Reviews for Edgbaston Beaumont Care Home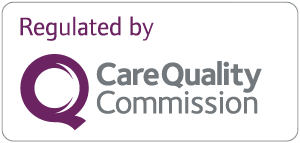 What our families say on carehome.co.uk
"The manager and her team have been extraordinarily kind and accommodating. This has been a challenging time, yet we have been so reassured to know that my mother is being well looked after. The staff are thoughtful, considerate, gentle and bend over backwards to be helpful. The manager has been amazing in dealing with us-the anxious family! Beaumont is beautiful and extremely friendly. Everyone has been lovely. Huge thanks to all."
A F
carehome.co.uk rating: 5.00 out of 5
"Edgbaston Beaumont's manager and staff coordinated and welcomed my mother at very short notice. Since then, Mom has received wonderfully loving and dignified care from all the staff. The food is delicious and adapted perfectly to Mom's needs. All nursing and caring staff - day and night - housekeeping staff, kitchen staff and office staff are hardworking, friendly and approachable. Entertainment is frequent and varied, and Mom's individual needs are met with personalized alternatives. The manager is very accessible and proactive. The whole family feel very welcome and rest assured that Mom is comfortable, well cared for and loved at Beaumont. Thank you all."
Catherine W
carehome.co.uk rating: 5.00 out of 5
"My aunt arrived at Edgbaston Beaumont Care Home several months ago. During her stay, she has received very good care despite being confined to bed for much of the time. The staff have treated her with care and dignity throughout her stay so far. The environment is warm and comfortable rooms with appropriate equipment to assist a variety of mobility issues and care needs. There is a varied range of meals available and a comfortable lounge where residents are able to meet with their families."
Peter M
carehome.co.uk rating: 4.58 out of 5
"So very pleased we have chosen Edgbaston Beaumont Care Home for our dad's care. The whole team at Edgbaston Beaumont Care Home have worked with us-it has been a seamless transition."
Paul W
carehome.co.uk rating: 5.00 out of 5
"My aunt has needed care at Beaumont nursing home following a recent fall. The staff and management have been so supportive and helpful they are always caring and attentive to her needs. We are happy knowing my aunt is well looked after and safe."
S A
carehome.co.uk rating: 4.67 out of 5
"My husband has spent two weeks respite at Edgbaston Beaumont Care Home. The service he has received has been outstanding and for the first time having been to two different homes for respite he has said he would be happy to go again. He is 75 blond and wheelchair bound due to a neurogenic disorder. All the staff have been very kind to him. He has quite challenging medical problems but has been treated with love, kindness and dignity. The manager has been particularly helpful with the technology he relies on to communicate with family and friends sorting out problems with his headset and phone. I am so grateful to all the staff."
V C
carehome.co.uk rating: 5.00 out of 5
"Mum was staying for twelve days. She has had a good time and looks and sounds really well! She would love to come back next year, October 2023!"
W F
carehome.co.uk rating: 5.00 out of 5
"As a person living alone, I was looking for somewhere to provide care for the three weeks after a knee replacement operation. This home gave me temporary care, providing not only accommodation but also nursing care, managing my medication, changing dressings and removing stitches. I was very well cared for by the staff who were unfailingly attentive and supportive for my short stay."
M W
carehome.co.uk rating: 4.25 out of 5
"I am very grateful to the Manager at Edgbaston, Beaumont, for enabling my aunt to become a resident at very short notice after a stay in hospital. All the paperwork was completed quickly and efficiently to enable her transfer. The nursing staff were all very caring and attentive to her needs and kept me informed of her condition (I do not live near Birmingham). On my visits, all members of the staff team showed their care for my aunt and were working in her best interests. When I initially visited Beaumont for a tour I was impressed by the cleanliness and comfort of the rooms and communal areas. The garden was also a big attraction as the ground floor residents had access to it from their rooms. All staff did everything they could to make my aunt comfortable, for which I am very thankful."
David S
carehome.co.uk rating: 4.58 out of 5
"Such a friendly bunch of staff, always make you feel welcome. So lovely to see how my dear friend is being cared for, with lots of different activities going on for her to take part in. She is really blooming here. Thank you."
Sandra N
carehome.co.uk rating: 4.91 out of 5
"The facilities should be rated first class based on the following criteria. 1, service. 2, empathy. 3, expertise. 4, experience. I know that my wife is safe and well cared for in all aspects, and all I can say is thank you, thank you, thank you."
Roger N
carehome.co.uk rating: 5.00 out of 5
"The staff are very welcoming and helpful. My friend has settled well and is always happy to see visitors. She appears to be comfortable and well looked after."
M P
carehome.co.uk rating: 4.00 out of 5
"I have visited Edgbaston Beaumont on numerous occasions, and all staff have always been approachable and supportive. The home is a friendly place to be. The home is always kept clean and tidy. I visit on weekends, and the team all work in their roles and collectively, the home is well presented. Residents are kept well, whether that be smartly dressed or the interaction and rapport between staff and residents."
J B
carehome.co.uk rating: 4.75 out of 5
"Beautiful gardens, very amicable. Furniture - chairs need to be of more varied heights - I am quite tall and struggle to find chairs that I can get out of. I saw a small service user who was overwhelmed by a soft chair as it was too high and broad for her. Friendly, enthusiastic and caring staff. Good food and large care was taken to cater for me as a vegan."
Sarah M
carehome.co.uk rating: 4.50 out of 5
"As a resident, I highly recommend this replaced, friendly nursing/care home for anyone wishing to find security and support in their later years. Beaumont provides a warm "homely" atmosphere when everyone is cared for equally, even though their capacity to remain independent becomes less mobile. Five-star means are served by professional chefs in this stylish restaurant, overlooking well-maintained gardens. Devoted managers and staff provide high standards of daily cleanliness for the well-being of residents. Other facilities include a hairdressing salon and spa bath. Everyday programme of activities and entertainment is a popular feature such as - regular musicians, singers or themed events. Further interests include art and crafts, keep fit sessions, film shows, one to one talks with carers, and many other fun days chosen by happy residents."
B D
carehome.co.uk rating: 4.83 out of 5
"I came to Beaumont for respite following an operation. Found staff extremely kind, all working above and beyond the call of duty. The nursing staff are compassionate and efficient, and I found them reassuring when I had worries/concerns. Nothing was too much trouble for any of the staff at Beaumont; the nurses, carers, cleaners, management and reception were always willing to help. Overall, a comfortable and well-run establishment. Thank you so much."
J M
carehome.co.uk rating: 4.83 out of 5
"I rate the Beaumont most highly. My cousin was here for years and two other friends were very happy here. It was a pleasure always to be greeted so kind and with a happy smile."
S W
carehome.co.uk rating: 5 out of 5
"Pleasant environment. Relaxing and friendly. Excellent care staff and willing to perform any task."
D N
carehome.co.uk rating: 4 out of 5
"My husband has been a resident in Beaumont for several years and I can honestly say that the atmosphere here is better than it has ever been. The new manager exudes an air of calm and this has a good effect on the whole home. The staff are very caring and always keep me well informed. We feel part of the Beaumont family and consider ourselves friends of all nurses, carers, cleaners, kitchen staff and last but not least the entertainment team."
P B
carehome.co.uk rating: 3.75 out of 5
"Stylishly built house with a friendly and homely atmosphere. Staff cheerful, while genuinely taking on an enormous vocation keeping frail residents safe and secure. Willing to help in any way, nothing will be too much trouble. Superb choice of 3-course meals served each day and prepared by professional chefs. Regular housekeeping and laundry each day are performed by loyal staff. A hairdresser visits every week. Matured sunny gardens and entertainment or activities during the week."
B D
carehome.co.uk rating: 4.83 out of 5
"The effort to create a special occasion for a special birthday has been exceptional. From the catering, decorations and answering our needs, we couldn't have made it more special. We appreciate all your hard work to make it a special and Covid safe event."
Anna L
carehome.co.uk rating: 4.9 out of 5
"On visiting today, I was greeted by a member of staff who guided me through Covid procedures, which I followed. A senior member of staff then came and showed us to a beautiful lounge, offered us refreshments and went to fetch my friend; it was a very warm and relaxed visit. The areas I saw were immaculate, the lunch menu was displayed, the dining room looked very inviting. When it was time to leave, a member of staff came to chat to my friend to avoid any upset, and she chatted and walked him happily to the dining room."
Elaine W
carehome.co.uk rating: 5 out of 5
"Very welcoming. All staff have always been pleasant and helpful. The manager (who was the administrator) is everlastingly patient and cheerful when I contact her."
A S
carehome.co.uk rating: 4.33 out of 5
"This is the 2nd time my husband has gone into respite care. The place is so calm, clean and very welcoming. All the staff are very caring and very good at communicating with me. There are lots of things for the residents to do (if they want to). They are all very helpful when you contact the home and will always deal with any questions you have. This leadership comes from the top."
B H
carehome.co.uk rating: 4.67 out of 5
"Beaumont is a lovely, comfortable care home where the excellent staff go out of their way to ensure the residents are happy and fulfilled. The food is excellent and the activities are provided for the residents are a real tonic. Since moving in our mom has gone from strength to strength and her physical and mental wellbeing have improved no end. Highly recommended."
P G
carehome.co.uk rating: 5 out of 5
"Mom has improved in leaps and bounds since she came to Edgbaston Beaumont. She is now settled in very well thanks to the caring nature of all the staff. They are friendly and approachable and treat mom with dignity. The home is very clean and welcoming with a nice serene atmosphere. The rooms are clean, cosy and functional. There's a good programme of activities for all to be involved and be stimulated. I love the fact that there are many events to celebrate there e.g. Burns night and even Chocolate Day! There's a good range of top quality food. Mom mentioned she loves the chef as they go out of their way to ask her what she would like. All enquiries and personal issues are always dealt with promptly and with sensitivity and Courtesy. I also receive regular updates on Mom's welfare and activities which helps to put my mind at rest. I whole heartedly recommend Edgbaston Beaumont 10/10 on all counts! Excellent!"
J G
carehome.co.uk rating: 5 out of 5
"Generally very happy with Beaumont. Worried at the offset about the ratio of staff to residents and spoke to the manager about it. I pressed the orange button on the neck pendant on several occasions and no one came. I had to go and find someone which my mum wouldn't have been able to do. As time went on and we got to know the staff we felt happier. On the day mum died the staff were so compassionate, respectful and helpful and we will remember this."
A B
carehome.co.uk rating: 4 out of 5
"My 96-year-old father went initially for respite and then decided to stay. Both respite and his subsequent stay was a very positive experience and this was entirely due to the attitude and kindness of the care professionals in Beaumont House. In difficult times their attitude and ability to still make the home welcoming should be applauded."
Robert G
carehome.co.uk rating: 4.08 out of 5
"My mother-in-law has moved into Beaumont Edgbaston, she has been there for 3 weeks and I could not have asked for better care for her. She is really well looked after and the staff go out of their way to be helpful and take pride in the work that they do, an ever-ready smile for us when we visit, they have treated my mum with dignity and nothing is too much trouble. Mum has really enjoyed the food that is cooked fresh from scratch daily. The activities coordinator has tried to engage mum in activities, she has taken the trouble to make sure mum is partaking in something she enjoys, there is so much choice of activities to pick from. The home has an atmosphere of a well-run establishment, it is clean and extremely friendly they keep us well informed of any changes in mums care."
Farah M
carehome.co.uk rating: 5 out of 5
"My husband has been a resident at Beaumont for almost four years and has been well cared for during that time. We as a family have always been kept informed of any changes in his care and welfare and the reasons for those changes. We have been treated as part of the larger Beaumont family particularly in our welcome back after the Covid lockdown. Staff seemed so pleased to see us and as glad as we were to get back to normal or as near normal as possible. My only complaint is that I miss the coffee and lovely cakes and biscuits provided in the cafe!"
P B
carehome.co.uk rating: 3.92 out of 5
"Barchester Edgbaston Beaumont is a lovely, clean, warm and friendly care home with very friendly and supportive staff. It is more like a bijou hotel! My mum came here in November 2020 with numerous health issues after being in hospital for nearly 6 weeks. She was a challenging resident initially, but now is a changed person and much happier, enjoying her lunchtime visits to the restaurant with delicious food on the menu! It has been extremely difficult for everyone during these Covid times but the staff have excelled in every way and will always take time to answer any concerns I might have - nothing is too much trouble for them, even when they are busy. The safe visitors' room has been fantastic for visits to see my mum, you even forget the glass partition is there. I have complete reassurance that my mum is safe and well cared for. I would definitely recommend the Edgbaston Beaumont to friends and family."
E L
carehome.co.uk rating: 4.83 out of 5
"Barchester Edgbaston Beaumont looked after our mum when she required nursing/palliative care. As soon as my sister and I walked in we knew it was the right place for our mum. The staff took the time to get to know mum and looked after her every need. The nurses and carers looked after her with empathy, dignity, and tenderness. We cannot speak highly enough of the care from the whole team which was second to none. Nothing was too much trouble. They continued to work brilliantly even within the strict covid regulations. As well as the incredible care they gave to Mum at end of life, they supported my sister and myself and continue to do so."
Jane B
carehome.co.uk rating: 5 out of 5
"Barchester Edgbaston Beaumont is very welcoming and accommodating. My mom can be challenging as her dementia affects her mood and behaviour but staff are always kind, patient and caring. She had given up on eating but staff tried to solve this problem and by purifying her food she is now eating and putting on weight. The manager is very resourceful and she is passionate about the care and welfare of her residents."
S B
carehome.co.uk rating: 4.67 out of 5
"My mother has been a resident at the Beaumont for several years and I highly recommend this care home. The staff are extremely caring towards the residents especially during these difficult COVID times where they have excelled."
Michael T
carehome.co.uk rating: 5 out of 5
"We have appreciated the care given to my father by the staff at the Edgbaston Beaumont. He has a degree of dementia, and the nursing and care staff have given him the dignity, kindness and care that he deserves. Even in the difficult time of COVID-19 2020, the staff continue to communicate regularly with the family - reassuring and appreciated."
F S
carehome.co.uk rating: 4.08 out of 5
"The Barchester Beaumont is a small, friendly nursing home with a family feel. The staff are extremely caring and treat residents with empathy and respect. I always feel welcome when I visit my husband and any concerns or issues are promptly addressed. Although it is sad not to be able to have my husband at home, I feel he is in safe hands at The Beaumont."
Angela H
carehome.co.uk rating: 3.67 out of 5
"In the past two years or so, there have been many changes in management, which has resulted in staff becoming disaffected and leaving. The only consistency has been the deputy manager who is excellent. This has had a knock-on effect to morale in both staff and residents. Previously, this was excellent. Despite all this, the staff are caring and do all they can in the current difficult circumstances."
J M
carehome.co.uk rating: 3.58 out of 5
"During all visits, staff are always pleasant and helpful. It's comforting to know mum is in caring hands."
P H
carehome.co.uk rating: 3.83 out of 5
"Excellent team and level of care particularly supportive and caring looking after my fathers physical and mental well being. The food, cleanliness, programme of activities are excellent. Two carers in particular, are amazing. Thank you."
G H
carehome.co.uk rating: 4.5 out of 5
"My husband has been in the care of the Edgbaston nursing home for four months and he has received excellent care during that time. All nurses have been extremely kind, understanding, and caring and I couldn't have asked more of them. This period of lockdown and isolation has been very difficult but in spite of their added workload, the nurses have always been able to give me time to explain how my husband is progressing."
M F
carehome.co.uk rating: 4.17 out of 5
"After a major operation in hospital, the wok of the medical staff aided the continuing recovery period. The excellent support staff added to this warming experience."
I B
carehome.co.uk rating: 5 out of 5
"We received a very warm welcome when Mum moved to Edgbaston Beaumont. It is a beautiful place, with a relaxed and peaceful atmosphere. Staff are caring and friendly and have got to know Mum well very quickly. The meals are delicious. Mum is eating well and starting to put on weight, which I am very happy about. The managers are approachable and friendly."
K B
carehome.co.uk rating: 4.91 out of 5
"My husband has been a resident for 2 years and has been very well cared for in that time. He took a while to get used to the staff but now he is very well settled. I am very happy with his care and the way I am kept well informed at all times. Any problems are quickly identified and rectified where possible. My main complaint is that in two years there have been 4 different managers - Barchester take note, please!"
P B
carehome.co.uk rating: 3.92 out of 5
"We have been delighted with the care Dad has received at Beaumont. The staff have been both professional and friendly and made us all feel at ease. They have been quick to understand and accommodate his needs. The food is fresh, varied and well cooked and there is a wealth of activities provided both on and off-site. It is reassuring that I can leave Dad knowing he is safe and well cared for."
A M
carehome.co.uk rating: 4.83 out of 5
"Friendly staff although at times they seem overstretched."
Martin H
carehome.co.uk rating: 4.08 out of 5
"After having a knee operation, this was the ideal place to be looked after and put on the road to recovery. Everyone is helpful and cheerful which helps to boost your wellbeing."
Mildred P
carehome.co.uk rating: 4.75 out of 5
"We have been delighted with the quality and sensitivity of care for our relatives. Their needs are, at times, challenging and are also quite divergent and staff make every effort to understand and respond sensitively and promptly. Some staff may benefit from more time to understand their needs in more depth, but given the short space of time since admission, this is understandable."
A C
carehome.co.uk rating: 4.33 out of 5
"Dad has very much benefited from staying at Beaumont Edgbaston. He arrived here after hospital and was suffering from reduced mobility (broken hip) and depression. The facilities and staff here have returned him to his happy self and he loves it more."
Glenn H
carehome.co.uk rating: 4.83 out of 5
"My stay here has been excellent. Could not fault anything."
Sylvia B
carehome.co.uk rating: 5 out of 5
"My mother is extremely happy at the Beaumont. It is really like a "Bijou" hotel. As a family, we are delighted we chose this home. Staff are friendly and attentive, not only to my mother's needs but our own concerns too. The open-door policy means we can come whenever we want to knowing there will always be a nurse to talk to about things. I would highly recommend the Beaumont to anyone who is looking for the best care for a loved one."
Rose G
carehome.co.uk rating: 5 out of 5
"In the past, care has been "up and down" with several changes/disruption in management. The current manager is and has always been superb and the majority of the staff seem caring and committed. But in the past, they have been overworked, so the standard of care dropped and communication was not always good. At the present time, I am 100% satisfied! Keep it up!"
M H
carehome.co.uk rating: 4.33 out of 5
"Lovely surroundings, both inside and outside are at a high standard. Lounges and coffee bar very comfortable and nice for the residents to visit. All staff polite to residents and visitors. The registered nurses were supportive to myself and family - much appreciated. The carers were always polite and cheerful with residents and visitors - hard working. On the minus side, one more carer is needed for each shift for the residents."
S B
carehome.co.uk rating: 4.08 out of 5
"We were very pleased with the care home. Mom had a pleasant stay."
Philip B
carehome.co.uk rating: 4 out of 5
"My mum has had a lovely week of respite here and it was wonderful to see a big smile on her face when we came to collect her. She has made some friends and said how much she will miss being here. My mind was at rest with her being at Edgbaston Beaumont in the knowledge that she was receiving fantastic care. Thank you to the manager and her team."
Julia A
carehome.co.uk rating: 4.42 out of 5
"The staff continue to give care with kindness and empathy, despite a heavy workload on occasions. Extra staff on duty during shifts would be welcome. The management are caring and supportive to staff and residents and go the 'extra mile' to make relatives and loved ones feel special. The standard of meals is excellent."
Angela H
carehome.co.uk rating: 4.09 out of 5
"My mother got excellent care from all the staff, nothing was too much trouble. Visiting the home was a pleasant experience. Everybody was so kind."
H T
carehome.co.uk rating: 4.75 out of 5
"Lovely staff, caring and supportive environment. Both my grandparents have been well looked after during their time here. I feel confident in the care provided that is safe and responsive to care needs when physical health changes."
S J
carehome.co.uk rating: 3.92 out of 5
"My wife was here until she passed away in June 2017. I visit to see some of her friends and when the time comes I hope to come here."
Wallace S
carehome.co.uk rating: 5 out of 5
"Residents are always looking cared for and are encouraged to join in social and spiritual activities. The grounds are well kept with seasonal plantings and plenty of greenery. The home always appears to be very clean. All the staff are welcoming and friendly."
Liz S
carehome.co.uk rating: 5 out of 5
"The building is fine and the staff very willing to help. I am sorry to find very few staff around a lot of the time. I know many residents have more needs than 'mine' but she still needs and wants attention and interest. I also feel some staff lack training in the particular needs of elderly people. Thank you."
S B
carehome.co.uk rating: 3.92 out of 5
"Since the client has come to the Barchester Edgbaston Beaumont, I have been very pleased to feel she is being taken care of so well. The staff here are wonderful and always treat my client with extreme care and dignity and myself when I act on behalf of my client."
Sandra W
carehome.co.uk rating: 4.9 out of 5
"The care shown by all of the staff has been exceptional. They have looked after the family as well as my mother. The food and entertainment are wonderful. I would strongly recommend this care home."
C J
carehome.co.uk rating: 4.83 out of 5
"The care staff have always been very good and lately, the new management have made clear improvements."
P S
carehome.co.uk rating: 4.67 out of 5
"The carers continue to work to a high standard and with empathy but there is always time to chat to residents and visitors. I always felt very welcome. The manager has made Beaumont a happy place once again, wonderfully supported by the staff nurses."
Angela H
carehome.co.uk rating: 4.27 out of 5
"Mum has now been here 3 and a half years and has settled and happy. Although almost 103! Her brain is still working but she is very immobile. She is very chatty, with all the staff who love her."
Jenny W
carehome.co.uk rating: 4.33 out of 5
"Excellent and caring. Very stable staff structure, always accessible and smiling."
W T B
carehome.co.uk rating: 5 out of 5
"Having had a complete knee replacement, the staff helped me to cope with the discomfort and I returned home 2 weeks later, being able to walk (with a crutch but discarded after 4 years.) The result of my stay has been wonderful."
Mildred P
carehome.co.uk rating: 4.83 out of 5
"Greatly improved in all areas."
Christine G
carehome.co.uk rating: 4.58 out of 5
"Improved greatly but in my opinion, could do with two extra carers."
Horace G
carehome.co.uk rating: 4.17 out of 5
"We had some issues with Social Services and Beaumont was amazingly patient and kept telling me not to stress. The thing is they care for the relatives too. When mom went in for respite I wasn't keen that we did the 3-way agreement in a public area. It wouldn't have taken much to have done it in an office or even mom's room. Mom has advanced dementia and mom was very well cared for. Regular staff were always on. The food was always eye appealing and exceptionally tasty. Mom was encouraged to take on fluids too. Staff did seem thin on the ground at times, but this is so in all establishments. The extremely experienced manager has everything in hand. She is approachable and the staff have nothing but praise for her. I think by the time this review goes to print Barchester will be back to being brilliant Barchester again! I have every faith that Barchester is on the up again. If I put my mom in there, it must be good!"
Donna H
carehome.co.uk rating: 4.58 out of 5
"We are really happy with the care that our father receives at Barchester Edgbaston Beaumont. From the cleaners to the nursing staff, all are so friendly and caring and when we leave after a visit, we leave with peace of mind. The food is amazing and any special requests are not a problem but most of all, the residents are treated like family, with dignity and care. One word. Wonderful."
S B
carehome.co.uk rating: 5 out of 5
"I feel safe being at The Beaumont because I know that whenever I need help there are staff to assist me. I consider myself very fortunate."
Jane B
carehome.co.uk rating: 4.91 out of 5
"What can one say except very disappointing and not what it's supposed to be."
Christine G
carehome.co.uk rating: 2.25 out of 5
"Needs a lot to be desired. Everything, including more carers."
Horace G
carehome.co.uk rating: 2.6 out of 5
"We had looked at many care homes before deciding on Barchester Edgbaston Beaumont and are reminded every time we visit of the reasons why we chose it for our father. The care is exemplary. The staff are so friendly and caring and always have time to talk. They make you feel as though everyone is part of a happy family. We love the new dining room and the beautiful lounge where visitors can sit and have a coffee and a homemade cake. To sum up - outstanding."
Yvonne B
carehome.co.uk rating: 4.92 out of 5
"The Beaumont has a warm and homely feeling.l The carers are kind and caring, although at times very busy and 'stretched'. Despite this and recent management problems, now thankfully resolved, they have remained loyal and cheerful. Many have been at The Beaumont for many years which gives confidence and stability to residents and relatives. The qualified nurses are empathic, caring and efficient."
Angela H
carehome.co.uk rating: 3.55 out of 5
"Standard of care overall good until 12 months ago when there was a period of disruption, good staff leaving, morale poor and noticeable deterioration in the level of care. Thankfully normal service has now resumed - staff returned, staff morale increased and no agency staff. So much better continuity of care. Communication had deteriorated but is now back to being very good. Happy place once again!"
M H
carehome.co.uk rating: 4.25 out of 5
"My father-in-law loved his stay here. Staff were attentive, loving and pleasant and the food was excellent. He will definitely be coming back."
David R
carehome.co.uk rating: 5 out of 5
"When I was admitted I was feeling very ill and unable to look after myself. During my time here I have been comfortable and have, at all times, felt safe and very well cared for. I have made a lot of progress thanks to the skilled and helpful staff and management."
Jane B
carehome.co.uk rating: 4.91 out of 5
"Barchester Beaumont is, in one word, outstanding. From the high standards expected by the care manager to the exceptional, food provided by the in-house, chef and the caring, friendly attitude of all the staff this makes for peace of mind. Knowing that your Dad will be treated with dignity and kindness and is safe. You can leave the home with the knowledge that all his needs will be met."
S B
carehome.co.uk rating: 4.75 out of 5
"I contacted and contracted Barchester Edgbaston Beaumont and as much as they are bit pricey got exactly what I needed. The buildings and accommodation are beautifully and elegantly decorated, the food is excellent and then we come to the staff and delivered services: The GM runs a tight ship. She visited me in the hospital prior to arrival at her home and thus ensured that all was prepared, relevant and in accordance with my needs from both a Scope and Quality point of view. I can't thank her enough. Her tone of commitment and professionalism propagates thru the rest of the staff and they subsequently provided prompt, efficient and pleasant respite services. A truly wonderful experience."
John S
carehome.co.uk rating: 4.58 out of 5
"Accommodation lovely before the current upgrade so will be even better post decoration. Staff very attentive and willing to help wherever possible. The phone is answered straightaway. Activities are organised regularly. Mum is cared for extremely well. Care home manager knowledgeable and takes pride in what she does. She runs a tight ship."
Robert P
carehome.co.uk rating: 4.73 out of 5
"A FABULOUS place! My mom stayed at Barchester for a period of three weeks respite. She has advanced FTD. The pre-assessment by the Manager was so relaxed. Mom's daily routines were broken down into tiny sections so they had a chance of getting it right and mom being compliant and at ease. The care and attention as a family we received has been second to none! The carers are FIRST CLASS. I never heard anyone say 'No' to her, even when she asked for her tenth biscuit or to go to Morrison's at eight at night! They're the masters of distraction! Even the catering and hosting staff were made aware of her passion for scones so what did she get every single day? Scones! My brother who visited, while we were away, was impressed when the nursing staff and the way in which they picked up on her swollen feet quickly. There's a calm happy, content atmosphere. The residents social diary is jam packed. From singers, to craft to the petting zoo! The building's have had a modern refurb too."
Donna H
carehome.co.uk rating: 5 out of 5
"From speaking to the manager to viewing the home I instantly knew that this was the place for my stepfather. Having viewed a number of homes prior to this, it was clear that Edgbaston Beaumont was way ahead, in terms of how they care for their residents. Their staff are kind, compassionate, caring and always treat the residents with dignity. The manager puts a lot of time and effort into making sure that the residents are cared for in the way they would wish to be cared for."
Yvonne B
carehome.co.uk rating: 4.83 out of 5
"I stayed at the Beaumont for two periods of four weeks each, after operations on my shoulders. I cannot speak highly enough of the staff - nurses, carers, cleaners, the chef, all treated me with exemplary kindness and respect. The food was great, the place is comfortable. My only doubt was that on my second stay, the staff seemed more stretched than previously, maybe more carers needed?"
Anne S
carehome.co.uk rating: 4.45 out of 5
"I've found this care home to give to my wife. From my experience, I've found this to be the best care home and my wife's relations endorse this."
Wallace S
carehome.co.uk rating: 5 out of 5
"We settled quickly here. There is a pleasant homely feel to this home. There is a friendly atmosphere generated by the staff. The lovely garden is much appreciated. Entertainments of various sorts are provided and classes, shopping trips and hairdressing are to hand."
P H
carehome.co.uk rating: 3.55 out of 5
"The disruption on the ground floor has been long and noisy. I am very sad that the lovely open lounge and corridor (which is now dark and dismal) have gone. We have experienced a lounge like this in another home and the residents were very cut off. One of the reasons for placing my husband here was the open, sunny aspects on both floors. Still feel that some members of staff need better training in handling wheelchair-bound residents."
P B
carehome.co.uk rating: 3.67 out of 5
"The Beaumont is a small and comfortable care home with good staff who have looked after my mother well. There are some potential areas for improvement such as consultation with relatives over care plans but overall my experience has been satisfactory - good in difficult circumstances."
D J
carehome.co.uk rating: 3.36 out of 5
"My daughter came to Beaumont care home over six years ago. She has great care and kindness from carers and nurses. The cleanliness is perfect and staff so very polite and helpful. I wouldn't want her to live anywhere else."
M R
carehome.co.uk rating: 4.5 out of 5
"Before choosing the Beaumont, we 'checked out' and visited four homes. I was apprehensive at first as I have never stayed in either a nursing home or respite care before. I have been so impressed I've been at the Beaumont for respite on two separate occasions. The staff and manager are very friendly and welcoming. Meal times, the chef and staff came and enquired regarding my preferences, regularly. If I was ever in any difficulty the staff were obliging. As I was a younger respite user (the only young resident) The environment is very clean and restful. Housekeeping and domestic duties daily routines and respectful. Maybe have more social activities for the younger clients."
Sherron C
carehome.co.uk rating: 4.42 out of 5
"She loves the activities provided - the care home is very fun. All the staff are lovely."
Carol S
carehome.co.uk rating: 4.83 out of 5
"The carers are very good."
Nelly H
carehome.co.uk rating: 4.08 out of 5
"I would like to express my appreciation for the care I have received in Beaumont Care Home in which I have lived for almost six years. Staff are very pleasant and friendly and always ready to help at any time that I need their support."
Joanna R
carehome.co.uk rating: 4.67 out of 5
Not long ago I was faced with the most difficult decision, to find a suitable residential home for my severely disabled daughter. Eventually she was offered a place at Edgbaston Beaumont nursing home. Soon after she moved there I realised what a lovely place it was. She was received into the most friendly and caring environment, where everyone's individual needs were of most importance. Staff's polite manners and kindness is to be admired, not to mention managements every effort to create a home from home atmosphere.
I Just wanted to write to say that as the sunshines today and I think of my father, I am reminded of the whole teams balance of warmth in care as well as fabulous professionalism. The way that you supported our relatives before that has given us many fond memories of our years together in Birmingham. Love to all
Useful Guides and Information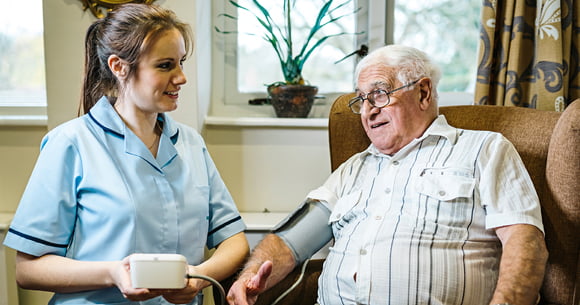 Care & Facilities
Our facilities are designed to the highest standards and the care we provide is delivered by passionate and highly-trained professionals.
Find out more about our care and facilities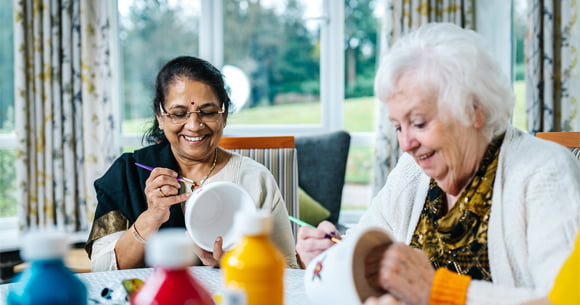 Activities & Events
Our activities programme is planned with individual tastes in mind, and residents always have the opportunity to try new and exciting things.
Find out more about our activities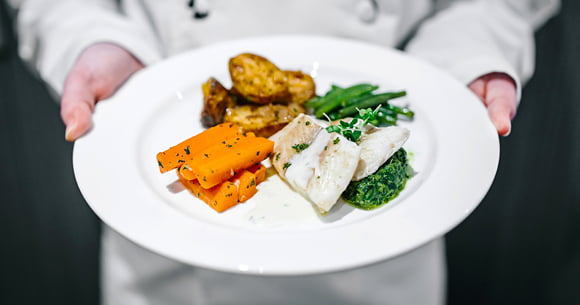 Food & Nutrition
We offer a constantly evolving menu that caters to the tastes and dietary requirements of those we support.
Find out more about our food & nutrition
Your next steps to finding care
Our team are here to help you when you are ready to talk about the care and support you need. Please call our team to arrange a visit and come and take a look around our home.
Call our team
Call our team for more information about our care home and to arrange a visit. Phone lines are open Monday to Friday from 9am – 6pm and on Saturday from 9am-5pm.
Send a message
We'll be happy to answer your questions about the next steps for moving into our care home. Send us a message online
Contact us
Download a brochure
Download our brochure to find out more about life in our care home
Download brochure
Frequently Asked Questions
What types of care does Edgbaston Beaumont Care Home offer?

Edgbaston Beaumont Care Home offers Nursing care, Residential care, Respite / Short stay, Assisted living apartments, Services for under 65.
56