Food at Edgbaston Beaumont Care Home
Food and Nutrition at Edgbaston Beaumont
We have a dedicated, motivated and experienced catering team here at Edgbaston Beaumont, who strive to deliver a fantastic array of both delicious and nourishing food. We cater for all individual dietary needs, like and dislikes. We also love putting on a party and special events where you will find our assistant chef busy creating beautiful cakes and sweet temptations. For a taste of what we offer please contact us for a show around and then join us for lunch or alternatively you can look at some of our sample menus below.
I am so pleased to be Head Chef at Edgbaston Beaumont.  I have been a chef since I was 16, I trained at Birmingham University.  I worked my way up from commis chef, I took a career break for childcare and returned as chef at another care home locally.  I am trained on dementia needs & specialist diets. I take seriously supporting each and every resident to be presented with quality cooking and love to hear that they enjoy their meal times. I enjoy the family feel within our team here and the respect the staff show residents and each other.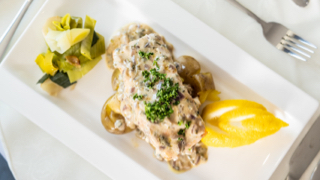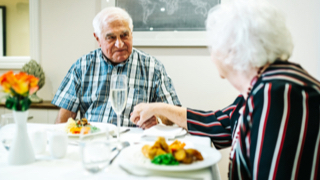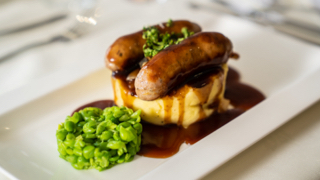 Dietary requirements
For residents who have difficulties swallowing, we modify the menu of the day so that the dishes are more palatable for them. To support our chefs in producing these dishes, our hospitality team and our Chef Academy organise theory and practical workshops. The chefs work with the chef trainer to prepare tasty, modified meals safely and according to IDDSI frame work. This encourages residents to eat and enjoy their food. All our chefs have been trained in IDDSI food descriptors.
Attracting top chefs
Our chefs are recruited on the basis of an interview with the regional hospitality support team and the manager of the home. Selection also involves a practical element, where potential chefs are asked to cook for and meet a panel of people living in the home. Chefs take their job extremely seriously and the annual Barchester Chef Competition sees our chefs battle it out in regional heats and then at a national final for the accolade of 'Barchester's Chef of the Year'.