What our families say: Chorleywood Beaumont Care Community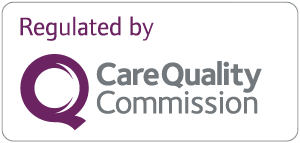 "Here on two weeks respite with my husband. Made to feel welcome from arrival. Every care was taken to ensure all our needs were noted e.g help with dressing, showering. I developed an infection and my needs were seen to and new medication was required. Facilities are good, dining area, lounges are cheerful and bright. The cafe is open all day to help oneself to beverages, biscuits, cakes and fruit. The garden is pleasant to walk in with seating in various areas. The carers always have a smile and were quick to any assistance. We have found our stay to be all we hoped for and would definitely come again."
L B
carehome.co.uk rating: 4.33 out of 5
"My father was a resident in the home for a very short period of time before he passed away. The staff at Beaumont were very attentive and made Dad's last weeks very comfortable. I would certainly recommend Beaumont for their care and attention."
Janet D
carehome.co.uk rating: 4 out of 5
"My mother's friend, who has been like a grandmother to me after I lost all my grandparents young, has been so happy at the home. She tells me of all the things she's been doing with all activities every day; the nature walks, gardening club, bridge and now she's dancing at the Friday entertainers parties. She shows me the cakes and the food on FaceTime, and I've asked her to save me some, but says her friends and her have a good appetite! Thank you to all the staff at the home, it makes mum feel reassured finally and that makes me very happy."
Daniel P
carehome.co.uk rating: 5 out of 5
"Wonderful home with friendly staff. Nothing too much trouble."
P D
carehome.co.uk rating: 5 out of 5
"Sadly my Mum passed away whilst living at this care home. I still hold the staff directly involved with my Mum in high regard. This review is regarding the management and their insensitive handling of matters after my Mum passing. Despite being on the end of life I was told I was only allowed 3 half-hour visits a week. This was despite my Mum clearly not having long left. I argued this with area managers and I was allowed 5 half-hour visits in the end. Once I received the call to inform me of Mums passing I was asked in the same call to make arrangements to collect Mum's belongings. This was very thoughtless and disrespectful. I still to this day have not received a call or card to offer their sympathy for Mums passing. I contacted the assistant manager to be told we usually do this after the funeral. How do you know when the funeral is if you don't ask? - disrespectful and upsetting at a sad time."
Ann M
carehome.co.uk rating: 3.25 out of 5
"Have been a resident, in fact, since 2017. Experience very good, and staff wonderful and attentive. Everyone is very friendly."
Harold T
carehome.co.uk rating: 4.08 out of 5
"What a nice place! and the people make the place! Very friendly, very helpful just what you want when you're recovering from cancer of the lung surgery! and the fresh air comes free."
R F
carehome.co.uk rating: 4.5 out of 5
"Thank you for caring so well for my mum. I can see that you care personally for her and she is comfortable and safe."
L B
carehome.co.uk rating: 4.25 out of 5
"Having never set foot inside the actual home, I can only comment on my social distanced visits. Mum's put on so much weight (she needed to) and is so much better for it. The ladies/gents always make sure Mum is clean, happy and looked after. When I ring to see how Mum is, they're always helpful and happy to talk to me. I know my mum is well taken care of here, thank you all."
Ann M
carehome.co.uk rating: 5 out of 5
"Despite the extreme sadness of my Mum's declining health, I have been comforted by the care and compassion shown by all the staff at Chorleywood Beaumont throughout this difficult time. When we have been able to visit I have been struck by the clean and calm environment and the commitment of the staff."
Fran
carehome.co.uk rating: 4.25 out of 5
"My mother stayed at this home for just under 6 months from November 2019 until she died in May 2020. Overall, I would say she received good care and many of the care staff were very kind and caring, particularly in her last few days. My concern was with the management, admin, and front of house functions. From the very beginning, I encountered problems. Staff on reception would rarely look up from their screen when I arrived and it often felt as if visitors were an 'interruption'. Quite often the phone would ring unanswered for long periods. In summary, it felt like no one was in charge and I felt unsupported as a family member. Finally, when mum died I was told that the home would arrange for her room to be cleared (because of COVID restrictions). I ended up having to make 3 return visits to collect items which had been left behind, this was very distressing, not to say annoying and inconvenient, and I received no apology."
Liz J
carehome.co.uk rating: 3 out of 5
"As my brother only arrived at the end of July and has now been in the hospital for over three weeks, it is a little difficult to provide a review this moment in time. It has been very difficult for him as he hasn't really been able to mix with the other residents due to his condition not being unable to walk, so he has been rather isolated and dependent on a wheelchair, hopefully having the operation to the hip and leg may give him a better quality of life. He seems happy with the care he is getting but sometimes rather frustrated that the food was cold when it gets to his room. I have found everyone extremely helpful and eager to please. Because of COVID, I have only been able to see him twice! But I know it is the same for everyone. I would have very much like to have met the manager and hope that can be arranged later perhaps when he is back with you. I think he is hoping to be back with you shortly. One thing to point out is that an admin assistant in particular is excellent."
Jean B
carehome.co.uk rating: 3.25 out of 5
"I was very happy with the facilities and the staff. The home was very clean and tidy. I would recommend this home to others. My mum seemed very happy at the home and this is all I could ask for. I am happy to come here again and again."
Andre W
carehome.co.uk rating: 5 out of 5
"No words can describe how grateful I am of Chorleywood, the care for my late husband, from the care team to the management and can't fault the service provided. Made sure that my husband's needs were met in a manner that reflected positively on his last day."
N L
carehome.co.uk rating: 5 out of 5
"My auntie stayed there a couple of weeks and had an overall amazing experience. As a visitor, I was very well - received, looked after and would highly recommend this care home to others. A massive thank you to all the staff who delivered great resident service !! please keep up with the good work."
B S
carehome.co.uk rating: 5 out of 5
"The home is a beautiful home, my family member loves being there. The new manager is fantastic and is always available to talk to! The staff are great and Dad loves the food and activities! The admin assistant and the activities coordinator have done a wonderful job during these difficult times. The family and Dad are very happy with the home. We thank you all."
Justin J
carehome.co.uk rating: 5 out of 5
"Speedy and helpful attention incorporating my sister into the home. Experience has been good for her in that she enjoys the company and attention she receives. Nice gardens when the sun shines. Good to be able to meet with social care during lockdown."
Clive G
carehome.co.uk rating: 4 out of 5
"Opening up the home for visits out in the garden is lovely and it has really helped to be able to visit with my Mum and Dad. It makes it so much better to be able to see them in person and see the care that is being taken to keep them safe. Thank you"
Lesley B
carehome.co.uk rating: 3.75 out of 5
"I have been looked fater very well by most of the staff, particularly in Crafts - super. Three members of staff, in particular, have been fantastic."
Hilary G
carehome.co.uk rating: 4.5 out of 5
"Before my sister found Beaumont, we had had two disastrous attempts to find a care home for our Mum at other facilities. Our Mum's mental health was deteriorating and we were very worried about finding her the care she needed. Thank goodness we found Chorleywood Beaumont; the staff there could not be more kind and professional. It is such a relief to know Mum is in a home where everyone goes above and beyond. We are so grateful to all the staff there and could not recommend this care home more - we give it five stars; 10 out of 10; 100%."
Caroline F
carehome.co.uk rating: 5 out of 5
"I spent a month in Beaumont not long ago and was most impressed. I had a very nice room which overlooked the spacious grounds and all the staff, care workers and others, could not have been more helpful and considerate. The catering was excellent with a choice of menus every day and on November 5th there was a large selection of free cakes and pastries etc. for the many visitors who attended the fireworks display. I would be very happy to stay there permanently."
Paul K
carehome.co.uk rating: 4.92 out of 5
"Chorleywood Beaumont is a very special place. The staff genuinely care about the residents and are working so hard during these difficult times for us all. My mother was admitted in November with a brain injury and fast-moving Alzheimer's. She is sometimes challenging but they are always kind and patient with her. During the past 3 months, I have been so reassured knowing she is in a kind, safe place. Thank you, CB!"
Victoria F
carehome.co.uk rating: 4.83 out of 5
"My wife has had Multiple Sclerosis for over 20 years and it is well advanced now. She has many severe physical problems and there is also significant brain damage. So she needs a considerable amount of specialist care. Normally she is looked after at home by myself and a team of nurses and specialists. Our house has been considerably adapted to meet her needs. However, I do need to travel abroad from time to time and she needs respite care when this happens. I've found it difficult to meet my wife's respite care needs - many homes will not take her because of the severeness of her issues. However, Barchester Chorleywood has taken her and I've used their services several times. I'm particularly impressed with the accommodation and facilities. Also, I've found the management very pragmatic and sensible in dealing with her difficulties. They also tell me when there are problems rather than simply not raising them - I value that. The standard of care is very high which my wife values."
R K
carehome.co.uk rating: 4.25 out of 5
"A prompt and professional service has been provided at all stages, from assessment prior to admission to addressing the increasing care needs of an aged husband and wife. The wife has advanced dementia and her care has been exemplary. The husband was admitted to hospital earlier this year where he subsequently died. He had been very complimentary about Chorleywwod Beaumont. They dealt with his hospitalisation and all subsequent arrangements extremely well."
D H
carehome.co.uk rating: 4.33 out of 5
"My father has been a resident of the home for four years. He's received consistently good care. Dad likes his carers, and the staff are respectful and friendly (to his visitors as well as to him), and there is a community/family feel about the place while remaining very professional. Staff turnover seems to be low as well. The food is good, and there is always a choice, which Dad appreciates. Although he cannot participate in many of the activities, we're aware that there is a range of events to help residents socialise and enjoy their time. The home has done a very good job of communicating during the coronavirus outbreak, and though we've not been able to visit, Skype calls have been arranged to help us stay in touch."
James B
carehome.co.uk rating: 4.17 out of 5
"My father has been a resident of the Chorleywood Beaumont home for four years. During that time, the staff have been consistently caring, friendly and respectful to him (and to his visiting family members and friends, too). There appears to have been relatively little staff turnover, so he has a good rapport with the people who care for him. He likes the food, and although he's not able to participate in most of the activities, staff do help him to join other residents in the lounge, and they've been great at arranging a room for us for family celebrations. The facilities are good and his room is simple but comfortable. This is definitely a place to consider seriously for long-term care."
James B
carehome.co.uk rating: 4.08 out of 5
"I was treated at Beaumont for 3 months. A first, when I first arrived, I was very sick and did not respond too well. However, as medication etc continued and all the staff were so kind and helpful things improved. When I was at a good level, each day just got better and better. Yes, I would recommend this care home to friends etc."
K F
carehome.co.uk rating: 4.58 out of 5
"I occupy on of the assisted living flats within the property and prior to her death in September 2019, my wife, who suffered from Lewy Body Dementia was cared for in the nursing home as she required 24/7 attention. I cannot fault the care given to my wife any better. Hiccups were dealt with immediately, the attention of the nurses and carers being second to none. I receive attention with a daily call to ascertain that all is well."
Harold T
carehome.co.uk rating: 4.08 out of 5
"Barchester Chorleywood cared for my late mother extremely well throughout her stay. Her main nurse and team leader in Memory Care were particularly brilliant with my mother as she was so obviously so happy living to 102 1/2. The Managers were also very supportive to me throughout. Beautiful gardens and stunning communal areas added to the professional atmosphere."
Judith L
carehome.co.uk rating: 5 out of 5
"My mother-in-law was with you from February to June for end of life care. She was well cared for and had a death that was dignified and comfortable. Staff were kind, considerate and caring."
Linda K
carehome.co.uk rating: 5 out of 5
"My mother mainly received end of life care but early on, did enjoy meals in the restaurant, music and received first-class care from all who were in contact with her. Very many thanks for making her remaining time dignified and comfortable."
Leigh K
carehome.co.uk rating: 5 out of 5
"Staff are always cheerful, polite and ready to help you."
Linda J
carehome.co.uk rating: 4.33 out of 5
"My wife has spent 2 weeks in respite care and although being well looked after, there were downsides. The rooms and particularly the toilet closets should be cleaned more regularly. The menus are uninspiring and it is difficult to find a veg option. Why not put a "v" on the non-meat items on the menus? Physio is important but sadly lacking here and the chaotic laundry needs attention. Pyjamas disappear for days on end! But all the staff are superb!"
Monty L
carehome.co.uk rating: 3.45 out of 5
"As the daughter of a resident at the Chorleywood Beaumont, I would like to express my appreciation of the level of care given to my mother, who has been resident since August 2018. The entire team of carers, nursing staff and management maintain a standard which is second to none and treat my mother with not only professionalism but also love and with dignity."
Susan B
carehome.co.uk rating: 4.92 out of 5
"My mother has been to Beaumont a couple of times for repsite care. Now she has decided she wants to be in the care home permanently. As a family, we see she is very happy there. The staff are very kind, thorough and caring."
Bob B
carehome.co.uk rating: 4.42 out of 5
"We have just celebrated my mother's 90th birthday at the home. A party of 14 of us enjoyed a delicious lunch in the conservatory which had been beautifully decorated by a member of staff. Another staff member had taken the time to do my mother's hair and put makeup on her for her special day. My mother is well cared for and the staff always smile at her."
Sally H
carehome.co.uk rating: 4.75 out of 5
"Chorleywood Beaufort is a warm, welcoming and friendly care home."
M L
carehome.co.uk rating: 4.67 out of 5
"Entirely satisfactory for me. People must make up their own mind about their decisions. I feel safe here and I am happy with the care provided. Care staff and nurses are professional and do their best to meet my needs."
M G
carehome.co.uk rating: 3.67 out of 5
"The staff are all very caring and helpful. The kitchen staff take great care with individual needs such as allergies etc."
J T
carehome.co.uk rating: 3.92 out of 5
"This was one of many stays to have a respite break. The environment is more like a country house hotel than a care home, with beautiful grounds, decor and delicious food on the menu (there is a choice of menu daily). Rooms are spacious and well appointed. Care staff are always welcoming and friendly (as indeed are all staff who work there). The nurses are efficient and professional. At £1700 for a week's respite care, it is pricey, but I shall continue to go and am looking forward to my next stay which starts next week."
Suzanne K
carehome.co.uk rating: 4.5 out of 5
"The home has settled down this year and generally all services provided are satisfactory. Sadly it is a very difficult task and I am grateful for the help and cooperation of all the staff. I am still concerned that there is only one air conditioning unit for the facility and the locked windows prohibit airing the rooms."
Martin R
carehome.co.uk rating: 3.25 out of 5
"My close family friend lives at Chorleywood Beaumont for nearly a year before passing. The staff were always very kind and caring. The food was lovely and the place looked like a hotel. There were never any issues during her stay and she always appeared beautifully dressed as she was when she was at home."
L H
carehome.co.uk rating: 5 out of 5
"An excellent, well managed and supportive care home. My friend loved being in the home, enjoyed spending time with staff and residents. She was well looked after. She enjoyed the food and entertainment. The manager was fantastic and took time out of his day to visit everyone."
K J
carehome.co.uk rating: 5 out of 5
"Since my father became a resident of the home more than two years ago, I have been consistently pleased and impressed by the quality of the care he receives. The environment is nice (and recently renewed and redecorated). The staff are attentive, know him by name and are both friendly and respectful. Notably, there seems to be little staff turnover. Dad loves the food too. I sense that the home is very well run but without feeling formal or overly institutional."
James B
carehome.co.uk rating: 4.83 out of 5
"My husband went to Chorleywood Beaumont for one week's respite care. I was very impressed with the initial assessment made, the communication from staff prior to arrival and the home and room were spotlessly clean and very welcoming. I felt confident and reassured that he was safe and well cared for so that I could 'recharge my batteries' and take a break from my caring role."
M S
carehome.co.uk rating: 5 out of 5
"My aunt stayed at Chorleywood Beaumont for 4 weeks in anticipation of a long-term placement. However, she did not settle and wanted to return to her home in Essex. Unfortunately, she was not in the "right frame of mind" to give the home a fair trial. I found the care home staff very helpful but would comment that my aunt found the meals small."
S H
carehome.co.uk rating: 3.73 out of 5
"My mother was a resident for three years and towards the end of her life, was bed bound with heart failure, dementia and Parkinson's. Before the last year of her life she was mobile and participated in the life of the home as much as she could. She was always well cared for and looked after by kind and attentive staff. Her room was well specified and kept clean."
Rowan W
carehome.co.uk rating: 4.58 out of 5
"My Mother was very pleased with the care and attention provided and I was relieved too. There was plenty of activities to keep her occupied and she made good friends with the staff and other residents."
B B
carehome.co.uk rating: 4.33 out of 5
"All the staff are caring and thoughtful. Their manner is warm and welcoming to visitors, who have remarked on this. My husband has been a resident for 2 1/2 years and the staff feel like family. He has received constant good care and I have always been informed when he has not been well."
B B
carehome.co.uk rating: 4.09 out of 5
"My Aunt was a resident in Barchester Chorleywood Beaumont Care Community for 5 years. 4 and a half of them in the specialist dementia unit - Memory Lane. She was well cared for and the staff all interacted with her and respected her. I think she was as happy as she could be given the diagnosis she lived with."
Ruth M
carehome.co.uk rating: 4.42 out of 5
"I would like to praise and thank the staff at Chorleywood Beaumont for the kind care given to my husband and I since moving into assisted independent living in March 2017. My husband passed away on the 24th April 18 from advanced Alzheimer's. He also had a bladder stoma following bladder cancer in 2010. Moving here enabled us to stay together with help and company always on hand. Being able to join in activities in the main lounge particularly musical entertainments and therapy gave us both a quality of life which would have been impossible elsewhere. Christchurch which is across the road from Beaumont also gave us tremendous support and encourage Beaumont residents and staff to join in their many activities, many of which involve music. After the service of Thanksgiving at the Church, the catering team at Beaumont provided us with delicious refreshments and our guests were very impressed by their surroundings both in the house and beautiful gardens."
M H
carehome.co.uk rating: 4.25 out of 5
"My nan was well looked after, amazing food and fantastic activities and the staff are all lovely people who have time and love for my nan."
Steven B
carehome.co.uk rating: 5 out of 5
"An excellent place, put my entire family at ease. Staff are amazing and so friendly. Conditions are excellent. Cannot praise this residence enough."
Amy H
carehome.co.uk rating: 5 out of 5
"Mum received excellent care whilst here. The staff were very caring and professional."
L B
carehome.co.uk rating: 5 out of 5
"It is an excellent place for your loved ones. I would highly recommend."
Sophie B
carehome.co.uk rating: 5 out of 5
"Convenient location within reach of London. All staff appear to care about residents well-being. High standard of individual residents rooms and shared spaces."
R P
carehome.co.uk rating: 4.67 out of 5
"Really nice facilities, especially now the home has been refurbished and modernised. Staff are all very friendly. Residents seem very well looked after."
Lindsay V
carehome.co.uk rating: 4.45 out of 5
"Very friendly staff with great facilities providing excellent care!"
Kevin H
carehome.co.uk rating: 4.83 out of 5
"I am happy to be here."
Keith H
carehome.co.uk rating: 4.42 out of 5
"Extremely happy in the home I have chosen for my mum. I can relax knowing she is well cared for."
Lisa M
carehome.co.uk rating: 5 out of 5
"Staff are very nice to me. I am very happy to leave here. The food is excellent."
Doris S
carehome.co.uk rating: 4.92 out of 5
"My wife has been a resident in the main home since 15th May and I am very satisfied with the service supplied. Likewise, I have been resident since the same date and am very satisfied with the accommodation provided and the service supplied."
Harold T
carehome.co.uk rating: 4.25 out of 5
"On the whole, I have been very happy living here in my flat. The help with my well-being has always been excellent. I now have to use a room within the nursing home due to a change in my health deteriorating. My friends have been happy that I have been looked after. It's been reassuring for my family and loved ones!"
C M G
carehome.co.uk rating: 4.25 out of 5
"My mother enjoyed her week at Beaumont House. She found the staff and management friendly, polite, respectful and attentive. The facilities and activities, such as the gardens, lounges and musical sessions were good. She felt the standard of food had gone down since her previous visits, for example when she had fish and chips, she was given a very small piece of fish in a batter which she could not eat as she is gluten-free plus only six chips. Otherwise, she enjoyed her stay and is likely to recommend it."
L S
carehome.co.uk rating: 3.83 out of 5
"A caring home which aims to do the best for their residents. Food is acceptable. Although my mother does not participate in the numerous activities offered, she is always asked to participate. Laundry facilities are good - in two and a half years she has only lost one cardigan."
Sally H
carehome.co.uk rating: 4 out of 5
"I have lived in this care home for nearly two years. All of the staff are very friendly and helpful and nothing is too much trouble for them. I go out on lots of trips which is fantastic as I am in a wheelchair and need help to do this. I particularly like helping the gardeners when I can. It feels very much like home to me, there are lots of activities to join in with and the food is excellent."
Darek A
carehome.co.uk rating: 5 out of 5
"After visiting several care homes in London, I knew my mother would not be happy in any of them. I began to look in Hertfordshire after recommendations from parents who had family in Chorleywood. I found the standard of care was obviously so much higher. With the input from my mother's carer we chose Chorleywood Beaumont. The manager came to assess my 100-year-old mother in her flat in Hampstead. He was incredibly thorough and encouraged us to remember even tiny things that might be useful to the assessment. The staff have all been motivated to make my mother's life bearable. I feel I was extremely lucky to have found Chorleywood Beaumont."
Judith L
carehome.co.uk rating: 5 out of 5
"Very good facilities and most important are how kind and caring the staff have been towards my mother. It is reassuring knowing my mother is being cared for by such wonderful people. A big thank you to all the staff at Beaumont who have been fantastic after my mother had a very bad fall whilst walking around the grounds with a friend."
Phil H
carehome.co.uk rating: 4.5 out of 5
"Comfortable home."
Derek W
carehome.co.uk rating: 3.67 out of 5
"My wife has been a resident at Chorleywood Beaumont since 2011 when she was diagnosed as entering late stage Huntingdon's disease. This is a complex, progressive neurological illness that affects her cognition and ability to communicate. Despite this, the nursing staff and carers seem to be able to predict and manage her needs very well. Her RA and MS are regularly updated to reduce the risk of accidents. All the staff call her by name and make a point of saying hello. The entertainment schedule is very extensive with games, singing exercises or outings on most days. The care, food and attention to detail are exemplary."
D P
carehome.co.uk rating: 4.67 out of 5
"I have been very impressed by the speed and efficiency with which my parent's needs have been dealt at a difficult time. Coupled with this Beaumont has shown great compassion of the situation."
G W
carehome.co.uk rating: 4.83 out of 5
"Lovely attention in here. Many good management team. Large gardens. Good food. Generally well looked after in here."
Christopher A
carehome.co.uk rating: 4.5 out of 5
"My husband receives good care. The staff are kind and attentive and are always welcoming and pleasant to visitors. It is always possible to speak to whoever is in charge."
B B
carehome.co.uk rating: 4.17 out of 5
"My mother, from time to time, feels vulnerable and it helps enormously that everyone who goes into her room knocks before entering and goes in with a smile and a pleasant word. Her GP called to see her recently and communicated on how well she was saying that it must be the good care, good nursing care and good food."
R G
carehome.co.uk rating: 4.08 out of 5
"The home has a warm and friendly atmosphere and the facilities are good. I cannot speak too highly of the care staff and nursing staff as well as the domestic (i.e cleaning and laundry) staff. The care and nursing attention is sympathetic, efficient and professional. However, two areas require attention: first, the turnover of experienced and established care staff which is unsettling, presumably not cost effective and may indicate a need to review wage/salary scale to reflect experience, responsibility and efficiency levels. Secondly, the standard of catering needs to improve in the variety of fresh vegetables offered and in the case of desserts, hot puddings when served at the table are hot, lukewarm or cold."
Desmond P
carehome.co.uk rating: 4.58 out of 5
"My husband was a resident at Chorleywood Beaumont Nursing Home from 28th September 2016 to 11th January 2017 when he sadly passed away. He was in Memory Lane as he was suffering from Lewd Body Dementia and was bedridden. The care and kindness shown to my husband by the head of Memory Lane and all the nurses there were excellent."
Rachel S
carehome.co.uk rating: 4.75 out of 5
"This was mum's third home in a month and we felt we finally got it right. The staff were wonderful, compassionate, caring and knowledgeable. We would find mum dressed and clean during the day in the communal room where in previous she'd been left alone and in bed. She was treated respectfully and gently. Unfortunately, she died within a fortnight of being admitted but I am pleased she spent her last days at this home."
Tessa
carehome.co.uk rating: 4.83 out of 5
"Staff are very helpful and considerate and the food is average."
John W
carehome.co.uk rating: 4.17 out of 5
"My mother spent her last days at the Chorleywood Beaumont Care Community in a lovely room overlooking the garden. The standard of care was first class and the staff extremely friendly and attentive at all time. The home is very well managed and has a wonderful atmosphere. Lots of well-run activities and good food too. The manager was incredibly helpful during a difficult time while my mother was in the hospital. It is so difficult to find the right home for elderly parents, but I would have no hesitation in recommending the Chorleywood Beaumont Care Community to anyone looking for a home that covers the full spectrum of care from assisted living through to full nursing."
Bill P
carehome.co.uk rating: 5 out of 5
"Our mum has been here for a year The quality of care and professionalism is simply faultless."
I T
carehome.co.uk rating: 4.08 out of 5
"Our neighbour seems very settled in and is well looked after."
P R
carehome.co.uk rating: 3.83 out of 5
"My mother initially came to the Beaumont, Chorley Wood for a two week respite after discharge from hospital. However having been diagnosed with vascular dementia her stay is now becoming more permanent. During my Mothers time here the home has been excellent in all respects; from the commitment and friendliness of the Carers, the professionalism of the nursing staff, Management and front office to the excellent catering. In brief I know that my mother is being well cared for."
Stephen C
carehome.co.uk rating: 4.5 out of 5
"I would like to commend the care and kindness shown by the employees. My mother is very happy and content at the Beaumont and her transition into the Beaumont from her home was made easier by the kind consideration everyone has shown her."
Bridget W
carehome.co.uk rating: 4.42 out of 5
"This care home is a very well managed, superb location facility. The staff our well trained, caring and patient, with a good sense or humour. We as a family feel very happy and confident that my Father in Law is receiving great care."
David F
carehome.co.uk rating: 4.42 out of 5
"Booked in for a short stay, 9 day stay. The staff were very good, and very helpful. Room 'nothing special' and had minor faults - such as carpet was worn. Food was good - adequate and sufficient."
Lillian G
carehome.co.uk rating: 4.08 out of 5
"My mum went to stay at the Beaumont at the end of November, we were looking for end of life care as mum had cancer but we didn't know how long she had. The admin staff were very kind and understood the urgency, she had a wonderful couple of weeks there at the end of her journey I can't thank these wonderful people enough for not only looking after my mum with such kindness and love but for helping our family get through this sad time, they were all caring and compassionate who surrounded us her family with a blanket of love I can't thank them enough."
Julie W
carehome.co.uk rating: 5 out of 5
"My mother went in for respite. She is 93 and a previous experience at another home has left her in an uncertain frame of mind. Her experience at Beaumont was excellent and on discussing her stay she was full of praise for the staff, her care, food and the whole experience. She has no reservations about returning for another stay."
G F
carehome.co.uk rating: 4.5 out of 5
"We needed to find somewhere for our beloved mum to spend her last days. Firstly the facilities are amazing, our mum kept saying I love my new flat, I am very comfortable here. The staff are very caring and approachable and I mean ALL of the staff! nothing was too much trouble and we felt that Mum was safe and cared for here. In the last days the support our family felt was very comforting. I stayed with my mum for 5 days as I didn't want to leave her, this was not a problem to anyone at Beaumont house I was made to feel comfortable, offered food and drinks, bedding and showers. When my mum passed away she was treated with such respect and we were given the time we needed. There was no rush for us to leave but as the night staff came on duty and we saw who would be with our mum until the Dr and undertakers came we felt ready to leave knowing everything would be ok. Overall at a very distressing time we were able to cope because of the care we were shown."
Kellie J
carehome.co.uk rating: 5 out of 5
"Every member of staff at the Beaumont is an angel sent from God! They were there not only for our mum but they also cared and supported us through such a dark time. I cannot thank each and every one of them enough. I will forever be in their debt and will remember fondly my mums last days and how they genuinely cared for her. She loved her comfortable room and the food was fantastic. There were plenty of activities for the residents and the lounge and dinning areas were lovely and a home from home. Night times were very quiet and peaceful and mum was able to rest undisturbed. Thank you again our wonderful Beaumont family. you are truly amazing."
Paula S
carehome.co.uk rating: 5 out of 5
"My mother-in-law spent her last days at the Barchester care home. She was treated with dignity and compassion. The staff genuinely cared and took pride in their work. The home itself was like a five star hotel and the residents seem very happy there. We as a family could not have wished for a better place for our loved one to pass away and we highly recommend the Barchester Chorleywood to anyone seeking good quality care. Thank you to all of the staff."
Kevin S
carehome.co.uk rating: 5 out of 5

Read our brochure 'Life in our home. Providing care through coronavirus' for more information on how we're here to help you and your loved one.

Read brochure
Food & Nutrition
Activities & Events
Care & Facilities
What happens now?
Are you ready to discuss your individual care requirements? Pick up the phone and talk to us, book a visit to our care home or come and take a look around our facilities.
Care enquiries
New care enquiry phone lines are open 8am-8pm
01923 700611
All other calls
Our fees and contract
We want to be as transparent as possible about how we charge for the different services we provide as well as what's included in our contract. Please click the links below to find out more about our fees and contract.
View typical fees
View Our Contract
Useful downloads
Here to help you make the right decision about your care requirements.
48