What our families say: Cherry Trees Care Home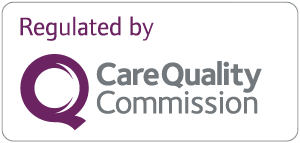 "I cannot praise the staff enough as they are all so lovely and caring towards my husband. I couldn't wish for a better home for my husband. Thank you all so very much."
K Bcarehome.co.uk rating: 4.83 out of 5
"I have no criticism at all about the way in which my wife is cared for. You are all doing an excellent job. The Valentines dinner was greatly appreciated."
Warwick Tcarehome.co.uk rating: 4.58 out of 5
"Since management change earlier this year (2019), there has been a very marked improvement in care attendance, which one cannot help but notice. The mostly resident staff are motivated, caring and professional with welcoming smiles on faces and nothing too much trouble. Mother says they are wonderful. Care, cleanliness, housekeeping, food and activity stimulates are all excellent. Were it not for the presence of nurses and carers, one might be in a five-star hotel."
John Ncarehome.co.uk rating: 4.83 out of 5
"Friendly staff and caring. Good understanding of dementia. Always happy to answer questions. No restrictions on times to visit. Warm, comforting atmosphere. Dad is well settled here."
J Hcarehome.co.uk rating: 4.25 out of 5
"Overall standard very good. Staff very friendly and caring, nothing is too much trouble to help in any way. Management has an open door approach to deal with issues, if any. Rooms/facilities/cleanliness/food/activities are all to a high standard. Safety/security always closely monitored. Value for money, very competitive, excellent."
V Fcarehome.co.uk rating: 4.5 out of 5
"I would highly recommend Cherry Trees. The kindness that was bestowed upon my mother by various members of staff at Cherry Trees has meant so much to her and to myself. The nursing staff are wonderful, as is the handyman. The gorgeous girls on reception and the new management are exceptional."
F Wcarehome.co.uk rating: 5 out of 5
"I want to recommend this unit because I have not been able to fault the care at all over the six months that my wife has been here. At all times I have been aware of the constant love the staff all have in looking after everyone. Gentle persuasion is always there to ensure that they are kept clean and well-fed. It is an absolute pleasure to see them so caring about all the arrangements whenever required. Full marks to all of the staff."
Warwick Tcarehome.co.uk rating: 4.58 out of 5
"An excellent experience with caring staff and management. Highly recommend this care home to everyone. Made my mother's last few days happy ones."
M Ecarehome.co.uk rating: 5 out of 5
"My wife has been in Cherry Trees for a year. The care she has had has been very good, but with the new manager and her team, things have improved."
M Hcarehome.co.uk rating: 4.58 out of 5
"I am very happy with the care and support my husband is receiving here. He is always treated in a very caring and loving way. My husband says he is very happy here so that puts my mind at rest. The activities team go out of their way to include him and help him and the management are very "hands-on" and proactive. I would highly recommend Cherry Trees to anyone who is thinking of nursing care."
K B carehome.co.uk rating: 4.5 out of 5
"I have visited a Cherry Trees resident every week (now twice weekly) for at least six years. In my experience, quality of life for residents generally and my friend, in particular, has improved with interesting things to see and do. However, I did point out recently that the persistent noise of the call bells would stop me from ever wanting to live there. Call bells now much quieter - hooray and thank you."
Jacqui Scarehome.co.uk rating: 4.83 out of 5
"My mother has been very well cared for since she came here a year and a half ago. Would highly recommend Cherry Trees."
Lucy Ncarehome.co.uk rating: 4.92 out of 5
"The Cherry Trees Care Home is very good. My mother has been here for nearly 2 years. She loves the activities team and really enjoys being there."
James Scarehome.co.uk rating: 4.75 out of 5
"Never sufficient staff for the complexity of needs in this far too large nursing home. Staff are overworked, so stressed. Residents are frequently unattended because no one is available. Loneliness is a major problem for residents. Relatives do what they can but cannot be there all the time. Relatives are frequently seen carrying out duties like feeding, washing, toileting, dressing residents because no one was available and the resident was ignored."
B Tcarehome.co.uk rating: 3 out of 5
"My father was fortunate enough to be resident in the 'memory lane' section of Barchester Care Home for the last few months of his life. During the time he was there, the level of care provided by the staff was excellent, many of the staff clearly knew him personally and showed a genuine desire to care and look after him. We spent a good deal of time in the home and could clearly see the level of care provided by all staff was very good. All areas of the home were comfortable and homely and activities for residents were superb - thank you."
R Wcarehome.co.uk rating: 4.92 out of 5
"My mother came to Cherry Trees for respite care. She and her family were worried about her ability to return home. She says that she feels safe at Cherry Trees and she has been treated with care by all staff. She is happy to be staying here permanently."
J Ccarehome.co.uk rating: 4.83 out of 5
"My husband has just finished his stay with Cherry Trees I have not seen him look so happy or well in a very long time, he really enjoyed his stay with Cherry Trees. He told me how good the food was and more importantly how the staff promoted his independence. He remarked how good the staff were to him and well they looked after him. He is looking forward to his next stay."
Marguerite Wcarehome.co.uk rating: 5 out of 5
"Having visited friends weekly (currently twice a week) since 2013. I have always felt welcome, as has my little dog. My friend has never complained but I would not want to live at Cherry Trees for just one reason. The relentless and loud call bells - answering them seems to take ages. Especially at weekends."
Jacqui Scarehome.co.uk rating: 3.75 out of 5
"I am very happy with the care my husband is receiving. The activities team are brilliant so is the food. The staff are very friendly. I do think that the staff should change the pads after each meal. Otherwise, everything is wonderful and that's my only complaint."
K Bcarehome.co.uk rating: 4.58 out of 5
"I cannot fault the level of care provided by the staff across all the services provided. Despite being stretched, they always have time to have a chat and never fail to smile. However, it would be so welcoming to have a receptionist on duty at weekends when most families visit. Having developed a personal care place, more heed needs to be taken."
A Ccarehome.co.uk rating: 4.25 out of 5
"My husband came into Cherry Trees for some respite. He maintained throughout his stay it was the best care home he had ever been in. The food was good, the staff were wonderful at all levels. The rooms are beautiful, nice views, very clean. He is looking forward to his next stay. Well done everybody for doing such a great job looking after my husband."
Marguerite Wcarehome.co.uk rating: 5 out of 5
"All staff in memory lane at Cherry Trees are amazing. They look after my mum so well and knowing my mum is cared for so well is reassuring."
Christopher Hcarehome.co.uk rating: 4.83 out of 5
"All staff are so helpful and kind to my father. After a recent stay in hospital the staff have cared, nursed, encouraged and helped to get my dad's level of mobility and health back to where it was a couple of months ago. Many thanks to all."
Sharon Wcarehome.co.uk rating: 4.75 out of 5
"I feel love to the residents is shown by all levels to residents in their care. All are made to feel as if this is "their home" and relatives are welcome to visit when they wish."
J Scarehome.co.uk rating: 5 out of 5
"The overall standard of care is good. However, the one concern I have is the time it takes to answer the call bell, which can take up to 20 minutes at times."
J Hcarehome.co.uk rating: 3.75 out of 5
"Since my mother has been in the Cherry Trees. She has had the best care. Everyone here is lovely and very helpful. Always something for her to do here and goes on trips out. I highly recommend the Cherry Trees"
Lucy Ncarehome.co.uk rating: 5 out of 5
"Now under new management and things are a lot better and still improving."
Ann Kcarehome.co.uk rating: 3.82 out of 5
"New management last year has made a big difference to the overall experience. Staff are very caring and friendly to residents and relatives. Activities provided are suitably varied. Staff are helpful, understanding, patient and hard-working. My relative is very happy there."
P Acarehome.co.uk rating: 4.33 out of 5
"Having been at three previous care homes, Cherry Trees is a breath of fresh air - quite literally! The caring attitude of the team, the homely environment, the cleanliness of all rooms and communal areas is not only impressive but is a result of the passion each member of staff puts into their role of care. My father has not looked so well for at least two years and until he arrived and settled in, his prospects had been dismal. Now he is fed well, has excellent personal care, has built good relationships with staff and is offered fun and stimulating activities. I cannot praise this home enough."
L Bcarehome.co.uk rating: 5 out of 5
"The nurse in charge came to administer the night time medication for my mum. She has a very warm and gentle personality and reassured mum that she was giving her medication (via a spoon). My mum appeared to want to settle down for the night and the nurse was very patient with a loving and understanding of mums tiredness, questions and sense of confusion and needing help with pillows etc to get comfortable. Also, the nurse has a good understanding of my own relationship with mum, leaving me to chat and be with her before she slept. I felt a strong sense of comfort, security and confidence, that mum's needs were met in a professional and dignified and respectful way. Thank you to all the staff and manager."
A Hcarehome.co.uk rating: 4.58 out of 5
"I find the staff extremely friendly and caring. The facilities, my mother describes 'more like a home than a care home'. I agree. The meals I have seen look excellent and the facilities superb. The room is clean and homely."
J Ncarehome.co.uk rating: 5 out of 5
"My father was there for 5 yrs (app). At the start, the care was very good. As his conditions worsened and the level of permanent staff dropped it became apparent that my father was left for long periods of time unattended and was on a number of occasions found (by family) lying on the floor in a nappy and a tee-shirt with his bedroom door open for all to see. Despite assurances that things would be improved, the adequate care lapsed pretty quickly. His room smelt strongly of urine and his chairs were stained, his table had dried crusted food on it, his mattress was stained. Photos available. When my father moved in we were encouraged to make his room home from home. Painting and prints we put on his wall went missing when he was moved to a different room. The care home provider acknowledged in writing that they had indeed lost the items but that it clearly stated in their Ts&Cs that personal belongings were not insured. My father is now in another care home; the care is second to none."
Liz Kcarehome.co.uk rating: 2.92 out of 5
"We have only been impressed with the care for my father. The cleaners make every effort to keep the home clean. The food is very good quality and looks delicious. The carers are kind and very patient. The nurses are attentive to any medical issues that arrive and the dedicated entertainment staff do a brilliant job. The home is built around a quadrangle and on the first floor. (Memory Lane, for dementia patients). There are lounges and sitting areas up and down the corridors where residents can go and sit to watch tv or listen to the radio or like my father walk around the corridors which are lined with sofas and chairs. My father spent 18 months there before he died. The worse things that happen is the loss of clothes and belongings but you have to forgive this as people with dementia have forgotten some boundaries and quite innocently and happily help themselves to things in others rooms. As long as the staff are aware of what has gone missing they will make every effort to find it."
P Ccarehome.co.uk rating: 3.75 out of 5
"My grandmother has been a resident for only 8 months but seems to have settled quite well into the home. The staff here all seem very nice but seem to be rushed off their feet all the time. So when my grandmother rings her alarm it can sometimes take an unacceptable length of time for a carer to respond. She has also seen a lot of changes in staff in the short time she has been a resident. Her room is quite comfortable, food, on the whole appears good and there is a good range of activities available for those who wish to join in."
Debbie Gcarehome.co.uk rating: 3.64 out of 5
"A very positive approach and forward thinking by the general manager regarding the future of the home, she came across as very approachable and the needs of the residents and her staff were foremost. The care mum received over the years has been very good."
A Hcarehome.co.uk rating: 4.33 out of 5
"The Cherry Trees Care Home is always welcoming. It has a happy atmosphere and the staff are caring and courteous."
Maureen Wcarehome.co.uk rating: 4.83 out of 5
"Since Dad arrived at Cherry Trees he has been a lot happier in himself. He has been treated with dignity and care. He has been well looked after. He has had a couple of falls. Very pleased with everyone involved with his care."
Graham Scarehome.co.uk rating: 4.5 out of 5
"My mother has been in Cherry Trees for 8 months. Overall, the care has been good. The main concern is lack of staff. At times, it takes a long time for the bell to be answered and as my mother has a stoma bag the staff are not always aware of how to change or empty the bag."
J Hcarehome.co.uk rating: 3.5 out of 5
"Most staff are very caring but at times some aren't treated with dignity. Only experienced the home for three weeks."
R Wcarehome.co.uk rating: 4.33 out of 5
"Cherry Trees has a warm and friendly atmosphere. The best asset is the staff who are very caring and passionate about what they do and the residents they look after. In particular the carers."
T Rcarehome.co.uk rating: 3.82 out of 5
"Lovely carers and staff overall. A couple of hiccups re losing resident's spectacles this month (one pair still not found). They seem to be tuned in to my mother's routine for getting up, having a rest etc and she is content. She would like more opportunities to go outside, either in the gardens or on outings."
C Mcarehome.co.uk rating: 3.83 out of 5
"My husband has been a resident for about 15 months. He has been well looked after and seems to be quite happy. The staff are always friendly and helpful."
Ann Scarehome.co.uk rating: 4 out of 5
"Staff are very friendly and use names of residents frequently if not always. Staff are very caring. Activities varied and good. Cutlery and glasses don't always look clean after going through the cleaning process. Dirty marks on carpet not cleaned straight away as not reported by staff."
P Acarehome.co.uk rating: 4.58 out of 5
"My daughter has been taken out many times to theatres, cinema, zoos and has thoroughly enjoyed all of these visits. The activities staff really try hard to do many interesting things to keep residents happy."
Georgina Fcarehome.co.uk rating: 4.5 out of 5
Thank you seems too small a work to express how I feel at this moment in time. You have all simply been like family to my mother over the past couple of years and in spite of her dementia, you all managed to remind her and us of the person she used to be. When I arrived to visit her, I often used to see her laughing, dancing and singing. You all do an amazing job and I feel so fortunate to have found Cherry Trees.
Just wanted to express our thanks for all the care and attention you gave to our lovely mum during the past seven years. We have been very happy with the way mum had been looked after, and I am sure mum would have said so herself if she could have. It has been quite a funny feeling for me not coming down to Cherry Trees as it has been my second home for quite a while. 
What happens now?
Are you ready to discuss your individual care requirements? Pick up the phone and talk to us, book a visit to our care home or come and take a look around our facilities.
Care enquiries
New care enquiry phone lines are open 8am - 8pm
01789 443 859
All other calls
Useful downloads
Here to help you make the right decision about your care requirements.
44