What our families say: Cherry Trees Care Home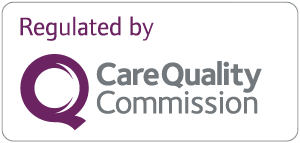 "First let me say, what a lovely home Cherry Tree is. Lovely, light rooms and pretty gardens. These past 15 months, as you know, we couldn't see our loved ones but when able Barchester made these pods for short visits and of course recently we are now able to have bedroom visits which is marvellous. My thanks go to all carers, who although in change of the virus, themselves still came to look after our loved ones, making sure they were safe and cared for, even though they had families of their own. Of course, the kitchen, facilities and admin also played their parts. As things get better, let's all remember what we owe the staff at Cherry Trees a big thank you, also to Barchester for their weekly visits."
G Fcarehome.co.uk rating: 5 out of 5
"This care home is now very well run with friendly and efficient staff. My brother is very settled and happy. He loves the food provided and gets on well with all the staff. I am very content that he is receiving the best possible care at Cherry Trees. Barchester as a whole and Cherry Trees have dealt with the pandemic very well and effectively."
K Kcarehome.co.uk rating: 4.5 out of 5
"This care home is now very well run. It has acted very responsibly during the coronavirus pandemic. There is a good and friendly atmosphere among the staff. My relative is very happy here and particularly enjoys his food. He has learnt to trust the staff and has learnt all their names."
R Kcarehome.co.uk rating: 4.44 out of 5
"The staff at Cherry Trees are well trained and kind and know how to deal with residents and keep them content. They have cared for my mother over all the COVID restrictions, (most of the time no visitors) but she has remained in good mental and physical health as she was before."
C Mcarehome.co.uk rating: 4.33 out of 5
"Cherry Trees have done their best to make visiting as relaxed as possible under the circumstances. The staff are welcoming and friendly. It is clear that they care for my mother and absolutely have her best interests at heart. A big thank you to all the staff and management at Cherry Trees."
Helen Bcarehome.co.uk rating: 4.5 out of 5
"Sadly my mother passed away recently however she spent her last ten months being cared for at Cherry Trees in Alcester. Despite the difficult times due to covid restrictions, the team worked tirelessly to ensure the residents were safe, happy and entertained. My mother always appeared well cared for and content and I will be forever grateful to all the staff for everything they did for her."
Guy Pcarehome.co.uk rating: 5 out of 5
"My mother has been resident for almost a year now. Despite the complications and restrictions that Covid-19 has created I can say that I'm most impressed with the care that she has received from all the staff. It cannot be easy especially because of the physical disabilities that my mother now has since her major stroke. When I have had to interact with any of the staff (Managers/Nurses/Carers/Office Staff) they have always been polite, well informed and helpful. This contact (phone/email/visit) hasn't been very often, because of Covid, but it has been regular - at least once a month. I've not yet been inside the building - because all the visits I've had so far have been 'in a pod' or 'at the door of my mother's room'. I'm looking forward to lockdown easing and proper visiting starting. A big "thank you" to all the staff."
Rob Tcarehome.co.uk rating: 5 out of 5
"During the pandemic, the staff at Cherry Trees displayed care, compassion and professionalism. Through the darkest months when Mum had Covid, the nurses and carers supporter me by keeping in touch by telephone or video calls and simply listening to me. I shall be forever grateful to them all."
G Acarehome.co.uk rating: 4.92 out of 5
"My mother has been a resident of Cherry Trees for more than 7-years. Clearly, the last 12-months have been the most challenging. Visiting of any kind has not been possible for much of the year. However, the staff at Cherry Trees have done as much as possible to help. The garden visits last summer were well organised and as close to normal as possible. A particular highlight was the lovely celebration they organised for Mums birthday in the Covid secure visiting suite. A beautiful cake and all the staff singing, which brought a rare smile to Mums face. Recently, with visiting not possible, regular video calls have been a great comfort to the family and its touching to see how kind and caring the staff are. We're so looking forward to seeing Mum in person, as well as the staff who care for her; meanwhile, I compliment Cherry Trees on their infection control and thank them for being so caring and easy to communicate with."
Helen Bcarehome.co.uk rating: 4.5 out of 5
"I just want to say a massive thank you to all the staff who, in the toughest of times, continue to put residents first and remain kind, considerate and consistent in providing the best care all hours of the day and night. I have got to know a lot of the staff over the time my mother has been in the home and they are all fantastic, deeply caring people. They are a credit to residential care. Dear carers, I know the past year has been a trying time for all of you but I just want you to know how much we appreciate the dedication you have all put into looking after our loved ones. It is truly appreciated. I would fully recommend Cherry Trees to anyone."
Guy Pcarehome.co.uk rating: 5 out of 5
"My personal view of the Cherry Trees Care Home is limited as I have not been able to visit my father inside his bedroom for the past eight months. However, in the previous years 2013-2019 when my mother was a resident also, I dealt with problems when they manifested. They were usually dealt with but not all the time. However, now the use of agency staff has stopped due to Covid, things have greatly improved. Residents need to know and trust their carers!"
A Fcarehome.co.uk rating: 3.33 out of 5
"I'm not sure the words I write here will do Cherry Trees justice - they are faultless in everything they do, and the level of the care both my Grandparents received has brought comfort to us at a time when we haven't been able to visit. Sadly my Grandfather passed at the height of Covid-19, and at a time when staff were already extremely busy, however, we couldn't have asked for more from the care he received during his final days - the carers treated him as though he were their own Father/Grandfather/Great Grandfather. Cherry Trees gave both my Mum and Aunt comfort in knowing my Grandfather was well cared for during a time that was difficult to comprehend. I only have good things to say about Cherry Trees, but it wouldn't be what it is without the wonderful staff who are truly dedicated to the level of care they provide, whilst making the home an enjoyable and stress-free for my Gran who has dementia. Thank you, Cherry Trees, for all your work."
Zara Tcarehome.co.uk rating: 4.92 out of 5
"I cannot speak highly enough about the staff at the Cherry Trees, The Carers and Nurses are so very genuinely caring and professional in the manner in which they look after my mother who has nil mobility and is rapidly approaching her century. I cannot fail to be impressed every time I visit, witnessing the love they clearly have for Mum caring for all her needs and keeping her stimulated in such a cheerful and fun way. Many thanks to everyone, not forgetting those 'unsung heroes backstage' in the Kitchen (Mum loves the food), Laundry, cleaners and admin etc. I have met many during the past two years and they have always been most helpful and a pleasure to talk to. Thanks also are due for the efforts to make visits possible during the dreadful pandemic we are enduring."
John Ncarehome.co.uk rating: 4.83 out of 5
"Cherry Trees provides wonderful care for my Mum in all aspects. The staff are kind and caring and treat the residents like their own family. There is always some sort of activity or entertainment which is engaging and fun for the residents and Mum loves taking part. The place is clean and tidy and has a very welcoming atmosphere. The new COVID-19 secure visiting room is fantastic and even though we are behind glass it's so well done it doesn't feel like it. It's so nice to see Mum looking so happy and very well cared for. The new Management Team have worked so hard to make Cherry Trees the amazing place it is and I can't thank them enough for all their hard work and care that they all give."
Miranda Ncarehome.co.uk rating: 4.92 out of 5
"My elderly mother suffered a major stroke in May '20. After a month in hospital/rehabilitation, it was decided that she move on to a place of residential nursing care. She had no use of her left arm and leg and the majority of the internal muscles on her left side were useless as well. The entire move to Cherry Trees was organised by the NHS and Cherry Tress staff - because, of course, we were in 'lockdown' at that time. The process went smoothly and I'm happy to say that my mother is now a 'full permanent resident'. The difficult transition from 'Covid' funding to fully self-funding was handled very well by Cherry Trees. My mother is very happy with her care. Understandably it is very trying times. I've not found the care staff wanting in any aspect. My mother speaks highly of them - this includes entertainment as well as the nursing and care staff. The visits are securely and safely handled. I'm really very pleased with everything."
Rob Tcarehome.co.uk rating: 5 out of 5
"Cherry trees continue to provide superb care for my mother who appreciates her hair is curled and her nails being painted ( a proper girly!) The COVID-19 secure room is fantastic, it feels almost like being in a 'normal' environment but we also have appreciated the face time calls during this difficult time. Keep up the good work!! Many thanks."
Guy Pcarehome.co.uk rating: 4.92 out of 5
"I want to say how happy my brother is at this home. Everyone is very friendly and welcoming and have been very understanding and helpful during this terrible pandemic. They have been very quick to get a visiting suite up and running, and this has been such a blessing for my brother and me. It has made such a difference to be able to see each other. The staff are able to make you feel as though nothing is too much trouble and this invites an atmosphere where I can ask anything and know I will get answers. Well done Cherry Trees!"
Karen Kcarehome.co.uk rating: 5 out of 5
"Mom wasn't well during the initial lockdown and had a long stay in hospital having lost an awful lot of weight. On discharge from hospital, Cherry Trees welcomed Mom into their fold and have looked after her really well. Mom is returning to her old self which is an amazing turnaround and all credit to the kind and caring staff at Cherry Trees. Well done to all at Cherry Trees and a big thank you from the family."
Steve Gcarehome.co.uk rating: 5 out of 5
"I just wanted to to say a big thank you to all of the staff at Cherry Trees for looking after my dad so well in these very challenging times, knowing he is safe and well cared for means so much to us as a family. Recently we have been through a difficult time and I would like to say a particular thank you to the manager, administrator and the receptionist for being so supportive and understanding in what was very unsettling times for us all. It was so reassuring to know everyone at Cherry Trees (all staff) wanted to help and most of all wanted the best outcome for my dad, it clearly showed how much the 'Cherry Trees Family' are so strong and work together so well and do go the extra mile when needed to look after their residents as well as their families. I can not thank them enough for their continued support and care, nothing is ever too much trouble for them. Thank you to everyone at Cherry Trees for your amazing hard work, you are all so very much appreciated and valued."
Emma Rcarehome.co.uk rating: 4.92 out of 5
"I just want to say a massive thank you to all the staff at Cherry Trees Care Home (Barchester Health Care). They are all doing a fantastic job of looking after the residents and keeping them occupied and entertained at all times thanks to the wonderful staff. Nothing is too much trouble and they are all genuinely very caring individuals making it a very special place to be, reassuring families that their loved ones are being looked after during these difficult times. Many thanks."
Guy Pcarehome.co.uk rating: 4.83 out of 5
"I would like to take this opportunity to thank all the staff at Cherry Trees. My mum went in about six weeks ago, she had dementia and underlying health issues. Unfortunately, she passed away last night, and the manager called me to allow me to go and see her at peace in her bed. I was able to sit with her for a while and say my farewell. The staff have been amazing throughout my mum's stay and kept me up to date on how she was doing. Allowing me in last night to say goodbye is something I shall never forget, and I am truly grateful to all the staff that helped my mum. I would highly recommend this wonderful home for anyone. A truly remarkable place with so much love."
Kath Ccarehome.co.uk rating: 5 out of 5
"Very friendly, caring, empathetic, very professional, clean, organised, well looked after, would recommend Cherry Trees to anyone. My dad is very happy here and my mum is so happy that he is here. He settled well and all his needs are met."
Joanne Jcarehome.co.uk rating: 5 out of 5
"As one of my close family friends are here, the service and care given is great. They take care and look after you as visitors and the residential living there is like being at home. Polite, well-mannered staff and have no complaints. This is one of the best care places I have visited with 100 percent service and help given. I recommend any one to use the service at this place and send their family here. No complaints - really great. 100 percent the right place if you're looking for a family member to be happy. Very clean, tidy and a fair price with great facilities."
Hafiz Mcarehome.co.uk rating: 5 out of 5
"My mother was discharged from hospital to Cherry Trees needing nursing care and help with eating and drinking. The staff have been very helpful to my mother attending to all her needs and have been very supportive and friendly. My mother is making good progress and settling in well."
S Gcarehome.co.uk rating: 4.42 out of 5
"My mother and father have been in Cherry Trees Nursing Home since the end of June and within that time, they have both settled in considerably well. Both needing very different needs, Cherry Trees have catered for all their requirements. Not only for making their lives happy and content but making us, as their guardians feel at ease and confident they are having the best care within their twilight years."
Andy Wcarehome.co.uk rating: 4.42 out of 5
"My mother came to Cherry Trees on an initial two-week respite, which has been difficult due to the visiting restrictions but despite this, the staff have been wonderful and made it possible for her to settle in and feel at home. This has been a massive relief for me and the family, especially after losing my father in April and going through a traumatic period. The staff have been fantastic, and now my mother is set to stay full time, I owe a lot to them all, thanks."
Guy Pcarehome.co.uk rating: 5 out of 5
"The care provided to my dad at Cherry Trees has been exceptional. The staff have been attentive and very caring and always professional, they always show warmth and have become an extended part of our family. The general manager is always willing to help and nothing is too much trouble. She is very kind, understanding and patient, she is approachable and always there to listen and support us from a professional and caring manner. As a family we are so grateful to Cherry Trees for looking after dad so well and especially for their dedication and care throughout the coronavirus, keeping dad safe, a big thank you to you all."
Emma Rcarehome.co.uk rating: 4.92 out of 5
"My husband and I have found Cherry Trees to be the most welcoming and caring care home we have experienced. The staff are so helpful and friendly and extremely dedicated to their roles. The manager has been so very helpful in being available for meetings or telephone calls to keep us up to date with details about the resident concerned - a very close friend of ours - and she provides strong leadership. The rooms and facilities are tremendous - it is like walking into a 5-star hotel, in particular, the reception and cafeteria areas. The interior design has been given a lot of thought, from layout to colour schemes, to furnishings, and ornaments. Everywhere is so clean and the food is amazing, served in a wonderful restaurant. The outdoor green space is vast, colourful and peaceful and the courtyard garden is a lovely place to relax. The home is set in lovely countryside but close to shops if needed, and there is a large car park. We would definitely recommend Cherry Trees."
Dawn Wcarehome.co.uk rating: 5 out of 5
"I find all staff very helpful, friendly and informative and most importantly always have a smile for you. My cousin is well looked after and seems very content. It is comforting to know she is safe and well looked after, especially at this very difficult time. I would like to thank them all."
Sue Kcarehome.co.uk rating: 4.33 out of 5
"The staff are so caring and dedicated. They looked after my dad so well and always treated him with dignity and respect and he was very settled during his time. Thanks to all of you at Cherry Trees, you're an asset to your profession!!"
Claire Hcarehome.co.uk rating: 4.92 out of 5
"Cherry Trees is the most beautiful place and the staff are second to none. They are kind and caring, not only to my daughter but to myself over the last 5 years. The new manager is always available to listen and support me. Recently I received a posy of flowers and photo on Mother's Day which was sent on my daughter's behalf at a time when, due to COVID-19, I was unable to visit. On her birthday I had a lovely photo to reassure me that she was happy and content and being looked after remarkably well. All the staff have recently had to put their lives at risk in order to care and protect our loved ones and my thanks for this are impossible to express. They've made my life in lockdown so much easier to take knowing that she was being so well looked after and loved at a time when I couldn't be there for her. The communication I have received from Barchester has always reassured me of the situation and explained how the home and its staff were coping in these difficult times."
Ena Fcarehome.co.uk rating: 5 out of 5
"My husband came to Cherry Trees in January 2019 with vascular dementia and Parkinsonism. During that time, there have been three managers. The last two have been very good and have made vast improvements. The great care and devotion of the staff are beyond compare. Nothing is too much trouble. Sadly my husband died in April but not from the virus. The latest manager has been amazing, especially during this dreadful pandemic. The health and safety of the residents have been their priority. The food is excellent, there is a superb chef who provides a choice of breakfast. My husband loved his cooked breakfast, and he had three courses for lunch and evening meal. I cannot praise the staff and management enough for the great care they took of my dear husband and making his final 15-months of his life so very happy. I would highly recommend this excellent home to anyone needing nursing care and great compassion. I cannot begin to thank them enough. A truly wonderful home that feels like your own home."
Katherine Bcarehome.co.uk rating: 4.83 out of 5
"Barchester has such outstanding service. Their staff are so polite and professional, from the reception to the service received whilst my mum was there. My mum stayed there for three weeks and during the COVID period; the reassurance they gave throughout just dispelled all worries or concerns that we had. Fantastic through and through."
Krisandra Acarehome.co.uk rating: 5 out of 5
"Brilliant care home, took my dad at very short notice. Dad said staff were lovely and food was great. Communication and understanding/caring attitude of all staff was excellent. Can't recommend highly enough, will definitely be using again for respite care. Many thanks."
Caron Pcarehome.co.uk rating: 4.17 out of 5
"My mum has been a resident at Cherry Trees for 18 months now and during that time the staff have always been kind and caring. Mum can be quite stubborn but she is always treated with respect and dignity and the staff have taken the time to get to know her well. Mum loves to get involved in the numerous activities and outings and when we go in to visit we are made very welcome by all staff. The staff are always helpful and the level of care is excellent, it is obvious that they really care about their residents. The communication with the management is excellent and they include us in any decisions that need to be made about Mum. The Cherry Trees really is a lovely home with great facilities and amazing staff and we know that we made the right choice for our mum."
Kate Hcarehome.co.uk rating: 5 out of 5
"Having visited my parents and more recently my mother on a daily basis for over ten years, I have seen many general managers at Cherry Trees. In my view, the present and previous general managers instigated a more thorough daily care package for residents than previously in place. All the present staff of all the departments are kind and compassionate and friendly. My mother is in safe hands. Covid-19 has presented many challenges, not the least of which is being unable to visit the home and give reassurance. However, I know that my mother values the staff and appreciates them spending time with her when possible in these busy times. I am particularly grateful that staff take time to involve me in my mother's care and show me how they keep her happy and healthy, with video calls, photographs and up to date information about any change in her circumstances. I couldn't be with her on her birthday but all the staff made it a day to remember for her. Please keep up the good work."
P Scarehome.co.uk rating: 4.17 out of 5
"Since moving in to Cherry Trees both of my grandparents have been extremely well cared for. The carers go above and beyond to make sure they are happy, safe and living wholesome lives. In a time of great crisis (when we cannot visit our relatives) they have shown the utmost compassion and care and have treated my grandparents as if they are their own family, whilst taking time out of their busy days to make sure we have regular contact with them. I wouldn't hesitate to recommend Cherry Trees, or most importantly those who work so hard to make it a wonderful place."
Zaracarehome.co.uk rating: 4.92 out of 5
"What a truly amazing place. My mom is a resident there the care, dedication and love and respect they show me and my mom is priceless and the support they offer me. Nothing is too much trouble, always there to help with my moms care and organizing getting her hair done, which my mom loves. I was truly blessed when we found Cherry Trees."
Helen Hcarehome.co.uk rating: 5 out of 5
"I cannot thank the staff at Cherry Trees for their outstanding care enough; even during this difficult time the support and kindness they have shown my Mum and us is faultless. Since the new manager has been there, we have always felt supported and reassured that she is in safe and loving hands. All the staff are extremely kind and caring and have a great rapport with all the residents. Mum loves being here and is extremely well looked after and happy. Cherry Trees offer a great variety of activities and outings for all residents and I wouldn't hesitate to recommend it."
Miranda Ncarehome.co.uk rating: 5 out of 5
"Because of Coronavirus, we were not able to be with my mother for her 100th birthday, to which we had all been looking forward. We need not have worried as the care staff made her day wonderful with arranging video calls, a cake, a party and making sure she got all her presents, flowers and cards, including the one from the palace. Loads of photos and a video came winging their way to us so we could enjoy the day too. Many thanks to such lovely people."
Brenda Tcarehome.co.uk rating: 4.33 out of 5
"I wanted to thank Cherry Trees for their care and support during the Coronavirus pandemic. When I call the staff I have spoken to have been cheerful, positive and helpful. From a distance it is clear that infection control has been extremely well managed. Communications from Barchester have been regular and informative. My interaction with management has been excellent - the Manager has taken time to discuss any issue of concern. One initial frustration was trying to speak to my Mother on the phone - it didn't always happen. However, one carer initiated a video call a couple of weeks ago, which worked amazingly well, considering my Mother suffers from dementia. The calls are now regular and initiated by Cherry Trees. It's very comforting to see my Mother and hear her say a few words and know she recognises it's me on the phone. So, a very big thank you to all the carers, nurses, receptionists and management - you're doing a great job!"
Helen Bcarehome.co.uk rating: 4.42 out of 5
"I just wanted to pass on how impressed I am by the staff here, especially during these unprecedented times. My mother resides here and is bed-bound with Progressive Multiple Sclerosis. As I am currently unable to visit, due to Coronavirus, she has been quite disappointed not to be able to see me and have our usual contact. When I sent flowers recently, one of the receptionists, kindly took the time to take photographs of my mother holding the flowers and then she wrote a card on behalf of my mother and posted it to me with the pictures, Just so kind and thoughtful. There are a few treasures in this care home: one whom I have just mentioned, one incredible nurse in particular with a heart of gold, also the ever-helpful handymen, amongst the many others. Wonderful to know our loved ones are in such good hands."
Fiona Wcarehome.co.uk rating: 4 out of 5
"As a family, we are very happy with the care our mother is receiving. More importantly, our mother is happy with her care. The staff, with their consistently caring attitude, are the key to Mom's feeling of being looked after."
J Ccarehome.co.uk rating: 4.73 out of 5
"I cannot praise the staff enough as they are all so lovely and caring towards my husband. I couldn't wish for a better home for my husband. Thank you all so very much."
K Bcarehome.co.uk rating: 4.83 out of 5
"I have no criticism at all about the way in which my wife is cared for. You are all doing an excellent job. The Valentines dinner was greatly appreciated."
Warwick Tcarehome.co.uk rating: 4.58 out of 5
"Since management change earlier this year (2019), there has been a very marked improvement in care attendance, which one cannot help but notice. The mostly resident staff are motivated, caring and professional with welcoming smiles on faces and nothing too much trouble. Mother says they are wonderful. Care, cleanliness, housekeeping, food and activity stimulates are all excellent. Were it not for the presence of nurses and carers, one might be in a five-star hotel."
John Ncarehome.co.uk rating: 4.83 out of 5
"Overall standard very good. Staff very friendly and caring, nothing is too much trouble to help in any way. Management has an open door approach to deal with issues, if any. Rooms/facilities/cleanliness/food/activities are all to a high standard. Safety/security always closely monitored. Value for money, very competitive, excellent."
V Fcarehome.co.uk rating: 4.5 out of 5
"Friendly staff and caring. Good understanding of dementia. Always happy to answer questions. No restrictions on times to visit. Warm, comforting atmosphere. Dad is well settled here."
J Hcarehome.co.uk rating: 4.25 out of 5
"I would highly recommend Cherry Trees. The kindness that was bestowed upon my mother by various members of staff at Cherry Trees has meant so much to her and to myself. The nursing staff are wonderful, as is the handyman. The gorgeous girls on reception and the new management are exceptional."
F Wcarehome.co.uk rating: 5 out of 5
"I want to recommend this unit because I have not been able to fault the care at all over the six months that my wife has been here. At all times I have been aware of the constant love the staff all have in looking after everyone. Gentle persuasion is always there to ensure that they are kept clean and well-fed. It is an absolute pleasure to see them so caring about all the arrangements whenever required. Full marks to all of the staff."
Warwick Tcarehome.co.uk rating: 4.58 out of 5
"An excellent experience with caring staff and management. Highly recommend this care home to everyone. Made my mother's last few days happy ones."
M Ecarehome.co.uk rating: 5 out of 5
"My wife has been in Cherry Trees for a year. The care she has had has been very good, but with the new manager and her team, things have improved."
M Hcarehome.co.uk rating: 4.58 out of 5
"I am very happy with the care and support my husband is receiving here. He is always treated in a very caring and loving way. My husband says he is very happy here so that puts my mind at rest. The activities team go out of their way to include him and help him and the management are very "hands-on" and proactive. I would highly recommend Cherry Trees to anyone who is thinking of nursing care."
K B carehome.co.uk rating: 4.5 out of 5
"I have visited a Cherry Trees resident every week (now twice weekly) for at least six years. In my experience, quality of life for residents generally and my friend, in particular, has improved with interesting things to see and do. However, I did point out recently that the persistent noise of the call bells would stop me from ever wanting to live there. Call bells now much quieter - hooray and thank you."
Jacqui Scarehome.co.uk rating: 4.83 out of 5
"My mother has been very well cared for since she came here a year and a half ago. Would highly recommend Cherry Trees."
Lucy Ncarehome.co.uk rating: 4.92 out of 5
"The Cherry Trees Care Home is very good. My mother has been here for nearly 2 years. She loves the activities team and really enjoys being there."
James Scarehome.co.uk rating: 4.75 out of 5
"Never sufficient staff for the complexity of needs in this far too large nursing home. Staff are overworked, so stressed. Residents are frequently unattended because no one is available. Loneliness is a major problem for residents. Relatives do what they can but cannot be there all the time. Relatives are frequently seen carrying out duties like feeding, washing, toileting, dressing residents because no one was available and the resident was ignored."
B Tcarehome.co.uk rating: 3 out of 5
"My father was fortunate enough to be resident in the 'memory lane' section of Barchester Care Home for the last few months of his life. During the time he was there, the level of care provided by the staff was excellent, many of the staff clearly knew him personally and showed a genuine desire to care and look after him. We spent a good deal of time in the home and could clearly see the level of care provided by all staff was very good. All areas of the home were comfortable and homely and activities for residents were superb - thank you."
R Wcarehome.co.uk rating: 4.92 out of 5
"My mother came to Cherry Trees for respite care. She and her family were worried about her ability to return home. She says that she feels safe at Cherry Trees and she has been treated with care by all staff. She is happy to be staying here permanently."
J Ccarehome.co.uk rating: 4.83 out of 5
"My husband has just finished his stay with Cherry Trees I have not seen him look so happy or well in a very long time, he really enjoyed his stay with Cherry Trees. He told me how good the food was and more importantly how the staff promoted his independence. He remarked how good the staff were to him and well they looked after him. He is looking forward to his next stay."
Marguerite Wcarehome.co.uk rating: 5 out of 5
"Having visited friends weekly (currently twice a week) since 2013. I have always felt welcome, as has my little dog. My friend has never complained but I would not want to live at Cherry Trees for just one reason. The relentless and loud call bells - answering them seems to take ages. Especially at weekends."
Jacqui Scarehome.co.uk rating: 3.75 out of 5
"I am very happy with the care my husband is receiving. The activities team are brilliant so is the food. The staff are very friendly. I do think that the staff should change the pads after each meal. Otherwise, everything is wonderful and that's my only complaint."
K Bcarehome.co.uk rating: 4.58 out of 5
"I cannot fault the level of care provided by the staff across all the services provided. Despite being stretched, they always have time to have a chat and never fail to smile. However, it would be so welcoming to have a receptionist on duty at weekends when most families visit. Having developed a personal care place, more heed needs to be taken."
A Ccarehome.co.uk rating: 4.25 out of 5
"My husband came into Cherry Trees for some respite. He maintained throughout his stay it was the best care home he had ever been in. The food was good, the staff were wonderful at all levels. The rooms are beautiful, nice views, very clean. He is looking forward to his next stay. Well done everybody for doing such a great job looking after my husband."
Marguerite Wcarehome.co.uk rating: 5 out of 5
"All staff in memory lane at Cherry Trees are amazing. They look after my mum so well and knowing my mum is cared for so well is reassuring."
Christopher Hcarehome.co.uk rating: 4.83 out of 5
"All staff are so helpful and kind to my father. After a recent stay in hospital the staff have cared, nursed, encouraged and helped to get my dad's level of mobility and health back to where it was a couple of months ago. Many thanks to all."
Sharon Wcarehome.co.uk rating: 4.75 out of 5
"I feel love to the residents is shown by all levels to residents in their care. All are made to feel as if this is "their home" and relatives are welcome to visit when they wish."
J Scarehome.co.uk rating: 5 out of 5
"The overall standard of care is good. However, the one concern I have is the time it takes to answer the call bell, which can take up to 20 minutes at times."
J Hcarehome.co.uk rating: 3.75 out of 5
"Since my mother has been in the Cherry Trees. She has had the best care. Everyone here is lovely and very helpful. Always something for her to do here and goes on trips out. I highly recommend the Cherry Trees"
Lucy Ncarehome.co.uk rating: 5 out of 5
"Now under new management and things are a lot better and still improving."
Ann Kcarehome.co.uk rating: 3.82 out of 5
"New management last year has made a big difference to the overall experience. Staff are very caring and friendly to residents and relatives. Activities provided are suitably varied. Staff are helpful, understanding, patient and hard-working. My relative is very happy there."
P Acarehome.co.uk rating: 4.33 out of 5
"Having been at three previous care homes, Cherry Trees is a breath of fresh air - quite literally! The caring attitude of the team, the homely environment, the cleanliness of all rooms and communal areas is not only impressive but is a result of the passion each member of staff puts into their role of care. My father has not looked so well for at least two years and until he arrived and settled in, his prospects had been dismal. Now he is fed well, has excellent personal care, has built good relationships with staff and is offered fun and stimulating activities. I cannot praise this home enough."
L Bcarehome.co.uk rating: 5 out of 5
"The nurse in charge came to administer the night time medication for my mum. She has a very warm and gentle personality and reassured mum that she was giving her medication (via a spoon). My mum appeared to want to settle down for the night and the nurse was very patient with a loving and understanding of mums tiredness, questions and sense of confusion and needing help with pillows etc to get comfortable. Also, the nurse has a good understanding of my own relationship with mum, leaving me to chat and be with her before she slept. I felt a strong sense of comfort, security and confidence, that mum's needs were met in a professional and dignified and respectful way. Thank you to all the staff and manager."
A Hcarehome.co.uk rating: 4.58 out of 5
"I find the staff extremely friendly and caring. The facilities, my mother describes 'more like a home than a care home'. I agree. The meals I have seen look excellent and the facilities superb. The room is clean and homely."
J Ncarehome.co.uk rating: 5 out of 5
"My father was there for 5 yrs (app). At the start, the care was very good. As his conditions worsened and the level of permanent staff dropped it became apparent that my father was left for long periods of time unattended and was on a number of occasions found (by family) lying on the floor in a nappy and a tee-shirt with his bedroom door open for all to see. Despite assurances that things would be improved, the adequate care lapsed pretty quickly. His room smelt strongly of urine and his chairs were stained, his table had dried crusted food on it, his mattress was stained. Photos available. When my father moved in we were encouraged to make his room home from home. Painting and prints we put on his wall went missing when he was moved to a different room. The care home provider acknowledged in writing that they had indeed lost the items but that it clearly stated in their Ts&Cs that personal belongings were not insured. My father is now in another care home; the care is second to none."
Liz Kcarehome.co.uk rating: 2.92 out of 5
"We have only been impressed with the care for my father. The cleaners make every effort to keep the home clean. The food is very good quality and looks delicious. The carers are kind and very patient. The nurses are attentive to any medical issues that arrive and the dedicated entertainment staff do a brilliant job. The home is built around a quadrangle and on the first floor. (Memory Lane, for dementia patients). There are lounges and sitting areas up and down the corridors where residents can go and sit to watch tv or listen to the radio or like my father walk around the corridors which are lined with sofas and chairs. My father spent 18 months there before he died. The worse things that happen is the loss of clothes and belongings but you have to forgive this as people with dementia have forgotten some boundaries and quite innocently and happily help themselves to things in others rooms. As long as the staff are aware of what has gone missing they will make every effort to find it."
P Ccarehome.co.uk rating: 3.75 out of 5
"My grandmother has been a resident for only 8 months but seems to have settled quite well into the home. The staff here all seem very nice but seem to be rushed off their feet all the time. So when my grandmother rings her alarm it can sometimes take an unacceptable length of time for a carer to respond. She has also seen a lot of changes in staff in the short time she has been a resident. Her room is quite comfortable, food, on the whole appears good and there is a good range of activities available for those who wish to join in."
Debbie Gcarehome.co.uk rating: 3.64 out of 5
"A very positive approach and forward thinking by the general manager regarding the future of the home, she came across as very approachable and the needs of the residents and her staff were foremost. The care mum received over the years has been very good."
A Hcarehome.co.uk rating: 4.33 out of 5
"The Cherry Trees Care Home is always welcoming. It has a happy atmosphere and the staff are caring and courteous."
Maureen Wcarehome.co.uk rating: 4.83 out of 5
"Since Dad arrived at Cherry Trees he has been a lot happier in himself. He has been treated with dignity and care. He has been well looked after. He has had a couple of falls. Very pleased with everyone involved with his care."
Graham Scarehome.co.uk rating: 4.5 out of 5
"My mother has been in Cherry Trees for 8 months. Overall, the care has been good. The main concern is lack of staff. At times, it takes a long time for the bell to be answered and as my mother has a stoma bag the staff are not always aware of how to change or empty the bag."
J Hcarehome.co.uk rating: 3.5 out of 5
"Most staff are very caring but at times some aren't treated with dignity. Only experienced the home for three weeks."
R Wcarehome.co.uk rating: 4.33 out of 5
"Cherry Trees has a warm and friendly atmosphere. The best asset is the staff who are very caring and passionate about what they do and the residents they look after. In particular the carers."
T Rcarehome.co.uk rating: 3.82 out of 5
"Lovely carers and staff overall. A couple of hiccups re losing resident's spectacles this month (one pair still not found). They seem to be tuned in to my mother's routine for getting up, having a rest etc and she is content. She would like more opportunities to go outside, either in the gardens or on outings."
C Mcarehome.co.uk rating: 3.83 out of 5
"My husband has been a resident for about 15 months. He has been well looked after and seems to be quite happy. The staff are always friendly and helpful."
Ann Scarehome.co.uk rating: 4 out of 5
"Staff are very friendly and use names of residents frequently if not always. Staff are very caring. Activities varied and good. Cutlery and glasses don't always look clean after going through the cleaning process. Dirty marks on carpet not cleaned straight away as not reported by staff."
P Acarehome.co.uk rating: 4.58 out of 5
"My daughter has been taken out many times to theatres, cinema, zoos and has thoroughly enjoyed all of these visits. The activities staff really try hard to do many interesting things to keep residents happy."
Georgina Fcarehome.co.uk rating: 4.5 out of 5
Thank you seems too small a work to express how I feel at this moment in time. You have all simply been like family to my mother over the past couple of years and in spite of her dementia, you all managed to remind her and us of the person she used to be. When I arrived to visit her, I often used to see her laughing, dancing and singing. You all do an amazing job and I feel so fortunate to have found Cherry Trees.
Just wanted to express our thanks for all the care and attention you gave to our lovely mum during the past seven years. We have been very happy with the way mum had been looked after, and I am sure mum would have said so herself if she could have. It has been quite a funny feeling for me not coming down to Cherry Trees as it has been my second home for quite a while. 

Read our brochure 'Life in our home. Providing care through coronavirus' for more information on how we're here to help you and your loved one.

Read brochure
Food & Nutrition
Activities & Events
Care & Facilities
What happens now?
Are you ready to discuss your individual care requirements? Pick up the phone and talk to us, book a visit to our care home or come and take a look around our facilities.
Care enquiries
New care enquiry phone lines are open 8am - 8pm
01789 443 859
All other calls
Our fees and contract
We want to be as transparent as possible about how we charge for the different services we provide as well as what's included in our contract. Please click the links below to find out more about our fees and contract.
View typical fees
View Our Contract
Useful downloads
Here to help you make the right decision about your care requirements.