What our families say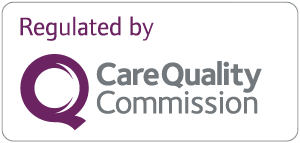 "My mother-in-law has now been a resident for nearly three years. From the first day of arriving to the present day, she has received excellent care and love from the remarkable team at Brookfield. If anyone is in the process of sourcing care for a loved one, I would say to them look no further as in my view, they will not find more dedicated staff than there is at Brookfield."
K B
carehome.co.uk rating: 4.42 out of 5
"Have found the staff very kind to my husband and take good care of him. They always have a cuppa ready. My husband loves his tea."
Hazel C
carehome.co.uk rating: 3.92 out of 5
"In my hour of need, Brookfield House provided a professional experience which was beyond measure. My mother has enjoyed her experience at Brookfield. The staff have been exemplary. I am impressed with their care and above and beyond energy with the service users (clients). Well done on behalf of our family. Keep it up, please."
Clive B
carehome.co.uk rating: 5 out of 5
"My father is settling into Brookfield very well. He enjoys the activities and the food is excellent. He is very well looked after by the staff who are superb."
P F
carehome.co.uk rating: 5 out of 5
"My mum needed respite care after breaking her ankle. She is 88 and lives independently, still drives and has a good social life. She was treated with good humour and dignity. The activities are varied and residents aren't forced to participate. The staff treated all residents as individuals and made visiting as easy as possible. The only downside is lack of parking at times. I have already recommended Brookfield to a family friend."
L B
carehome.co.uk rating: 4.75 out of 5
"Just got home from visiting our Mum at Brookfield and was delighted to see that anyone who wanted to go was being taken out for Sunday afternoon tea. This made a lovely change for the residents and the Entertainments 'officer' plus other members of staff were going about this in their usual professional and cheerful way. Hope you all had a lovely time!"
Barbara B
carehome.co.uk rating: 4.42 out of 5
"I'm a thirty-nine-year-old man and growing old can feel very daunting but after spending time with my grandma in this lovely place I feel a lot more reassured about my later years. I would highly recommend this place, by far the best care home I've ever been in. The food is excellent and care is first class."
J L
carehome.co.uk rating: 4.92 out of 5
"I am more than satisfied with the care my relative is receiving at Barchester Brookfield House Care. The deputy manager is most caring and I find she goes that extra mile to help my relative. She is assisted by her staff who are also worthy of a mention. The laundry staff must be very busy because he always has clean clothes. The grounds are always neatly kept by the gardener."
J M
carehome.co.uk rating: 5 out of 5
"My mother entered Brookfield Care Home and (sadly) exited there on the 11th May after passing away on the 10th May. I cannot commend the level of care and support that my mum received from all the staff and fellow residents. Thank you Broomfield. You made my mum's last days there the very best she could have hoped for."
M J B
carehome.co.uk rating: 4.42 out of 5
"At present, my mother visits the home three days a week with a view to full-time care in the future. On her first visit, I was impressed by the friendliness and welcome of the staff. Six months later my mother has made several friends and enjoys the many activities that are planned for the residents. I have always found the staff very accommodating and nothing is too much trouble no matter how busy they are. The office is always open for a chat and I appreciate the concern and understanding the management have for the relatives as well as the wellbeing of the residents. I know Barchester Brookfield House Care is the right choice for the future and I am grateful for this reassurance."
Elaine T
carehome.co.uk rating: 4.75 out of 5
"Wow! Where do you start? My Mother-in-law moved into the home in February. Although my wife and I were apprehensive at first, it hasn't taken long for her to settle in. The home is always very clean and smelling fresh. All the staff are friendly, caring and attentive, nothing seems too much trouble to them and they are always willing to discuss any queries with you. There is always a choice of meals for selection from the daily menus. The activities coordinator deserves a special mention; she has a bubbly with a happy disposition and tries to engage all residents in a wide range of activities. Prior to moving in, my Mother-in-law did not participate in any activities, now she regularly joins in activities, for example, poetry and drawing sessions for example. To sum it up, it is like a home from home."
K B
carehome.co.uk rating: 4.83 out of 5
"Mother has been in Brookfield House for 2 years now and she is 93 years old. She settled in fairly quickly as the staff are very friendly. Mum looks forward to and always enjoys her meals as the quality of food, cooking and presentation is excellent. I make a special mention of the activities co-ordinator at Brookfield. She has a wonderful sunny disposition and tried to engage all residents in a wide range of activities. She is really caring. Lastly, I must mention that the home is always very clean and fresh smelling."
Yvonne M
carehome.co.uk rating: 4.83 out of 5
I am writing on behalf of myself, my sister, Pam, and brothers, Alan and Barry, to thank you all for the extreme courtesy and compassion that has been shown to us over the last few days leading up to our mother's death on 12 January.
It hasn't been easy for any of us to witness mum's physical and mental condition deteriorate so rapidly, but without the support and re-assurance that you gave to us, it would have been a lot worse.
You know our feelings about Brookfield because we have expressed them so many times. We are so grateful for the warm and friendly environment that she was allowed to live in during her final years. All the staff have been so attentive to her needs, even though her Alzheimer's caused a few difficulties at times. She received a first class service from all of you and we knew at all times that she was safe and being well cared for. She could not have been in a finer place during her twilight years.
We know, because you have told us so often, that she was loved by both the staff and the other residents and this gave us great comfort. We all think she was a great mother to us and such a lovely lady and she will be greatly missed. However, we do take reassurance in knowing that she passed away peacefully and the issues that so often agitated and worried her are now gone for ever.
I would like to offer our particular thanks and gratitude to the residents of Brookfield who, along with the staff, make the home what it is: a lovely place to live. There are so many amazing people who created laughter and joy and have provided real companionship to our mum. We thank you all.
There isn't much more I can say except thank you from the bottom of our hearts. If our brother, Keith, had still been with us then he would certainly have echoed these words.
"My mother moved permanently into Brookfield last month (January 2016) and has settled in very well. She's happy, relaxed and animated, enjoying the company and conversation of both fellow residents and staff. The home is cosy and comfortable and the food is of a very high standard. The staff members without exception are kind, friendly and caring. Having a full time activities coordinator with different activities taking place every day is a huge bonus."
Sue M
carehome.co.uk rating: 4.58 out of 5
"This is a lovely home at any time you visits. Staff are thorough, attentive and treat all residents as individuals. Residents are occupied with a variety of activities and events and no-one is ever left out. Working with older people myself and having visited numerous homes i can honestly say this is one of the best. I would have no hesitation in recommending it. I am so pleased my Grandma is settled here such a relief for me my family. All boxes ticked in all areas."
Laura H
carehome.co.uk rating: 5 out of 5
"My grandmother is very happy with the care she receives at Brookfield. She said she feels very confident there in relaion to the care she receives. There is a nice atmosphere in Brookfield all the staff seem very helpful polite and caring. Food seems to be good, almost a hotel like feel to it."
Julie M
carehome.co.uk rating: 4.92 out of 5
"My 96 year old Mother has been cared for in this phenomenal care home for 7 months. When my sister-in-law needed 24hr care we brought her from the West Midlands to a beautiful room on the ground floor. The Manager and Assistant Manager welcomed her and we were in no doubt that they would get her mobility back. Within a day she was receiving her first physiotherapy treatment. The carers are so patient and nothing is too much trouble. She is receiving wonderful care and is happy."
Rosalind D
carehome.co.uk rating: 5 out of 5
"I visit the home once a month to visit a friend. She is always clean and tidy and very happy. She tells me what she has been doing and making and if she has been out and about. My friend enjoys walks around the garden and the wildlife. The garden is kept lovely. She tells me the food is good too."
Jean G
carehome.co.uk rating: 4.22 out of 5
What happens now?
Are you ready to discuss your individual care requirements? Pick up the phone and talk to us, book a visit to our care home or come and take a look around our facilities.
Care enquiries
New care enquiry phone lines are open 8am - 8pm
01925 541 254
All other calls
Useful downloads
Here to help you make the right decision about your care requirements.
31