What our families say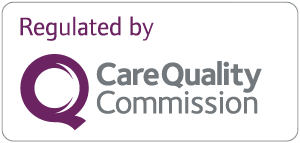 "Laundry OK but why do they not return items to correct owners - this spoils all the good points!"
H Tcarehome.co.uk rating: 4.58 out of 5
"Clean healthy environment and very caring staff. Visible managers. Very welcoming and willing to listen. Homely atmosphere. Patient care very good - eating, drinking and washes."
H Ecarehome.co.uk rating: 4.33 out of 5
"Overall standard and care excellent. Very pleased my wife is being cared for in Brook House Nursing Home."
Willem Scarehome.co.uk rating: 5 out of 5
"No complaints, all OK."
Suzanne Bcarehome.co.uk rating: 4.75 out of 5
"My father has significantly improved since his arrival due to the high degree of care and attention provided by all the staff. Always willing to answer any questions I am fully aware and kept up to date on my father's progress. Would not hesitate to recommend Barchester Brook House to anyone."
Tony Rcarehome.co.uk rating: 5 out of 5
"My main concern is about the lack of nursing staff. I spend a lot of time with mum and during the day it's not such a problem but I have been with her during the evening when there is just one nurse/carer doing everything. So if Mum needs a bedpan, she has to wait until other things are done ie serving dinner, giving medication etc. The staff here work very hard but they need more support to help the many residents they tend to."
Dawn Ccarehome.co.uk rating: 4.18 out of 5
"My aunt has been in care here since late 2016 and I have found the staff and care level to be very good. In the last months, my aunt had a health set back and I thought her time had come but thanks to the carers and nurses efforts and commitments she has made improvements to her life. I would like to thank the whole team at Brook House Wembley."
Nigel Rcarehome.co.uk rating: 4.33 out of 5
"From day one I have been very happy with the service my father receives. More importantly, he is very happy in this home."
H Scarehome.co.uk rating: 4.92 out of 5
"I have ticked all boxes excellent as since my wife has been in the nursing home, she has received the best care possible I would wish for. Everybody has made a big effort to make sure that my wife is comfortable and well cared for. I hereby like to thank the staff for all their efforts and it means that I don't need to worry if she is in good hands because I know she is. Well done all at Brook House."
Willem Scarehome.co.uk rating: 5 out of 5
"Happy with care given to my husband."
H Tcarehome.co.uk rating: 5 out of 5
"Our mother has been in Brook House for 9 months now. She settled in very well from day 1. Staff are very dedicated, friendly and hard working. The manager is also involved in running the home. Overall we are extremely happy with Mum's care provider. Activities take place every day. The home is clean and staff are happy to help out with any requests we have. Mum is very settled and happy."
Fatima Scarehome.co.uk rating: 4.83 out of 5
"I am pleased with the care that my mother is receiving at the Brook House establishment and would recommend the nursing home to relatives and friends."
Leanie Gcarehome.co.uk rating: 3.83 out of 5
"My mum suffered a severe stroke and so eventually we were faced with the task of finding a care home. I could have looked around the Ritz and I still would have found fault. This is for my mum after all. Many seemed ok and answers to questions generally ticked boxes but nothing really stood out. Many appeared tired. Plaster cracks / Peeling wallpaper. Even things like pictures on the wall skewiff. You may consider this pedantic but this will effectively become my mum's home from now. These things become important. Brook House is something special. The attention to detail is remarkable. This is bespoke care. Brilliantly clean and more importantly homely. Staff treat residents as family. And all this is a reflection of the excellent management. The biggest compliment I can give is that when I am not there, I know I do not need to worry. The care, however, extends to much more than the resident. My elderly Dad visits my mum every day. And the care and love they show for him is priceless."
Rajeev Dcarehome.co.uk rating: 4.58 out of 5
"Brook House is a well run friendly nursing care home. The manager and his staff are professionals who take good care of the residents. It is reassuring for our family to know our parent is happy and enjoying life in her new home."
Maurice Bcarehome.co.uk rating: 4.08 out of 5
"Excellent care is taken. Can visit at any time. Aunty is very happy here. Staff and management are caring and friendly. Good food."
Mary Ann Lcarehome.co.uk rating: 4.92 out of 5
"My daughter has been a resident in this home for 7 years. I am 100% satisfied with all aspects of their care."
Sean Bcarehome.co.uk rating: 5 out of 5
"Ever since my wife has come to this nursing home she has been treated with respect and dignity. The staff are efficient and friendly and give her the care she needs. She is very happy here and I see her every other day and always have a chat and a laugh with all the staff."
Billcarehome.co.uk rating: 5 out of 5
"We are very happy with the service provided in the care home. Most important is my father is very happy."
Enes Scarehome.co.uk rating: 5 out of 5
"My mother entered Brook House for respite care for 4 weeks and we have been more than pleased with her care. My mother has advanced dementia and can not to anything for herself, coupled with other ongoing health issues. She has never been in residential care before as she is cared for at home, so I had lots of reservations initially about her entering Brook House. However, the nursing care she has received has been fantastic. The care assistants are attentive and experienced. My mother has been comfortable, well fed and has smiled everyday. In fact, she has begun to interact more with us than she even did at home! I am grateful to Brook House for there care and support at an anxious time for my family. The place is well managed and a friendly environment encouraging open visiting hours for all friends and family of all ages. I would definitely consider using Brook house for future respite."
Jenny Dcarehome.co.uk rating: 3.83 out of 5
"The care my brother received at Brook House was exemplary. We could not have found a more conducive environment for his last few months. The staff were well qualified and attentive. The food and general facilities were of the highest quality and the activities coordinator arranged a series of events which made him feel welcome and involved."
D Fcarehome.co.uk rating: 4.92 out of 5
"The care here is very good but I notice that at times some of the residents are difficult to cope with. I am very happy living here, it is so much better than when I was coping on my own at home."
Terence Rcarehome.co.uk rating: 4.67 out of 5
"I find the house very clean and welcoming, they allow you to visit whenever you want and stay as long as you like. They entertain seasonally, BBQ in the summer, music on Sundays, all very welcoming."
M Ccarehome.co.uk rating: 4.33 out of 5
"Very good home. We have used this home for a number of years. The manager and his team do a great job of looking after her needs."
Jaya Pcarehome.co.uk rating: 4.25 out of 5
"I'm finding life very good at Brook House. I'm happy with everything. I like the porridge very much!"
Terence Rcarehome.co.uk rating: 4.67 out of 5
"I am very always welcome. Staff are very good to me and the rest of the family. Management very excellent, we always feel at home, anytime we come to visit grandma. I never regret she came to this home comparing to where I worked. I like everything about the home. The activities lady is very good and helpful all the time!"
Elizabeth Ocarehome.co.uk rating: 5 out of 5
"My mother has been in Brook House for over 3 years. She is very well looked after from all staff e.g nurses, carers, admin and management. The home is very clean in fact excellent like walking into a hotel. Carers are very professional and caring. I would highly recommend this nursery home."
Vera Mcarehome.co.uk rating: 4.92 out of 5
"Dad is very happy here and we feel he is safe. There is always a happy face and the nurse on floor 2 is great. The carers, on the whole, are very attentive. I know I can always speak to a manager if needed to solve a problem."
L Tcarehome.co.uk rating: 4.09 out of 5
"Overall my mum is happy here and is well looked after. I am reassured by the medical presence here and the access they have to the GP services."
A Tcarehome.co.uk rating: 4 out of 5
"Any criticism I have is based on an understanding that the care system is under extreme and unsustainable pressure. My partner is content as possible at the nursing home. He is treated with genuine care and kindness. The facilities are good; well cleaned and maintained. A lovely garden. Food is so much better than I would have expected - I hope a focus on vegetables will be kept up. The problems are about a shortage of care staff, especially after lunch when they need their breaks. Nursing staff change so frequently and seems to be a bit of a weak link."
Vicky Scarehome.co.uk rating: 4 out of 5
"We are very pleased with how our mum is cared for."
Mary Ocarehome.co.uk rating: 4.82 out of 5
"My overall impression of the care home is good. Friendly staff, the manager is very approachable. The home is clean and never smells of urine. The activities are varied and very good. Clients are taken out on a regular basis especially now they have recruited a new activity person, who obviously enjoys her job. The home is small and has a friendly and personal feel. All in all, I am very happy and feel confident that my father in law is supported and cared for very well."
Lynettecarehome.co.uk rating: 3.67 out of 5
"This home is excellent. Very clean, very very clean. Staff are excellent although I do believe more are needed at certain times and only one carer, one nurse for 9 patients. Patients are treated with dignity and are looked after as best as can be."
V Mcarehome.co.uk rating: 4.67 out of 5
"My uncle stayed here from January 16th till he died in may, from advanced lung cancer. What a wonderful place, clean, tidy, bright and modern, with wonderful caring staff. I was really impressed with Brook House, not just on my first visit but every visit. Not only did the home look after my uncle but also me, at a very difficult time. I can't thank all the staff enough, especially managers, who went above and beyond for my uncle, thank you ..."
Oonagh Hcarehome.co.uk rating: 4.58 out of 5
"The care/nursing my father receives is amazing. They have turned things around and helped as much. All of the team are all wonderful people who go the extra mile to help. The home is always clean- the cleaning staff are exceptional. The catering staff provide wonderful food on a daily basis and beautiful party food! The entertainment is great- making their very own flower arrangements for their rooms and sports programme and quizzes which my father love. The laundry man even helps individuals after work. For these reasons, I think Brook House Nursing Home is the best!"
Lara Hcarehome.co.uk rating: 5 out of 5
What happens now?
Are you ready to discuss your individual care requirements? Pick up the phone and talk to us, book a visit to our care home or come and take a look around our facilities.
Care enquiries
New care enquiry phone lines are open 8am - 8pm
0203 131 8095
All other calls
Useful downloads
Here to help you make the right decision about your care requirements.
30