What our families say: Broadway Halls Care Home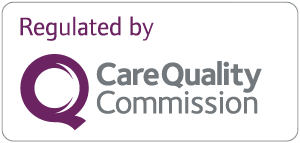 "Having visited my family member in Broadway Halls, I have always found the staff to be very polite and welcoming. Nothing is ever too much trouble. My relative loves living there. It is a lovely home, and the staff go out of their way to help and assist not just the residents but families too. Thank you to all the staff at Broadway Halls. Would highly recommend."
Julie T
carehome.co.uk rating: 4.92 out of 5
"My mom has been here for nearly three years. I can honestly say she has really been so well cared for; she is a different person since she came; she was practically bedridden but now walks about, talks to people, and loves her food and the carers. We are so grateful and happy she is here. A big thank you for looking after all her needs so well; you are doing a marvellous job, she is always clean, well looked after and very happy; her room is always lovely. A big thank you to you all."
Patricia J
carehome.co.uk rating: 5.00 out of 5
"Excellent. However, lack of staff on the floor can be problematic when my friend needs moving or changing. The staff, everyone from nursing, cleaning and reception are wonderful."
J B
carehome.co.uk rating: 4.63 out of 5
"Looks beautiful like a hotel but unfortunately, we had an awful experience with respite for my dad who has mid/late-stage Alzheimers disease. Went through all of the care planning when we visited and needs were made clear. The manager had no issues with what was discussed, including assistance with walking, needing to be fed/watered, barrier creams etc. Dad came home dehydrated, unshaven, anxious, prescription creams unopened, lost weight and had a fall while he was there (despite them being told he needed support walking at all times) and we have no idea if his multiple medications have been administered as nothing was returned. When we collected him at 11:30 he hadn't been got out of bed and had no breakfast. Despite asking repeatedly, no one was able to give us a copy of fluid charts or care records from when he was there. We still to this day have no idea what he did/ate/drank /medicine while there or if participated in anything (we were unable to visit due to Covid)."
Jenny R
carehome.co.uk rating: 1.58 out of 5
"My husband has had two respite stays in Broadway Hall both of which I have been very satisfied with. As well as being an amputee he has dementia so cannot tell me what he has done, but the staff who are really caring assure me that he is comfortable eats well and takes part in suitable activities. If I need respite again I would definitely use Broadway Halls."
A B
carehome.co.uk rating: 4.58 out of 5
"Comparable to a five-star hotel. Nothing is too much trouble for the staff. I would not hesitate to use their services in future."
W M
carehome.co.uk rating: 4.5 out of 5
"Disappointed. Mom has worn strong-lens spectacles since childhood but she was returned to me with none on. I had to ask where they were and was told they were lost. We had a few visits at home presenting several pairs none of which were hers. Ultimately I feel someone should have noticed she had none on and called me to apologise and ask if I had a spare pair. Mom has dementia, imagine her confusion at not being able to see properly in a strange place! Poor service and consideration I feel."
H K
carehome.co.uk rating: 3.17 out of 5
"Having had ongoing problems with my nan's last care home and being very unhappy with my nan's wellbeing, I took the rash decision to move her. It was a massive risk at the age of 101, but I'm so glad I took that risk. All of the staff, even the maintenance man, are so friendly, and management is very approachable. From the moment you walk in, you are treated like family. My nan has been in Broadway for 2 months now, and she is so much brighter and alert and she seems and looks very happy and content. The staff on the nursing unit are really lovely girls and so loving towards my nan, it gives me great peace of mind she is being looked after like she deserves, and now I really look forward to visiting her. It is what every care home should be, and il be forever grateful for them looking after my nan."
Joanne S
carehome.co.uk rating: 4.75 out of 5
"Everyone with whom I have come into contact at Barchester Broadway Halls Care Home has been polite, kind, caring and helpful. I have no doubt that the staff are doing their best to care for my mother during the most difficult of times. My mother always seems happy and content, and I am pleased that she is in good hands. Many thanks to the dedicated and wonderful staff who have cared for her over the past 18-months."
Sam B
carehome.co.uk rating: 4.5 out of 5
"Very pleasant and caring staff. Everyone is always willing to help in any situation."
Tim J
carehome.co.uk rating: 4.42 out of 5
"Can't wait to get back in to visit my Nan- so grateful for the Skype chats we've managed to have during the pandemic! Knowing she was in safe hands was very reassuring especially when we couldn't visit. 5* team 1000000% recommend."
Laura R
carehome.co.uk rating: 5 out of 5
"Really missed visiting my Nan over the last few months but I know she's been in perfect hands. Can't fault the activity team who have kept Nan occupied throughout lockdown and helped me keep in touch via Skype. Can't wait to visit her again to hear the stories of what she's been up to!"
Tiffany B
carehome.co.uk rating: 5 out of 5
"My friend has recently moved into this care home because she needed more specific care. She is extremely happy there, describing it as amazing. She has said how kind the staff are and how well they look after her. She also said how they check on her all the time, including at night which she likes as she's not left alone. It is so nice to hear my friend is so happy and receiving the right treatment. I would like to thank everyone at the care home for their commitment to excellent care."
Denise R
carehome.co.uk rating: 4.58 out of 5
"Amazing facility!! Can feel confident that she is getting the best care available and in the best hands! Always so clean and staff very friendly! The meals are so good for her as we were worried she wasn't eating enough before! Thank you!!!"
Tayla B
carehome.co.uk rating: 5 out of 5
"I would like to thank all the staff at Broadway Halls and congratulate them on the way they have cared for my father these past 12 months, but especially during the 'lockdown'. I know my father's wishes have been listened to and his changing circumstances constantly re-evaluated to ensure he has the best opportunities to thrive. As family, our enquiries are always responded to. The home has a real 'family' atmosphere and standards of hygiene are excellent. Perhaps the best way of expressing my recommendation is to say that if I had to go and live in a care home, then this would be the one I would choose for myself.... but not just yet!"
Katy A
carehome.co.uk rating: 4.75 out of 5
"My mum went to Broadway Halls for respite just before Christmas and she was so well looked after. We as a family, made the decision to make the move permanent and the care and support she receives are outstanding. The knowledge that she is safe and happy during this difficult time brings us, as a family, peace. I can't express my gratitude enough to the team."
Jon B
carehome.co.uk rating: 4.92 out of 5
"Just wanted to say thank you for the end of life care received by my mom during February and March 2020. The care she received from the nurses on floor two was excellent. They were always available and treated mom with care and compassion. The care mom received from the care staff was excellent. Admin, managerial and maintenance staff were compassionate to my family and myself, even though it was a very difficult time at the beginning of the coronavirus outbreak. I would recommend Broadway Halls as I don't think they could have provided anything more for mom or her family during this difficult time. Thank you all."
Karen L
carehome.co.uk rating: 4.58 out of 5
"I fully endorse the comments my brother made in an earlier review. The care and compassion shown to my dad and to his wife, sons and daughter-in-law in my dad's final days - and before, when he was a resident - helped make the saddest of situations bearable. Thank you so much to everyone involved in Dad's care and in showing such thoughtfulness and kindness to us all."
John
carehome.co.uk rating: 5 out of 5
"My dad passed away today in Broadway Halls and I have to say that the whole staff were absolutely superb; professional, friendly, supportive and responsive. They were all fantastically accommodating and sympathetic and made my dad's last days comfortable and dignified. They were also massively supportive towards my mum, as well as my brother and myself. They are faultless, this is a very high-class operation, not just extremely good on the outside but similarly on the inside. Could not recommend more highly."
Ian P
carehome.co.uk rating: 4.58 out of 5
"After mum came to Broadway Hall we were very worried about her settling in. She was making up stories about people not being very nice to her. Staff came to us and explained to us that was common to new residents. Over the last two months she has started eating better and accepting being in the care home. She now isn't asking us to be taken home each time we visit, which was very distressing for us and her. This we feel can only be put down to the care and attention of the staff."
Jennifer S
carehome.co.uk rating: 4.42 out of 5
"My mother went into Broadway Halls in January 2012 after 4 months in hospital. At that time she weighed just 29 kgs. The care she received and the persistence of the staff resulted in her regaining a weight of 40 kgs. My late father used to visit on a daily basis until his own health issues forced him to visit every other day. The staff always made him very welcome. Throughout her time there all the staff have been excellent. Unfortunately, her health deteriorated recently to the point that they had to consider what to do. Mum wanted to stay there. This was supported by the staff and the palliative care nurse became involved. Over the next few days, they did their best to make mum as comfortable as possible cleaning and changing her as often as was necessary. Nothing was too much trouble for them to maintain mums dignity. I have witnessed for myself how hard the staff worked and how they communicated with the residents even those who had issues that prevented them responding."
Nigel D
carehome.co.uk rating: 4.67 out of 5
"On the whole, Dad has received excellent care during his 39 months at Broadway Halls. My only concern is that sometimes messages are not passed on at change over, e.g. recent example on March 26th, I had to take him to an appointment but he was not ready and had not finished his breakfast when I arrived to pick him up despite me providing at least 3 reminder notes."
Paul B
carehome.co.uk rating: 4.5 out of 5
"Overall excellent. Security a bit lax at times. Dead flowers always left unless visitors do the job."
Valerie C
carehome.co.uk rating: 4.17 out of 5
"My parents are both residents needing different levels of care. Both are on the nursing floor. They both say that they are very happy and feel well cared for. They seem to be treated with dignity and empathy. Staff are very willing to listen to concerns and act on them appropriately, one downside after meals residents are not checked to ensure food not left on their faces, only simple but makes a difference."
Margaret H
carehome.co.uk rating: 4.5 out of 5
"Broadway Halls is an excellent care home which offers a range of care packets to suit individual needs. The premises are fantastic, well furnished throughout. Each room has its own ensuite facilities and you are able to take personal items to enhance the residents environment. The staff are friendly, approachable and knowledgeable. Nothing is too much trouble. The care given to the residents is excellent and as a family we are kept informed on a regular basis about mum's well being. As a family we are very pleased with the care and support offered and couldn't wish for a better place for our mum."
Sue
carehome.co.uk rating: 5 out of 5
"The staff are well trained, the building is very good. The food is very good and the cleanliness of a high standard. The cost is very high!"
C S
carehome.co.uk rating: 4 out of 5
"Overall, very pleased with the care my mom receives. There are many activities and social events should she wish to participate and a real effort seems to be made to cater for everyone. The atmosphere in the home is bright and cheerful, never dreary and the staff are always friendly and helpful."
Kate H
carehome.co.uk rating: 4.17 out of 5
"Mom has stayed at Broadway Halls twice now, both times mom was well cared for, clean and fed well. Being blind and severely affected with arthritis, she has to be aided to move etc. It will be somewhere I will be leaving mom again. They also try to help me out in circumstances such as short stays if needed. They staff have built up quite a relationship with mom and remember all of her likes and dislikes from her last stay. I would recommend Broadway to anyone."
Avril W
carehome.co.uk rating: 4.33 out of 5
"Broadway Halls is bringing dementia care into the 21st Century... It is a refreshing change to see a home that is modern and well thought out, and somewhere that is fit for purpose, despite the disadvantage of having to put a loved one into care."
Tracey A
carehome.co.uk rating: 4.33 out of 5
"Excellent care. Mom loves it here. No problems with getting her booked in for respite when needed."
W J
carehome.co.uk rating: 5 out of 5
"My mother passed away aged 90 after a really fabulous 2 and a half year stay at Broadway Halls. Staff were very responsive to my mother's changing needs over that period. A friendly and busy environment which both my mother and I, as a visitor, really appreciated. Lovely facilities, hospitality, activities and food."
D T
carehome.co.uk rating: 5 out of 5
"Well appointed care home close to Dudley Town Centre and across the road from Priory ruins/park/gardens. Beautiful interior, well maintained, excellent care staff and a well-received activities diary that is varied and interesting. Menus are changed regularly and residents can ask for specific meals to be cooked to order. Rooms are light, airy and nicely decorated with en-suite shower rooms. In addition there are assisted bathrooms for those who prefer a more supported environment. There are 3 separate levels of care - residential, nursing and dementia and each floor has it's own dining room and lounge, therefore providing a more intimate dining experience. Families are also allowed to dine with residents for a reasonable charge. There is a nice outside area and the upper floors have balconies with seating areas so residents can enjoy the sunshine in nice weather. However, unfortunately the costs have risen dramatically during the time my father has been a resident. Over the 2 years he has been there, there has been an increase of 16.5% in his fees which are much higher than any rises he has had in personal pensions, income etc. so it is important to establish early on that yearly rises can be met by residents, as it would definitely be a place that most residents would not want to move on from once settled. I think it would be interesting to hear why such an increase each year is made especially as this is a home that has over 80 residents in total. The staff have been excellent in the care and support offered to my father and as a family, we have peace of mind that he is safe, secure and well cared for. They are quick to share information with us and the continuity of staffing allows my father to make strong relationships with his carers. I would highly recommend this home to those who can afford it as it is head and shoulders above others that we have seen in the area."
Sally F
carehome.co.uk rating: 4.67 out of 5
"On the whole, the experience was good. I just have a couple of minor issues that I would like to draw your attention as for £900/week, I would expect the bed clothes to be changed more than twice in four weeks, the second change only happened when we asked about it. The waste bin in the bathroom went days without being emptied. I know this because the shower gel bottle remained in the bin. This said, the rest of her stay was most comfortable and staff were very friendly and amenable and made her feel very welcome."
Andrea F
carehome.co.uk rating: 4.75 out of 5
"Excellent receptionist. Very personal service. Feels like a hotel. Much nicer than other care homes locally in my opinion. Very modern. Very supportive to my mother with a terminal condition."
G W
carehome.co.uk rating: 4.42 out of 5
"Excellent care and facilities. My mom loves it here. Staff very helpful and friendly and keep me informed of her progress. Varied activities and food menus are very good. Four-star hotel."
Sue H
carehome.co.uk rating: 5 out of 5
"Mum was being discharged from hospital and asked if she could stay somewhere for a couple of days until she was confident. One phone call and we were told a bed was available. We asked if mum could be assessed onsite. We were accommodated with this request. She was treated not just with respect but with love. It was the bridge she needed. Mum insists on hot tea. This was noted and hot tea was given. She also mentioned she likes butter not spread on toast. The next morning butter was on her toast. Its the little things that make residents feel safe and comfortable. We were very satisfied."
Janet F
carehome.co.uk rating: 4.67 out of 5
"Very clean and pleasant staff. Moving only due to location. Will miss everyone. Thanks for your help."
Derek H
carehome.co.uk rating: 5 out of 5
"As we used the home for respite we found it catered for all of my husband's needs. Providing excellent service."
Yvonne A
carehome.co.uk rating: 4.75 out of 5
"I have had two previous family members who have been cared for here and when my Nan could no longer live alone, this was the only place I knew she would be happy. The services and staff are exceptional. My Nan is a very sociable person and the activities and trips fulfil all of her social needs. I would not hesitate to recommend Broadway Halls to anyone."
D W
carehome.co.uk rating: 5 out of 5
"Broadway Halls is a beautiful peaceful residence. Very well furnished in a homely style, exceptionally clean and welcoming. Staff very keen to help and assist visitors. Their devotion and care to residents was outstanding. Initially my husband had 3 weeks respite but due to his continuing health needs it has become evident he needs 24/7 care. Broadway Halls is the choice of my husband and all the family as we know he will be happy and cared for."
Joan
carehome.co.uk rating: 5 out of 5
"My mom stayed here in August 2016 for three weeks whilst recovering from a major operation. She was very poorly but was looked after very well by the nursing staff. The only downside was the food which could have been better."
M T
carehome.co.uk rating: 3.92 out of 5
"My mom came in for respite for two weeks while I went on holiday. Mom loved it, it's nothing like a care home, it's like a hotel. The staff are very polite and friendly, nothing is too much trouble. Fabulous place."
Gillian W
carehome.co.uk rating: 5 out of 5
"1. Accommodation good, facilities appropriate for the elderly. 2. Activities are good. Frequent days out aids elderly social calendar. Helps with mental health and social wellbeing."
M R
carehome.co.uk rating: 4.83 out of 5
"Very good standard, friendly, clean. Food could be better at times."
T T
carehome.co.uk rating: 4.5 out of 5
"Mam has been twice to Broadway Halls and both times has been looked after very well. I appreciate the visiting times as I work all day and being allowed to call in at any time during the day was excellent. The staff are wonderful, I knew how difficult the residents can be as I have worked in a care home myself, but never did I see any annoyance from the staff towards anyone. I wish Mam could go to Broadway Halls on a permanent basis but it is very difficult due to the cost, Mam did enjoy it there even though she said different, every time we visited she was full of praise for everyone."
G H
carehome.co.uk rating: 4.92 out of 5
"Both of my grandparents were cared for at Broadway Halls and received outstanding levels of care, My wife's nan is now living here and very happy. It is a fantastic care home and that is a testament to the staff."
L W
carehome.co.uk rating: 5 out of 5
"Myself and my family are happy and very pleased with the service, the staff and the home in all aspects."
P G
carehome.co.uk rating: 5 out of 5
"The care is good and the staff are very helpful."
Don C
carehome.co.uk rating: 3.36 out of 5
"My mum was in respite for 12 weeks with vascular dementia. It was her first ever care home stay (she's 69) and they have been fantastic. Life long depression plagues my mom and she gets very angry and physical, but the staff have been amazing. They used distraction techniques with dignity and manage to engage with Mom to the point she was happy to see me leave after I visited! You can trust all the staff with your loved one, anytime."
Ryan C
carehome.co.uk rating: 4.5 out of 5
"The staff on floor one are really lovely. The care and support offered from them is excellent. Activities are varied and extremely good - all staff are friendly and welcoming."
E D
carehome.co.uk rating: 4.33 out of 5
"We are very pleased with Broadway Hall, dad is happy here and very well cared for. All the staff are wonderful and hard-working. There are several activities every week and always a great atmosphere."
J M
carehome.co.uk rating: 5 out of 5
"Prior to my mother being admitted, we visited the Broadway site deliberately without appointment to assess the facility. The friendliness and open approach experienced was very encouraging. Everyone we met, cleaning ladies, receptionists through to the Deputy Manager were positive and welcoming. The cleanliness and quality of furnishings is clearly evident. Entrusting an aged parent to someone else's care is quite daunting but all the staff, both then and since admission, have been a pleasure to deal with and all requests for assistance have been met positively."
Mark W
carehome.co.uk rating: 4.08 out of 5
"Staff are very welcoming and helpful. Homely feel - well equipped and lovely decoration in the room. The lounge and lunchroom are lovely, bright and inviting. I am very happy with the care and support Nan is receiving."
Lisa E
carehome.co.uk rating: 5 out of 5
"I visit my father-in-law usually twice a week and always find the staff to be very friendly and helpful. My father-in-law seems to be happy there and is as far as I know treated with the utmost respect."
H L
carehome.co.uk rating: 4.5 out of 5
"My mom was allocated a room at Broadway Halls following the closure of the nursing home she was in five weeks ago. Since the move, she is in a lovely spacious room and has received a high standard of care from a nursing team who appear to be very dedicated. At mealtimes, menus are on the tables, residents are given a choice, and the food is always homemade and freshly cooked. I feel my mom has been welcomed at Broadway Halls and settled in quickly. After a 28 days, her place has been made permanent and I'm more than happy!"
A B
carehome.co.uk rating: 5 out of 5
"The entertainment team make this home special - they are fabulous! The carers are dedicated to their task but, the turnover is high so as soon as we get used to someone, they leave. The food is of high quality and varied. The onsite hairdressing facility is good and convenient. Some sentimental items have gone missing from Mum's room, which is upsetting but, I prefer open door policy and freedom to roam."
Jackie S
carehome.co.uk rating: 3.92 out of 5
"Visiting once sometimes twice a month, to chat to my neighbours and to say hello to the residents. The staff are always very friendly and happy to help every time I pop in. Broadway Hall is a 5 star place for the elderly to stay, and very well looked after. I highly recommend it if need be for your parents to stay."
Antony T
carehome.co.uk rating: 5 out of 5
"Very good. No complaints at all."
Ruth F
carehome.co.uk rating: 4.92 out of 5
"This is a superb care home with friendly staff who care for their residents in such a warm and thoughtful way. Relatives are made to feel very welcome and there are always lots of activities and events going on. With the different level and type of care available here, it has been very helpful when needs change and can be dealt with within the same place. The location - a modern facility a short distance from the town centre with lovely large window views of Priory Park and castle and a sunny patio to enjoy too. Give it a visit."
K R
carehome.co.uk rating: 5 out of 5
"I visit Broadway Halls monthly to chat to my neighbours and other residents. The welcome desk and open management style is the best I've ever experienced. The residents chat avidly about their trips out to the park, local restaurants and musical events. The quality of life really matters to the team. As a working woman, I really appreciate being offered refreshments when I visit. Rushing around means I often don't get a chance to rest and this is put right when I visit Broadway Halls. In all my visits I have seen fresh flowers on display and not once have I smelt urine, which I think says it all."
Mariann T
carehome.co.uk rating: 5 out of 5
"One has to be patient: If so, one will see that all the staff have hearts of gold."
James
carehome.co.uk rating: 5 out of 5
"Very happy with the way Mother-in-law is looked after. The carers are all fantastic and treat everyone with professionalism and care. We have nothing but praise for Broadway Halls staff and would highly recommend it to anyone wishing to arrange for family members to stay here."
S N
carehome.co.uk rating: 5 out of 5
"My mom was in this care home for 20 days respite as she has not been well and I was going on holiday. The care and attention she got was amazing. She was so much better, a happier person, she joined in with all the activities. I would recommend Broadway Hall to anyone. Excellent in every way."
S R
carehome.co.uk rating: 5 out of 5
"I spent 10 days in Broadway Halls following surgery for kidney removal due to cancer. I simply cannot fault the treatment I received for the duration of my stay. The nursing care was excellent and the loving care received from all the staff was truly amazing. I was admitted straight from the hospital to the home following their consultation with the medical team so the level of nursing could be continued. My sincere thanks to all the staff for their kindness and help they gave me. I must also mention the excellent food. Finally, my family and friends were made so welcome. It was truly a lovely experience. Thank you all again. You were brilliant."
Christine E
carehome.co.uk rating: 5 out of 5
"Overall Mum receives excellent care at Broadway Halls. She is included in the activities which are varied. All of the staff are very kind and caring and she is treated with dignity. She has started to put weight on which is healthier for her as her weight was a concern when she came to Broadway Halls. Mum interacts well with the staff and they can always get a smile from her."
A S
carehome.co.uk rating: 4.5 out of 5
"Excellent facility with most dedicated staff. Clean and with a friendly service. Nothing is too much trouble."
Chris
carehome.co.uk rating: 4.92 out of 5
"I am very happy at Broadway Halls and glad I have settled in easily. I enjoy the activities and there is a good selection that varied daily/weekly. The home has a lovely atmosphere and feel included because of the resident meetings. The food is good and varied. Since being here I have never felt sad and have no regrets in moving here."
V D
carehome.co.uk rating: 4.33 out of 5
"The staff are excellent. The stimulation/entertainment is second to none and the entertainment manager is excellent."
Elaine B
carehome.co.uk rating: 4.42 out of 5
"I am happy here, it's nice, clean and comfortable. Staff are friendly and I am always able to go out when I want to and stop out as long as I want."
Mary M
carehome.co.uk rating: 3.75 out of 5
"My sister, myself and other relatives are always treated with the utmost courtesy - friendliness and consideration and at times dealing with difficult situations. Thank you."
A L
carehome.co.uk rating: 5 out of 5
"During her time here the care that she has needed has increased from residential to nursing. At each stage, the care has been exceptional."
G A
carehome.co.uk rating: 4.83 out of 5
"After searching various care homes over 2/3 months Broadway Halls Care Home came up trumps with regards to facilities, location and standards we would want for our mother. The care mother had received has been of a high standard to date (no cause to think this will reduce) and despite her reluctance to accept she needed help she has settled well into home life which will help the relatives feel less guilty though this feeling never goes away. She is safe, secure had independence bt care is always on hand to assist. Lovely crew of carers."
Tony L
carehome.co.uk rating: 4.42 out of 5
"As my relative has only been in care for short time and up to now, can only praise the care that she has received. It has made such a difference to her health and it has improved 100% as I wanted social interaction for her which was promised and glad to say that it is on offer. It has also made a difference to the family as we know she is being well cared for and happy. Thank you to Broadway Halls, what a difference you have made."
P B
carehome.co.uk rating: 4 out of 5
"Continue to care for my mum with respect and dignity. Being very sociable, she enjoys the large amount of entertainment provided and the constant company of the other residents and staff."
K E
carehome.co.uk rating: 4.67 out of 5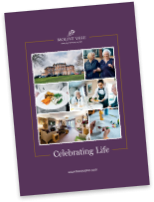 Read our brochure 'Providing great quality care and wellbeing' for more information on how we're here to help you and your loved one.
Read brochure
Food & Nutrition
Activities & Events
Care & Facilities
What happens now?
Are you ready to discuss your individual care requirements? Pick up the phone and talk to us, book a visit to our care home or come and take a look around our facilities.
Care enquiries
New care enquiry phone lines are open 8am - 8pm
01384 382272
All other calls
Our fees and contract
We want to be as transparent as possible about how we charge for the different services we provide as well as what's included in our contract. Please click the links below to find out more about our fees and contract.
View typical fees
View Our Contract
Useful downloads
Here to help you make the right decision about your care requirements.
48442