What our families say: Boroughbridge Manor Care Home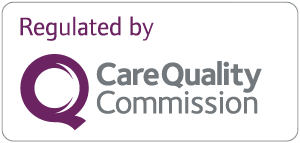 "My mum is very well cared for and is enjoying her stay at Boroughbridge Manor. They completely understand her care needs and I would like to thank them for the attention to detail that they provide. It is reassuring to know she is safe and cared for."
Lucy K
carehome.co.uk rating: 4.42 out of 5
"The care received is fantastic. Have no complaints whatsoever. All the staff are friendly and excellent with my brother, making his life there comfortable and very happy. They all certainly appear to make life easy for the family to stay in touch, and nothing is too much trouble for them. 10 out of 10 to all concerned. Thank you."
Demise T
carehome.co.uk rating: 4.92 out of 5
"The initial phone call, as with everything, was very welcoming. My mother had been a resident there roughly 2013-2015. Extremely lucky I have used it for every area because everything was faultless, and I was reassured every night about my husband, who was a respite client. He has offered to go back so I can rest. A brilliant stay."
L H
carehome.co.uk rating: 5 out of 5
"We use the bubble room and have to say it is excellent! Much easier to have a proper conversation."
D T
carehome.co.uk rating: 4.82 out of 5
"I have now visited the Manor three times and on these occasions, I have found one particular member of staff exceptional in her pleasant demeanour and application to her job. Your rules do not allow me to mention her name but I feel she is an attribute to the Manor. This has made my visits easier as I have not had any previous experience of dementia. Although I am not a relative I have been very close to the resident for over 25 years and probably have more personal knowledge than her family, who do not live locally but are caring and visit as often as possible."
Celia H
carehome.co.uk rating: 3.75 out of 5
"The Manor is extremely well run with lots of friendly helpful staff, especially whilst the pandemic has been going on, I have felt very safe with all government procedures being adhered to. I have felt very welcomed every time I have visited."
Linda K
carehome.co.uk rating: 4 out of 5
"This was the first time I had visited anyone in a care home so it is a bit soon to give a detailed recommendation. However, I found the staff extremely helpful and friendly. I felt comfortable discussing my friend's needs and my comments/suggestions appeared to be taken on board. The visiting suite was comfortable and well-appointed and I look forward to a return visit, hopefully as a designated visitor."
Celia B
carehome.co.uk rating: 3.33 out of 5
"My father was recently admitted to Boroughbridge Manor on the advice of his GP following a fall and a rapid deterioration in his cognitive ability. This was a new experience for the family. The care home manager and his team have been extremely kind and helpful both getting my father settled into the home at very short notice and answering any queries we had. I would highly recommend Boroughbridge Manor for care of our elderly family members."
Sandra T
carehome.co.uk rating: 4 out of 5
"My father was admitted as an emergency last weekend to Boroughbridge Manor. The staff have treated him with dignity, compassion and have helped the family to settle him into the manor. The manager and his team have done everything we have asked to help dad to settle in. I couldn't have asked for a more loving home for him to be in. Thanks to all."
Karen S
carehome.co.uk rating: 5 out of 5
"My father moved into Boroughbridge Manor during Covid-19 lockdown and whilst I have not seen the inside of the building, I have enjoyed socially distanced meetings in the garden and hope for many more visits to the new visiting suite. My father loves being outdoors and it is good to know that he can wander freely in the secure gardens. The staff are kind and caring. Nothing is too much trouble for them."
A O
carehome.co.uk rating: 4.83 out of 5
"I find all my dealings with the care home very good. We used the special room this week for a safe visit. It was excellent. All the staff are very pleasant and make you feel welcome."
K L
carehome.co.uk rating: 4 out of 5
"Boroughbridge Manor admitted my Brother-in-Law in difficult circumstances. Their procedures and staff were sensitive and caring throughout. Ever since the staff have continued to provide a level of care which can only be described as exemplary. Regular medical assessments and check ensure that any potential problems are identified early and dealt with. The comfort, happiness and welfare of their residents is always their priority."
T S
carehome.co.uk rating: 5 out of 5
"I booked a visit with mum in the Covid 19 safe suite. It was sunny when I arrived, warm and comfortable. The staff brought mum in to her side and we had 30 mins 'together' with a glass screen and intercom. I was pleased to see mum had received a haircut - long overdue but the visit was hard work due to mum's dementia. I feel the visit benefitted me more than mum. She was tidily dressed and clean and engaged with staff well."
D R
carehome.co.uk rating: 4.92 out of 5
"All staff at Boroughbridge Manor do a fantastic job at all times to support and care for Mum. Current visitor facilities are good in these exceptional times."
Mark A
carehome.co.uk rating: 5 out of 5
"Mum has been in residential care for a year and the care has been very good overall, the care staff have, throughout this challenging time, been friendly and approachable though at times perhaps a little understaffed and not able to spend as much time with Mum or the other residents as we would wish. As with all homes, there are always a few niggles; the odd lost piece of clothing but nothing out of the ordinary and the food is good and flexible to suit which is important. The admin staff are all great, can't praise them enough, as are the nursing and care staff. The home has been excellent in its dealing with COVID in our minds and experience, including creating a visitors' room that allows face to face communication in a COVID secure manner. The home staff have been diligent in supporting Mum in securing her needs with the local GP and ran an excellent programme of engagement in crafts etc pre-pandemic. So, all in all, we are very happy as is Mum."
Bryony C
carehome.co.uk rating: 4.58 out of 5
"I saw my sister in the garden for the first time in months on Tuesday and hope to see her again soon. It was great. Thank you for arranging it. The staff is very good and understanding."
Timpthy G
carehome.co.uk rating: 5 out of 5
"All the staff have worked extremely hard and looked after my mother for the past 2 years. Unfortunately, we lost her on the 11th of May but I can't express my and my families thanks enough for their care and compassion, it will be something I will always be grateful for that we found such a wonderful home for mum."
D M
carehome.co.uk rating: 4.92 out of 5
"I arrived at Boroughbridge and there was a little confusion about my booking. The Home Administrator couldn't have been more helpful - immediately sorted and my mum was brought into the garden and the administrator fetched her a blanket. One of the activity coordinators came over and chatted and gave my mum a hug (very genuine) as I know she can't at present hug her own mum. The home and staff have always been excellent to both my mum and us as a family."
J B
carehome.co.uk rating: 5 out of 5
"My mum has stayed in this care home for three years. The staff are fantastic, lovely nurses. I have no worry how my mum is cared for, she is happy and safe, and we could not wish for a better place for Mum to be. Thank you."
T L
carehome.co.uk rating: 5 out of 5
"Caring staff, friendly, approachable, good standards, clean, wholesome food, regular drinks, calm atmosphere, plenty of actives and parking limited spaces."
M J
carehome.co.uk rating: 5 out of 5
"I am very happy with the care and attention my mum has received since she came to the home in December 2019. Unfortunately, with lockdown, I have not seen her as much as I would like, but I am very pleased with the precautions taken to keep the residents safe."
M M
carehome.co.uk rating: 5 out of 5
"Overall, the home is very good. The staff are very friendly and approachable. I feel that there has been a lack of communication during covid19; short reports and photos could have been sent. However, you have kept everyone safe, thank you."
K W
carehome.co.uk rating: 4.33 out of 5
"My mother has been a resident at Boroughbridge Manor for five years now, I can't begin to explain how much respect and admiration I have for the staff there, my mother is stimulated and happy. I've seen my mum turn from an anxious and unhappy person when she was still in the family home into jolly, approachable and relaxed person who has a constant smile on her face, she participates in various activities and enjoys a well balanced diet, all whilst being secure and kept in good physical health. Myself and my family could not have offered my mother the stimulation and care she has experienced had she been at home with us. Thank you, thank you, thank you Boroughbridge Manor for everything you do for my mother the resident, for my father when he visits and for myself when I need clear explanation of what is going on. That goes to every single staff member, thank you."
Bryan W
carehome.co.uk rating: 4.92 out of 5
"The care is excellent, all the staff are kind, caring and polite, nothing is too much trouble. The facilities are good/clean and welcoming. Residents can feel very safe and secure. The decor is bright and welcoming."
N H
carehome.co.uk rating: 4.67 out of 5
"We visit my grandma every Wednesday. She continues to be very happy and very well looked after bt all the team at Boroughbridge Manor. The staff are very friendly and helpful nothing is ever too much trouble. The rooms and all communal areas are always well kept and very clean. The staff take Grandma out on outings which she enjoys (we see that from the photographs)."
Gemma B
carehome.co.uk rating: 5 out of 5
"The care being shown to our mother over the last two years has been excellent. We, as a family, have greatly appreciated all that has been done for her over the last month as her needs have escalated."
C J
carehome.co.uk rating: 4.42 out of 5
"It's a nice home. The staff are kind. I like living here."
Charlotte G
carehome.co.uk rating: 3.67 out of 5
"Amazing staff. Very pleased with everything."
Patricia W
carehome.co.uk rating: 5 out of 5
"When my brother reached the age of 65 he had to leave the home for disabled young people in which he had lived for 40 years. We had a long and depressing search to find a new home for him. Finding Boroughbridge Manor was a great relief. It was the first home we had looked at that had wide corridors and doors, suitable for my brothers electric wheel chair together with a well maintained and accessible garden. The manager at the time could not have been more helpful in settling my brother into his new home. A profile bed with ripple mattress was arranged and his sky television service set up. Boroughbridge Manor has now been my brother's home for two years. During this time the home has been extensively redecorated and the communal areas refurbished giving a bright and open feeling to the home. A new manager has recently been appointed and she could not have been more helpful in dealing with day to day issues relating to my brother's care. We remain very happy with the services provided by the home."
Brian
carehome.co.uk rating: 4.58 out of 5
"Since both parents have been residents we have been impressed by the care given, the amount of activities available and the level of individual preferences being taken into account. New initiatives are always being introduced."
Carol P
carehome.co.uk rating: 4.83 out of 5
"My husband has front lobe dementia (Picks disease) and has been very difficult to care for at home. With great reluctance, I put him into The Manor Boroughbridge. So far he has been good and although he wants to go home he seems happy. Staff are very caring and friendly."
Frances M
carehome.co.uk rating: 3.83 out of 5
"I am pleased with the care and support offered to my mum, the staff at Boroughbridge Manor treat my mother with dignity and sensitivity, the food is excellent and nutritious and her room is clean, fresh and tidy. Boroughbridge Manor has gone beyond my expectations and is providing a lifestyle of quality to my mum, a quality that myself and my family could not have offered if mum was at home."
Bryan W
carehome.co.uk rating: 4.67 out of 5
"The care and attention is very good and the rooms are good. It is a very well run home. I have only been here a short while, but the food is not as good as at first, shepherds pie and cottage pie seem to be too often and the teas are very hit and miss. Lacks variety and meat portions very sparse. My first stay in a home so very difficult to compare."
A L
carehome.co.uk rating: 4.25 out of 5
"My mother originally went to the Manor for three weeks of respite care and has now been there for seven weeks. I am very impressed by the staff who are very friendly and patient, with not only my mother but the rest of the residents. I am lucky as I live within walking distance so I visit most days and at different times, so I have met most of the staff. There are lots of activities for mum to enjoy and she has settled in well and is receiving wonderful care, she seems very happy and content."
Diane M
carehome.co.uk rating: 4.42 out of 5
"My wife lives at Boroughbridge Manor and my opinion is the whole place is clean, tidy and my wife is very well looked after. The home has a very friendly homely atmosphere. Many thanks to all staff for their help and the compassion they show towards my wife and everyone else who lives at the home. I would definitely recommend the home to other people."
Derrick H
carehome.co.uk rating: 4.75 out of 5
"I am delighted with the level of care at Boroughbridge Manor. The staff are kind and the management is first class. My brother and I are so pleased that our mother, who has complex care needs, is safe, cosy and cared for in this home. We are always welcome on the premises and very much feel as if it is one big family."
Mary-Jane H
carehome.co.uk rating: 5 out of 5
"My mum has been here for 7 months and is happy and settled here. The staff look after her extremely well and are always happy and welcoming. The activities and events are plentiful and enjoyed by all residents. I'm glad this was the care home we chose for mum and would highly recommend it to anyone."
Judi W
carehome.co.uk rating: 5 out of 5
"Had a couple of queries concerning charges for extras - all points were dealt with promptly and very professionally. The dealing I have had since mum was admitted has been above excellent."
D D
carehome.co.uk rating: 5 out of 5
"Generally good in all aspects. Could be better in entertainment for some of the residents. Can be boring with no action. Staff are helpful and pleasant. The security of rooms has been and is an unsolved problem, so things go missing, but are generally recovered by staff. More help could be given to getting people out into the garden area when we get suitable weather."
L P
carehome.co.uk rating: 3.82 out of 5
"Couldn't be happier with the care dad receives at the home. It's changed both dads and my life. Amazing. Thank you."
Fiona T
carehome.co.uk rating: 5 out of 5
"My wife has been resident at Boroughbridge Manor for around 8 months now and my son and I (husband) have visited her nearly every week. We have been very impressed to see how well she has been looked after from the beginning. The staff at all levels are so helpful to her, kind and understanding. We could not wish for any better treatment of her. She is improving by having a number of people to talk to and to join in some activities which are well encouraged. We have had lunch with my wife there and lately on Xmas day which was most enjoyable. Overall Boroughbridge Manor together with staff, is a rather impressive establishment."
C F
carehome.co.uk rating: 5 out of 5
"Mum's first three months in the care home. Very pleased with care and attention she receives at Boroughbridge Manor nursing home and involvement of all members in mum's stay."
Trevor W
carehome.co.uk rating: 4.67 out of 5
"Very clean. Well looked after. Very friendly staff. I feel happy leaving my mother to be looked after here."
Mandy C
carehome.co.uk rating: 4.5 out of 5
"Wasn't happy with the food at first but spoke to the manager and now I can't be happier."
K J
carehome.co.uk rating: 4.75 out of 5
"All the staff were very caring and helpful. They managed challenging situations well and always considered the resident's needs foremost. The home was always clean and well looked after."
C P
carehome.co.uk rating: 4.75 out of 5
"I have had a good experience with the staff at Boroughbridge Manor Care Home from my very first visit when I was looking for a suitable care home for my father. It stood head and shoulders above other homes we looked at. The staff are helpful, approachable, caring and cheery with the residents. The home is clean and homely and the food is good. I feel my father is well cared for and content. I would recommend this care home to other people."
Emma H
carehome.co.uk rating: 4 out of 5
"I have no other choice but to take my wife to Boroughbridge Manor Care Home because of the severity of her Alzheimer's condition. She would not respond to me feeding, washing and the necessary attentions that I was trying to apply to her. She lost 1 and a half stones in weight and the care home was the only answer. Since her admission to this care home she has gained 4 and a half pounds in 6 days. The staff are absolutely first class. She is cared for by extremely competent and caring staff. She now has showers daily and is given clean clothes every single day. This is an extremely well run care home."
A M
carehome.co.uk rating: 5 out of 5
"My Mother was assessed by the team who work at the care home at her home address, they acted quickly on the results of the review. My Mother was allocated a room very quickly and was taken in. The care home is clean and very well run, the staff are always very helpful, and the improvement in the well-being and outlook on life has improved with my Mother. My Mother is very settled in the home, the only issue we have is with the local authority and the funding of the care that my Mother needs. My Mother has Alzheimer's and Vascular Dementia so the Boroughbridge Manor is the correct care home for my Mother's needs."
Kevin H
carehome.co.uk rating: 5 out of 5
"This has to be one of the best care homes I have ever seen. My wife is very happy there as the staff really look after her."
Denis T
carehome.co.uk rating: 5 out of 5
"I find the care of my father is very good. I had to find care for dad on his discharge from hospital and found it very difficult to choose a local care home. The nurses and manager made this much easier to make this decision with their care and understanding I have been very happy with his care and the improvement in his condition since he has been in Boroughbridge Manor. They are all very happy to talk to me and help me with any concerns I may have."
B P
carehome.co.uk rating: 3.92 out of 5
"As soon as we arrived with mum for her respite care, we were greeted very warmly. This continued all through her stay. We were always offered a drink. The staff always smiled and addressed mum by her Christian name. Every effort was made to make mum's stay pleasant. She was encouraged to join the other residents for lunch etc but if it was not her wish then meals were served in her room. We could not fault the staff as they helped us with care issues for mum and their knowledge of care matters was very encouraging."
P L
carehome.co.uk rating: 4.73 out of 5
"My oldest and dearest friend has dementia. I've found this care home to be wonderful for her. Relaxed, clean, caring and secure. May I add I have no experience of care homes. But I hope they are all like this one."
Carol V
carehome.co.uk rating: 5 out of 5
"I am very pleased with the standards in the home and the care my mother gets in the home."
Margaret W
carehome.co.uk rating: 4.92 out of 5
"Caring, friendly staff. Patience for mums behaviour good care. Clean and not smelly. Clothing tends to get mixed up with other residents but is soon sorted when staff are asked."
Peter C
carehome.co.uk rating: 3.92 out of 5
"My sister in law is a patient and the care she gets from staff is perfect. Reception ladies are magnificent and the manager is always there to greet people. I cannot add much more to this as there is not enough space. The food is fantastic."
James T
carehome.co.uk rating: 5 out of 5
"My parents were both at another home before moving to Boroughbridge Manor to obtain the more specialised care that they had begun to need. The move was organised by the two homes, went very smoothly and they have settled well. I find visiting difficult as it breaks their routine and my father especially is reluctant to engage. The staff are all extremely helpful in trying ways to improve these visits. They are also very kind to me."
Rosie P
carehome.co.uk rating: 4.17 out of 5
"My mum has Frontal Lobe Dementia and when looking for a Care Home it was awful. As soon as I walked into Boroughbridge Manor though, straight away I knew this was the home for her. The manager came out to mum's home to assess her and was so nice and caring and professional during this hard time. It took mum a good few months to adjust to Boroughbridge Manor but the staff were absolutely brilliant! Now, mum has a great relationship with many of the carers there and it's so nice to see. Whenever there has been an issue with mum the home have always called me promptly and been very professional and caring. Mum has been there for over a year now and she went in at aged 57 and I couldn't be happier with her care. Thank you much to everyone who works there, including the cleaners and chefs and of course the carers. I could say so much more but there's not enough room. Thank you!"
Emma F
carehome.co.uk rating: 4.33 out of 5
"Warm, clean, lots of carers always ready to respond to service users' needs. Enjoyable, varied meals. Always tea and coffee on hand. Quiet, pleasant gardens to walk in. Lots of regular activities, service users are encouraged to join in. Always a smile and welcome from all the staff."
M J
carehome.co.uk rating: 5 out of 5
"I found Boroughbridge Manor whilst looking at care homes for my friend with double dementia. The home is superb, clean, modern, bright and airy with en-suite shower rooms. The staff have all been amazing especially during the initial settling in period. The transition went really well due to the care, compassion understand and friendliness of the staff. The events and activities laid on everyday help my friend to become a part of the home. No problem is too small to be dealt with immediately. I have nothing but praise for giving my friend the best quality of life she can attain."
Sue J
carehome.co.uk rating: 5 out of 5
"We have been very pleased with the care Mum has received. There have been a couple of occasions when it has seemed that Mum needed her face washing/teeth cleaning etc, but we realise she is not always compliant. It would be nice if staff occasionally checked what was on the TV in the television lounge asked residents if they were really happy with snooker or darts."
S H
carehome.co.uk rating: 4.5 out of 5
"Most impressive nurses, first class. It is exceptionally well run."
Barrie L
carehome.co.uk rating: 5 out of 5
"My mother was referred to the home by the hospital. I was not happy that she had been placed in a dementia ward, but that was the only bed available. Glad to say she improved a lot due to the staff's work. Now she has been moved I think in time she will improve even more."
Bruce B
carehome.co.uk rating: 4.5 out of 5
"My experience is that my mother is cared for as well as I could expect. I am happy she's in safe hands."
D B
carehome.co.uk rating: 4.25 out of 5
"The home is very clean, bright and cheerful, always a lovely welcome whenever I visit. Staff are very attentive, residents are looked after very well, nothing is a trouble to them, when visiting relatives they are always asked if they would like a drink or refreshment. Office staff are also very welcoming, nothing is too much trouble if you have a problem. The manager and assistant manager are very helpful too. All in all, a lovely, happy home with very caring staff and management."
Marie W
carehome.co.uk rating: 3.92 out of 5
"My mother needed to go into care as her medication stopped working and it was not possible to manage her at home. I was very worried as you hear so many stories of poor care in homes. I can honestly say my mum is receiving superb care. All the staff are so caring, the home is clean and the food is good quality and a good varied diet. My mum is struggling to be in care but the staff are wonderful. I know my mum is being well cared for 5*."
Esther S
carehome.co.uk rating: 4.67 out of 5
"The home and staff are always very welcoming and Mum is very happy which is very reassuring. I have peace of mind that mum is safe and cared for and most important she feels at home."
Carolyn B
carehome.co.uk rating: 4.5 out of 5
"The house is a welcoming, caring place which cares with dignity. The rooms are clean and well-furnished. There is a good communal space and a lovely garden."
Catherine A
carehome.co.uk rating: 4.09 out of 5
"My husband died on 2nd December 2016 in a hospice after leaving hospital. I was in another hospital at this time after having a fall at home. After the service on 14th December, I came here, Boroughbridge being where I have lived for forty years. I was grateful that I knew I had asked about the Manor. Everyone has been so kind and understanding."
Elizabeth S
carehome.co.uk rating: 4.27 out of 5
"My grandma is well looked after and is very happy at Boroughbridge Manor, as she has been for a few years now. The staff are very friendly and caring. They keep us up to date about my grandma's health and well-being."
Claire B
carehome.co.uk rating: 4.67 out of 5
"On the visit, good reception. Knew who and which room friend was in. Staff greeting on unit asking who I was visiting. Lounge area nice and tidy. Went down to the quiet lounge for private visiting time. Staff preparing for lunch. Dining area nice, table cloths. Setting welcoming. Friend happy with her room and company."
J N
carehome.co.uk rating: 4.58 out of 5

Read our brochure 'Life in our home. Providing care through coronavirus' for more information on how we're here to help you and your loved one.

Read brochure
Food & Nutrition
Activities & Events
Care & Facilities
What happens now?
Are you ready to discuss your individual care requirements? Pick up the phone and talk to us, book a visit to our care home or come and take a look around our facilities.
Care enquiries
New care enquiry phone lines are open 8am - 8pm
01423 582742
All other calls
Our fees and contract
We want to be as transparent as possible about how we charge for the different services we provide as well as what's included in our contract. Please click the links below to find out more about our fees and contract.
View typical fees
View Our Contract
Useful downloads
Here to help you make the right decision about your care requirements.