What our families say: Bluebell Park Care Home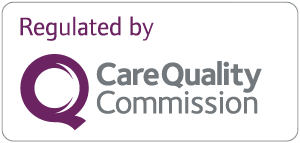 "Found the staff to be courteous and respectful at all times and particularly friendly with my mum, who has been there for 16-months. The care is excellent and the facilities very good. But it's the staff that really matter, and I have found them to be wonderful. Would definitely recommend."
Gill D
carehome.co.uk rating: 4.17 out of 5
"Our family cannot thank Bluebell Park especially the staff on Memory Lane for their care and attention to Mum during her 15 months with them. The manager and admin staff are just as caring and supportive. It was a really hard decision to put Mum into care but her dementia and terminal cancer diagnosis made it impossible for her to remain at home independently. On Memory Lane she was able to walk around safely and freely at any hour of the day!! When we took her out at any time she couldn't get back in fast enough and with barely a wave! Whenever I rang to see how she was the staff were always so pleasant and told me exactly how she was, I was never made to feel a nuisance. Similarly they rang me if ever they felt I needed to be aware of a change in her. Fortunately Mum was not properly ill for long before she passed but the staff were lovely with her especially at the end. They were so caring throughout her stay and Mum beamed whenever they came in the room which was lovely to see."
Angela G
carehome.co.uk rating: 4.58 out of 5
"The family were very happy and relieved at the care and attention that my mother received whilst residing at the home. The staff go out of their way to help not only my mum but all the resident living at the home, this made the decision about mum having to go into care so much easier and I could rest knowing she had full support and lots of friends in the last couple of years of her life. The family knew mum was very happy whilst with you."
P H
carehome.co.uk rating: 5 out of 5
"I cannot praise Bluebell Park highly enough. The care my father received has been excellent. Al the staff work incredibly hard. I feel I couldn't have put my father in a better care home."
A I
carehome.co.uk rating: 5 out of 5
"I feel so lucky to have found Bluebell Park - not only is it a beautiful home, it is full to the brim with kind, cheerful and approachable staff. I have 'phoned every day during the pandemic and not once have I been made to feel that I am being a nuisance. My husband suffers from complex mental and physical health issues and his wellbeing and best interests are monitored constantly. At the first sign of any problems, GP visits are arranged without hesitation - 4 times in a single week on one occasion. Initially, my husband appeared to be having repeated UTIs but the senior carer was not convinced that this was the case as the symptoms were fluctuating rather than constant. Daily, close observations revealed that the problem was actually medication-driven and, when the offending drug was withdrawn, my husband's peace of mind returned. I cannot thank the staff enough for their dogged determination to help him. Please don't hesitate to give Bluebell Park a try - you certainly won't regret it!"
J T
carehome.co.uk rating: 5 out of 5
"The home always treated my dad with respect even through difficult times. I was always contacted via telephone to let me know how he was doing and also allowed to sit by his bedside when his life was coming to an end. On visits we were able to sit in the garden area or, eventually, use the pod. He always seemed happy and enjoyed signing and dancing with the care staff."
Susan L
carehome.co.uk rating: 4 out of 5
"I cannot thank the staff at Bluebell enough for their care and support. Having to place a loved one in a nursing home is a difficult decision but with their knowledge care and support the whole process was made much easier. Mum was there for almost 2 years and I don't know what we would have done without them. All of the staff are fantastic and do an amazing job."
J C
carehome.co.uk rating: 4.92 out of 5
"My father had dementia and was a resident at Bluebell Park for 5 years before he passed. Even when he became bedridden he had no bed sores. I was very touched when he came back from the hospital for end of life care and the staff decided to return him to his old room instead of moving him upstairs. They wanted him to be in familiar surroundings. All the staff were friendly and helpful. I was kept up to date with changes."
M G
carehome.co.uk rating: 4.33 out of 5
"My mother was a resident at Bluebell Park until she sadly passed away recently. Mum was initially assessed in hospital by a wonderful senior carer who immediately formed a connection, this made the transition into permanent care much easier for her and the family. Mum was initially mainly self-caring but she deteriorated rapidly over the past few months due to medical conditions and frailty. The care and compassion shown by all the staff was second to none, nothing was too much trouble for them. Although we were unable to visit due to COVID we were able to ring every day, speak to mum when she was able to and get an update on her health from the well informed and kind staff on duty. We as a family cannot thank you enough for everything you did for mum and us in spite of the difficult circumstances, and we will never forget how you helped us through this. The home is very well led by the manager and supported by an excellent administrator. Thank you."
Judy H
carehome.co.uk rating: 5 out of 5
"Expensive so cannot give more than satisfactory for value for money. Care of Mum excellent and a special mention for the nurses that care for her."
Karen B
carehome.co.uk rating: 3.92 out of 5
"At the outset of CV19 my mother was transferred to Bluebell Park from hospital, we didn't choose you but we really landed lucky. In a very difficult time, you made everything as good as we could ever have hoped for. Mum developed severe anxiety, which coupled with her Dementia must have made it hard for all of you, but we never had a moan from anyone, only positive updates right to the end, which thankfully came quickly for Mum. We were not allowed to visit but couldn't have felt more involved and are so grateful for the love and support given to mum and us from everyone we had contact with. You are all amazing."
David G
carehome.co.uk rating: 4.58 out of 5
"I would like to say a very big thank you to all the staff at Bluebell for making my parents 63rd Wedding Anniversary such a memorable occasion. The home gave them a gift each of a framed photo. They ensured they had a special celebration lunch with the table set beautifully with Roses, Confetti and Fizz. The Kitchen provided a beautiful celebration cake for them to enjoy with the other residents. Lots of photos were taken and shared which we will treasure always. The staff made such a fuss of them all day. We would like to thank everyone for their excellent ongoing care."
Lynne B
carehome.co.uk rating: 4.92 out of 5
"My husband was a resident in Bluebell Park for the final 15 months of his life. The care, love and support he received from all the staff was superb. He and us, as a family, were treated with great respect and the nursing staff and carers went the extra mile to give comfort and dignity. The overall standard of the food and presentation was excellent."
Jean B
carehome.co.uk rating: 4.45 out of 5
"Brilliant, caring and thoughtful. The staff handled mum superbly and made her last 19 months as good as it possibly could be - Thank you."
Peter M
carehome.co.uk rating: 5 out of 5
"We moved my mum who was bed bound and couldn't breathe on her own from another care home as she was not getting the care she needed there. Within a few months of being at Barchester Bluebell Park, her health has come on so much. The place is always spotless and I'm always greeted by very kind helpful staff. The care and kindness my mum receives from all the staff is amazing and mum is able to go out now due to the care and determination of the nurses. Within a few months, the nurses had my mum out of bed, in a wheelchair and was able to travel places. She is so much happier since she been at Barchester Bluebell Park. I'm so grateful to all the staff for the care and kindness you give my mum. I would definitely recommend Barchester Bluebell Park as the best care home. All the staff should be really proud of themselves as they are all real heroes to me."
Ashley S
carehome.co.uk rating: 5 out of 5
"I can't say enough about Barchester Bluebell Park, my partner has been taken care of by kind and very very caring helpful staff. I would like to thank all them all for being so wonderful in helping my partner."
George S
carehome.co.uk rating: 5 out of 5
"I can not praise Bluebell Park enough. My sister went into this home on an end of life care plan. She was bedbound and on oxygen 24 hours a day. Within 3 months the staff at this home gave my sister her life back. Within 3 months she was able to take herself to the bathroom and shower independently, her oxygen had been reduced enough to allow her to visit her family for a couple of hours. She gained 2 stone in 3 months. The staff here all go above and beyond. From carers, housekeepers, nursing staff kitchen staff. They never walk past my sister's room without popping their head in and having a joke with her. Deputy manager is absolutely exceptional in his compassion and his determination to do the very best for his residents. It gives me great comfort and allows me to relax a little knowing my sister is so well looked after. I would not hesitate to recommend this care home to anyone."
Bet Mc
carehome.co.uk rating: 4.5 out of 5
"My husband received amazing care and kindness during the 32 months he spent in the care home. All the staff from the cleaners to the qualified nurses were truly amazing. They showed dedication, professionalism and care in their untiring endeavours to keep him supported, comfortable and as happy as possible."
S K
carehome.co.uk rating: 4.42 out of 5
"Mum has been at Bluebell Park since May 2017. She has quite advanced Alzheimers and is on the Memory Lane floor. It was a huge decision and I looked at lots of different homes until I walked into Bluebell Park. It is a modern spacious home perfect for Mum, all of the staff are fantastic and they look after Mum really well. The food is great and there's a wonderfully kept garden to the rear with a fish pond and seating. The rooms are like hotel rooms and the cleaning and laundry service is also great. Senior nurses and management are very friendly and approachable and any issues they are in touch straight away. There are daily activities staff and also frequent shows i.e. singers puppet shows bingo etc. Overall very pleased; from day 1 the staff have made a difficult situation much more tolerable."
Mick
carehome.co.uk rating: 4.92 out of 5
"My partner has been in Bluebell Park since the 31st January 2018. Even though her dementia has got worse. I can see that she's being looked after at the highest level. I go every day to be with my partner and that's helped me to live with the problem and I think my partner senses that as well."
Gordon Edward C
carehome.co.uk rating: 5 out of 5
"We are so grateful, as a family, to the the stàff of Bluebell Park for the truly exceptional care and kindness shown to my husband during the last months of his life, preserving his dignity throughout and as much independence for him as possible, as well as striving to provide a stimulating and respectful environment befitting a man of his intellectual and professional background."
Kathryn G
carehome.co.uk rating: 4.92 out of 5
"Staff are well meaning and some are caring but memory lane is frequently understaffed given the numbers of high dependency residents, so corners are cut which has an impact on the residents. Management is poor, paperwork is lacking and often mislaid. Nice bathrooms, seldom used. Nice layout with 'home-sized' social areas. Laundry service has been excellent in terms of returning the right clothes to my relative's room and property generally is returned, surprisingly given Memory Lane serves people with dementia."
P K
carehome.co.uk rating: 2.83 out of 5
"Very happy. All staff are extremely friendly and supply an excellent standard of care. Nothing is too much trouble and them for them. They are very helpful."
Heather M
carehome.co.uk rating: 4.75 out of 5
"Mum has been a resident for 6 months, having been admitted on fast track/end of life care. All her needs have been met in an excellent manner, her overall condition has improved due to the high standard of care she has received whilst being here. Staff are all friendly and very helpful and there always seems to be a good level of staff to residents ensuring good care."
Andrew A
carehome.co.uk rating: 4.92 out of 5
"My mother was placed at Bluebell Park after my father broke a hip and required hospitalisation. She is currently on Memory Lane the dementia floor. My father is on the residential floor and is currently bedridden requiring a hoist to move him. Nothing has been too much trouble for the staff at this home. They are cheerful, caring, well trained and treat all persons with dignity. They have also been very caring towards me in a time of great stress."
J S
carehome.co.uk rating: 5 out of 5
"My father and mother-in-law have been staying at the Bluebell Park since February, one on the resident floor and one on Memory Lane. The care they have received is second to none. The staff are friendly, attentive, responsive to requests and very helpful. Nothing we have asked for has been too much trouble. The nurses have identified infections with both parents and taken action to resolve the problems. We have been impressed how all the staff from the manager through to the cleaning staff take the time to visit with my father-in-law who is bedridden. My parents-in-law love Bluebell Park and the staff. We are lucky to have found it."
K S
carehome.co.uk rating: 5 out of 5
"My mother has been a resident on Memory Lane since September 2012. I have nothing but praise for the home and in particular the Memory Lane Unit. Although staff are sometimes pushed to their limits, I have found there is a genuine level of care. I can only speak from what I have experienced and Bluebell Park's facility is excellent."
W R
carehome.co.uk rating: 4.67 out of 5
"Dad was moved to Bluebell Park to free up a hospital bed, this was not our choice. But they say things happen for a reason. My dad has a beautiful home with around the clock care by staff that understand his needs, care for him and respect him. After a tough few years, he is now having the five-star life he truly deserves. Thank you to all staff at Bluebells."
Dawn S
carehome.co.uk rating: 4.42 out of 5
"Over the last 12 months, both Mum and Dad have been part of Bluebell Park family. Indeed both have passed away here. The overall level of care and compassion they both received, for very different conditions was wonderful. Additionally, the family were warmly welcomed at all times and advised by the staff of latest updates in condition. We felt that our Mum and Dad were continually treated as individuals throughout their stay and the care of the staff in their work was always visible to us. They made a difficult situation bearable."
D G
carehome.co.uk rating: 4.17 out of 5
"My mother arrived at Bluebell after a fall at home and a spell in hospital. She has dementia and for the past two years has spent her days sitting at home, often sleeping, depression set in. Since arriving here she has taken a new lease of life. She socialises, walks around smiles and laughs again and is generally brighter than she's been for years! All thanks to the wonderful caring staff and a comfortable and bright environment. "I can't fault it" she says!"
Diane C
carehome.co.uk rating: 4.92 out of 5
"Very good. Excellent, came for a weeks respite."
Celia P
carehome.co.uk rating: 4.75 out of 5
"After the recent passing of my father, I feel I have to write to thank the team at Bluebell Park for their compassion and kindness shown to my father, me and our family. Although we are so sad at our loss we shall never forget the care they gave."
P E
carehome.co.uk rating: 4.83 out of 5
"The care workers were particularly good and caring. My only comment about the rooms would be that the bathrooms are small and not usable by wheelchair, although there are good sized common bathrooms available. The cutlery was not always clean because the dishwashers couldn't cope with the amount."
Ron B
carehome.co.uk rating: 4.33 out of 5
"Staff very welcoming and pleasant helpful and kind with residents. Activities arranged and residents encouraged to take part. Felt dining room could have been cleared after meals of debris. Mum only there 9 weeks so hard to give full review in short visit."
J C
carehome.co.uk rating: 3.92 out of 5
"I came here temporary for one week as a winter bed from the hospital. Bluebell Park was better than most Hotels I have stayed at."
Alan B
carehome.co.uk rating: 5 out of 5
"The welcome given by several members of staff was obvious I would be able to settle, especially the staff who greeted me with beaming smiles. My two weeks at Bluebell Park for respite care was money well spent and was encouraged to join in with all the activities. The staff were excellent and to be told they would miss me brought tears to my eyes."
Janet G
carehome.co.uk rating: 3.83 out of 5
"During my visit to volunteer at Bluebell I was very impressed by the standard of cleanliness, care and interaction between staff and residents. The atmosphere was bright and relaxed and became a social event with management instigating a sing-a-lone. So many smiling faces of both staff and residents."
Emily M
carehome.co.uk rating: 5 out of 5
"We would like to thank the staff for their care and attention in looking after our brother in his final months."
Alan R
carehome.co.uk rating: 4.83 out of 5
"Although my friend was only in the home for two weeks before he died he was looked after very well indeed. The staff are very efficient but also very kind. He was made very comfortable. The staff were upset at his passing."
Clive B
carehome.co.uk rating: 4.5 out of 5
"This is a friendly and welcoming home. All the staff greet you with a smile, and the care they all give to our mother is first class."
Mary A-W
carehome.co.uk rating: 4.67 out of 5
"I found the Bluebell Park Care Home very warm and caring. The staff are very kind and considerate. I have enjoyed some very good entertainment during my afternoon visits. The valentines day was excellent especially the accordion player also the red rose we all received not to mention the strawberries. Home from home what more can I say."
Theresa S
carehome.co.uk rating: 5 out of 5
"My husband moved in initially for respite care but he is now a permanent resident. From the moment he arrived the following transfer from hospital he has been treated with care and dignity. All the staff know their patients well and are very patient, caring. The ongoing medical and nursing care is being carried out efficiently. What has been a difficult decision to place him in care as I can no longer provide safely at home. I am relieved that he is receiving excellent care in a safe environment."
Kathryn G
carehome.co.uk rating: 5 out of 5
"Bluebell Park is a modern, clean and welcoming care home. The staff are always helpful and always appear to take great care and attention of all residents needs. Rooms are always clean and tidy. Residents have plenty of activities to keep them busy if required. Visitors are welcome anytime and the staff are always chatty and helpful. Food looks good quality and is plentiful. I would not hesitate in recommending Bluebell Park."
Neil P
carehome.co.uk rating: 4.83 out of 5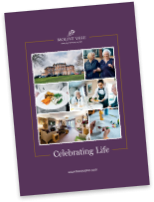 Read our brochure 'Providing great quality care and wellbeing' for more information on how we're here to help you and your loved one.
Read brochure
Food & Nutrition
Activities & Events
Care & Facilities
What happens now?
Are you ready to discuss your individual care requirements? Pick up the phone and talk to us, book a visit to our care home or come and take a look around our facilities.
Care enquiries
New care enquiry phone lines are open 8am - 8pm
01332 425 696
All other calls
Our fees and contract
We want to be as transparent as possible about how we charge for the different services we provide as well as what's included in our contract. Please click the links below to find out more about our fees and contract.
View typical fees
View Our Contract
Useful downloads
Here to help you make the right decision about your care requirements.
26