What our families say: Begbrook House Care Home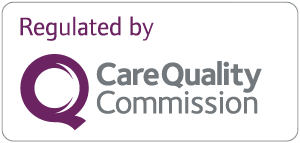 "Kind caring staff and always helpful. Mum's needs are always listened to. The home is always clean and tidy."
A H
carehome.co.uk rating: 4.5 out of 5
"Mum moved into Begbrook six years ago requiring nursing care. She quickly settled in and with support maintained an independent life, building friendly and good relations with the staff. Whenever I visited mum, I found her happy and content and always sharing a joke or having a laugh with her carers. It was comforting for my sister and I particularly in the final weeks of her life, to experience firsthand the support, compassion and professionalism of all staff at Begbrook."
S C
carehome.co.uk rating: 3.92 out of 5
"Mum was at Begbrook for six ears. In the beginning, she was quite independent. She was happy here and got on well with all the staff. In return, the staff got on well with her, becoming an extended family for mum. In the last weeks, the care mum received was excellent and at the end, the carers were very attentive for which I cannot thank them enough. I am happy in the knowledge that Begbrook was the right home for mum, allowing me quality time with her."
V W
carehome.co.uk rating: 4.25 out of 5
"Mum has been in the home now for nearly four years and once again it was time for her birthday celebration. With COVID constantly in the background, we were worried that some of the family may not be able to celebrate it with her but luckily the rule of five came in. After discussing the possible arrangement with the manager, it was left in her capable hands to bring it together. When we arrived on the day and had each gone through the LFT tests, we were given PPE and taken through to one of the lounges, where decorations had been put up and high tea had been brought in, which was home-made by the chefs and what a cake! All the available staff then came in and sang happy birthday with us and Mum blew the candles out. What a great afternoon we had on her 95th birthday. This is really a home from home for Mum and we thank all the staff for all they do."
P C
carehome.co.uk rating: 4.75 out of 5
"The management team were amazing in assessing my dear friend and neighbour on admission to Begbrook and went over and above in their care and duty including coming out to her home to take necessary covid tests which would only normally be carried out on site."
Helen T
carehome.co.uk rating: 5 out of 5
"Mum has been here 8 months. Staff are kind and respectful. Nice location and visiting is easily arranged."
B R
carehome.co.uk rating: 4.42 out of 5
"I would suggest that funeral plans of those in the home are discussed with the family sooner. It is worth initiating the conversation as the individual arrives. It's a hard conversation to have, but best done sooner rather than later."
A G
carehome.co.uk rating: 4.75 out of 5
"The administrative staff were very helpful, very considerate and I know that they and their staff were individually loved by the family friend resident. At Begbrook; staff were professional. I don't know what activities were involved and value for money I was not involved."
P S
carehome.co.uk rating: 4.33 out of 5
"Staff were very caring towards my mother although at times she would have to wait longer than desired for eg food and getting up and dressed in the morning. We did notice an improvement after Barchester took over running the home. Staff did an excellent job caring for my mother in the final two months before her death."
J G
carehome.co.uk rating: 4 out of 5
"My mother has been in this care home for four years. Recently it has been taken over by a new care provider and new management. The manager and her staff are very friendly and very professional as can be shown by having no COVID-19 cases in the home to date. There has been a significant improvement in cleanliness and staff morale since the new care provider took over which has resulted in improved care for the residents. The building has been looking very tired for a long time now, but the home is gradually going through a makeover and improvements to the fire safety have already been implemented. The quality of a home always depends on the quality of its staff and Begbrook House has some very good and caring staff. My mother is very well looked after there which also makes my life easier."
Patrick B
carehome.co.uk rating: 3.92 out of 5
"The home is superb. Manager is excellent."
Dennis C
carehome.co.uk rating: 5 out of 5
"I was told many years ago 'don't choose a care home by the thickness of the carpet pile or the quality of the drapes'. Far more important is the quality of the food the friendliness of the staff and the amount of say you have in what you do each day. When I was looking for a home for my friend of 60 yrs with mild dementia, I found all this at Begbrook House. Being able to share lunch with her in the dining room at Christmas (for a donation of my choosing to the friends fund) was an added bonus. The meal was restaurant quality as was the service. My friend died in March (not Covid-19 related) and her care at the end was exemplary."
Suzan
carehome.co.uk rating: 4.67 out of 5
"I have been very impressed with the continued standard of care and ongoing information despite the difficulties of Covid-19 lockdown. Across the whole care team I have found consistent optimism, helpfulness and genuine commitment to looking after their residents. My aunt is physically frail but mentally alert and aware, she appreciates that her daily routine remains largely unaltered and that we are supported in keeping in touch as is best and easiest for her, as do I."
Niki C
carehome.co.uk rating: 4.08 out of 5
"My dad has been a resident in Begbrook House for the last 7 months and I am very happy with the care he has received. All the staff have been extremely kind and caring towards him and taken great care to look after him in a dignified manner. All members of the team, from cleaners, cooks and carers have made it a home not just a place to live in. Dad and myself have been cared for and always made to feel important and loved in the Begbrook family of staff and other residents. From day one, arriving at Begbrook it has been a really positive experience and I would strongly recommend them as a preferred choice of nursing home to anyone who is looking."
Kay B
carehome.co.uk rating: 4.08 out of 5
"Mum has been a resident of Begbrook House Care Home for around 8 months now and I've never seen her happier. The care is exceptional and every single member of staff is very welcoming and pleasant to talk to and however busy they are they always take the time to smile and ask you how you are. Mum settled in from day 1 and has made new friends aswell as gaining confidence with many laughs along the way....which in my book is more rewarding than you will ever know. I thank you from the bottom of my heart to every single member of staff you make Begbrook House Care Home - what it is today is a second home for my mum where she wants to spend the rest of her life...."
Julie F
carehome.co.uk rating: 4.92 out of 5
"Understaffed, very pongy due to no air conditioning or air movement in building and constant change of management. We moved our dad to another more modern care home in Bristol. Only reason I have given 2 and not 1 star is that a few nurses were really helpful and gave him a lot of support and bought a few pairs of socks in when dads socks went missing (a huge sock drawer vanished within a few weeks) - I think she has been given a huge task to turn the facility around. Ants in the room, no technology to detect if a resident falls. (I found him on his back in his room he had been there for a while with head up against the door frame in a very compromising position). Also, toenails not being clipped enough - seemed to be a lack of urgency with chiropodist appointments the nails were terribly long. Poor value for money, check out another home as a comparison, it's more expensive but if you can prove 2 years of funding go for the upgrade."
Andrew S
carehome.co.uk rating: 1.83 out of 5
"This review is being made after my father passed away. He was in Begbrook House for five years and was extremely happy there. He was a very independent man, and never felt restricted by the structure of living in a nursing home. The staff were always friendly, helpful and accommodating. He always felt safe. I was also made very welcome, and nothing was ever too much trouble for the staff. The home is in a very quiet and peaceful situation, with an abundance of wildlife to see. We have only given a good rating because nowhere is "perfect", we feel that there should be "Very Good" between "Good" and "Excellent"."
Mary H
carehome.co.uk rating: 4 out of 5
"The lady in charge of activities is rude and pushy. So pushy its puts me off visiting my best friend. She asked me to visit other people in the home to show them what I can do. I go to visit a friend not everyone else, I feel that she is making me not visit my friend . The other staff are great, she was there making tea and left the trolley to dash out for her bus. I made the tea for the residents in the end. She shouldn't start something and leave to catch her bus to Bath."
Margaret B
carehome.co.uk rating: 4.42 out of 5
"Very friendly staff who show great care to the residents of the home. Mum feels that since moving into Begbrook that she is at home with a new, bigger family."
Andy B
carehome.co.uk rating: 4.92 out of 5
""Care" and "Home" describes Begbrook House Care Home exactly. It is warm, friendly and comfortable and because it is situated overlooking the river Frome at Snuff Mills it Is lovely area and very quiet with plenty of wildlife to add interest. All the staff, whether they are cleaners, maintenance, cooks, carers, housekeepers, nurses, administration, are wonderful and have an excellent rapport with all the residents and their families. Nothing is too much trouble. The food is excellent; we ate there often and couldn't fault it. There always seems to be something interesting going on every day for the residents and they are gently encouraged to join in. The rooms are very comfortable and roomy with french windows and a small seating area outside with small flower beds that the residents can use if they wish. Unfortunately, my mother was only at Begbrook for a short time but she felt happy and secure and was very well cared for there."
Sheila
carehome.co.uk rating: 4.67 out of 5
"Whenever I visit my mother, the staff are always very friendly and welcoming, mum is always treated with care and kindness. The standard of cleanliness is of a very high standard, the food could slightly improve at times but on the whole, I am very pleased with mums' care."
S W
carehome.co.uk rating: 4.75 out of 5
"Always found staff most helpful and kind."
Maurice J
carehome.co.uk rating: 5 out of 5
"Sometimes you know instinctively that something is exactly right. This was the feeling when we visited Begbrook House. It was cosy with a comfortable sense of being at home, rather than in a home. Although Mum only had 5 days here, the level of care and support the staff were able to give her certainly helped her end her days peacefully. The support that they gave us was invaluable, nothing was too much trouble. Definitely a home to be recommended. Thanks to you all."
Jennifer B
carehome.co.uk rating: 4.75 out of 5
"The staff are very friendly and helpful. The home is pleasant and clean and welcoming. There is a calm atmosphere when I visit. The food is good and if there is an option that mum doesn't like, she can request an alternative and it is cooked for her. This month mum was unwell and she was treated well and seen by the doctor. She is now much better. The home kept me informed of her treatment by phone and personally all the time. I am very happy for mum to be at the home and she is happy too."
Valerie W
carehome.co.uk rating: 4.42 out of 5
"With mum now having been at the home for nearly two years, we, the family, have had the opportunity to have a good understanding of it. During the period, we have seen many changes of staff, with only a handful of the original ones still there but, throughout these interchanges, the continuity of care has been maintained and the excellent staff have been there for mum and the other residents. The atmosphere in Begbrook is homely and warm, plus, with it being on one level, it is a big benefit to those with mobility challenges. With the latest management now in place, there are many things being proposed to improve the home and work has already started on the refurbishment of the bedrooms. Activities at the moment are minimal due to a replacement coordinator proving difficult to recruit and hence the average score. For mum, Begbrook has been the right choice and we thank the management and staff, on her behalf, for everything they do for her and us."
Paul C
carehome.co.uk rating: 4.67 out of 5
"When my eldest sister and myself were looking for a care home for our 94 year old mother, we couldn't have found a better one. They helped organise the move, staff not only gave our mum great love and care, they also looked after us when mum passed away. The staff have to be the most caring I have ever known. I've worked in care homes for many years and this one is the very best, The food is as good as a top rate hotel if not better. Many thanks to Begbrook."
Valerie C
carehome.co.uk rating: 5 out of 5
"The staff were very welcoming, caring and friendly during my mothers 1-week respite care. We hope to repeat this experience later this year."
P P
carehome.co.uk rating: 4.92 out of 5
"The home is kept very clean and tidy. Excellent medical staff very friendly and professional. Carers are generally very good but I believe, although probably at the legal level per capita, should be increased in number to achieve two carers per wing. This would enable carers to spend more time with each person in care and therefore improving the standard of care/time with each resident. Lovely quiet and well-kept gardens. Generally very happy with this home."
Patrick B
carehome.co.uk rating: 4.17 out of 5
"Our father was only there for 4 weeks but he was very happy there and treated with the utmost dignity. All the staff were helpful and friendly and did whatever they could to make him comfortable. The rooms need a bit of updating but we understand that is all in hand, but the residents comfort in change is also being considered. Thank you to all at Begbrook."
Susan P
carehome.co.uk rating: 5 out of 5
"Good food. Good team activities organised events etc. Cocktail party Xmas events etc."
Sarah B
carehome.co.uk rating: 4.08 out of 5
"I was slightly concerned about how my elderly father would cope moving into a care home after caring for himself until he became ill at 94. However, the care he is receiving is first class. All the staff are friendly and welcoming we couldn't ask for more. The care and attention he receives have put all of our minds at ease."
S M
carehome.co.uk rating: 5 out of 5
"Great atmosphere with friendly staff and a good selection of freshly cooked meals."
Spencer B
carehome.co.uk rating: 4 out of 5
"If this home remains open it will be a miracle. Hardly any staff, cleaner there occasionally. No cook to speak of. One person in the laundry. I visit my friend and have to tidy clothes etc, shower gel, soap etc. I tell them where there is spare, but staff not there long enough as from an agency. There are only about three reliable staff. If enough wages were paid there would be staff. They could earn more in a supermarket. You have to be dedicated for this job but still need a decent wage."
Christine C
carehome.co.uk rating: 2.64 out of 5
"My 94-year-old mother had a fall at home, cracking her pelvis, she needed nursing care. From the moment we approached the manager, the response was incredibly warm and empathetic. The love and care given to my mum was outstanding, the level of respect for her choices was wonderful. Despite the decline in mum's health, my mum was very happy for the short time. The professionalism of every member of staff could not have been better, what a truly lovely place for my mother to end her days. My thanks and love to all the staff, long may Begbrook continue and grow."
Xandra M
carehome.co.uk rating: 5 out of 5
"My mum was a resident for only a short time but the staff were so friendly and supportive throughout her stay that I wanted to keep in touch. I visited one of their activity days and was so impressed to see that the staff were still as amazing as before and the residents were happy and fully included in the day. The care and gentleness shown to each and every one of them is a comfort to see. People only get to hear about the bad or struggling care homes but this one is superb and should be highlighted as such. Well done to everyone at Begbrook House Care Home. This is a home, I would encourage any family having to make the difficult decision to put a loved family member into a care home, to visit. You won't be disappointed."
Jackie H
carehome.co.uk rating: 5 out of 5
"I have only visited a few times and have found the staff very friendly and sociable. The resident I visit hasn't wanted to access the facilities or activities so I couldn't rate these."
Anna H
carehome.co.uk rating: 4.1 out of 5
"From the first day of visiting the home, we found everything very satisfactory and to our liking. Our family and friends continue to think this way and speak very highly of the staff in caring and day to day duties. My husband is as happy as he can be after having a severe stroke."
Marianne G
carehome.co.uk rating: 4.33 out of 5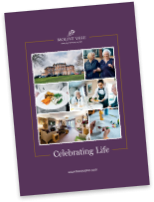 Read our brochure 'Providing great quality care and wellbeing' for more information on how we're here to help you and your loved one.
Read brochure
Food & Nutrition
Activities & Events
Care & Facilities
What happens now?
Are you ready to discuss your individual care requirements? Pick up the phone and talk to us, book a visit to our care home or come and take a look around our facilities.
Care enquiries
New care enquiry phone lines are open 8am - 8pm
01173219874
All other calls
Our fees and contract
We want to be as transparent as possible about how we charge for the different services we provide as well as what's included in our contract. Please click the links below to find out more about our fees and contract.
View typical fees
View Our Contract
Useful downloads
Here to help you make the right decision about your care requirements.
52055