Meet the Begbrook House Care Home team
Our trained team of professionals work together to create the best possible experience for those living in the home, striving to deliver excellent care services in a warm, homely environment. You can find out more about some of our wonderful staff members below:
Sarah Wring
General Manager
Hello, I am Sarah and I am the General Manager at Begbrook House Care Home, welcome to our website!
I started out in care 27 years ago, during that time I have worked in many roles, some of which include Care Assistant, Team Leader, Deputy Manager and now General Manager.  
I have completed advanced dementia care training as well as end of life care. 
I am extremely passionate and dedicated to ensuring we provide the very best care here at Begbrook.
In my down time, I like to socialise with friends and family.
Hilda Medes
Hi, my name is Hilda, and I am a Care Practitioner here at Begbrook House.
Syeda Batool
My name is Syeda, and I am a Nurse here at Begbrook House.
Frank Munyakazi
Hi, my name is Frank and I am Domestic Assistant here at Begbrook House.
Donna Morris
I have been at Begbrook House for many years. I am passionate about caring for the residents and keeping the home clean and tidy.
Mariam Williams
My name is Mariam Williams, I am a carer here at Begbrook House.
Nelka Gunstillake
My name is Nelka and I am the Kitchen Assistant here at Begbrook House. I enjoy going around the home and visiting all the residents in their rooms and in the lounges.
Rebecca Ford
My name is Rebecca and I am on the domestic team. I enjoy seeing the residents while cleaning the home and having a chat with them all.
Ilhaan Osman
Hi, my name is Ilhaan, and I am a Care Assistent here at Begbrook House.
Marrielle Alparaque
Hi, my name is Marrielle, and I am a Care Assistant here at Begbook House.
Razia Dad
My name is Razia and I am a Care Assistant. I enjoy supporting the residents here at Begbrook House.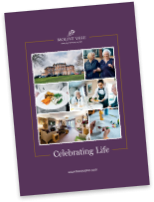 Read our brochure 'Providing great quality care and wellbeing' for more information on how we're here to help you and your loved one.
Read brochure
Food & Nutrition
Activities & Events
Care & Facilities
What happens now?
Are you ready to discuss your individual care requirements? Pick up the phone and talk to us, book a visit to our care home or come and take a look around our facilities.
Care enquiries
New care enquiry phone lines are open 8am - 8pm
01173219874
All other calls
Our fees and contract
We want to be as transparent as possible about how we charge for the different services we provide as well as what's included in our contract. Please click the links below to find out more about our fees and contract.
View typical fees
View Our Contract
Useful downloads
Here to help you make the right decision about your care requirements.
52055