What our families say: Bedewell Grange Care Home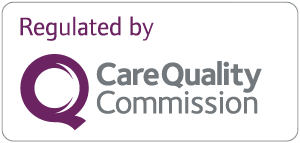 "I would like to commend the carers in this home during the Covid outbreak. My mam is a resident and I can't praise or thank them enough for the AMAZING care she has received. Being a nurse myself for many years I do have very high standards of what I expect in nursing care and the carers in this home have exceeded them. Every single member of staff has been amazing. We weren't able to celebrate mam's 90th Birthday with her but they made a huge fuss of her and from the photos I've seen she certainly looked so happy. I can't recommend this care home highly enough and that is totally due to the amazing staff they have. Thank you."
Karen A
carehome.co.uk rating: 5 out of 5
"My mum is 96 years old. I am a 75-year-old pensioner who could not possibly give my undivided attention to Mum as this staff does. Much appreciated."
Margaret B
carehome.co.uk rating: 4.92 out of 5
"Mum is well looked after, the staff are very good and always take time with her. She is always involved in the home activities. The home has managed the current covid19 crisis very well with no infections."
M W
carehome.co.uk rating: 4.5 out of 5
"My mother-in-law has only been a resident at Bedewell Grange for three weeks and with the Coronavirus restrictions, she had to be isolated for the first fortnight and now we are only allowed to visit her in the garden so we cannot fill in some of the categories here. However, our impression is that the home is efficient, the carers we have met are lovely and she is very happy there, and safe."
Sam H
carehome.co.uk rating: 5 out of 5
"Our uncle was admitted to Bedewell Grange Care Home at the start of the pandemic due to his advanced dementia and physical limitations. In extraordinary circumstances, the staff have provided fantastic support not only to our uncle but to ourselves with their dedication and kindness. In a very difficult time, we have had a weight lifted off our shoulders. All we can say is thank you and stay safe."
Leslie P
carehome.co.uk rating: 5 out of 5
"My wife and I visited my mother during this COVID period. The use of the gardens area was excellent. The carer was extremely helpful. My mum looked well and was well dressed. The booking system and processes were good."
G P
carehome.co.uk rating: 4.36 out of 5
"Bedewell Grange is a wonderful home with wonderful staff, who are caring and thoughtful. There are lots of activities and our Mam's health and wellbeing have improved since she moved in."
Carol B
carehome.co.uk rating: 5 out of 5
"My mum has been a resident at Bedewell Grange since June 2019. Since this time we have seen her health and wellbeing improve dramatically, she is happy and back to her old self. It is so nice to see. Thank you to all at Bedewell Grange for making his possible."
Sharon R
carehome.co.uk rating: 5 out of 5
"I have only seen the place for one hour, but what I have seen is out of this world. Absolutely the best."
H S
carehome.co.uk rating: 5 out of 5
"Excellent home. Staff so lovely. 100% perfect."
A S
carehome.co.uk rating: 5 out of 5
"I am very impressed at the care my mother is receiving she is very well looked after by friendly caring staff all her needs are met and she seems very happy and settled there definitely a home from home 5-star service."
Sharon R
carehome.co.uk rating: 5 out of 5
"Dad was on Bedewell Grange for six weeks after a fall. He was very happy while he was there as the staff looked after him really well. As a family, we were extremely pleased with his care and all the staff were very friendly and helpful."
Arnold F
carehome.co.uk rating: 4.42 out of 5
"My partner is very well treated and looked after in every way."
Lilian S
carehome.co.uk rating: 5 out of 5
"The staff of this home are all dedicated and caring to my mother. The place is very clean and has a homely atmosphere. We are also made to feel at home when we visit and are on first name terms with all the staff. I would recommend this home to anyone who is looking for a place for their loved one to be looked after as my mother is. She is shown respect and dignity and also enjoys a good laugh with the staff who go out of their way to make her stay a pleasant one."
M P
carehome.co.uk rating: 4.83 out of 5
"All of the staff are very caring with my Mam. She has been a resident 4 1/2 years due to Alzheimer's. She is well looked after and seems to be quite happy in her own little world."
Karen A
carehome.co.uk rating: 4.5 out of 5
"Care and attention to detail with time allowed. Always clean throughout building (no bad smells), hairdresser very, very good with encouraging residents to take part in activities. She goes above and beyond duties keeping residents happy."
Heather T
carehome.co.uk rating: 3.83 out of 5
"My sister was treated with the greatest respect and dignity."
Maureen M
carehome.co.uk rating: 5 out of 5
"My mother was given approximately 12 months to live in a consultation 9 years ago. I believe this additional time is due to the care and attention she has been afforded by the wonderful team here at Bedewell Grange. The whole care package is very evident here from the cleanliness to the excellent catering service as well as the personal care she is given. It is my opinion, that having moved my mother into this setting following the consultation, not only has her life been enriched and enhanced, it has also been extended."
Philip P
carehome.co.uk rating: 5 out of 5
"My 92-year-old mother moved into Bedewell Grange Care Home in July 2018. My mother is frail, very unsteady on her feet, has little movement in her left shoulder and has early dementia and frequent incontinence. When I visit she is always dressed, clean, hair combed (hair washed/set once a week by on-site hairdresser), nails cut and polished. Her room is always clean, tidy and en-suite toilet is fresh and clean. Her clothes which I have marked with her room number are always, washed, ironed and returned to her room. The Care Home itself has a very pleasant conservatory/events room with access to a large garden with seating and tables. The Staff are always very helpful and caring - if sometimes very busy looking after so many people with various needs. I think they deserve a pat on the back and a pay rise like all carers. Altogether I am happy that my mam is receiving the best care possible and I can relax in the knowledge that her needs are being met."
Julia F
carehome.co.uk rating: 4.33 out of 5
"My mother has been a resident in Bedewell Grange for several years now, and during her stay has always been looked after with respect and dignity. All the staff have been very helpful and supportive with any of my mam's requirements and with the services provided is very good."
Michael P
carehome.co.uk rating: 4.33 out of 5
"I feel comfortable, the staff are very friendly and will help you whenever they can. I have no complaints. I find activities very enjoyable. The activities co-ordinator tries very hard to include everyone."
M R
carehome.co.uk rating: 4.75 out of 5
"My mother gets well cared for, the staff are all very friendly and approachable if you've got anything to talk about."
Margaret K
carehome.co.uk rating: 4.92 out of 5
"My mother has been genuinely happy in this home. I believe she is safe and many of the staff display affection and interaction with her. She has regained weight and is stronger than when she arrived. The facilities would be good if residents were able to use them all of the time. Training of staff can detract from the availability of facilities. Activities are not given a high enough priority and staff and management do not always take a proactive stance. Follow through on promised actions sometimes is less well achieved than could be the case."
David D
carehome.co.uk rating: 3.5 out of 5
"All staff very friendly and helpful. Only thing is maybe not enough activities, otherwise, we have no complaints."
S S
carehome.co.uk rating: 4.17 out of 5
"Lovely place. All staff are very friendly and welcoming. Kept up to date with everything necessary."
Annmarie T
carehome.co.uk rating: 4.82 out of 5
"Very friendly staff, nice and clean home."
S R
carehome.co.uk rating: 4.83 out of 5
"Dad has been at Barchester Bedewell Grange Care Home since September. Took a few months to settle in but seems to be very happy. Staff and other residents are friendly. The home is always clean. Dad's room is lovely and the food is good so dad says. He has come a long way since coming into the home. Dad looks well thanks to everyone at Barchester Bedewell Grange Care Home."
K B
carehome.co.uk rating: 5 out of 5
"Home is always welcoming when you are in and staff seem to care about residents."
Margaret K
carehome.co.uk rating: 4.83 out of 5
"My father has been a resident for about 9 years and it's the best thing that's ever happened to him. It has been a huge weight lifted off my shoulders knowing that my dad is so well looked after. The care and attention at Bedewell is second to none. As a retired Registered Nurse I cannot speak highly enough of the staff."
Fiona B
carehome.co.uk rating: 5 out of 5
"Very well run, has my Mother's best interest at the forefront."
S E
carehome.co.uk rating: 5 out of 5
"Really friendly and caring staff and the home had clean and tidy rooms. We were supported by the management throughout the difficult process of admitting Dad into a weeks respite care. Good facilities and services for residents (eg., hairdresser and manicurist). Dad ate all the food and enjoyed it. We would use this care home again."
L O
carehome.co.uk rating: 4.33 out of 5
"My mother had been a resident for nearly 6 years and has always received excellent care, but sadly passed away on 22nd December. The care given to her during the last week of her life and the compassion shown to her and all of our family by all members of staff could not be faulted. They cared for her as if she was part of their own family, and cannot praise them highly enough."
Sandra K
carehome.co.uk rating: 4.75 out of 5
"A very detailed review covering all aspects of care, both physical and mental. They showed a good understanding of my aunt's personality in tailoring the care she needs to her ability to understand and communicate. As a result, I believe she is comfortable and content."
Russell P
carehome.co.uk rating: 4.25 out of 5
"On the whole, I am quite happy with my mothers care."
Joan R
carehome.co.uk rating: 3.75 out of 5
"My mother needed one week's respite while I had a holiday. She is 99 years old and quite frail. The manager visited us at home to discuss her care. From that initial meeting, I was very happy to hand my mother over to this home's care. My mother was very well looked after for the week. She could not praise the staff enough and all her visitors, friends and family also praised this home for the caring staff, the cleanliness and attractiveness of the home itself. I could not speak more highly of the manager who is efficient, warm, friendly and doing an excellent job."
Maureen W
carehome.co.uk rating: 5 out of 5
"The management and staff at Bedewell Grange made my mother feel as if this was her home. They showed true affection and cared for her in a most genuine way. Every time we visited her in Bedewell Grange, we would get an update and many stories of how she was doing. She was very afraid in the beginning to go there, but in the end, she loved it there and felt like it was home and the staff were her family."
Brian S
carehome.co.uk rating: 5 out of 5
"My mother has been a resident for five years and I am very pleased with her care. Staff are friendly and approachable. Promptly deal with any concerns or questions. Always pleasant with the residents and try to reassure them when they are upset. Home is always very clean and you are welcomed at any time. They keep you informed of any changes to medication or health issues."
S K
carehome.co.uk rating: 4.17 out of 5
"The home itself is really good. The staff are great. Management is great but the food is bad and when my mother receives it, it is always cold."
S H
carehome.co.uk rating: 4.42 out of 5
"The staff at Bedewell Grange are lovely to the residents and they are well cared for and looked after. I never have any problems there. I would definitely recommend it."
Karen A
carehome.co.uk rating: 4 out of 5
Dear the staff at Bedewell Grange,
I want to thank Lisa for preparing and organising the Family Christmas Lunch event on 17th December. My family and I were offered the opportunity to have lunch with our much loved Mum, this was wonderful as it is difficult with the layout of our houses to take her to us on Christmas Day.
The lunch itself, I know Lisa was instrumental in preparing, cooking and serving was remarkably good for the price and number attending. We all commented on the day and how much we had enjoyed the food. As a person who does not enjoy overcooked vegetables or meat it was a real surprise that the quality and presentation was so good.
Activities and events have been provided for Mum since she arrived in Bedewell Grange, we have always been given the option to be part of those events and attend whenever we can. They are also appropriate and entertaining at a cost that must just covered the outlay. I would like to thank the whole team who make my Mum's life a little richer and happier, especially at this busy time of year.
To all the staff at Bedewell Grange,
From the moment my mother came into your care home, she became a different woman. Once she was very anxious and friegtened to be alone, however, she changed to a very happy lady. I cannot thank you enough for all the love and care you gave her. You were my Saviour! 
As you know my mother is my world and since being in your care I have never had to worry about her being safe because I knew you were there for her. You are amazing! You became my family, and I'll always remember every single one of you. I could go on and on and tell you how very grateful I am, but I shall not as I'm sure I've said enough!
Thank you from the bottom of my heart.

Read our brochure 'Life in our home. Providing care through coronavirus' for more information on how we're here to help you and your loved one.

Read brochure
Food & Nutrition
Activities & Events
Care & Facilities
What happens now?
Are you ready to discuss your individual care requirements? Pick up the phone and talk to us, book a visit to our care home or come and take a look around our facilities.
Care enquiries
New care enquiry phone lines are open 8am - 8pm
0191 502 9568
All other calls
Our fees and contract
We want to be as transparent as possible about how we charge for the different services we provide as well as what's included in our contract. Please click the links below to find out more about our fees and contract.
View typical fees
View Our Contract
Useful downloads
Here to help you make the right decision about your care requirements.
23