What our families say: Austen House Care Home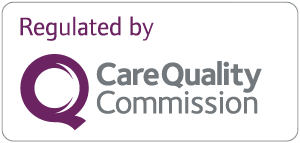 "I am extremely happy with the care my mum receives. It's heartbreaking watching her suffer from dementia but knowing she getting the care and support she deserves and needs helps."
Sarah Scarehome.co.uk rating: 5 out of 5
"They are very good and they look after him. He is very happy at Austen House."
V Wcarehome.co.uk rating: 5 out of 5
"I am feeling comfortable and safe."
H Tcarehome.co.uk rating: 5 out of 5
"I am happy with everything. Friendly staff, tasty food, clean place, relaxing and safe."
J Pcarehome.co.uk rating: 5 out of 5
"Friendly environment. Tasty food. Good care."
Ronald Pcarehome.co.uk rating: 5 out of 5
"Barchester Austen House is the best decision we made as a family for my dad's care. He is happy and well cared for. Despite the pandemic, we were offered every opportunity to keep in touch with dad, by telephone, Skype and window visits. Sincere thanks to the receptionist who comforted me and the nursing staff all providing excellent service and support to my dad and our family. Keep up the good service you're providing to us. Thank you"
Jacqui Bcarehome.co.uk rating: 4.5 out of 5
"Since my wife first came to Barchester Austen House I have noticed an improvement in her and I put this down to the first-class care and attention of all the various carers looking after her. All the staff that I have met have treated her with care and courtesy and have been helpful to me also."
David Rcarehome.co.uk rating: 5 out of 5
"People are kind and friendly. Nice building, rooms, lounge and great choice of food especially for lunch. Room refreshments morning and afternoon. Wide range of activities (just started after lockdown). Skype and phone and visiting options."
M Acarehome.co.uk rating: 4.92 out of 5
"Really caring, very kind and supportive."
M Hcarehome.co.uk rating: 4.91 out of 5
"Everything excellent."
Jocelyn Bcarehome.co.uk rating: 5 out of 5
"Nice staff."
Liz Wcarehome.co.uk rating: 5 out of 5
"Generally the standard of service, courtesy, cleanliness and food has been good. Any drawbacks are due to language difficulty in everyday communication and exchanges."
Syed Zcarehome.co.uk rating: 5 out of 5
"My wife was transferred to Austen House on November 19th 2020, so I have not had a lot of time to assess the home. However, in the short time of her residence, I would say that so far, the staff and management have been very good in their treatment if my wife and myself. Unfortunately, due to civid19, restrictions I have been limited to only observing through a window from outside Nonetheless, I have found both management and staff helpful and informative and caring to my wife."
David Rcarehome.co.uk rating: 3.58 out of 5
"My Mother has been living in Austen House for five months now; we have been very pleased and impressed by the professionalism and care shown over the initial moving in period, now she has settled we have seen how the support continues to grow. All the staff show relentless care and love to my Mother and have helped the family keep a very close link to her over these testing times, it seems nothing is too much effort."
Stevecarehome.co.uk rating: 4.58 out of 5
"My father was admitted to Austen House from hospital with Parkinson's and dementia. From the moment he was there he looked so comfortable and in a way happier. The room was clean tidy and spacious. I loved the way that every single staff member knew who my Dad was when his name was mentioned. It felt like a personal touch. I couldn't fault a single thing and commend everything they do there. They looked after my father with the utmost professionalism which the manager should be extremely proud of. I would like to express my sincere gratitude for everything the staff do for their patients in Austen house. I would also like to thank the manager for everything, she is a true professional and always there to help. Thank you all."
Mark Hcarehome.co.uk rating: 4.58 out of 5
"I write on behalf of my husband who was admitted from the hospital on August 10th, 2020. After he was settled I spoke with the manager on the phone and she was kind, empathetic, and reassuring about her patient. I was only able to 'visit' from the garden but could see he looked comfortably ensconced in his room that looked clean and bright. The staff were very helpful. I have filled out the introductory booklet as required and found the information required sensitive, searching, and relevant. I am unable to assess some areas below as COVID-19 is restrictive."
L Zcarehome.co.uk rating: 5 out of 5
"The staff are very pleasant, helpful and hard working. The premises is clean and tidy and I feel comfortable knowing my grandmother is in good hands!"
A Rcarehome.co.uk rating: 5 out of 5
"My partner has terminal lung cancer and was transferred from the hospital to Austen House on 9/11/19 to receive end-of-life care. He died on 14/12/19. The care he received was exemplary. From the manager down, all the staff were friendly, caring and professional, and as kind, to me, as they were to him. The home was clean and bright, and well-run and lively, with plenty of activities going on. The fact that my partner felt comfortable and cared for in the home, made a traumatic time more bearable."
M Dcarehome.co.uk rating: 5 out of 5
"My dad was very reluctant to be moved from his flat in London but very quickly accepted that Austen House was to be his new permanent residence. He had his own room which was nicely furnished and clean and was allowed items from home to make him feel more at ease. There was a daily menu available and any requests for something different were catered for if possible. The staff were friendly and accomodating to my dad's medical and personal needs and went the extra mile on numerous occasions to make him comfortable. Whilst on the face of it, the fees seemed expensive, his standard of living was high compared with other care homes that I had visited who were only slightly less expensive."
Ken Bcarehome.co.uk rating: 4.5 out of 5
"The services of the carers/nurses are first class but there are not enough staff to give proper service mainly at night. If all rooms are in use then the additional income generated should more than cover extra staff. If one is paying for full nursing care, then it should be provided."
Eric Bcarehome.co.uk rating: 4 out of 5
"Staff is most helpful and food good. Lovely gardens, etc. and nice walks."
Patricia Bcarehome.co.uk rating: 5 out of 5
"I enjoy it here."
J Wcarehome.co.uk rating: 5 out of 5
"This has been a difficult time for everyone, my mother moved in just before lockdown. All staff have been kind and have kept us up to date with changes. Mum has continued to do activities and seems to be very happy. Skype has been wonderful for us to keep in contact. She seems to have made lots of new friends. My experience of visiting prior to lockdown was good, the meals are excellent."
J Fcarehome.co.uk rating: 4.67 out of 5
"My sister moved to Austen House in May 2017, she had an acquired brain injury after an aneurysm and after a spell in rehab, and lacking any specialist care home we chose Austen House, as it was in the area she wished to remain. First impressions were it was a clean and pleasant environment with caring staff. My sister settled in quite quickly and as a family we were always welcomed. My sister's brain injury made communication quite difficult for her but over the next few years the staff became very adept at understanding her needs, better than her family, sometimes if I was visiting and she was trying to make me understand something I would have to get one of her carers and more often than not they would be able to tell me exactly what she wanted. My sister was extremely happy at Austen House and the staff seemed to be really fond of her, spending time with her and encouraging her communication. Her room was always nice and clean and she always looked well cared for."
Alisoncarehome.co.uk rating: 4.33 out of 5
"This is my third review. It is important to keep reviewing progress. Mum has been through COVID and came out the other end. During this awful time, her care has been amazing. I have been able to Skype of Facetime her (difficult as she is almost blind and deaf) and now I am talking (shouting) to her through her window. The staff have been nothing but professional, cheerful, and caring throughout and never allowed pressure to stop them treating Mum as they always have. She is still happy, content and enjoying life. You really find out how well things are managed during a crisis - thank you, everyone."
J Gcarehome.co.uk rating: 4.58 out of 5
"My wife was a resident in Austen House for almost two and a half years during which time she was the recipient of much love and affection as well as patience during her occasional grumpy moments. The activities in the home, especially the many musical ones gave much pleasure enabling her to join in as the joy of singing had always been close to her heart. She had a degree of dementia and it was a fact that she had enjoyed more activities at Austen House than she would have had at home coping with her disabilities. On many occasions I was able to share mealtime with her and found the standard of catering to be very high, making meals a good experience. The 24/7 nursing care was a valuable asset and benefited her on more than one occasion."
Paulcarehome.co.uk rating: 4.67 out of 5
"Mother was warmly welcomed to Austen House. She was treated with respect and loving care, preserving her dignity and choices. Although her stay was short, we were impressed by the friendliness and professionalism of the staff who welcomed us, her family, at all times. The offer of food and drink, if we were present at mealtimes, was much appreciated."
N Dcarehome.co.uk rating: 4 out of 5
"My wonderful Mum was admitted to Austen House from hospital with a terminal condition. Under the care of Austen House. She actually improved for a while, responsive to the calm, peaceful 'umbrella' of care. Of all the family and friends that visited Mum, we all felt how dedicated and professional all the staff were, so for that, we will be extremely grateful."
Gary Icarehome.co.uk rating: 4.64 out of 5
"Stayed at Austen House as respite care resident following major surgery. Care and service exemplary! Staff warm, friendly and inclusive. Accommodation is comfortable, homely and more than adequate. I was included in Christmas preparations and celebrations, which was so helpful at a difficult time of the year."
G Bcarehome.co.uk rating: 4.58 out of 5
"On the occasional times that I was able to visit my brother-in-law during the few months of his stay at Austen House, I was immediately impressed by the courtesy, respect and kindness of all of the staff to both visitors, relatives and the residents. I know my sister shares this view and on the basis of this experience, we would have no hesitation in recommending Austen House for Dementia care. Thank you to all of the staff for your great work!"
Rob Jcarehome.co.uk rating: 4.58 out of 5
"The most noticeable thing among the staff is their positivity and good humour towards the residents and also, the visitors. They often have to work under stressful conditions but I have never seen or heard of any unfriendliness or hostility to anyone. The care my wife has received has been excellent and I have never had reason to complain. The activities team have arranged some excellent performances, from opera singers to the latest, which was a visit from two friendly alpacas! The nursing team have always shown great care in their attention to the residents. For those with a Christian faith, communion services are arranged on a monthly basis given by the local church. Birthdays and special dates for various faiths are actively celebrated. The dignity of the resident is preserved, and this is so important."
Donald Dcarehome.co.uk rating: 4.08 out of 5
"When entering Austen House we immediately feel at home and have been included in all my brother's activities. He has been happy to make his home here and he loves all the staff. We find them all very caring especially this week. If a problem has occurred it has been dealt with quickly and efficiently."
R Lcarehome.co.uk rating: 4.25 out of 5
"The staff are to be commended for their cheerful, positive, friendly attitude which is so essential for a care-giving role that they have to daily fulfil - a great approach to an essential service for the vulnerable."
N Hcarehome.co.uk rating: 4.36 out of 5
"Restaurant - Old people need help cutting up food. Staff very very slow answering the call bell. Unable to understand some staff. Food cooked nicely but could be a better selection. Promises by staff to return and see to your needs took 3 times before they came. Very clean. Entertainment was good. Staff need extra regarding care work. Managers too much paperwork. Otherwise nice people and place."
J G carehome.co.uk rating: 3.75 out of 5
"My husband's first experience of respite care, and I can't speak highly enough of the care in the home. Everyone is so friendly, good fun and above all 'caring'. My daughter and I had to go on holiday without him, very daunting, but we would have no fear of him coming here again, my praise to the manager, she treats all as friends. My only hope that, if required again, that my husband can come to Austen House with it's 'lovely crew'."
M G carehome.co.uk rating: 4.83 out of 5
"My mother has been here for 8 months now and she has some firmly held opinions of her own so my review reflects this. She is very happy here and has settled extraordinarily well. After a major health scare and an unexpected stay in hospital she has been able to return to an environment she is happy in and feels safe. The staff went out of their way to welcome her back and help her readjust to being home again. The manager is enthusiastic, positive and a breath of fresh air. This will be my third review I can only say I am hugely impressed by everyone here I have met and I hope it continues."
J G carehome.co.uk rating: 4.75 out of 5
"My father was very happy at Austen House. Nurse's, care staff and activities team were excellent and very caring."
B Rcarehome.co.uk rating: 4.5 out of 5
"I am extremely pleased with the care given to my husband."
C Dcarehome.co.uk rating: 5 out of 5
"Austen House received my wife from the hospital for end of life care. After initial problems with the type of bed that was suitable for my wife's condition, which was quickly rectified, the care shown by the nurses and staff was very kind and, at times, went beyond what was expected. The room was kept clean and the laundry service was particularly good. I would have no hesitation in recommending this care home."
K Fcarehome.co.uk rating: 4.27 out of 5
"During my Aunt's stay, I found all the staff extremely helpful, although the nursing staff changed quite frequently their duty of care was always of good standard. No doubt my Aunt could be a little difficult, she was treated with respect and dignity. I was contacted even if a minor incident occurred. When I visited Austen House everyone was friendly and I was able to speak with a nurse if I had any concerns."
A Scarehome.co.uk rating: 4.08 out of 5
"The care home has been good in that they have been able to get him to have a shower, which I was unable to do. The staff are very good and caring. The food is also very good and plentiful, along with tea and coffee. The facilities are also very well presented."
J Hcarehome.co.uk rating: 4.42 out of 5
"My husband became a resident at Austen House in April when circumstances required a change. Fortunately, my family and I have been extremely pleased with the individual care and attention my husband has, and continues to receive. All members of staff, without exception show respect for the individual and concern and care for his well being. Their care and attitude to my husband has made a difficult situation easier to bear."
H Ccarehome.co.uk rating: 4 out of 5
"Dad moved into Austen House in April 2019, took a while to settle in, but the staff are very patient and caring. He has now totally settled into his new environment."
M Bcarehome.co.uk rating: 4.25 out of 5
"Good staff, plenty of activities for residents. However, food choices, week to week, seem limited as if it's run on a very tight budget."
R Scarehome.co.uk rating: 3.58 out of 5
"Dad cam to Austen House in July and 2 monthson I have seen a great improvement in him. His general manner and ability seem much better. He appears calm and content with being in this home."
A Mcarehome.co.uk rating: 5 out of 5
"My husband has been in respite care for a week. I have been impressed by the personal attention and care he has received. The staff have been welcoming, carried out frequent and thorough assessments and are looking after my husband with care and dignity. We have met a number of different staff at all levels and all have shown the same level of care."
H Ccarehome.co.uk rating: 4.25 out of 5
"My mum has been at Austen House for 6 weeks now for respite care having broken her ankle. She is 97 and blind but has been so happy with her experience. She is becoming a full-time resident. I can't praise the staff enough. They have made her feel welcome and part of a bigger family. She is doing things now that she would have never tried before and she is regaining her confidence."
Julie Gcarehome.co.uk rating: 4.58 out of 5
"I am very happy with care, staff all friendly, made welcome. Tea and cakes and asked to join in what everyone is doing. The rooms are tidy and again the staff are very helpful. It has got a lot better with the new management team."
Shirley Gcarehome.co.uk rating: 4.17 out of 5
"We are very pleased with the care and nursing our relative is receiving and put his improvement down, very much, to the attention he receives."
P Wcarehome.co.uk rating: 4.08 out of 5
"I find the staff very helpful and cheerful, working in difficult situations. My wife has been well looked after and I have no reason to complain. The nursing care has been good and attentive, with early consultation with the doctor if needed. The activities team give on varied programmes including singing, poetry, pantomime and church services as required."
Donald Dcarehome.co.uk rating: 3.92 out of 5
"Mum (who is 97 and blind) came here for respite care after breaking her ankle and spending time in hospital. Without exception, the staff made her feel welcome and took great care in evaluating her needs. She has settled in incredibly well and much to my surprise, is enjoying taking part in activities. From my point of view, the staff have been willing to listen and have acted to requests promptly and professionally. They have also dealt with mum in a positive and supportive way, so she is now comfortable, making her own requests."
Julie Gcarehome.co.uk rating: 4.33 out of 5
"Very good care of my father. Always clean and well moisturised as of 4 months ago. Big progression within the care home within the past 4 months. Dad is always hydrated and has gained weight and is looking healthy. The room is kept clean and frequently updated with calls on Dad's wellbeing."
Dominique Scarehome.co.uk rating: 4 out of 5
"I have seen a real change in the last year. My dad is very happy, has gained weight and looks very healthy. The care home is kept in good condition and is very clean! All staff are friendly and welcoming. I feel very comfortable leaving my dad. Staff deserve a lot of praise!"
Danielle Scarehome.co.uk rating: 4.92 out of 5
"My father has been a resident at Austen House form September 2017. Before entering the home, he was consistently reluctant to join lunch club or visit a day centre. He now looks forward and participating in the varied activities and garden centre visits and he's rediscovered his singing voice. The general care and attention he receives from all staff is friendly and professional. The food is always of a high standard with a choice of menu."
Fred Fcarehome.co.uk rating: 4.5 out of 5
"Just wanted to say how absolutely delighted and impressed we are with everything about Austen House. Being impressed starts with the moment you arrive in the gardens; and the feelgood factor continues when you enter the reception and goes on when you see the rooms and lounge, dining room etc. The whole ambience is totally pleasing. I have always thought if I end up having to be in a home it would be a total nightmare, but Austen House has changed my mind! But, of course, no matter how wonderful facilities are, in the end, it all comes down to people, and once again it is a big (huge) 10 out of 10. We were very impressed when we were first shown around and with our initial telephone enquiries and since my wife's mother has moved in, we simply can not speak highly enough of everything that has been done for her: the care, the food, and particularly the staff have all been excellent. In summary, we are absolutely convinced we could not have chosen better. Thank you."
Clive Bcarehome.co.uk rating: 4.58 out of 5
"I came here 3 weeks ago, quite ill with a chest infection. I've been looked after extremely well and I am quite well now. I have met lots of lovely people, very caring, very friendly. Lovely people each and every single one of them I crossed off. Everybody works together very well. One lady is very special to me. Makes me feel so welcome."
Annie Joan Wcarehome.co.uk rating: 4.83 out of 5
"I visit Austen House often as my friend's father resides there since last 2 years. The service has drastically improved throughout all domains. It is always a pleasure to visit the home. It is always clean, presentable, food quality is good. Staff and management are very caring and friendly."
M Bcarehome.co.uk rating: 4.92 out of 5
"It would be the place I would gladly go to if I had a choice."
Ernest Pcarehome.co.uk rating: 4.83 out of 5
"Very polite and friendly. I had my daughter with me and she was given colouring to do while I talk to dad. Would like my dad to be taken out a little more often either simply on a walk, out in the garden which he loves to help look after here or to garden centre for example. I am hoping to take him out with me next time I visit for a walk also. Dad always seems very happy here and relaxed and very well looked after."
D Wcarehome.co.uk rating: 4.82 out of 5
"Friendly and helpful staff. Clean rooms and a good standard of attendance."
Nick Ecarehome.co.uk rating: 4.5 out of 5
"The care my mother has received has been exceptional I am happy that she is safe, well cared for and as happy as she can be given her advanced dementia. The staff are always helpful and friendly and I hope my father will join my mother soon."
Trish Ecarehome.co.uk rating: 4.42 out of 5
"All the carers I have come across are very good."
Hazel Pcarehome.co.uk rating: 4.58 out of 5
"I have been very pleased that my husband settled so well here and appears to be as happy as he can be. Care staff are wonderful and I am always amazed how much patience they have. Unfortunately, there are not enough of them and at times the place seems very "empty" leaving some residents "at risk" from often more challenging ones, but I continue to feel "happy" about his care."
K Wcarehome.co.uk rating: 4.42 out of 5
"My Dad has been a resident for 8 months at Austen House. I am extremely happy and relieved that he is being looked and cared for very well. He is happy and has settled in really well. I do not live locally so its a great relief for me that his care is so good. The staff are all amazing and always have time to take my calls."
Pauline Wcarehome.co.uk rating: 4.67 out of 5
"I have been very satisfied with Austen House Care Home. It has provided excellent care and support for my mother. The rooms are clean, tidy and bright, with an excellent cleaning and washing service. The staff are excellent, caring and understanding, able to respond to Mum's needs quickly. The food is nutritious and suitable for her needs. Overall a very good service."
Maggie Scarehome.co.uk rating: 4.42 out of 5
"A carer from the home attended to my friend at her granddaughter's wedding. He was extremely kind, caring and very attentive to her needs. He made the day very special for her as she could not have attended without transport and a carer. I cannot thank him enough and he mixed so well with all at the event - not easy when he knew no-one."
L Ccarehome.co.uk rating: 4.92 out of 5
"Staff are very pleasant every time I come in. Seems much happier. Has settled in very well. Likes his new room. Gets on with staff and residents very well."
Shirley Gcarehome.co.uk rating: 4.5 out of 5
"My family and I are very pleased with the care and attention that is given to my husband. He has settled and is reasonably happy although does get his "down" time but enjoys flirting with all the nurses."
Elizabeth Lcarehome.co.uk rating: 4.5 out of 5
"The staff treat my husband who has problems around personal care with patience and dignity. They are very friendly and greet me when I visit my husband and tell me how he has been. The home and his room is kept clean and tidy."
Caroline Pcarehome.co.uk rating: 4.92 out of 5
"Staff have always been so polite, nice and helpful and nothing is too much trouble. The rooms are spotless as too is every other part of the facility. Mum is very happy here."
Cheryl Hcarehome.co.uk rating: 5 out of 5
"When visiting, it is clean, staff are friendly and have full knowledge of Auntie. She never seems unhappy even though she needs full attention for all her needs. The home seems to have a very good safety system in place."
Molly Anne Fcarehome.co.uk rating: 5 out of 5
"My wife was in general pleased with her stay, especially with meals. The exception was the persistent shouting from another resident which very much disturbed her sleep and was also common in the daytime."
W Dcarehome.co.uk rating: 3.92 out of 5
"Although my husband has only been here for a very short time, he has been treated with kindness and care. Obviously, it's not easy as he has Dementia and is totally deaf, which in turn makes him a bit awkward at times. He is usually very good natured with a good sense of humour and used to like joining in all fun things which you supply. But his deafness stops most of this. However, he seems happy and settled so thank you."
Joy Lcarehome.co.uk rating: 4.33 out of 5
"Individual quality of care is good. Any problems are addressed when brought to the staff's attention. The carers actually do seem to care, especially given they are often subjected to challenging behaviour from the residents. Regular activities, the opera singers who came in at Valentine's day were particularly appreciated."
R Kcarehome.co.uk rating: 4.5 out of 5
"Very pleased with all aspects of the home. Father has settled well and especially enjoys the activities. Care and dining of a very high standard."
Fred Fcarehome.co.uk rating: 4.58 out of 5
"My father has been a resident since November 2017. It has been a very positive experience in such a stressful situation. We had come from a very uncaring environment to one here at Austen house where I feel my dad is looked after very well. All the staff are very friendly towards both the residents and visitors/family. They have welcomed my children and get them involved in their events. I feel that maybe looking after the residents' bedrooms/belongings could be improved as lots go missing."
E Lcarehome.co.uk rating: 4.09 out of 5
"My sister moved to Austen House Care Home in May 2017. I am constantly impressed with the level of care she receives. All the staff are very professional and caring towards the residents and their relatives. The residents always look well cared for and happy. The home is always clean and tidy. I am very happy my sister is here."
Alison Gcarehome.co.uk rating: 4.75 out of 5
"We are very happy with Austen House. They make everyone welcome and always happy to help in any way."
T Ucarehome.co.uk rating: 4.29 out of 5
"My mum came here for the second time for respite care. Everyone made her feel very welcome which helped her anxiety. Four carers, in particular, were very reassuring to my mum. Thank you."
Carol Wcarehome.co.uk rating: 3.83 out of 5
"Some carers are good. New management is looking good and trying to improve the quality of care."
H Z-Xcarehome.co.uk rating: 3.08 out of 5
"Austen House nursing staff, care staff and the manager all give care and demonstrate respect, understanding, constant skill and patience. This creates a really caring community and willingness to respond in creative ways to numerous and constant demand. The atmosphere is positive, teamwork is good, there is great spirit and enthusiasm evident in the staff teams. Areas that need to be developed are the use of the gardens, singers, musicians, entertainers, music and artwork, I think. Getting more people out of their rooms. We are very pleased with Austen House."
David Gcarehome.co.uk rating: 4.58 out of 5
"My husband has been at Austen House since January 2017. He has settled well and I am very pleased. I must compliment the staff for their understanding, warmth and wonderful care they have shown to my husband and in fact myself also. They exercise terrific patience and comfort. I always find him in clean clothes and neatly shaven. Compliments must also be paid to the catering staff, who provide a varied menu. I must mention that I am very impressed with our new manageress and look forward to watching her new inspirations manifest."
B Ocarehome.co.uk rating: 4.33 out of 5
"The staff in the Kennet area at Austen House Care Home are an exceptional group of nurses and carers. My mother spent the last eight months of her life here and she was very happy. During this time her care was second to none and the staff showed great friendship towards her. Knowing that she was happy, safe and secure gave me peace of mind. When I visited her I too was shown a friendly welcome and I was kept informed of any changes. We were able to personalise her room with her pictures, ornaments and soft toys which made her feel at home. I would not hesitate to recommend Austen House Care Home to anyone looking for a nursing care home."
Frances Jcarehome.co.uk rating: 5 out of 5
"Too often, agency carers, some of whom don't quite understand what is required of them. Rarely does a carer look in to see if the resident is alright. Meals can often be left on the bedside table out of the patient's reach - not all carers do this! Usually, a new carer just started. Residents may have a long wait to be cleaned and made comfortable."
Malcolm Ccarehome.co.uk rating: 4.25 out of 5
"The care and nursing staff are first rate, demonstrating good observation skills, patience, respect, constant and ongoing care and concern. Good teamwork. Visitors are made welcome."
David Gcarehome.co.uk rating: 4.64 out of 5
"Austen House gives me peace of mind. I know my mother is safe and well cared for. All the staff are very kind and friendly to my mother and me. All care and services are very professional. Nothing is too much trouble."
F Jcarehome.co.uk rating: 4.75 out of 5
"The home is well run. It can be short of staff especially at weekends but this is a country problem as there are not many people who will do the job. Overall, all staff do a very good job in which is a very stressful occupation. The entertainment team work hard and fill as much time as they can."
P Gcarehome.co.uk rating: 4.42 out of 5
"We had to quickly find a care/nursing home for mum after a traumatic and life changing fall left her needing 24-hour care. My father is elderly too and needed somewhere close to their and my home. This fitted the bill. Mum is happy here, well fed and looked after by a team of carers who've taken the time to get to know her and us. Dad, myself and other family members can visit mum whenever we wish knowing she is in a home she likes, safe, secure, well fed, clean and warm. What could any daughter ask of her much loved mum's care. Thank you."
Eileen Fcarehome.co.uk rating: 5 out of 5
"Very kind, gentle, caring staff. Did as much as possible to make my mum feel at home."
Carol Wcarehome.co.uk rating: 3.75 out of 5
"My husband has been in Barchester Austen House Care Home for just one month and from the moment he arrived, he was met with kindness and attendance to his personal requirements. The staff at Barchester Austen House Care Home are caring and very supportive and eager to make his life comfortable and as interesting as possible with numerous activities. I really appreciate the entertainment coordinator for all his efforts and those connected with my husband's welfare. I must mention all the caring staff who look after all the residents and of course the chef and his fellow workers who produce such wonderful menus every day."
Beryl Ocarehome.co.uk rating: 4.58 out of 5
"The care is satisfactory but often short of care/nurses. I understand it is difficult to get people to help but for patients and carers it put on more pressure. The care, on the whole, is good. Could do with more bedroom security but home is trying to correct the problem."
P Gcarehome.co.uk rating: 4.42 out of 5
"My father was a resident in Loddon Unit for 20 months until his death on Christmas Eve 2015. His behaviour could be a little challenging at times, but he was cared for by the nurses and carers with kindness, patience and even a little gentle teasing and fun. He clearly grew to love them for this and was known for the beaming smile he wore when interacting with staff. The atmosphere on the unit was almost like a family home and visitors (sadly he didn't have many) were made welcome. Dad was always dressed in clean clothes, he had a good choice of food and was fed by staff at mealtimes, and when he wanted to go to his room staff would select something for him to watch on his TV, as he was unable to do this for himself. I could think of him at any time at Austen House, warmly confident that he was being properly looked after. This had not been the case at the previous home (not a Barchester one) he had been in, so I visited often in order to check on his care. Dad's residence at Austen House became an immense relief to me and the rest of Dad's family. We are so grateful."
Anita Rcarehome.co.uk rating: 4 out of 5
"My Father has been a resident at Austen House (Bourne Unit) since August 2015. He has Vascular Dementia... The care he receives is very good. Communication from Austen House to my family and I has much improved over the last 4/5 months in that we receive proactive updates on his well-being, health etc. - through telephone calls and newly-commenced "Relatives Meetings". This was not the case when he first went there. There has been a large turnover of senior management staff and Dementia Nursing Staff (which is being addressed). Most, fortunately, the same wonderful Carers have been looking after my Father since his arrival there, so they know him and they know me and my Family. Barchester Homes are finally investing in Austen House with planned (long overdue) redecoration in all Units. Alas, my Father's Unit will be the last one to be completely updated, although some walls in corridors have been painted thus making it brighter (& helpful & calming to the residents)."
Pam Hcarehome.co.uk rating: 4.08 out of 5
"Carers good. Could be better! Response to residents call varies depending on carer on duty. Has improved since new manager appointed."
Malcom Ccarehome.co.uk rating: 3.92 out of 5
"My father moved into Austen House in June of this year. From day one I have been impressed with the care and attention he receives. He is a very frail 96 year old with vascular dementia. The staff in his section are helpful, caring and efficient. He has a choice of meals and tea and cakes are provided throughout the day. They ensure he is fed, clean and shaved on a daily basis. For the past eight years, I had to look after him and after hospitalisation, the council suggested he went into a nursing home. This was the right decision and now I also have my life back."
Ian Acarehome.co.uk rating: 4.42 out of 5

Read our brochure 'Life in our home. Providing care through coronavirus' for more information on how we're here to help you and your loved one.

Read brochure
Food & Nutrition
Activities & Events
Care & Facilities
What happens now?
Are you ready to discuss your individual care requirements? Pick up the phone and talk to us, book a visit to our care home or come and take a look around our facilities.
Care enquiries
New care enquiry phone lines are open 8am - 8pm
01189 145 484
All other calls
Our fees and contract
We want to be as transparent as possible about how we charge for the different services we provide as well as what's included in our contract. Please click the links below to find out more about our fees and contract.
View typical fees
View Our Contract
Useful downloads
Here to help you make the right decision about your care requirements.
18