What our families say: Ashminster House Care Home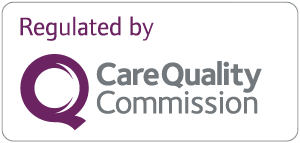 "My father who suffers from Alzheimer's came in initially recovering from a hospital visit, but ended up staying for five months. In this time he was very well looked after at the Ashminster House. He enjoyed the food a lot and was treated with kindness and respect by the staff. Thank you to the whole team at the home."
F B
carehome.co.uk rating: 4.33 out of 5
"Our dad came to Barchester Ashminster House in July 2019. It was Intended as a temporary stay however Ashminster has now become his home. The staff have helped the whole family adjust to the changes in Dad's health and life. They have earned our trust as their care and emotional support for our father has been fantastic. Particularly through lockdown when they have truly become part of his family. Through such challenging circumstances, we will forever be grateful for what they have done for him. As a family, we have forged a really close relationship with everyone there. They have always been open to suggestions and to changes even when thrown a few curve balls. There is always a friendly greeting and we always hear laughter when we visit or video call. Dad genuinely feels loved there and we can't really ask for more than that. Did we make the right choice in Ashminster, absolutely!"
Rick H
carehome.co.uk rating: 4.42 out of 5
"Great staff attitude, really helpful. Dad settled in really well and loves it."
M S
carehome.co.uk rating: 4.83 out of 5
"On visiting Ashminster House, I found an extremely clean home. The carers are extremely helpful, professional and thoughtful and I feel I must mention the lady in charge of the carers who goes the extra mile. My sister is settled and enjoys the food, she loves the panacottas. Everything I saw was homemade and looked appetising and tasty. They will try and make food specially if the patient fancies something, not on the menu. I cannot fault the care and feel my sister is definitely in the right place for her needs which unfortunately is palliative. They are doing a brilliant job during difficult times. Thank you to everyone at Ashminster for helping to look after her and putting my mind at rest that she is being cared for as it has been extremely difficult for me living in the Midlands and just visiting as and when I can."
Laura D
carehome.co.uk rating: 4.08 out of 5
"This care home is absolutely superb, the staff there are friendly and helpful nothing is too much trouble, they generally care for everyone that is in there. It's not just a job to them. The food the residents have is fantastic and you could go and have dinner with your relative/friend (before COVID) the care home is always clean and tidy. The procedures they have in place in order to let you see your relatives during these testing times are second to none. I would highly recommend this care home to anyone."
Kirsty H
carehome.co.uk rating: 5 out of 5
"My mum has been a resident of Ashminster House since February this year first and since day one the staff have been wonderful to mum and the family mum is very happy there and it was the best decision we made a wonderful place and have been brilliant through the last couple of rough months."
Jane T
carehome.co.uk rating: 5 out of 5
"My mum came here recently after not receiving good care from a previous home and I can't believe the care she has received in such a short time - it has been amazing. The staff are extremely caring and to see the difference in my mum is outstanding. We feel so relieved that she is now happy and being cared for as she should be. We have been well informed of her daily progress and FaceTimed with her and the staff have all been great. I would highly recommend this home."
Maria P
carehome.co.uk rating: 4.58 out of 5
"My mum has been living here since 2018 and she been happy there - she likes most of the staff. Mum enjoys the food they serve. When Mum lived on her own, she didn't care for her self and wouldn't get out of her bed as she has dementia, but since she has been in Ashminster House, they get her out of bed and gets her in the lounge most days. When Mum went in, she had lost a lot of weight, but now they have got Mum to eat. The staff have got Mum to join in some of the activities and coffee mornings."
Sarah B
carehome.co.uk rating: 3.92 out of 5
"Our dad has been a resident of the dementia floor for a number of years and has received excellent care. The home is always clean and tidy. The staff who look after him are an extremely important part of this care and for us their kindness and patience with him is invaluable. The consistency of staff has helped dad feel more relaxed as he recognises faces and is not subjected to continual changes which would unnerve him. We are providing this review at a time when Ashminster is having to deal with unprecedented challenges due to COVID 19. For us, as a family, it is hard not to be able to visit our dad but the home were quick to set up a system whereby we ring and book video calls with him as often as we want. Each time we have spoken to him he has been surrounded by all the faces we know who regularly look after him which is a great relief to us and a credit to the staff that they are committed to the residents and staying safe so that they can continue to care for our loved ones."
S L
carehome.co.uk rating: 4.67 out of 5
"My father was a resident here and the care he received was outstanding. All the staff were friendly and caring and helpful with any questions we had. I was also very impressed with the support they gave my Mum who visited daily. A very nice clean and homely care home."
D M
carehome.co.uk rating: 5 out of 5
"My mother has been a resident for almost five years. All the staff know and understand her very well so she benefits form continuity of care. The communication between the staff and relatives is good so health issues are highlighted straight away. The range of activities offered has increased and this must involve a great deal of effort. My Mum's religious beliefs are respected and the staff encourage her to join the Church services, which means a great deal to her. I am confident that my Mum is comfortable and very well cared for by all the excellent staff."
E K
carehome.co.uk rating: 4.64 out of 5
"Our father was failed by NHS so my sister and I paid for a private ambulance to take him to Ashminster House on 14 December 2018. He could literally do nothing for himself and literally dying before our eyes. Within a month he was able to go to lunch in the dining room and feed himself. He had put on over a stone in that month and looked so much better. Showered, hair cut and looking well and happy. The carers are first class and accommodation 5 stars."
Bonita G
carehome.co.uk rating: 4.92 out of 5
"No concerns as I know Mum's very well cared for. The staff are all friendly and the carers are brilliant, taking Mum's special needs into consideration! I'm always kept well informed."
P M
carehome.co.uk rating: 4 out of 5
"Ashminster House Care Home have looked after our Dad for the final 4 weeks of his life. We cannot praise them enough for the care and support our Dad was given. Nothing was too much trouble, from finding a longer bed (Dad was a very tall man), to making us sandwiches. Well done Ashminster. 1st class."
Sarah M
carehome.co.uk rating: 5 out of 5
"I would like to give a special commendation to all the staff of Rose Court in Ashminster House where my mother was resident for almost 2 years. The care, kindness and professionalism shown to my mother whilst in their charge has been outstanding, particularly in view of her dementia which meant that she could be very challenging at times. A well deserved 5 gold stars is awarded for their obvious dedication to the job."
Lesely H
carehome.co.uk rating: 4.83 out of 5
"My brother was admitted to Ashminster following a 3 month stay in hospital being treated with a severe infection and numerous deep pressure sores. He was very thin following the infection and needed 24 hr good quality nursing care. My daughter and I were impressed and it was our choice from 8 others in the area. He was quite frightened to be going to yet another 'place' but the staff quickly made him feel at home. He regained weight due to the excellent menu and his pressure sores, which were horrific, have now healed completely, due to the wonderful nursing care he received. The staff always have a cheery smile and the nurses are very approachable and happy to discuss any concerns. I have no doubt that the excellent care he received was instrumental in his amazing recovery. As a regular visitor, I have enjoyed the variety of teas, coffee, flavoured water (fresh fruit) and delicious cakes which are available to visitors and guests. I would highly recommend Ashminster House Care Home."
Christine D
carehome.co.uk rating: 3.92 out of 5
"Ashminster House was a lovely place for mum to go to. Because mum had Alziehmers, we didn't like having her go in a care home but Ashminster House out our minds at ease. The staff were extremely good and it put my mind at ease knowing my mum was being cared for properly. The staff are lovely and I would recommend this home to anyone."
Carol B
carehome.co.uk rating: 4.92 out of 5
"I was extremely pleased with the choice of home for my mother as she really enjoyed her stay at a difficult time in her life. She was not treated as a patient but almost as a friend by the staff who carry out a very difficult job. My only criticism would be that the smoking area could be improved by removing "woody compost area" as this looks really messy and the area was used by my mother virtually every day."
D E
carehome.co.uk rating: 4.17 out of 5
"The care at this nursing home is 100%, everyone is friendly. The staff are very efficient and treat the residents with dignity and respect. My sister spent her last few days in a calm and peaceful environment. Myself, family and friends were encouraged to partake of lovely cakes and biscuits cooked by the chef, tea, coffee and drinks were on hand at all times. The manager was so kind and helpful at all times, especially when my sister passed away. I can't thank them enough."
Marilyn W
carehome.co.uk rating: 5 out of 5
"We and Mum are very satisfied with the care being given here. All the staff are very friendly and helpful."
Margaret F
carehome.co.uk rating: 4.08 out of 5
"I cannot find any faults in this care home. Nothing is too much trouble. Staff are so nice. My brother is unable to do anything for himself. The staff wash him and change his clothes every day unless he has an accident and then it's more. Cups of tea of coffee is always available whenever we visit. The rooms and beds are always clean and tidy. He is allowed to have photos of his family on the window sill. To make him feel at home. We have no worries. Thank you."
Mary F
carehome.co.uk rating: 5 out of 5
"My mother and father spent the last years of their lives at Barchester Ashminster House Care Home and could not have received better treatment. The staff are exceptional, this includes the night shift workers. My mother was in the home for 2 and a half years and my father 1 year."
John U
carehome.co.uk rating: 4.5 out of 5
"My mother was only in Ashminster for 5 weeks, but the care and support she received from the home was 5 star, they are a lovely care home with brilliant caring staff, my mum was lucky to have spent her last few wks with you, I know she was so well looked after and cared for."
Kim H
carehome.co.uk rating: 4.83 out of 5
"I booked my mum into Ashminster House for nine days of respite care. From the moment we arrived, it felt as though she had been booked into a luxury hotel. The staff were very attentive and nothing was too much trouble for them. She's a vegetarian and was catered for superbly. She joined in the various activities that are provided during the week. She really enjoyed her stay at Ashminster House and will return."
Tracey P
carehome.co.uk rating: 5 out of 5
"My Sister has been a resident of Ashminster House for over three years. I have found the staff very friendly and caring, sensitive to all her needs. They treat her with respect and dignity and she says she is very happy. The level of care and nursing from the staff is a credit to the General Manager. As I live a long distance away from Ashford, when I ring I am fully updated with her well being, satisfied knowing she is being well looked after. A Big " Thank You " to all the Staff. The recent refurbishment of the care home is fantastic, light, bright and very welcoming and a joy to visit."
Susan
carehome.co.uk rating: 4.92 out of 5
"Original admission very welcoming even though after 9pm. Genuine care given throughout nine months until her death. Rooms are rather small and do not have shower en-suite. Laundry regularly went "missing". Difficulty in cleaning occupied room meant it was only cleaned around the edges. Nursing and care given at very good standard."
C H
carehome.co.uk rating: 4.09 out of 5
"Mum was a resident for one month, before she died suddenly. The care was kind and compassionate from all staff we met. Thanks from my family at a very difficult time."
C P
carehome.co.uk rating: 4.58 out of 5
"Mum has lived at Ashminster for a year and is content and well cared for. The staff treat her with respect and friendship and her preference to not have male staff attend to her personal needs is respected. She enjoys the food and her preferences are taken into consideration, even ensuring her plate is hot at meal times. Her needs are met to her, and our, satisfaction and she is encouraged, but not forced, to take part in activities. She is supported to perform what personal care she can and assisted with the rest. The hairdresser is there every week. The management team are always willing to stop and talk and her care plan is kept up to date and reviewed with me 6 monthly. There are refreshments available for visitors in the newly refurbished reception area at all times, including home baked cakes or biscuits. The garden is well maintained and Mum has a bird feeder outside her window, which is kept stocked. All staff are friendly and helpful and nothing is inconvenient for them."
Caroline P
carehome.co.uk rating: 5 out of 5
"I cannot fault any of the staff who are very caring and go out of their way to be helpful. My husband is a coeliac and he has no problem with getting gluten-free meals. As a family, we are very happy with my husband's treatment and cannot fault anything."
L E
carehome.co.uk rating: 4.83 out of 5
"We had to break some bad news to mum (son-in-law died) and we requested help from the staff who came immediately and provided support for mum after we had left. Mum could not be in a better place."
C E
carehome.co.uk rating: 4.42 out of 5
"Welcoming friendly staff at all levels. Highest professional care but all with personal touches given. The home is clean, light well maintained without the awful smelly, dingy appearance. Good communal area for nursing and dining. I always felt my mum was in safe hands and I never felt concerned that any of her needs were not being met."
L R
carehome.co.uk rating: 4.92 out of 5
"My wife went into Ashminster House for respite whilst I was in a London hospital. She was placed in an excellent room, was fed extremely wholesome and delicious food and had excellent care from all members of staff both day and night. As a visitor, I was always made welcome. In fact, when it was the time for her to come home, she was reluctant to leave."
Roderic G
carehome.co.uk rating: 5 out of 5
"My 80-year-old mother was struggling to live at home with mild/moderate dementia and kidney disease. I contacted Ashminster House and was so impressed moved mum in ASAP within four weeks mum looked like a new woman! She is putting weight back on. Every single member of staff has been amazing. Mum is settled, happy and the bonus for us is that I can take my puppy in to see mum which brightens her up no end."
C N
carehome.co.uk rating: 5 out of 5
"My mother has been in Ashminster House Care Home for three years now also my mother0in-law is a resident. I cannot fault anything at the home. The staff are very friendly and helpful and management are very good. There's always a smile from staff when I enter and they always keep me up to date with anything relating to my mother. I can't say enough about the excellent home well done!!"
L W
carehome.co.uk rating: 5 out of 5
"My lovely Nan joined Ashminster House in October 2014. Nan had the pleasure of being a member of Nursing, Rose Court and Memory Lane. Nan was happy and well cared for by all the team. They genuinely cared for her and it showed. The staff were always available to speak to us re Nan. Although Nan's memory faded more and more, she still had a lovely smile for everyone and seemed generally happy. Right until the very end, Nan was well cared for and most of the time the staff couldn't do enough for her. We will miss you all."
Tracey A
carehome.co.uk rating: 4.67 out of 5
"My wife was admitted to Ashminster House for her very few and final days. She was well cared for in the short time she was at Ashminster House. The receptionist was so kind, helpful and sympathetic to our needs. She deserves a special mention!"
Ian W
carehome.co.uk rating: 5 out of 5
"The home is extremely well run, most of the time under the deputy manager. We were made to feel very welcome and all the staff were very friendly and helpful. My mother-in-law went in for respite but due to her declining health (she was 101) and the death of her son, she was unable to return home. She was very happy and had made new friends. She was always saying how kind everyone was to her."
Rosemary F
carehome.co.uk rating: 5 out of 5
"The standard of care, especially Rose Court, is second to none. All of the staff are friendly and proactive with the residents. Thank you for the care and compassion shown. Good Luck to the new manager and her team!"
Graham W
carehome.co.uk rating: 5 out of 5
"My father was only in for two weeks and sadly died. He was very ill and the care and compassion showed by all staff to my father and also family members, especially my mother was outstanding. Nothing was too much and they kept us informed at all times. They were so respectful when my dad was in the last few hours of his life. The atmosphere is extremely warm and welcoming. I would not hesitate to recommend Ashminster house to anyone. Thank you all so much."
Sandra B
carehome.co.uk rating: 5 out of 5
"My mum moved into Barchester Ashminster House Care Home following a hospital admission. Cannot fault the staff or the home. Mum has settled in well and I am pleased."
Joe R
carehome.co.uk rating: 4.42 out of 5
"Very happy with my dad's care. Everybody is very helpful."
Bob C
carehome.co.uk rating: 5 out of 5
"My mother has been at Ashminster for six months now, we have been made welcome by everyone from the moment we arrived. Mum is very happy and frequently tells us how friendly, kind and caring everyone is towards her," nothing is too much trouble". She is treated with dignity and supported day and night, the staff listen. The acting manager, unit manager, all the nurses and staff are friendly professional and approachable. Mum always looks well cared for and is encouraged to sit in the lounge and join in. Mealtimes are relaxed, background music playing, and everyone is encouraged to eat at their own pace with staff quietly assisting if needed. I am so glad we found Ashminster and I believe Mum is happy too."
Elaine R
carehome.co.uk rating: 5 out of 5
"Mum was only a short-term resident, end of life care. Her care was excellent and she passed away in peace and with extreme dignity. The staff were all friendly and caring and they would do anything for her. The manager knew all of Mum's circumstances, remembered my name which was rather impressive."
Malcolm S
carehome.co.uk rating: 4.42 out of 5
"I don't think you can find a better home. I am looked after very well. I think the manager is amazing. The carers are all very nice girls. Always very kind and willing to help. The head chef is very good and does a good variety of food and tries to please. It is a shame he is going - Can you find one like him."
I M
carehome.co.uk rating: 5 out of 5
"My mother-in-law has been in Ashminster House for over a year now and enjoys the care she receives. She remains mobile and takes part in a number of activities such as cooking, handicraft and bingo. She receives excellent care from dedicated staff who regularly give us feedback and are very caring and helpful at all times."
Ian K
carehome.co.uk rating: 5 out of 5
"Very happy for Mum to be in a lovely caring home. Nothing was too much trouble."
Lynn H
carehome.co.uk rating: 5 out of 5
"Great atmosphere, clean, friendly, good food. Very impressed so far. Home from home environment. Thank you."
Ann D
carehome.co.uk rating: 4.67 out of 5
"Very impressed with the cleanliness and friendly staff. Would certainly recommend it to family and friends."
Alan D
carehome.co.uk rating: 5 out of 5
"I am pleased how this home is meeting my medical needs. My wife is also a resident with dementia. All levels of staff work well together and I am sure that we are well looked after."
Edward U
carehome.co.uk rating: 4.58 out of 5
"Happy - very good. Excellent staff. Enjoyable company and games and quizzes."
M T
carehome.co.uk rating: 4.5 out of 5
"So far I have enjoyed my time here, the staff are very helpful and are always there to give advice when it's needed - nothing is too much trouble."
H J A
carehome.co.uk rating: 4.83 out of 5
"My husband has been in the home for 3 and a half years. It was very difficult in the beginning when all staff and management tried to help my husband settle down. It took me a long time to accept my dear husband being away from our home. I spend most days at the home where I love to be. The staff and management are amazing. He is looked after great. It's not what we want for our loved ones but with all their help I am now coping a lot better."
Patricia Jean L
carehome.co.uk rating: 4.83 out of 5
"My grandmother was lucky enough to get a place at Ashminster in January 2017. Ashminster staff are so caring towards my grandmother, looking after her in a gentle, respectful and professional way. The home is very well run by the general manager, who has always been on hand to liaise with our family. I would highly recommend Ashminster to other families as I know from unfortunate first-hand experience that gems like this home are few and far between."
Rebecca R
carehome.co.uk rating: 4.75 out of 5
"I am the husband of an 86year old Parkinson's Disease sufferer, who entered the home 10 weeks ago when she was very unwell indeed. Thanks to the care received she is now well enough, against all expectations, to return home again. The management, nurses and carers were (with one exception) pleasant and welcoming at all times. The general atmosphere was happy, relaxed and quietly efficient."
J E H
carehome.co.uk rating: 3.92 out of 5
"My mother has been a resident (with Alzheimer's) since July 2016. My father was initially fine and stayed regularly for respite at the home in the early days. He has recently developed terminal cancer and has been admitted to the nursing section of the home on a full-time basis. The staff have given him much support and respect in this difficult time. The staff work very well together and all seem to take ownership of the running of Ashminster House. They deliver a very good service and show genuine care for their residents. This is sometimes not easy work and they are to be commended for what they do. They have also given me support and advice on the things that I have to deal with, including financial matters. Given a larger budget, the home could have slightly more staff at weekends and holidays, but we live in the real world and both I and my parents are very grateful that they are spending their final years at Ashminster House."
John U
carehome.co.uk rating: 4.5 out of 5
"My wife had dementia for over 8 years and spent her last 16 months living in Ashminster House. After interviewing 5 other care homes, I chose Ashminster because it looked and smelt clean and the staff were all well presented. Furthermore, when caring for my wife, I found them all to be most helpful, caring and sensitive to her many needs. Basically, nothing she required was too much trouble. My wife, family and I consider it most fortunate that she was in Ashminster for the last 16 months of her life. At 86, I am enjoying a 4-week respite at Ashminster to help me recover from a knee replacement. As the staff did such a good job helping my wife, I thought that I would take advantage of the same facilities that she had received."
J P
carehome.co.uk rating: 5 out of 5
"Mum initially and reluctantly went into Ashminster House Care Home October 2016 for 3 weeks respite care after Dad had a fall and was admitted to hospital. Unfortunately, his recovery was very slow and Mum had to stay in Ashminster for longer. In December Dad joined Mum for convalescence. The staff pulled out all the stops to get them a double room and all in time for Mums birthday. Dad was very poorly and never really recovered from his fall and passed away after only 1week in Ashminster. During this time the staff were amazing and gave them both all the care and attention they needed. Mum is still in Ashminster and only just this week has decided that she is going to sell her property and stay in Ashminster House Care Home permanently. The family knew this was the only realistic option she had but we had to wait for Mum to come to this conclusion herself. The dedicated staff continue to give outstanding support to Mum and us and in helping to make this transition through a difficult time."
Linda W
carehome.co.uk rating: 4.5 out of 5
"From the first moment that my sister and I walked into Ashminster House to find a suitable nursing home for my mum, we felt at home. From the manager down, we and mum were treated with nothing but kindness, respect and dignity. Mum went into Ashminster House for end of life care and she could not have had better care. The staff all do a very difficult job with kindness and compassion at all times. I have nothing but praise for them all."
Angela C
carehome.co.uk rating: 5 out of 5
"I never thought that my mother would be cared for in a nursing home but from the moment that we walked through the doors at Ashminster House, we knew that this was the right place for her and the family. Our mother was looked after with compassion, dignity and respect. We will never forget what you all did for her. You are truly amazing people - thank you."
Jacqueline B
carehome.co.uk rating: 5 out of 5
"Our dear aunt has just lost her long three and a half year battle with dementia. The love and care that she received right up to her death have been both touching and reassuring both for us and our dear aunt. The level of care and nursing achieved from the staff is a credit to the general manager who from her first visit to interview my aunt has overseen her care on her three and a half year battle with this awful illness. We as a family would like to thank all of the staff at Ashminster House for all they have done."
Dennis F
carehome.co.uk rating: 5 out of 5
"Although my Mum was only at the home for a short while, the care she received was excellent. The staff looked after her with compassion respect and maintained her dignity at all times. Their understanding of dementia was outstanding and always tried to involve her in the activities of which there were plenty In the last few weeks of her life the staff's caring, professional manner was a credit to the home. This was given from the managers right down to the domestic staff. We will never forget their kind words and constant refreshments too."
Jan D
carehome.co.uk rating: 5 out of 5
"Rather disappointed that on the death of my brother-in-law, the home apart from telling us that he had died, they never had the decency to say how sorry they were by mouth or letter that he had passed."
Edward B
carehome.co.uk rating: 2.75 out of 5
"My mother has recently become a resident of Ashminster House. From the first contact, the staff and management have been fast to respond, efficient and genuinely caring. Since move moved in, we have found the staff warm, friendly and willing to assist in any way they can. Information about care is readily available and the staff welcome the input of relatives. Although Mum having to go to a care home was a very difficult step to have to take, our experiences at Ashminster House has reassured us that Mum is in the best possible place for her needs."
Paul H
carehome.co.uk rating: 5 out of 5
"My experience with the care homes is very limited. My Wife who has dementia was in respite at another home for a couple of months. I then visited 3/4 care homes last June to find a suitable one for my wife, and chose Ashminster as they has a waiting list (good sign). The premises and staff appeared very clean and the food and smelled tempting. All levels of staff seem most considerate, kind, helpful, understanding and tolerant at all times, under any circumstances."
James P
carehome.co.uk rating: 5 out of 5
"The care at Ashminster House goes above and beyond anything you would expect. The staff from manager, receptionist, carers, nurse, chef and laundry girls and cleaners and maintenance men and entertainment manager are all warm and friendly, nothing is too much trouble and they always remember mums name. No matter how busy the staff are any query you have about your relations condition, or is she eating properly, is met with time to talk with you and reassure any worries. The patience the carers show with your loved ones, even when asked the same question over and over deserves a medal. The foyer is so welcoming with fresh flowers, newspaper and drinks and biscuits."
Janet D
carehome.co.uk rating: 5 out of 5
"From the moment I walked through the door to assess if this was the right place for my friend to stay, it felt like "home". My friend was so happy living at Ashminster and always told everyone it was better than a five star hotel. The staff in Rose Court made the transition from my friend living in her own home to one of being cared for very easy and natural. There was a wide range of activities that she could attend if she so wanted. The move to windmill Lodge was done with much care and attention, the staff always acted in a professional manner in her last days she was treated with love, dignity and respect. I couldn't have wanted better."
Allison
carehome.co.uk rating: 4.67 out of 5
"The home manager, administration team and nursing staff have provided an amazingly speedy and proficient response to my request for hospital discharge and admission to Ashminster for end of life care for my father. From referral to admission less than four hours! Attention given to person centred care planning 100%, relatives views, emotional support 100% staff attitude, considerate, polite, attentive and supportive environment, spacious light, safe, good access for those with disabilities, good privacy, pleasant and lots of different indoor communal rooms. Bedroom with en-suite, clean although decoration a little tired."
Ann A
carehome.co.uk rating: 4.92 out of 5
"My grandfather was admitted to the home for end of life care. From the first instance I was met with compassion, warmth and respect. My grandfather was treated with the honour and dignity he deserved at all times. My own children were welcomed and comforted in a way suitable to them. When I was unwell the consideration shown to me was second to none. The staff who whilst unobtrusive, are never far away from where they are needed."
Claire F
carehome.co.uk rating: 4.92 out of 5

Read our brochure 'Life in our home. Providing care through coronavirus' for more information on how we're here to help you and your loved one.

Read brochure
Food & Nutrition
Activities & Events
Care & Facilities
What happens now?
Are you ready to discuss your individual care requirements? Pick up the phone and talk to us, book a visit to our care home or come and take a look around our facilities.
Care enquiries
New care enquiry phone lines are open 8am-8pm
01233 428436
All other calls
Our fees and contract
We want to be as transparent as possible about how we charge for the different services we provide as well as what's included in our contract. Please click the links below to find out more about our fees and contract.
View typical fees
View Our Contract
Useful downloads
Here to help you make the right decision about your care requirements.