Meet the Ashminster House Care Home team
Our trained team of professionals work together to create the best possible experience for those living in the home, striving to deliver excellent care services in a warm, homely environment. You can find out more about some of our wonderful staff members below:
Syndie Parbhu
General Manager
Hi, my name is Syndie, and I am the General Manager here at Ashminster House.
I qualified as a nurse in 1996 and came to work as in England in 1999, joining Barchester in 2012 and working my way up from a registered nurse (mental health) to unit nurse manager and now deputy manager. I lead our dementia nursing unit and used my skills I have developed to ensure our residents receive the best care they can get so they are settled in their home.
I have undertaken many areas of training to boost my skills, including leadership training and mentoring, where I mentored a team leader for her Care Practitioner Award. I like to keep up-to-date with Incontinence and wound care training, venepuncture, peg feeding, diabetes and epilepsy, syringe drivers and catheterisation, which ensures residents can be treated within our home for many ailments without the need for outside intervention.
Having worked with acute dementia for many years, I know how to run a dementia nursing unit to a high standard, and pass my knowledge on to our staff to ensure every resident is well cared for.
I still cover nursing shifts to ensure I know what is happening within our home, and after 20 years of nursing, I strive to ensure our home is one of the best in the sector.
Outside of work I enjoy spending time with my daughters and socialising with friends.
Christina Stancu
I commenced my role as Deputy at Ashminster House in June 2020. Prior to this I have worked within other homes under Barchester Healthcare, since 2017. I have experience in varying Nursing fields and I am passionate about my career choice.
Sabrina Cox
Care Practitioner/Unit Leader
Sabrina began working at Ashminster House in 2008 as a care assistant.
She has developed her skills and successfully gained both Level 2 & 3 Health and Social Care vocational qualifications, and has also now completed our in-house care practitioner programme.
Sabrina currently leads our very homely residential dementia unit with her team.
In her own time, Sabrina enjoys spending time with her family.
Show More
Ilona Kori
I joined Ashminster House in February 2016 as a senior carer whilst awaiting my nursing PIN number and, once this had arrived, I commenced as a registered nurse (general), mostly working with elderly frail residents. In January 2018, I was promoted to unit nurse manager, and I am responsible for the running of our Windmill Lodge elderly frail unit. My unit has 24 residents when at capacity, some of which are high dependency with special requirements.
I like to keep up to date on training and techniques to ensure I run my unit to the best of my ability.
When I am not supporting residents, I like to walk my dogs, spend time gardening and I enjoy visiting different countries in my quest to travel the world!
Show More
Andrea French
I first started working with Barchester in November 2010. I was an administrative assistant at another home until January 2015, at which point I moved to Ashminster House and took up the role of administrator to join the wonderful team here. 
My responsibilities mainly consist of HR, payroll and accounts, although my day can include far more variety, such as chatting with our lovely residents, which is always a please. I have over 20 years' admin experience, and have achieved an NVQ level 2 in Business Administration and GCSE/AS Level in Accounting.
Outside of work I enjoy singing and spending quality time with my children and grandchildren.
Show More
Elaine Hilden
I have worked at Ashminster House since 2003, first as a carer then progressing to activities coordinator, which has know as 'Head of Lifestyle'. I have a wealth of experience in my role, as well as NVQs in Health and Social Care, Activities in the Care Setting and Dementia.
I am passionate about fulfilling residents' lives by getting to know each individual with a person-centred approach, learning about their experiences and helping them to express themselves, such as through reminiscing with items of old.
My interests outside of work include antiques, dogs and spending time with my family.
Show More
Abbey Campbell
I began working at Ashminster House in April 2018. In this time, I have enjoyed getting to know our residents and the responsibilities involved in working in a care home. 
I have worked in admin since I finished maternity leave in 2013. Prior to this, I ran my own department as a sales colleague in the electric power industry.
When I am not at work, I enjoy reading, socialising and spending time with my family.
Show More
Fiona Hill
I qualified as a chef in 1987 with a City & Guilds 706/1 & 2. I have gained experience in various establishments, such as schools, hotels, bistros, cafés and nursing homes.
From each of the places I have lovingly worked, I have taken ideas and inspiration and blended them to make mine a fine recipe for success.
I took up the position of head chef at Ashminster House in August 2018. I like to make residents' lives enjoyable by providing authentic and modern culinary delights from around the world, tantalising their taste buds.
I speak to residents individually to find out their likes and dislikes, and they let me know if there are dishes they would like to see on our menus. I enjoy learning new skills and I am open to suggestions.
In my own time, I like outdoor activities, swimming, reading and I am a keen environmentalist.
Show More
Derek Alldridge
I am the Head Housekeeper for Ashminster House and have been with the home for seven years.
My role is varied and includes making sure high standards of cleanliness is maintained. 
I have a passion for classic & historic cars and am a keen photographer.
Daniela Georgieva
I began work at Ashminster House in February 2015 as a care assistant whilst waiting to be registered as a nurse with the NMC. I have since been working as a Registered Nurse at Ashminster House and recently promoted to Unit Nurse Manager on the Memory Lane unit for people living with dementia. I am very passionate and dedicated, I enjoy working with my team to provide person-centered care to Barchester standard.
Out of work, I enjoy spending time with my family and going on nature walks.
Show More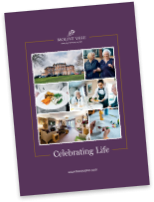 Read our brochure 'Providing great quality care and wellbeing' for more information on how we're here to help you and your loved one.
Read brochure
Food & Nutrition
Activities & Events
Care & Facilities
What happens now?
Are you ready to discuss your individual care requirements? Pick up the phone and talk to us, book a visit to our care home or come and take a look around our facilities.
Care enquiries
New care enquiry phone lines are open 8am-8pm
01233 428436
All other calls
Our fees and contract
We want to be as transparent as possible about how we charge for the different services we provide as well as what's included in our contract. Please click the links below to find out more about our fees and contract.
View typical fees
View Our Contract
Useful downloads
Here to help you make the right decision about your care requirements.
16