What our families say: Ashfields Care Home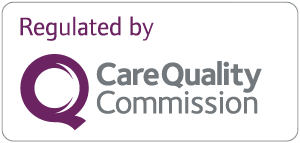 "My mum was taken into Ashfields during lockdown after a difficult decision made by the family. Well, we made the right decision. Mum has settled in really well and is well looked after by the lovely care staff. They can not do enough to make her happy and well looked after. Mum's birthday last week is very special to all of us as we are a very close family but the care staff at Ashfields made her birthday very special with cake and wine (mum does like her wine). The food, the activities, mum's room is fantastic. Well done Ashfields, we made the right decision."
Brian Ccarehome.co.uk rating: 4.58 out of 5
"We are a very close family and the decision to get Mum extra help was very difficult, we didn't know how she would react but to our surprise, she has settled in really well. Due to Covid its been very difficult not being able to see Mum as often as we'd like but staff have gone above and beyond to help, we have a visit each week and FaceTime. Spending Mum's birthday apart was difficult but we stood behind the car park wall and sang which was lovely, my brothers then stayed for a visit and recorded her opening all her presents so we could all see later, we then did a group FaceTime in the afternoon which the staff brought her a cake and we all sang to her. The staff do all they can to keep Mum happy and busy, which she loves. Mum has really got on well with all carers as they genuinely seem to love everybody. As a family we know Mum is safe and well looked after at Ashfields, her room is lovely, everywhere is clean, food is delicious and she has wine when she wants! This home is lovely."
Amanda Bcarehome.co.uk rating: 5 out of 5
"Dad moved to Ashfields in November as his dementia had increased to the point that living on his own was too risky. He is fiercely independent and had lived in the same house for 60 years, so I was anxious that settling into his new home would prove difficult. With the help of the care staff, activities team, admins and local GP, with his spacious room with en-suite as well as the large garden and various communal areas, he adapted incredibly quickly - the few setbacks were addressed in a planned way and soon Dad became part of the household. With spring came Coronavirus - Barchester as a management organisation and Ashfields as a care facility could not have responded better in desperate times. Staff have been fantastic and communication frequent and open. During lockdown we've managed to meet by Facetime, we celebrated Dad's birthday and Father's Day in person (socially distanced obviously!). The home regularly send photos and keep Dad busy and happy."
Di Ccarehome.co.uk rating: 5 out of 5
"The family are extremely satisfied with our choice of Ashfields for the care of our loved ones. The home has provided a safe and loving environment for our family to live in. The staff are respectful, caring and provide the personal and emotional support that is needed. The home keeps us informed of their needs and communicates regularly with us. The home provides a good range of activities to meet everyone's needs. The food is always good and provides a good balance of options. The management team have regular meetings to keep us informed of developments, and the home has recently been tastefully refurbished. In these challenging times, I feel confident that our family is being looked after to the best of everyone's abilities."
Sharon Tcarehome.co.uk rating: 4.58 out of 5
"My mother has stayed at Ashfields for two years now since her dementia became unmanageable at home, and my brother and I are happy with the care she receives there. My mother can be extremely difficult, but the staff are patient and caring. The meals are excellent, and I have several times been made welcome to stay for lunch with my mother and experienced first hand the delicious and well-presented meals. I very much appreciated the chef making special provision for a vegetarian Christmas dinner for me when I had dinner there with my mother on Christmas Day. My only concern is that the staffing levels may not always be sufficient, and the staff, who already work very hard, are very stretched."
Jan Lcarehome.co.uk rating: 4.25 out of 5
"The Rackheath team have been excellent during the Covid-19 crisis. Clear regular communication with family and a big effort to help our mum keep in touch with us whilst we are unable to visit. Given we live hundreds of miles away, Mum can feel isolated and gets few visits. During this difficult lockdown, the staff have really tried to engage and offer that extra human touch, even with staff numbers stretched. The activities team have introduced extra measures to help the residents; from favourite meals, extra magazines and helping share family photos we send in."
Roger Acarehome.co.uk rating: 4.58 out of 5
"My father has been a resident at Ashfields care home for 2-years now. He has settled into the home, and seems happy and content; he enjoys the food and his needs are taken care of. The care staff, on the whole, are caring, friendly, and co-operative, and responsive to any requests we make. There have been issues with a high turnover of management, and this has led to a lack of continuity, the present manager is trying hard to resolve these issues, and hopefully, he will continue in his post. We personally feel the staffing levels need to be higher, but we are told they are in accordance with Barchester`s staffing criteria. The home was recently refurbished, and although, it looks very attractive, we would question whether it was a priority over increased staffing. During the recent crisis, the staff have been heroic in their commitment to the residents, in giving us updates and being able to make contact by video calls."
Jane Acarehome.co.uk rating: 4.5 out of 5
"Ashfields has provided a lovely safe home for my mum since last summer and in the last few weeks have surpassed themselves. Staff have always been helpful and proactive in ensuring Mum has the best care possible. Cannot thank them all enough."
Gill Wcarehome.co.uk rating: 4.17 out of 5
"I wanted to say how thankful I am to know that my mum is been cared for in such a kind and thoughtful way; during this crisis. It is always easy to get an update on her well being, and I feel that all the staff are caring for her emotional well being while I am unable to visit her; thank you so very much."
Karen Jcarehome.co.uk rating: 4.33 out of 5
"Excellent care! My mum has been here for two years, and I definitely recommend this care home. Great food and entertainment, lots of great staff and good communication."
Beverley Lcarehome.co.uk rating: 4.58 out of 5
"The staff at Ashfields were so helpful and supportive when I needed respite care for my father. The home is clean, warm and comfortable with good food and outside sitting areas. Dad settled in well and nothing was too much trouble. The General Manager is excellent at giving advice and helping you through all the paperwork. I don't know what I'd have done without them."
Cherry Lcarehome.co.uk rating: 4.42 out of 5
"My main concern is having enough care workers at all times. I just want 100% care for my husband at all times."
S Ccarehome.co.uk rating: 4 out of 5
"I cannot thank this home enough for the overall exceptional care that Ashfields care home provided for my relative. At 94 years old he was able to live his life independently with dignity and respect. The staff ensured he was safe and well looked after as well as promoting his usual lifestyle routines."
Thomas Acarehome.co.uk rating: 5 out of 5
"The staff at Ashfields are excellent. They care and tend to my mother's needs. I feel satisfied and confident in all aspects of my mother's care. My mother enjoys and often speaks of trips out and in-house activities."
T Bcarehome.co.uk rating: 5 out of 5
"I needed help and a respite break and a stay for my wife seemed to be the answer at Ashfields. Very helpful staff, nice, clean and comfortable surroundings, and most helpful to my wife."
T J Tcarehome.co.uk rating: 4.42 out of 5
"Respite care arranged at very short notice, for which we are very thankful. My mum really enjoyed her visit to the "hotel" as she refers to it. She was well looked after and her every need attended to. She particularly enjoyed the trips out."
S Scarehome.co.uk rating: 4.92 out of 5
"My 94-year-old grandfather who is suffering from Dementia lives here. After looking at numerous off reports and making visits to other homes, we decided that this would be ideal for his twilight years. You can arrive any time, any day unannounced so the care is always transparent. I'm always made to feel welcome by staff, nothing is too much trouble for my grandad. He eats amazing here 3 courses for lunch, it smells and tastes amazing, no dreary hospital style food here I can tell you. There's always something going on which is so important for people with Dementia. They are always stimulated and we often sit in the lounge and sing together with the other residents . I genuinely couldn't be happier about having him here. If I could explain it to someone, I would say it's like a posh holiday camp/hotel. You can see the staff genuinely care about people. I always had bad thoughts about a care home, but this place has shown me its simply a big home full of life, love and laughter."
Louise Gcarehome.co.uk rating: 4.92 out of 5
"Difficult to fully review as not seen all aspects in operation, e.g. treated with dignity - how did they help him go to the toilet? Some of my questions were unable to be answered on picking him up, e.g. had he been out on any trips? Several items of clothing, although named, still lost."
J Dcarehome.co.uk rating: 3.92 out of 5
"My husband took time to settle into Ashfields but all the staff were very kind and patient with him, he has now settled and seems happy. At the end of March, we celebrated our Diamond Wedding at Ashfields with 20 members of our family. The venue and food provided was great and all the staff involved were very helpful. Thank you."
P Mcarehome.co.uk rating: 4.17 out of 5
"This care home employs the best carers and support staff I've ever encountered. The residents are treated well and the staff are very mindful of the illness suffered by them. The home is always clean and the food very good. The staff are great from the top to the bottom."
R Lcarehome.co.uk rating: 5 out of 5
"During my father in laws short stay (just under three months), we found the care home to be well maintained, clean and well equipped for the residents needs. We felt that the staff worked very hard to ensure the comfort and happiness of the residents. As visitors, we were always made to feel welcome anytime, any day. I would recommend this facility to families needing 'dementia friendly' care for their loved one."
H Tcarehome.co.uk rating: 4.08 out of 5
"My wife has been in this care home for 8 1/2 years. She has always been well looked after and the standard is very high still."
G R Pcarehome.co.uk rating: 5 out of 5
"The Ashfields staff are all very pleasant and make a real try at engaging with my wife and drawing her out. I find her room a bit of the small side and I am not sure that the bathroom is cleaned frequently enough. The alternative menu is a good idea but the residents don't seem to know about it. The garden is a bit limited and sad, lacking enough plants with not even a bulb to see."
R Ccarehome.co.uk rating: 3.75 out of 5
"Dad was with you for 8 months. During that time he was treated very well. His difficult diet requirements were catered for, any changes in meds discussed and monitored. The home was always clean, although you appeared short staffed for 2-3 months. When possible he was taken out on day trips and his condition and care always readily discussed."
Dennis Fcarehome.co.uk rating: 4.42 out of 5
"Professional care with kindness for my husband with severe dementia. The staff manages his, at times, difficult behaviours with skill and dignity. He currently attends for daycare but is booked for respite care soon."
Barbara Hcarehome.co.uk rating: 4.64 out of 5
"The experience myself and family have had at Ashfields has been brilliant and with the friendly and ever willing workforce, it really felt like a second home. I can honestly say in the months my father was a resident I only had good and positive feedback by family and his many friends that visited. All the staff are a credit to Ashfields."
Robert Fcarehome.co.uk rating: 5 out of 5
"Excellent care home for residents with dementia. The staff are kind and thoughtful and respect the residents in their care. There are lots of activities for the residents to join in with and there are trips out for those that are able. They look after every need of my mother. As we are so pleased with the care we have received we have just moved my Uncle in with her who also has dementia. They provide a caring environment for your loved ones."
Sharon Tcarehome.co.uk rating: 4.5 out of 5
"Very happy with my husband's care while I recovered from a broken shoulder. Staff really helpful."
Barbara Acarehome.co.uk rating: 5 out of 5
"I was told my husband would have an electronic mat at the side of his bed to alert staff if he was out of bed, on returning home, my husband informed me that he fell out of bed one night and had to keep calling for help to get up. I had asked to help him dress and undress but he said he did it all himself. I was uninformed about him falling one morning dressing himself."
Marian Hcarehome.co.uk rating: 3.42 out of 5
"We found the respite care home very clean and well maintained. The staff were both helpful and efficient. Nothing was too much bother. As this was my husband's first experience of respite care we were very mindful that this was to be a test case of how things would turn out for the future and we are pleased to say that everything was excellent with no complaints."
Linda Hcarehome.co.uk rating: 4.83 out of 5
"My mum needed care after a long stay in the hospital. The staff at Ashfields care home have made her stay here very comfortable. The welcome and professional nature of anyone we have dealt with has been amazing. It has now been decided that my mum needs long-term care and will be staying at Ashfields. We feel as a family she will be well cared for here and are looking forward to helping Ashfields care for her."
Karen Jcarehome.co.uk rating: 4.42 out of 5
"My Dad has been at Ashfields for a few months now. Any issues we have had have been dealt with quickly and all the staff are caring and compassionate. Whenever we visit they make you feel like part of the family they all are. Dad has settled well and his needs are always met. The staff also make sure my mother can visit during the week by helping with the travel arrangements. My mother even accompanied my Dad on a trip to the Norfolk Broads. We were allowed to add items to Dad's room to make it personal to him. The heartbreaking decision we had to make to put Dad at Ashfields was made easier with the compassion the management and staff. I cannot thank them all enough."
Sarah Kcarehome.co.uk rating: 4.67 out of 5
"My mum has finally found the right place for her, after moving from care home to hospital to several different places in the last eighteen months. The standard of care and understanding of staff is excellent, along with a nice friendly laid back approach. Mum has settled and her wellbeing has improved along with her appetite as the food is very good. She enjoys trips out and the entertainment team work hard keeping everyone occupied. Would highly recommend!"
Beverley Lcarehome.co.uk rating: 5 out of 5
"The home is very clean and the staff are excellent and friendly. The food is wonderful and you have a choice on the menu to pick from. My wife has dementia and is treated with respect and like any good husband I only want the best for my wife and it is here at this home. If one has any problems, the manager, who is the best, is there to solve them."
Victor Dcarehome.co.uk rating: 5 out of 5
"Mum has been in residence at Ashfields for 3 months and has dementia. The caring staff are now well aware of her likes and dislikes and she is comfortable with them. Although she has a small appetite there is always a good choice of food, especially desserts! She has been encouraged to continue her love of music and a keyboard is provided for her to play. Her family are satisfied that she is well looked after and appreciate the support given to us."
Patricia Gcarehome.co.uk rating: 4.42 out of 5
"I am satisfied with my uncle's care and feel that all his needs are met with care and dignity."
A Scarehome.co.uk rating: 4 out of 5
"My wife is cared for very well. The staff are friendly, caring and treat my wife very well."
George Dcarehome.co.uk rating: 5 out of 5
"Care for my mother is exceptional at this care home. My mother is treated with respect and dignity and staff are very caring and helpful."
Mike Dcarehome.co.uk rating: 5 out of 5
"Since my wife came in in October 2017 we have been very pleased and satisfied with the way she has been looked after."
Kenneth Fcarehome.co.uk rating: 4.58 out of 5
"All the staff are so helpful, kind and caring. I would highly recommend this care home."
S Bcarehome.co.uk rating: 5 out of 5
"We are extremely happy with the care that Ashfields provides for my mother. Her personal care needs are provided with respect and dignity. There are plenty of activities for the residents to join in with and trips for those that are able. All the staff are friendly and caring, they keep us informed of mother's health and regular residents meetings by the manager keep us informed of the running of the home. The food is excellent and we have joined in many events and celebrations with the care home. We would have no hesitation in recommending Ashfields to anyone else looking for a care home in the area."
Sharon Tcarehome.co.uk rating: 4.67 out of 5
"My husband was getting very low in his attitude to everything, especially when he avoided food and drink. The staff very kindly tried to get him interested, having the doctor check at quite a number of times. Fortunately, with staff helping him through this, he is pulling through."
Sheila Acarehome.co.uk rating: 4 out of 5
"My mother had been unwell with a cold, thrush in her mouth and a sore eye infection. The care staff were quick to contact the doctor and medicine was administered promptly. The care shown to Mum was exceptional with regular turning in her bed and monitoring her condition. Mum is in the latter stage of dementia but she is always treated with respect and love. As she is now in her room more, the staff have added lovely decorations to keep her interested."
L Fcarehome.co.uk rating: 5 out of 5
"I find it is very good for my wife."
George Dcarehome.co.uk rating: 4 out of 5
"Overall, the staff are caring and provide a good environment for residents. Attention to detail could be better. The food is nourishing and well prepared. Housekeeping is good. A greater emphasis on individual stimulation for residents would help those suffering with dementia."
P Bcarehome.co.uk rating: 3.42 out of 5
"The whole experience is good. My wife has been looked after with respect and care."
Graham Pcarehome.co.uk rating: 4.67 out of 5
"Excellent care for my friend (born 17th July) and is 82 years old with vascular dementia. He was the caretaker of our building for close to 20 years, very independent. He was dressed well, hair trimmed. Clean shower, lovely room with memory box on door, very clean. He knew his way around, lovely sitting area, delicious meals, fabulous and respectful carers."
Natalie Scarehome.co.uk rating: 5 out of 5
"This care home is very well run. The carers are very good at what they do and very caring to the needs of the residents. Patience is required to be a carer in an environment such as this and the staff have it in abundance. The toilet and bathroom areas are always clean and fresh smelling. Food is well cooked and residents who can't feed themselves are assisted."
Tony Pcarehome.co.uk rating: 3.67 out of 5
"A very well run care home, specialising in the care of dementia and similar conditions. The home is light, bright and a regular hive of activity for its residents. The staff are excellent, giving attention to everyone in their care and showing a compassion and tenderness that one can only admire."
S Scarehome.co.uk rating: 4.67 out of 5
"My mother is a resident at Ashfields and I feel she is being well cared for by kind and dedicated staff. On entering the home I was greeted by a nice fresh smell - it felt like visiting someone's home. The atmosphere is very welcoming and relaxed. The lounge is especially comfortable and the staff are always on hand to jolly everyone along! The residents' rooms are comfortable with orthopaedic beds, en suites and TVs."
A Dcarehome.co.uk rating: 4.58 out of 5
"My mother has been in Ashfields since December 2016 and the staff have been polite, supportive, professional to my mother, my elderly father who visits regularly and myself. I feel confident that my mother is receiving excellent care, is treated as an individual with dignity and respect."
L Hcarehome.co.uk rating: 4 out of 5
"The home is a pleasant and well-run residence. Staff are kind, friendly and professional."
M Dcarehome.co.uk rating: 5 out of 5
"I have always found Ashfields welcoming when visiting my mother who has dementia and finds it hard to communicate. The carers are always on hand to help if she requires help. They show kind and sensitive care, with hugs and cuddles to help Mum feel at home. Mum now requires assistance at meal times but patience is always shown even when Mum becomes aggressive. Mum doesn't like baths/showers but the carers pick their times when Mum is in a receptive mood showing individual care."
Lesley Fcarehome.co.uk rating: 4.92 out of 5
"My mother has been in this care home for more than seven years. She is extremely well cared for and the staff are more than helpful at all times. My mother still looks forward to having her hair done every week (not bad at the age of 97). They have a first rate chef at the home who prepares everything from fresh and the food is appetising. There are always activities to participate in."
M BMcarehome.co.uk rating: 4.67 out of 5
"Our father is very well looked after. We are really grateful to have found Barchester Ashfields Care Home. We would have no hesitation in recommending this home. The staff are fantastic!"
Katherine Mcarehome.co.uk rating: 4.67 out of 5
"We are very pleased with the services provided by Ashfields. Our mother has been in care for a year and we have found the support and care of the staff to be excellent. Residents are all fed well, have regular activities organised and staff are attentive to their needs. We get regular updates at meetings provided by the Manager and care plans are reviewed and updated regularly. Mother feels safe and secure at the home and she is treated with dignity and respect."
Sharon Tcarehome.co.uk rating: 4.58 out of 5
"I am very pleased with the care my wife is receiving at Ashfields and I am always made very welcome."
Brian Scarehome.co.uk rating: 4.5 out of 5
"The family were made welcome at Barchester Ashfields Care Home at all times. We cannot thank it's staff enough for the peaceful and dignified end of life they gave to my sister. It is something that the family will always remember. The manager was so kind and understanding."
Kathleen Wcarehome.co.uk rating: 5 out of 5
"I found the overall care of my dad was very good and specific staff members were particularly lovely and took him under their wing. He was very poorly throughout his stay and could be quite difficult to handle sometimes, but at the very end there were 5 members of staff sitting with him and that gave us a great comfort. However at times during his stay there were staff shortages and my dads cleanliness was not as good as it could have been, and I needed to insist he was given a bath. You need to get rid of the carpets in the room."
Fiona Lcarehome.co.uk rating: 3.83 out of 5
"Ashfields is a home for elderly people with dementia. There has been a period of management change and now there appears to be more focus on the details. My mum is looked after well, but the staff are busy and at times and she would like a little more one to one attention."
Roger Acarehome.co.uk rating: 4 out of 5
"All the staff were helpful and friendly and especially the management who gave me a great deal of assistance in transporting my wife to Ashfields. Also during my visits. Meals were first rate and the en-suite room was cheerful and comfortable. My wife appeared quite comfortable there."
Reginald Ccarehome.co.uk rating: 4.58 out of 5
"My sister has been at Ashfields Care Home for a long time. She is very poorly now aged 86. I see my sister twice a week. I visit her on different days of the week and time of day. I have always been pleased with the care she receives."
Kathleen Wcarehome.co.uk rating: 4.25 out of 5
"Mum has vascular dementia, the staff are always very hard working and understanding, I am very happy with their care. She is always clean and in her own clothes which is a plus. There have been a few changes in management and carers. The only thing I am concerned about on occasions is the amount of staff on duty. The home is always really clean and tidy, mum seems to be happy and contented. The staff always have time for the residents and also for me, I have needed them on many occasions when I have been upset."
Linda Tcarehome.co.uk rating: 4.75 out of 5
"Review was very positive underlining the care needs of my sister. I was made to feel very welcome by the friendly staff and met the new manager for the first time she came across very positively about her role and seemed pleased that we were happy about my sisters continued care. She did point out that after a recent inspection she needs to address some issues and that she would be attending to these soon. I left feeling happy at where my sister is and confident that all her needs are being met."
Ian Bcarehome.co.uk rating: 4.42 out of 5
"Very caring and cheerful staff, good food and facilities. Events organised and residents treated with dignity - doctor visits regularly. Only criticism - gifts and belongings go missing, hard to keep track of personal items. Overall standard is very good and the staff are doing an excellent job."
Nik Mcarehome.co.uk rating: 4.82 out of 5
"My family and I have always been greeted with recognition and inclusion. We have noted that staff look after our mum as well as possible in this environment and treat her as close to one of their own family members as is possible. My sister and I are regularly updated on mums progress and we feel that she is well cared for. Its a shame that she is not well enough to participate fully in the regular outings/events made available to her."
Christina Bcarehome.co.uk rating: 4.75 out of 5
"Excellent in all areas."
Gillian Tcarehome.co.uk rating: 5 out of 5
"This was my father-in-laws first visit to Ashfields for respite care, my father-in-law really enjoyed his week, the care given was excellent. Lovely friendly staff, nothing was too much trouble. The variety of food in the restaurant was great. Everywhere so clean and tidy. All the residents seem so happy and settled. My father-in-law will be back in October."
Dawn Mcarehome.co.uk rating: 4.5 out of 5
"My husband is very well cared for, well fed. Christmas and New Year were very good. I am made to feel one of the family when visiting and can have meals with him at any time. I do fee it would be better if there were more male residents in the home."
S Bcarehome.co.uk rating: 4.75 out of 5
"The atmosphere in the lounges and communal area appear happy and caring. Two of the residents come across as aggressive due to their illnesses but are attended to by staff in a diplomatic caring way, especially if they confront other residents. The residents always appear clean and tidy in their dress. Those who are able to are taken on many trips ie. river boat excursion, visits to local garden centre etc. and are well attended to."
M Pcarehome.co.uk rating: 4.5 out of 5
"Excellent service throughout. Staff are very friendly and helpful. Any queries are answered quickly. The most important thing is that my mother is happy and settled."
Phillip Mcarehome.co.uk rating: 5 out of 5
"My mother attended daycare at Ashfields and always enjoyed her time there. Staff were kind and considerate at all times and treated my mother with care and respect. Facilities were good and she enjoyed numerous activities."
Iancarehome.co.uk rating: 4.33 out of 5
"I was so impressed with the home, especially as I was walking around, they had entertainment on. All the staff kitchen, laundry, admin all took the time to get involved. This made me feel home from home and not just a care home. The staff care! I was looking for day care however my dad does not have dementia."
Hannahcarehome.co.uk rating: 5 out of 5
"For visitors it is a pleasant welcoming establishment in the village setting, helpful staff in reception and with refreshments available. Over five years I have been impressed with the care given by the staff and the professional handling of the more difficult dementia cases and even now in the later stages of need one to one care i.e spoon feeding ect although it must be a very demanding job they are always willing to greet with a smile, credit to them all. Overall a very clean home with good food."
Graham Pcarehome.co.uk rating: 5 out of 5
"My mother has just moved into Ashfield Care Home. We were given a very good tour of the home and the staff were so friendly and caring that we decided it would be the best place for mother. We have been very impressed by the care and support my mother has received. The staff have taken mum out on trips and encouraged her to make friends. The staff spend time talking to mother and nothing is too much trouble. They have got her ready for a wedding she attended. We have been invited to the home for a meal with mum and the family. Mum has her hair cut, feet looked after, clothes washed and she is bathed when necessary. Since entering the home mum is the happiest we have seen her for a long time. She feels safe and secure and the staff treat her with respect and dignity. The whole family are impressed with the homes environment and the care is receiving."
Sharon Tcarehome.co.uk rating: 4.83 out of 5
"Excellent care. Staff all very helpful and friendly. We are delighted and relieved that our father is getting good, dignified care."
Katherine Mcarehome.co.uk rating: 4.83 out of 5
"A very comfortable and positive care home. Staff always go that extra mile."
Margaret Bcarehome.co.uk rating: 4.5 out of 5
"We are really pleased with how well mum has settled into Ashfield. In particular, we like how she spends time with other residents in the sitting room and participates in activities. In her previous care home, she did not have her room so we are very relieved that she has a better more sociable quality fo life. She has made friends, put on weight, and has been out on trips. Overall I think she is happy at Ashfields and safe which gives us peace of mind."
Tina Fcarehome.co.uk rating: 4.5 out of 5
"When visiting my mother at Ashfields I always find the staff very friendly and extremely attentive to her needs. As she has dementia nothing is too much trouble to make her as happy and comfortable as they can. There is always a happy atmosphere and lovely smell of cooking! We are very satisfied with every aspect of her care."
Brian Wcarehome.co.uk rating: 4.5 out of 5
"This care home has an amazing atmosphere as trained nurse and community chaplain. I have visited many care homes and this was my best ever experience. Through suffering from dementia the residents in this care home seemed to be at home in their surroundings and I was most definitely visiting their home as a guest. The sense of continuing respect for each individual was very evident and the attention to detail and creativity in using things that prompted memories for people was incredible."
Caroline Scarehome.co.uk rating: 5 out of 5
What happens now?
Are you ready to discuss your individual care requirements? Pick up the phone and talk to us, book a visit to our care home or come and take a look around our facilities.
Care enquiries
New care enquiry phone lines are open 8am-8pm
01603 954 052
All other calls
Our fees and contract
We want to be as transparent as possible about how we charge for the different services we provide as well as what's included in our contract. Please click the links below to find out more about our fees and contract.
View typical fees
View Our Contract
Useful downloads
Here to help you make the right decision about your care requirements.
13