What our families say: Appletree Grange Care Home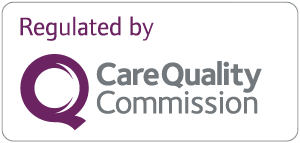 "The manager/deputy are a credit to your company. Excellent staff, attentive, caring, efficient and knowledgable. The rooms are shabby and require painting badly. Bedspreads are worn and dated, the furniture is old, drawers stiff, wardrobe doors stick, cabinets chipped. Tv's no signal and no remotes. The place is let down by the communal area, chairs have seen better days and need better covers on. Table for coffees needs to be more stable. The home itself is ready for an upgrade to reflect the staff and their dedication and excellent service they provide."
J A
carehome.co.uk rating: 4.00 out of 5
"After a tough start, the resident has settled down really well. The resident wouldn't have gotten the excellent medical attention that has been received here. Seems happy with meals."
G R
carehome.co.uk rating: 4.42 out of 5
"Staff are very friendly and kind and offer much support and care to residents. Rooms are tidy and well kept - very cosy. Management is outstanding and made it very easy to communicate with family members and is very compassionate. All meals are given to residents at a very high standard with different options. Would highly recommend the home."
H W
carehome.co.uk rating: 4.25 out of 5
"The care Mam has received has been superb. Especially during the whole pandemic. The staff are kind, loving and caring and always treat Mam with the utmost respect. The manager has gone above and beyond with her help and support, which has been so comforting to my family in Australia. I know Mam is in the best hands possible, and I am very grateful to all the staff who make this possible."
Sharon W
carehome.co.uk rating: 4.75 out of 5
"I am so glad I was able to get my husband into Appletree Grange. It satisfied all of my needs for him and everyone is friendly."
M L
carehome.co.uk rating: 5 out of 5
"Since my mam has been in Appletree, we have been very happy with the care and staff. She seems very happy."
E R
carehome.co.uk rating: 4.92 out of 5
"Although we got off to a shaky start when mum entered the home about 18 months ago, I guess mainly around mum leaving her much loved family home and all of us getting used to new people and a new regime in our lives. To see her now settled and comfortable and cared for is a testimony to the staff here. From the new manager, administration and carers a huge thank you from the bottom of my heart. You have and are making a difference. Keep doing what you are doing, you're fab!"
K P
carehome.co.uk rating: 3.83 out of 5
"Lovely friendly staff. A pleasure to visit and absolutely nipping clean."
L W
carehome.co.uk rating: 5 out of 5
"My mother has been in Barchester Appletree Grange for eighteen months and after initially not settling down has settled in really well, taking part in activities and enjoying the entertainment up until Covid restricted admission to the home. I have no problem recommending Appletree Grange and their staff."
Dacid M
carehome.co.uk rating: 5 out of 5
"The outside and entrance area of Appletree Grange is let down so badly it belies the wonderful standard of care inside the home. Visiting relatives every 2 weeks we are inevitably faced firstly with a skip which may be empty, filling or overflowing but seems to be always there. The planters at the front doors are uncared for and empty of nice plants or flowers, better not to be there at all. To the right, there is a bunker the wooden gates in an awful condition which does little to disguise the large bins outside, in fact, all the fencing is in need of a good repair and facelift. To get to see our relatives we had to squeeze through between more huge bins into the garden area which is frankly disgraceful, plastic and rubbish in corners under shrubs, wonky stepping stones to get across the grass (6sq ft), dilapidated garden furniture stacked up, a raised bed made of rotting sleepers filled mostly with weeds and faded plastic novelties degenerating on the back fence. This is the outlook residents have from their conservatory and it is utterly depressing. A rethink and action desperately needed soon."
Carol G
carehome.co.uk rating: 4.33 out of 5
"My aunt and uncle are both extremely elderly and frail and their move to Appletree Grange has proved successful in many ways. They have actually made friends and have acquired a healthy appetite!!! They also find the staff friendly and very caring, which to them is so important."
John G
carehome.co.uk rating: 5 out of 5
"My family and I are grateful to all the staff at Appletree Grange, they are wonderful and caring people. The manager is first-rate, both in the way she encourages her staff and the way in which she engages with the residents' relatives, an especially important task since the outbreak of the COVID-19 pandemic. Also, special thanks to the activities organiser. My Aunt is very fond of her and says that she goes above and beyond her duties. It was my aunt's decision to move into residential care, she chose Appletree Grange and we are so glad she did."
A M
carehome.co.uk rating: 4.08 out of 5
"As soon as we went to Appletree we were greeted with professionalism and compassion. The home is of an excellent standard. The staff were friendly and helpful and very caring. Mum was treated with the utmost respect and compassion. The room we chose is modern, well decorated and very clean, almost hotel-like in its high standard. I am very happy with every single aspect, feel confident it is the best place for my mum. Delighted!"
Sharon W
carehome.co.uk rating: 5 out of 5
"My husband is a resident as he has mixed dementia and is unable to be cared for at home. Being cared for at Appletree Grange is the next best thing to be looked after at home. There is a lovely 'family' atmosphere, the staff are as concerned about the family of the residents as they are about their patients. I am regularly invited to share a meal with my husband."
Patricia F
carehome.co.uk rating: 4.33 out of 5
"Care and attention very good. Staff work very hard and put themselves out to look after the residents. My main concern is the lack of entertainment and table games. When my Mum first arrived there was always something going on. TV seems to be the main source of entertainment now."
K G
carehome.co.uk rating: 4.17 out of 5
"My dad was a resident at Appletree Grange, Birtley for just over two years. During this time my husband and I both felt that he was cared for in the best way possible. The Home is spotless with no smell at all. He was treated as an individual and staff and management could not have been more supportive to my husband and me throughout this time. The range of activities and entertainment was excellent and stimulating. My dad loved to join in the singing and represented the Home in the Gateshead dementia choir and sang at The Sage. The food was freshly prepared with plenty of choice. When we were told he needed nursing care and that Appletree Grange could no longer meet his needs, we were all saddened that he needed to move on. Management were extremely helpful in assisting with this transition. I would not hesitate in recommending Appletree Grange to family and friends."
Pat M
carehome.co.uk rating: 4.75 out of 5
"After viewing several homes in the area we knew as soon as we walked through the doors of Appletree Grange that this was perfect for Gran's new home. We were welcomed by extremely friendly and professional staff and were made to feel at home. All staff went out of their way to answer our questions and they asked Gran if she wanted to join in with the activity session, which was Bingo. The home was spotless and had a lovely fresh smell, which is something many homes lack. Gran settled in well and loves her new home. The manager went out of her way to make Gran comfortable and took time out of her busy day to sit and chat with us for a while. Perfect choice and I would highly recommend."
Joanne
carehome.co.uk rating: 5 out of 5
"Mam has been in care since January 2018. Appletree has a welcoming, caring atmosphere - managers door always open and available to discuss anything - positive or negative. Mam always clean and tidy and most importantly happy. Staff friendly, helpful and caring. Couldn't have asked for a better place for Mam."
Andrea R
carehome.co.uk rating: 4.17 out of 5
"Really friendly place to visit with management and staff all very welcoming. They make every resident feel at home and are always on hand to help. The manager is a credit to the residential home and really easy to get along with."
Nick L
carehome.co.uk rating: 5 out of 5
"My Mum went to Appletree Grange for respite care and stayed there almost 4 weeks over the Christmas and New Year period. Our family were very happy with the care she received, in particular, that any requests we made were speedily dealt with. Mum enjoyed the food, there were a large number of activities on offer and the Carers were very cheerful, positive and good at their jobs. We visited frequently and were confident that medication was given on time and that she was well looked after."
Catherine
carehome.co.uk rating: 4.75 out of 5
"Satisfied all round. If possible I would like to speak to my sister's carer when I visit so I can replace any toiletries she has used. My sister can't speak for herself. Parking can be a problem too."
Paul M
carehome.co.uk rating: 4 out of 5
"My mother has been a resident of this care home for three years now, her Alzheimers has progressed greatly during this time. Since moving into Appletree Grange Care Home my mother has been happy and very well cared for. The staff are friendly and courteous and treat my mother with dignity and respect. The home is always spotlessly clean and the food is always cooked and presented very well. I would have no hesitation in recommending this care home to anyone."
Sue R
carehome.co.uk rating: 5 out of 5
"Clean - spotlessy so - no smell. Manager and staff always available to discuss any concerns. Food lovely - presented well. Good range of activities/outings. Mam always treated with kindness and dignity. COmmunal areas fairly crowded. Rooms small but more than suitable."
A R
carehome.co.uk rating: 4.92 out of 5
"The care which my mother has and continues to receive at Appletree can only be described as first class. The staff and management who work at the home are fully committed to the care of the residents in a holistic manner. The level of contact with the home is also excellent with thorough reviews and individual meetings regarding a person's care needs"
T G
carehome.co.uk rating: 4.83 out of 5
"I visit my wife daily at Appletree. The excellent standards are consistent and all of the staff are very pleasant and make me feel very welcome. I know my wife is in a very good and caring home. She feels safe and wanted and has friends which also includes all the staff. Appletree takes care of my wife and I have no concerns."
Matthew M
carehome.co.uk rating: 5 out of 5
"When I walked into Appletree Grange having visited lots of other homes, I knew this was the right place for my mother. The staff are all very friendly, welcoming and very caring and kind. My mother and all the residents are treated with respect. The food is lovely and there's always plenty of activities and regular entertainment. I know I made a great choice."
Christine T
carehome.co.uk rating: 5 out of 5
"I am well pleased with the care my husband receives. He is happy here and we have no problems at all. The food is excellent and well presented at all times. The home is well run and is always very well presented. The management provides an excellent service and keeps you well informed of anything you need to know of. I think Appletree Grange is a very well thought of residential care home."
Margaret S
carehome.co.uk rating: 4.5 out of 5
"After the first few weeks, my Mam has settled in very well and is very happy at this home. She has lots of activities and trips out and joins in with all of the activities."
David L
carehome.co.uk rating: 4.83 out of 5
"Mam is very well looked after. My sister and I have no worries about Mam. She is always very well, if there are any problems I am informed directly."
Valerie R
carehome.co.uk rating: 5 out of 5
"Appletree is a delightful care home where my mother has settled very well, but this home would really go upmarket if they had a conservatory so families could sit with residents."
Doreen W
carehome.co.uk rating: 5 out of 5
"Appletree Grange could really use a conservatory built. It would be ideal for residents to sit in, on a lovely day and to watch things in the garden. It would also be good for any events they have planned. Appletree is a very caring and well-kept home, my mum loves it there."
Susan D
carehome.co.uk rating: 4.83 out of 5
"My experience of Appletree Grange is most pleasing and positive in every respect. The care my aunt receives is of an excellent standard. Her individual needs are well catered for with great care, respect and understanding by all the staff. I wouldn't hesitate in recommending Appletree Grange to anyone else."
K S
carehome.co.uk rating: 5 out of 5
"Mum has advanced stage Vascular Dementia and was friendly it increasingly difficult to lead an independent life. She was depressed and withdrawn. Since she entered Appletree Grange she has a renewed zest for life and is happy and content. The staff are caring and efficient. They treat each resident with respect and have a genuine liking for them. My sisters and I were worried about how mum would react to her new life - our worries were needless, thanks to the care of the care home staff and management. Have recommended Barchester Appletree Grange Care Home to friends of ours."
Liz C
carehome.co.uk rating: 4.75 out of 5
"Speaking on behalf of my mother, as Mam has dementia and Alzheimer's, Mam seems very happy, clean, groomed. She likes her outings and loves watching telly and going over to the Community Hall to have a bit of a dance. I would only love it if she could recognise me but she can't, well she is still here."
Ruth B
carehome.co.uk rating: 4.17 out of 5
"The care my husband receives is excellent on a daily basis. He is always clean, dressed and well presented. He is happy at Appletree Grange and enjoys his food and on occasion an outing. The building is always very clean and smells good which is rare these days as the ones I heard of usually smell! I find the general manager excellent at her job- she keeps you informed of everything you need to know and Appletree Grange is a credit to her management. The only thing I find is it would be a help if there was a sitting room for visitors because it can be awkward when you visit and you can't get a seat next to your relative! That is all I can say otherwise I think it is one of the best care homes around."
Stanly S
carehome.co.uk rating: 4.5 out of 5
"I am very happy with Barchester Appletree Grange Care Home. All the resident are well fed and cared for, the place is always very clean and there is a lady who calls bingo and does a lot of other activities as well as entertainers coming to the house. There is a TV in the lounge with plenty of DVD's. There is also a cassette to play music. People who cannot feed themselves are fed by the staff each meal and all the carers make everyone welcome when you visit the home. It's a home from home."
Sonia W
carehome.co.uk rating: 5 out of 5
"The home has been the best thing that has happened to my mother in recent years. She is safe, well cared for, and has lots of company. She engages in the activities and is happy to join in whatever is going on. We were worried as a family about placing my mother in care but those fears and worries have totally disappeared. I cannot praise the home and all the people who work in it enough. The standards are exceptional."
Ray J
carehome.co.uk rating: 5 out of 5
"The staff in the home are very friendly, caring and obliging. Bedrooms seem rather small, no room for any additional furniture i.e another chair for visitors. The furniture in the bedroom is quite old. Daytime area (lounge) is tight for space both for residents and visitors. Narrow corridors make it difficult to give residents walking exercise."
Christine A
carehome.co.uk rating: 3.67 out of 5
"Appletree is a small friendly care home, where all the residents are treated with dignity and respect. During the day the residence socialise/relax in one communal living area, where they can interact with their fellow residents and carers. From my experience, visiting my mother on a regular basis, I've noticed the staff are of the highest standard and they genuinely care for the residents, which gives me peace of mind knowing my mam is being given the best care possible."
David B
carehome.co.uk rating: 4.75 out of 5
"Visited the home on the 30 of July 2015, spent most of the morning with mother the day being her 97th birthday. The home had a very pleasant atmosphere with good clean surroundings. I found the menu for the day good wholesome food, mum appeared to be very happy at Appletree Grange which makes me contented that she's in good hands."
Frank B
carehome.co.uk rating: 4.5 out of 5
"I am always kept informed of my sisters health, how she has been and what she has been doing."
Ann S
carehome.co.uk rating: 5 out of 5
"I came to look around the home for my mother after visiting a few more homes, I really loved this home, the staff are very friendly and the manager is lovely and very helpful. I just felt there was a lovely atmosphere, I am made welcome whenever I visit Mam."
Ruth B
carehome.co.uk rating: 4.17 out of 5
"I find Appletree Grange to be a home loving atmosphere, staff are lovely with the residents, if I have any concerns they are easy to talk to and give me peace of mind, they have summer fairs, which are quite good, we have sing-alongs which get the residents involved and which they enjoy. All in all I am quite happy with the care there."
Florence D
carehome.co.uk rating: 4.25 out of 5
"Well kept very clean home. Staff always willing to talk about residents, plenty of activities to keep minds working. My father has improved loads since coming to Appletree. If he had stayed at the previous home I don't think he would still be with us. Love the open days, raffles and tombola's. The atmosphere is relaxed, homely feel about the place with nice nick nacks like a proper home not a care home."
Jean S
carehome.co.uk rating: 4.92 out of 5
"Since my mother has resided at Appletree Grange she has been cared for extremely well with respect and dignity. The staff have as very caring approach and make family and friends feel very welcome. The management have been great helping with any questions and advice."
L S
carehome.co.uk rating: 4.58 out of 5
"Barchester Appletree Grange Care Home staff have been my mother's guardian angels. I am unable to nominate an employee of the month of this outstanding team as each and every member of staff has shown our dear Mam respect and treated her with the utmost dignity. More importantly given her the best person-centered loving care and we appreciate their understanding of our Mam's wonderful personality and sense of humour. We feel relieved and forever thankful that she has been in the safe and capable hands of the management and staff at Barchester Appletree Grange Care Home. Afterall, Mam is our most treasured and loved member of the family and deserves nothing but the best and this she has received with thanks."
Sue L
carehome.co.uk rating: 4.92 out of 5
"I have been very pleased with the excellent care my mother receives at Applegate Grange. The staff are very professional but also warm and affectionate with the residents. The home is always clean and smells fresh and welcoming. Visitors are very welcome and are offered a cup of tea or coffee to share with their loved ones. This means so much to my mother as it was something we always did together. Any health problems have been picked up quickly and acted upon. There is a regular hairdresser, podiatrist, dentist and of course health professionals in attendance. I have complete peace of mind knowing my mother is in Applegate Grange."
Rose L
carehome.co.uk rating: 4.83 out of 5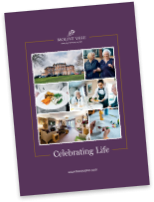 Read our brochure 'Providing great quality care and wellbeing' for more information on how we're here to help you and your loved one.
Read brochure
Food & Nutrition
Activities & Events
Care & Facilities
What happens now?
Are you ready to discuss your individual care requirements? Pick up the phone and talk to us, book a visit to our care home or come and take a look around our facilities.
Our fees and contract
We want to be as transparent as possible about how we charge for the different services we provide as well as what's included in our contract. Please click the links below to find out more about our fees and contract.
View typical fees
View Our Contract
Useful downloads
Here to help you make the right decision about your care requirements.
7