What our families say: Alice Grange Care Home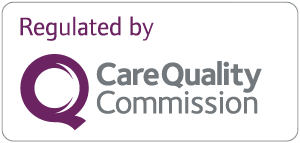 "The residents are very well cared for by friendly and helpful staff. The building and grounds are smart and pleasant to be in, and the staff go above and beyond to help. Thank you for enabling us to bring our grandson to visits his grandma for the first time and doing everything possible to make the visit so special at such a difficult time."
S Wcarehome.co.uk rating: 5 out of 5
"Mum has made a good friend and enjoys the activities on offer."
A Gcarehome.co.uk rating: 5 out of 5
"Mum always seems happy and content when we visit and has made a good friend."
J Kcarehome.co.uk rating: 5 out of 5
"Thank you so much for enabling my husbands Nana to meet her great grandson safely during the pandemic through a screen that was 100% safe. We arrived without having arranged a screen visit and your staff were exceptionally kind in straight away enabling such a special meeting."
C Wcarehome.co.uk rating: 5 out of 5
"My mother has been a resident at Barchester Alice Grange since January 2021. In that time her physical condition has improved greatly. She has also always appeared cheerful when we speak to her. Due to Covid restrictions, I could not enter the care home so are unable to comment on some of the items listed below."
Julia Jcarehome.co.uk rating: 4.14 out of 5
"It's a lovely building. Staff seem very helpful, caring to residents. But we haven't had much to do inside since covid."
J Dcarehome.co.uk rating: 4.33 out of 5
"Staff are helpful. I sometimes have difficulty booking appointments as currently have eye problems so cannot see the screen on the computer. I will try and do better."
Kimberley Scarehome.co.uk rating: 5 out of 5
"So pleased to know my brother is being so well looked after, he's very happy."
Ann Scarehome.co.uk rating: 5 out of 5
"My old work colleague, with whom I maintained regular contact with, was a resident at Alice Grange. His mental health meant that his wife could sadly no longer care for him at home. I visited when I could at first but due to the recent lockdowns, this was no longer possible. During my visits, I gained a high level of confidence that my friend was well looked after, aways dressed clean and tidy as he always was. Staff were always close by during my visits and I am happy that he was happy in his new home. He told me that the nurses were very nice and that his room and food also were very nice. It is, I believe, always preferred that people should be at home during their later years but this is not always possible. I would recommend Alice Grange as a good safe environment and living in the area have confidence to use this facility myself if required in the future."
A Mcarehome.co.uk rating: 4.67 out of 5
"Mum was treated with care and compassion the last few weeks prior to her death. The overall care at Alice Grange has been good especially during this difficult time of the pandemic."
L Jcarehome.co.uk rating: 4.42 out of 5
"Our family is extremely grateful to all the staff over the last twelve and a half years for their professional and loving care of four family members."
Jill Gcarehome.co.uk rating: 4.92 out of 5
"Very good made very welcome. The staff are kind and helpful, with very pleasant surroundings."
P Bcarehome.co.uk rating: 5 out of 5
"I like Alice Grange, knowing I am safe and looked after."
J Hcarehome.co.uk rating: 5 out of 5
"My days are spent in content and very good company. Yes, a very good home and no complaints."
D Jcarehome.co.uk rating: 5 out of 5
"Lovely facilities and staff. Spacious layout and room with garden views. (Ground floor rooms access well-maintained gardens). Good location near a country-style pub."
Linda Wcarehome.co.uk rating: 5 out of 5
"Kind staff and obliging. My husband is well looked after."
Anna Acarehome.co.uk rating: 4.92 out of 5
"I must congratulate all the staff at Barchester Alice Grange for their commitment to changing practices to ensure that our loved ones receive the most appropriate care that meets their individual needs. Over the past six months, albeit that we have not been able to go into the care home to visit our lovely friend, but we have seen and spoken with her in the "Bubble rooms". What an absolute delight that has been. We have seen how the care for her has improved so very much, she looks clean and very well cared for, and even more positive how she is approached by all the attending staff. Nothing seems to be too much trouble/problem and they make her feel so very special, and even more than they have her smiling again. I compliment the care that is given to the residents which is very much planned around them as individual people. Thank you so much."
Sue Vcarehome.co.uk rating: 4 out of 5
"Staff are always very cheerful and willing to help with any concerns I might have. My relative is very happy in the home, which is a great help to me."
D Acarehome.co.uk rating: 5 out of 5
"Standards have improved and the food is getting better not so many complaints. The staff operating outside visits are brilliant, very polite, efficient and friendly."
L Hcarehome.co.uk rating: 3.92 out of 5
"The manager and her deputy have started to ensure all residents receive the care that they need based on them as an individual. This includes appropriate care plans with regular reviews, restore the role of key workers. Review and establish a care plan. Also, introducing a "wellbeing" model for both staff and resident - a favouring for the company, I am sure. As we have not been able to visit inside the home, apart from the bubble visits, however, seeing a resident and speaking with staff - things have changed for the better. This gives me reassurance that progress is being made towards excellent care."
Susan Vcarehome.co.uk rating: 4 out of 5
"A pleasant and friendly home. Food has improved. Staff very hard working."
Peter Hcarehome.co.uk rating: 3.92 out of 5
"Good food. Lovely care."
S Ccarehome.co.uk rating: 5 out of 5
"I have found everyone at Alice Grange extremely kind and helpful."
A Tcarehome.co.uk rating: 5 out of 5
"I am happy at Alice Grange Care Home."
J Gcarehome.co.uk rating: 5 out of 5
"Mum was well looked after in her time at Alice Grange and treated with care, dignity and respect by all staff, particularly in the last year. Whilst at Alice Grange, mum was always treated as an individual rather than a number. She really looked forward to the activities, particularly scrabble, (where she thought she had a good chance of winning!) as well as the ones where music and singing were involved. She always enjoyed looking out from her room at the garden to see what was changing and when the weather was warmer, going round the garden with the aid of her walking frame to see what was coming into flower. The garden visits in the warmer weather and the visits in the indoor suits the rest of the time, were all well organized, in a safe and socially distance way. Many thanks."
Davidcarehome.co.uk rating: 4.83 out of 5
"We found your overall care and consideration to be of a high order with most of the staff very friendly and thoughtful. We were made to feel special and individual. The building and setting is very good indeed. You, and we, were unlucky to experience a virus restriction which with the initiation of 7 days behind our door took the shine off things, no ones fault! One problem was difficult in communication with all levels of staff no house telephone system and no movement between floors allowed."
C Scarehome.co.uk rating: 4.3 out of 5
"I enjoy living here and I have been here for just over 3 years. There is always something going on and a variety of activities. The staff are very good and understanding and caring. There is always someone you can talk to and this puts me at ease."
M Bcarehome.co.uk rating: 4.33 out of 5
"Mum was warmly welcomed to Bluebell Suite during the 3rd lockdown. The staff bent over backwards to make the move happen safely and smoothly. The staff are caring and hard-working, they keep smiling during what must be very stressful and worrying times for them personally. They manage to maintain a calm and relaxed atmosphere for the residents and continue activities as close to normal as possible. The staff have adapted to a new way of working, in order to keep the residents, themselves and visitors safe, whilst still feeling involved and in contact."
Lynne Jcarehome.co.uk rating: 5 out of 5
"The Current virus problem has led to shortages of staff. The staff have been caring for their colleagues very well. Everyone has made a good effort."
J Icarehome.co.uk rating: 3.92 out of 5
"For many years we have had family and friends at Alice Grange and we have always very much appreciated all their loving care."
Jill Gcarehome.co.uk rating: 4.92 out of 5
"My mother spent the last 2 years of her life at Alice Grange where she was very well cared for. The home is purpose-built. Her room was spacious and well laid out and made homely with her pictures, furniture and belongings. For the last few months of Mum's life she moved to a more compact room, better for close monitoring and higher level nursing. We were grateful, that the management showed great understanding through Mum's final days and we were able to spend a lot of time at her side. Throughout her residence there seemed a close bond between the staff and Mum, which was very reassuring indeed."
Andrew Ecarehome.co.uk rating: 4.42 out of 5
"Thank you so much for all the amazing and important work that your team has been doing during the pandemic. I speak with my mum regularly each week and she is very happy, comfortable, safe and well cared for. This is huge and I really appreciate it."
John Gcarehome.co.uk rating: 5 out of 5
"I went to visit a resident and was greeted by an extremely delightful carer and taken to the visiting room that has been set up. It is a very good set up with an intercom and room divider. It was great to be able to have the visit as several previous visits had to be cancelled due to inclement weather."
K Tcarehome.co.uk rating: 4.78 out of 5
"When I was ill the staff took great care of me and I must have been offered 50 cups of tea! I was very impressed. I am also very pleased with the chef's cooking, he is very kind to me, the food is much better than a year ago."
Alice Audrey Kcarehome.co.uk rating: 4.42 out of 5
"My husband has been a resident of Alice Grange for the last 3.5 years, suffering from Alzheimer's. The staff have shown him the utmost kindness and treated him throughout his care with absolute dignity, especially during his last difficult days. They have also supported me throughout, with compassion and kindness. I rate the professionalism of the staff I have been in contact with extremely highly."
Eileen Rcarehome.co.uk rating: 4.42 out of 5
"The kindness and professional care received by my Mother was outstanding, as was the hand of friendship. This was a great comfort to my Mother and all the family."
R Scarehome.co.uk rating: 4.67 out of 5
"We cannot speak highly enough of the whole team at Alice Grange whose professionalism, warmth and genuine care was clear to see. My mother required end of life care and from our first telephone contact, followed by an immediate visit through arranging her care, we were confident we had chosen well. Her accommodation was first class, bright, spacious and immaculately clean, we could visit any time day or night. At such an important time, every member of staff treated my mother with professionalism, care, respect and sincere kindness. The attitude extended to us too. We are extremely grateful to the manager, admin, nurses, care assistances and all other staff, who without exception supported us through this difficult period and cared for my mother with exceptional kindness."
S B carehome.co.uk rating: 5 out of 5
"Before I came here I thought I would never leave my house and that I would hate it anywhere else. When I came here, I felt very differently after a couple of days. This, I think is due to the care and kindness of the staff and a lovely, really huge room that I have with all the things from my old house in. I really enjoy the singers, it would be nice to have some more. I am sad some regular staff have gone and really hope no more go from my floor as this could change my views. Exercise activities for the top floor would be good."
Audrey Tcarehome.co.uk rating: 3.92 out of 5
"The care staff have been wonderful over the fifteen months my husband has been a resident at Alice Grange. Recently, activities have been offered at a very low level which is disappointing. There have been days too when the chef has obviously been under pressure. My husband's move to bluebell is proving most beneficial to his well being."
Jan Hcarehome.co.uk rating: 3.67 out of 5
"My mother was very apprehensive above moving from her own home where she was very self-sufficient but vulnerable to falls and lacked company. The staff and fellow residents at Alice Grange have all been terrific in welcoming mom to her new home and there are lots of activities going on. Food, room, staff, views and company have all made mom feel loved and welcome."
P Ecarehome.co.uk rating: 4.92 out of 5
"Alice Grange staff gave much care, support and kindness to my mother whilst she lived there. They were also very supportive and kid to our family."
D Mcarehome.co.uk rating: 4.75 out of 5
"My brother is in Alice Grange. The staff are lovely and treat him as special. They are always pleasant to me and my family when we visit. I feel they have too much to do and not enough time to do it. They always seemed understaffed. They need a good pat on the back from you all."
Janice Wcarehome.co.uk rating: 4.58 out of 5
"I have been coming to this home for nine years now. I think the home is great and I have nothing bad to say about it at all. It is a lovely home - really beautiful and the care is good. I love spending time with the residents here."
J Wcarehome.co.uk rating: 4.42 out of 5
"My main concern is food when on most days is poorly presented, uneatable and then sent back. Because the meat is served in large (chunks), why can't it be sliced because old people find it hard and difficult to cut and chew? Sometimes, no fruit is available so we provide fruit and cereals. Also, there were some days where there were no eggs or bread available for breakfast. Totally unacceptable at the prices charged by the group."
Peter Hcarehome.co.uk rating: 2.5 out of 5
"Over the last few years, standards have dropped, the food is sometimes quite poor, on the menu our relative was offered "bread and sugar" which is totally unacceptable. No hostess in afternoons so no fluid intake, sometimes the room smells of urine. For £6000 a month we think it is totally overpriced, but as old people like routine, he is frightened to move care home. management has been in turmoil- just get passed off when we complain."
Lynda Hcarehome.co.uk rating: 2.92 out of 5
"My father moved into Alice Grange on January 21st. Initially, he didn't settle and didn't like it. However, the staff showed great patience treating my father with dignity, respect and overtime he settled in. The staff are very friendly and welcoming. Visitors can make themselves a drink, just as you would if you were visiting in their own home. We sometimes have lunch with my father, the food is tasty and nutritious. A well-planned menu is presented, with a good choice available. My father has a lovely large, well-furnished room which is kept very clean. I am very pleased Dad is in Alice Grange."
Brenda Rcarehome.co.uk rating: 4.42 out of 5
"Very good and friendly staff. Clean and tidy environment for residents and guests. Highly recommend for all."
M Pcarehome.co.uk rating: 4.92 out of 5
"Beautiful home and friendly staff. Such a lovely atmosphere. I look forward to my next visit!"
Hannah Fcarehome.co.uk rating: 5 out of 5
"My mother-in-law moved into Alice Grange 4 weeks ago. She initially booked in for respite for 3 weeks and was adamant she would not like staying there. One week later she decided that she wanted to become a permanent resident and now absolutely loves living there. She had struggled at home for over a year with ill health due to having Parkinson's disease, her anxiety because of the illness was so bad. Now she is virtually anxiety free, and for the first time in a long while is actually enjoying her life again. She totally loves her new home and is completely settled there. She has a huge beautiful room and all the staff are really amazing. They can't do enough for her and she has nothing but praise for the support and care they give her. They are always so friendly and approachable. They always have time to listen and assist in every way possible."
Richardcarehome.co.uk rating: 4.92 out of 5
"My son comes to do the garden out of my patio door and I help as well. The manager is very friendly and always has time to talk to me and smiles. My room is lovely and I am lucky. I have lived here for over four years now."
B A Icarehome.co.uk rating: 4.5 out of 5
"I found the care home to be brightly lit very clean and with cheerful, friendly and willing staff. My room was spacious, very comfortable. My visitors were welcomed and the whole stay was satisfactory and helped my recovery. I would say that the permanent residents all looked well cared for and were treated with respect by staff."
M Lcarehome.co.uk rating: 3.83 out of 5
"Most of the food was inedible and that my daughter brought me hot food from home. On two days I had to ask for my bed to be made at 3.30 in the afternoon!"
Michael Wcarehome.co.uk rating: 4.64 out of 5
"Service, food and friendship great. Will be back."
R Bcarehome.co.uk rating: 4.25 out of 5
"Alice Grange have been extremely supportive during a difficult period and were able to help my father when the home he was in previously went into liquidation. Caring, professional, friendly and above all kind, the staff at Alice Grange have been wonderful. I have no hesitation in recommending Alice Grange to care for any elderly person."
Paul Mcarehome.co.uk rating: 5 out of 5
"A very high level of service. Kind, friendly and sympathetic. The home is well run, residents have a good choice of activities."
Wref Dcarehome.co.uk rating: 5 out of 5
"We were first impressed with the explicit open door welcome at Alice Grange, so gathered the courage to visit. The welcome was reinforced by the reception staff and the management. We left hugely reassured. We also felt our concerns had been heard. We have been continually impressed with Alice Grange - with the quality of nursing staff, with responsiveness, with overall friendliness as well as the excellent premises."
J Bcarehome.co.uk rating: 4.92 out of 5
"Wonderful home. My dad loves it and is happy and settled. The staff and residents in his words are his family."
Jan Gcarehome.co.uk rating: 4.83 out of 5
"The services provided meet the standard expected from a purpose built care home."
R Acarehome.co.uk rating: 4.17 out of 5
"The management showed support and compassion towards me at a very difficult time when my mum required care. Staff at the Alice Grange went out of their way to support mum to settle into what was to become her new home. Staff are very attentive to my mum's needs and have become her confidants when she is having an "off day". All staff from management, care, activities, domestics and catering go out of their way to make things as comfortable and strive to improve when needed."
J Dcarehome.co.uk rating: 4.89 out of 5
"My mother is very happy here. She joins in the activities, which she enjoys very much. Likes going to the dining room and meeting others to talk with whilst having her meals. Staff very kind and friendly."
Doreen Mcarehome.co.uk rating: 5 out of 5
"My mother entered the home on 16th February 2018. I have been impressed by the dedication and care of the staff. My partner and I have always found the staff willing to discuss how my mum has been. The home itself is always well presented, clean and efficient. I would and so would my partner recommend the home to potential clients."
L Hcarehome.co.uk rating: 4.75 out of 5
"The care of my mother, on the whole, is of a good standard. Carers call her by her preferred name and talk to her while administering any care needs. Occasionally, I am concerned when her preferred foods or drinks (yoghurts/orange squash) are not available as they have run out. I am pleased with the communication given by the home to me concerning any developments around my mother's needs."
L Pcarehome.co.uk rating: 3.83 out of 5
"I have found all the headings (as below) describe the needs and conditions for any care home. Alice Grange meets all very very well. Last years CQC review met these conditions with good proving a sound steady progress."
Ronald H MBEcarehome.co.uk rating: 5 out of 5
"Alice Grange has been a home from home for both my mum-in-law now deceased and looking after father-in-law on respite afterwards. They have supported the family beyond all expectations."
Teresa Tcarehome.co.uk rating: 5 out of 5
"I am so very impressed by the ease of access regarding my friend's transfer from hospital into Alice Grange. The General Manager made the transfer seamless, both for myself and my friend. The manager is a true leader, nothing was too much trouble, and she helped with everything that we needed. The Unit Manager is a consummate professional, ensuring my friend's care plan fits her every need perfectly. What a wonderful place for her to live. She loves it already and we are only a week into her stay. Thank you, thank you to all the staff for making my friend feel safe and so well cared for."
S Vcarehome.co.uk rating: 5 out of 5
"Excellent and friendly."
Rob Scarehome.co.uk rating: 5 out of 5
"My dad spent three weeks in respite care whilst recovering from a mild stroke. His care was good but occasionally he had to wait to be washed and dressed so perhaps another carer on his floor between 8am and 10am would have been advantageous. The activities were good but sometimes they were cancelled and he wasn't told. The food was good but unfortunately, there wasn't enough for my dad's appetite but they were always willing to make something different if there wasn't anything on the menu my dad liked. The room was very nice and any faults were rectified quickly."
T Lcarehome.co.uk rating: 3.75 out of 5
"Very caring staff, nice surroundings. All staff are very friendly, helpful and kind."
D Scarehome.co.uk rating: 5 out of 5
"My husband has been a resident at Barchester Alice Grange Care Home since December 2008. We have seen managers come and go over this time. At this time, the home seems in a very stable place under the current manager. Morale amongst management and all staff appear good by the CQC and I know the staff now have aspirations to become 'excellent'. As a long time carer of my husband (over 30 years), I feel confident that he is receiving good care which he deserves."
Julie Mcarehome.co.uk rating: 4.08 out of 5
"I have enjoyed my time here, though I took a little while to settle. My only bone of contention is my next door neighbour, who caused considerable trouble and should never be here. Apart from that I get on well with everyone and join all activities."
Jean Tcarehome.co.uk rating: 4.83 out of 5
"There is a lovely friendly atmosphere at Alice Grange Care Home. The staff on Memory Lane are committed to good standards and treat residents with care and respect. The home is well-maintained and decorated by 2 excellent property men. Laundry is good. Food is excellent. Rooms are a good size and regularly cleaned. Activities staff work hard to engage and stimulate residents. The downside is that staffing levels are not always adequate, especially at weekends. Management need to ensure staffing levels are adequate to maintain care standards."
J Scarehome.co.uk rating: 3.91 out of 5
"Staff and carers are very good. They look after my mother very well. Notice a difference in her since having one to one and made friends with all carers."
M Tcarehome.co.uk rating: 4.33 out of 5
"My family have been so impressed with the level of care, understanding and support that have been given to my father during his respite stay. The management and staff have ensured that the whole family have been treated compassionately and as individuals. My father's surroundings and care have been second to none."
Sarah Wcarehome.co.uk rating: 5 out of 5
"I was apprehensive about my first stay in a care home but the staff were lovely and made me feel at ease. I would not worry about staying here again."
Gillian Acarehome.co.uk rating: 4.42 out of 5
"Overall impression is very good. All areas are bright, spacious and clean. Staff are always helpful. Rooms are a good size and well furnished. I'm not sure how much entertainment is provided for residents. It is always quiet when I come but that is always in the morning."
Ann Kcarehome.co.uk rating: 3.75 out of 5
"In general terms, the care home is very well run, if there are any issues regarding the care and its facilities they have been rectified very quickly. The maintenance procedures are extremely thorough and routines followed to the law. The management at present is very approachable and helpful. As for many other facilities in this field keeping good caring staff can be challenging."
Philip Gcarehome.co.uk rating: 4 out of 5
"Mum has been a resident at Barchester Alice Grange Care Home for 3 years and is always treated with respect and dignity. Careers and activity staff always helpful and pleasant. Food always good as is the hostess service. Management always very approachable and caring. All in all, I would totally recommend Barchester Alice Grange Care Home to anyone looking for care for a friend or relative. 10/10."
Jules Hcarehome.co.uk rating: 4.58 out of 5
"The staff treat my father with kindness and respect despite his reluctance to seek assistance unless necessary."
Robert Lcarehome.co.uk rating: 3.75 out of 5
"Some carers are good, but not all. Food mostly good but sometimes horrid."
P Bcarehome.co.uk rating: 3.5 out of 5
"On application, a very positive and well-informed experience. The home itself has a very friendly and well-meaning staff and all your needs are met and catered for. The centre is clean and spacious and the rooms adequate. A varied menu is provided every day as are the activities for the patients. All staff are kind, caring and considerate in order to meet your daily needs, but patience is needed at times."
P Kcarehome.co.uk rating: 4.67 out of 5
"The staff are very friendly. My mother in law needs to be hoisted by two people. They come pretty quickly when she buzzed to be hoisted. If sometimes she had to wait a bit longer, they would let her know, they also tried to address her equipment needs. They have tried a few different commo and hoist jackets to ensure she was comfortable. The manager and activities lead always have time for you. The maintenance manager is very helpful too. We are very happy with my mother in law in their care when she visited us from Essex and had respite."
C Y Fcarehome.co.uk rating: 4.25 out of 5
"I was brought here having difficulties at home. It is a wonderful place. I have an excellent room from which I can walk out (when patio door is open) and look at the gorgeous flowers."
Barbara Icarehome.co.uk rating: 4.5 out of 5
"From the moment I walked in the door I was greeted by the lady on the desk and made to feel welcome in the home by all the staff."
W Hcarehome.co.uk rating: 4.64 out of 5
"I have been a resident for over three years - the care home is about four miles from Ipswich which a regular bus service. It is in a pleasant residential area. The building is well-disguised, spacious and has an air of freshness and character. The care and attention provided by the well-trained, dedicated staff is very good. Equipment is maintained and certified regularly. Very good facilities are available - carpet bowls, quizzes, outdoor visits and a bar. Family and friends get a warm welcome. Apart from inadequate staff being available at peak periods, I find that the service is everything that one can reasonably expect."
C Gcarehome.co.uk rating: 4.42 out of 5
"The home is clean and the staff are helpful and polite. Sometimes slow if they are busy. I understand there are activities most days but I haven't experienced them."
A Fcarehome.co.uk rating: 4.09 out of 5
"Very well appointed."
R Hcarehome.co.uk rating: 4.83 out of 5
"Alice Grange has provided our family with an excellent service. Starting when my mother moved in two years ago and continuing when my father became a resident last year. My mother receives nursing care, but the attention she receives goes way above that simple description. All staff are friendly, attentive and considerate to her needs, whether it's an issue to do with her personal care or something to do with everyday life like where the newspapers are, what's for lunch or even helping if she has run out of her favourite puzzle book! In short, Alice Grange has become mum's true home. She really doesn't want to be anywhere else. My father is a resident on the 2nd floor of Alice Grange, essentially being provided with everything apart from nursing care, which he doesn't need at this stage. But there is still that level of care to ensure he is OK. As a first step away from independent living, Alice Grange has been fantastic for him."
WITH Icarehome.co.uk rating: 4.92 out of 5
"I am pleasantly surprised by the standard of room, food and care provided."
Charles Bcarehome.co.uk rating: 4.45 out of 5
"The care of my aunt seems to be satisfactory - obviously being in a home is not like being at home but this seems to be a good solution as possible for the care of a 102 year old."
Janet Lcarehome.co.uk rating: 4.58 out of 5
"Staff always cheerful and reactive."
John Icarehome.co.uk rating: 4.58 out of 5
"This our second visit. The first being yesterday 12th May, we live in South Glos, so some way to visit. From what we have seen of Kesgrave we are very impressed with the home, it is very clean and well looked after with the home. It is very clean and well looked after. We met a lady yesterday and today who has been very kind to us and made us very welcome. We both cannot speak highly enough of Kesgrave and are very happy that my sister-in-law is privileged to be here."
Roger Scarehome.co.uk rating: 5 out of 5
"My room is excellent. I am on the ground floor and face to the east over the garden. I have a window and a door which locks/opens as required. In my room I have furniture, plus a large TV and small bookcase, I also have photographs of all my family on 4 large framed picture boards. My carers are all very good. The two nurses are always here with our medication and help as needed. Our manager and the hostess are both excellent. We have a kind and helpful receptionist. Our cleaners are both excellent and amusing. Two maintenance men check our electricity and we also have a gardener, the garden always looks lovely all year."
Barbara Icarehome.co.uk rating: 4.33 out of 5
"I live in a Barchester home in Newark and needed some care accommodation to attend my eldest grandsons wedding. The managers between the home helped me achieve being there for their special day. The staff were caring and kind. The home was amazing. They helped everything go smoothly. I highly recommend this home to anyone looking for a care home in this area."
Bill Wcarehome.co.uk rating: 5 out of 5
"My mother-in-law has Alzheimer's disease. She has been to two care homes before and has not settled. Alice Grange has been excellent. The staff provide consistent and kindly care. They have taken the trouble to get to know her and they excuse her trying behaviour with good humour and fondness."
Helen Tcarehome.co.uk rating: 4.58 out of 5
"Alice Grange Care Home staff have been very welcoming and supportive. They have made great efforts to get to know my mother as she has been very happy staying there. We have known several other homes and Alice Grange Care Home stands out as the best we have experienced by a long way."
Robin Tcarehome.co.uk rating: 4.67 out of 5

Read our brochure 'Life in our home. Providing care through coronavirus' for more information on how we're here to help you and your loved one.

Read brochure
Food & Nutrition
Activities & Events
Care & Facilities
What happens now?
Are you ready to discuss your individual care requirements? Pick up the phone and talk to us, book a visit to our care home or come and take a look around our facilities.
Care enquiries
New care enquiry phone lines are open 8am-8pm
01473 849862
All other calls
Our fees and contract
We want to be as transparent as possible about how we charge for the different services we provide as well as what's included in our contract. Please click the links below to find out more about our fees and contract.
View typical fees
View Our Contract
Useful downloads
Here to help you make the right decision about your care requirements.