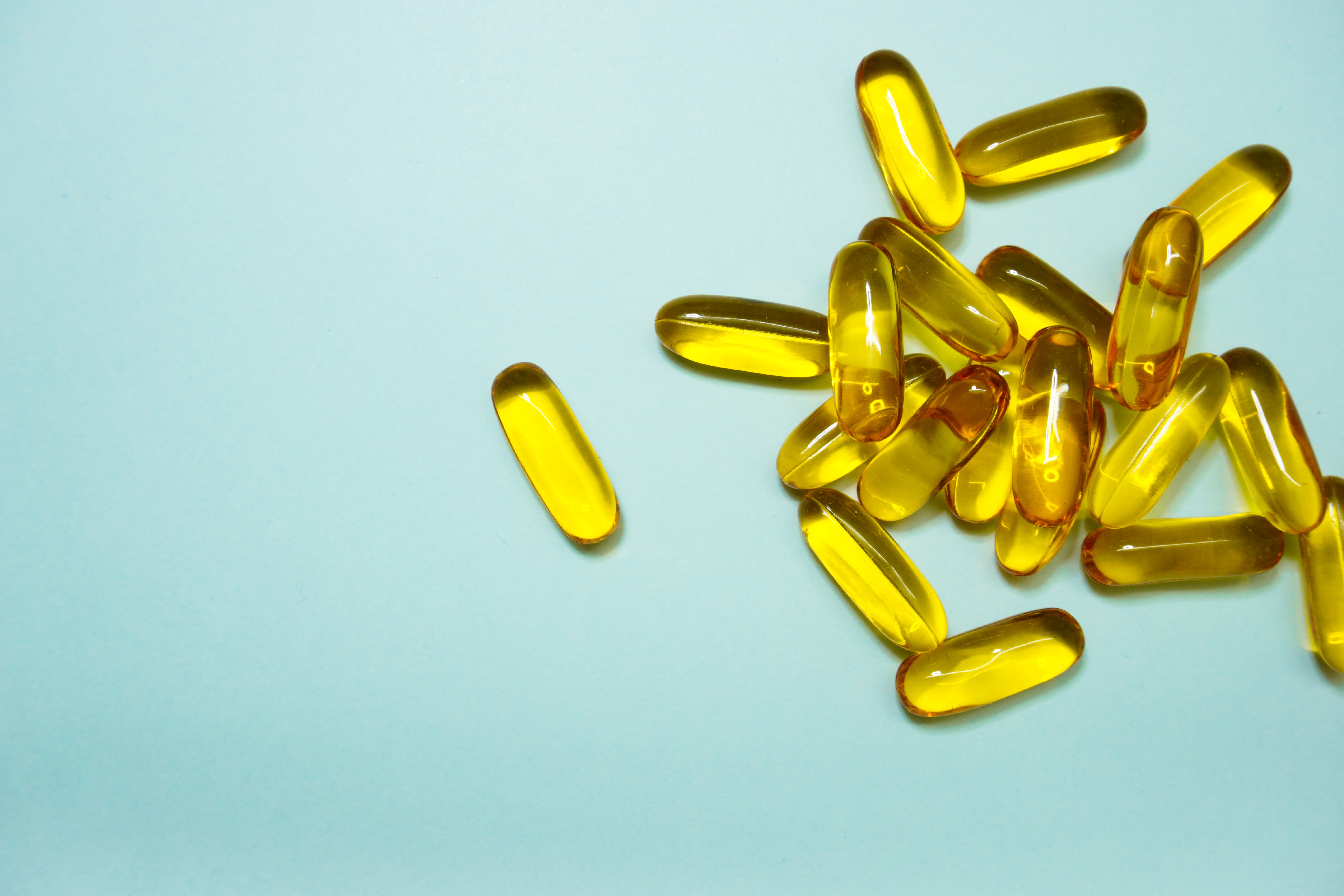 New fish oil pill offers hope for treating age-related macular degeneration
Scientists have developed a new fish oil pill that could be highly effective in treating age-related macular degeneration (AMD). The innovative form of omega-3 fatty acid is able to cross from the bloodstream into the retina of the eye, helping to prevent vision loss associated with Alzheimer's, diabetes, and other diseases.
AMD is a common condition, which usually begins to develop when a person is in their 50s and 60s, before getting progressively worse. It can make completing everyday tasks more difficult and lead to a loss of independence.
Now, researchers in the Department of Medicine at the University of Illinois at Chicago in the US have created a lab-made version of omega-3 to tackle the issue. This form of the fatty acid is known as docosahexaenoic acid (DHA) and unlike the usual types of the supplement on the market, can move from the intestine to the blood to the eye.
Until this breakthrough, there were no effective treatments for AMD, with doctors only able to recommend glasses and other vision aids to elderly patients suffering from the conditions. This has led to investigations by scientists over many years into whether omega-3 could help with vision loss.
As the common form of omega-3 triacylglycerol (TAG) DHA could reach the area where it was required, a new type was engineered. This lysophosphatidylcholine (LPC) DHA is yet to be tested on humans, but has the potential to help the 1.5 million people affected by macular disease in the UK.
Professor Sugasini Dhavamani, lead author of the report, said: "Dietary LPC-DHA is enormously superior to TAG-DHA in enriching retinal DHA and could be potentially beneficial for various retinopathies in patients.
"This approach provides a novel therapeutic approach for the prevention or mitigation of retinal dysfunction associated with Alzheimer's disease and diabetes."
DHA is concentrated in the retina of healthy eyes, where it helps maintain the cells responsible for converting light into signals that are sent to the brain. High levels of DHA in the retina are thought to protect against damage caused by exposure to bright light and oxidative stress.
A connection has been made recently between higher blood DHA levels and protection against dementia. Such breakthroughs represent an opportunity to develop new therapies, as more is learned about neurodegenerative conditions.
Extract: A new type of fish oil has been created in the lab to enable it to pass from the bloodstream to the retina and potentially treat AMD.
Photo credit: Unsplash/Leohoho
Back to help & advice
Find your nearest Barchester care home
With over 200 care homes in the UK, there's always a Barchester care home near you.