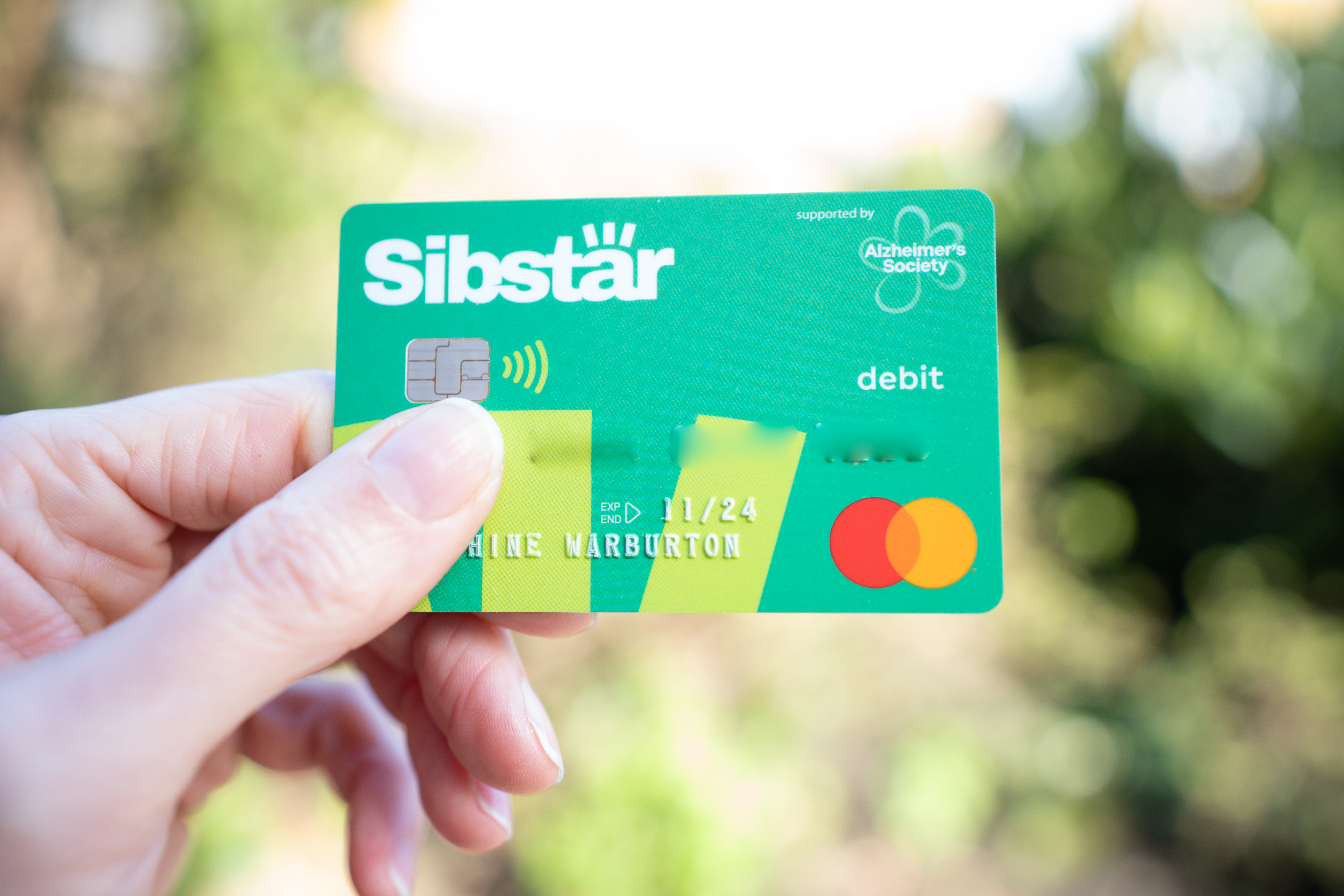 New debit card and app helps those with dementia manage their money
A new debit card has been developed specifically with the needs of those with dementia in mind. Sibstar is the first card of its kind and, paired with the accompanying smartphone app, could help people living with neurodegenerative diseases and their families manage money safely.
According to research carried out by Sibstar and the Alzheimer's Society via Feedback Forum, 89 per cent of those affected by dementia have difficulties with day-to-day money management. Some 45 per cent say money difficulties are a major cause of stress and worry.
It's against this backdrop that Sibstar set out to create an innovative way for those with dementia to access their money. The aim is to retain independence, but also provide a safe and supported environment for spending.
The Mastercard is pre-loaded with funds and connected to a smartphone app, where elements can be switched on and off instantly. This flexible solution can be tailored to the needs of individuals and changed as the condition progresses.
Among the in-built money management controls are spend limits, ATM functionality, online capabilities, phone switch on and off, instant freeze, auto top-up and real-time notifications. The card and app should help families be confident that loved ones can deal with their own finances, but with a safety net in place.
Some 900,000 people are living with dementia in the UK, which is characterised by memory loss and confusion. This can make them vulnerable to being scammed, losing money, giving cash away inappropriately or over-buying, which can lead to savings disappearing.
Colin Capper, associate director of evidence and involvement at the Alzheimer's Society said: "Too many people living with dementia face barriers in using financial services, leaving them with a loss of independence and vulnerable to scams.
"[The] Alzheimer's Society is working to make the financial sector more dementia-friendly, as well as raise awareness of the challenges involved. We are delighted to have supported Sibstar through our Accelerator Programme, which funds innovations and inventions that we believe can change the lives of people affected by dementia."
Prior to launch, the new debit card was trialled by 65 dementia sufferers and their families in the UK. It's been described as a way to ensure loved ones retain their dignity while giving families a greater amount of control.
Photo credit: Mastercard
Back to help & advice
Find your nearest Barchester care home
With over 200 care homes in the UK, there's always a Barchester care home near you.