Mount Tryon carer writes her first book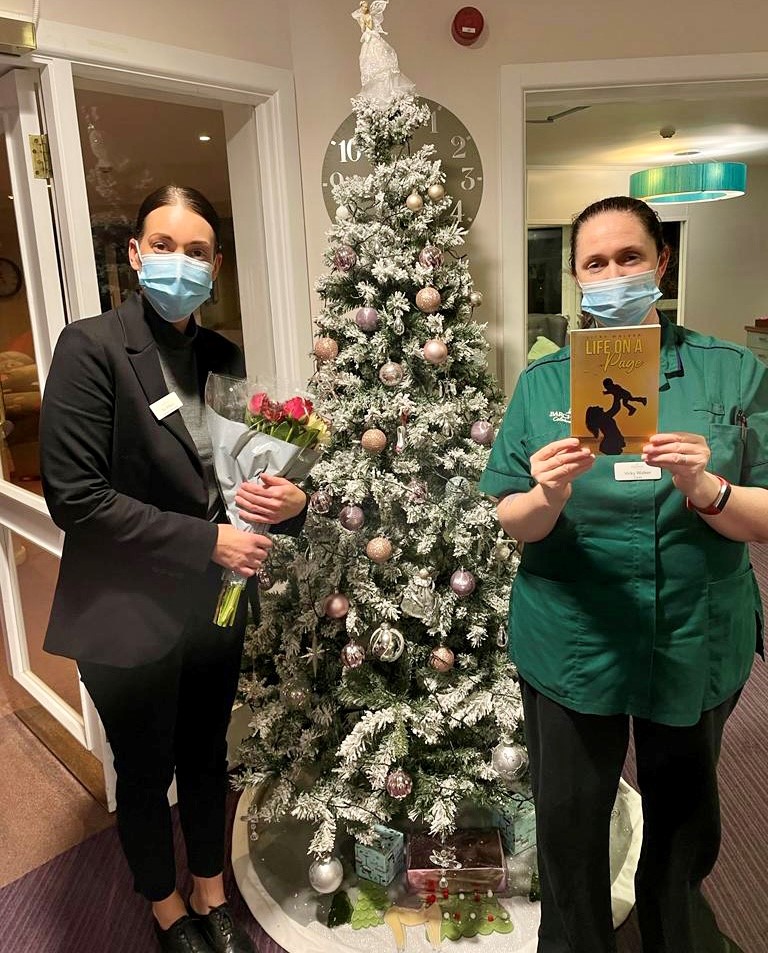 Staff and residents at Mount Tryon care home in Torquay are celebrating today because one of their much-loved carers, Vicky Walker, has become a published author in her own right for the very first time! 
From a very young age, Vicky has always had a passion for reading and writing poetry, it has long been a dream of hers to be able to express her thoughts and feelings through poetry so she is delighted to finally have a book of her own poetry published.  The book is called 'Life on a Page'. Staff and residents couldn't be happier for her and they presented her with flowers and fizz to celebrate.
Originally from Paignton, Vicky has lived in Torquay for most of her adult life.  Vicky is a trained nursery nurse but joined Barchester Healthcare in 2017 when she decided to try her hand at adult care.  She absolutely loves her job at Mount Tryon, but also loves to write when she has a quiet moment to herself, normally when her children are asleep, Vicky says writing helps her unwind.
Vicky comments: "I love working with our wonderful residents at Mount Tryon, it is so lovely to get them chatting and smiling. Just knowing that you are helping people and making a difference to their day is so special, it warms my heart.  The residents love to listen to me read my poetry to them, they have all been so supportive, it was so kind of everyone to through a party to celebrate my book!  I am over the moon to be a published poet!"
Ria Willett, General Manager at Mount Tryon says: "The staff and residents here at Mount Tryon couldn't be prouder of Vicky, this is an amazing achievement.  We all think she is an absolute superstar, she is so talented.  We loved throwing a party and making a fuss of her!"