More than half of over-75s now regular internet users, figures show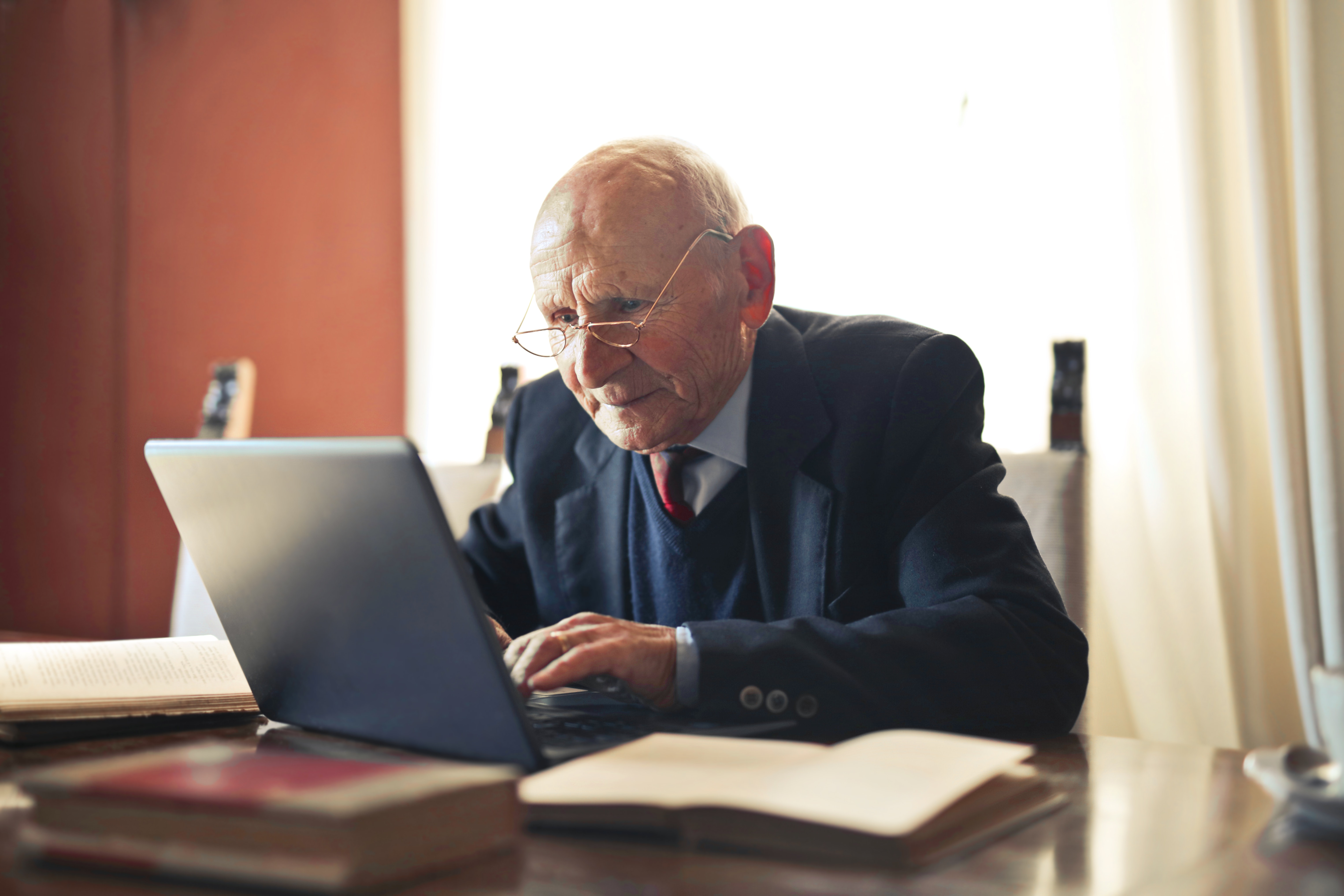 More than half (54 per cent) of people over the age of 75 in the UK now use the internet on a regular basis, according to official figures.
That proportion marks an almost twofold increase from 2013, when only 29% of people in this age group went online.
Data compiled by the Office for National Statistics also showed that 81 per cent of disabled adults were recent internet users in 2020, up from 78% in 2019.
The figures were taken from the Labour Force Survey, which was conducted between January and March 2020, meaning it didn't give a reflection of how internet use changed as a result of the Covid-19 pandemic and the resulting lockdown.
However, anecdotal evidence suggests the proportion of older people regularly going online continued to increase from March 2020 onwards, as the restrictions created by the health crisis saw many people turn to the internet to use services and stay in touch with loved ones.
A report in the Guardian highlighted the example of 79-year-old Jim Whelan, a former Coronation Street actor who, before the pandemic, visited local community groups to give talks about his acting career.
When the outbreak of Covid-19 made these events impossible, Jim decided to shift his focus online. He told the paper that, having previously known very little about computers and the internet, he taught himself to record programmes that he could share with people who were keen to hear his "Coronation Street gossip".
He has also recorded auditions that he has sent to casting directors and even has his own website.
"Learning about the endless possibilities of the online world has been a lifesaver to me. I have learned so much about the modern world just in the past year. It's opened the UK up to me: I can now give talks via Zoom to groups in Scotland, whereas before I was limited to the 15 miles around where I live because that's where I could drive to, to give the talk in person," he said.
The Guardian also featured the story of Rita, an 84-year-old who didn't own a computer until the pandemic, but soon took to online shopping, using Zoom for online choir rehearsals and discovering new things from the University of the Third Age, a learning community for people who are no longer in full-time work.