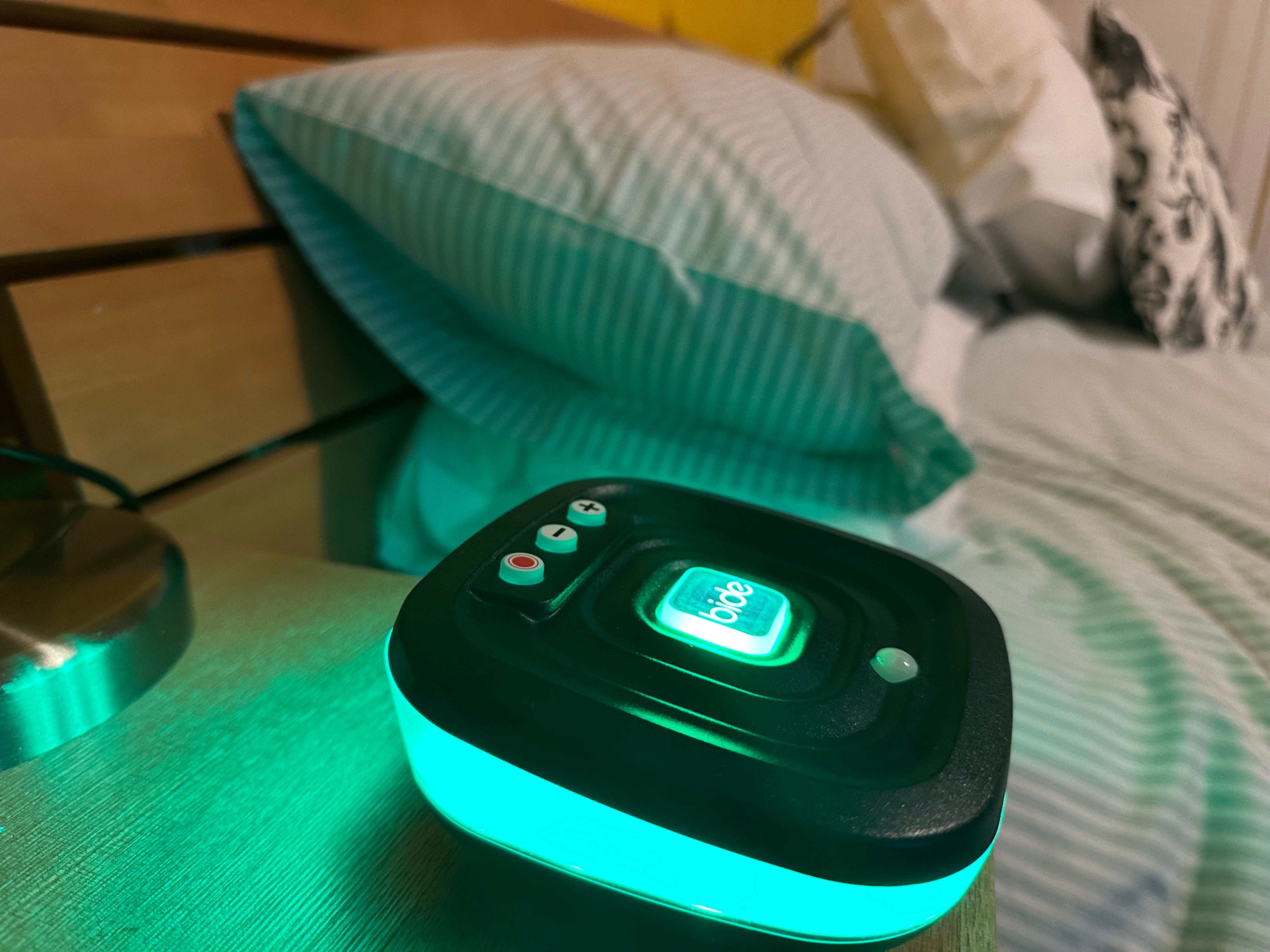 Care home trials of new anti-fall device begin
A device to help prevent the elderly from experiencing falls has begun in care homes. The brainchild of Dr Tom Adler, a family GP with more than 30 years in the job, Bide, as the gadget is known, has been developed by De Montfort University Leicester's Design Unit and Peak Medtek.
Equipped with sensors to detect movement, Bide plays pre-recorded messages from loved ones to remind individuals to take care and get out of bed slowly. Working in a similar way to an answering machine, the bespoke messages can be recorded by family members, friends or carers.
During development, discussions were undertaken with people likely to use the device and it was decided that a familiar voice was most effective in keeping users safe. As well as the messages, Bide also has a light function and a way to display images for the hard of hearing.
The chance of falling increases as a person ages, with one in three adults aged 65 or older experiencing at least one fall every year, a proportion that increases to one in two of the over 80s. Nighttime is a particularly risky time, with low light levels, disorientation and an urgent call of nature all contributing to increased chances of falling.
Falling can be detrimental to a person's physical and mental health, with a loss of confidence having long-reaching consequences. A small Bide pilot saw a 100 per cent reduction in incidents amongst two frequent fallers in one care home and is now being rolled out to a larger sample.
Dr Adler said: "We deliberately wanted a very simple device that was intuitive and which did not make people feel that it was too complicated to use.
"The Design Unit has been very helpful in working with us to come up with a design that works for elderly people. It's taken a long time to get here, we have done a lot of research and developed many, many different iterations but we are delighted to be in this position now."
Among the challenges that needed to be addressed were balancing sensors that were triggered accurately, good quality audio and a design that worked well for elderly users. The Bide device is also available for purchase for those who think it could benefit their loved ones.
Photo credit: Bide
Back to help & advice
Find your nearest Barchester care home
With over 200 care homes in the UK, there's always a Barchester care home near you.