What our families say: Winchester House Care Home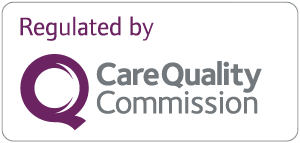 "Excellent care here, could not wish for a better place for my mum to have been cared for. the staff here were more willing to go above and beyond to accommodate the amount of family that visited my mum on her last day. The level of sympathy towards us and the level of care that they showed was of a high standard. I wish this was the 1st home my mum was placed in she would have loved it."
J S
carehome.co.uk rating: 5 out of 5
"I was upset and distraught at having to see my husband go into a care home, but as soon as we viewed Winchester House I knew I was leaving him in the care of a safe, family-friendly and welcoming environment. The staff are all so caring and treat each individual as their personal relative. After just days my husband was settled, relaxed and very happy. I can console myself that he is in the best place possible."
C C
carehome.co.uk rating: 4.83 out of 5
"My dad was not ready to return home following a hospital admission so my husband and I visited Barchester Winchester House Care Centre and were shown the accommodation and facilities by charming, welcoming staff who gave a "nothing is too much trouble" impression. Our first impression was excellent and that first impression was upheld as Winchester House welcomed my dad and offered a perfect home from home experience. My father had multiple care issues all of which were addressed and any lessons learned along the way were shared with all members of staff so that he could expect the same level of support 24/7. Sadly, he became less well and had to return to hospital but from the time of feeling unwell to making that particular journey a wonderfully kind member of the team remained with my dad to tend his needs and reassure."
J T
carehome.co.uk rating: 4 out of 5
"My brother has complex needs and is slowly recovering from physical injury at the same time. The staff and care teams are patient, sympathetic and supportive. Liaising with me and the family to assist recovery. The professionalism shown is matched by the compassion, not an existence but a place of calm and care."
S W
carehome.co.uk rating: 4.7 out of 5
"It was my first experience of a nursing home for my mum. My mind was put at rest as soon as I looked around. From the reception right through to the best care and attention that mum received. Winchester House was just perfect. Communication was always fast and accurate. All the staff showed genuine care and empathy in what must be one of the hardest jobs."
S M
carehome.co.uk rating: 5 out of 5
"From choosing the home not long ago to my mother being here, the whole family have been very pleased with all the help from the staff in every step of settling my mother in. My mother really likes all the staff who have helped her settle in."
L W
carehome.co.uk rating: 5 out of 5
"The staff on shorts terrace show a very high level of care and compassion. Mums level of care and compassion. Mums condition is very limiting and frustrating for her, but the carers show her respect and understanding."
C R
carehome.co.uk rating: 4.5 out of 5
"I cannot rate Winchester House high enough. They are excellent in all areas. They are so kind and caring, and m mum has settled in so well. It is always such a happy atmosphere, and the carers always take time to speak to me while I'm visiting my mum. My whole family are so grateful to them."
L C
carehome.co.uk rating: 5 out of 5
"A very good experience from start to finish. They were able, on this occasion, to accommodate us at short notice. My terminally ill wife enjoyed her stay and it gave us all the break we so desperately needed. Staff were all very helpful and compassionate. And I had peace of mind that my wife was being cared for during her stay."
Andrew C
carehome.co.uk rating: 4.5 out of 5
"Very difficult with Covid to take mum out in these difficult times to shop and places as this is what she wants to do."
B B
carehome.co.uk rating: 3.17 out of 5
"Staff very friendly and approachable. Resident well looked after. All her needs seem to be met."
E W
carehome.co.uk rating: 4.5 out of 5
"I never thought I'd ever have to place my father into residential care. I made a promise to him that I would be the one to ensure he was always going to be with me in his old age. Unfortunately, he was diagnosed with cognitive dementia 3 years ago. As a family, we tried our utmost to give him his independence until we realised he was becoming a danger to himself and others around him. It was breaking my heart and soul to know I couldn't help and he ended up hospitalized and then went into Winchester care home. I can honestly say, I couldn't have wished for a better place for my dad to be as it is hygienically clean and homely. He is safe, loved, cared for and he is given respect by the staff. The staff are inviting and respectful to visiting families and I'm always updated and informed about my father regularly, day or night. I just want to say thank you to you all for the job you all do to enable my dad to be safe. Without you, I don't know what I would do."
Corinne M
carehome.co.uk rating: 4.92 out of 5
"Mum has been a resident at Winchester House for 2 years now and the care she has been given is everything we could wish for. Mum has been shown care, tenderness and respect from the first and it continues to be shown. If we have ever had any questions or concerns they have been dealt with quickly and with the utmost courtesy. Thanks to the wonderful team on Shorts Terrace."
Catherine R
carehome.co.uk rating: 4.92 out of 5
"Everyone at Winchester House - nurses, carers, cooks and cleaners are very caring and treat my wife with dignity. If she becomes unwell the team react quickly and keep me informed. In respect of COVID-19, I can only have praise for their professionalism for the safety of residents and allowing communication via Skype or telephone calls."
Graham B
carehome.co.uk rating: 4 out of 5
"My mother ended up at Winchester through the complexities of COVID rather than researched selection, but what a blessing it has been. Mum's care has been personal, dignified and extremely attentive. During this difficult time, when friends and relatives have not been able to visit, the home has made every effort to keep communication clear and facilitate regular video calls with moves towards garden visits as appropriate. The activities that mum has been engaged in have been appropriate and stimulating, the activity leaders outstanding. Mum has been shown such affection and acceptance, that she is very clearly at ease and enjoying the social contact that she has. This could have been a terrible time, separated from Mum at her most vulnerable. Yet the care of the staff at Winchester, and the accessibility of the management has made all the difference. So my prayers for the safety of all staff and residents will continue, along with gratitude for all the personalised care they provide."
Pete G
carehome.co.uk rating: 4.17 out of 5
"Dad came for 2 weeks respite care whilst Mum, his carer, recovered from an operation. With the restrictions imposed due to coronavirus, we were understandably unable to visit but lots of effort was made by the staff to keep us in touch and updated on how Dad was. He was very settled and looked after well, he has mild dementia and limited mobility but his daily needs were catered for in a kind and sympathetic way. He enjoyed the food too."
Beverley P
carehome.co.uk rating: 4.17 out of 5
"The staff are all very caring, and my mum is well looked after and is very happy. One lady deserves a special mention."
K A
carehome.co.uk rating: 4.75 out of 5
"My mother in law has been a resident of Winchester House since December 2015 and I would say that she is probably one of their longest serving residents. In all that time, she has been treated with exceptional care and compassion, especially as she has Alzheimer's and can become very confused at times. Since she has been under the direct care of a certain care practitioner, her actual well-being and demeanour has improved so much. She is always laughing and smiling when with her and you can see that Mum adores her. She spoils her rotten and has even taught Mum how to sing again. This care practitioner's care has made lockdown more bearable for us and we can't thank her enough."
Elaine R
carehome.co.uk rating: 4.58 out of 5
"After not being able to see my wife for over 4 months due to the coronavirus pandemic, the staff at the home very kindly arranged for me to spend some time with her on our wedding anniversary. We spent some time in the gardens under a gazebo which was thoughtfully decorated to celebrate the day. All the staff were kind and my wife seemed very happy and well looked after."
Philip V
carehome.co.uk rating: 4.08 out of 5
"I would like to thank all the staff for their hard work and care during these difficult times. I have really enjoyed having Skype calls with my mum each week and in fact, for me, it has been really good as I live a long way away and do not get to see my mum as often as I would wish so it is really nice 'seeing' her each week. The staff are always so helpful, polite and cheerful – full credit to them as it must be very difficult and I know lots of people have made big sacrifices in order to keep others safe. So thank you again from all of us and stay safe!"
Sharon D
carehome.co.uk rating: 3.92 out of 5
"In spite of having to deal with COVID and lockdown, there is a great sense of being able to assign staff efficiently than at times of previous surveys. Is this down to better training or to better communication between management and staff? On a practical note will outside contractors be allowed in (e.g. hairdressers) before my toenails curl up to heaven?"
E B
carehome.co.uk rating: 4.25 out of 5
"Visited my mum today for the first time since COVID-19 closed down our ability to go out for 3 months. So thankful to all the staff for their care and love shown to my mum and us over this difficult time. Professionally managing social distancing and looking forward to when there is an ease in lockdown Thank you!"
Mary K
carehome.co.uk rating: 4.67 out of 5
"The staff at Winchester Care Home have been nothing but kind, helpful and understanding, especially given the current situation we have all found ourselves in this year. They have gone out of their way to ensure that our sister in Christ Jesus is cared for, that her family and friends can get in touch by telephone and skype calls, which obviously creates more commitment from them. I can't praise them highly enough for taking the time to help their residents to keep in touch with their relatives and loved ones. When I am called for my skype call with my friend, she always looks clean and dressed. My friend looks comfortable and peaceful, for which we are all very grateful. Having spoken with her son on several occasions, it is also clear that other healthcare professionals are all working together to get the best outcome for her. I can't praise them highly enough. Really well done, keep up the excellent work."
Jayne C
carehome.co.uk rating: 4.17 out of 5
"My wife has been in this home for over 5 years. I am with her every day for 4-5 hours. She came to Winchester from another home and was in a bad state, so much so that I did not think she would live very long. But I'm delighted to say that here the standard of care she has received from the nursing and caring staff, not forgetting the GP practice, has kept her with me. Another important factor is the high quality of food served. we all get told on the news of bad homes, it upsets me when they never come to a good home like Winchester."
M C
carehome.co.uk rating: 5 out of 5
"Every time I visit, staff are very friendly and helpful. I feel my husband has improved greatly since arriving here as he was very poorly when he arrived. My husband, myself and other family members really enjoy the activities and music. My husband mentions the food is very nice - 'first class' - his words."
Joyce S
carehome.co.uk rating: 4 out of 5
"Warm and friendly staff. The staff are kind and caring in the unit, they listen to relatives and try to accommodate their needs. Staff are respectful of residents, they knock on their doors before entering. Food great and a variety of choices is good. Cakes delicious!"
Z W
carehome.co.uk rating: 4.08 out of 5
"Standard of care and availability of carers varies at times. Usually good, though recent staff turnover hasn't helped."
T B
carehome.co.uk rating: 3.67 out of 5
"The staff care about their residents and understand the individual foibles of the residents. They are also very patient. Catering is good and the amount and choice of food is very good. Cleanliness is excellent and any spills or accidents are cleaned rapidly."
R H
carehome.co.uk rating: 4.58 out of 5
"Nobody wants to see their loved one in a care home, I would rather have him home but know I couldn't cope. If I can't have him home, I can't think of anywhere better for him to be safe and cared for."
C D
carehome.co.uk rating: 4.58 out of 5
"My wife has been at Winchester House for over 4 years. When she came to Winchester from another home, she was in such a state that I did not think she would live for much longer. But here we are over 4 years later and she is still with me. This, I am certain, is due to the high standard of care she has received from the nursing and caring staff not forgetting the GP practice. Another very important factor is the high quality of food served. I am with my wife for about 4 hours every day and the staff treat me like one of their own."
Michael C
carehome.co.uk rating: 5 out of 5
"The care staff at Winchester House were amazing; always pleasant, thoughtful and respectful of our mum. The nurse in charge of her unit was especially helpful and we came to trust her judgement about Mum's presentation totally."
Sheila P
carehome.co.uk rating: 4.42 out of 5
"The care home is presented well, is clean and tidy. It offers residents a place to walk freely and utilise the floor space of the home. It has a very homely feel and there are nurses stations in the right places. Overall the care my grandmother received was good, but towards the end of her life there, the standard of her care began to slip. We would often visit and the jugs of juice in my grandmother's room would have a layer of thick mould on the top which would indicate it had been there for a couple of days. We raised this with nurses but they were unable to explain how this had happened. It is important for people of all ages to stay hydrated and unfortunately, my grandmother was sometimes overlooked when it came to water. We realised it could have been because her ability to swallow was not as good as it should have been, but they had the sponges on sticks which are for sucking on so residents intake of water is more controlled but so they are still receiving water."
Fiona C
carehome.co.uk rating: 3.33 out of 5
"Excellent care package. Staff treat residents with dignity and compassion. A good variety of entertainment to stimulate the residents."
Lynne L
carehome.co.uk rating: 4.92 out of 5
"The staff members have an excellent way of dealing with the clients. I enjoy being in Winchester House."
Patricia B
carehome.co.uk rating: 4.75 out of 5
"My father came to live at Winchester House 8 weeks ago following a fall. He requires 24hr care as he also has vascular dementia. I was delighted there was a place for him as my mother had received specialised care between 2014-2016. We as a family were already aware of the facilities and the high standard of care provided by management and staff. My father has settled in well. His room is well appointed and comfortable, he enjoys all the meals and takes part in the well organised social activities. All members of staff seem sincere and committed to providing residents with dignified care."
Jayne P
carehome.co.uk rating: 5 out of 5
"First impressions was a hotel (not care home) and this impression was the same throughout the whole building. Staff welcomed us and it was nothing like a care home, more like a hotel. We were very impressed with our welcome pack of coffee, tea and beverages brought to us on dad's first day."
Angela H
carehome.co.uk rating: 5 out of 5
"I have been living at Winchester House since September 2017. My room is very comfy and pleasant with the addition of my own bits and pieces - photos, etc. The bathroom is well designed for my needs. All staff are friendly and cheerful and ready to assist you if help is required. Medical staff will give advice if you have concerns. The food is very nice - the daily menu offers two choices or you can order an alternative. The care and attention is very good and I am very happy staying at Winchester House."
Kathleen H
carehome.co.uk rating: 4.33 out of 5
"Mum was only resident at the home for 3 months having been asked to move from her previous nursing home as they could not cope with her Alzheimers and Parkinsons. She was treated with utmost dignity and respect and became very settled, more so than we'd seen from her other homes. We were contacted as Mum declined and spent 6 days coming and going at all hours, culminating in Mum passing peacefully 1 week ago today. We were given peace and the necessary time to say our goodbyes. Very respectful. Thank you."
Helen H
carehome.co.uk rating: 3.92 out of 5
"Lovely place. Beautiful setting. Caring staff and very friendly."
Sylvia D
carehome.co.uk rating: 4.92 out of 5
"Friendly staff. Nice atmosphere. They try to do the best for you. Good facilities."
Mark D
carehome.co.uk rating: 4.92 out of 5
"My father was a resident of this home through 2015 & 2016. Winchester House helped us in a difficult situation by accommodating my father when he had an unscheduled spell in hospital and had to move to a nursing care home. The positives ended there. My father was inclined to sing loudly, and for this reason, was placed at the far end of the home. This we can understand. However whilst the facility was good, the care was woeful. He was supposed to be checked hourly, yet the sign in sheet showed he had been left alone for up to five hours on several occasions. We once found him wet and unchanged with another resident sitting on him. Other residents would enter his room and take his possessions. This could be fixed by a child gate. Some individual staff members were good but had insufficient time to properly tend to residents. Staff/resident ratio was poor. At times were openly lied to regarding my father's care. Management was not interested. Facility stank every time we visited."
Derek O
carehome.co.uk rating: 2 out of 5
"This care home was chosen following much research and many visits to other care homes and both the management and staff here have been very sympathetic and understanding."
Margaret M
carehome.co.uk rating: 4.92 out of 5
"In my view, a very well run care home. The staff are friendly and approachable. The residents are well fed with a wide variety of fresh food. Rooms clean and tidy. Staff very interactive and attentive to care. Set in a very peaceful environment, flower beds and gardens well kept and ample parking. Secure, plus an entertainment programme that is 1st class."
F B
carehome.co.uk rating: 4.58 out of 5
"I am pleased with the level of care that mother receives at Winchester House. The food is good and where mother requires a puree diet special care is given to ensure this is all working well. There are many caring, sociable members of staff to ensure an appropriate level of interaction and add quality of life to very deprived people. One small complaint is the lack of fine tuning on personal needs regarding hearing aids. The installation is often incomplete and does not help the individual need of the patient."
Michael W
carehome.co.uk rating: 4.5 out of 5
"The transferring of my mother from her home to Barchester Winchester House Care Centre was a process that none of our family was looking forward to. The staff at Barchester Winchester House Care Centre from the management to the care assistants were very sympathetic and caring which made the whole ordeal much less traumatic than we had feared. Since then, my mother has been well cared for, and she has settled in. She really enjoys the regular activities and joins in with these but would like to see these extended over the weekends as well. They have managed her medications well and she is much calmer now. Whenever we visit, always unannounced, she is very clean and well dressed and now loves the regular hairdressing, nail painting and chiropody that are provided. Always a fussy eater, we have found that she now eats a much more varied diet than previously and looks forward to her meals."
Steven J
carehome.co.uk rating: 4.18 out of 5
"One of the better care home. Currently a strong core of lovely long-stay staff on Lafarge Unit. Outstanding activities team full of enthusiasm, fun, warmth and bright ideas. Strong links with the lovely local community. Idyllic surrounding. Main criticism: More staff needed."
Suzy M
carehome.co.uk rating: 4.08 out of 5
"I live too far away for frequent visits but usually see my sister each month. She seems well cared for and reacts well with the staff, for whom the work must be difficult. She wears odd clothes, no shoes sometimes and never her glasses - not important to me, but commented upon by other visitors. She seems to not much like her room - a bit dark, perhaps; and loves the garden, time and weather permitting. Morning activities are highlights and I regret not being able to get there on time. The recent fall and time in hospital were, I imagine, unavoidable? Staff are always helpful to me."
V R
carehome.co.uk rating: 3.58 out of 5
"My wife has been at Winchester House Care Centre from October 2014 during this time I have been with her every day. As we have no family it must be said I am devoted to my wife, we have been married for over 53 years. My wife has dementia and of course, cannot get better, but apart from her speech I have seen very little change in her. This can only be due to the high level of care she receives at Winchester House could not be beaten by any other home. Thank you."
Michael C
carehome.co.uk rating: 5 out of 5
"I visit at least once a week and continue to be impressed with the care given by all the staff. My friend has dementia and so my comments are mainly with that visit. From the Manager through all areas I am greeted with friendliness. Any concerns I have are dealt with which is reassuring. General concerns raised are dealt with. Medical care is comprehensive and meticulous records kept. Activities - a marvellous team of only two. Always encourage my friend to join in. She responds so well to this. Food of a very good standard. I am so grateful that my friend is being cared for at Winchester House and cannot speak highly enough of the care provided."
Rozel H
carehome.co.uk rating: 4.83 out of 5
"I find the staff very reassuring having had a bad experience prolonged in my Mum's previous residential home and she seems content under the circumstances of her severe dementia and very well looked after."
Janice S
carehome.co.uk rating: 4.91 out of 5
"My husband has been here since August and he has had wonderful care. He likes all the carers and the staff and are very caring. When he first arrived from the hospital, he was in a bad way and there was a time in September when I was so concerned we would lose him, he still has his good and bad days, but I have every confidence that he is safe and well cared for and encouraged to join in all the activities. We celebrated his eightieth birthday with all the family in November."
R M
carehome.co.uk rating: 4.58 out of 5
"This care home is secure, safe parking and well maintained. All the staff are friendly and welcoming. Easy access to rooms which are clean and spacious. The food is home cooked with varied dishes and puddings. The staff are well organised, helpful, competent and nothing is too much trouble. Residents are well catered for and all seem clean and healthy. Staff are communicative and treat each person as an individual. Entertainment is also plentiful and varied with another great team looking after everybody including visitors. Only downside for me personally is the distance from home, places like this are rare."
Fred B
carehome.co.uk rating: 4.67 out of 5
"I believe that Winchester House delivers good care in a clean and attractive environment. However I do feel that they are often under staffed and I feel that they are often so busy that they may not have the time for quality time with residents. I think that the general level of care and nursing is very good and I think that as far as I know my mum is treated with dignity. However I think there could be more sessions and activities for people with dementia (Alzheimer's ) to help there well being rather than the television."
Jeanette B
carehome.co.uk rating: 3.5 out of 5
"Very friendly and approachable members of staff. Always felt welcomed. Food was good and would cater to all needs."
Jane C
carehome.co.uk rating: 4.17 out of 5
"I just wanted to say a huge thank you for the kind and attentive care that my Mother in Law received recently. We found the nurses and carers to be friendly, and extremely helpful. We were made to feel welcome and loved the fact that we could pop in and visit whenever we wanted. Every effort was made to keep her comfortable and keep her happy. The fact that her food tastes were taken into account and we were able to take her into the garden each day was very much appreciated. Thank you so much for helping us all, and making such a sad and difficult time as bearable as possible. We looked at quite a few care homes in the lead up to her leaving hospital and Winchester House just came out streets ahead of all the others."
Clare W
carehome.co.uk rating: 4.58 out of 5
"Very caring environment for end of life care for my mother. The staff are friendly and welcoming and provided good care. Good communication with the family from nursing, care and management staff."
Jane
carehome.co.uk rating: 5 out of 5
"Very happy with the care home. Excellent resident care, home kept very clean and well maintained. Food is excellent with plenty of choice. Management team are very accessible and pro-active."
L B
carehome.co.uk rating: 4.42 out of 5
"My brother was made to feel welcome, safe and comfortable into his new surroundings immediately on arrival, and this has remained during his residence. He has indicated to me he is happy in the care of Winchester House, and I am grateful for this."
G B
carehome.co.uk rating: 5 out of 5
"My grand has been in her home for a few years now and I visit once, maybe twice a month. My mum - weekly. Apart from one carer who was abrupt with the residents (she quickly got asked to leave), I cannot fault this home in any way, shape or form. Every single member of staff gives a friendly smile to me and more importantly to my gran and her fellow residents. My gran is safe, well looked after and and happy - she tells us she loves the people here, they are kind."
Rachel H
carehome.co.uk rating: 5 out of 5
"A very pleasant home for my father. Very clean, good food and friendly staff. The grounds were kept very well and courtyards for the residents to sit out in provided shade from the sun. All in all I would thoroughly recommend this nursing home."
C G
carehome.co.uk rating: 4.25 out of 5

Read our brochure 'Life in our home. Providing care through coronavirus' for more information on how we're here to help you and your loved one.

Read brochure
Food & Nutrition
Activities & Events
Care & Facilities
What happens now?
Are you ready to discuss your individual care requirements? Pick up the phone and talk to us, book a visit to our care home or come and take a look around our facilities.
Care enquiries
New care enquiry phone lines are open 8am - 8pm
01634 624 959
All other calls
Our fees and contract
We want to be as transparent as possible about how we charge for the different services we provide as well as what's included in our contract. Please click the links below to find out more about our fees and contract.
View typical fees
View Our Contract
Useful downloads
Here to help you make the right decision about your care requirements.
206