What our families say: Westgate House Care Home

We score 9.6/10
16 Reviews

Latest Your Care Rating report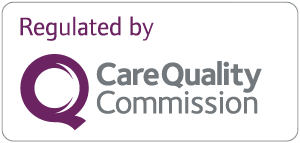 "The professionalism and care that I witnessed during a visit to the care home was overwhelming. Every concern I had regarding my relative was thoroughly dealt with. Also, the residents were treated with dignity and respect and were given various choices on what they wanted to do even down to the food they wanted to eat."
Lola Scarehome.co.uk rating: 4.92 out of 5
"Wonderful staff and amazing customer service. The quality of care is awesome, always ready to help. My sister was treated with respect and so much love. I witnessed this personally and really touched my heart. Thank you"
Omoniyi Dcarehome.co.uk rating: 5 out of 5
"I find the staff very helpful with shopping and all of the things I need. The rooms are very clean and the food is good, the laundry service is good. Overall the home is very good. If I had to choose a home this is the place I would like to be."
M Mcarehome.co.uk rating: 4.75 out of 5
"Barchester Westgate House Care Home is very welcoming. The staff are friendly and approachable. My husband is happy here and the services are good. I am confident if there was anything that I was unhappy with I can bring it to the staff's notice and it will be sorted. Thank you very much."
Zida Scarehome.co.uk rating: 4.92 out of 5
"I am very happy with the care of my Dad in Westgate Care home. The rooms are kept clean, food is excellent. My Dad suffers with dementia and needs constant care. I looked after him for two and a half years. Sadly it was agreed Dad goes into a home, but feel he is being well looked after. It has been extremely hard the last few months not being able to see Dad due to the coronavirus."
L Wcarehome.co.uk rating: 4 out of 5
"I would like to thank the staff at Westgate House for all of their support and help during an extremely stressful time of trying to get my father appropriate care. From the first time I went into the care home to enquire about a placement the staff have been friendly and helpful. The manager has been in communication with me throughout the process and always made me feel listened to and has supported me in my quest to find a caring home for my dad. Thank you for all of the help in arranging a smooth transfer for my dad from hospital to Westgate House. It has been a difficult time as I am not allowed to visit him due to the isolation period, but the staff arranged a Zoom meeting so that I could see how my dad was settling in to the home. Thank you."
Julie Ccarehome.co.uk rating: 3.92 out of 5
"I am respected and I receive good care and always happy with my carers because they are my family."
E Jcarehome.co.uk rating: 5 out of 5
"My experience in this home has been good in the sense that everybody is relaxed and feels at home. Meals are home-cooked and therefore taste homely. The staff, especially at supervisory level, are helpful and make the one's stay a bit more relaxed. In short, it has served its purpose in my case, in particular, that it caters for people from different ethnic groups and gender. A job well done!"
E Rcarehome.co.uk rating: 5 out of 5
"I find the staff caring and friendly. They treat me with dignity and respect. I get a wide range of food of my choice, Caribbean and Asian food. The care I received is excellent and I am happy to be here."
O Dcarehome.co.uk rating: 5 out of 5
"I have been here for some time now and I find the staff very nice and respectful and if I want, I can talk to the Manager at any time. I am very active when doing activities. I am loving the food and I get a variety of what I like."
O Ocarehome.co.uk rating: 5 out of 5
"I am enjoying my stay here. All staff is lovely, treating me with dignity and respect. We get a variety of food, African, Caribbean, Asian, and desserts are to die for!"
B Ocarehome.co.uk rating: 5 out of 5
"With the new chef, I am getting all my African meals. Altogether the whole country is on lockdown but the activities session is still going on an am deeply involved."
E Ecarehome.co.uk rating: 5 out of 5
"I would like to thank all of the carers', staff and management on behalf of myself and family for providing a fantastic, reliable, compassionate, caring service of care to our mum and all the other residents residing at Westgate House, not only through this terrible outbreak of Coronavirus but prior to this every single day! They provide good nourishing food and drink. Activities before the outbreak and during are well thought through and include everybody. It is a happy, loving environment and mum is so lucky to be living within this special home! Words cannot tell you enough about these truly wonderful, compassionate people who are looking after our loved ones! Thank you so much all of you who are loyal and true to the care profession and residents. Where would we be without you all and risking your own wellbeing? Thank you all from the bottom of our hearts. You are all remarkable people and am happy to say our friends and extended family."
Shirley Dcarehome.co.uk rating: 5 out of 5
"We celebrated the 50th birthday of my sister in Westgate House Care Home on Sunday February 9th. The manager was very good as she offered us the dining for our visitors. The place was very nice and accommodating, all the staff were supportive to us during this party. They are very good and patient to help our visitors and always beside, ready to help. Thank you very much. It was a very fantastic party for my sister. She was very happy. More power to all the staff."
Maria Teresacarehome.co.uk rating: 5 out of 5
"This home is excellent. No more needs to be said."
A Bcarehome.co.uk rating: 4.67 out of 5
"This home is very well run by staff that are always very friendly and will always take time to speak to people."
K Dcarehome.co.uk rating: 4.17 out of 5
"Our mother has a fantastic carer who is a compassionate, fully trained carer who delivers excellent personal care with great kindness! The head of activities and her team are also fab, compassionate and caring. They support and show great kindness and professionalism, interacting when engaging in activities! A big thank you to all who work on the first floor and for making Mum's 95th birthday a day to remember!"
Shirley D carehome.co.uk rating: 5 out of 5
"My mum was here for around 3 weeks and in the time she was here the care given to her was disgusting. She has been screamed at by a member of staff in her face and had a lot of aggression towards her for absolutely no reason. She is unable to walk and care for herself so requires somebody to help me with pretty much everything. She was left for over 45 minutes soiled and nobody cared to change her. This is outrageous as nobody should be treated like this no matter what. Although the care home itself is rather nice and looks appealing the staff and services are very far from it. I had high hopes and put a lot of faith into my mum being here and have been let down seriously by the service and treatment she has received. I am very disappointed with her care."
Sarah Wcarehome.co.uk rating: 1.92 out of 5
"Very happy with my care. I came and could not walk and left the home walking because of the fantastic nursing care I received. The staff and management team are all fantastic. The care for me and went the extra mile to make sure my wound improves. I will miss them all."
Christopher Dcarehome.co.uk rating: 5 out of 5
"The staff is willing, courteous and compassionate. All is clean and smells clean. Patient's dignity is respected and visitors made welcome. My wife is so lucky to be here."
Geoffrey Rcarehome.co.uk rating: 4.92 out of 5
"Management new ideas and strategies has improved relationships between families and residents in Westgate House. Staff are more responsive and alert to their duty of care to residents. Relatives are well informed of events and achievements and award in a well-composed newsletter with pictures to support every event."
Rosamund Dcarehome.co.uk rating: 4.08 out of 5
"My sister was treated with friendliness, respect and professionalism. The staff are caring to my sister from her first day to her last. Thank you."
Leza Mcarehome.co.uk rating: 4.5 out of 5
"The staff are always very helpful and welcoming when I visit. There are always members of staff who are very kind and make sure mum and myself are comfortable and have everything we need. It is important to me that mum's clothes, hair and appearance is clean and tidy. She is always 100% clean, tidy and smiling. Mum's room is always fresh, clean and spotless. Mum has been in this home just over 6 months. I feel that all my mother's needs are met, someone is always keeping an eye on her, or close by, making sure she is OK. Mum smiles a lot which makes my heart feel glad and gives me peace of mind. Thank you."
M Gcarehome.co.uk rating: 5 out of 5
"Only good things to say. Lovely."
Violet Dcarehome.co.uk rating: 4.45 out of 5
"I feel very much at ease that my husband is in this care home. I believe I made the right choice. The staff are so warm and reassuring always - I sincerely thank them for the love and care they are giving to both my husband and myself. God bless them all, their work is not easy, I have done such work in the past so I appreciate what they are doing."
Sheva Wcarehome.co.uk rating: 4 out of 5
"A very good standard of care. All staff are friendly and professional and the manager is very good at listening and dealing with concerns."
J Gcarehome.co.uk rating: 5 out of 5
"The staff at Westgate House have provided an extremely high standard of care. They have done everything possible to make my mum feel settled and comfortable. They are very professional and attend to her medical and emotional needs. Everyone is so kind and supportive to the residents."
K Ccarehome.co.uk rating: 5 out of 5
"This was a good review, on the whole, I found I was given helpful information held in a calming environment which always helps at these times, hopefully, this will continue."
F Hcarehome.co.uk rating: 3.67 out of 5
"The care home staff at this facility are very good especially the receptionist - very helpful and always well presented. Nothing is too much trouble for her. It's always nice to see a smiling face when entering a building."
Alvin Ccarehome.co.uk rating: 4.33 out of 5
"The environment and staff projected both a professional and family feel. I cannot fault the service provided and given my grandmother condition, she was happy and very well looked after."
Limahl Gcarehome.co.uk rating: 4.83 out of 5
"My daughter's carers work very well with her making sure her needs are met. When I visit my daughter, she appears very happy. I am very happy with Westgate House Care Home."
N Lcarehome.co.uk rating: 4.63 out of 5
"What can I say apart from thank you to all the staff on the 1st-floor, kitchen and activity staff and basically the manager and her team. The activities were fantastic and plentiful for the residents throughout December and the Christmas day lunch and festive celebrations were brilliant all the residents and us the family who attended had a wonderful time, mum was so happy. Thank you and a happy 2018."
Shirley Dcarehome.co.uk rating: 5 out of 5
"My mum was a resident from March to December when she died. From our first visit to the home we knew it was right for Mum. The first person we met who showed us around was friendly and welcoming. What was also good to see was the way the staff were friendly, kind and supportive to each other. It really was like being in a family and not a home. Mum was always treated with respect and her dignity was always taken into account. She was encouraged to make friends and we were always made welcome. Mum was happy."
Sharon Bcarehome.co.uk rating: 4.33 out of 5
"We are not all perfect, as we all have our flaws, but regarding this place, I have never regretted being part of this community of great people. The hospitality is good, as both staff and management are supportive. The management team are always available to listen and attend to my needs. In short, I am glad to be here, to meet some lovely and supportive staff."
Abdigami Jcarehome.co.uk rating: 4.17 out of 5
"I find the staff caring, hardworking and friendly."
Rosamond Dcarehome.co.uk rating: 4 out of 5
"A very good interaction between staff and residents. Also good interactions between staff and visitors. The care offered to the residents is excellent. Once when I bought my mother's sister for a visit one of the care assistants offered us tea and cakes, which was well appreciated as we had had a long journey, but she didn't know that."
Mikloth Bcarehome.co.uk rating: 4.58 out of 5
"My father is getting great care and attention and as a result of this, his health and demeanour have vastly improved over the time that he has spent here. It was a long wait, but I am so convinced that it was worth it."
Christopher Scarehome.co.uk rating: 4.25 out of 5
"My 92 year old mum was fortunate to be accepted for a placement in nursing care after she lived in a well-known care home for dementia residents, this is where she fell over hurting herself badly, leaving her with psychological problems and a fear of falling and left day to day alone in her bed without being shown due care and attention. Westgate House Care Home has been a godsend after three miserable years! It is clean and bright, friendly carers and nurses, very well decorated. Rooms are lovely and welcoming and again tastefully decorated/furniture. Excellent food and day to day interaction with staff and residents. Activities are varied and plentiful, a small cafe on site and a lovely garden."
Shirley Dcarehome.co.uk rating: 5 out of 5
"My experience of Westgate House to date has generally been satisfactory. The staff have shown me respect as is due to me."
J A Scarehome.co.uk rating: 3.75 out of 5
"My mother has been her since October last year. She is very well looked after. She is clean and tidy and her needs are well catered for. She has dementia. The staff are friendly and willing to follow any family directives and personal preferences. However she attends activities in the morning but gets bored afternoons and evenings. I visit regularly at different times but otherwise she is well looked after."
Jacquicarehome.co.uk rating: 4.08 out of 5
"Extremely friendly home, very clean and everybody is so cheerful."
H Mcarehome.co.uk rating: 5 out of 5
"This is my mothers second short stay at Westgate. Overall from the management assessment to the care and attention that my mother received on both occasions, I found it to be of excellent standard. The staff have shown great attention to detail in caring for mum. The staff have taken the time to get to know mum as an individual and have noted her personal needs very well. Thank god for Westgate House."
Desrine Scarehome.co.uk rating: 4.83 out of 5
"My wife was a resident at Westgate House for 9 years. We celebrated our 60th Wedding Anniversary here in 2004, we got a nice telegram from the Queen. When my wife sadly passed away, I planted a rose tree in her memory in Westgate garden. The home is so welcoming and I was so happy with the care they gave my wife. I come here three times a week to talk to people, to be friends because I enjoy going to Westgate House."
Augustus Wcarehome.co.uk rating: 5 out of 5
"Westgate nursing home is a friendly environment that does an amazing job in caring fro its residents and creating an environment that is conducive to its residents."
Laurie Rcarehome.co.uk rating: 4 out of 5
"I find the staff helpful and caring to my dad. They keep me informed about any problems with my dad which helps a lot. This home is well managed clean and always smells clean very inviting and friendly."
Sandra Bcarehome.co.uk rating: 4.75 out of 5
"My husband enjoyed his stay in the Barchester Romford Road, London. All the staff were kind and considerate. Many, many thanks for your kindness."
Mary Bcarehome.co.uk rating: 5 out of 5
What happens now?
Are you ready to discuss your individual care requirements? Pick up the phone and talk to us, book a visit to our care home or come and take a look around our facilities.
Care enquiries
New care enquiry phone lines are open 8am - 8pm
020 3811 1324
All other calls
Our fees and contract
We want to be as transparent as possible about how we charge for the different services we provide as well as what's included in our contract. Please click the links below to find out more about our fees and contract.
View typical fees
View Our Contract
Useful downloads
Here to help you make the right decision about your care requirements.
197