What our families say: Westergate House Care Home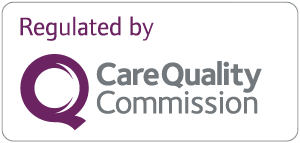 "Westergate House has looked after Ma for almost three years now with much care and love. Dementia patients are never east, but they only have warm words to say about her - always so patient and kind. They put on a wonderful Jubilee garden party for all the residents and families."
A S
carehome.co.uk rating: 4.58 out of 5
"My mother has been in Westergate House for several years, and the wonderful care and commitment of the staff has meant a great deal to me and my family, which was of particular comfort during these last challenging years of Covid. Being able to join my mother in the imaginative activities organised by Westergate House has also meant a great deal because my mother has always been and remains a sociable, fun-loving, person. I will particularly treasure the memory of the Jubilee party, which was a fabulous occasion for both residents and families. On all my visits to Westergate House, it is clear that my mother is treated with affection and as an individual, as well as receiving exceptional care."
Jennifer R
carehome.co.uk rating: 4.92 out of 5
"The managers and staff have been professional, helpful and friendly. My mother is flourishing with the care she is receiving. The rooms and communal areas are well decorated, clean and comfortable. COVID measures have been and remain efficient and confidence-inspiring."
Carl F
carehome.co.uk rating: 4.92 out of 5
"Mum has been moved to Westergate House from hospital after requiring more nursing care following a fall. My first contact was from the manager whilst mum was in hospital saying they had assessed and accepted her. I was able to meet him and see around the home taking in some familiar items for mums room to help her settle in. From day one I have had excellent communication and regular updates on mums condition. She is receiving the highest standard of care and is regularly checked on to ensure she is safe and content. Where health issues have arisen the appropriate team have been involved in her care. The staff go above and beyond to ensure mum is happy and comfortable. On each visit, I have been met with smiles and offered refreshments to enjoy with mum. Nothing ever seems to be too much trouble I am confident she is in the right placement getting the care and supervision she requires. Thank you all for your hard work. I would not hesitate in recommending Barchester Westergate house."
Jay
carehome.co.uk rating: 5 out of 5
"Mum suffers from dementia and has been in care for several years now. She was transferred to Westergate House at the beginning of the year after experiencing some difficulties at her previous care home. Mum has now settled in very well to her new environment, and I have nothing but praise for the way she is now cared for and treated. I live abroad and the Covid pandemic prevented me from returning until very recently. When I finally saw mum for the first time in well over a year I was delighted to find her much happier than I had seen for a long time. It seemed to me that she had improved both in her appearance and her state of mind, and I am grateful beyond words to the kind and caring people at Westergate House for helping to bring this about. I am sure that the beautiful house and grounds have also played their part in the changes I've seen, and I am looking forward to being able to sit outside with mum in nicer weather on my next visit."
S A
carehome.co.uk rating: 4.42 out of 5
"Back in 2012, my elderly mother became a resident at Westergate House at the age of 91. Her physical needs and mild dementia made this the sensible course of action and over the years that followed we never had cause to question that decision. Mum settled into life in the comfortable residential section and we were immediately impressed by the kindness and care shown to her by all the staff. The facilities were excellent as can be seen from the photos on the home website which clearly show the familiar and comforting atmosphere. In 2019 as Mums dementia increased the decision was made to move her into a beautiful newly constructed room in the specialised Memory Lane community. We greatly appreciated the regular updates we received through the pandemic while visits were sadly restricted. When Mum's time finally came to move on her final days were spent with all the love, kindness and dignity she richly deserved. I would happily give Westergate House a five-star recommendation."
John L
carehome.co.uk rating: 5 out of 5
"Yesterday I attended an afternoon in the gardens of Barchester Westergate House Care Home. It was an 'Antiques Evaluation' event with a London auctioneer giving free evaluations. There were refreshments of Pimms, strawberries and cream and various cakes. It was a lovely, relaxed afternoon where we could chat with residents and staff and just enjoy the sunshine as well as the evaluations. Thank you to the activities organiser and helpers who gave both residents and visitors a great time."
Karen B
carehome.co.uk rating: 5 out of 5
"My mum came to Westergate House in October 2020. She has dementia and is not always the easiest, but the staff have been wonderful, nothing is too much trouble. Her care is excellent, the management is always aware of everything that is going on. I can't thank them enough and would and will recommend them always."
S C
carehome.co.uk rating: 5 out of 5
"The manager and his team are first class, and also the maintenance man. It's a lovely care home with a nice garden area. The whole team makes you feel very welcome and always coffee or tea on arrival. Many thanks."
Darren C
carehome.co.uk rating: 5 out of 5
"I came into Westgate with no experience of needing care and assistance having lived alone and cared for myself until now, 89th birthday. I have been so amazed at the depth of understanding and care available to me here. All staff have shown me courtesy and unlimited care - I feel safe and know that if I need help it will be available and offered to the highest standard. Well done and thank you all."
J S
carehome.co.uk rating: 4.83 out of 5
"I was transferred here from an NHS facility. The staff are a delight both day and night. It is a delight not having agency staff as you get to build a relationship with each one. Management are very approachable. Everyone works as a team."
Angela G
carehome.co.uk rating: 4.58 out of 5
"This is my second 5-star review for Barchester Westergate House Care Home. This time I'd like to highlight the wonderful end of life care that my 90 year old dad received in March. I was fully involved from the outset, being warmly welcomed into his home, and luckily allowed to stay with him the whole week. During this time I was truly humbled by the high level of care, compassion and dignity shown to us both, by everyone. All the care staff, led by the fabulous, experienced head of Memory Lane communities were hard working, professional, diligent and so kind. Nothing was too much trouble! I got to sample the delicious, varied, plentiful home cooked food, plus meet other staff members, all of whom were delightful. I will be forever thankful for dad's peaceful end, and eternally grateful for the excellent care he received. So if you're looking for a home which is exceptionally well run, has excellent communication, an amazing admin team and staff that genuinely care, then look no further than Westergate House."
Sara P
carehome.co.uk rating: 5 out of 5
"Sadly Mum passed away in January having been a resident since March 2020. At the beginning of the Covid pandemic we were worried as to how we could maintain her care at home, her dementia was worsening so I contacted the home where Mum had respite the previous year. The care she had was very good and the staff were lovely. If there were any concerns I could ring and speak to the relevant person easily. We kept in touch by phone and FaceTime and in the summer had weekly outside visits with a carer in tow to help out if Mum had trouble hearing. This continued in winter as they had an adapted indoor room fitted out. They dealt with the difficult restrictions in place meticulously. Sadly Covid crept in during the crisis time in December and took Mum. The staff were great and made a difficult time more bearable."
Jan S
carehome.co.uk rating: 4.5 out of 5
"The manager and the team at Westergate House couldn't be more caring and helpful. Mum can be challenging at times yet all the staff are extremely caring and understanding helping to reassure and comfort her. I couldn't be happier that she is there. Thank you for everything you do you are amazing!"
Georgina F
carehome.co.uk rating: 4.75 out of 5
"My dad has been at Barchester Westergate House Care Home for 3 months and the change in him is amazing, he not only looks physically better with more colour in his cheeks but he is happier and more chatty. Dad was very against going into care initially and missed home terribly but now I don't think I could move him if I tried! He loves it there and talks about all the staff with such fondness. I am so grateful to all the staff for taking such fantastic care of my dad"
Joanna A
carehome.co.uk rating: 5 out of 5
"My father, who was resident for almost three years: I would like to thank you for your superb care for my father during his final years. As you know, my father suffered from a range of illnesses that made it impossible for him to live independently and require 24-hour care. You provided that care extremely efficiently and exceptionally effectively, making sure that my father remained as well as possible for as long as possible, and ensuring that he was physically comfortable. However, my father's greatest area of need was not physical. He suffered from overwhelming anxiety all his life, and dementia exacerbated this, denying him any possibility of self-managing his fear. All of the Westergate staff who worked with my father showed unfailing kindness and understanding towards him and took every opportunity to reassure him and make sure he knew that he was safe. You should know the difference that made."
Miles B
carehome.co.uk rating: 4.92 out of 5
"My wife has been in care for over six years. Sadly she no longer speaks or recognises me. Before the pandemic, I visited daily and the restrictions were difficult, although the introduction of bedroom visits has helped enormously. The care team made our recent wedding anniversary so special. My wife's room was decorated with balloons and there was a table with a vase of red roses, a picture of our wedding, a signed card from all the staff and there were heart shapes scattered around. Also, there were glasses for the bubbles I brought in – most important. My wife seemed to enjoy it all and there was some connection. It was the best visit of the last year with a final gift of flowers for me as I left the home! As a matter of principle, I do not recommend organisations to others. However, Barchester Westergate House is different - the team is first class as is the quality of care and I know I will be kept in touch with changing circumstances. I cannot speak too highly of the support we have received."
John H
carehome.co.uk rating: 4.58 out of 5
"The events leading up to and surrounding mum's death as well as the general ruthlessness and lack of compassion at a very difficult time will always remain in my memory. Now when considering choices for my own old age I feel that a "walk along the Cliffs of Dover" would be preferable to the care in the Home where mum ended her days."
Tina B
carehome.co.uk rating: 2.17 out of 5
"As a retired nurse and care manager and as a daughter of two Barchester (Fontwell) residents I can not think of any service that could match Barchester. I have every confidence that my mum (dad sadly passed away last year prior to Covid) is receiving excellent care. I know she is loved and respected by the staff. I have every respect for the manager as he is incredible in his leadership role. Having visited my parents weekly for the last 5 years. I know the staff and their work ethics well. I have no hesitation in recommending this wonderful service."
S F
carehome.co.uk rating: 4.75 out of 5
"My mother was a resident for five years. In all that time she was treated with kindness and respect. Much effort went into arranging a 100th birthday party in February, in spite of her advanced dementia. She died during the first lockdown and I was stranded abroad. The staff encouraged me to call any time, day or night and also phoned me with regular updates. By chance, I video called moments after she died and she looked so peaceful."
J G
carehome.co.uk rating: 5 out of 5
"My dad moved into Westergate House 11 weeks ago. From my initial contact and subsequent visit to meet key staff, I just knew it was the right place. On transfer day, Dad was confused and anxious but we were both so warmly welcomed and reassured that with the right care he would settle and he has. My 3 requirements were for Dad to be looked after, safe and happy. These are being achieved in abundance, in fact, he's not just being looked after, he's being truly cared for. All the staff I've met or spoken to on the phone are so caring and compassionate both to Dad and to me. Westergate House is well managed, communication is efficient and friendly. The staff seem very well trained, well-led and a genuinely happy team. They work tirelessly to keep the residents' relatives and themselves safe with ever-changing Covid rules and still amazingly manage to provide priceless visiting times. The transformation in my dad physically, emotionally and mentally is unbelievable. Thank you to you all."
Sara P
carehome.co.uk rating: 5 out of 5
"We are extremely grateful to Westergate House for their care of my father. He was treated with dignity and consideration and shown respect and genuine affection. I was greatly impressed when he first entered the home by how quickly all the staff, including those outside of his unit, got to know him and greet him by name. Every time I visited I felt warmly welcomed and staff always found time for me if I needed to discuss some issue or to help when needed. He was comfortable in his room and enjoyed the good view over the garden, and, contrary to my expectation, settled in quickly, becoming fond of many of the staff and very responsive to them. I felt that they all got to know and understand him very quickly and that they did an extraordinarily good job of getting him to settle. The standard of care and attention has always been excellent and we have always had total confidence that he was being really well cared for. I recommend Westergate House warmly."
Deborah S
carehome.co.uk rating: 4.58 out of 5
"The staff at Westergate House have been amazing during lockdown, making sure that life goes on as normal as possible. They have provided activities to ensure the residents are stimulated and still able to socialise. The outdoor visits with family and friends have been great, even when it has been raining. I have been so pleased that, when my mother-in-law needed urgent dental care, this was facilitated. I cannot praise the management and all the staff enough."
Karen B
carehome.co.uk rating: 5 out of 5
"Westergate House is extremely well run. The carers have been amazing during coronavirus lockdown, nothing is too much trouble and always available to speak to on the telephone in-between visits. The care of my mother has been second to none and I will always be grateful to them. Any medical needs are immediately attended to and the activities have continued during this very difficult period of time. I would have no hesitation in recommending Westergate House."
M P
carehome.co.uk rating: 5 out of 5
"Mum has been well cared for since arriving at Westergate House. All the staff are extremely helpful and kind. They show my Mum a great deal of respect and give me the comfort to know that she is being well cared for during these difficult times. Thank you."
Georgina F
carehome.co.uk rating: 4.33 out of 5
"Very impressed with the home and how they have coped with everything during the Covid-19 pandemic. They have kept all the residents safe and kept all us relatives informed during this time. We have even been allowed outside visits which has been so lovely. Thank you so much to the team and management at Westergate House."
Clare M
carehome.co.uk rating: 4.92 out of 5
"Westergate has looked after my mother very well for the past two years. The staff are caring and well trained, and the home is run extremely well. Their management of the COVID crisis has been incredible and I am so grateful to them for keeping my mother safe and well cared for during this terrible time. The strain on the staff must have been extraordinary, but they were never anything but cheerful and helpful when we called."
Susie F
carehome.co.uk rating: 4.67 out of 5
"As a family we have been so impressed with how Westergate House have dealt with the Covid-19 pandemic. We receive regular updates from Barchester as well as from the Home Manager and feel very much kept up to date with what is going on within the home at a time when we are unable to visit. We are able to have regular video calls with Mum and that is the next best thing and is always great to see her smile. The Nurses and Carers are working so very hard with a new medical condition that my mum has got since Covid outbreak and even with the increased stresses and strains of protecting all residents from the virus on them they are all able to give us time to talk to them and answer any questions. I have absolutely no doubt that they are keeping my mum as safe and as happy as if she was with me in our home."
Lynne T
carehome.co.uk rating: 4.92 out of 5
"My father has been a resident at Westergate House for nearly a year. He arrived after a severe illness, having been in deteriorating health for months previously. On arrival, he was very frail, with a number of continuing medical problems. Entering residential care was a big step, but from the start, he was made very welcome and treated with dignity, understanding and respect. His health has improved dramatically since because of the excellent care he has received and the sense of security he now feels. He particularly enjoys the friendships he has made with members of staff and has been able to take up hobbies such as painting again after a lapse of several years. We particularly admire the way the staff have risen to the many challenges of maintaining services during the Covid-19 epidemic, and while it is sad that we cannot visit at present, we know that he continues to be well looked after by staff who are doing a wonderful job in the face of the current difficulties."
Andrew M
carehome.co.uk rating: 4.25 out of 5
"All the staff at Westergate House are lovely, kind, caring, friendly, hard-working, professional people who looked after our mother very well. We appreciated the extra hard work involved for staff to protect residents from potential Covid19, which has been a very difficult time for everyone."
S B
carehome.co.uk rating: 4 out of 5
"One is always concerned when putting a loved one into a care home and I can honestly say that I haven't had a moment's worry or unease in the 9-years that my Mum has been at Westergate. The staff treat her with love and respect and take great care of her. Mum's dementia has worsened over the years, but she is still treated with the same care and respect."
Yvonne R
carehome.co.uk rating: 5 out of 5
"My mother-in-law has been at Westergate House for just over a year, and she is very happy there. The facilities are palatial, the staff team are all so friendly and helpful, and each person is treated as an individual. Whenever we have had any queries, the staff have done their best to answer them. Relatives meetings have been very positive and helpful; as have the residents meetings. It is great to see my mother-in-law relaxed and enjoying life to the full."
Karen B
carehome.co.uk rating: 4.75 out of 5
"Warm, friendly and welcoming. The care was second to one for both my husband and myself. I am most grateful and I would highly recommend Westergate."
G W
carehome.co.uk rating: 4.83 out of 5
"I am 88 and in full procession of my mental faculties and find it frustrating that there are so few residents with whom I can have meaningful dialogue. The staff, however, are first-rate and ensure my sanity! I still have a healthy appetite and find the food rather bland, although I can understand that it is what most very elderly folk like. It could be more imaginative and with more variety thank you. Overall excellent."
D M
carehome.co.uk rating: 4.9 out of 5
"My mother has been a resident for over 6 years. During that time, she has received five-star treatment. We are sure that this has also enabled her to be in her 99th year despite dementia. I would also like to single out one staff member, in particular, who provides outstanding care to mum."
M L
carehome.co.uk rating: 4.92 out of 5
"My mother, after being here for just 2 months, has received excellent care. All the care staff are very knowledgable about Mum and her care needs and it really is person-centred care, very individual. From day one, the settling in period has been above and beyond. The care staff and nurses are very approachable and friendly as is the management and nothing is too much bother for them, including the maintenance, housekeeping and catering personnel. Everyone engages in a friendly professional manner. The difference in my mum has been outstanding, she is relaxed and looking well. As a family we look forward to our visits, not only to see Mum thriving but to enjoy the atmosphere of the home."
Lynne T
carehome.co.uk rating: 4.92 out of 5
"Am very pleased with the care my Auntie and a family friend receives in this care home. The staff, carers, reception and kitchen staff are all very friendly and often go out of their way to make my Auntie and also us relatives to feel at home here. The service and care that was shown to my Auntie and the family friend over Christmas and leading up to it were exceptional, thank you. The Manager is very good also, as are the other staff. Brilliant, thank you."
Clare M
carehome.co.uk rating: 4.67 out of 5
"My Dad spent 18 months in Westergate House and I've been impressed with the level of personalised care he received. The staff have always been so welcoming, friendly and helpful on my frequent visits. It has been lovely to observe all staff interact with the residents as they go about their work through the different areas of the home e.g. the kitchen staff will communicate with residents by name as they walk through the lounge. There was always a wide variety of good food and plenty of drinks offered to the residents. No matter how busy the carers were, I was always offered a drink. Dad's end of life care was handled so sensitively it made a sad time easier to cope with. I would have no hesitation recommending Westergate House to anyone. Thank you all."
Rhoda P
carehome.co.uk rating: 4.42 out of 5
"We cannot recommend highly enough Westergate House. The care and love shown on each resident are second to none. We have visited this care home for the last 10/11 years visiting my mother in such a wonderful place. It has been a joy to visit the care home Westergate. On each visit, we have been treated with much compassion. We will greatly miss visiting Westergate House and the wonderful staff."
R T
carehome.co.uk rating: 5 out of 5
"The Home is set in lovely surroundings, is spacious, beautifully renovated inside and out and extended to create lots of space for the over seventy residents who range from the frail elderly to those suffering from various types of dementia and those requiring nursing care. The three groups occupy separate spacious, comfortable, homely and purpose-designed areas of the Home. The staff are very welcoming, friendly, dedicated and caring. Mum is 92, frail, and suffers from dementia and I was afraid she would not adjust to a new environment especially as the previous Care home refused to continue to look after her. The management of Westergate House admitted mum at very short notice. We were stunned to find that not only did she adapt very quickly but she is happy, settled, comfortable and safe. It's so nice to see staff hugging mum, treating her as a close friend. Worth mentioning the amazing daily menus, tasty homemade food, snacks, cakes and desserts. Quite amazing."
Tina B
carehome.co.uk rating: 4.33 out of 5
"My 93-year-old father-in-law was struggling to maintain his own home and stay out of hospital, with a long history of repeated falls and medical issues. We were due to go on holiday in May when another fall led to hospitalisation, three days before departure. The hospital and social services cleared him to leave - on condition that he had support at home. There was little time to organise anything but Westergate House came to the rescue with an offer of respite care. It was a godsend. From first contact, the staff were magnificent, understanding, supportive and kind. The house is in the style of a country hotel, with impressive and comfortable facilities for residents with all sorts of needs. During the time that my father-in-law was there, our family was nothing but amazed at the superhuman efforts that Westergate staff put in to make a difference. I can thoroughly recommend this facility."
Chester A
carehome.co.uk rating: 4.58 out of 5
"I am sincerely grateful to Westergate House and all the staff for their care and compassion in helping us through a very difficult time. Although my mum was only with them for a short time - owing only to location and family issues - the manager and all of the rest of the staff bent over backwards to help my mum, myself and the rest of our family. Westergate House sits in a beautiful country area with a peaceful garden and is right opposite the attractive and historic Denman Gardens. I was sad that we had to move mummy away, as I am fully confident that she would have settled and been happily cared for at Westergate. With many thanks and love to you all."
Sue U
carehome.co.uk rating: 4.67 out of 5
"Dad has now been a resident for two whole months and has settled in well. The staff are very caring and attentive and conduct themselves very professionally. We are very pleased with the home and look forward to the restoration work to be completed and to the summer when dad can explore the grounds."
D H
carehome.co.uk rating: 4.92 out of 5
"Since August 2017 my father has been a resident here and the home cannot be faulted for the service, care and empathy provided. Whenever visited, the staff always know where my father was and how he was doing. The attitude to him was so caring and encouraging. They have ensured I am aware of any serious falls or if the doctor has been called. I said there was little point in calling me for every trip as this was a regular occurrence. I have no hesitation in recommending this home to anyone wanting a loving place for their relative."
J W
carehome.co.uk rating: 4.36 out of 5
"I would like to recommend Barchester Westergate House to anyone looking for a nursing home for a relative. Dad has lived there since March 2016, sadly passing away today. The staff are absolutely wonderful - they made dad feel at home and were so attentive, especially during his last days. Such a lovely atmosphere and people putting your mind at rest when a loved one moves in with them."
Judith N
carehome.co.uk rating: 4.67 out of 5
"I cannot recommend Westergate House too highly. They don't just look after my father but truly care for him. He is washed, shaved, his clothes fresh and laundered and chosen with care. His appetite has grown tremendously since moving in and he enjoys 3 full meals a day. The food is excellent and varied. Dad is always asked what he would like from the menu. Every courtesy is shown. He says himself "there is no better place" and wishes he had made this move years ago. Westergate House represents peace of mind for the family."
S G
carehome.co.uk rating: 4.75 out of 5
"The care home is simply outstanding. Our mother settled in very quickly here, the staff are amazingly kind consistently. Mum was so happy at Barchester Westergate that she opted to stay there to die. Her death was handled so sensitively, the nursing up to death was brilliant. Excellent liaising with the hospice and our wishes. We miss visiting there. The staff are so friendly."
T T
carehome.co.uk rating: 4.55 out of 5
"My mother initially went to Westergate for respite, following the death of her husband, then settled there. She was looked after very well in these final months and she always spoke highly of the staff, cleanliness and food (especially the soup!). I was kept well informed and the staff, without exception, were always helpful, knowledgeable and supportive, whether contacted by phone or in person. Westergate has a clean, homely, welcoming atmosphere and everyone is really friendly. Mum's visitors were always made welcome and often took lunch with Mum, either in the residents dining room or separately in the conservatory. Mum liked the view of the gardens from her room and enjoyed the occasional trip out, whether taken by us to a nearby tea room or as an outing to a local garden centre. I wouldn't hesitate to recommend to others."
David W
carehome.co.uk rating: 4.5 out of 5
"My mother has been treated with the utmost care and consideration at all times. All carers and staff attend to her every need with such kindness and encouragement, patient at all times."
V Maureen P
carehome.co.uk rating: 5 out of 5
"As a visitor - I was made most welcome by everyone I met. Thank you."
M D
carehome.co.uk rating: 5 out of 5
"An outstanding establishment where residents are treated with care and respect by all the staff, who are friendly and professional."
K M C
carehome.co.uk rating: 4.5 out of 5
"All your staff have been excellent and as a result, my father is settling in well. A special thank you to a certain, male, member of staff who is absolutely outstanding. Together you have made a difficult time much more manageable and less painful! Thank you!"
Miles B
carehome.co.uk rating: 4.73 out of 5
"My mother moved into the home in April 2018. She was discharged from hospital and her previous care home could not take her back. Westergate House could not have been more helpful and within days she was moved in. Staff absolutely amazing, made her feel very welcome and got her to walk within 4 days of being there. Cannot thank everyone enough. Highly recommend."
Diana S
carehome.co.uk rating: 5 out of 5
"Our mother has recently become a resident and our family have been overwhelmed with the level of care provided and the helpfulness of all members of staff. Nothing is too much trouble for anyone."
Patricia L
carehome.co.uk rating: 5 out of 5
"After a serious sepsis episode, Mum has made an amazing and what we thought impossible, recovery. Thanks to all for the care and help she has been given since her return to the home."
Linda S
carehome.co.uk rating: 5 out of 5
"My elderly cousin moved to Westergate House from a care home where she had been bored, lonely and sad. At Westergate House she has regained her old sparkle and has absolutely blossomed. Westergate House Is a gracious regency building which provides a lovely, spacious and peaceful environment where the staff all work together to make a safe and caring home for the residents. My cousin has enjoyed joining in with the varied activities programme, she has made friends, eats very well and always looks relaxed and well cared for. Staff go out of their way to assess and meet the needs of the residents. Over months and years really caring relationships are established so residents feel secure in the knowledge that they are valued individuals with kind and experienced staff ready to help where needed. I enjoy visiting at Westergate House and would be more than happy to live there myself."
A V
carehome.co.uk rating: 5 out of 5
"I have just returned from one week of respite care at Westergate House Care Home. I returned home (to sheltered housing) completely rested in body, mind and spirit. Particularly noticeable was the patience and gentleness of the staff and the relaxed nature of the residents. I felt safe and cared for in a quiet atmosphere. The dining room again was comfortably small and the chefs are to be congratulated on a basic menu well served. End of life can be quite difficult to handle but I think they have the balance about right."
H B
carehome.co.uk rating: 5 out of 5
"My mother went into Westergate House after a nasty fall at home which necessitated a two-week hospital stay. At first, Mum was fairly unsettled and wouldn't really understand the need for her to be in a care home. My Mum has Lewy Body Dementia and Alzheimer's but the care she receives on a daily basis is excellent in all aspects. The only thing she would like is to have more activities. She has suggested table tennis, although I'm not sure this would be entirely suitable! She's now very settled in the home and much calmer all round, so thank you all."
Catherine S
carehome.co.uk rating: 4.58 out of 5
"My relative is residing in the Goodwood area. The management and staff are professional, knowledgeable, caring and compassionate to residents and families. The food is outstanding as is the cleanliness. I feel that my relative has her needs met at all times. The manager and staff are always willing to offer family support. They are a great team."
J R
carehome.co.uk rating: 4.67 out of 5
"From the outset, the management and staff have been very helpful and supportive in assisting my sister to settle in. Prior to admission, she had been under a section 2, but I was reassured that the home and staff were experienced in this area and would give her every assistance in settling in, which they have. The staff are kind, supportive and communicate very well with her and ourselves. She is now in a safe, secure and happy environment for the rest of her life."
Chris E
carehome.co.uk rating: 4.08 out of 5
"My mother 92 was a resident of Westergate House Care Home for 7 1/2 weeks following a six week period in hospital for a broken hip. Her previous care home could not take her back as vascular dementia had set in post-op. My mother was in a sorry, very depleted state. I was so relieved to get her into Westergate and she and I received completely first-class care - love and warm support. She passed away there."
Annie J
carehome.co.uk rating: 5 out of 5
"I chose Barchester Westergate House Care Home after visiting 13 other care homes and having phone conversations with another 9. The choice has proven excellent in every aspect. At a very difficult time in our lives, we have both had the support and reassurance that we needed."
C P
carehome.co.uk rating: 4.92 out of 5
"I have been greatly impressed by the care my father has received at Westergate House, and by how very well his transition to the home was handled. I cannot praise the staff too highly for their kindness and care - they are all unfailingly good humoured, friendly, courteous and pleasant to deal with. I was impressed by how quickly every member of staff got to know my father, including those not usually directly involved in his care. As well as how very kind and caring the staff are in their interaction with my father, it is notable that he responds to them very positively, happy to see them and pleased with how they deal with him. His room is homely and bigger than I observed in other homes, the building spacious and the grounds attractive. I am never made to feel that anything is too much trouble and appreciate the kindness and understanding that has been shown to me. It has the feel of a happy place, and residents are calm and settled. I would recommend it without hesitation."
Deborah S
carehome.co.uk rating: 4.83 out of 5
"Dad went into Barchester Westergate just over a month ago on respite care and we have now made his stay permanent. We cannot fault the staff or management, both have been excellent both with Dad and with us. Friendly, helpful, happy, professional, hard-working staff. All very reasonable and have been great with Dad."
S L
carehome.co.uk rating: 4.42 out of 5
"Mum seems very happy at Barchester Westergate House Care Home. Whenever we visit, she seems calm and happy whatever day or time. Food very good and looked after by amazing caring staff with dignity."
Eileen G
carehome.co.uk rating: 4.92 out of 5
"We have found Westergate House to be excellent in every way. The down side is the cost! Mum is spending all her assets from the sale of her home! But, it's worth it to know she is in a lovely place."
Susan and Gerald B
carehome.co.uk rating: 4.92 out of 5
"I researched many care homes for respite care for an elderly friend and knew immediately Westergate House and its staff would be perfect should he ever need it. A year later the Deputy Manager remembered me and we arranged respite whilst improvements were carried out at his home. He loved it so much he decided to stay permanently and tells me I found Shangri La! I cannot think of a better way to describe Westergate House because he always says, "only the best is good enough." and I thank the management and staff from the bottom of my heart for making him feel so welcome and happy. I have no hesitation in recommending Westergate House because I know that he is happy, loved and well-cared for. If anyone would like to speak to me personally, I am happy to discuss our experience because I know it is daunting handing over a loved one but I feel relaxed knowing he doesn't want to be anywhere else. We visit almost every day because it is a pleasure, not a chore and the staff couldn't make us feel more welcome."
SMH
carehome.co.uk rating: 4.92 out of 5
"I have been extremely impressed with Barchester Westergate House Care Home. Overall, the care has been good and my mother (who has dementia) is a lot calmer. The staff are friendly, professional and supportive and have worked collaboratively with my father to provide the best possible care. They really excel at the activities that they engage the residents in which I think are particularly important for those with dementia. The activities coordinator is superb and tailors the activities for each resident. We love visiting her at the home because we can see she is safe and well looked after and the other residents and staff embrace my toddler running around."
Philippa G
carehome.co.uk rating: 4.92 out of 5
"My brother has been at Westergate House for about 8 years now and is well-settled and I think he would be reluctant to go anywhere else. The staff are excellent and general home management seems to work extremely well and reliably. Medical problems are picked up, dealt with and advised to me promptly. The only observable issues seem to be that other residents sometimes remove his TV remote control from his room and sometimes light bulbs are not replaced very quickly. My brother is always made ready to go out (When I take him out weekly). Generally a good experience and no worries about him staying at the home."
Chris CG
carehome.co.uk rating: 4.33 out of 5
"Westergate House has been fantastic for my mum. I cannot really find any fault. I am kept well informed of any issues quickly. The staff are patient and very attentive, my sister visits from Sweden every couple of months and spends all day at the home and the standards remains the same all day. They are sometimes a little short staffed but the carers do not let this effect standards, cleanliness is impeccable."
E F
carehome.co.uk rating: 4.92 out of 5
"Really good care in this home. We have had my mother in various homes and this is a very good one. Relatives and friends can come and go as they want. Mum is always clean as is her room and the general surroundings. I would recommend this home for dementia care."
Tisday
carehome.co.uk rating: 4.67 out of 5
"All well and pleased with the care of my aunt. Friendly service and clean."
Catherine D
carehome.co.uk rating: 4.25 out of 5
"My spouse has been in the Dementia Care section for three years. She is frail but has been well looked after. She is stable. The staff are caring, her personal hygiene, food and comforts are well in place. It is a pleasant, airy, clean place. Well looked after."
Michael G
carehome.co.uk rating: 4.75 out of 5
"Warmly welcomed to a happy, well staffed unit. Mum had enjoyed a lovely lunch and finished off with two glasses of milk shake, which she really loved. Staff are lovely and friendly and it truly is a lovely place for Mum to be. To see her happy makes me happy. Thank you Barchester."
S S
carehome.co.uk rating: 4.75 out of 5
"We visited numerous care homes before we came across Westergate House. We were immediately impressed by the beautiful setting, the overall standard, excellent facilities and, importantly, the fact that nursing care would be provided should it become necessary. Dad has been a resident here since March 2015. He has settled in really well, thanks to the wonderful, dedicated staff from who he receives excellent care and attention. His appetite has greatly improved and he loves the food - he's actually put on weight! There is also a good variety of activities and entertainment provided, and outings organised to different places with residents being actively encouraged to take part. We as a family cannot speak highly enough of the manager and his truly exceptional staff who work hard to provide the best possible care they can with cheerfulness, patience and affection."
Dorotea P
carehome.co.uk rating: 5 out of 5
"We knew that Mum had settled in within days of her arrival when she put her arm around one of the Senior Carers and wouldn't let her go and with the huge smile that she gives to the Senior Nurse when she comes along to see her. These are the ways that we can tell Mum is happy as she cannot express herself through speech so well anymore. When she first arrived at Westergate there was a big "Oh Wow" that came out, some "Splendids, Supers and Fabulousness"! After a week this hasn't changed and all of the staff have made a difficult time that much easier to cope with. The monitoring of Mum's condition, the care and attention she is given and the love and time she is shown by all of the staff is just so amazing and so overwhelming. My partner and I have both vowed that if we need nursing help or just some recuperative time when we are older, then Westergate is definitely the place to go to be very well looked after."
Charlotte W
carehome.co.uk rating: 5 out of 5
"My experience from this care home comes from the Fontwell Dementia Unit where my Dad has been a resident for over 2 years. The professionalism, care and support this unit gives to both residents and family is beyond words. They are a wonderful team who have given my Dad, who has such a complexity of needs, a quality of life beyond my expectations."
Paula
carehome.co.uk rating: 4.42 out of 5
"Mum has now been a resident at Westergate House for almost five years. Her admission became necessary when her level of Dementia, along with the death of her husband, became too much for me to deal with at home. This was the third home we used in the first difficult three month period and to say it was a Godsend would be an understatement. The facilities are excellent, the overall atmosphere is more of a country hotel than medical-based care home. The staff are patient, kind and above all, caring. I am pleased to thoroughly recommend Westergate House."
John L
carehome.co.uk rating: 4.83 out of 5
"The care that I have received has been both efficient and friendly from all members of staff."
P C
carehome.co.uk rating: 4.64 out of 5
"Our father is well cared for. All the staff appear to know all the residents by name and always speak to them when they go past, staff are friendly whenever we visit. The atmosphere is pleasant, calm and friendly. Seven-day staff rotating means there is no difference in the care/attention at weekends and vital continuity of care is delivered. Staff can always be found to answer visitors queries. Residents are encouraged to participate in activities and delivery is good. The staff are great with the residents. food always looks good and provides residents with a choice. Visitors tea/coffee is greatly appreciated."
Susan G
carehome.co.uk rating: 4.67 out of 5
"My elderly friend is suffering from dementia, now very advanced. She is finding it difficult to accept food and I have been so very impressed with the care the staff are giving, they give almost constant 1:1 attention and are being creative and kind in trying to tempt my friend to eat. Nothing is too much trouble for the caring staff at this home and I have been impressed from the beginning of my friends stay (July 2015) there. Their understanding of my friend's needs is excellent and the ratio of staff to residents is, I would judge, very high."
Sally C
carehome.co.uk rating: 5 out of 5
"I placed my father at Westergate House for a two week 'respite' stay over Christmas and the New year as I had moved the week before and couldn't accommodate him in my new home. Westergate team welcomed him warmly and without exception were kind, understanding and compassionate toward him. My father has vascular dementia and an obstinate nature which requires a flexible approach depending on where he is in his 'journey'. The team demonstrated this. The accommodation was clean and the bed really comfortable - my dad even managed to sleep past 8.30 - unheard of! The food wad also brilliant - he ate well and healthy for a change, and enjoyed the company and banter over a glass of wine."
S W
carehome.co.uk rating: 4.5 out of 5
"Although some of the fabric in the Memory Lane unit is tired the care is excellent. Staff are friendly and kind - to residents and visitors. There are always lots of staff and they work hard to give the residents a pleasant life and preserve their dignity - all with gentleness, smiles and encouragement."
Sarah F
carehome.co.uk rating: 4.25 out of 5
"My Mum was here for 7 weeks for end of life care and we were very happy with the standard of care. The staff are pleasant, well trained and helpful. I would perhaps say that this may not be the best place for end of life care although it's undoubtedly excellent for nursing and elderly care. My issue with it is that the home by necessity runs to a timetable and it sometimes seemed that Mum's needs were secondary, however, I concede that it was an emotional time and my view was probably somewhat biased. Before Mum went in we went through a rigorous interview where many items of information were recorded. However, it was frustrating that this was not referred to, for example we were asked if she always wore spectacles and we said yes but often she was left without them. One final thing was that we were told she would be checked on every 30 minutes, this was needed as she couldn't raise help by herself and she was prone to falls, however, we sometimes felt the checks were not carried out."
Kate J
carehome.co.uk rating: 4.75 out of 5
"I am so pleased that I chose Westergate House for my partner. He has vascular dementia and lives at Goodwood in Memory Lane. He is very well looked after and as happy as it is possible for him to be."
Ann M
carehome.co.uk rating: 4.75 out of 5
"Westergate is an all-encompassing care home that has provided exceptional dementia care to my Aunt, now 99 1/2 years old. I could not fault the home and the service it provides in any way."
Ian F
carehome.co.uk rating: 4.08 out of 5
"Astounding activities. Choice of food is excellent, quality appears good. The timing of evening meals is early (mother dislikes this) b ut understandable. (Perhaps it could offer a later snack service?) Carers are mostly empathetic and friendly. Management seems to care about staff and residents. Overall impression is of a good, well-run home."
N C
carehome.co.uk rating: 3.83 out of 5
"We needed a specialist dementia home quickly for our mother who could no longer be cared for at her current care home and were lucky to find that Westergate House had a vacancy. We were immediately impressed with the welcome we received, the obviously excellent organisation, the friendly staff and the ambiance of the house. The programme of care promised for our mother was just what we felt she needed and we have placed her there with every confidence that she will be well cared for. On arrival with our mother she was greeted by the member of staff who had assessed her the previous week and was taken into the EMI unit and made welcome, and was immediately engaged with a group who were playing scrabble. We believe that the one to one and the mental stimulation she will receive and to which we hope she will respond is just what she needs at this stage of her life. Its early days yet but we have every confidence that Westergate House is the best place for her now."
Richard A
carehome.co.uk rating: 5 out of 5
"We came to use Westergate House for care for Mum initially as respite as she has vascular dementia after looking at a variety of homes int he area. In her short term stay the staff were both professional but friendly and approachable to us and Mum. Mum's week went far better than we had anticipated. Shortly after this Mum deteriorated and we looked to placing her there permanently. The home were supportive and a great help to us in accommodating her at short notice whilst we sorted things out. Mum has settled well and the fact she has her dog with her is brilliant. Whenever we visit we are made to feel very welcome and included. They have enabled us to hand over Mums care and feel confident that she is safe, happy and part of a caring community."
LS
carehome.co.uk rating: 5 out of 5
"The home is clean, fresh, cosy and welcoming and mum has a comfortable room where she has privacy. All the staff have been very caring, open, professional and kind towards my mum and me, and have gone out of their way to explain reassure and communicate in a calm and sensitive manner. The atmosphere when I visit, which I do ad-hoc on a regular basis, has always been calm and friendly with everyone being looked after with great compassion and dignity, and the patient of all the staff in often difficult circumstances with residents in the secure dementia wing has been remarkable. Overall the care to my mum has been exceptional and that has been a very great comfort to her and me."
IM
carehome.co.uk rating: 4.58 out of 5
"My husband has been at Westergate House Care Home for nearly four years, and for the past 9 months or so, has been in the care of the nursing section of the home. I have nothing but praise for my husband's care in both areas of the home. The staff are kind and caring. The home is clean and bright, the food is good and adapted to each client's needs. I viewed several homes before visiting Westergate House and it was like a breath of fresh air entering the home from the homes I had previously visited. We were immediately given a warm welcome and shown around without an appointment, which is the best way to view. There have been a couple of things that I have had to discuss with the Manager, who is available at all times, and the matters dealt with immediately. I have absolutely no hesitation in recommending Westergate House to anyone who has to make such a difficult decision for their relative."
Carol S
carehome.co.uk rating: 4.33 out of 5
"Both my parents have lived at Westergate House since April 2015. My mother's health has improved dramatically since moving there. My parents both have beautiful rooms which are personalised. The staff team never stop!! They are always engaged with the residents with comforting and reassuring, personal care or having positive fun interactions. The staff show love and affection towards all residents in a professional considered manner. The environment is happy and cosy. I would like appropriate music played in the quiet part of the lounge - away from the TV as music is so beneficial for memories."
Susie F
carehome.co.uk rating: 4.75 out of 5
"My wife spent the last 8 months of her life at Barchester Westergate House Care Home in the dementia wing. Throughout this time, the staff cared for her needs with patience and kindness. I too was always made to feel welcome and my opinion valued which made my daily visits easier. I am very grateful for the service the home provided for my wife at a very difficult time in my life."
Hugh K
carehome.co.uk rating: 4.58 out of 5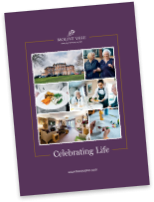 Read our brochure 'Providing great quality care and wellbeing' for more information on how we're here to help you and your loved one.
Read brochure
Food & Nutrition
Activities & Events
Care & Facilities
What happens now?
Are you ready to discuss your individual care requirements? Pick up the phone and talk to us, book a visit to our care home or come and take a look around our facilities.
Care enquiries
New care enquiry phone lines are open 8am - 8pm
01243 717 162
All other calls
Our fees and contract
We want to be as transparent as possible about how we charge for the different services we provide as well as what's included in our contract. Please click the links below to find out more about our fees and contract.
View typical fees
View Our Contract
Useful downloads
Here to help you make the right decision about your care requirements.
196