Meet the Westergate House Care Home team
Our staff are what hold the home together. Each one of these team members are dedicated to providing high quality care and services to those we support, and ensuring that residents enjoy all aspects of life at our home. See below to meet some of our friendly faces:
Paul Middleton-Russell
General Manager
Welcome to the Westergate House website, my name is Paul and I am the General Manager here.
I have over 25 years experience within the healthcare profession, working in the NHS, prior to moving to the private healthcare sector in 1996. Having joined Barchester Healthcare in 2005, I have been the General Manager here at Westergate House for many years. During this time we have built a strong team that continually strives for excellence and to improve the service we offer to our residents.
The quality of the delivery of person centred care is paramount in my philosophy to create a home where I would be happy to be a resident. I feel passionately about Westergate and together with my team, we are committed to making a difference for our residents, supporting individuals in everyday successes.
We have our own set of values: 'to promote an inclusive, diverse culture where our residents are known and respected as individuals; to cultivate a thriving, happy environment where individuals feel safe to enjoy everyday life, both within the home and as part of our wider community.'
We never lose sight of the fact that residents don't live in our work place - we work in their home!
Maddie Murtagh
I have worked for Barchester Healthcare since 2016, and I am delighted to be working as Deputy Manager at Westergate House. 
I have gained considerable experience throughout my career. I qualified as a Registered Nurse in 2004 and gained extensive knowledge and skills through time spent working for the NHS. 
I worked in Accident & Emergency, Haematology and Oncology. Throughout the time spent working in hospitals, I developed an interest in working with the elderly and those with physical and/or mental impairments to meet long-term care needs, improve quality of life and maintain independence for as long as possible. 
It was with this passion that I commenced a career within the community setting. I consider myself warm, affectionate and empathetic. I care deeply about our residents and our staff and make sure that everyone is well-cared for and all our responsibilities are met. 
I manage a team of fifteen nurses, a mixture of registered general nurses and registered mental nurses, and oversee the development of clinical skills and competencies. as well as ensuring effective teamwork. 
No day is dull! I believe a sense of humour is vital as is needed to rally the troops, regardless of how busy the day turns out to be. 
I am thrilled to be working at Westergate House; our team is second to none.
Show More
Bernice Jenkins, RMN
Head of Memory Lane Communities
My name is Bernice and I am the Head of the Memory Lane Communities here at Westergate House.
I have been at Westergate House for over 15 years and a Registered Mental Nurse for 32 years. I have a dedicated team and I share my knowledge and experience with them to enhance the well-being of the residents and to make every day enjoyable. Westergate House is my home and I could never imagine working anywhere else. I have always wanted to be a nurse and to make a difference, to be part of residents' lives to make them feel safe, happy and secure.
Show More
Care Team
A big hello from the Westergate care team!
As individuals, we are a diverse mix of people from various backgrounds, with a range of expertise in the care industry. We vary in skills, life experience, personality, age, culture and gender, and we believe that this equips us to consider and respect the individual differences and preferences of our residents also.
As a team, we are dynamic! Together, we support our residents in delivering quality care in a sensitive and thoughtful manner. We also remember that there are multiple opportunities in the day for some fun and laughter, providing a happy environment, where residents feel safe to enjoy everyday life.
Together, we make a committed and professional team, providing person-centred care and companionship. We feel privileged to really know our residents and their families, who are at the heart of everything we do.
Show More
Laura Giudici
My name is Laura and I started working at Westergate House in 2014 in a learning and development position.  I have the delightful role of inducting new staff to the home and supporting individuals with learning opportunities and professional development.
In recent months the role has included engaging in community connection and ensuring our residents feel part of their local neighbourhood while residing at Westergate House.  Working closely with the activities team, I help arrange a programme of events that residents, relatives and friends can enjoy.
Outside of work I enjoy spending time with my family, sailing with my partner and walking my two dogs.
Show More
Kay Vevers
Hi, my name is Kay and I am one of the Activities Coordinators here at Westergate House.
I have worked in the care setting for over 30 years. I started as a healthcare assistant and then progressed to Senior Carer and Team Leader. After twenty years of enjoying all aspects of the role, I was encouraged to train as an Activities Coordinator and gained a NAPA qualification. This then lead me to be promoted to Activities Team Leader a year before joining Westergate House.
I find activities to be an exciting job role. I love learning about the residents life history and planning activities to suit all the residents' different needs.
On a personal note, I love music and singing and reading about Tudor history. My claim to fame is, when I was when at school. I was chosen as part of the cast of 'Carmen' and I sang as understudy at the Royal Opera House in Covent Garden. The cast was then invited on to Blue Peter to sing our song. This was quite an experience for a 14 year old, and I have loved music and singing ever since, and use every opportunity to bring music and singing into the weekly programme while still including a full variety of meaningful activities.   
Show More
Linda Sekeramayi
I qualified as a nurse in 2006 and love my career. Having worked in the NHS at the Medway Maritime Hospital, Ashford Hospital and in private healthcare for Nuffield Health, I have gained a wide range of experience that I can apply to my new role at Westergate House.
In my spare time I love to spend time with my family and my favourite hobby is knitting hats and scarves!  I am so pleased to be working at Westergate House.  Both staff and residents are warmly welcomed.
Show More
Marc Freeman
I qualified as a Registered Nurse in 2011 and began my career working for Barchester Healthcare.  I spent the first two years working at Llys Y Tywysog Care Home in Wales and then transferred to Westergate House eight years ago.
I am thoroughly enjoying my role here in West Sussex and love caring for our residents.  No two days are the same and there is always something fun going on.  I enjoy taking part in the home's activities and appeared in last year's panto.  I am also a keen member of the Westergate House quiz team!
In my spare time, I enjoy looking after my family.
Show More
Chris Gray Grana Priego
I live locally to Chichester and I joined the team at Westergate House as Head Chef in 2021. I qualified as a chef in 1992 and served in the Royal Navy for 24 years, both in service and as a head chef. After leaving the Navy, I had an amazing experience of being able to take part in 'MasterChef: The Professionals' and reached the quarter finals.
I have also cooked for several members of the Royal Family, including the Queen, Prince Philip on his 90th birthday and the Countess of Wessex.
My role is to provide a nutritionally balanced diet to our residents, with the odd sneaky treat thrown in. I enjoy planning menus catered around the residents' favourite dishes, as well as trialling new and exciting dishes from around the world. I source and use fresh ingredients to prepare delicious, nutritionally balanced meals throughout the day for the various needs of the residents in our care.
Show More
Konnie
My name is Konnie and I am the Second Chef here at Westergate House.
As Second Chef, I get to assist Eric in all areas of catering that we offer here at Westergate.
I came to the UK from Thailand in 2006 and studied catering at a local college in order to train to be a chef.
Since then, I have worked in a variety of restaurants and cafes prior to working as part of the team at Westergate.
The thing I love about working for Barchester is that the food service we provide really makes a difference to the residents' lives – we strive to ensure that they enjoy every part of their dining experience! I also enjoy using my experience in Asian cuisine to inspire different flavours and dishes, which are well received!
Show More
Jatin Patel
My name is Jatin and I am the Head of Housekeeping here at Westergate House.
I have a degree in Business, gained at Brighton University, and sixteen years' experience working as a Domestic Supervisor at St. Richard's Hospital, where I managed an extensive team.  Here at Westergate, I lead a team of housekeeping and laundry staff to ensure that high levels of cleanliness are maintained throughout the home.  An important element of this job is interacting with our residents to ensure we are meeting their requirements and to share a moment or two enjoying a chat.
Outside of work, I follow and play cricket.  I enjoy cooking Indian food and entertaining friends and family.
Show More
Joan, Vanessa and Eileen
Together the girls have over 20 years service at Westergate. Joan heads up the team, welcoming you into the home and they are always happy to offer assistance and support.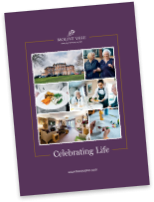 Read our brochure 'Providing great quality care and wellbeing' for more information on how we're here to help you and your loved one.
Read brochure
Food & Nutrition
Activities & Events
Care & Facilities
What happens now?
Are you ready to discuss your individual care requirements? Pick up the phone and talk to us, book a visit to our care home or come and take a look around our facilities.
Care enquiries
New care enquiry phone lines are open 8am - 8pm
01243 717 162
All other calls
Our fees and contract
We want to be as transparent as possible about how we charge for the different services we provide as well as what's included in our contract. Please click the links below to find out more about our fees and contract.
View typical fees
View Our Contract
Useful downloads
Here to help you make the right decision about your care requirements.
196