What our families say: West Oak Care Home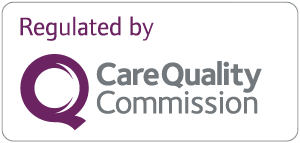 "My father is happy, always smiling, comfortable and not in pain. Thank you to all your staff for their wonderful care they are giving my father. Thank you all for being so attentive to his needs and making it possible for us to get to see him and always speak to him over the telephone and constant updates on how he is doing."
S K
carehome.co.uk rating: 5 out of 5
"After not seeing our Mum for six months, we felt safe and they had taken every precaution with the new partition to make this visit possible."
Karen B
carehome.co.uk rating: 5 out of 5
"Mum came to West Oak's dementia unit during the first Covid lockdown as she was not safe at home. Since day one, we have been supported and kept informed during a difficult first few months. Continuity of care is important to us and we have bee delighted at the relationships formed with the staff. Mum clearly trusts the staff and has smiles for them. She is safe and content. We have not been able to see inside but look forward to when we can."
A H
carehome.co.uk rating: 5 out of 5
"Always find the staff very helpful and friendly."
Helen C
carehome.co.uk rating: 4.25 out of 5
"My Mum has been in West Oak for over two years now and s very happy and very well cared for. I have peace of mind that my Mum is being looked after and the staff will always call me with any concerns. I have a very good relationship with the staff. On visiting Mum she always looks clean and tidy and happy. My Mum was not a very sociable person but she is engaging with the staff and is always smiling."
J B
carehome.co.uk rating: 4.25 out of 5
"Very well run home. The staff are always friendly and helpful. My mother has been a resident for two years and has received very good care. Until Covid-19 arrived, the entertainment in the home was well organised and enjoyable."
J R
carehome.co.uk rating: 4.17 out of 5
"Since July 2020 when my mother came to live at West Oak I have nothing but praise for the management, carers, activity team and support staff. In very difficult circumstances they have always kept my sisters and I informed. Visits have been difficult but Skype has helped tremendously."
B W
carehome.co.uk rating: 5 out of 5
"I am the resident and I live here at West Oak. I am treated extremely well. I recommend the home to everyone."
G C
carehome.co.uk rating: 5 out of 5
"Ever since my grandma moved into West Oak I have been extremely happy. Shortly after she moved in, lockdown happened. West Oak has tried to accommodate and help individual families with this hard time. My car broke down the other day and the Manager was very helpful and even allowed me to see my grandma at the door and socially distanced, which meant a lot to us both."
N B
carehome.co.uk rating: 4.58 out of 5
"My wife had a severe stroke over six years ago. She cannot speak and hardly move. She uses her eyes and smiles to communicate. The staff are all wonderful and talk to my wife. They smile and explain what is happening when necessary. If I have to go to hospital for a few days then the staff come and talk to my wife and explain what is going on. They make sure that she has music or television."
Geoffrey C
carehome.co.uk rating: 5 out of 5
"I am unable to walk and I need a lot of help from staff. They are all friendly and nothing seems to be too much trouble. If I drop anything and I can't pick it up, I press a button and somebody comes straight away and though I say "Sorry" they always with no problem any time and a smile. The food is lovely and if I want something different they get it changed. Unfortunately, I have stomach problems which do cause a problem for me from time to time but no problem to them."
Geoffrey C
carehome.co.uk rating: 5 out of 5
"I have been visiting West Oak regularly for more than a year (less frequently in the past six months, obviously, due to Covid-19 precautions and restrictions) to offer pastoral care, Holy Communion and prayer to Christian residents in the home, some of whom have been members of our church. They are always well cared for, with staff in evidence at all times, friendly and attentive. My main contacts are the Activities Co-ordinators and Reception team and I have always found them to be really helpful, caring and concerned, engaged with the residents, empathetic and upbeat. Prior to Covid-19, there was always tea or coffee on offer downstairs, mostly with very tempting biscuits or pastries available too, and a corner where I could gather my thoughts before going to the Residents' lounge for the short service and opportunity to chat if anyone wished."
Mary
carehome.co.uk rating: 4 out of 5
"My Mum moved to West Oak in 2016 as it was increasingly difficult to keep her in her own home due to the number of falls she was having. When we decided that West Oak would be the best place for her, it was a stroke of genius as she could not be in a better place. The amount of care she receives far exceeds anything we were able to do for her. She is now cared for by a compassionate staff who see to her every need and she is no longer alone. Now in her 102 years, she is in a slow decline but the staff have not given up in their efforts to amuse and entertain her. With all the difficulties that Covid19 has imposed on the Home, the level of care is undiminished and my sister and I are so grateful to know Mum is in such a good place which, in turn, gives us great peace of mind. Our sincere thanks to all the staff at West Oak and to the General Manager."
Lynda H
carehome.co.uk rating: 5 out of 5
"Sister has been a resident for many years and has always been well cared for and has been very happy with you all. I am happy leaving Sister with you knowing that she gets the best care available. I am always told if Sister is not well and we have always been made very welcome whenever we visit. The Staff at West Oak are brilliant from every point of view. I would not hesitate to recommend you to friends. In fact, quite a few people have come to West Oak knowing what good care you give. Well done to all of you."
Sister B
carehome.co.uk rating: 4.92 out of 5
"What a wonderful place! My mother entered West Oak in February after spending time in the hospital. She was a resident in a care home in Reading and caught flu at Christmas and being transferred to hospital. Since entering West Oak, after only two weeks her recovery is evident. It is a first-class establishment with a happy, uplifting atmosphere. I am so impressed and Mum is happy, which is important to me."
S R
carehome.co.uk rating: 5 out of 5
"Staff excellent. The care is very good. I feel staff could pop in more often, but I appreciated I am always there."
J B
carehome.co.uk rating: 4.92 out of 5
"I am a resident who spent some time in hospital during 2019. The staff phoned and came to see me. When I came back to the home, all the staff were pleased to see me. I cannot look after myself as I used to, and the staff help me more and do so in such a friendly manner. Nothing seems too much trouble. I am increasing their workload, and they take everything on board. I sometimes worry that I am putting too much stress on them."
G C
carehome.co.uk rating: 5 out of 5
"My husband had progressive supranuclear palsy (a rare neurological condition). The care he received at West Oak was outstanding. PSP patients have complex needs that require a high standard of nursing care. The staff were amazing, adapting to the progress of my husband's condition, ensuring his comfort at all times. Nothing was too much trouble. I can recommend West Oak to any family having to consider nursing care for their loved ones."
Sheila B
carehome.co.uk rating: 5 out of 5
"This was the first time I had entrusted a care home with my husband who is disabled and has neurological problems. My daughter and I had spent a long time visiting different homes and decided on West Oak for 2 weeks respite. We were delighted with the friendly caring staff, the welcoming atmosphere almost like a family and certainly a home from home. After 2 weeks, we joined Friends of West Oak and pop in from time to time for a friendly chat and cup of coffee."
A N
carehome.co.uk rating: 5 out of 5
"My father spent the last three weeks of his life at West Oak. He was treated with kindness and respect at all times. I was happy with the staffing levels, and all the care staff seemed to genuinely care about him."
Eliza J
carehome.co.uk rating: 4.42 out of 5
"My dear Dad only stayed at West Oak for 19 days but he received wonderful care from all the staff. It is the number and quality of the staff that makes the real difference to a home rather than the fancy decor. All the staff were so kind and helpful and nothing was too much trouble. My Dad was very vulnerable on a dementia ward in hospital and the management acted so efficiently and promptly to facilitate my Dad's move to the comfort of West Oak. The 'can do' attitude of all the staff made all the difference, whether it was getting Dad's favourite picture fixed on the wall or sorting out Dads medication. As a family, we greatly appreciate the compassionate care that my Dad and the family received when Dad suddenly deteriorated and was on end of life care. The staff enabled us to stay with Dad at this difficult time and we are thankful for the support and endless cups of tea and food that made it possible. Our Dad had the peaceful, dignified death that we all wanted for him."
Gini C
carehome.co.uk rating: 4.75 out of 5
"My very frail, ancient father came to West Oak after a more stylish care home could no longer meet his needs and left him in hospital. He settled quickly and enjoyed a happy few weeks between a lot of sleeping, including handling spiders and his last meal of haggis at a Burns night. When he suddenly deteriorated to needing end of life care, we were very happy with the care we were all given. The nursing staff checked hourly to ensure he was comfortable and facilitated the family gathering and having at least one daughter with him until he died peacefully. It was the close of a long life with the dignity we wanted."
Sarah P
carehome.co.uk rating: 4.5 out of 5
"Extremely impressed with the care my mum has received since joining West Oak from another home. The friendly, happy and caring environment the team at West Oaks have created, goes above and beyond expectations. I would like to give a huge thanks to the team members and the management team."
Jennifer R
carehome.co.uk rating: 5 out of 5
"My dad had a very happy year at West Oak. He was cared for by excellent staff who seemed to genuinely care about him. The nursing team are quick to act when there are medical issues and definitely saved my dad's life by their prompt actions on numerous occasions. I am very thankful that dad spent his last year in such a fantastic home, with staff who always made me feel so informed and welcome."
Sarah T
carehome.co.uk rating: 4.92 out of 5
"My husband was cared for kindly and comfortably until his death. I cannot recommend this home more highly. The atmosphere and attention given was exemplary."
Pamela K
carehome.co.uk rating: 5 out of 5
"All of the staff are extremely caring and go the extra mile. There is a real 'family' feel to the home which is lovely. My mum is very happy as a resident and I would have no hesitation in recommending the home to friends and colleagues."
S R
carehome.co.uk rating: 4.58 out of 5
"West Oak was the kindest home we visited when looking for care for Mum. She is being very well cared for and your staff are incredible! Everyone, when we visit, greets us. It leaves me with great reassurance that Mum enjoys where she lives. I have absolutely no complaints as to the care she is given. It is a joy to visit her knowing that she has settled so well and that is due to the dedication of the staff."
S G
carehome.co.uk rating: 4.5 out of 5
"I am visiting my old friend who has dementia. We have been friends for over 60 years. I am relieved to see the care she is given. Everyone acknowledges her when they walk past, even maintenance men use her name. She is happy and contented. If I was unfortunate enough to need care I would be very happy to be here."
Pamela C
carehome.co.uk rating: 5 out of 5
"If you are searching for a care home to look after your loved ones, then look no further than West Oak. This is a home that really cares for its residents. The staff are highly trained in their particular field and have a very kind and sympathetic way of caring for the residents. The food is excellent as is the entertainment, which is regular and of high quality. I am completely happy that Mum is a resident as she is well looked after, has much-needed contact with other people in the home, she is clean, well fed and safe."
Lynda H
carehome.co.uk rating: 5 out of 5
"Mum's stay at West Oak was sadly far too short. Every member of staff was so very kind and caring towards her, which was a comfort to us during her final days. I would have no hesitation in recommending West Oak Care Home."
J D
carehome.co.uk rating: 4.67 out of 5
"You looked after my mother-in-law so well and treated her with dignity and respect. She had the best year gaining weight and spending time with your superb staff."
Liz W
carehome.co.uk rating: 5 out of 5
"Our friends have been in the home for three years. The staff always show empathy and understanding for the residents and their visitors. They always have a smile and a "competent listening ear" always making time and ensuring residents are happy and comfortable. Activities are put on for the residents daily and staff always make sure that they can partake in them in one way or another."
N T
carehome.co.uk rating: 4.92 out of 5
"Mum had spent 24 years living alone prior to moving to West Oak and we wondered how she would accept her change in circumstances. But she has settled in really well and made friends with residents and staff. The West Oak experience is hugely satisfying as we know she is in a warm and safe environment and well looked after by caring staff. Numerous activities provide mental stimulation and visiting artists provide good entertainment. It is a glowing testament to the manager of the home who is very caring and understands the needs of his residents and staff."
Lynda H
carehome.co.uk rating: 5 out of 5
"The care home is full of very caring and kind staff who always have a smile for everyone and show much empathy for the residents."
David T
carehome.co.uk rating: 4.5 out of 5
"Dad has only been in West Oak Care Home for 2 days but what a lovely nursing home! His welcome received on arrival was excellent, friendly staff going out of their way to introduce themselves to him and us, making a big fuss of him as they showed him around. Their care was evident and although early days we can see a huge improvement in his outlook. Already he was smiling and happy today and has already settled in. I'm so happy we moved him here and it's obvious the staff genuinely care about the residents - I'm delighted."
Jane D
carehome.co.uk rating: 4.92 out of 5
"My father had an extremely bad experience in his last home care setting which made him extremely agitated. Since being with West Oak my dad is so much calmer and a lot easier to handle, which helps the family (and staff). I'm so pleased he was able to come here. It's a lot of worry off our (his daughters') shoulders. Overall we are all very happy with how our dad is."
Sarah B
carehome.co.uk rating: 5 out of 5
"I visit my friend a lot in the week. The staff are very friendly, the environment is very clean and the food is really great and nutritious."
Mighty C
carehome.co.uk rating: 5 out of 5
"My grandad is very happy and content at West Oak and I can only praise the staff for looking after him so well."
E W
carehome.co.uk rating: 5 out of 5
"West Oak is an excellent home, my father in law is so well taken care of. He's been here a year now and is very happy and content. The staff are all lovely to him and to us the family."
Rosie T
carehome.co.uk rating: 5 out of 5
"Staff are friendly, kind and the home is welcoming and my friend is well looked after."
D D
carehome.co.uk rating: 5 out of 5
"Overall, the care home provides an excellent standard of care. There are one or two little things that can be annoying, ie after feeding the wiping of the residents face and a bit more care taken when hanging clothes or folding in drawers. General standards are very high and have improved significantly during my wife's residency."
Alan S
carehome.co.uk rating: 4.67 out of 5
"The care staff are kind, courteous and thoughtful and have generally been employed for some time at West Oak. Recently, however, there has been an increased turnover in staff and pressure to reduce hours/numbers. This has been especially evident in the last three months. Activity staff are caring and enthusiastic but appear to have had hours reduced, to the detriment of residents. Management/secretarial staff are friendly and supportive."
Christine M
carehome.co.uk rating: 3.75 out of 5
"My husband has only recently been admitted to the home, but I have been very pleased with the level of care provided."
L A
carehome.co.uk rating: 4.17 out of 5
"I cannot praise the staff enough for the care they are giving to my husband. They are so approachable and available when needed and have supported me through some difficult times. The activities offered are well organised and relevant to the resident's abilities."
P M
carehome.co.uk rating: 5 out of 5
"West Oak has a friendly and homely atmosphere. Access to a secure garden is really important, as residents and visitors have alternative space to walk in. The most important asset is the team of staff, who work well together as a team, supporting residents, families and each other."
G J
carehome.co.uk rating: 4.08 out of 5
"West Oak has become a home from home for our aged father. The staff are kind, caring and professional. The rooms warm and friendly. Dad is very happy here."
D A
carehome.co.uk rating: 5 out of 5
"I am very pleased and relieved that mum is in West Oak Care Home. There I know she is in safe hands a well looked after by a team of caring professionals. The home is spacious, light airy and clean. Residents have a good choice of food and varied entertainment and monthly residents meetings provide a forum to discuss things. Most importantly mum is happy there."
L H
carehome.co.uk rating: 5 out of 5
"The home is run very efficiently - extremely clean, which is most important. Staff are friendly and very patient with residents."
Norma P
carehome.co.uk rating: 4.83 out of 5
"My wife has been here for nearly three years. I visit her every day so I have a very good knowledge of how the home is run. The staff are excellent, nothing is too much trouble for them. They work as a happy team. I never had any complaints. The staff also look after me as well. The manager's door is always open if there are any complaints. He even visits the residents every day. A very good home, with lots of outside recommendations."
John U
carehome.co.uk rating: 4.75 out of 5
"I have always been acknowledging when entering the home. The staff are always helpful and pleasant. My husband now seems quite settled and happy with his room upstairs and is able to socialise more in the lounge."
P P
carehome.co.uk rating: 4.92 out of 5
"My mother-in-law was always treated with love and respect. We as a family were informed of her condition at all times. Any member of staff is always willing to help both the residents and family in any way they can. Nothing is too much trouble. I am so glad my mother-in-law spent her last days with such people."
Mary M
carehome.co.uk rating: 5 out of 5
"My husband has been in West Oak care home for just over a year. I have found the staff caring and cheerful. They are always very helpful to sort out any problems. Residents are treated with kindness and respect. The home is bright and cheerful. Several activities are held each week, with visiting entertainers from time to time. Every effort is made to engage those who can, to join in these activities. There is a lovely garden where residents can sit and have afternoon tea. I would certainly recommend West Oak to a friend."
B E
carehome.co.uk rating: 4.42 out of 5
"Staff are welcoming and friendly. Mother is cared for in an over and beyond way by this care home. I have had very little cause for concern since her placement at West Oak. I think it would be difficult to find another place any better than this."
Tracy D
carehome.co.uk rating: 4.5 out of 5
"I cannot praise highly enough the staff at West Oak. My husband has settled in extremely well since moving from another home who couldn't meet his needs. I particularly appreciate how every member of staff always knows how my husband is doing and although he can be very challenging at times they always treat him with empathy and understanding of his dementia."
Brenda T
carehome.co.uk rating: 5 out of 5
"All round improvement in the last year. I'm always welcomed and the staff are experienced and knowledgeable. I have been more than happy with the way in which my wife is looked after - a pretty difficult situation now that the response is limited. I have no other comments to make - I'm very fortunate that my wife is with such professional people. Keep up the situation. Well done."
Laurence B
carehome.co.uk rating: 4.64 out of 5
"To all the staff at West Oak, thank you for the care and kindness you have given over the past three years. We will have many wonderful memories to help us to continue to celebrate her life. We were so lucky to have found you, love and good wishes."
Patricia D
carehome.co.uk rating: 4.75 out of 5
"I find this care home very pleasant and friendly. I trust the care I am receiving."
S W
carehome.co.uk rating: 4.67 out of 5
"West Oak Care Home is a lovely home, care is of a high standard. Residents are looked after patiently and with understanding. Food is lovely, varied and suited to residents. Residents with significant needs are treated with dignity and safety is paramount."
B P
carehome.co.uk rating: 4.83 out of 5
"My mother, who had Alzheimer's, was a resident at West Oak Care between August and December 2016, when she sadly passed away. The decision that my poorly father could no longer cope at home with my mother after over 60years of marriage was heartbreaking. However, the staff at West Oak were fantastic with my mother, father and myself. My mother always looked clean and presentable, she would see the onsite hairdresser weekly and often have her nails painted by staff. These things were always very important to her. Her room was lovely, bright, airy and clean, with her own toilet. It overlooked the gardens (she thought she was still in her flat at home). My mother was a fussy eater, but she loved the food at West Oak. We used to call it her lunch club. My father and I were always offered tea, coffee (or we could make our own), and even offered food. During my mother's last days, they looked after me so well, making sure I was fed and watered, whilst I sat by her bedside. All of the above made the decision feel so right to use West Oak and made my father feel so much happier about the decision. We could not have chosen a better care home for my mother. They really cared for her and supported my father and I."
Jayne H
carehome.co.uk rating: 5 out of 5
"The staff are very good."
Diane D
carehome.co.uk rating: 5 out of 5
"My mother moved from a care home to Barchester West Oak Care Home and from the first moment, she was made to feel welcome. The first priority is good health, safety and wellbeing of my mum (even before financial issues - most company's priority these days it seems!) there is always someone watching over her. I am called immediately if there is something I need to know such as medication. The nurses monitor her health, the activities coordinators provide so much to keep mum busy. The hosts and caregivers engage all residents in conversation and attend to their well-being. In days when the press love to highlight poor homes, it is refreshing to see exceptional homes like Barchester West Oak Care Home caring so much."
Tim L
carehome.co.uk rating: 5 out of 5
"I find the care home very nice. All the staff are very helpful and nothing is too much trouble. They all look after me and all the other residents. The property always looks very clean and the food is very tasty and if you ever feel hungry or thirsty they get you something to eat or drink. My wife cannot move, without a hoist, speak or eat. She uses peg. They treat her with great dignity and try very hard to make her smile and laugh. This happens quite often and makes me feel better. They know she likes music and go out of their way to ensure she gets to all the musical activities. Thank you."
Geoffrey C
carehome.co.uk rating: 4.75 out of 5
"My mother recently passed away at West Oak aged 88. She moved there from the hospital in May and from the day I walked through the door to look for a suitable home, we found nothing but wonderful care. Every single member of staff was excellent and well trained. From what I could see, the staff morale and retention is first class, which makes for a happy home. Mother was often difficult but was treated at all times with compassion and dignity. She was always clean and dressed. The home is well kept and comfortable and everything she needed was provided. In her last day's nothing was too much trouble and I was looked after too, with food and offers of accommodation overnight if required. During her last night, she was not left alone and two members of staff were with her when she passed away. I would not hesitate to recommend West Oak to anyone and would certainly choose it for other family members in the future."
Jane M
carehome.co.uk rating: 4.67 out of 5

Read our brochure 'Life in our home. Providing care through coronavirus' for more information on how we're here to help you and your loved one.

Read brochure
Food & Nutrition
Activities & Events
Care & Facilities
What happens now?
Are you ready to discuss your individual care requirements? Pick up the phone and talk to us, book a visit to our care home or come and take a look around our facilities.
Care enquiries
New care enquiry phone lines are open 8am - 8pm
01189 145 483
All other calls
Our fees and contract
We want to be as transparent as possible about how we charge for the different services we provide as well as what's included in our contract. Please click the links below to find out more about our fees and contract.
View typical fees
View Our Contract
Useful downloads
Here to help you make the right decision about your care requirements.