What our families say: Tixover House Care Home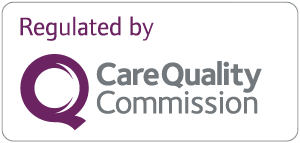 "My father has been in Tixover for over 3 months now and the staff have been extremely friendly and caring towards both Dad and myself and my mum. They follow all Covid protocols to keep both patients and visitors safe and although it's a sad situation for us to be in I would absolutely recommend them to anyone looking for nursing care"
T L
carehome.co.uk rating: 4.33 out of 5
"Beautiful place."
C K
carehome.co.uk rating: 5 out of 5
"I find the staff friendly, caring and helpful. They have worked very hard to keep residents and visitors safe through the pandemic. I do find though that visiting at the weekend the staff are very busy and there can be a wait for someone to answer the door and clean he visiting suite. The doorbell has been removed for some reason and the intercom in the suite isn't very clear. Elderly relatives visiting cannot hear properly. I would like to see more photographs of the activities my relative takes part in whether through and email or facebook page."
S M
carehome.co.uk rating: 3.83 out of 5
"Excellent in every area. The staff are very alert in noticing when someone needs help and doing up buttons. They are also experts in managing wheelchairs and rising to use walking frames."
Heather W
carehome.co.uk rating: 5 out of 5
"Very satisfied with my uncles care, care staff are fantastic. The environment is beautiful. I would highly recommend anyone to stay here. Will be back. Thank you."
A A
carehome.co.uk rating: 4.08 out of 5
"The team at Tixover Care Home are kind and supportive to my mum and treat her with respect and dignity at all times. Communication is always good and I'm kept fully informed on my mum's health care. The home is friendly and clean and my mum enjoys her meals very much. The environment is secure and safe but homely. I recommend Tixover."
Marion D
carehome.co.uk rating: 4.42 out of 5
"We have been very happy with the care that my aunt has received over the last six months. We needed to find a place in a care home at short notice following my uncle's sudden death. The manager could not have been more helpful in taking her in immediately and making us all feel welcome. The home is always clean, bright and cheerful. All staff are friendly and helpful and my aunt is now very settled. The staff are always willing to take the time to answer any of our questions and keep us informed of my aunt's health and well-being. A special mention for the activities co-ordinator who has enabled us, via Skype, to keep in contact during the lockdown. Thank you."
Christopher W
carehome.co.uk rating: 4.58 out of 5
"My mother has been in Tixover for nearly 5 years now, she suffers from Alzheimer's. When she went she was fit and well, but now sadly lives in her bed and doesn't understand much of what's happening. When she was fitter, she was always happy with her care, and never complained about anything. She has been unable to tell me how she feels for about 2 years, but the care she receives seems to be great. The staff are always friendly and helpful, although we try not to bother them too much as think they're probably busy! However, they're always kind and considerate if there is anything we need to bring to their attention."
Fiona H
carehome.co.uk rating: 3.92 out of 5
"It has been hard not being able to visit with the COVID-19 restrictions however the staff at Tixover have been excellent in keeping in touch. The lovely activities co-ordinator has been great arranging for us to have regular Skype 'face to face meetings'. It has made such a difference being able to see my relative and have a weekly catch up."
Anne B
carehome.co.uk rating: 4.25 out of 5
"My mother has been a long term resident at Tixover, and we are very happy with the care and kindness she receives ongoing. The carers really know her and her foibles and also respect our requests in regards to our mum. She is always well turned out and clean. I live nearby, and when not in lockdown regularly pop in, and Mum is always clean and tidy - as is the home. She enjoys the food and activities. The carers are very good at communicating any issues or concerns around mum's health. The management has been steady and good over the past 2-years, which is reflected in the general atmosphere which is open and very friendly. I asked many questions about Covid-19, and the manager took the time to call me, talk me through all my questions and concerns. I believe Tixover is a safe, kind and happy place, and I would recommend."
Marion D
carehome.co.uk rating: 4.42 out of 5
"I feel it difficult to improve upon the care and attention provided. Just very very good all round."
Gordon J
carehome.co.uk rating: 4.75 out of 5
"Very kind, friendly, carers and nursing staff that my sister likes. However, we have recently noticed that staff morale is sometimes low and there have been quite a few staff changes. Attention to detail with my sister's care is occasionally not up to previous standards. Facilities are satisfactory although maintenance jobs are sometimes slow to be done. No care home is perfect and expected standards of care vary, but overall the home is not quite as good as it used to be, which I hope is temporary."
A L
carehome.co.uk rating: 3.58 out of 5
"My Dad has been in Toxover for 1 year and in that time he has been very well looked after. Whilst he has had his ups and downs his care has always been constant and consistent. Overall, as a family, we are happy as we know he is safe, being looked after and continues to improve. Thanks for everything and everybody at Tixover."
A T
carehome.co.uk rating: 4.33 out of 5
"Pleasant clean orderly home. Staff very pleasant. Lovely situation, although rather remote my friend is quite happy living there."
F H
carehome.co.uk rating: 3.78 out of 5
"Agitation seems reduced at the moment. Felt previously there was not enough activities and stimulation. General care good, meals, routine etc. Daytime sleeping - boredom at times? Fresh air - more outside activities, walks to be encouraged on better days with better weather and resident's demeanour."
J C
carehome.co.uk rating: 4.5 out of 5
"As a relative living in Scotland, I find the staff approachable and reassuring if I have any concerns regarding the care or wellbeing of my relative. He has generally settled in well and been well looked after and encouraged to integrate."
D M
carehome.co.uk rating: 4.08 out of 5
"Wonderful caring staff. It was very reassuring to see how well my mother is looked after, particularly as I live abroad."
E C
carehome.co.uk rating: 4.92 out of 5
"All care was very good. In fact, it would be difficult to make a complaint. No more I can say, other than we would come again should the need arise."
Gordon J
carehome.co.uk rating: 4.67 out of 5
"My sister has a deteriorating neurological condition and is very well cared for by competent, cheerful staff. She is happy in the home. Communication between the home and services and their recommendations is sometimes slow to be acted on. Overall the home is well managed."
A L
carehome.co.uk rating: 4.36 out of 5
"The lady I care for came for two weeks respite; on arrival, we were greeted and made to feel very welcome. The home is very clean and you have a great team of staff that all work very well together. Care is delivered to a high standard. I saw members of staff helping out in all areas when needed. Thanks to all the staff for what you do. I will recommend this home to people."
Natalie S
carehome.co.uk rating: 5 out of 5
"Since arriving before Christmas I have been very supported by a caring staff especially when my wife passed away."
John S
carehome.co.uk rating: 4.33 out of 5
"Super friendly staff, clean and tidy. Always someone around to help with any needs. Residents all seemed happy and content."
Rebecca T
carehome.co.uk rating: 4.33 out of 5
"Great staff, very supportive. Been on respite twice and booked again. Food was good and I am fussy. Always lots of activities to do in the home. Lovely having a nurse at hand when I need them. I always felt safe when I was there. View and outlook are beautiful."
P G
carehome.co.uk rating: 4.83 out of 5
"My Mum moved into Tixover House Care Home for 2 weeks respite care. She enjoyed her time so much that she decided she wanted to come back permanently. The atmosphere of the home is lovely and I know that she is well looked after there and extremely happy."
Kelly W
carehome.co.uk rating: 4.83 out of 5
"I have found everybody kind and cheerful and helpful."
Heather W
carehome.co.uk rating: 5 out of 5
"Very caring, friendly staff. My mother is happy and content and receives loving and compassionate care. Well done to the manager and her dedicated team."
J W
carehome.co.uk rating: 4.67 out of 5
"My uncle moved to Barchester Tixover House Care Home for an initial two-week stay while we went on holiday. We found that he improved in himself so much that we have extended his stay. He really enjoys the activities and socialisation."
J C
carehome.co.uk rating: 4.92 out of 5
"My Auntie moved into Tixover House some months ago. She always looks well cared for and the staff are always kind and welcoming. The home has a homely feel and always looks clean and tidy, even though it is an older home. I am very grateful for the wonderful care and kindness my Auntie receives."
Mark L
carehome.co.uk rating: 4.83 out of 5
"Been very impressed with Tixover House care home from our visit at open day and now more so after my father became a resident. My father has been very unsettled due to his ill health and has settled into life at the care home extremely well."
J W
carehome.co.uk rating: 4.25 out of 5
"The staff are very caring and helpful. The food is delicious. I really enjoy walking around the lovely gardens with my little dog. I am very happy here at Tixover House Care Home."
A L
carehome.co.uk rating: 5 out of 5
"My mother entered Tixover grange at the beginning of April and has been given wonderful care. The setting is fabulous with well-kept grounds. There is a lovely atmosphere about the place, which is always the same whenever I visit, which is a different time on most days. I leave my mother at Tixover Grange with confidence that she is in good hands, all her needs are met."
T K
carehome.co.uk rating: 5 out of 5
"Smooth, easy, comfortable. Very clean, kind, fabulous atmosphere. Out of this world grounds. Furnished gorgeous. First class. Staff all helpful and kind."
H C
carehome.co.uk rating: 5 out of 5
"Was pleasantly surprised to find how lovely Tixover House is. All staff are brilliant, staff have lots of empathy and nothing is too much trouble."
Ruby H
carehome.co.uk rating: 5 out of 5
"My mother is a resident at Tixover House. 3rd March was her birthday, a birthday tea and cake was laid on, we had a lovely time and mum was laughing and smiling - she really enjoyed it and so did we. They treat her so well, they love her. She has settled in and is happy living at Tixover House. She is happy and well cared for and loves the visits and activities and interacts well with the staff."
Denise B
carehome.co.uk rating: 5 out of 5
"Such a welcoming home. Great atmosphere. All the staff and management are so helpful, kind and thoughtful."
Vivienne P
carehome.co.uk rating: 5 out of 5
"Staff are friendly, kind and helpful."
S D
carehome.co.uk rating: 4.42 out of 5
"I have lived in this Barchester home for one month and during this time I have experienced good food, warmth, great hospitality from staff and colleagues."
J S
carehome.co.uk rating: 4.67 out of 5
"Staff at all levels are friendly and helpful. Cannot speak for night shift as usually, I am not present. Carers are always patient and helpful with my mother. Good relations generally between sponsors and care home managers and carers. Entertainment and activities are frequent and varied and a warm, comfortable and relaxed environment is maintained where possible."
K D
carehome.co.uk rating: 3.75 out of 5
"Due to the progression of her illness mum moved to Tixover House in late 2016. Although she was restless during her first few weeks, lots of care and attention from staff helped her settle in. There have been odd days when she wants to leave but this isn't possible as she needs round the clock care and supervision. Standards at Tixover House have improved since the arrival of a new general manager last summer. Mum lives in a great place, always warm, safe and with excellent staff. My only disappointment is the room she occupies. It was the only one available when she moved in and it doesn't have any en suite facilities."
J W
carehome.co.uk rating: 4.58 out of 5
"Very helpful staff but I am concerned with high staff turnover. I have also had concerns over personal hygiene of my mother despite raising concerns and a detailed discussion 9-12 months ago. A recent dental appointment highlighted a fungal infection in her mouth. I have discussed these issues with senior staff and they are being acted upon. Good to see new activities coordinator after many changes."
S L B
carehome.co.uk rating: 3.5 out of 5
"Two or three years ago five of us used to sing old songs once a month here and get the residents to join in. Four of us have restarted the singing because a very old friend of mine is now a resident. He knows all the old favourites and used to lead the singing after we had played rugger. I, therefore, recognise one or two of the staff and one or two residents and recommend the home to my friend's children. Four of us have just started the formal singing again with a positive response from the staff and even some of the residents our singing visits are monthly and my own visits weekly. The staff are friendly and seem caring and kind and I admire what they do"
Michael S
carehome.co.uk rating: 4 out of 5
"An excellent care home with a very caring team. Just a big thank you to you all for taking care of my brother until the end and to help me to go through it with all your support. Dignity in care- excellent."
J L
carehome.co.uk rating: 4.67 out of 5
"The process of finding a suitable care home for a relative is extremely difficult and at times emotionally draining especially as in our case it needed to be done at speed. We visited Tixover several times during this process and always found the home to be very clean, welcoming and well ordered. The staff are all kind, caring yet efficient and have a sense of fun and light-heartedness that enables them to provide care and companionship commensurate to the individual needs of each resident in a very pleasant airy environment."
Helen S
carehome.co.uk rating: 4.67 out of 5
"Great care home in a lovely location. The staff are always friendly and appear to look after my granny with passion. The activities put on for the residents are interactive and fun."
T B
carehome.co.uk rating: 4.67 out of 5
"The improvement in Tixover Care Home in the last few/months has been outstanding. The staff have started to work as a team, they have always worked hard as individuals it is a team effort and plus (office staff and all services) please keep up the good work!! My wife spent four years in care, I have a bungalow on site and I am in the care home every day, it is my second home. Thanks. I am 84 years young. P.s The food is great."
Lewis M
carehome.co.uk rating: 4.17 out of 5
"There is a lack of staff - often acute at weekends - which is worrying. However, the staff are very helpful and committed. The place is clean and bright. There has been a marked improvement in efficiency with the arrival of a new (temporary) manager."
C A
carehome.co.uk rating: 4.2 out of 5
"Our father was a resident at Tixover care home for 2 1/2 years, and during that time he has had excellent care and support. The staff from all areas in the home are caring, cheerful and have been very professional in his care. We have now recently lost our Dad and the manager and all staff were so kind to us as a family. I would recommend Tixover House without hesitation for your loved ones."
Teresa C
carehome.co.uk rating: 4.82 out of 5
"My father has pretty much settled in at Tixover after several months wanting to leave. Staff and care very good overall. His care needs well met and I would recommend this care home."
Jackie D
carehome.co.uk rating: 4.25 out of 5
"Tixover House was incredibly helpful and flexible in accommodating my father at very short notice. He has been very happy here, and well looked after. Thank you."
William D
carehome.co.uk rating: 4.5 out of 5
"My wife was discharged from hospital to Tixover House and remained there until she was able to move into a bungalow on the same site. She needs a high level of care as she is immobile. The caring staff were excellent: efficient yet humane, treating the residents as people, not objects, with dignity, putting up with bursts of temper without complaint, and although busy, finding the time for a chat with kindness. The same can be said for the other staff: housekeeping, maintenance, social. All go beyond their duties to be helpful, friendly and kind. There are some real stars and no duds."
Alan M
carehome.co.uk rating: 4.64 out of 5
"A lovely friendly caring staff from management down to cleaners. Generous sized rooms. The Happy environment in lovely surroundings. Super food with good choices. Time is given to residents. My mother was treated with dignity and respect in her last days. We are only too sorry she was too ill to appreciate all the home could offer her."
Paula C
carehome.co.uk rating: 4.83 out of 5

Read our brochure 'Life in our home. Providing care through coronavirus' for more information on how we're here to help you and your loved one.

Read brochure
Food & Nutrition
Activities & Events
Care & Facilities
What happens now?
Are you ready to discuss your individual care requirements? Pick up the phone and talk to us, book a visit to our care home or come and take a look around our facilities.
Care enquiries
New care enquiry phone lines are open 8am - 8pm
01780 778 441
All other calls
Our fees and contract
We want to be as transparent as possible about how we charge for the different services we provide as well as what's included in our contract. Please click the links below to find out more about our fees and contract.
View typical fees
View Our Contract
Useful downloads
Here to help you make the right decision about your care requirements.
187