What our families say: Threshfield Court Care Home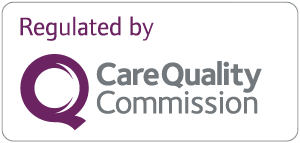 "I am extremely happy with the care my mum is receiving. I cannot praise the whole staff enough. The admin, care and nurses, hospitality and activities teams are 5 stars. Thank you, everyone."
K F
carehome.co.uk rating: 5.00 out of 5
"The home is beautifully decorated. Warm and welcoming. The activities programme is brilliant with lots of music, which Dad enjoys."
Linda F
carehome.co.uk rating: 5.00 out of 5
"The first six months in Threshfield Court have flown by. Mum has settled in well, enjoys the activities and is well cared for. The consistency of care staff allows meaningful conversations about her well-being, which is very reassuring. The home is in a lovely setting and the garden is great for a short stroll or to sit in the lounge having a chat and a coffee whilst looking at the flowers and birds."
A B
carehome.co.uk rating: 4.75 out of 5
"Our experience was very positive at Threshfield Court Care Home. It provided a safe, caring and secure home for my dad during his respite visit. It was our first time and so we were nervous and apprehensive to leave him but felt fully reassured that he would be well looked after. His own personal and medical needs were thoroughly discussed before his arrival and during his stay, the staff carried this out with dignity and care."
K J
carehome.co.uk rating: 4.92 out of 5
"I was so pleased that so many of the staff took so much trouble to make sure I was comfortable. If I had been a permanent resident, it would have been helpful to have tried to find a different type of mattress on the bed, the one I had tended to make me feel hot and sticky and was not easy for me to work my way from the edge and was "rubberised". The staff were often very pressured but always tried to help as quickly as possible."
L B
carehome.co.uk rating: 4.08 out of 5
"Kind, caring and highly professional care. Excellent catering and friendly staff. Excellent standards of hygiene and attention to detail. Mum was very well cared for, comfortable and supported and enjoyed her respite stay."
R B
carehome.co.uk rating: 5.00 out of 5
"3rd Visit since February 2022. This time the staff situation may have been more difficult, this is what I picked up. However, the staff were kind, friendly and helpful as always. There is a real desire to offer support and encouragement and a real understanding of the elderly. The house needs constant upkeep and furnishings. The garden is well kept and could be used for recreation of guests but I suspect this could be a staffing issue. Perhaps more use could be made of the communal activities, but still a good visit."
L B
carehome.co.uk rating: 3.83 out of 5
"I am extremely pleased with the care that my dad is receiving. He has settled very well and nothing is too much trouble for all of the staff. Excellent. I would definitely recommend."
R W
carehome.co.uk rating: 5.00 out of 5
"Mother was fast-tracked to Threshfied from the hospital, meaning that her life expectancy was very limited. Since she has been here, she has thrived, and seven months later, she is doing really well. She is obviously restricted in her mobility and is limited in many things because of multiple strokes. The staff here are excellent, and both my brother and I are very impressed with Mum's care. She is very happy and content here and never has any complaints. Overall, an excellent facility."
Michael C
carehome.co.uk rating: 4.67 out of 5
"Have now been to Threshfield Court as a short-stay resident several times. I have found the staff (both nursing and care staff) kind, understanding and helpful. I think I have been well looked after, and my medication has been administered. However, at the weekends especially, the service seemed rather slow, and I think this is a staff issue and is the same in many care homes. Keep up the great work."
L b
carehome.co.uk rating: 3.60 out of 5
"I found it very difficult to come to terms with my husband's deteriorating health and inability to continue to care for him at home during lockdown. The decision to place him in residential care was heartbreaking. However, the staff at Threshfield Court worked tirelessly in very difficult circumstances (amidst Covid-19) to support us both and to embrace my husband's needs. I was particularly impressed by the way every member of staff knew him by name and treated him with warmth and dignity. Although my memories of Threshfield Court are inevitably tainted with sadness, I am confident that I could not have chosen a better place to care for my husband in the latter stages of his illness."
J C
carehome.co.uk rating: 4.08 out of 5
"I really feel Threshfield Court could and should have done more to make my father-in-law's last few months more comfortable. My father-in-law was in severe pain but it seemed to be asking too much to provide stronger pain relief than paracetamol. The district nurse eventually identified a severe UTI (which led to sepsis) but this really should have been spotted earlier. Upon admission to hospital, he was severely dehydrated. New clothes would go missing within a matter of days; the remote control for his music system, TV and shaver were invariably missing when we visited; and the cleanliness and hygiene in his room left a lot to be desired. It was certainly nothing like the pristine ground floor. The food was basic, heavy and unnutritious. My father-in-law's false teeth went missing soon after he arrived and were never found or replaced during his stay. Requests for a dental appointment were met with excuses. I cannot recommend Threshfield to anyone looking for a care home for elderly relatives."
Mike S
carehome.co.uk rating: 1.75 out of 5
"It's nice to have staff there to be able to help you with routines. Going out in the minibus is a treat."
H B
carehome.co.uk rating: 4.75 out of 5
"Barchester Threshfield Court Care Home is always so welcoming and the staff are all so good with Dad. They are very friendly and made him feel comfortable and at ease. Everyone tried to help as best they can and ensure that Dad feels one of the family. Barchester Threshfield Court Care Home is a very professional yet homely place for Dad to live and I am so grateful for how well he is looked after."
Helen S
carehome.co.uk rating: 4.58 out of 5
"My mother has been a resident of this home for a few years with dementia and unable to move or walk, totally bedridden. She has had the best care ever. If it had not been for the staff who have looked after her for years she would not have survived. The staff have provided special food and the best ever care needed for all her ailments, a big thank you, keep up the good work."
C H
carehome.co.uk rating: 4.91 out of 5
"My mother was taken to Thresgfield directly from a time in hospital. I was a little worried as I hadn't researched or chosen a home, but she received the best possible care and attention that I could ever have hoped for. She has a lovely, clean and airy room, and all the staff were friendly care caring. I never had cause for concern or complaint in the four years that Mum was a resident there. I think we were very lucky."
Lucy L
carehome.co.uk rating: 4.82 out of 5
"Threshfield Court is a clean, friendly and caring home. I'm kept informed of any change in my mum's health or medication and my mum is happy and safe. There are a good variety of activities for the residents to enjoy from singing, baking to trips out in the minibus (when Covid restrictions allow). The residents are treated with the dignity and respect which they deserve, making me feel safe entrusting my mum to the care at Threshfield Court."
F N
carehome.co.uk rating: 4.42 out of 5
"This has been a very difficult time for those managing residents and particularly, for those trying to visit relatives during Covid. Despite these difficult times, I feel though Mum has declined a little since lockdown. She has done remarkably well, and this must be partly down to the great help and support Mum gets from the excellent care staff at Threshfield."
Jonathan H
carehome.co.uk rating: 4.08 out of 5
"It's difficult to find fault with the care it was very attentive and met my needs. I would certainly consider another stay if necessary."
R H
carehome.co.uk rating: 4.25 out of 5
"Staff are really helpful, friendly visits good especially with Coivd-19 restrictions. I feel confident Dad is safe and cared for well. Looks happy and well. Thanks for taking such great care of him."
S I
carehome.co.uk rating: 4.44 out of 5
"Delighted to use the visiting pod. What a difference it makes to be able to see and hear mother properly. With Covid, cannot mark the ratings. It has been a tough year and am grateful that Threshfield is such a caring place. I have been reassured that mum is well looked after although som personal information, communications could have been done at regular intervals."
E S
carehome.co.uk rating: 4.29 out of 5
"Fantastic - never a problem, always there to help and explain things. When they say they will ring back; they do. Great staff who build up a nice rapport with the residents. Thank you, Threshfield, for putting my mind at ease."
I C
carehome.co.uk rating: 4.83 out of 5
"I am given the freedom to move around the premises at all times but enjoy the care as needed. I feel very safe."
M H
carehome.co.uk rating: 3.75 out of 5
"Throughout this pandemic, Threshfield Court has shown exceptional care and compassion whilst remaining professional at all times. As a carer in the community, I frequently recommend Threshfield Court to my clients for respite."
L B
carehome.co.uk rating: 4.25 out of 5
"Thresfield Court is a wonderful place to live. The level of care is very, very good."
A B
carehome.co.uk rating: 5 out of 5
"I am enjoying the care from the staff members here. My stay has been fairly short (two weeks so far)."
M H
carehome.co.uk rating: 3.67 out of 5
"My stay at Threshfield was due to being sent home from the hospital when my family did not think I was well enough to look after myself at home. I have a number of health problems but everyone at the home was just brilliant, so very helpful. Just could not have been better. Happy, clean, helpful and the food delicious. All the staff had happy faces at times which would try a saint but never did I see anything I could fault."
Sheila C
carehome.co.uk rating: 5 out of 5
"From the first step through the doors of Threshfield Court, you know you have come to somewhere very special indeed. The realisation that full-time care has become a necessity for a loved one is highly emotive. The care home staff were instrumental in helping our family to accept, without guilt, that the decision was the right one for my Mum in Law. As a resident there, she is treated with dignity, respect and patience at all times and she is obviously so very well cared for. The staff of all disciplines are so kind, caring and nurturing and as a result, the home was a lovely, warm, happy atmosphere. It is sparkling clean and comfortable, in beautiful surroundings and nothing is too much trouble. My Father in Law, as a regular visitor, is benefitting too in the supportive, friendly and inclusive environment, rather than being an isolated full-time carer at home. I could recommend Threshfield Court highly enough to anyone who has a relative requiring care. Our family has been incredibly lucky that Mum in Law is being looked after in such a wonderful place. Heartfelt thanks to everyone!"
Penelope J
carehome.co.uk rating: 5 out of 5
"My mother moved to Threshfield Court in March 2017 and received excellent care throughout the period she was there. Unfortunately, she died in June 2019 but during the week leading up to her death, the care she was given was exceptional, for which her family were extremely grateful."
R B
carehome.co.uk rating: 4.33 out of 5
"My mum's care is second to none - this means excellent care in every way. Her needs are met and all the staff treat Mum with the greatest of dignity. I cannot think of anything negative to say. Mum is happy and content and that to me is the most important compliment. Thank you Threshfield Court Care Home - keep up the good work."
K F
carehome.co.uk rating: 5 out of 5
"Having never had experience of a nursing home, I cannot praise Threshfield Court enough! Staff are wonderful and eager to please. It's home from home here, making my wife and myself happy."
Edward M
carehome.co.uk rating: 5 out of 5
"As a daughter (and chief nurse at a district foundation trust), I could not be more pleased and confident about the care of my mother. Staff are kind and unfailingly caring and the attention to detail for all my mother's needs is fantastic. This home is outstanding."
Jill F
carehome.co.uk rating: 5 out of 5
"The care my father receives is very good. Staff spend time caring for him, showing compassion and patience."
Janet M
carehome.co.uk rating: 4.55 out of 5
"In the time my husband has been resident here he has had excellent care. All the staff are friendly and helpful."
Rita B
carehome.co.uk rating: 4.83 out of 5
"Threshfield Court is a clean and comfortable building with a very friendly and helpful staff who do a professional job which has created a nice warm family atmosphere that everyone enjoys."
S P
carehome.co.uk rating: 4.33 out of 5
"Threshfield Court is comfortable and welcoming. The staff are helpful and friendly. However, it's not very easy to get a gluten-free or low-carbohydrate diet and there is little stimulation for a more able-minded person. The house and grounds are lovely."
C C
carehome.co.uk rating: 4.1 out of 5
"This is my father's second rehab stint in the home after a hospital stay. We chose the home as my uncle has been in the home for the last six years. The home is like a home, not a nursing home. All the staff have welcomed Dad with open arms and made us all at ease at a very difficult time. We cannot praise all the staff enough for their care. His room is lovely and always clean and tidy and all his possessions are taken care of. We could not be happier. Thank you, everyone."
Joanne C
carehome.co.uk rating: 5 out of 5
"I find the home warm and friendly. The staff are friendly and the care is excellent. There are plenty of activities. There are bank staff, only the occasional one on nights, so you get to know the permanent staff."
Jean H
carehome.co.uk rating: 4.58 out of 5
"I was very impressed with all the information I was given by a senior staff member. All was fully explained for me to understand. I feel I made the right choice for my husband. Knowing the home beforehand was a great thing to us as a family."
H S
carehome.co.uk rating: 5 out of 5
"My mother attended Barchester Threshfield Court Care Home between Saturday 21st July and Wednesday 8th August for respite care. Previously she had stayed on numerous occasions. She was always treated with dignity and respect. All staff are very kind and attentive. The chefs catered for all her dietary requirements. All her used clothing was laundered for her return. Her room was comfortable and very clean. I cannot fault the quality of care she received and recommend this care home to anyone who is in need of care or treatment."
Andrew M
carehome.co.uk rating: 4.83 out of 5
"Very satisfactory. Well looked after. Whenever assistance is required it comes almost immediately."
Joanne B
carehome.co.uk rating: 5 out of 5
"My wife, who suffered from dementia, finally went to stay at Threshfield Court in June. She died there in August. During the ten weeks that she was resident, I visited very frequently at all times of the day, evening and night; I saw and heard the carers and managers in action at close quarters both assisting my wife and other residents. I have nothing but admiration for them. All of the carers were patient with the residents and clearly had taken the trouble to know their likes and dislikes as well as something of their background. They were creative in seeking solutions to my wife's difficulties in taking nourishment. The nurses in charge repeatedly said that their concern was the whole family and they seemed to have an endless capacity to talk to the family. On the basis of our experience of the care of my wife, all the family agreed that we could not have found a better place for her."
Peter W
carehome.co.uk rating: 4.5 out of 5
"There is appreciation and happiness with the level of care at THreshfield Court over the whole time since arrival in 2016. The staff all listen to and respect the wishes of this resident and myself, in regards to health care as well as daily interaction. The variety of activities and informal gatherings are of great importance to relieve the boredom of long days when mobility is severely limited. The food is high quality and well presented in a manner the resident can manage. The overall atmosphere is maintained as happy, friendly and upbeat (despite some trying moments)."
Liz S
carehome.co.uk rating: 4.58 out of 5
"I found the review to be satisfactory. All my questions were answered as correct and to my liking. I am happy that my husband is being well looked after by the very good staff."
Anne T
carehome.co.uk rating: 4.58 out of 5
"I am well looked after by all the staff. The food is good and there is always plenty of choice."
Doreen M
carehome.co.uk rating: 5 out of 5
"My 93-year-old mother spent several months at Barchester Threshfield Court Care Home before she died. She was suffering from dementia and we felt lucky to have a friendly, well-run care home specialist in dementia on our doorstep. We felt welcome to call in at any time and the busy staff always found time to talk to us and offer us a cup of tea. We are kept informed of every change in my mother's condition and medication. We are grateful to all the staff for their care and kindness to my mother."
Tina T
carehome.co.uk rating: 4.67 out of 5
"My Dad has been in Threshfield Court for 6 weeks. In that time, the care by the staff, the food, the trips out up The Dales in the minibus to see the lambs and countryside in full Spring bloom and the activities provided have all been exceptional. The room was a little disappointing (a little tired) but the rooms are in the process of being updated. We have moved to a slightly better room. The compassion, empathy, patience and sense of humour by staff is amazing."
Katy E
carehome.co.uk rating: 4.83 out of 5
"My residency has been as a respite care patient for serval short periods during the last year. In those occasions, I was able to observe and receive the excellent care and attention administered by the dedicated nursing and caring staff. It is testimony to the ability of the management to assemble together a group of man and women of different cultures to look after the people who are no longer able to look after themselves. Not forgetting the Chefs and their staff and the household and maintenance personnel, all who contribute to the smooth running of the home."
Jean M
carehome.co.uk rating: 4.67 out of 5
"Lovely to see my mum looking very smart and had just had her hair done. Although she can no longer speak, we communicate in other ways, the Carers always make her smile and I am so reassured by the quality of care. Really very happy with everything. Thank you."
P G
carehome.co.uk rating: 4.83 out of 5
"Cannot fault this nursing home. It is clean and has a warm homely feel. Meals are good with a good variety. Considers residents likes and dislikes. All the staff are kind and considerate of each residents needs and treats them with dignity."
Aviel L
carehome.co.uk rating: 4.75 out of 5
"A welcome awaits you when you arrive. A beautiful, clean, light room. Friendly staff who care about my resident friend. Activities each day. Good personal care for the resident."
S J
carehome.co.uk rating: 4.64 out of 5
"My mother went in for 8 days of respite care so we could have our first holiday in 3 years. She is not a very sociable person having lived alone for many years, however, she has not stopped talking about her stay since she came home. She will definitely go back again, loved all the staff and I think she talked more than she has in years. It is lovely to think we can go away again with no worries, knowing she is so well looked after."
Eileen
carehome.co.uk rating: 5 out of 5
"I visited my sister with my niece on 17th August. Threshfield Court Care Home is a delightful place. It is light and airy, always spotlessly clean and tidy and beautifully decorated. A particularly delightful feature is that unlike many care homes, lots of little lounges have been retained from the original Wilson Arms from which Threshfield originated. The whole is enhanced by a secluded garden which is an oasis of peace for the residents. Colourful hanging baskets hanging outside the picture of welcome to all visitors. Threshfield has a marvellous and devoted team working as one, to complete the comfort of all the residents. Their manner on the telephone is always polite and helpful and the whole effect is a credit to each and everyone."
Anne M
carehome.co.uk rating: 5 out of 5
"I visit my friend whenever she stays here. I am very impressed by the care shown to me, as a visitor, and to my friend as a resident. Excellent, caring staff. Thank you."
Iain T
carehome.co.uk rating: 5 out of 5
"Whilst visiting our friend for the first time, we were pleased to see what a lovely building it was, also the rooms were lovely and spacious, very clean and well cared for, the staff we encountered were all very helpful and so pleasant, our friend said how nicely they all treated her, that the rooms were cleaned every day, fresh towels etc and she had no complaints. We were very impressed with the place."
S H
carehome.co.uk rating: 4.58 out of 5
"My mother, who had lived at Threshfield Court for almost four years, recently died and had steadily declined over the last few months. We could not thank the nursing home staff enough for all the help, sympathy and understanding they have given, especially when my mother passed away and we believe they also feel the loss personally and that she will be missed at the home."
Adrian R
carehome.co.uk rating: 5 out of 5
"My mother was a resident for the last eight months of her life. She had been discharged from hospital in poor health and needing nursing care - no one expected her to live very long. With the professional, loving care given in Threshfield Court she got a new lease of life and her time there was the best it could possibly have been. The staff are without exception absolutely fantastic - they treat residents with care and dignity but also love, humour and tenderness. My mother enjoyed life and was contented despite the physical challenges she faced and her dementia. The staff are brilliant at communicating with people living with dementia. My mother had a superb carer who was allocated to be her particular point of contact and he was wonderful and she loved him. The way that the home is organised ensures that there is continuity of care for residents and it was very reassuring to speak to staff who all recognised who we were and passed on accurate information about our mother."
Jo B
carehome.co.uk rating: 4.92 out of 5
"I had a sunny ground floor room looking out on a pond in the garden with woodland beyond. Meals were good, vegetarian but monotonous and service was slow. I was helped to the dining room and sat at a table for 4."
Barbara B
carehome.co.uk rating: 4.67 out of 5
"Superb friendly staff even if they are overworked due to demanding patients. Cleanliness immaculate and food is usually good though obviously has to cater for people with severe physical and mental disabilities."
Christopher W
carehome.co.uk rating: 4.25 out of 5
"Staff make or break any organisation and the staff at Threshfield Court are wonderful. From the minute you walk in, everyone is friendly and welcoming. Staff treat residents with great dignity and respect and take care to learn about likes and dislikes. The home is spotless, smells fresh and clean and furnishings modern."
Jane T
carehome.co.uk rating: 4.33 out of 5
"My father has lived at Threshfield Court for well over two years now following a serious stroke. This was not an easy decision to make as I live in Derby and had to decide whether he should be in a nursing home close to his former home in Embsay, or whether he should be closer to my home, making visiting easier. In the event, the decision to move him into Threshfield Court has proved to be the right one. The home is clean and nicely decorated, with a relaxed atmosphere, and the staff do an amazing job in caring for the residents. I have had several meals at Threshfield Court and have found the food to be nicely prepared and tasty. All in all, I have been able to rest easy that my father is getting the best care possible. My only possible concern relates to the lack of engagement my father has with any organised activities, and whether the staff could do more to address this. However, I do accept this is difficult if my father refuses to get involved."
David C H
carehome.co.uk rating: 4.08 out of 5
"Mum has been here for 5 months. It has taken this time to feel settled but now it feels a comfortable and safe place for her to live. The daily routine is reassuring and the care and concern of all the staff members is really first rate. The place is kept clean, laundry is done swiftly, decoration and furnishings are kept smart with some nice touches - flowers at reception and on tables all show care to detail. The meals are all excellent. The patience and diligence of the staff is to be commended."
L S
carehome.co.uk rating: 3.92 out of 5
"Quite satisfied with the care."
L H
carehome.co.uk rating: 4.08 out of 5
"Four months after my father became a resident at Threshfield Court my mother who was in a difficult nursing home died and the staff looking after my father were excellent in the way they dealt with him through it all even escorting him to the funeral leaving us to deal with things on the day. Much appreciated. Cannot fault any of the care provided up to the present."
J H
carehome.co.uk rating: 4.5 out of 5
"My husband's care has been excellent. The staff that we have met, as a family, have been friendly, helpful and very caring towards my husband and all the residents. We are not at the home all the time of course, but a member of the family goes every day and is welcomed every time."
Dilys W
carehome.co.uk rating: 4.83 out of 5
"-All carers and officers are very helpful. -Especially clean and hygienic. -Defective gear repaired or replaced as soon as possible."
David C
carehome.co.uk rating: 4.92 out of 5
"My husband initially went for two weeks respite care, but due to circumstances stayed at Threshfield Court for two and a half months. Everywhere was clean and bright and his room was nicely decorated. The staff were very caring, helpful and cheerful and my husband enjoyed chatting to them and sharing a joke. They helped him at mealtimes ensuring that he was able to eat easily. The food was particularly good and the chef was happy to provide dishes suited to my husband's taste. The nursing team was quick to deal with any problems related to my husband's wellbeing and kept me informed about his condition. I noted that residents in the home were treated kindly and with respect by the staff and that there was a good range of activities on offer for those who were able to participate. My husband enjoyed his stay and would be happy to return there and I would have no qualms about recommending Threshfield Court to others."
Ros F
carehome.co.uk rating: 4.67 out of 5
"My step-father entered the home from hospital. He suffers from dementia and exhibits aggressive and disruptive behaviour. The staff have been very patient but firm with him, ensuring that he is kept clean, shaved and well dressed. Days are spent in the lounge where staff can keep an eye on him. One of my step-father's few remaining pleasures is eating, and he says that the food is very good and plentiful. I visit every alternate day and have yet to see anything that causes me concern."
Andrew
carehome.co.uk rating: 4.5 out of 5
"As always, I received a warm welcome, and my mother seemed content and smiled a great deal during my visit. The room was tidy and clean, and I was helped to sort new clothes for my mother. I have nothing but respect and thanks for the team at Threshfield Court. Thank you."
P G
carehome.co.uk rating: 4.5 out of 5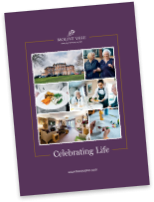 Read our brochure 'Providing great quality care and wellbeing' for more information on how we're here to help you and your loved one.
Read brochure
Food & Nutrition
Activities & Events
Care & Facilities
What happens now?
Are you ready to discuss your individual care requirements? Pick up the phone and talk to us, book a visit to our care home or come and take a look around our facilities.
Our fees and contract
We want to be as transparent as possible about how we charge for the different services we provide as well as what's included in our contract. Please click the links below to find out more about our fees and contract.
View typical fees
View Our Contract
Useful downloads
Here to help you make the right decision about your care requirements.
186