What our families say: The Cedars Care Home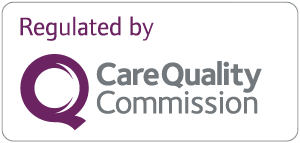 "Covid restrictions are closely adhered to; staff are friendly, courteous, helpful. Staff appear very busy and tend to disappear but the call-bell was answered in a timely manner. Activities and mealtimes were not witnessed during my visits, therefore not rated."
Julie V
carehome.co.uk rating: 3.8 out of 5
"The staff are excellent they do their best for the residents. I have been made to feel welcome. The gardens are excellent with good access. The place is clean and the food is very good."
Stef L
carehome.co.uk rating: 4.33 out of 5
"It was very difficult putting my mum in a home as she has complex nursing needs, but she has been treated so well, she loves it in The Cedars. The staff are all outstanding and the level of nursing care, second to none. We are both overwhelmed with the kindness and respect we have both been shown."
Petula C
carehome.co.uk rating: 4.92 out of 5
"My Mum has been in Cedars since May 2019. She has been very happy and that makes me happy. The staff are excellent and treat Mum very well. Nothing is too much trouble for anyone. Everyone is very welcoming and polite."
Sue T
carehome.co.uk rating: 4.92 out of 5
"Such a wonderful team. The staff have cared for my friend extremely well and are always quick to adjust to her changing needs and care. Even after her passing, they continued to help and offer support in the difficult days afterwards. I have enjoyed visiting, using the new visiting pod and the gardens are tranquil and well kept. Everyone there have been very helpful and a big support when things get difficult. I cannot praise them enough. Many thanks in these difficult times."
Andrea B
carehome.co.uk rating: 4.58 out of 5
"My sister suffers from dementia but due to covid 19 visiting has been once a week and is distanced. It is now indoors and screened. My sister is very content and is well cared for. The carers are a delight as is the manager and her team."
B A
carehome.co.uk rating: 4.58 out of 5
"Today I visited the visitor suite to see my mother. It was a well organised light area, with refreshments provided if required. It felt marvellous to see and speak to my mother, she could clearly hear and see me. A great bonus for the residents and visitors in these difficult times, safe and welcoming."
Jane E
carehome.co.uk rating: 4.42 out of 5
"My Aunt is in The Cedars, I consulted many people before choosing The Cedars, The Cedars is definitely a 5-star establishment in every way and believe my Aunt is unaware of how lucky she is. I would wholeheartedly recommend your establishment to anyone."
Geoff B
carehome.co.uk rating: 5 out of 5
"I visited this home prior to COVID-19 and with both the old and new management team to see my old friend's mum, my friend and I have noticed a positive difference in the feel of the home. The residents appeared well cared for and staff were attentive. It is heartwarming to know my friend can still keep in touch with their mum via Skype, FaceTime and even garden visits. We have regular updates from our friends about their mum and that she is keeping her spirits up in the home. I look forward to being able to visit again soon!"
O
carehome.co.uk rating: 4.92 out of 5
"All staff in the home, whatever their role, have shown that they have my relative's best interests at heart. They interact with her in a professional, caring, empathetic and friendly way. They are always happy to stop and chat with her visitors. They remember us and we always feel welcome whether we are expected or not. Before Covid-19 restricted events, there was always a full programme of activities and my relative was encouraged to participate, during this period some activities have been maintained as far as possible. During the Covid-19 period they have acted very professionally and have implemented ways in which we can see and chat to our relative using video calls or garden visits."
Sue S
carehome.co.uk rating: 5 out of 5
"My wife has been at the Cedars for over 3-years, and I and my family, have been extremely pleased with the Cedars and the standard of care and professionalism is excellent. We have nothing to compare the Cedars with because this is the only care home we have used. It is a very well established home where the staff have a very low turnover, some having worked there for many years. The management team is young and enthusiastic and commands the fullest respect of the carers and nurses. It is a traditional style of building with modern adaption, and it makes for a friendly atmosphere, and it is not like so many homes, which are very smart but have a rather cold feeling. If you are lucky enough to obtain a room, you will not be disappointed."
John W
carehome.co.uk rating: 5 out of 5
"The Cedars has provided a safe and caring environment for my friend - who sadly has dementia. On a practical basis, she has a lovely room, with personal belongings carefully arranged. She is well cared for and very well fed! There are good activities and opportunities for engagement with others. Most importantly - she sees the staff as her friends - always dropping by to have a chat and make her smile. She is, I believe, happy living at The Cedars - which she regards as a Hotel!"
Pam O
carehome.co.uk rating: 4.58 out of 5
"My mother has been a resident at The Cedars for over three years. Her care has been wonderful and she is very happy there. The staff is her extended family; they know her really well and ensure that she is looked after as an individual and with dignity. The building and gardens are welcoming and homely. I cannot recommend The Cedars highly enough."
Maureen N
carehome.co.uk rating: 5 out of 5
"My mum was a resident of the Cedars for a short time, but from the moment it was known she would be going there, the manager rang me and kept me informed every step of the way as with Covid-19 going on I could not take or see my mum. It was the best place for my mum to have been with their nursing and care staff and she was well looked after. I cannot thank the manager and her staff enough for all they have done for Mum, they are a brilliant team and I would have no hesitation in recommending The Cedars to anyone."
Teresa H
carehome.co.uk rating: 4.58 out of 5
"Our very dear aunt has been at The Cedars for some time. When she went there, she was very down and had no interest in much. Since making The Cedars her home, her improvement has been amazing, she now joins in with the activities and is always happy. I can only put this down to the wonderful care she has received. The care staff at The Cedars are amazing people, nothing is ever to much trouble, they can always make time to talk to our aunt. The management team are always on hand to answer any questions we may have. During this difficult time when we cannot visit, the home has made it possible for us to speak to our aunt via video. The Cedars have made the safety and wellbeing of the residents during the pandemic their number one priority, we can never thank them enough."
William C
carehome.co.uk rating: 4.92 out of 5
"My Aunt has been resident at The Cedars for two and a half years following a serious road traffic collision with a car whilst crossing the road. After hospitalisation for several weeks, she moved to The Cedars at her request. The staff were superb in welcoming her and nursing her back to good health. She recently had her 95th birthday but no one from family or friends could attend due to the current Coronavirus situation. The staff made up for her not seeing family by making her day very special, in spite of the pressure they are currently under. My Aunt is full of praise for the Home Manager and her team for the way she is being cared for, particularly at this time. I would have no hesitation in recommending this home."
Chris S
carehome.co.uk rating: 4.58 out of 5
"My husband spent the last week of his life at The Cedars. He was treated with great kindness, dignity and received excellent care. My daughter and I received great support form staff. We thank everyone involved in his care and know he was content to be at The Cedars."
J S
carehome.co.uk rating: 5 out of 5
"The Cedars is a very welcoming home. All the staff are friendly and very helpful. My Mum is very happy with her room and likes all the staff. It has an efficient and caring team, from management to nursing, cleaning and catering staff. My sister and I were recommended the Cedars by a friend and we have been completely satisfied with the caring and dignified support they have given to our mother. I would have no hesitation in recommending The Cedars."
Sally U
carehome.co.uk rating: 5 out of 5
"My father was found a room at The Cedars on discharge from hospital. I was there to meet him when he arrived and I could see he did not recognise his surroundings and was confused. My father was already suffering from a Mental Health issue. The staff greeted him sympathetically and with great compassion and settled him into his room. My father was 90 years old and frail but they offered him and myself a cup of tea and biscuits immediately. My fathers health was deteriorating quickly but all of the staff gave the very best of care and until the passing of my father, some 10 weeks later. He was so frail but he passed without a blemish on his body, this is always a sign of excellent care. Whenever we visited, we found my father was very clean and tidy, also his bedding and room and drinks were always available for him. When we visited, from the Manager to the care staff and receptionist, everyone had time for you and was willing to listen and answer any queries. I would most definitely recommend The Cedars for care."
Kathy
carehome.co.uk rating: 5 out of 5
"A warm, friendly and welcoming home. Staff are professional but friendly and approachable and always have time to listen to any concerns and act upon them. Mum is having trouble eating (lost her appetite) and all the staff who deal with her, are encouraging her to eat. The head chef/cook has been in with the list of food on offer and trying anything to get her to eat and willing to make anything she fancies."
J A
carehome.co.uk rating: 5 out of 5
"My Mum went into The Cedars Care Home in Dec 2019. The welcome we received was just wonderful. All levels of staff from the manager to the cleaners greeted us with warm smiles and cheerful hellos. They were all expecting Mum and already knew her name, making her instantly feel at home and putting our minds at ease knowing that she was in safe hands and cared for. Her room was spotless and homely with a vase of fresh flowers on her arrival. The day rooms are all bright and spacious and have fantastic views of the gardens and wildlife. There's also a hairdresser on site. The meals are varied and smell delicious, each table is beautifully laid. There are regular activities and entertainment, Mum particularly enjoyed the local school children visiting at Christmas and singing carols. Everyone that has visited Mum has commented on the friendliness and compassion each member of staff shows her, nothing is ever too much trouble. I can't praise this care home enough."
Jackie B
carehome.co.uk rating: 5 out of 5
"The Cedars was recommended to my family when we had to find a care home for my nan who became too poorly to stay at home. From the moment we walked through the door we knew we had chosen the right home for nan. Everyone was so welcoming, nan received exemplary care and attention. She was made to feel very special. I would highly recommend this wonderful home to anybody for their compassionate, considerate care and attention to detail."
Sophie P
carehome.co.uk rating: 5 out of 5
"I called The Cedars last minute to book some urgent respite care for my Nan who had become unwell. From the first phone call, the staff were so helpful, kind and couldn't do enough to help me and my Nan. We had recently had a bereavement so it was a difficult time for us all, but despite this, the compassion shown by all of the staff there was amazing. The nurses at The Cedars made a very harrowing time for me and my family so much easier, explaining every step and ensuring my Nan had everything she needed. The food is delicious and the carers give the kindest care. All the staff there are wonderful, from housekeepers to the maintenance man. What a wonderful safe, homely, special place. I owe The Cedars a very big thank you."
Roberta P
carehome.co.uk rating: 5 out of 5
"My mother in law was admitted to The Cedars on 3 October 2018 after being told that she could not go home. She lived in Newquay, Cornwall and we decided that the only place we wanted her to come to was The Cedars. Mum received excellent care. We were kept informed of her needs at all times. The staff treated her with friendliness, dignity and respect."
M H
carehome.co.uk rating: 5 out of 5
"My grandad didn't want to go into a home. He was fiercely independent but when he had a stroke and required full-time care, we had to look around for the most appropriate home. The family made a unanimous decision and chose The Cedars, not only for the excellent homely facilities but for the honest, open and outstanding care of my granddad and the whole family. This is a fantastic home who has a well led fantastic team, grandad settled in well, he felt involved, included and happy."
Lisa F
carehome.co.uk rating: 5 out of 5
"Everything was fantastic, not like a care home. It was just a grand old house, very tastefully decorated. Food fantastic and nothing too much trouble for anybody, could not wish for better. Felt it cost a lot of money but seems the norm wherever you go. Think we chose well."
Ann T
carehome.co.uk rating: 4.92 out of 5
"My father was admitted to The Cedars from hospital following a period of ill health. The team show outstanding patience, kindness and compassion not only to my father but to the whole family. A lovely homely place to live."
E A
carehome.co.uk rating: 5 out of 5
"My father spent time at The Cedars after he was diagnosed with a terminal illness. The staff cared for him very well. All of the family felt supported at every stage. He was treated with dignity and respect, nothing was too much trouble. A lovely home full of warmth and sincerity. I would highly recommend it to anyone."
Lucy F
carehome.co.uk rating: 5 out of 5
"The thought of looking for a care home for mum was daunting and having looked at a couple, imagine our delight when we walked through the door at the Cedars. We knew immediately that this was the place. Mum is so well cared for in the short time she was there and at the end when, unfortunately, I was not there, our family were more than happy and impressed by the care given to her. Thank you."
Chris U
carehome.co.uk rating: 4.18 out of 5
"My father spent his last 10 days here and the warmth, care and respect with which he and the family were treated was incredible. Nothing was too much trouble and we were supported superbly at this sad time. Every single member of staff, from the initial enquiry to the end, were courteous, warm and welcoming and evidently proud of the place. I cannot recommend The Cedars highly enough. Our thanks to everyone there for making the experience as easy as possible and giving Dad the care and warmth he needed."
Nicky V
carehome.co.uk rating: 4.5 out of 5
"My mother required nursing care due to her many medical problems and health deterioration. She was lovingly cared for by the excellent team at this care home. They are very professional, supportive and above all, compassionate. The facilities on offer are comfortable and the atmosphere is welcoming and homely. I would highly recommend this home."
C S
carehome.co.uk rating: 5 out of 5
"The Cedars is a beautiful home, the atmosphere is extremely happy. The staff, from all departments, are so cheerful and helpful. I felt very welcome when visiting my husband. The food was also delicious. A big thank you to team Cedars."
Molly B
carehome.co.uk rating: 5 out of 5
"On our first visit to the Cedars to look around, we knew immediately that this would be dad's forever home. The staff make, not just dad but all of our family feel welcome, they go out of their way offer food and drink and nothing is too much trouble. Our first instinct was right and we are so happy with the care that dad receives."
Debra K
carehome.co.uk rating: 5 out of 5
"When faced with having to find a home for a parent with a life limiting condition, I felt completely out of my depth, but from the first welcome and meeting at The Cedars, I was given the assurance that I had chosen the right caring environment for my father. He settled in well and felt very happy and contented. The care was first class and everyone so helpful and friendly. A lovely home."
D P
carehome.co.uk rating: 5 out of 5
"A hard-working and caring staff who promote as much independence and quality of life for residents as possible. The quality of nursing care was very good when my mum was poorly."
E C
carehome.co.uk rating: 4 out of 5
"Last March we started looking for care for my father who's health has declined and no longer could live independently at home. The Cedars was the first home we visited and the last. From the first time we walked through the food and the welcome we got was amazing. My dad is happy with non-stop food and company. We have peace of mind. Thank you to The Cedars you are amazing."
Steven W
carehome.co.uk rating: 5 out of 5
"I've been going to The Cedars Care Home (Bourne) for many years now through work and to see my mother-in-law. The staff always have a friendly smile and always a hello waiting for you. The rooms are spotless and clean, the communal room also spotless. Relatives always welcome and residents always seem happy and they have regular entertainment for residents. Booking my room in advance :)"
Ricky S
carehome.co.uk rating: 5 out of 5
"Generally overall happy with everything."
M B
carehome.co.uk rating: 4 out of 5
"My granny was admitted to The Cedars when she became unwell and could not be cared for at home. The support, care and love shown to her and the whole family have been exceptional. From management across all departments, a friendly welcome awaits my granny is very well looked after and we all feel part of the special family at The Cedars."
Hannah S
carehome.co.uk rating: 5 out of 5
"Our relative was admitted to The Cedars with stage 4 terminal cancer. She was cared with diligence and with respect. Her final days were made as comfortable as possible. We were treated with kindness and compassion."
Nicola D
carehome.co.uk rating: 4.11 out of 5
"The Cedars Care Home (Bourne) cares very well for its residents. There is a family atmosphere with very caring staff. The home is well managed and extremely welcoming to relatives and friends. There is a good range of activities and special events such as picnics in the park, fetes and tombola Easter events. The Cedars Care Home (Bourne) works in partnership with families to ensure that care is individually tailored."
Corrine J
carehome.co.uk rating: 4.83 out of 5
"I used The Cedars last year for respite for mum and dad, unfortunately, dad passed away mum returned to The Cedars for a well-deserved rest in January. The whole team, as usual, made mum and myself very welcome. Mum has decided herself that it is time for her to go into fulltime care and The Cedars is her choice of her forever home. We feel, as a family, that The Cedars is the closest that feels like home."
S T
carehome.co.uk rating: 5 out of 5
"200 words are not enough to describe The Cedars. The care my mum has and is receiving goes far beyond expectations. When she was first admitted last year with 'end of life care' and no one was expecting her to survive until now. Words cannot describe, the staff, from the cleaners right up to the top, they deserve more thanks and praise than I will ever be able to give, for giving me my mum back. However long that will be for."
Lynne H
carehome.co.uk rating: 5 out of 5
"My mum has been in The Cedars Care Home (Bourne) for over 2 and a half years and I am constantly impressed by the care she has received there. Her needs are now changing as her dementia develops and I am pleased to see that support appropriate and her current needs are provided. She requires more assistance with personal hygiene and eating in particular and this is done in a way where mum does not lose her sense of dignity. Whenever I raise any concerns or queries, the staff do their very best to answer my questions to accommodate my wishes. I feel that she is receiving the best care which is available."
Wendy C
carehome.co.uk rating: 4.58 out of 5
"Nanna has been at The Cedars since April 2018. We as a family, are delighted with the high standard of care and support nanna has received since she arrived at The Cedars."
S O
carehome.co.uk rating: 5 out of 5
"When I moved into The Cedars Care Home I was very poorly. The care that I have received from all the staff has been excellent and I am so much better now. The home and facilities are wonderful. I love the companionship and having people around me. There are a variety of activities to choose from. I am very happy here. Staff are very respectful and kind."
Jill C
carehome.co.uk rating: 5 out of 5
"I find the home clean and the staff very helpful. Whatever problems that I have had was sorted out straight away."
Jenner E
carehome.co.uk rating: 4 out of 5
"My grandfather was admitted to The Cedars two weeks ago after many falls at home. It was a hard decision for everybody because Grandfather is very independent. In the last two weeks, we have seen a massive improvement in his mood. He gets involved in all the wonderful activities. A big thank you to all at The Cedars for taking great care of my grandfather."
J C
carehome.co.uk rating: 5 out of 5
"My mother has been at The Cedars for the last six months- she hates it but would hate anywhere. The care from the nursing staff and care team is second to none. They all really care from dressing her in her own clothes to giving out medication. The staff are all so friendly and are dedicated to their jobs. I would recommend The Cedars to anyone for long or short care. It's lovely to see the same faces when I visit on a regular basis."
J E
carehome.co.uk rating: 4.67 out of 5
"My mother has been at The Cedars for two years and I have always found the staff to be approachable, friendly and helpful. When she has needed admission to hospital it has been dealt with quickly and efficiently and we have been kept informed."
Susan M
carehome.co.uk rating: 4.17 out of 5
"I can not thank The Cedars staff enough for how they helped not only my father but also my mother and myself in the two months my Dad was in Bourne with them. Dad initially moved into The Cedars for a week respite care as it was becoming increasingly hard to meet his needs at home. Dad found everyone at The Cedars kind and caring and they looked after him very well. As Dad's needs increased he stayed at The Cedars and those last two months of his life were made so much easier by the care of all who work there. My mother is elderly and as I live three hours drive away it was also a huge help for me knowing she was being with Dad in a supportive environment in the week when I was not able to be there with them. As Dad's condition progressed the staff were responsive and kept me informed. I would highly recommend The Cedars - all of the staff made a very difficult and stressful time so much easier by being there for us. Thank you so much."
Jane
carehome.co.uk rating: 4.25 out of 5
"My mother was admitted to the Cedars from hospital in March 2017. She was confused and was very dispirited and depressed. She was treated with care and compassion and gradually has improved beyond all my hopes. She enjoys chatting with the staff and other residents and knows all their names and histories. She enjoys the daily activities and was amazed and flattered by the attention and fun that occurred on her birthday. I and my family are delighted and would not hesitate to recommend The Cedars to anyone. We were so lucky that a room was available just at the time we needed it."
Carol H
carehome.co.uk rating: 5 out of 5
"It was obviously a very stressful time when I needed to find accommodation for my Mum, however, everyone at The Cedars was very kind and supportive, not only towards her but also to her family and friends and continue to do so. Mum was very poorly, but has made a good recovery and enjoys making the most of the activities they run - art, quizzes, keep fit! Which was also an important factor, as well as the obvious caring staff, homely atmosphere etc. And with an added bonus that our dog is very welcome! Although in an ideal world my Mum would not need to live in a home, I am very happy knowing she is safe and well looked after."
J C
carehome.co.uk rating: 5 out of 5
"An accidental find, after taking a wrong turn, we filed this home in the back of our heads just in case it would ever be needed. A dramatic change of circumstances led us to contact. What an incredible place. Every single one of the individuals who make up this team are outstanding. They have taken extremely good care of us. From making sure our loved one was kept comfortable, the gentle attentive care, to taking such good care of all of us during a difficult time such loving kindness, a shoulder to cry on or voice frustration. I cannot praise or recommend them highly enough. This team is respected and outstanding."
Nykki W
carehome.co.uk rating: 4.5 out of 5
"One of my best friends father has been in The Cedars for a short while and when I visited him I could not believe the change I saw in him. He said he felt like a new man and I told him he looked liked one! Everybody is so friendly. The other residents were chatting and laughing it was a pleasurable afternoon to witness. And to make things better the afternoon tea trolley arrived packed full of homemade scones and cakes. I was offered some and I thought it would be rude not to! The cake and scone I had were defiantly home made and very tasty. A lovely happy caring home."
Gary G
carehome.co.uk rating: 5 out of 5
"In general terms service given is generally good, especially with the older and bed ridden. There are many occasions when the care system ratings for an exceptional period, giving the view that there is a shortage of staff."
William N
carehome.co.uk rating: 3.75 out of 5
"Well looked after."
M B
carehome.co.uk rating: 3.92 out of 5
"There is always a lovely atmosphere at The Cedars. You walk through the door and immediately feel at ease. Staff are very welcoming and someone is always available to sort out any problems or answer any questions. My mother moved there in May and has settled in well. Again the staff were all very helpful during the transition period which helped the move go smoothly. She loves the food and there are plenty of activities and outings for her to take part in. We are also kept well informed by phone if an issue arises. We recently attended a garden party there with Mum which was a very pleasant afternoon. We would certainly recommend The Cedars to anyone who was looking for a placement in the Bourne area."
Debra H
carehome.co.uk rating: 4.25 out of 5
"I called in to visit a neighbour of mine who has been in The Cedars for a couple of weeks. She was extremely poorly when first admitted but I have seen that with the care and attention of all staff she is getting along nicely. Warm and happy home. Nothing is too much trouble for any of the staff."
C B
carehome.co.uk rating: 5 out of 5
"Home from home. Two weeks of respite for the last four years. Feels like I am on my holidays. Caring, kind and friendly staff who cannot do enough for you, good food and very clean. Beautiful garden. If I do need to stay permanently in a care home, this would be the place. A big thank you. I love it. See you next year."
Marjorie H
carehome.co.uk rating: 4.42 out of 5
"My very ill husband has been cared for in the above home. The care has been amazing we are spoken to by staff when we come in and when attending to my husband. He is spotlessly clean and well cared for. The building is clean and welcoming, we have been given time when needed privacy when needed and the staff have taken time to get to know my husband and responded to his needs. He is fed, fluids given, turned regularly etc etc he is very comfortable and secure there and treated very well."
Barbara V
carehome.co.uk rating: 5 out of 5
"My dad has been in the wonderful care of this home since May 2017. His life has changed for the better! They involve him in all the activities which is amazing. Nothing is too much trouble and I feel so much better as I was my dad's carer. I was very nervous about him coming in but I needn't of worried. I personally feel that this is my second home as I can come and go as I please and always made to feel welcome."
Tina H
carehome.co.uk rating: 5 out of 5
"During our many visits over several years, we were always struck by the friendly and peaceful atmosphere in the home. Cleanliness is impressive. Residents looked calm and staff were cheerful, welcoming and helpful. They were caring of us too, during what became a difficult time. We owe them much."
Jenny R
carehome.co.uk rating: 4.67 out of 5
"I am pleased with all aspects of the care home my husband is looked after very well. The only thing that was "hit or miss" was the food - but that is now so much better as you have got a new cook."
D G
carehome.co.uk rating: 4.6 out of 5
"Thank you for being so helpful. A beautiful home and garden. Everyone is so friendly. I cannot fault anything."
S W
carehome.co.uk rating: 5 out of 5
"On all my visits to The Cedars Care Home Bourne, I found it very friendly and welcoming. The staff were always on hand to answer questions or just to chat about my friend. He came along in leaps and bounds and I am sure this was due to the excellent care and support he received. I would highly recommend The Cedars to family and friends."
Kirsty E
carehome.co.uk rating: 5 out of 5
"I have two sisters living at The Cedars. One has experienced a long-term collapse in her physical capacity, the other has experienced a quite sudden serious collapse in her health. The management and staff have been impressive in responding to my sisters' very different needs. The home provides comfort and a lovely environment with kind and attentive care. Everyone at The Cedars is friendly and approachable and they are good at keeping the family informed. I just finally say that the medical and nursing care they have received has been excellent."
Roger B
carehome.co.uk rating: 4.92 out of 5
"I can highly recommend this care home, such an enjoyable place for relatives to live and the care they receive is excellent. The dedication of the staff on all levels is so good and you can see they actually enjoy working there. Nothing is too much trouble and the attention to detail of care is wonderful. My relative is at the end of life and the love and support they give to families is beyond the call of duty. The home is lovingly warm and homely, with activities daily and even a hairdresser for those pampering times. Visits from school children and the odd dog or two make everyone smile. The surroundings and gardens too are pleasing and relaxing even though it's in the centre of town, you wouldn't think it. I cannot endorse this home enough and give thanks to everyone who works there for the care they give when needed."
Carol M
carehome.co.uk rating: 4.92 out of 5
"From the enquiry to my father moving into The Cedars we were guided and supported by a very professional team. From the comfortable surroundings to the excellent care, across all departments, the service has been first class."
James S
carehome.co.uk rating: 5 out of 5
"My wife has been in The Cedars for just over a year now. We are very happy with the staff. All the staff are amazing. It almost feels like home from home. Our son is getting married this September and the staff from the various departments have arranged for her to have her nails and even a spray tan done for the special day. A big thanks to The Cedars."
M B
carehome.co.uk rating: 5 out of 5
"I moved my aunt to The Cedars from her home in Peterborough after finding that it had a very good reputation and have been impressed with the care she has received. She has been here for five years, funding herself and very satisfied. I like the situation of home, in lovely surroundings and the staff very friendly and helpful. I cannot imagine a much better care home."
Geoffrey B
carehome.co.uk rating: 4 out of 5
"The level of care, empathy and compassion given to the residents in their care are second to none. Care over the last few years at The Cedars has always been of a high standard but of late, the standard has increased to an even higher level. I can only contribute this to the promotion of a certain staff member from Deputy Matron to the position of Matron (Home Manager) to The Cedars. I would just like to personally thank all the staff from the maintenance team to Matron. You all help to make The Cedars a Home of Excellence."
Janice W
carehome.co.uk rating: 4.75 out of 5

Read our brochure 'Life in our home. Providing care through coronavirus' for more information on how we're here to help you and your loved one.

Read brochure
Food & Nutrition
Activities & Events
Care & Facilities
What happens now?
Are you ready to discuss your individual care requirements? Pick up the phone and talk to us, book a visit to our care home or come and take a look around our facilities.
Care enquiries
New care enquiry phone lines are open 8am - 8pm
01778 752595
All other calls
Our fees and contract
We want to be as transparent as possible about how we charge for the different services we provide as well as what's included in our contract. Please click the links below to find out more about our fees and contract.
View typical fees
View Our Contract
Useful downloads
Here to help you make the right decision about your care requirements.
48445