Meet the Tewkesbury Fields Care Home team
Our trained team of professionals work together to create the best possible experience for those living in the home, striving to deliver excellent care services in a warm, homely environment. You can find out more about some of our wonderful staff members below:
James Culley
General Manager
Welcome to Tewkesbury Fields website. My name is James and I am the General Manager here at the home.
I have been working within the care sector for the last 22 years after starting my journey as a care worker. As soon as I started to work within care I realised it was my vocation. During the last 22 years I have undertaken different roles experiencing different aspects of care until I became a manager in 2009. I believe as managers and care staff we should always strive to ensure residents have choice and independence and are able to live fulfilled and enriched lives.
In addition to my career in care I am also a Special Police Constable for Gloucestershire Constabulary, I am extremely proud to be able to support local communities of Gloucestershire and protect and uphold the law.
Katie Brown
Hello, my name is Katie and I began my journey in care in 2007 as a care assistant, I quickly realised that this was where I was meant to be. I have a genuine love of getting to know people and taking care of their needs. I became a senior care assistant in 2009 where I gained my NVQ 2 in health and social care and NVQ 3 in health and social care. I then furthered my knowledge in Dementia Care and became a Dementia keyworker for the county. I gained my Team leader role and enjoyed working nights and days training staff and looking after the residents. I decided in January 2020 to Join Barchester Health Care and haven't stopped since, I started as a team leader, then working my way to Unit Manager, I have really enjoyed seeing the different care homes and how hard everyone works to make a great team. In December I became Deputy Manager for Tewkesbury Fields, I feel very honoured to undertake this role and enjoy my future with in Barchester. 
Show More
Katrina Perry
Hello, my name is Katrina. Having previously worked in a children's residential home, I became aware of what a privilege it is to work in a home environment. I have over 35 years administration and finance experience the culmination of my years of experience in care and administration makes Tewkesbury Fields Care Home the ideal work environment for me.
I was honoured to receive the national award for Home Administration Champion at the 2021 Barchester Care Awards. 
Show More
Emma Morgan
Hello, my name is Emma, I am the Home Services Advisor here at Tewkesbury Fields Care Home. My role as Home Services Advisor is to support residents and their families during the initial process of moving into Tewkesbury Fields. I graduated with a 1st Class honours degree in Event Management in 2017 from Cardiff Metropolitan University. After graduating I moved to Vietnam for 2 years to teach English. When I arrived home in 2020 I decided to pursue a career in the care industry and worked as a carer at Overslade House, soon after I moved into the role of Activities Co-ordinator which I was extremely passionate about and loved helping to enrich and enhance the lives of our residents. This year I began a new journey as Home Services Advisor at Tewkesbury Fields Care Home. This newly refurbished home is a stunning place to work and I look forward to working closely with the team to ensure that our residents are happy and comfortable here. 
Show More
Jeremy Church
Hello, my name is Jeremy and I joined Tewkesbury Fields Care Home in August 2019. I had a wonderful time in the home serving the ladies and gentlemen until May 2021 when the renovations began. I am delighted to be returning to the newly refurbished home and I am looking forward to assisting our new residents who have chosen Tewkesbury Fields to be their home.  
Show More
Vicky Scott-Fidlin
Hello, my name is Vicky, I will be an Admin Assistant here at Tewkesbury Fields Care Home. I have worked in the care sector since 2008 and very much enjoy working in a care environment. I love spending time with the residents and their families and will always do my utmost to assist someone.
Jaroslaw Figiel
Hello, my name is Jaro, I have worked as a Chef in the care industry for the last 10 years. Cooking and delivering high quality food for our residents is my main priority. I am experienced in catering for residents with dietary requirements and always try to provide highly nutritional meals. 
In 2013 I was the winner in the Midlands and runner-up for NACC Care Chef national final. In 2014 I was a finalist for the national care awards in the Care Chef category. 
Show More
Eddie Baluyut
Hello, my name is Eddie. I have worked in the care home sector since 2004 and joined Tewkesbury Fields in March as the Head of Maintenance. I have been very proud of my achievements so far and work hard to improve the standards everyday. 
Isobel Vincent
Hello, my name is Isobel and I'm a Team Leader here at Tewkesbury Fields. I have 15 years of experience working within the healthcare sector. I am privileged to be in such a role where I am able to deliver and ensure high quality person centred care is at the heart of what we do.
Derek Smith
Hello, my name is Derek. I have worked in the care sector for over 15 years and I am looking forward to my role as a Senior Health Care Assistant at Tewkesbury Fields Care Home. I enjoy working in care and take pride in ensuring each and every resident is cared for at the highest standard. 
Hayley Bottrill
Hi my name is Hayley, I have worked in care for 20 years, mainly looking after the elderly in nursing homes and in the community. I love being a carer and am so excited to welcome the residents and support them in any way that they need.
Anne Cull
Hello, my name is Annie. I have worked most of my working life in Sales and Marketing but 18 months ago decided to go into care and was working with adults with learning difficulties. I then decided that my passion was in the care industry and joined Tewkesbury Fields as a carer. I am so excited to be part of the team at such a wonderful home.
Show More
Lorett Keyte
Hello, my name is Lorett Keyte and I am a Housekeeping assistant at Tewkesbury Fields. I've been in the hospitality trade for many years, my recent job was working as a housekeeper at Rural Retreats, which is a luxury holiday letting company in the Cotswolds. I've also worked in the hotel trade in many roles such as a chef, waitress etc.
I look forward to fulfilling my new role at Tewkesbury Fields.

 
Show More
Ann Matheson
Hello my name is Ann. I worked for the NHS as a Nurse for over thirty years after taking early retirement I worked in the hospitality sector in a small café for 6 years. I joined Barchester in 2022 and work in the laundry room. I really enjoy meeting people and providing a good standard of service for the residents.
Show More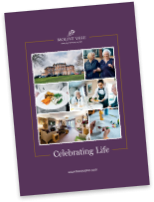 Read our brochure 'Providing great quality care and wellbeing' for more information on how we're here to help you and your loved one.
Read brochure
Food & Nutrition
Activities & Events
Care & Facilities
What happens now?
Are you ready to discuss your individual care requirements? Pick up the phone and talk to us, book a visit to our care home or come and take a look around our facilities.
Care enquiries
New care enquiry phone lines are open 8am - 8pm
01684 880133
All other calls
Our fees and contract
We want to be as transparent as possible about how we charge for the different services we provide as well as what's included in our contract. Please click the links below to find out more about our fees and contract.
View typical fees
View Our Contract
Useful downloads
Here to help you make the right decision about your care requirements.
48459