What our families say: Tandridge Heights Care Home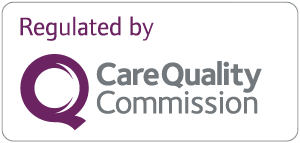 "Overall, we are extremely satisfied or say more than satisfied in every way. Front of the house, behind the scenes excellent management. 24-hour physical, mental and emotional support for the resident and for the family. We are very grateful in every way. Continue with the extcellent work. We are very proud of Tandridge Heights. Thank you. Five-star standard 100%."
Chitra C
carehome.co.uk rating: 5 out of 5
"I volunteered at Tandridge Heights running an intergenerational playgroup at the home for two years pre Covid. The residents loved the group, and I was always so impressed with the varied activities and events held for them. The management and carers work so hard to give everyone the best experiences possible, even during the difficulties of the last year. The home is very clean and well run, everyone is caring, and the manager has such enthusiasm and love for the home and the residents; it really is a special place."
Eugenia G
carehome.co.uk rating: 4.58 out of 5
"The day staff are excellent, I could not find fault with any of them. But the night staff with my partner, he was scared of them because they were too rough with him as he was frail and 93 years old. I did report them. So, in the end, the day staff used to put him into bed before they went off duty at 8pm. He has passed away now and I don't have to worry about him."
C H
carehome.co.uk rating: 3.45 out of 5
"We have nothing but praise and appreciation for the dedication, compassion and empathy shown towards my mother, especially in such difficult times. The staff are incredibly professional and information is always clear and helpful to relatives. Clearly, Tandridgeheights Barchester is a gold star home. Thank you to all."
Jacqueline G
carehome.co.uk rating: 4.25 out of 5
"The staff were very welcoming when I came for one week's respite accommodation. Unfortunately, my room was not equally as prepared. The room was comfortable, however, the radiator did not work and water had leaked onto the carpet. The portable clock needed a battery and tv screen needed replacing. The bathroom did not have adequate shelving for toiletries and the support rail for the toilet fell out of the wall. Access to telephone could be improved for temporary residents, particularly for those like me who didn't use a mobile phone. Several staff were offering their own phones so that I could speak with my wife. Due to Covid-19 and my short stay, I was confined to my room for the week and so couldn't speak with other than staff but generally speaking it was a pleasant experience."
D N
carehome.co.uk rating: 4.5 out of 5
"My mother has been a resident of Tandridge Heights since April 2019. She has dementia and some minor physical issues. I am so glad she is there - the nurses, care and support staff are lovely and supportive of both my mum and me. She is at the end of life care now and I have been very impressed with the way they have adapted to the COVID 19 epidemic, I know she is safe and getting the best care at this difficult time. They have made sure there are lots of activities available for the residents and have a purpose-built secure room for visits, so both staff, residents and visitors are safe and can have a comfortable visit."
Kate
carehome.co.uk rating: 4.83 out of 5
"My mother in law has generally had a good experience. We don't believe any other home would have provided better care. We are confident that everyone is trying really hard to do their bit. Covid has definitely been challenging but we now visit in the pod. Many homes don't have this option so we are very grateful. We have had some issues with the phone and getting through but the manager has tried very hard to remedy this and now there are more handsets. Previously we visited so we didn't have the need to call as regularly but Covid changed this so I'm sure everyone has had a similar issue and it can't be easy taking so many calls. Whilst frustrating, the issues are addressed. The staff are incredibly accommodating and kind. The receptionists are lovely and try hard to ensure our questions or requests are dealt with. The nurses are super and we are very grateful to them for their care."
Collette T
carehome.co.uk rating: 4.58 out of 5
"My mum has been at Tandridge Heights for 3 years and we are really happy with it. She has dementia which has declined since she moved in and she now finds it difficult to communicate. The staff have been great with her since the beginning, many of the staff have been there a long time meaning that they have been able to get to know her and her likes and dislikes. She also benefits from the fact that the dementia unit is small so all of the residents are able to get to know each other too. The activities at the home are great and have really stepped up during the Covid lockdown to keep the residents stimulated and active. The staff try hard to get everyone involved and activities are often targeted at the resident's ability. In my opinion, the home has handled the Covid crisis really well and we have been able to visit safely since the summer."
Kate F
carehome.co.uk rating: 4.58 out of 5
"Both my parents have been at Tandridge Heights for over 2 years. They are well cared for, all the staff are kind and patient and have taken the trouble to include us all, as a family in our parent's care. They are very amenable to hosting family gatherings in one of the many lounges (pre-COVID), which has meant my parents can still be included in family parties now that it is not so easy to take them out. The home has been amazing during the COVID pandemic, keeping us informed, helping with video calls to relatives, outdoor visiting, testing residents and staff regularly and protecting their residents fully. The communication from the home to relatives has been much improved and despite not being able to enter the home in recent months we have perceived an improvement in organisation/management within the home."
Tracey S
carehome.co.uk rating: 4.33 out of 5
"What a wonderful welcome and first week for my mother. We had dreaded this moment but the staff were superb and the transition smooth. My calls to Mum have all been quickly connected. The Covid quarantine has been professionally managed and I look forward to the future, much reassured. Thank you."
Nick N
carehome.co.uk rating: 4.58 out of 5
"The general manager and all the staff have coped exceptionally well during 'lockdown'. I am now able to make occasional visits to my wife. When I visit, it is clear that the safety of the residents, staff and visitors is paramount, and this is reassuring. I regularly speak to my wife, the general manager, nurses and carers. They all seem to be tested regularly, and I receive my wife's test results by email. If my wife has any health or other issues, I am made aware of these, so I still feel involved in her care. There is an amazing team at Tandridge Heights; they are doing an exceptional job in challenging circumstances, and I am enormously grateful."
R M
carehome.co.uk rating: 4.8 out of 5
"My Friend arrived at Tandridge Heights Care Home in June having had a 4-month stay in another home in Godstone. She has lived in Oxted all her life so was very happy to be back. She was so very delighted to find that she was given a room with her own door to the garden (she loves sitting in the sun and being on the 2nd floor in the previous home, couldn't easily get to sit outside). The first time I phoned her she was excitedly told me that her room was actually looking out on the very trees which she used to climb as a young girl. She also recounted to me all the birds and animals that she had spotted in the garden. I felt so delighted for her to be surrounded by the nature that she loves, in a town that she loves, and feels at home in."
Jo
carehome.co.uk rating: 3.33 out of 5
"The staff could not take more time and trouble to give my mum the best possible care she needs. They're all delightful people and seem to do the job to the absolute best of their ability at all times. I'm so grateful to them all and have booked my own place there for 20 years time in case I need them then too! Thank you Tandridge Heights!"
W T
carehome.co.uk rating: 4.83 out of 5
"Dad has been a permanent resident at Tandridge Heights since December 2019 and has been extremely well looked after and has nothing but praise and admiration for all the staff. Dad has always been extremely independent and looked after himself at home and found it difficult to ask for help, he came to the difficult decision because of health issues that he needed to be looked after and chose Tandridge Heights and the staff have been very supportive in helping him to come to terms with this decision and at the same time encouraging his independence. Dad thoroughly enjoys all his food. The last few months throughout Covid-19 have been unprecedented and both the Manager and all the staff have shown a high level of hard work, dedication and commitment in trying to keep residents safe and happy in extremely challenging times. The Manager & Staff are very approachable and I can rest assured that Dad is being looked after in a kind, caring and compassionate manner and is made to feel special."
Sue S
carehome.co.uk rating: 4.83 out of 5
"My aunt and uncle moved into Tanbridge Heights last December quickly benefitting from the care and attention they received! The manager and all her fabulous team are highly professional and dedicated to looking after the residents and their well-being. Beyond this is the cheerful warmth and friendliness of a team where nothing is too much trouble whether you're a resident or just a worried relative needing some guidance/advice/help. Yesterday I was able to visit for the first time in months due to the COVID-19 situation and it was amazing seeing my aunt and uncle! The visit was handled by the Tanbridge Heights team brilliantly with all necessary guidelines adhered too, so we felt safe but also made very welcome. My aunt refers to the team at Tanbridge Heights as her adoptive family which I think is the highest praise of all! Thank you Tanbridge Heights for everything you do as it's very much appreciated!"
Penny H
carehome.co.uk rating: 4.58 out of 5
"The care that my mother has received has been excellent. Her stay has been extended due to the COVID infection and she has been more than happy to stay. The care and attention to detail are excellent."
C C
carehome.co.uk rating: 4.42 out of 5
"Barchester Healthcare Limited showed extreme professionalism during the COVID-19 pandemic, it was difficult at first but the management handled it well. I would definitely recommend it to anyone right now and even after the whole pandemic is gone."
Victor O
carehome.co.uk rating: 5 out of 5
"My wife has been a resident in Tandridge Heights for more than 3 years. During this period she has been cared for with care and, I would also say, devotion. The staff are consistently courteous and friendly and have the attitude which permeates all levels and, if required, the manager is always available to discuss any matters when necessary. Not only are the staff conscious of the good of their charges, but by their very friendliness and contribute to the welfare of visiting relatives. It is a great comfort to me to know that my wife is in such caring hands."
Jack C
carehome.co.uk rating: 4.67 out of 5
"My mother has been very well looked after at Tandridge Heights for a number of years. At this current time of COVID-19 the level of care has been extremely good. All areas of her needs have been covered, despite the clearly time consuming, constant cleaning etc. The staff have covered extra areas such as hair washing/setting, manicures etc. Extra arrangements have been put in place by the activities team to keep the residents' spirits up, including the availability of video calls to our loved ones. All these things enable me to feel confident that my Mum is happy and safe. Above all, the fact that the home is still clear of Coronavirus is down to the attention to detail by the Manager and her staff, for which, as a family, we are extremely grateful."
L K
carehome.co.uk rating: 4.42 out of 5
"Tandridge Heights provided a warm and caring environment for my elderly mother to be cared for 24 hours a day. The nurses and carers were attentive and respectful of my mother's needs and dignity. They were professional and experienced in the care they provided. It was a great comfort to know that my mother was being well looked after and her needs attended to at all hours."
Susan R
carehome.co.uk rating: 4.92 out of 5
"Room is lovely. Food is good. Staff are caring."
W S
carehome.co.uk rating: 5 out of 5
"I was very impressed with the care and dignity that my mother was shown. As a family we were all made to feel welcome and part of my mother's life at Tandridge Heights. I would be very happy to spend my older years here. My mother did not wish to live in a care home, but after 2 nights, she asked to stay longer. I was very impressed with the level of care."
Marilyn B
carehome.co.uk rating: 4.75 out of 5
"I am very happy with his care. I join him for lunch every day all excellent."
Pamela M
carehome.co.uk rating: 5 out of 5
"Nursing staff and catering staff are all fantastic. I feel a much bigger improvement since the previous manager left at the end of 2019. The admin staff are all lovely too."
C T
carehome.co.uk rating: 5 out of 5
"Staff excellent, food reasonable, excellent nights sleep. Would like more entertainment."
R E
carehome.co.uk rating: 4.83 out of 5
"Very good food. Patients and staff are lovely."
E G
carehome.co.uk rating: 5 out of 5
"Carpet badly stained. Bedclothes not changed from the previous occupant. Had slept in bed overnight before discovering. Horrified. Television was useless. (Overpriced.)"
Shelia W
carehome.co.uk rating: 2.73 out of 5
"All the staff are helpful, friendly and caring."
J R
carehome.co.uk rating: 4.92 out of 5
"My mother spent 3 and a half years here until she passed away in February this year. She was so happy and always called it home. She loves the staff and they adored her. Having just had surgery, I am now here for respite, nowhere else I would rather be."
J K
carehome.co.uk rating: 4.83 out of 5
"My mother was diagnosed with terminal cancer at the hospital. She was transferred to Tandridge Heights for end of life care. The management and staff were so kind and caring and treated my mum with respect and dignity. They were also very supportive of myself and my elderly father. We cannot thank them enough."
M G
carehome.co.uk rating: 5 out of 5
"I have lived here for two years now and I am very happy and have made lots of friends."
M B
carehome.co.uk rating: 4.5 out of 5
"Everything during my stay at Tandridge Heights was great. Keep the good work up."
P F
carehome.co.uk rating: 4.33 out of 5
"My wife has been a resident for over 2 years and in that time, the standard of the care home has been consistently excellent. Also, I cannot speak too highly about the staff who, without exception, are kind and caring not only to my wife but also to me as a visitor."
J C
carehome.co.uk rating: 4.83 out of 5
"When my mother came to the point of needing residential care we looked at several care homes. Tandridge Heights was by far the best. The purpose-built home is light and airy. Residents are treated with dignity and great respect. The hard-working staff are always approachable and if there is a problem it is always dealt with immediately. We are extremely fortunate to have Tandridge Heights serving our community."
Jacqueline G
carehome.co.uk rating: 4 out of 5
"Treated with respect and courtesy at all times and in general thoroughly spoilt. Could live in this environment forever."
E B
carehome.co.uk rating: 4.75 out of 5
"Having read mixed reviews from the official authorities. I was somewhat wary at first, but I have found staff and management friendly and caring and the home bright and open. I especially like the foyer, where residents, visitors and others can meet and mix. I have noticed that Tandridge Heights seems understaffed, certainly it seems to take time to answer calls (perhaps one symptom). I would also, welcome improved communication since I am never advised about my mother and have to ask by phone or email (I live abroad so it's difficult to find out what is going on)."
A R
carehome.co.uk rating: 4.25 out of 5
"I have found that the care provided at this care home to be excellent. From management level to gardeners, cleaners and all staff levels."
S R
carehome.co.uk rating: 5 out of 5
"My mother was here two years ago and I was extremely pleased with the care she received until she passed away. Dad was here in January 2019 for 6 weeks and received brilliant care and has come back for 2 weeks of respite care. Staff are always extremely approachable."
S S
carehome.co.uk rating: 4.64 out of 5
"Tandridge Heights is extremely well run. The management are always available to talk to. The carers are very caring and they know both the 'patients' and their relatives. The food is good and wholesome. The management provide many activities for the 'patients' such as singing, skittles, knitting and sometimes old films are played."
T G
carehome.co.uk rating: 4.42 out of 5
"Was invited to the annual family BBQ in August and I'm glad to say I wouldn't have missed it for the world! The staff put on a spectacular display of food, drink and entertainment. The care staff waitressed tables and made sure every resident and visitor was offered to pick and choose their drinks and a choice of hot BBQ food or side salads. Every staff member had a cheery smile on their faces and the atmosphere was brilliant, music playing, residents singing along. Despite the windy day, spirits were high and everyone was happy, what a brilliant day that the manager and her team put on. I rarely get to visit my family as I live far away but I can go home knowing they're safe and cared for. It's a great comfort to myself and my family."
Scott B
carehome.co.uk rating: 4.92 out of 5
"It is a great comfort to me to know that my wife is so cared for by the staff in Tandridge Heights."
Jack C
carehome.co.uk rating: 4.67 out of 5
"My father came to Tandridge Heights twice, with a range of medical needs. The nursing care he received was excellent, the activities laid on, impressive. Residents are treated with respect and affection. Everyone's lovely! The food is good, drinks, including wine, offered with meals, which impressed me, and he was given the maximum independence. We were free to come and go to see him at any time. All in all, a very well run place where my dad was made to feel safe and cared for in every way."
J A L
carehome.co.uk rating: 5 out of 5
"This home is fabulous! The manager and the staff are fantastic, from the moment you walk through the entrance you are greeted with smiling faces. There is always someone on hand if you need to ask a question and no problem or request is too big. It has a homely feel about it and you are genuinely made to feel part of a family. Christmas time the manager even came in to serve a Christmas drink and personally hand out a present to each resident. Knowing my Nan is being cared for in such a manner makes the whole process of her being within a home a lot easier."
Stephen F
carehome.co.uk rating: 5 out of 5
"Mum has been so well looked after in the last three weeks since I bought her to stay at Tandridge Heights. Everyone has been so caring and considerate about her wellbeing and mine and I am delighted that I made the decision to move her closer to me."
D M B
carehome.co.uk rating: 4.83 out of 5
"Looks pleasant on entering. The staff were very courteous towards us. The next thing I noticed was how clean the reception area is and there are facilities to make a lovely welcoming hot drink. Upon entering my Aunty's room she is happy and clean/tidy. The staff she says, are so good to her, changing the menu to suit her needs. They always offer us refreshments. Activities are wonderful and make my Aunty feel as though there is lots to look forward to every day."
Carly H
carehome.co.uk rating: 5 out of 5
"Visited Grandad for the first time here since he came last week. My husband and I are really impressed with the friendliness and care of the staff. We all three enjoyed being able to walk around and sit in the gardens. Thank you."
Emma P
carehome.co.uk rating: 4.1 out of 5
"Extremely pleasant staff greeting you every time you enter the premises. My Aunty is always clean and her room is tidy. She is offered alternative meals as she is fussy. Every time a carer enters her room to help her on the commode I am offered tea or coffee and if I prearrange I can join my Aunty for dinner. There are lots of activities going on for the residents to participate in. A really pleasant atmosphere to be in."
Jackie H
carehome.co.uk rating: 4.42 out of 5
"My Mum had to go into a home due to falls. From the moment I walked into the home the Manager reassured me and offered me emotional and factual support and advice. Then another lady kept me calm on the financial front! It has been a massive upheaval and shock, to not only Mum, but to everyone in our family. Yesterday Mum rang me to say she is happier than she has been in years. Result!"
Sue A
carehome.co.uk rating: 4.75 out of 5
"Tandridge Heights is a very friendly homely care home. My other has a lovely sunny spacious room and as an alternative to her own home, it is perfect. The staff are lovely and make family and friends very welcome. There is a lovely informal feeling about the place and it feels like home. I feel my mother is well cared for and happy and cannot ask for more. The handyman is worth his weight of gold nothing is too much trouble."
V F
carehome.co.uk rating: 4.25 out of 5
"Our mother had never wanted to live in a nursing home but her experience at Tandridge Heights completely changed her view. The staff supported her in maintaining her independence as far as she was able. They were friendly and caring and spent time making sure that she was able to participate in activities and everyday routines. On many occasions, Mum told us that she was very happy in her new home and would never wish to leave."
Janet R
carehome.co.uk rating: 4.58 out of 5
"I have been frequently visiting a resident in your home and have found it to be extremely clean, sweet smelling and spacious. The staff are all very friendly, accommodating and kind to both residents and visitors. The food looks delicious and nourishing and the residents seem extremely well cared for. Great BBQ day."
Meralyn W
carehome.co.uk rating: 4.5 out of 5
"I came for day care to help my carers have a rest. It is lovely. I have a bath and lunch and a chance to chat to other people, as well as join in the activities. Staff are marvellous. Food is good. It is lovely."
Anne N
carehome.co.uk rating: 5 out of 5
"It's the staff who were wonderful. Without them, the home would leave a lot to be desired in relation to value for money."
Benjamin M
carehome.co.uk rating: 3.58 out of 5
"Staff were extremely kind. Only complaint, my aunt wasn't helped to exercise daily which I imagine was due to a shortage of staff."
Jill M
carehome.co.uk rating: 3.67 out of 5
"A caring environment where we felt that mum was always looked after."
Tim V
carehome.co.uk rating: 4.17 out of 5
"A warm and friendly atmosphere. Some trips to entertain and staff who care. It was a good experience for mum to have in her last year."
L V
carehome.co.uk rating: 4.17 out of 5
"My husband was admitted for end of life care. The nursing and care was excellent. His room was like a hotel room, en-suite. He was only there for 2 weeks but was comfortable. The food was also excellent, as were the facilities. The atmosphere was friendly an relaxed. Staff and the manager were always helpful. I cannot speak highly enough of Tandridge Heights. We chose this nursing home after viewing others locally."
Jeanette C
carehome.co.uk rating: 4.92 out of 5
"Extremely well managed care home. Professional and efficient but more importantly they put the "home" in care home. The staff treat the residents with dignity and professionalism but truly care. They treat the residents like their own family. There is love and attention bestowed on the residents like their own family. The facilities are excellent the house is exceptionally clean and the residents kept personally clean again in a respectful way with dignity. The food is excellent its like a five star hotel nice touches with the menus listing what is available without a doubt I would recommend. The manager deserves a medal."
Karen W
carehome.co.uk rating: 4.92 out of 5
"The home is excellent. Staff always smiling and nothing is too much trouble. My mother has been a resident for a few weeks and feels so happy and at home. Food is excellent and I have just had a lovely afternoon tea. Lots of activities and my mother enjoys singing."
P P
carehome.co.uk rating: 5 out of 5
"The summer BBQ at Tandridge Nursing and Care Home was a great success. It was very well organised and the food was wonderful. The staff excelled themselves and created a true family atmosphere. Thank you and well done everyone."
Joyce K
carehome.co.uk rating: 5 out of 5
"Recently attended a summer BBQ it felt like a real "family" day. Wonderful food, company and entertainment. All the staff were involved and worked so hard."
Margaret C
carehome.co.uk rating: 5 out of 5
"My father became a resident of Tandridge Heights Nursing Home in April 2017. During his short stay at the home he was treated with the utmost care and attention. The staff were wonderful, caring and looked after his many needs. He was very happy and felt he was always treated with dignity. We were able to visit him at any time and were always made to feel welcome. I would recommend the home to anyone."
Gavin B
carehome.co.uk rating: 4.58 out of 5
"I was resident at Tandridge Heights for two weeks following a hip operation and could not fault them in any way. The food was home cooked and well presented. Smaller amounts were served, always with a choice and suitable for elderly people and looked tempting and tasty. The staff were all pleasant and listened if you had a problem and then acted on it. In fact, it is a care home with the residents very much in mind. Should I eventually need full-time care, Tandridge Heights will be my choice."
Ruby M
carehome.co.uk rating: 4.91 out of 5
"My Sister-in-law had been in Tandridge Heights for fifteen months until she sadly passed away last week. The management and staff did all they could to make her stay as easy and comfortable as it could be and I would have no hesitation in recommending the home."
Philip H
carehome.co.uk rating: 4.67 out of 5
"My sister-in-law was in Tandridge Heights, Oxted for a period of fifteen months. She was extremely happy and the care she received from all members of the staff was excellent. The last couple of weeks was very difficult for us as the end was nearing. We found all the staff and nurses very very supportive and the way they looked after her with extreme care. We shall always be very grateful to them all."
S H
carehome.co.uk rating: 4.5 out of 5
"The standard of overall care and opportunities to socialise and join activities were very good. The nursing staff were particularly professional and caring. We found the management to be generally available and very helpful. The room was pleasant and a good size but the furnishings needed attention. General housekeeping could be improved ie. Putting clothes away tidily and cleaning more thoroughly."
C H
carehome.co.uk rating: 4 out of 5
"The care and kindness shown to my father was second to none. He was comfortable at all times during the last stages of his life."
Clive M
carehome.co.uk rating: 5 out of 5
"All the staff I met were helpful, efficient and responsive. They treated my mother with the utmost respect. There is a good choice of menu and the food looked very appetising. I found the atmosphere in the home friendly and relaxed with a flexible approach to care in a safe environment. My mother and I would definitely recommend this home to others."
Linda M
carehome.co.uk rating: 5 out of 5
"Extremely helpful and understanding of needs from initial visit at my mother's home to becoming a permanent resident. This is the best home my mother has stayed in. The room is large, clean and bright. The staff are very friendly and their care of my mother is excellent."
Judy C
carehome.co.uk rating: 4.42 out of 5
"I was extremely comfortable and very happy during my short stay. I found all the staff to be so very helpful and kind and took very good care of me."
J C
carehome.co.uk rating: 4.17 out of 5
"My mother-in-law went to Tandridge Heights Nursing and Care Home for one week to recover from a hospital stay. It was the ideal place. The staff facilities and management were excellent. We will consider this facility in the future."
B H
carehome.co.uk rating: 4.08 out of 5
"We found this home for our mother 18 months ago. She has been content there, well looked after, and is shown genuine affection. Lots of hugs! The staff communicate well with her and the family, and we always feel welcomed on our visits. When my aunt needed respite care we had no hesitation at finding her a place at Tandridge Heights too."
Jane B
carehome.co.uk rating: 4.33 out of 5
"My father has been a resident for 23 months and has late-stage Alzheimer's. He is happy and for 93-years of age is in reasonable health. My siblings and I carefully chose Barchester Tandridge Heights Nursing and Care Home after some research. My brother was a paramedic then and was able to make clinical comparisons. In February Barchester Tandridge Heights Nursing and Care Home had a bad CQC inspection and since then has lost staff in both care and nursing roles. The remaining staff could not be kinder to my father who is a cheerful and cheeky soul, but contact with him has reduced and staff have little time for social contact or stimulation. We pay a considerable amount for Dad's care and are deeply unhappy about the lack of staff."
MN
carehome.co.uk rating: 3.42 out of 5
"Everything was fine except I found the bed uncomfortable. Staff were helpful and conscientious, would recommend to friends and relatives."
V R
carehome.co.uk rating: 3.5 out of 5
"I like the nurse. Always does a good job here, always smiling and explaining things to you if you are not sure. In fact she comes from Poland and always has good stories to tell us."
T J P
carehome.co.uk rating: 4.55 out of 5
"My experience of care in this home is generally good and at times outstanding. I have always felt at welcome when I have visited and my comments about care have always been acted upon. I have been actively encouraged to give my views and constructive criticism of care. I would definitely recommend this home to others. My other constantly praises the care and the food in the home."
P B
carehome.co.uk rating: 4.67 out of 5
"First class care and service. Everyone is very dedicated and caring. Nothing is too much trouble for them. All very friendly and helpful."
Frank A
carehome.co.uk rating: 5 out of 5
"There is not enough that the staff can do for you, they do it with a smile on their faces. Their motto is sharing is caring. The home is like a five star hotel, the inspector should come down here and work a whole day with the day staff as a mystery guest, to see the work they put in."
R M
carehome.co.uk rating: 5 out of 5
"I enjoyed my stay, staff were wonderful and helpful. Food was lovely. 5 star hotel."
George B
carehome.co.uk rating: 5 out of 5
"My mum was only in Tandridge Heights for a week before she died, but during that time she received excellent care."
Robert D
carehome.co.uk rating: 4.75 out of 5
"I came here for respite after an operation because my children didn't want me to be alone while they were on holiday. I found the Heights very welcoming and friendly and all the staff so helpful. The food was good and the beds comfy! It was a complete rest for me for nine days and I would recommend it for anybody needing a little TLC."
Val C
carehome.co.uk rating: 4.73 out of 5
"It is a very good home to live in and the staff go out of their way to help and comfort us in the best way they can. The laundry and food is excellent it's like from home from home. The activities co-ordinator goes out of her way to please everybody and we all have a laugh with each other which makes living here a very pleasant time. It is a very safe and nice place to end ones life if you see what I mean. I was a bit down and very quiet but now I join in the activities, where before I was a very shy person and living on my own."
Trevor P
carehome.co.uk rating: 5 out of 5

Read our brochure 'Life in our home. Providing care through coronavirus' for more information on how we're here to help you and your loved one.

Read brochure
Food & Nutrition
Activities & Events
Care & Facilities
What happens now?
Are you ready to discuss your individual care requirements? Pick up the phone and talk to us, book a visit to our care home or come and take a look around our facilities.
Care enquiries
New care enquiry phone lines are open 8am-8pm
01883 868 951
All other calls
Our fees and contract
We want to be as transparent as possible about how we charge for the different services we provide as well as what's included in our contract. Please click the links below to find out more about our fees and contract.
View typical fees
View Our Contract
Useful downloads
Here to help you make the right decision about your care requirements.