What our families say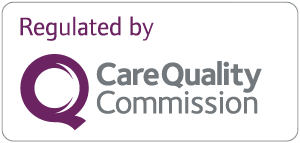 <p>"I have enjoyed it. I was treated with dignity by the receptionist and others around me."</p><p><strong>M B</strong><br />carehome.co.uk rating: 4.27 out of 5</p>
"I am really pleased with the care my mom has been given since she has arrived. She has been made really welcome and nothing is too much trouble. It has meant I can now relax in the knowledge that she is well cared for."
D H
carehome.co.uk rating: 5 out of 5
"My three weeks stay was made very pleasant by the wonderful and caring staff, in a superb environment. Nothing was ever too much trouble."
Frank P
carehome.co.uk rating: 4.83 out of 5
"My father went in on emergency respite. We had already looked at the home. He was well looked after and enjoyed his time in the home. He loved having a cooked breakfast, the company of others and enjoyed sitting with the mother and baby group. Staff seemed very nice but there was not many of them. I would put my father in here again."
Carol F
carehome.co.uk rating: 3.92 out of 5
"From the moment of arrival, The Spires has exceeded all my expectations. The facility as a whole is beautifully designed, luxurious and comfortable, inspiring confidence immediately. As for the staff, I cannot praise them enough. Uniformly they are pleasant, caring and very professional, dedicated to creating the very best care for all the residents."
Patricia M
carehome.co.uk rating: 5 out of 5
"I had a week's respite care and could not have been better looked after. The staff were all very kind and made me feel very welcome."
S M
carehome.co.uk rating: 5 out of 5
"From first contact, we were made to feel welcome. Mum was nervous and frail post-operation but all the staff were very kind, caring, thoughtful and sensitive to her mood and needs. Food, care, facilities all excellent and a lovely room. Only criticism would be a shortage of staff sometimes (noticed by mum) and lack of communication between staff and occasionally between carers and mum eg no notice of early lunch at the garden party, a problem with medication as not registered with local GP, Confusion about the length of stay amongst carers."
G S
carehome.co.uk rating: 4.92 out of 5
"The room and facilities, service, food and care were excellent. The carers were extremely efficient without being overbearing. I was there for a few weeks' convalescences and was very happy. Staff and residents very friendly."
B H
carehome.co.uk rating: 4.92 out of 5
"My husband came for one week's respite for the first time. This was very traumatic for both myself and my husband, but the staff took over and really put my mind at ease. They telephoned me to let me know that he had settled down. I phoned every day to check that he was ok and the staff were very patient and reassured me that all was well. We will be using this service again."
A L
carehome.co.uk rating: 4.25 out of 5
"We have been so impressed with the care at The Spires. The staff are so lovely, friendly, patient and kind. Nothing is too much bother. The accommodation is very good, clean, light and spacious. We are sorry that she is leaving but expect to be back. We feel that Mum is very safe in this place and treated with huge respect."
P W
carehome.co.uk rating: 5 out of 5
"Excellent all round. Staff very helpful and genuinely caring. My wife celebrated her 90th birthday with you and the arrangements were first class."
A C
carehome.co.uk rating: 5 out of 5
"Following an operation, I arrived at Spires to a very warm and caring reception. All staff are 1st class with a full commitment to looking after everyone they are responsible for."
Josephine P
carehome.co.uk rating: 4.92 out of 5
"The staff at The Spires were brilliant. They were very helpful in settling my mum in for her stay and always called me back if I had any concerns. After mum being quite apprehensive about staying she came out saying that everyone was very friendly and the food was great. A huge relief as it's never easy leaving your mum somewhere different. Will definitely use again."
J S
carehome.co.uk rating: 4.58 out of 5
"I spent 10 days in The Spires in respite care. All the staff were extremely helpful, respectful, empathetic and very hard working. Nothing was too much for them, they always had a smile. You have a brilliant team in The Spires Care Home. The only area of improvement is that a greater ration between staff and patients could help further. The furnishings and environment are lovely I would definitely recommend The Spires Care Home."
P B
carehome.co.uk rating: 4.75 out of 5
"I found all the carers and staff very helpful and considerate and had a pleasant stay for a month or two and will go back there again if necessary."
Margaret H
carehome.co.uk rating: 4.73 out of 5
"All staff are very kind and considerate. As a point, maybe an intercom system would be most helpful to both residents and staff. Maybe something to be considered for the future."
Frank P
carehome.co.uk rating: 4.83 out of 5
"Complete peace of mind being cared for by a very professional team. No requests or service has been too much to ask."
Josephine P
carehome.co.uk rating: 4.92 out of 5
"This was the first time my husband had gone for respite so I could have a break. He settled very well and although he cannot tell me many details as he has dementia, he had obviously been well cared for and happy."
V W
carehome.co.uk rating: 4.8 out of 5
"Visited mother in Law today. I never cease to be impressed by the home (it really is home from home). I have visited many care homes in my work and this home is amongst the best. Clean, friendly and a lovely atmosphere. Thank you for making Mother in Law's stay here pleasant and comfortable."
Barry M
carehome.co.uk rating: 4.92 out of 5
"Our experience from start to finish of the process of admitting my mother into the care home has been smooth and professional. All the staff in the home are friendly and attentive. My mother loves it there."
Rosemary P
carehome.co.uk rating: 5 out of 5
"The care and attention shown by all the staff on my sister's admittance was second to none. This has continued since she has been in their care."
B T
carehome.co.uk rating: 4.92 out of 5
"Both my parents have been resident in The Spires for several months and I can't praise it highly enough. The staff are caring and compassionate and take the time to get to know the residents and their families. My parents have very different needs but the ethos and facilities at The Spires has enabled them to stay together. They are safe, cared for and extremely well nourished. I can relax and be a daughter again."
Amanda H
carehome.co.uk rating: 4.92 out of 5
"A very good friend of mine is currently a resident at The Spires. From the very first day she arrived, she has been treated with a great deal of care and empathy. Every member of staff I have had contact with has been professional and caring. I would definitely recommend The Spires, it's a lovely place and I hope that if ever I needed this level of care, I would be in such a place."
Helena R
carehome.co.uk rating: 5 out of 5
"Respite care was needed at short notice. The staff were eager to help with our needs and to accommodate us at short notice. This desire to help and go the "extra mile" was evident in all of our dealings with the home. The facility itself is of high quality. But the real difference was the staff. All staff were wonderful, professional and caring. Thank you."
N B
carehome.co.uk rating: 4.92 out of 5
"Mum has settled very well at Barchester The Spires. We were very uncertain about whether the next stage of care should be permanent but feel greatly reassured by the care mum has experienced in the last few months staff are all lovely and show great empathy with residents. Mum has made new friends and is very well looked after 24/7. We are able to enjoy her company again and it is lovely to see her happy and content."
C C
carehome.co.uk rating: 4.67 out of 5
"All staff are very friendly and helpful. The room is clean and well maintained. Food is excellent and to be able to eat in your room, if needed, is comforting. Activities sound excellent but I have not had time to be involved."
Judith K
carehome.co.uk rating: 5 out of 5
"My mother stayed for a weeks respite and had a lovely time. We have already booked again! The home is in a nice setting with modern facilities. The rooms and communal areas have a comfy, homely feel to them and my mother settled in straight away. The staff were kind and patient."
Roger B
carehome.co.uk rating: 4.92 out of 5
"My Mum who has Alzheimer's disease stayed for one week to see what benefits The Spires could offer her. The care and support given throughout the week were outstanding and we are now considering a permanent placement. All staff were caring and professional and made my Mom feel happy and contented throughout her stay. Food and activities were excellent and I was made to feel very welcome every time I visited. Thank you."
Christine K
carehome.co.uk rating: 4.92 out of 5
"My mum couldn't be in better hands, she is safe and has amazing three-course meals she has a lovely social circle. The staff are attentive, patient and nothing is too much trouble. I don't have to worry as I know my mum is in the safest of hands. It's like a big family. I can't thank The Spires enough for all they do, they really and truly are amazing. Thank you."
Kimberley M
carehome.co.uk rating: 5 out of 5
"Our father, husband and brother is grateful for all your kindness and support over the past month at a time when the family needed support."
D S
carehome.co.uk rating: 4.75 out of 5
"My mother came to The Spires for respite care for two weeks. I visited at various times and the residents were always content and very well cared for. The staff showed genuine dedication and always welcoming and kind. Nothing was too much trouble. The calm and peaceful atmosphere was reassuring and enabled me to leave my mother in their care without worry. When I went to fetch my mother home, she had blossomed and was so alert and content that I extended her stay. Being able to book respite care up to a year in advance is wonderful. Also knowing that my mother will enjoy herself and receive high-quality care, wonderful food, all provided in homely, comfortable surroundings is worth more than any amount of money can buy. The Spires is a perfect example of what a care home should be like and I would have no hesitation to recommend it. I hope this review helps anyone considering respite/permanent care and reassures them that there is nothing to worry about at The Spires. Thank you."
Nicola O
carehome.co.uk rating: 5 out of 5
"First class stay for just over two weeks. Perfect conditions, warm and very friendly staff, nothing was ever wanted, everything was to hand"
Andrew P
carehome.co.uk rating: 5 out of 5
"The staff are so friendly and caring in looking after my husband in daycare. After just one session he now feels happy to book a period of respite."
Liz B
carehome.co.uk rating: 5 out of 5
"A two-week stay at The Spires has been an excellent way for my cousin to give serious consideration to her future care needs. I am pleased she accepted this opportunity to experience 24-hour support. She is not yet ready to surrender her independence but has appreciated the benefits. The location is very good, easily accessible too."
J T
carehome.co.uk rating: 4.25 out of 5
"Mum came to The Spires initially for respite following a rather nasty water infection. She has Dementia and lived alone in Pelsall. Whilst in hospital, the Dementia was diagnosed and then everything fell into place. For her safety and well being my sister and I decided that The Spires was the place for her. She loves talking to people, singing and dancing. The Spires Care Home is brilliant. Mum refers to it as her Hotel. The decor is splendid the facilities are amazing especially the spa bath. She can often be heard singing in the bath!!! Mum loves the spa bath with coloured lights and bubbles. The staff are wonderful so caring and friendly. Nothing is too much for them. Mum thankfully has loads of visitors and everyone loves to go and see her especially with the bistro area they've got. Lovely drinks and homemade cakes and coffee - just help your self!!! I've been to a number of care homes before choosing The Spires and without a doubt, this is the Ritz of care homes."
Laraine S
carehome.co.uk rating: 5 out of 5
"My mother took a little while to settle in (after all, she has looked after herself for 95 years!), but now says she is very happy - and it shows! She cannot speak highly enough of all the staff, who look after her with care and personal attention."
Mark T
carehome.co.uk rating: 4.67 out of 5
"From the moment we walked through the door we were made more than welcome by the receptionist. We were then shown around the building and it was like walking around a 5-star hotel. The manager came to visit our home to see my mum and her care, compassion and understanding was wonderful. Mum spent 12 days respite in The Spires whilst we were on holiday and I can honestly say from friends who visited her they all gave glowing reports regarding the staff. I cannot praise the staff more highly - very professional. I certainly would recommend The Spires to anyone - wonderful."
Laura H
carehome.co.uk rating: 5 out of 5
"I came for post-op care following spinal surgery. I needed personal care help, rest, good food and most importantly - high-level cleanliness. All my needs were met and exceeded due to top class care in a dignified manner. Would not hesitate to recommend The Spires Care Home. Grateful thanks to all."
J N
carehome.co.uk rating: 4.91 out of 5
"My mum, who has dementia, moved to The Spires from another care home. The difference in her is amazing. She's now happy; singing, dancing, eating well and generally interacting with staff and other residents. I feel I have my mum 'back'. I can't thank everyone at The Spires enough for making a difficult situation so much more manageable. The care and attention is second to none and the environment is fantastic. I would highly recommend."
J D
carehome.co.uk rating: 4.92 out of 5
"I thoroughly enjoyed my two-week break at The Spires, the accommodation was first class, as was the food. The staff were all friendly, nothing was too much trouble and every effort was made to involve everyone with what was going on. I had lots of family visit and they were all made very welcome. I will be returning."
Yolanda M
carehome.co.uk rating: 4.92 out of 5
"My family and I had to make the hardest decision we have ever had to make about placing in mum into care. This heart-wrenching decision was made easier due to the sensitive and highly trained staff. The home is beautiful it does not feel like a care home more like a 5-star hotel. The whole process from our first visit without mum to the day she moved in. This is a happy home not only because of the excellent highly trained staff making living there a fabulous environment but how it is presented. There are plenty of activities to occupy mum and keep her happy which was very important to us as mum needs stimulation and company to reassure her, particularly during those periods when family are not visiting. Staff are dedicated, highly trained and clearly love their jobs. I would recommend a visit here if anyone is contemplating care home living. Thank you to all the staff that have helped not only mum but us as a family to do one of the hardest things we have ever had to do."
Julie W
carehome.co.uk rating: 5 out of 5
"We refer to The Spires as Dad's hotel. The people that work there, the decor, the facilities, the grounds, the cleanliness and the service has been nothing less than 5*. As a family, our minds are at rest knowing Dad is being well looked after in a beautiful environment, with 5* treatment. Thank you, Barchester for making this possible!"
Tiffeny H
carehome.co.uk rating: 5 out of 5
"To put Dad into a home was an extremely hard decision to make. However, the warm and genuine care staff have made the transition easy for both Dad and the family. Dad seems extremely happy at The Spires Care Home which speaks for its self and is the best review I can give."
Beau H
carehome.co.uk rating: 4.58 out of 5
"Choosing a Care home is one of the hardest and most traumatic decisions to make. My Mum (95) has been in residence at The Spires for a week so it's still very early days. That said, however, I have nothing but praise for the staff (no matter what their role). They are caring and attentive. Mum will often say how kind everyone is. They are quick to provide company if someone is on their own. Food and drinks are of a very high standard and visitors are able to enjoy complimentary refreshments from the cafe area. Our family are made most welcome - including dogs and babies! Little details have been considered such as net laundry bags & tiny tags in clothing - not a marker pen or name-tape in sight! We are looking forward to being able to spend time with Mum doing normal things that families do, now that the burden and worry of being solely responsible for an elderly frail person has gone."
Diana M
carehome.co.uk rating: 4.5 out of 5
What happens now?
Are you ready to discuss your individual care requirements? Pick up the phone and talk to us, book a visit to our care home or come and take a look around our facilities.
Care enquiries
New care enquiry phone lines are open 8am - 8pm
01543 330710
All other calls
Useful downloads
Here to help you make the right decision about your care requirements.
182