Reviews for South Chowdene Care Home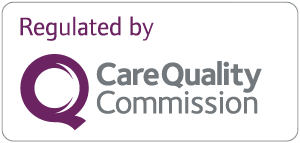 What our families say on carehome.co.uk
"My mother is now 100 years old and has lived here for just over one year. The care she receives is wonderful for her physical, medical and mental needs. I especially like the activity programme for the residents, with many culturally diverse celebrations, links with local schools such as a recent visit from a Jewish school choir, crafts and world foods. The home has several areas for visitors to be with their relatives, a cafe area and a new cosy little nook on the upper floor with comfy chairs and refreshments where a family could spend quiet time together and staff can be when monitoring through the night. I receive regular updates about my mother and the programmes that involve relatives. A very welcoming place where there always seems to be a calm atmosphere. Thank you to all the staff."
Val C
carehome.co.uk rating: 5.00 out of 5
"My husband has recently moved from his previous care home to South Chowdene Care Home. As a family, we have never felt happier regarding the care my husband receives. My husband is very content and settled. He praises the carers and all the Chowdene team are fantastic, they are all very approachable and are very good at listening. He is in permanent nursing care and all his needs are being met I know he is in a happy caring place. All credit to every member of staff, keep up the good work and thank you so much."
S H
carehome.co.uk rating: 4.91 out of 5
"My mother went into South Chowdene in October 2020 as an assessment bed and due to failing health, she became a permanent resident. Sadly she died in South Chowdene on 25th September 2022. During her 2 years in South Chowdene, she was always treated with respect and kindness by all the team. She could be difficult at times but every team member was always great with her and knew how to meet her needs. My mother particularly bonded with the carers who kept her going and she loved a joke with them. May I take this opportunity to also thank a previous home manager, who was fantastic and very approachable, I was so sorry when she left. My dad also died in South Chowdene in June 2015 so I had no qualms about my mother going there when she had to. The team in South Chowdene are a fantastic team whatever their grade or role and Barchester should be proud of them."
D W
carehome.co.uk rating: 5.00 out of 5
"It was a huge relief to find the home so welcoming and friendly at such a hard time for us. Organised, professional, clean and tidy, warm and, above all, caring - nothing was too much trouble."
Paul A
carehome.co.uk rating: 4.73 out of 5
"My mother had a period of illness in the hospital and then an assessment centre, and with the Covid visit being restricted and being in bed longer, she lost her mobility and seemed to have lost her interest in life. However, after coming to South Chowdene and becoming 100 years old, she has now gained her mobility back, and the brilliant activity programme has stimulated her, and she is happy again. This care home and the staff are so caring. I cannot praise this enough. Thanks."
Val C
carehome.co.uk rating: 5.00 out of 5
"Best care I could hope for my relation."
R Q
carehome.co.uk rating: 5.00 out of 5
"I'm more than happy to provide a review. My mother became a resident in March 2022, and even though the nursing home had an outbreak of Covid shortly after this date and it interrupted my mother's settling in and our overall induction, I can say we were made very welcome and an understanding and immediate care took place of my mother who came immediately from hospital. Everything was first class, and I cannot commend highly enough the welcome and assistance I received from the administrator, who is a huge asset to Barchester South Chowdene Care Home, and also the nursing staff. We continue to build relationships with the care staff and to ensure all of my mother's needs are met. Being blind and immobile isn't easy for my mother in building relationships, but work is in progress. I'm very happy to have chosen South Chowdene - it shines!"
J S
carehome.co.uk rating: 4.92 out of 5
"From the first moment, my grandmother was in this home, she was met with kindness, understanding and dignity. I always felt like my grandmother was safe and comfortable. In her final days, the staff excelled in all expectations. We, as a family, were informed of what to expect with such delicacy. I cannot thank the staff for all that they did for not just my grandmother, but her family."
Louise C
carehome.co.uk rating: 5 out of 5
"The staff at Chowdene were amazing with my mum throughout her whole time in the home. However, at the end of her life, they excelled! Every member of the staff who cared for her was loving and respectful. They made her last moments as comfortable as possible. Even more so for us - they enabled us to be with her till the very end. We will never forget them for this."
Jane S
carehome.co.uk rating: 4.83 out of 5
"The staff are very professional. Mum is well looked after and does lots of activities every day. Kept well informed nothing is a problem. I would recommend this home."
A T
carehome.co.uk rating: 5 out of 5
"My mam has been in South Chowdene Care Home for over one year. When she first entered the home she was very frail and had very little energy, over the past year she has gradually put on weight and she looks much healthier due to the care and attention of all the staff at South Chowdene care Home. The home has a very warm and friendly atmosphere and all the staff from top to bottom above and beyond their daily duties. When visiting my mam at the home the staff treat me as one of the Chowdene family. This gives me peace of mind knowing that my mam is getting looked after in a lovely friendly environment."
D L
carehome.co.uk rating: 4.36 out of 5
"I feel blessed to have found this amazing care home for my mum. During this difficult time the staff have gone above and beyond all expectations offering first-class care and so much more! My mum has been in captivity since March due to the pandemic. The staff have been so much more than carers, ensuring residents spirits remain high, engaged and above all, loved! Without the usual contact with family, this is essential and carers have constantly proved how well they recognize the needs of the residents on so many levels. My mum often tells me about the activities she has been involved with, displaying her interest and pleasure. Staff are also very reassuring when I have expressed concerns, they are professional but show great empathy. Nothing is too much trouble. My mum's happiness is paramount and knowing she is well cared for means the world. I am so grateful, thank you so much."
Lesley M
carehome.co.uk rating: 4.92 out of 5
"I would highly recommend this care home, my mother went into South Chowdene for end of life care in 2019, she remained for 13 months, getting the best care. Everyone from nurses and carers to housekeeping and kitchen staff are top class! We as family are always made welcome and everyone becomes one big family! I can't recommend this place enough, top class care!"
Susan K
carehome.co.uk rating: 4.92 out of 5
"The reason I chose South Chowdene was not because of the beautiful surroundings, it was the brilliant staff. They have a brilliant team of fantastic people of all job titles who showed fantastic professionalism, compassion, love and genuine care to ensure all residents have as good a quality of life as they could wish for. Over the two years plus, that I visited mam, I have seen excellent care being provided, and I have built up admiration for all staff. I would strongly recommend South Chowdene for any loved ones requiring good quality, safe, care. I work in health and social care myself, and understand why CQC gave South Chowdene an outstanding rating! As I kept telling the staff..." you don't get outstanding for nothing"."
Alistair L
carehome.co.uk rating: 4.58 out of 5
"My mum spent two weeks in respite care following a hospital stay and hospitalisation of myself. She was reluctant to give up on her independence but accepted that she needed some support. We (the family) plus mum could not fault anything about the care, professionalism and friendliness of the whole staff at South Chowdene. After mum left, she told me and friends that she would have no hesitation to go back and stay at South Chowdene. Wonderful, caring staff."
Susan C
carehome.co.uk rating: 4.58 out of 5
"Could not recommend this home enough, they gave my father a better quality of life to the last. I have two brothers and we all agree it is outstanding."
Jackie G
carehome.co.uk rating: 5 out of 5
"What an incredible care home. The staff are all outstanding. Their care and compassion absolutely shine through. They not only support residents but ensure relatives and carers are supported. They have everything just as it should be. Friendly, professional and amazing. Thank you for making our loved ones last days so peaceful and precious."
Margaret M
carehome.co.uk rating: 5 out of 5
"The staff at South Chowdene were always cheerful and helpful despite challenges. I was always struck by their professionalism, kindness and compassion and felt reassured that my Mum was being well cared for. While this was true for the 4 years my Mum was in care, it was particularly noticeable in the period before she died and needed a different kind of nursing. I am so grateful that they made her last years so comfortable."
Beverley M
carehome.co.uk rating: 4.42 out of 5
"My mother-in-law is very well looked after at Chowdene. The place is beautiful; homely and very clean. The staff are lovely, very caring and can't do enough for the residents and families. I have recommended the home to many people due to the positive experiences my mother-in-law has had since moving in over a year ago. We can't ask for any more. Thank you to manager and the full team."
Kerry L
carehome.co.uk rating: 4.83 out of 5
"South Chowdene Care Home has given me peace of mind, knowing my Mam is in very good hands, she is well taken care of and is treated with dignity and respect. The staff are excellent, friendly, approachable and professional. I would recommend this nursing home to anyone having to make the very hard decision of finding a nursing home for a loved one."
Dorothy B
carehome.co.uk rating: 4.83 out of 5
"South Chowdene is a lovely building in a pleasant residential area. It has a beautiful, secluded garden, nicely furnished for the enjoyment of residents and visitors, overlooked by a pleasant conservatory. The interior was recently refurbished and is kept up to a good standard. Facilities are good; individual bedrooms, some en-suite for those who are able to manage. Lounge areas are clean and attractive; coordinating furnishings are placed strategically, making cosy areas. A nice coffee shop provides a "change of scene" for residents and their visitors. (Drinks and nibbles are provided with an honesty box for donations.) All procedures to keep residents safe are followed carefully and family are invited to visit and share openly. The staff present as tidy, clean, friendly and welcoming. From the top down, they are a very human bunch, who get along with each other in the face of a very demanding job. It's obvious that they work there because they care. Superb icing on a fine cake!"
Cath M
carehome.co.uk rating: 4.17 out of 5
"The carer was very helpful and friendly with excellent handling skills. The whole place is very welcoming."
Julie H
carehome.co.uk rating: 3.75 out of 5
"The care home provides a welcoming and warming atmosphere. Staff are very friendly and approachable, they are always on hand for any help required. The home is always clean and tidy. Would highly recommend."
Liam H
carehome.co.uk rating: 4.58 out of 5
"Our experience with the home has been 10/10, no complaints from mum, very friendly staff. Mum never complains about the food or the staff or anything. Just one big happy family as we call it when we visit mum as they make you so welcome and make you feel at home basically."
John R
carehome.co.uk rating: 3.92 out of 5
"I have been very happy with the care my mum has received since she entered the home in April of this year. The staff are all friendly and helpful and I feel my mum is well looked after and is in a safe environment. I would definitely recommend the home to friends and family."
Allan M
carehome.co.uk rating: 5 out of 5
"From the day my mam went into South Chowdene care home herself and her family have been made to feel part of the family at this home. The staff are all amazing to residents and their families, they are so caring, helpful, kind and friendly. A beautiful care home."
D H
carehome.co.uk rating: 5 out of 5
"I have nothing but positive comments about this care provider, from the manager to the staff. Each and every one of them are professional whilst caring at the same time. My mother has settled in amazingly well and is treated with care and dignity which has been a welcomed relief to me and my family who have all been made very welcome."
Elaine S
carehome.co.uk rating: 4.92 out of 5
"I have worked in Health and Social Care for over 12 years in a management capacity and have worked in many care settings. Over that time, I have never worked nor seen a care setting that is as good as South Chowdene. The staff are so friendly and caring and provide excellent person-centred care and the management team set a great example and get involved in spending time with service users and families. Overall 10/10"
Alistair L
carehome.co.uk rating: 4.91 out of 5
"I found all of the management, nurses and carers provided a compassionate, respectful level of care to my late grandma at all times retaining her dignity and keeping her very comfortable, especially in her final days. The home is very clean and the staff never stop caring for the residents. Was very thankful that the deputy manager and carer attended her funeral service. Thank you so much."
Dawn M
carehome.co.uk rating: 4.08 out of 5
"Barchester South Chowdene Care Home has a warm friendly atmosphere which is so noticeable when you walk throughout the home. The home is very family orientated and it actually feels as though you are coming from home to home. The staff are amazing, friendly, kind, compassionate and most caring towards to the residents. The staff seem to be really dedicated to their jobs and care deeply for the residents. As this was noticed on many occasions when I visited my late father who passed away August 2017. My father seemed so content and seemed to settle in the home very quickly. My sister and I would ask him how happy he was and he said he was content. The hoe reminded me and my sister of a lovely country home as the gardens were beautifully kept and pristine, full of shrubs, trees and wonderfully designed. I think my father thought he was in his own back garden. We even saw two squirrels scurry across the lawns."
R R
carehome.co.uk rating: 4.5 out of 5
"My father was in South Chowdene after leaving hospital. He took ill while in there and unfortunately passed away but my sisters and myself were very very happy with his level of care before he passed away. Also, since he passed, we have been back and they were very welcoming to us."
Brenda G
carehome.co.uk rating: 5 out of 5
"From day one they couldn't do enough for my dad. We were glad he went in when he did, sitting with him when he told one of the girls he was scared and didn't want to die but he was 92 and died in there. The care was second to none in and out of his room all the time. Sometimes he was grumpy but they didn't mind at all. He was lucky and so were we. Anybody's family member would be lucky to be in there."
Joan A
carehome.co.uk rating: 5 out of 5
"We couldn't have wished for a better place for our mother to be in the last days of her life. She was treated with respect and dignity. Would definitely recommend this home."
Brian L
carehome.co.uk rating: 5 out of 5
"When we first viewed South Cowdene in May 29017 we were met by a lovely carer straight away and offered a tea, coffee. No waiting time to meet the Manager who took her time to show us around, which we greatly appreciated. Since my Mam moving here all staff are very very easy to approach on any matter. They can't do enough for you whatever you ask. If they can't help you with your enquiry they will find someone who can, even though they have the residents to look after. Nothing is too much trouble. All the staff here are very pleasant, helpful, lovely. I would definitely recommend South Chowdene Care Home. 1st Class. Thank you everyone."
Christina N
carehome.co.uk rating: 5 out of 5
"I find Chowdene nicely situated and a well cared for garden to sit in. Always nice and warm and spotlessly clean. Staff are very pleasant to residents and visitors."
M P
carehome.co.uk rating: 3.67 out of 5
"The staff are very friendly and always pass the time of day to anyone they come into contact with. The atmosphere is very welcoming. All residents are treated as individuals and the staff make themselves aware of each individual's needs both emotional and physically. The home now has a very enthusiastic events officer who is actively engaging residents to drive this forward. I know my mother feels very safe and secure and is made to feel part of the "family" which the home tries to engender."
Ian G
carehome.co.uk rating: 4.92 out of 5
"My sister has been in South Chowdene since June 2017. She has settled into a routine which meets all our expectation and we are delighted that she has found a haven of calm, comfort and safe living. The management and staff have provided her with caring support, without any fuss. They do everything you could wish for with good humour and thoughtfulness."
Denis B
carehome.co.uk rating: 4.67 out of 5
"I'm very happy with the home, the staff and management are excellent. My mam is treated with dignity and respect. Since my mam moved here, I have peace of mind and I know she is well taken care of. I would have no reservation in recommending this home."
D B
carehome.co.uk rating: 4.5 out of 5
"Would like more outside trips for my mother."
Brian W
carehome.co.uk rating: 3.92 out of 5
"I really love this care home. I am very happy with the love and care in which my mother-in-law receives. The staff are brilliant, nothing is a problem to them, from the bedrooms, dining room, lounges, gardens, kitchen, toilets and bathrooms and kept clean to a very high standard. The food is beautiful, the residents are very well cared for I would definitely recommend this care home. The staff have time to listen to you, they are all very friendly."
Jane M
carehome.co.uk rating: 5 out of 5
"I find the staff extremely caring, always friendly and helpful. They seem to know my mother in law very well and take notice of her wishes. They are prepared to put themselves to a lot of trouble to be helpful."
M E
carehome.co.uk rating: 5 out of 5
"I am absolutely very happy with all the love and care in which my mother-in-law is receiving at this wonderful care home. The staff are all very professional and caring in everything that they do. The cleanliness is 100% plus, the meals are very good. The home caters for all kinds of diets, you feel at home when you walk in. The staff are very friendly my mother-in-law is always very presentable and clean when I go to see her she has her hair done every week, which she looks lovely. They have lots of drinks and snacks, this care home deserves five stars. I am over the moon with everything that the management and staff do for her."
J M
carehome.co.uk rating: 5 out of 5
"I can't speak more highly about the staff at Barchester South Chowdene Home. Very caring and compassionate staff, who regularly go above and beyond with the care of my father."
I R
carehome.co.uk rating: 4.5 out of 5
"My mum has been a resident at South Chowdene Care Home for the last two years and has significant care needs. In all that time I have always found the staff to be cheerful, patient and caring. Visitors are made welcome and I can go and see my mum whenever I want. It is a relief to know she is being properly cared for at all times."
Beverley M
carehome.co.uk rating: 4.67 out of 5
Useful Guides and Information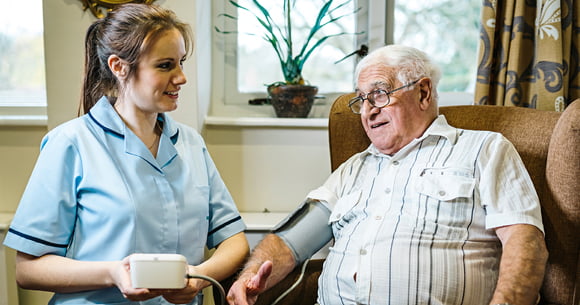 Care & Facilities
Our facilities are designed to the highest standards and the care we provide is delivered by passionate and highly-trained professionals.
Find out more about our care and facilities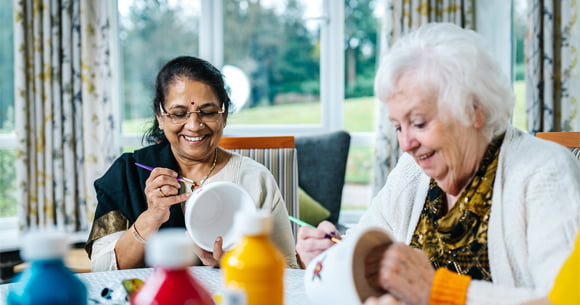 Activities & Events
Our activities programme is planned with individual tastes in mind, and residents always have the opportunity to try new and exciting things.
Find out more about our activities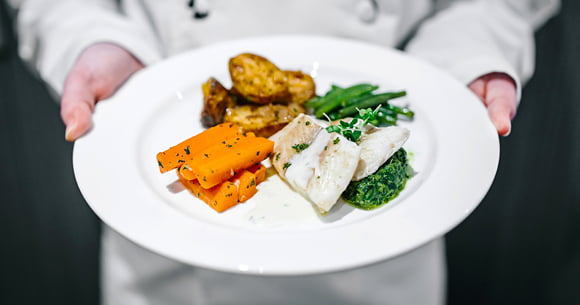 Food & Nutrition
We offer a constantly evolving menu that caters to the tastes and dietary requirements of those we support.
Find out more about our food & nutrition
Your next steps to finding care
Our team are here to help you when you are ready to talk about the care and support you need. Please call our team to arrange a visit and come and take a look around our home.
Call our team
Call our team for more information about our care home and to arrange a visit. Phone lines are open Monday to Friday from 9am – 6pm and on Saturday from 9am-5pm.
Send a message
We'll be happy to answer your questions about the next steps for moving into our care home. Send us a message online
Contact us
Download a brochure
Download our brochure to find out more about life in our care home
Download brochure
Frequently Asked Questions
What types of care does South Chowdene Care Home offer?

South Chowdene Care Home offers Nursing care, Respite / Short stay.
164