What our families say: Snowdrop Place Care Home
We score 9.7/10
18 Reviews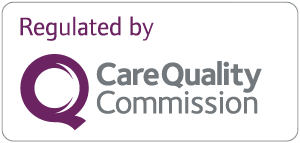 "My review is regarding the substandard food and the condition it is served to residents. The food on a couple of occasions has been so bad it was inedible, particularly at weekends. The food is always cold by the time it is served, making it also inedible. Something needs to improve with the amount of fees being charged."
V O
carehome.co.uk rating: 3.5 out of 5
"Mum came to live here after numerous falls at home. It's been a huge relief to the family to see mum getting the care and support she needs 24hours a day. The level and quality of the services she receives are excellent. We have no complaints and mum enjoys all her meals here. Her laundry is always promptly returned very neatly pressed and put away. Her carers have been lovely. Expensive, but we all have peace of mind."
C K
carehome.co.uk rating: 5 out of 5
"After my dad had a fall and was hospitalised for a few months, the decision was made to put dad into a care home. We looked at a few homes in the area but once we found Snowdrop we knew it was the one. Snowdrop is always clean and the staff are cheerful and helpful, not only to residents but relatives as well. The staff have improved dads physical and mental health we can relax at home knowing dad is in very good hands. Communication whether by phone or email is great and staff are quick to advise and help."
L C
carehome.co.uk rating: 5 out of 5
"My Mother spent one week at Snowdrop for respite while my husband and I were on holiday. She had a very good time at the Care Home. The care she had was extremely good. It is like being in a first-class hotel. The staff were always very kind, helpful and attentive. Mum went in fearing care homes but is seriously considering moving to Snowdrop in the New Year. It is absolutely beautiful and the sort of place you could live very happily. My mother was also very impressed with the food."
Susan C
carehome.co.uk rating: 4.75 out of 5
"My mum-in-law stayed at Snowdrop Place for about a month after a hospital stay until she was able to return home. The care she received was outstanding. All staff were friendly, caring and attentive; my mum in law has dementia and they were excellent at noticing her distress and agitation and helping to reassure her when needed. They were also helpful in liaising with my mum-in-laws care team at home so that the transition back home was easy. In addition, the home itself is beautifully decorated, the rooms are lovely, spacious and nicely furnished and the food looks amazing. My mum-in-law had a very comfortable stay I would highly recommend Snowdrop Place."
Sally B
carehome.co.uk rating: 4.83 out of 5
"Wonderful care home with kind and caring staff. Mum is very content and settled in her lovely room. Nothing is too much trouble for any member of staff and I feel so relieved to know mum is so well cared for. I really can't fault Snowdrop Place and the excellent service provided by every member of staff."
Glenis M
carehome.co.uk rating: 4.83 out of 5
"My husband has Alzheimer's and my sons decided that I needed a break. I was worried at first and I wondered how he would react without me. He follows me about constantly and feels reassured when he knows I am there. He arrived unaware that he would be staying there without me (he doesn't remember when he is told things) so I just had to hope that he would settle once I had gone. He was looked after from the very start and I was able to leave feeling relieved although a little apprehensive. I needn't have worried, he was well cared for throughout his stay, he was happy and content and seemed to relish the opportunity to talk to other people. I wouldn't hesitate in recommending Snowdrop Place as a safe and caring place to leave a loved one."
Anne M
carehome.co.uk rating: 4.83 out of 5
"Dining room needs to be equipped with fruit spoons for smaller dishes which tip over with dessert spoons. Oil/vinegar containers could be removed as not filled. Laundry bags and used towels should be collected at weekends (Saturday and Sunday.) Reception should be staffed at daylight hours so that visitors are not waiting indefinitely."
J C
carehome.co.uk rating: 2.67 out of 5
"It had become obvious that I could no longer leave my husband at home alone when I go away and needed somewhere for respite care. Snowdrop Care Home was chosen and it was an excellent choice. He wasn't keen on the idea and was quite anxious but as soon as we arrived and he saw his room he was fine. The staff are lovely, nothing is too much trouble, we were made welcome with tea and cake. His medication which at home he tends to forget was given to him regularly night and day. The staff went out of their way to order more of his medication when it ran low. I have booked him in again for respite next month and he will be able to have the same room which is quite important for Parkinson's sufferers. I highly recommend Snowdrop Care Home."
Helen M
carehome.co.uk rating: 4.58 out of 5
"It was a very difficult and heartbreaking decision for all of us to put Mum into a home, especially as she really didn't want to go. Both Mum and I had perceived ideas about care homes, so it was an extremely difficult time. However, due to the exceptional care from an amazing team at Snowdrop, Mum's quality of life, mobility and wellbeing has improved so much. Her transformation is incredible and I have my happy, funny beautiful Mum back. She has her hair done, nails and feet are done, enjoys great food and beautiful surroundings, but most of all some amazing staff with the biggest hearts with her every step of the way."
Andrea A
carehome.co.uk rating: 5 out of 5
"I can't review Snowdrop highly enough. Making the decision to place a loved one in a care home is always difficult, but the staff at Snowdrop put our minds at ease immediately with their professionalism and empathy. I really believe my Nana is in the best care - the staff are exceptional (they truly care) and the facilities are amazing. I love going to visit my Nana as there is a real community feel at Snowdrop, everyone is so friendly and the home itself is beautiful. My Nana has a lovely room, raves about the food and is always up to different fun and stimulating activities. Nothing is ever too much for the staff at Snowdrop and I can't thank them enough for everything they do."
Bethany R
carehome.co.uk rating: 4.58 out of 5
"A beautiful, very well appointed residence with excellent facilities and location. Staff are highly professional, very caring and very thoughtful. This meant that a potentially very stressful event, laden, with difficult decisions, was navigated far more easily than I would ever have thought possible. I have absolutely no hesitation in recommending Snowdrop Place to others needing to find a lovely place to live for their loved ones."
Christine B
carehome.co.uk rating: 4.92 out of 5
"We would like to thank all of the wonderful staff at Barchester Snowdrop Place Care Home for being so kind, caring, thoughtful and welcoming to our special Mum who has been with you since the opening at the end of April 2021. The rooms are beautifully furnished, comfortable and above all feel 'like home'. The facilities are also excellent including the elegant dining room and communal lounges. Mum's first month with you has been very happy and she has made new friends already. Thank you all so much for treating her with such respect and care. We would highly recommend Snowdrop Place for your loved ones."
Jane W
carehome.co.uk rating: 5 out of 5
"Mum has settled in very quickly and looks extremely relaxed already. The best surprise is that she is walking around and interacting with the other residents and staff. Mum has given us her stash of biscuits and snacks to take away as the food is so good and filling she does not need these to fill her up anymore."
Paul C
carehome.co.uk rating: 5 out of 5
"The idea of placing my mother into a care home was a particularly difficult one for us all. My Mum had a particular view of care homes and these fears were heightened by the circumstances surrounding the current pandemic. The Home Services Advisor was incredibly supportive of our family and was able to allay our fears. The 'fantastic' support of the carers and staff has meant my mother, who was quite frail, has been afforded a new lease of life. The change in her over such a short time is heartwarming. The environment is wonderful, the support and care shown by the whole staff there is inspirational and I have no qualms in recommending Snowdrop Place and its staff."
Chris B
carehome.co.uk rating: 5 out of 5
"Mum has had an amazing time. She was a little unsettled the first day or two, but after that she was fine. The staff were very helpful and reassuring in any worries that she had. This was the first time mum had stayed in care so we were extremely pleased with how mum was looked after."
Christine G
carehome.co.uk rating: 5 out of 5
"Mum moved into Snowdrop Place a month ago and has been given 5-star treatment. She has a lovely room on the first floor overlooking the beautiful garden and gets constant care and attention from all the staff. She is out of self-isolation and able to enjoy different areas of the home which has a community and luxury feel. She is clearly enjoying mixing with other residents and enjoys the cafe area downstairs and the hairdressing salon. There are regular activities such as themed bingo, breathing exercises, bottle decorating and board games and last weekend the residents had Pimms and Strawberries and cream for Wimbledon. The staff are amazing. It's fantastic. I can't recommend it enough based on our experience so far. Thank you very much Snowdrop Place."
Alison B
carehome.co.uk rating: 5 out of 5

Read our brochure 'Life in our home. Providing care through coronavirus' for more information on how we're here to help you and your loved one.

Read brochure
Food & Nutrition
Activities & Events
Care & Facilities
What happens now?
Are you ready to discuss your individual care requirements? Pick up the phone and talk to us, book a visit to our care home or come and take a look around our facilities.
Care enquiries
New care enquiry phone lines are open 8am - 8pm
02380 085 133
All other calls
Our fees and contract
We want to be as transparent as possible about how we charge for the different services we provide as well as what's included in our contract. Please click the links below to find out more about our fees and contract.
View typical fees
View Our Contract
Useful downloads
Here to help you make the right decision about your care requirements.
54536