What our families say: Sherwood Court Care Home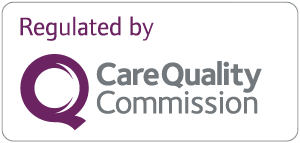 "Staff have been so attentive to his needs and go out of their way to talk with him about his interests. The meals are good and when he needs help with eating there is always help on hand. He is changed into clean clothes several times a day if necessary and his clothes are well laundered. Visiting is now easier and trips out are possible after a long winter."
Jennifer O
carehome.co.uk rating: 4.42 out of 5
"Mum was falling in a previous nursing home and had ended up in hospital on a couple of occasions therefore, we visited 2 or 3 homes to find one suitable. We were most impressed with Sherwood and we are very happy that we chose it as she has had excellent care. Unfortunately mum is at end of life care due to a hospital blunder, but everyone at Sherwood has been fabulous."
B M
carehome.co.uk rating: 4.33 out of 5
"Mum has been happy here and likes the staff."
K H
carehome.co.uk rating: 3.83 out of 5
"Sherwood Court always offers a warm welcome. My brother-in-law is always clean and well cared for. It's a happy pleasant environment. They offer a good range of activities for all to enjoy, and all the staff are great."
Anne F
carehome.co.uk rating: 4.5 out of 5
"Lovely atmosphere, residents very well cared for, couldn't be happier."
P S
carehome.co.uk rating: 4.33 out of 5
"From the very first contact of enquiries from reception through to the manager, I knew this was home for mum. Very professional and helped me before IU had even chosen Sherwood Court at Fulwood Preston. I didn't want mum to go into a home but after meeting everyone and seeing her room, I was so emotionally overwhelmed with how lovely everything and everybody was and still is. Thank you to all the team for a first-class service."
S M
carehome.co.uk rating: 5 out of 5
"Every time I visit I feel welcomed by the staff. The atmosphere is all happy and jolly, I feel like my dad is well cared for. All needs are met to a high standard. If I have any concerns I feel like staff and management are more than obliging to help and sort them professionally."
Amanda S
carehome.co.uk rating: 5 out of 5
"In lockdown, I have visited my wife in the Pod and bedroom visits. The staff have helped with the visits and I am satisfied with the way the home has helped me and my wife in these difficult times."
W T
carehome.co.uk rating: 5 out of 5
"Although my brother has only been here a short time I'm very happy with his care. All the staff are very friendly and welcoming, nothing is too much trouble."
B L
carehome.co.uk rating: 4.58 out of 5
"My grandma felt at ease from day one. Amazing staff, courteous, respectful and do everything they can to make residents and family of said residents feel at ease and that they actually care for the residents. I've not had any other intervention with care homes so to see this with my grandma, I would recommend you do. So polite when I call to speak to my grandma and get updates. I feel like they respect me and truly look after my grandma. My grandma always tells me how she's close to one of the events coordinators, seems they have a great relationship and my grandma is at ease and feels like she's settled. Amazing staff, facilities! Keep up the amazing work you fab team!"
Adam M
carehome.co.uk rating: 5 out of 5
"During the lockdown I have had to rely on telephone conversations and the staff told me everything about my wife eg how she was on that day, her health and what she had been doing and also asked how I was keeping with not seeing her. Today (end of December) a visiting pod was installed outside; this is great! Better for seeing your relatives, it was warm, good hearing and being nearer to my wife - should have been in months ago!"
Anthony H
carehome.co.uk rating: 3.83 out of 5
"We have spent the first Christmas in 10 years not seeing our mum. This was difficult, as has been the whole pandemic, but we felt that the care and support given by the nurses, carers and staff could not be better. We know she is in the hands of people who care deeply for her and for that we are grateful. As a family, we feel that they do their best to communicate any concerns and keep us informed and reassured at all times. Mum has been at Sherwood Court for 10 years now and the care she receives now is the best ever. The home has excellent management and nursing care."
Angela C
carehome.co.uk rating: 4.5 out of 5
"The ongoing coronavirus pandemic has proved to be a very difficult time for us and especially management and all staff in the care homes. I think that the month of May being that the residents were tested for the first time must have been a very difficult time for all and I found that the carers were so helpful when they must have been inundated with lots of calls from relatives at such a busy time. I am very grateful to them. I also speak for all my family as well."
B S
carehome.co.uk rating: 4.42 out of 5
"Our mum has resided at the Court for eight months. We are very pleased with the care our mum receives. The staff are friendly and informative and especially during this lockdown time, have been extremely helpful in making sure we are kept up to date with Mum's everyday care. Any queries we have are dealt with quickly and competently. We wouldn't hesitate to recommend Sherwood Court to anyone that asks."
Jane P
carehome.co.uk rating: 4.5 out of 5
"My husband was in the nursing home 10 months. I found it a very friendly homely place and I had peace of mind him being there as I knew he was being well looked after, which means everything. All staff kind, caring and supportive. The food was excellent. My husband passed away last week and they were wonderful to us all. I will miss them."
Christine P
carehome.co.uk rating: 4.67 out of 5
"After a decline in Mum's health following an infection, Mum was admitted for respite care at another nursing home. The care she received there was absolutely atrocious and in a matter of hours Mum was rushed to hospital to be stabilised, where it was decided full-time nursing care was necessary. Sherwood Court restored my faith in the care service again. Mum has been treated with the utmost respect and dignity, which is second to none."
Joanne L
carehome.co.uk rating: 5 out of 5
"My mother was very quickly and comfortably settled in from the day she was brought from hospital. She received the best possible nursing and palliative care and we couldn't find a better place. All staff are wonderful and the home is kept clean and pleasant. Would recommend for anyone wanting the best care for their loved ones."
Andrea B
carehome.co.uk rating: 5 out of 5
"My daughter and I were very pleased with the general standard of care. The staff were caring and helpful. My wife needed full nursing care so was unable to take advantage of the activities but they seemed to be varied and interesting. The room was light and well maintained and the food was good with varied menus. The home, in general, was well run and I would recommend to anyone."
Peter E
carehome.co.uk rating: 4 out of 5
"My mother has been a resident at Sherwood Court for 2 and a half years. During that time, she has received excellent care and been very well looked after. Changes in her care needs have been discussed with us as a family and her needs have always been put first. The staff are very caring and extremely hard working."
I L
carehome.co.uk rating: 4.17 out of 5
"Lovely home, lovely staff. Good food. Staff seem to be stretched and can't do anything. When they sort this the home would be amazing for the residents first and foremost, but also for the staff. The care is very good and they try their best for every resident. Thank you to Sherwood Court care team! You do a great job!"
Jo Y
carehome.co.uk rating: 4.17 out of 5
"My two grandmothers and my Mother have been residents at Sherwood. I have seen my Mother being cared for by loving friendly and considerate staff. There is always a wonderful welcome and full update on my Mothers condition and wellbeing."
Christine C
carehome.co.uk rating: 3.67 out of 5
"Recently an Operational Manager was appointed to implement and oversee necessary improvements and the consequent quality of care that was required in the home, and as a result, there have been significant changes at Sherwood Court. Accountability has improved and new systems are in place and are adhered to by staff which are greatly improving the care given to residents. Relatives of residents are able to voice opinions, both positive and negative and monthly meetings are held where discussion between relatives and management is encouraged. I am certainly happier with the home than I was several months ago and am looking forward to further stability in the quality and consistency of care delivered to residents when the new manager takes up post. There is still significant improvement needed in the area of activities for residents."
J F
carehome.co.uk rating: 3.75 out of 5
"I visited Sherwood Court today and was astonished at the vast remarkable improvements. I last visited the home 7 months ago and had concerns about the environment and cleanliness. I can only say WOW! what a difference they have made. the home is clean, tidy, smells fresh and is definitely inviting. The staff were laughing and jolly, which is fantastic to see. I was greeted by reception and the manager on entry to the home. They even offered me fresh coffee!"
John B
carehome.co.uk rating: 4.25 out of 5
"Everything is excellent now at the home. My wife is happy and so am I. The operations manager overseeing the home recently is lovely and she has worked wonders. Staff morale is great and it's nice to see them laugh."
Allan H
carehome.co.uk rating: 5 out of 5
"My gran has been in Sherwood Court for 18 months and there has been a massive improvement in the last 3 months throughout the home with new management. Very happy."
Petra P
carehome.co.uk rating: 4.75 out of 5
"Very clean and caring home. Staff smiling, friendly and helpful. Would highly recommend."
Heather J
carehome.co.uk rating: 5 out of 5
"Dad was on the nursing floor since June 2017, however, stimulation upstairs was lacking, so we were advised to move dad to dementia floor where he has settled in very well. Staff are all on the ball for his needs. He dances without encouragement if the music is playing. He seems so much happier."
D H
carehome.co.uk rating: 3.75 out of 5
"My wife went into care 01/01/16 - I cannot fault the staff with the care provided in any way. See the tick boxes, I am very happy with the work and provision of the care home."
Alex S
carehome.co.uk rating: 4.42 out of 5
"In my opinion the current staffing levels (1 nurse and 2 care assistants to 10 patients) is too low to provide the care I expect. She has dementia and does not receive adequate stimulation and attention. The staff try to care as much as possible, but staffing levels do not allow them to spend as much time with them as we would like and the patient's need."
Ann W
carehome.co.uk rating: 3.17 out of 5
"Lovely place, caring staff, clean rooms, excellent food choices and meals. Very helpful, could do with more activities, things to do."
Jean A
carehome.co.uk rating: 4.17 out of 5
"I cannot praise the Sherwood Court Nursing home highly enough. My dad had terminal cancer and was with them for three weeks until he passed away there. In that time he was happy and made comfortable, the staff were incredible and could not have done more for him. The facilities and cleanliness were great and he was treated with dignity and kindness while also having a laugh and joke with the staff which made him feel more like an individual. The overall treatment he and my family received made a very painful time much easier to cope with."
Rebecca H
carehome.co.uk rating: 5 out of 5
"My wife was admitted from the hospital for palliative care. She was only in the home for two weeks before passing away. The family and i were impressed by the wonderful care and attention she was given."
B F
carehome.co.uk rating: 5 out of 5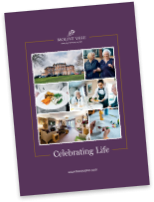 Read our brochure 'Providing great quality care and wellbeing' for more information on how we're here to help you and your loved one.
Read brochure
Food & Nutrition
Activities & Events
Care & Facilities
What happens now?
Are you ready to discuss your individual care requirements? Pick up the phone and talk to us, book a visit to our care home or come and take a look around our facilities.
Care enquiries
New care enquiry phone lines are open 8am - 8pm
01772 307 592
All other calls
Our fees and contract
We want to be as transparent as possible about how we charge for the different services we provide as well as what's included in our contract. Please click the links below to find out more about our fees and contract.
View typical fees
View Our Contract
Useful downloads
Here to help you make the right decision about your care requirements.
162