What our families say: Scarborough Hall Care Home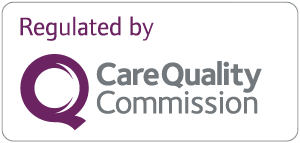 "Since the re-opening of the home after Covid, it has been a comfort to see that the care and dedication of the staff towards my mum's wellbeing have not faltered despite the difficulties of working through a pandemic. I continue to feel that mum is being given the best care and support possible and to see her happy and safe is such a credit to the manager and the team!"
L N
carehome.co.uk rating: 4.33 out of 5
"Very happy with all services and staff. Always polite and helpful, all I can say is it's a good place to be for my mother."
S M
carehome.co.uk rating: 4.25 out of 5
"Mum has settled and has bever brought me cause for her concern. Not all staff members at first appeared approachable but at stressful times have become more receptive to the stress and issues of Covid and going into a home one member of staff has excelled at this and should be recognised as an outstanding member of staff, she is amazing."
S R
carehome.co.uk rating: 4.25 out of 5
"We are very pleased with the overall way the home is run dru9ing the short time our relative has been there. The communication during the recent Covid outbreak whilst unable to visit and updates have been very reassuring. Thank you for making us as relatives welcome and for the care and attention given to our relation."
L F
carehome.co.uk rating: 4.58 out of 5
"The care home is clean and tidy. The staff are friendly and informative about the wellbeing of one's relative. If a change in circumstances or incident occurs a member of staff will contact a family member. They have been strict and adhered to guidance regarding Covid-19. My relative seems quite settled at the home and enjoys the meals and activities. Although that could vary some days due to the Alzheimer's one's relative suffers from."
N H
carehome.co.uk rating: 4 out of 5
"The home is run very professionally and it is a very warm and pleasant experience. My mum seems very happy and has not been distressed or upset for some time now and seems to be settling in well."
Kevin B
carehome.co.uk rating: 4.33 out of 5
"The 5th was my mums birthday. All the carers and staff went to wish her a happy birthday, she received a lovely plant and cake. She said it was one of the best birthdays she has ever had. It was moving to see her so happy. Mum only went into care on the 22nd December, she has settled in very well making lots of connections with staff."
Deborah B
carehome.co.uk rating: 4.75 out of 5
"Our family were not able to visit our relative on a regular basis therefore the staff were wonderful to keep us informed."
Linda S
carehome.co.uk rating: 4.5 out of 5
"Having not been able to travel to see my aunt it was wonderful to spend even a short period with her today. Scarborough Hall has provided excellent indoor visiting rooms which are very comfortable. The booking system is easy and gives a good choice. The staff, as always, 110%. I am so lucky that my aunt is in such a great place."
Roberta T
carehome.co.uk rating: 5 out of 5
"This has been such a difficult time but everyone at Scarborough Hall has been amazing - very caring, accessible and professional. Despite all the new and changing rules and arrangements, they have communicated so well and have been compassionate and sensible in their approach. The Skype calls and new, designated visiting space have been great and the staff have been so resilient and consistent in putting our loved ones first. Thank you."
V P
carehome.co.uk rating: 4.67 out of 5
"The care given to my dad is second to none. Lovely staff."
E G
carehome.co.uk rating: 5 out of 5
"I was able to visit my mother in a safe and comfortable environment. I was so pleased with how well she is. She was happy, cheerful and looked very well cared for."
Michael R
carehome.co.uk rating: 5 out of 5
"My dad has only been living at the care home for a few months, I have visited him within the covid lockdown, once in the garden, and a couple of times in a secure screened visitor suite, both residents and visitors are guided to follow all safety put in place, from masks to hand sanitiser etc. Care for my dad appears good, from communication to mobility assisting, and my dad's appearance is clean and tidy. He seems to have a good relationship with carers, I have not been inside the home yet, but from outward appearances, it is clean, tidy and comfortable, I am always welcomed and given feedback when asked."
Sally Anne W
carehome.co.uk rating: 3.33 out of 5
"Highly recommended, able to have indoor visits in the new pod room, another room is becoming available soon which is great to fit more visits in. The care staff go above and beyond to make relatives feel more relaxed about this awful pandemic. My uncle is happy and well cared for. Management is always available to chat too. I get a phone call at least twice a week from either the Manager or deputy manager just to let me know how my uncle is doing. Nothing is a problem for them. In times like this, we need to know our loved ones are cared for and my uncle certainly is at Scarborough Hall."
Edward T
carehome.co.uk rating: 5 out of 5
"The care and support my sister receives is excellent. The staff are always very caring, courteous and helpful. They have been excellent in their handling of the Covid 19 pandemic. Resident and staff safety has been the primary concern, but there has also been good communication with relatives to explain the policy as circumstances change."
Jane L
carehome.co.uk rating: 4.33 out of 5
"Hi. My mum was with the care home for almost eight years. I must say I can not fault the care and love mum received on the dementia side of the home. The staff, in this mad world we sadly live in, are so brave and courageous. The only downside I had in these years is you must stick up for loved ones on the finance side of things. Without going into it on a personal side, I get the impression that someone else pulls the strings of the management on the finances. Please do not be afraid to ask questions that are personal to you but most of all thank you for the care shown to my mum over the years."
Roy T
carehome.co.uk rating: 4.42 out of 5
"Excellent care and support for my mum is the norm for Scarborough Hall! Special shout out for Admin who go the extra mile to help."
Kevin S
carehome.co.uk rating: 4.83 out of 5
"My mother is very well looked after in every way. The staff are very caring and considerate. They treat my mum with great dignity and thoughtfulness. I would not keep my mum in anywhere I did not think was looking after her properly."
Susan O
carehome.co.uk rating: 5 out of 5
"My mum has been a resident for almost two years. During this time she has been cared for with compassion - in particular during COVID 19. The home and staff have done a superb job of looking after Mum and all the residents in the most challenging environment. Keep up the great work - it does not go unnoticed!"
Duncan L
carehome.co.uk rating: 4.33 out of 5
"The garden visits throughout August have been carried out in exactly the same professional and friendly way that I have come to expect from Scarborough Hall. The staff showing that the care of the residents is paramount."
Roberta T
carehome.co.uk rating: 5 out of 5
"My father has only been with you for a short while and in that time I have only been able to meet with time once in the garden due to Covid-19. I have not been inside the home but found all the staff that I have been dealing with very helpful. he looks well and I am pleased you have got on with his new meds. A very good start and I look forward to visiting under normal circumstances. Thank you"
J S
carehome.co.uk rating: 5 out of 5
"I made my first garden visit today since Covid and as usual, the experience was first class all protocol was covered with professional excellence I have always experienced since 2015 the staff should be commended for all their hard work in keeping residents healthy, safe and happy."
Roberta T
carehome.co.uk rating: 5 out of 5
"The recent garden visit facilitated by Scarborough Hall was a real tonic during the current pandemic. Really grateful to Scarborough Hall and their staff for making the visit possible. Previous to this being able to Skype has allowed me to maintain visual contact with Mum which was so important. Overall my impression of Scarborough Hall has been one of a friendly yet professional environment where Mum has benefited from the community. I do feel the staff have made a tremendous effort to get to know Mum which has certainly benefitted her to settle in. Thank you."
Mark L
carehome.co.uk rating: 4.67 out of 5
"I have both my parents in Scarborough Hall and I couldn't wish for them to be in any better place. The staff look after them as if they were their own and even though I haven't been able to visit them due to the restrictions, I have been comforted knowing that they are in such good hands. Nothing is ever any trouble to them and everyone is so happy and friendly creating a lovely family atmosphere. I can't thank the staff enough for what they do for my mam and dad and I wouldn't hesitate to recommend the home to others."
Claire E
carehome.co.uk rating: 5 out of 5
"My mother has been a resident at Scarborough Hall for the last 27 months and we have been extremely happy with the care and support she has received and how the staff have become extended members of our family. We were a little apprehensive with the change of ownership but we have noticed very little differences in the management and staffing of Scarborough Hall and my mother continues to have a happy and fulfilling life there. The activities that she is involved with are suited to her immediate enjoyment and stimulation and the regular communications we receive allow us to know what she has done in the previous week The last few months have been extremely difficult for the management and staff at the home but they have managed fantastically in very different circumstances. On Thursday's when we clap for the NHS we clapped for them as well and hope that it helped individual staff members get through the days."
Christopher W
carehome.co.uk rating: 4.5 out of 5
"Coping with dementia is never easy, but Scarborough Hall are doing an excellent job for my father. The family is kept well informed, and the home seems to be run very efficiently. The admission documentation was clear and the admission process was completed by email over a couple of days, very happy with the service. Due to COVID I have not been able to visit, but talking to my dad over the phone is easily done through the friendly staff."
Ian S
carehome.co.uk rating: 3.75 out of 5
"I can't praise the staff enough. My mother receives such good care and attention, especially as now she is no longer mobile and her care needs have increased. I'm most grateful and would definitely recommend Scarborough Hall as a tip-top home to anyone who asked."
Margaret B
carehome.co.uk rating: 4.17 out of 5
"Continues to be an excellent home for my father. Relaxed yet structured, cares for individual needs. The management and staff are very supportive of residents and families. The carers are observant and respond quickly to medical problems referring to nurses, doctors and hospital. The change of ownership has been well managed (nice new uniforms)."
J H
carehome.co.uk rating: 4.58 out of 5
"The staff at Scarborough Hall are well trained, knowledgeable and helpful in their interface with residents and their relations. Dealing with residents with dementia is not an easy task on a daily basis, but the Scarborough Hall team are always welcoming and friendly. The home is clean and tidy and food excellent."
J L
carehome.co.uk rating: 4.64 out of 5
"Always friendly, helpful and knowledgeable regarding my sisters health, spirits and needs. My sister has been in Scarborough Hall for 10 years and is happy, not something every home can say. Everyone knows my name and always says hello. It is not easy looking after my sister, but Scarborough Hall do it so gently. The 2 senior officers are always available. Thank you Scarborough Hall."
A S
carehome.co.uk rating: 4.5 out of 5
"This is a good friendly home. Most of the care staff are amazing. If there are any issues talk to the manager at any point in time."
K S
carehome.co.uk rating: 3.55 out of 5
"The home is always clean and tidy whenever you go. The staff are welcoming and you can see that they genuinely care about the residents and their families. They always remember your name and make a point of updating you on your loved one's progress and how they are and have been. I have confidence that my mum is well looked after and she is happy which in turn makes our family happy."
Lisa N
carehome.co.uk rating: 4.17 out of 5
"My gran has been in the home for approximately 3 months so based on that time frame I have found the home to be lovely. The food is excellent, good meals and lots of choice. The staff seem very friendly and willing to help with some going above and beyond what's expected. Resident rooms could do with a re-vamp (fresh paint, new carpets etc) as some are a bit tatty. Overall, a lovely home. I highly recommend."
Shelley P
carehome.co.uk rating: 4.5 out of 5
"We wanted to take this opportunity to express our heartfelt gratitude for the care and treatment that Scarborough Hall and all the staff have given to our Father. Even through challenging & difficult times, he was always treated with utmost care and compassion. Dad was always a caring and considerate person who loved to help people and it was so nice for him to be able to spend his last few months in an environment which reciprocated this. Your staff and their passion for the residents shows the passion they have for the work they do & we clearly saw their emotions. The support you gave us together with the District Nursing and Hospice teams was amazing, from the constant care for Dad to the endless refreshments and care for us has made such a sad and difficult time a little easier to cope with. On the night of his passing, your staff were just fantastic and we can honestly say we embraced them as part of our family. So a huge thank you to you all for everything just AMAZING."
Darren P
carehome.co.uk rating: 5 out of 5
"My grandmother was a resident in Scarborough Hall until she sadly passed away. The care she received from her admission to her passing away was amazing All of The staff from the management to the housekeepers should be very very proud of what they do and they are all wonderful. Nothing was ever too much trouble."
C T
carehome.co.uk rating: 4.92 out of 5
"All the staff acknowledge any visitors and are willing to listen to any concerns raised at any time. They have always been very helpful and considerate on every occasion."
Eileen M
carehome.co.uk rating: 4.92 out of 5
"My Mother in Law has been in Scarborough Hall for some year now. She is a difficult person to care for but in all that time, I have been extremely happy with the care and love shown to her. The staff are so patient with her and supportive of me. The building and surroundings are excellent."
Jasmin T
carehome.co.uk rating: 5 out of 5
"Very satisfied with the care home in every department."
Brenda D
carehome.co.uk rating: 5 out of 5
"My mum has been a resident at Scarborough hall for 5 months. We are extremely happy with the care that she receives on a day to day basis. The staff are friendly and caring and treat my mum with the utmost care and respect. My mum is encouraged to be independent where she can be but there is always someone to help her when she needs it. Scarborough hall is always lively and has a good range of activities for my mum to enjoy. The staff work hard to encourage mum to join in and enable her to enjoy the activities. All of the staff are welcoming to me and my children when I visit and take time to tell me what mum has been doing, how she has eaten, slept etc. But above all else, Mum is happy and settled at Scarborough Hall."
Faye B
carehome.co.uk rating: 5 out of 5
"No supervision in rooms, we as a family have found mum with head on the table and bent over in her chair. A lot of the staff are excellent. Some are not. Don't give enough fluids for me."
Karen S
carehome.co.uk rating: 3.33 out of 5
"Exellent staff and care throughout. Highly delighted with the support and care of resident and family. Chef very thoughtful and caring of individual needs. I recommend the home frequently. Thank you all very much."
Jane H
carehome.co.uk rating: 4.67 out of 5
"Every member of staff from management to maintenance are always friendly, polite and helpful. The care of our Mum is faultless. She is treated with respect and dignity at all times. As a family, we are also treated exceptionally well with opportunities to discuss mum and find out anything we need to know."
Lyn B
carehome.co.uk rating: 4.5 out of 5
"Scarborough Hall is a well run facility that delivers an excellent standard of individual care by highly motivated and well trained staff."
Vicky B
carehome.co.uk rating: 4.33 out of 5
"Wonderful, caring and respectful. Lovely meals. Lovely staff."
Sally S
carehome.co.uk rating: 5 out of 5
"My experience with Scarborough Hall has been very good, every contact very kind and considerate. The facilities are excellent, the only thing I can say there is in my experience, two or three carers that should not be looking after people with these illnesses. I think it is a very very difficult job that needs time and consideration. I truly appreciate you all. You would then be 100%."
J W
carehome.co.uk rating: 4.67 out of 5
"Mum has been in Scarborough Hall Care Home for 8 years moving in 4 months after it opened. We have been very happy with the standard of care provided and the attitude of all staff over the years. Mum has deteriorated considerably in this time so is less able to enjoy the activities on offer but the caring attitude of the staff (esp the carers) is incredible- they obviously have a soft spot for mum and treat her with humour and dignity. She is totally self-funded (unlike many of the residents) and it can be galling to be expected to provide paid chairs, wheelchairs, commode etc when others get it free- that I know is not the fault of the home but the system!"
J J
carehome.co.uk rating: 4.42 out of 5
"Dad moved into Scarborough Hall after not settling very well in our first choice of care home in Scarborough. Within a week of moving in, it was obvious to all of us that Scarborough Hall should have been our first choice. Dad is very well looked after here and he's happy and content which means a lot."
Charlotte C
carehome.co.uk rating: 4.58 out of 5
"Helpful staff, quick to contact me if there are any concerns regarding my uncle. It is expensive but at least I have the peace of mind knowing he's getting cared for properly."
Steven R
carehome.co.uk rating: 4 out of 5
"My mother is receiving a level of care and attention that is not possible to deliver at home. I am very pleased that she is settled. She very much enjoys the garden whenever possible and overall, is much more content than she was at her previous care home."
H R
carehome.co.uk rating: 4.55 out of 5
"After two lengthy stays in the hospital, it was decided that my father would not be able to return home. We looked at some 20+ care homes in Scarborough and was very pleased when Scarborough Hall agreed to take my father. The premises are purpose designed and only 7 or so years old. The staff are excellent and try their very best to help but in a very respectful manner. What's great is that my father says he feels safe, he likes the food and is very comfortable."
Geoff
carehome.co.uk rating: 4.75 out of 5
"Because my relative has no family in Scarborough, it is paramount that I need to be comfortable with the level of care being provided. Whenever I am able to visit, the staff are always friendly and helpful. My relative, although yearning to be back in his hometown (which he left aged 14), does say that it is nice/OK in Scarborough Hall. He has never given me any adverse comments other than his desire to be "with his people"."
Linda R
carehome.co.uk rating: 4.08 out of 5
"My mam recently moved into Scarborough Hall and I simply could not be happier with how she has settled and the care she is receiving. I know this is because of the caring staff and the very warm welcome they gave her. All the staff are very kind, patient and helpful and I know that her individual needs are being looked after. The home is clean and fresh, it has a lovely warm, friendly 'feel' and it's not stuffy or old. She is enjoying the activities, the hair salon and the food, she even looks to have put on weight. The initial move was very difficult for me, but the staff were very considerate and reassuring and put me at ease straight away and any doubts or worries I had were easily dismissed. It was the hardest decision I have ever made when deciding to put my mam into care. Having looked around 5 other homes, choosing Scarborough Hall was the easiest and now proven to be the best decision I could have made. My mam is happy, safe and well cared for .. what more could I ask for!"
Claire E
carehome.co.uk rating: 5 out of 5
"Overall I would describe Scarborough Hall as very good. Friendly, helpful staff. Clean and comfortable room and restaurant quality food. Grandma is very happy here overall and has made some lovely friends in both staff and residents."
E W
carehome.co.uk rating: 4.25 out of 5
"More care for personal hygiene, could be better (showering etc). Have to ask for someone to shower him."
C D
carehome.co.uk rating: 4.09 out of 5
"All Staff are professional and very caring - some going above and beyond their remit. It is a warm and safe environment with lots of activities and interaction. I do not have to worry!"
Shirley B
carehome.co.uk rating: 5 out of 5
"My mother has been a resident for five months. To date, I have been very pleased with the overall service and standard of care. Nothing is too much trouble which is a great comfort."
Duncan L
carehome.co.uk rating: 4.83 out of 5
"Scarborough Hall Care Home looks after my brother. Making sure he is safe and well cared for. Everyone (staff) here are happy and positive whatever the demeanour of my dad and the other residents. Knowing he is in a safe place is a real weight off our minds."
S R
carehome.co.uk rating: 4.25 out of 5
"Over the past two years since my mother entered Scarborough Hall, it has gone from good to excellent in my view. Many good changes have been made and any comments or concerns I have are welcomed. Several activities a day are provided with a wonderful variety. My mother loves the outings and a varied menu. The staff are approachable and very friendly and ready for a laugh and a chat. The care home has a wonderful family atmosphere and is kept spotlessly clean. I have complete trust in the staff for my mother's care and rejoice that she is happy and comfortable there."
Trisha W
carehome.co.uk rating: 5 out of 5
"I've found that the care given at Scarborough Hall is first class. Any queries are answered almost immediately and if anything requires being done, it is carried out both professionally and with care."
Ann R
carehome.co.uk rating: 4.83 out of 5
"My dearest friend has lived at Scarborough Hall since April 2018. It was a huge wrench for her to leave her beautiful home, but she was very warmly welcomed into her new surroundings. Residents are encouraged to make their room 'their own' with favourite pieces from home. My friend uses a wheelchair and is fully dependent, but still enjoys life. In a typical day she might have her hair done or a manicure, then perhaps be taken for a stroll in the gardens or to the conservatory or coffee lounge (for her favourite Cappuccino and a scone). Later there's a big screen film or sing-along to enjoy. In good weather, there are outings to the park or beach. If she is unwell, a doctor or ambulance is called immediately (and I am informed asap). The staff are 'the heart' of Scarborough Hall. The manager and her teams (Care/Domestic/Catering/Activities/Admin) are truly dedicated. Whenever I visit, there is always a buzz about the place – an 'energy'. Thank you to all concerned for your excellent care."
Sheila B
carehome.co.uk rating: 4.58 out of 5
"Excellent care home, staff are so helpful and always inform you of anything. They have great activities and are very welcoming and the manager always has time to speak to you. The home is lovely and has a great atmosphere with always plenty going on. My friend is so well cared for and I wouldn't put him anywhere else. Thankyou, Scarborough Hall."
CT
carehome.co.uk rating: 5 out of 5
"My sister was shocked to have to at the age of 57 to be placed in a "home". Scarborough Hall is now my sisters home to take her away from the love she is given there would break her heart. Scarborough Hall is family to us now. I can sleep at night knowing my sister gets the enormous amount of help that she needs."
Anne S
carehome.co.uk rating: 4.75 out of 5
"The care home has good facilities for all residents. Staffing levels are good and the staff are of a high quality and care for the residents in a professional and caring way. Individuals have dedicated care plans which are discussed and agreed with residents and their family. Record keeping is excellent and incidents are recorded and followed up appropriately. The food is catered for individuals and is of a high standard. When a resident returns to the care home after a day out with family the staff make great efforts to welcome the resident back home to resettle them into the home which is extremely helpful as unfortunately, my mother has no memory of Scarborough Hall once she leaves for a short period."
Christopher W
carehome.co.uk rating: 4.17 out of 5
"Scarborough Hall Care Home has worked hard to not only meet but exceed my mum's care needs, we are delighted with facilities, opportunities for participation in a wide variety of activities and the way all the staff care for her, supporting her ongoing needs whilst maintaining her dignity and rights. Team leaders and manager are relentless in their efforts to find out how to continually improve services to bring the best of care to their residents this really is a place that feels like home for service users and their families."
Debbie
carehome.co.uk rating: 4.92 out of 5
"My husband is looked after well. He is treated with dignity and kindness and that is the main thing. His medical needs are monitored well. He really needs his feet up more often but I do understand that it needs staff supervision as he cannot his chair controls easily and needs help putting the footrest down."
G F
carehome.co.uk rating: 4.5 out of 5
"Mum is generally happy whilst living in Scarborough Hall. The staff are friendly and approachable and genuinely care."
Melanie W
carehome.co.uk rating: 3.75 out of 5
"The overall care and staff are excellent. I couldn't be happier to have my mother residing at Scarborough Hall safe in the knowledge that she is so well cared for."
David P
carehome.co.uk rating: 5 out of 5
"Good to have another review. Staff say mother has had another change of character, (for the better), long may it last. Lots of varied activities, can't make them all but did manage the 'dementia/Alzheimer's' talk. Some new family members came. very interesting comparing behaviour etc. All much the same except the longer term residents more pronounced. Lots of activities to happen in April. Staff as good and pleasant as ever, trying very hard but nothing to complain about.l"
Charmian R
carehome.co.uk rating: 5 out of 5
"My Mum has been in Scarborough Hall for nearly 2 years now and I have never once doubted our decision in choosing this care home. The staff are very friendly and approachable and have always treated my Mum as a first class citizen and never a burden. The care home is always lively with lots going on for the residents. I would definitely recommend."
J B
carehome.co.uk rating: 4.5 out of 5
"My father who was suffering from dementia and my mother who has post-operative complications from knee surgery were both residents at Scarborough Hall Care Home from January to April. My father who died 12th March 2017 was treated with kindness and dignity until the end of his life. My mother has been cared for in the same way. I have always found the standard of care, hygiene and cleanliness appropriate and of high standards."
Tim T
carehome.co.uk rating: 4.67 out of 5
"Very friendly place. Staff are very welcoming, the home is clean, food looks nice, love the hairdressers."
Mary I
carehome.co.uk rating: 4.58 out of 5
"My mother couldn't be happier about the care she is receiving. She's loving living here. She loves all the activities that are on offer, she's made a lot of friends and feels right at home here. The staff here could not do a better job, they are all lovely and caring towards the residents and visitors."
Agata C
carehome.co.uk rating: 5 out of 5
"Since overseeing my brother's placement at Scarborough Hall Care Home, I have seen such a marked improvement in his general wellbeing. He has become much more animated and is now able to communicate his opinion, rather than simply agreeing. On our outings (by car) he recognises and is able to comment on places and past experiences that we encounter or bring up in conversation. I have to say that these improvements are in my opinion entirely due to the care, compassion and considerable diligence of the staff at Scarborough Hall Care Home."
Eric H
carehome.co.uk rating: 5 out of 5
"The tops, and the cleanliness too. Thank you."
G S
carehome.co.uk rating: 4.92 out of 5
"Overall, good very pleasant staff."
Stephen B
carehome.co.uk rating: 4 out of 5
"After living contentedly at Scarborough Hall for 9 months, sadly my mother passed away last month. Mum's wish had always been to die peacefully in her own bed and Scarborough Hall made that possible. During her final days, mum continued to be treated with great dignity and care. Although always remaining professional, it was obvious that a number of staff were genuinely affected by mum's decline. Scarborough Hall were happy for us to stay with mum all the time which meant so much to us. We were given incredible support, with friendly chats, hugs and endless offers of tea and food. We knew that we were being cared for as well as mum. We were incredibly touched to see our friends from the Hall at mum's funeral, still giving us hugs and showing that mum was not forgotten. Scarborough Hall is a CARE home in the best sense of the word."
Audrey E
carehome.co.uk rating: 5 out of 5
"I popped in to see my friend. First time I've ever been in Scarborough Hall or any other care home for that matter. All I can say is wow.. it smelled lovely, very clean (for some reason I thought it would smell) I was showed where to find my friend and offered a coffee. A posh coffee from their lovely lounge! We sat and watched the fish for hours. There was lots of activity going on around us. The staff was all smiles and look happy to be there. My friend says she's very happy there and she's well fed. I know when my time comes I'll definitely be booking in Scarborough Hall."
G H
carehome.co.uk rating: 5 out of 5
"We have only visited the home twice, so it is difficult to have an informed view. On first impressions, we have found it friendly and accommodating."
Martin U
carehome.co.uk rating: 4 out of 5
"During end of life care my relative received excellent care, staff, always approachable and ensured dignity was maintained. Only slight issue was pain control not initially managed as well as it could have been but as soon as it was discussed appropriate action taken and sorted immediately very happy with response and care. Care and especially support given to the family following our relatives passing was excellent and caring. The staff here are excellent, caring, approachable and can't do enough for resident and family. Thank you all"
J H
carehome.co.uk rating: 4.27 out of 5
"A visit to see my mum is always a pleasure. Her individual needs are understood and actioned appropriately. There seems to be a good retention of staff. The facility is purpose built, bright and safe. Families are made most welcome and are fully engaged with by the staff. I would have no hesitation in recommending Scarborough Hall."
Anthony S
carehome.co.uk rating: 4.36 out of 5
"I find the care and support given to my husband first class. The staff are all friendly to both myself and my husband and are always very welcoming."
Deirdre S
carehome.co.uk rating: 4.83 out of 5
"My mother has been at Scarborough Hall Care Home for 18 months. It is run like a hotel. the staff are efficient and friendly. There is always a listening ear when we have concerns to share. Very good programme of activities to keep mum busy. Good food which we sometimes enjoy with mum too. Good support too from doctor, district nurses and hospice care at home team. Scarborough Hall Care Home is the best!"
Patricia W
carehome.co.uk rating: 3.75 out of 5
"My Husband has been welcomed and has been entered into most activities. They have regular meetings for relatives to inform of any changes. Every personal attention is catered for and we are informed of any change no matter how small. I feel very lucky and happy in my own mind. Thank you."
I L
carehome.co.uk rating: 5 out of 5
"Very happy with the care my mother is receiving. My mother has dementia and therefore requires a lot of care. The staff are wonderful here. My mother looks so happy."
Yvonne W
carehome.co.uk rating: 4.92 out of 5
"Scarborough Hall is a very friendly and caring place. My mother seems to be happy here and the staff are very professional."
S J
carehome.co.uk rating: 4.42 out of 5
"My mother has lived here since November 2014. We believe she is well cared for, in spite of this she has times when she is deeply unhappy. This worries us. She does not seem to eat much. Last time we called she has rejected a crusty roll which she had been given in spite of the fact she has no bottom teeth. Perhaps she chose it herself?! Her room has become very shabby, her bedside lamp was taken away and not returned and her TV has only just began to work."
I W
carehome.co.uk rating: 3.09 out of 5
"It is comforting to know that the staff have eventually been able to accommodate my husband's needs during his settling in process. The staff have overcome the challenges that my husband has presented them with and his safety and security is in evidence with the fact the staff have communicated with me is a great relief. Thank you."
Carole Anne H
carehome.co.uk rating: 4.33 out of 5
"My mother has been a resident for 5 years and has been very well looked after in those years.The staff are caring and polite and always contact me if there is any need to do so. Mum seems quite happy there and has come to know some of the staff very well. She says the food is good and is able to have extra drinks (especially tea) whenever."
Gloria S
carehome.co.uk rating: 4.08 out of 5
"My mum has only been a resident since January but I have always been made to feel welcome. Mum has quite complex needs but the staff have given excellent care and compassion. I have always been kept informed about mum's care if there are any changes. The staff are friendly, caring and always cheerful. I feel at ease knowing mum is in a safe caring environment."
L S
carehome.co.uk rating: 4.58 out of 5

Read our brochure 'Life in our home. Providing care through coronavirus' for more information on how we're here to help you and your loved one.

Read brochure
Food & Nutrition
Activities & Events
Care & Facilities
What happens now?
Are you ready to discuss your individual care requirements? Pick up the phone and talk to us, book a visit to our care home or come and take a look around our facilities.
Care enquiries
New care enquiry phone lines are open 8am - 8pm
01723 821326
All other calls
Our fees and contract
We want to be as transparent as possible about how we charge for the different services we provide as well as what's included in our contract. Please click the links below to find out more about our fees and contract.
View typical fees
View Our Contract
Useful downloads
Here to help you make the right decision about your care requirements.
48476