What our families say: Rothsay Grange Care Home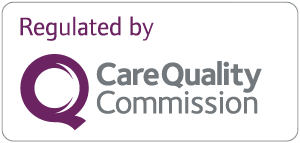 "My brother has been here for about three and a half years and loves it. His room is delightful and all the staff are very kind and caring. THey seem to have coped so well during this Covid outbreak."
J H
carehome.co.uk rating: 4.25 out of 5
"My first experience of being a patient for respite in a care home. Rothsay Grange has superseded all that I had desired. I have spent eleven days here with the most uplifting staff. Very impressed with the continuity of cleanliness throughout each day. Owing to leg ulcers I've experienced a number of nurses during the past sixteen years, however, none has compared to the one treating me here, she has been exceptionally gentle. A variety of excellently cooked food. I shall leave here well and truly satisfied with the love and care shown to me and will not hesitate in coming back for further stays in the future. Money well spent!"
Sarah B
carehome.co.uk rating: 5 out of 5
"I find everyone quite helpful. Staff always doing a good job to the best of their ability. I'm quite happy here."
M N
carehome.co.uk rating: 5 out of 5
"Very nice care home. Everyone of the staff are very pleasant and always willing to help."
A C
carehome.co.uk rating: 5 out of 5
"Find staff friendly and helpful."
Melvyn D
carehome.co.uk rating: 5 out of 5
"Mum has been a resident at Rothsay Grange for a year now. Much of this time has been under Covid-19 lockdown regulations which have prevented us from visiting her, as she is bedridden and has advanced dementia. The entire staff have been outstanding in their kindness and exemplary care, not only towards mum but also to my sister and me. Their sensitivity towards the needs, anxieties and frustrations of our close relatives has given us reassurance that the best mum in the world has been given the best possible care under these extremely challenging and unique circumstances. In thanking the whole team, I can only say that we are so fortunate to have discovered and entrusted our mum's wellbeing to Rothsay Grange."
Richard B
carehome.co.uk rating: 4.42 out of 5
"Most of the time it's all ok, there are times when snags crop up but the staff do a very good job to the best of their ability. I get on with the patients and the food is very good always hot and tasty."
M N
carehome.co.uk rating: 4 out of 5
"Rothsay Grange has shown a very sensible approach to Covid and allows visits but with appropriate PE. My mother has settled in well and is enjoying herself and making friends. The staff are very helpful and friendly and you feel you can relax as your relative is in good hands. Thank you for everything."
M F
carehome.co.uk rating: 5 out of 5
"Dad became a resident at Rothsay Grange at the end of December for respite initially but is now staying on. All the staff have been so kind and friendly. The way they have all taken the time to get to know Dad to help him settle in has been wonderful. He thinks the nurses are all lovely. The staff nurse in charge each day has worked closely with both Dad and me to ensure his transition and care was right and Dads needs were met completely. They liaise with me when any changes are made to his medication, treatment etc. Rothsay is clean, bright, very friendly and has a lovely homely feel. Highly recommend."
Georgina
carehome.co.uk rating: 4.42 out of 5
"Due to Covid I have not actually been inside the property but visiting the 'pod room' has been helpful. Staff are very supportive."
S O
carehome.co.uk rating: 3.71 out of 5
"I had a recent Skype call with my husband and the carer was so proactive and would engage with myself and my husband all through the call. It was so rewarding to see my husband engaging with us both in his own way."
Rosemary W
carehome.co.uk rating: 4 out of 5
"All members of the family are very happy with everything."
Jill H
carehome.co.uk rating: 4.42 out of 5
"We have found Rothsay Grange to be a caring, friendly and welcoming home for Dad and previously Mum. It means a lot to know that they have received, and continue to receive, great care."
Andrew W
carehome.co.uk rating: 4.92 out of 5
"I have been so pleased by the care both my dad and my late mum received here. Despite lockdown, and losing our mum during this time, we still felt completely reassured that Dad was in the right place. The staff are all lovely and very helpful."
Alison T
carehome.co.uk rating: 4.92 out of 5
"Excellent, especially throughout the pandemic. Thank you."
J M
carehome.co.uk rating: 4.92 out of 5
"I have found the staff and management very kind compassionate and friendly when either looking after my wife or assisting me and keeping me fully informed as to how she is getting along. I am completely happy with the way my wife is cared for. She wants for nothing which puts my mind at rest."
John U
carehome.co.uk rating: 5 out of 5
"Mum has been at Rothsay Grange Care Home for nearly two years and care there has been very good. The staff are always friendly and helpful and they really do look after mum. Mum enjoys it there too and she always has something good to say about the carers. She has her "favourites" too, who she often talks about when I speak to her. During the COVID pandemic, Rothsay Grange have been excellent in their care and support of residents and their families as well."
Jonathan S
carehome.co.uk rating: 4.75 out of 5
"Like all relatives during this period of lockdown, my family and I have been unable to see Mum for some time. I'm in touch and constantly reassured by the staff and the procedures and protocols in place, to protect staff and residents. It's no coincidence that Rothsay hasn't experienced a single Covid-19 case. Last week, an outdoor visit was implemented for those residents who were able to understand or maintain social distancing, and in bright sunny (hot) conditions, my sister and I were able to see Mum and reassure ourselves of her wellbeing and care. Preparations were thorough, and we had seats under an umbrella whilst Mum was two metres away in the shade, accompanied by a carer who held her hand for us. We didn't have to go inside the home at all and the whole appointment system worked really well."
Julia B
carehome.co.uk rating: 4.58 out of 5
"My husband received exemplary care during his stay at Rothsay Grange Care Home. He was not always the easiest of residents but was always treated with care and kindness. I was always kept updated if his condition deteriorated and his care plan was regularly reviewed with myself. The Manager's door was always open, if I had any concerns, no matter how small. I could relax knowing he was in safe and caring hands."
Pam H
carehome.co.uk rating: 4.75 out of 5
"Mum tells me that the staff are very kind and do all they can to help. We have thoroughly enjoyed our first two, out of doors face to face visits, and would like to thank the staff for making this happen. As mum's next of kin, I have found the staff have been very friendly and helpful in answering my enquiries however small and making sure that I am informed of any matters of importance. This gives me confidence that mum is being well cared for in these difficult times of the covid-19 pandemic. Thanks to you all."
Richard B-G
carehome.co.uk rating: 4 out of 5
"I am so pleased that my mother and I selected Barchester Rothsay Grange. I cannot fault anything form the environment and quality of food through to the quality of staff and management. I have 100% faith in the team and the care of my mother. They, and the home as a whole, are a huge credit to your business."
A T
carehome.co.uk rating: 5 out of 5
"Since my husband first came to stay at the home he has been treated with the utmost respect and kindness, even when his ff whenever we visit. The manager's door is always open and no matter how busy she is, she is always available to talk to us. We are always kept updated regarding my husband's care."
P H
carehome.co.uk rating: 4.58 out of 5
"I wrote a review form after mum came to Rothsay Grange with a glowing report of our initial experiences. As Mum's stay nears its end, I can confirm that she has been cared for at the very highest level. All staff have been kind, caring, helpful and accommodating. Mum will be slightly sad to go back home but keen to return to independent living. Thanks to all at Rothsay Grange. If necessary, we won't hesitate to come back. This is the most comforting feeling for Mum and the whole family. We are lucky."
R B
carehome.co.uk rating: 5 out of 5
"I have used Rothsay Grange Care Home three times for short-stay respite and each time my husband, who has Alzheimer's has been extremely happy during his stay. He always has a smile on his face when I collect him. The management always say he is a pleasure to have him stay and I feel very happy knowing he is happy and being well looked after. The staff are lovely too. Nothing is too much trouble."
Rosemary W
carehome.co.uk rating: 4.17 out of 5
"Without exception, all staff have been friendly, attentive and keen to oblige. Care is administered to suit the individual needs of the client making them feel special and welcome. Nothing seems to be too much trouble. The building is spacious, clean and bright with none of the smells frequently associated with care homes. The room is sufficient for respite accommodation and well-appointed. Clients are encouraged to bring familiar items from home. The shower pressure is a little fierce and cooler than Mum would prefer. Otherwise, the en-suite bathroom is ideal and much appreciated. The food is excellent. I have enjoyed eating lunch with Mum and have had several cups of tea and coffee. The chef even made a delicious cake for her Birthday which was shared by all. Mum has always enjoyed independent living at home, but I really think we are going to have our work cut out taking her back home after a most comfortable stay here. Perhaps the most telling testimony is that Mum is thriving both health-wise and in terms of contentment, something I had not expected before her admission. Thank you all."
Richard B
carehome.co.uk rating: 4 out of 5
"My wife has been a resident since 12th March 2019. She has settled well due to the attention, support that she receives both from the carers and nursing staff. We also find the management excellent in every aspect of running the home. Friendliness and help to my wife and myself as her husband and carer."
John U
carehome.co.uk rating: 5 out of 5
"Staff very kind and caring. My sister loves the singing."
N W
carehome.co.uk rating: 3.82 out of 5
"Very good respite care stay. Expensive but the facilities are very good."
A H
carehome.co.uk rating: 4.5 out of 5
"My husband was resident in Rothsay Grange for a short period, from beginning of July until 22nd August when he passed away. During that time, I have only praise for all the staff, my husband's care was excellent. There is a warmth at Rothsay, a real family atmosphere and I am so grateful for the love and kindness shown to myself during a more difficult time. I have no hesitation in recommending Rothsay Grange."
C H
carehome.co.uk rating: 4.92 out of 5
"On initial meeting and assessment of my wife, all management very concerned, attentive and caring. After my wife's admission to memory lane, all staff from management down are very caring, always showing interest for my wife and all of us who visit. Also, I receive continual contact as required as to my wife's well-being, including contact with her NHS Mental Health Team and Social Services."
John U
carehome.co.uk rating: 5 out of 5
"My wife has been a Memory Lane resident since July 2018. The kindness and care she has received has been excellent and made me realise that Rothsay Grange is the right place for her. I see how caring and friendly everyone is every day during my daily visits. With activities and/or entertainment every day, it's more like a holiday camp! My wife recently celebrated her 60th birthday and the care home allowed me to hold a large scale party on the premises. Excellent! Everybody and everything is excellent."
Peter S
carehome.co.uk rating: 5 out of 5
"My mum is receiving very good care here and seems as well and happy as can be expected considering her condition. All the staff are always friendly, polite and helpful."
Joanne R
carehome.co.uk rating: 4.67 out of 5
"We had lunch with Mum, Dad and Mum's sister and cousin in the dining room. The carers were cheerful and attentive. The food was very good. The atmosphere warm and friendly. It was a lovely gathering, great fun. It was the first time Mum's sister and cousin had been to the home and they were hugely impressed with it all and loved Mum's light and spacious room."
Jackie M
carehome.co.uk rating: 5 out of 5
"The staff were caring and really friendly. In the face of worsening circumstances, they did their best in maintaining morale and the interests of the user. I felt that their care was genuine. The bedroom was a good size, had a view over the garden area and bathroom/shower facilities were ensuite, modern and excellent."
Peter G
carehome.co.uk rating: 4.5 out of 5
"As soon as you enter Rothsay Grange you can tell it is a happy place to be in, either residing or working and this comes from the top. From the first day we made enquiries into my father entering the care of Rothsay Grange, we have experienced friendly and helpful staff who have gone out of their way to make his transition as pleasant as possible. It is not easy to move into care, especially when before you had an unhappy experience, but the staff have given us all the help possible, to make my father as settled and safe as possible. Thank you."
Patricia S
carehome.co.uk rating: 4.92 out of 5
"My mother-in-law's care was excellent. Everything was well organised, staff were efficient, caring and capable. Despite caring for dementia sufferers, staff remained good humoured, thoughtful and kind. Entertainments on offer were regular, well planned and tailored to residents' needs and requests. Rooms are light, bright and a good size with ensuites. Memory Lane provided lovely links with the pas and little touches like photos on doors helped people feel at home."
Angela B
carehome.co.uk rating: 5 out of 5
"Rothsay Grange care was excellent. My mother-in-law had dementia. Staff cared for her with good humour and kindness. Activities were varied, geared to residents' needs/requests. Her room was bright, spacious, light and comfortable with en suite shower facilities. This was her second care home and we were impressed by Rothsay's attention to detail, comfort, security, warmth and efficiency. Staff reacted to any problems and resolved them. Family members were made very welcome. It has a pleasant, homely feel. Memory Lane gives great links to the past and little things help residents feel at home - like carols at Christmas, a photo on the door, a room for the family to gather for a get-together, a pleasant area daily for residents to enjoy meals etc. Dementia sufferers are not always easy to deal with but Rothsay Grange staff took it all in their stride. My mother-in-law said that she liked it there, which she never said at her previous care home! Well done, Rothsay Grange."
Angela B
carehome.co.uk rating: 5 out of 5
"Leaving the mother who we love in a nursing home because she has dementia is like leaving a small child in boarding school. Will she be happy? cared for? well fed? make friends? sleep at night? The answer to all these questions is yes if she is going to Rothsay Grange. From the beginning of her stay, my mother was clearly in expert, loving hands. All staff understood the dementia, treating her gently and with respect. They knew her needs and met them. And she had some fun. We will always be grateful to them."
Janet G
carehome.co.uk rating: 5 out of 5
"From the very first moment I walked into Rothsay, I knew we had made the right decision to place our mum here. Rothsay has not failed to impress from that day to this. The levels of care, the food, facilities and the wonderful staff that work in memory lane, they made mum's move and settling in very easy for her. Mum has, without a doubt, been happier at Rothsay and I think this is largely due to the fact that your wonderful staff have settled her beautifully."
Sally H
carehome.co.uk rating: 5 out of 5
"From the first time we visited, there was a lovely feeling about this home and a home is what it felt like. The room was lovely, clean, well decorated and spacious. The staff were both caring and polite. There was plenty of room to move about with lovely touches placed strategically around the hallways. Thank you for looking after mum from the time she was there."
Mike R
carehome.co.uk rating: 4.67 out of 5
"My mother's first Christmas at Rothsay Grange was a warm and sensory-filled whirlwind of anticipation and fun. Music, carols and associated activities were enjoyed several times; reinforcing the reminders is very important for dementia patients. Seasonal food was enjoyable and the whole home was decorated with skill and care. The staff were a huge part of an enjoyable Christmas for the residents. Their typical goodwill and bonhomie much enhanced by their dressing up and enjoying the work."
Julia B
carehome.co.uk rating: 4.5 out of 5
"My grandmother came to live here from another home after she was no longer happy there and they couldn't manage her dementia. The staff here were so helpful and couldn't do enough for us when we visited to have a look around. My grandmother was happy and content, well cared for and always looked smart. The carers and nurses cared for her with so much compassion - we couldn't ask for anything more! Her room and all other areas were always clean and she always enjoyed the entertainment she managed to attend. Sadly my grandmother passed away recently but the kindness and sympathy expressed to us by the home was a great comfort and we are so relieved to know that she passed away while in competent and caring hands. I really could not express how delighted my family and I are with the treatment my grandmother and ourselves, received from the home. Amazing people and a lovely home to be in!"
E K
carehome.co.uk rating: 5 out of 5
"Even though my mother doesn't appreciate it I know that she is receiving the best of care here. The staff are just amazing and very friendly. I would like to say a big thank you to them all."
Paul E
carehome.co.uk rating: 4.92 out of 5
"Very happy with the care my parents receive at Rothsay Grange. From carers, nurses, housekeeping to management, all staff are very pleasant and helpful. Mum and Dad are also happy with the food."
J S
carehome.co.uk rating: 4.58 out of 5
"The care here is very good, all the staff are friendly and helpful. Well done."
Mike T
carehome.co.uk rating: 4.83 out of 5
"The staff were friendly, welcoming and attentive, doing their utmost to make mum's fortnight comfortable and homely. Nothing seemed to be too much trouble. Rothsay Grange was clean, bright and airy (and well decorated for St George's Day and her Majesty the Queen's birthday). Mum's health improved well and she is now back at home living independently, however, she would happily return to Rothsay Grange if the need arises. Thank you to all."
Richard B
carehome.co.uk rating: 4 out of 5
"My husband spent nine nights at Rothsay Grange as a respite resident. I cannot speak too highly of all the staff. Before he went for his break we were visited at home and we were asked all about his likes and dislikes. When I took him he was obviously apprehensive but the staff were so warm and friendly. The food was excellent and if he wanted something outside of meal times he could ask. He has Parkinson's and Lewy bodies dementia so doesn't sleep much but the staff took it all in there stride. I wouldn't hesitate to take him again. Obviously, it is a big decision choosing a Care home but Rothsay Grange from the moment you walk in makes you feel welcome, good food, no nasty smells, good activities, first class staff."
Sandra T
carehome.co.uk rating: 5 out of 5
"All of the staff are very kind."
John M
carehome.co.uk rating: 4.83 out of 5
"My mum was due to go in for a week of respite 22/04/2018, on the 20/04/208 mum had a fall in her bedroom, she was taken to hospital with a cut and bruising to the left side of her head, after an x-ray and loads of tests she was told she had a water infection and was dehydrated, mum was given antibiotics and said she would need looking after for the next 48 hours. I made a call late in the afternoon to Rothsay Grange to ask them if mum could come in that evening? (2 days earlier than the booked time). They called me back within a few minutes to yes to bring mum in. Mum was there for 9 days and had excellent care in all aspects of her stay and is now looking forward to her next stay of respite. Thank you, Rothsay Grange."
R H
carehome.co.uk rating: 4.08 out of 5
"Mum was admitted for palliative care for the last few days of her life. These last few days of her life she was cared for and treated with dignity and respect."
Keith H
carehome.co.uk rating: 5 out of 5
"I was a resident of Rothsay Care Home for four weeks in January and February 2018. I thoroughly enjoyed my stay. The staff are well trained and take pleasure in looking after the residents. My wife and sons and other members of the family and friends who visited me on their numerous occasions could see I was enjoying being a resident at Rothsay Grange and well looked after."
John Philip B
carehome.co.uk rating: 4.83 out of 5
"I am very impressed with the clean and roomy living area on Memory Lane. The staff in all areas, whether carers, kitchen, cleaning or nursing, are kind and respectful. The atmosphere on Memory Lane is peaceful but happy and the carers make every effort to keep clients as comfortable and engaged as possible. Thank you."
Sally C
carehome.co.uk rating: 5 out of 5
"An amazingly welcoming staff. So good to see my aunt happily ensconced in a cheerful private room where she is obviously being cared for by friendly professional staff. I was welcomed personally by reception staff and shown to my aunt's room, despite arriving at lunchtime (this didn't seem to be a problem) her lunch was appetising and delivered with care as were her drugs. A lovely environment."
Rosslyn T
carehome.co.uk rating: 5 out of 5
"Every thing so far highly satisfactory."
Corinnen R
carehome.co.uk rating: 4.5 out of 5
"Good caring staff give me confidence that my mother is being looked after correctly. Food standard is disappointing. Cleanliness of cutlery and plates sometimes poor. I suppose the dishwasher is being overloaded."
Anthony T
carehome.co.uk rating: 4.08 out of 5
"I've always found the carers very kind and caring. Everyone is clean and tidy and no smells."
C T
carehome.co.uk rating: 4 out of 5
"My father has vascular dementia and is now living at Rothsay Grange Care Home because my mother isn't strong enough to look after him 24 hours a day. He is receiving very good care and all the staff are very friendly and always telephone my mum id dad has been unwell or had to have a doctor visit. The facilities are very good and the rooms are clean and comfortable. I would recommend Rothsay Grange Care Home."
V A
carehome.co.uk rating: 4.17 out of 5
"One on one care very good. My son and I stayed for dinner 18/12/17. The food was good and service excellent. For those who wish to take part, there was an event/entertainment each afternoon/evening."
Richard T
carehome.co.uk rating: 3.92 out of 5
"Very friendly atmosphere, spotless, efficient. Pleasant surroundings, gardens."
Henry R
carehome.co.uk rating: 5 out of 5
"A splendid service from wonderful, dedicated staff. This is the best place my mother could be. Thank you so much."
Paul E
carehome.co.uk rating: 5 out of 5
"My mother, who suffered from dementia, lived at Rothsay Grange Care Home for just over a year. It took her a while to get used to things and staffing early on was a bit unstable, but after a while, she settled in and under the expert, warm and sympathetic care she received - started to blossom! The stability of staffing steadily improved and this meant she was nearly always attended by carers and nurses who knew her well and were able to interpret the little signals she gave to convey her feelings and wishes. My sister and I were impressed by the culture of care. We also found that the food was good and the physical environment well cared for. There were activities, including Music Therapy, which my mother (even with her limited participation) was able to enjoy and she was always well-dressed and looked nice. She died peacefully at Rothsay Grange, having lived there for a year and two months, and the staff helped us as well as her through that final stage in a wonderful way. We are very grateful."
Kate H
carehome.co.uk rating: 4.58 out of 5
"We found that the people on reception and in the offices seemed a bit carefree about the people that were going to pay the respite bill. When we got to mum's room there was no T.V installed, (one was put in and working before we left) when we picked mum up at the end of her stay she said the T.V was inoperative for 2 days, she also said the food was not that good. We picked mum up on a Sunday and we noticed the carpets from the reception to the lifts were dirty (lots of bits on them)."
Robert H
carehome.co.uk rating: 3.42 out of 5
"All of the staff are very kind."
John M
carehome.co.uk rating: 4.83 out of 5
"Any concerns regarding mum going into permanent care have completely evaporated! It is wonderful to see how happy mum is and how well she is being cared for. Our gratitude goes to all the staff involved in taking care of her."
H H
carehome.co.uk rating: 5 out of 5
"My mother is in this care home. I only visit every month as I live 500 miles away but I have always been made welcome. The home is clean the staff work extremely hard and genuinely care for the patients physically and mentally. I would like to personally thank every member of this home for their tireless work. I would like to say of you are unable to care for your old people, please do not criticise those who are prepared to give their lives to do so. Thank you all carers at Rothsay."
P R
carehome.co.uk rating: 4.42 out of 5
"I have been a resident for just over a year. I am extremely pleased with the care I get. All the daytime staff are excellent. I was particularly appreciative of the way the care home facilitated my travel to my son's wedding."
Hilary O
carehome.co.uk rating: 4.92 out of 5
"All of the staff are very kind."
J M
carehome.co.uk rating: 5 out of 5
Dear Anita and all the wonderful nurses and carers on the ground floor,
There really are no words that will thank you all so much for the kind and loving care you gave my mother in her last years.
She was very happy at Rothsay and enjoyed knowing you all. I know that she truly appreciated everything that you did for her - nursing, laundry, cleaning her room or just having a friendly chat - and so do all my family.
We will never be able to thank you enough. It is very hard when a family member has to give up their home, but that transition is made much easier when the care they receive is so good.
With love and thanks.
"My elderly godmother has resided at Rothsay Grange Care Home for two years. The care and support she has and continues to receive is excellent. I take great comfort in the knowledge that she is in a safe and comfortable environment and is surrounded by professional, competent, friendly and cheerful staff of all grades and ranks. Recently it has proved necessary to adapt my godmother's long term residency care plan to end of life care. The dedication and commitment of the nursing and care staff ensure they are consistently responsive to her end of life needs, enabling her to remaining time to be a positive experience. I am most grateful to all staff members encountered. Management, nurses, carers, catering and laundry staff."
Lesley B
carehome.co.uk rating: 4.92 out of 5
"The care home my father is a resident in is always clean. The staff are very pleasant, caring and polite. They deal with my father with dignity. The food always looks appetising and generous in helpings."
Gervase C
carehome.co.uk rating: 3.92 out of 5
"My wife is blind and has a brain tumour. After caring for her at home, a fall made it impossible for me to continue. Rothsay Grange staff are very caring and attending for all my wife's needs. They also liaise with our GP, McMillan and provide her with services as required. The place is welcoming, well maintained and the food is excellent. The home is also secure and after a problem with a CQC inspection, the admin have taken steps to rectify problems within the report."
Neil L
carehome.co.uk rating: 4.58 out of 5
"Great cheerful, polite caring staff. Wonderfully appointed surroundings. Good food served in dining rooms which are clean and airy. Whole building immaculate and well lit."
Sonia W
carehome.co.uk rating: 4.5 out of 5
"The Rothsay Grange is an excellent nursing home where my mother is very settled and happy. The care is very professional and the facilities clean, comfortable and modern. The atmosphere in the home is very friendly and caring and the attention given to the residents is outstanding. The staff are rightly proud of the home and make both residents and relatives feel that there needs are important to them. I have seen many nursing homes both professionally and as a relative and the Rothsay Grange is one of the very best."
Janice C
carehome.co.uk rating: 4.67 out of 5
"My mother is a fiercely independent woman and we were worried about how at 95 she would settle to care home life. Thanks to the amazing staff she is now settling well and feeling The Rothsay is her home. She is encouraged to still be as independent as possible whilst a close eye is kept on her health and welfare. We feel she is in a very safe caring environment."
Dee H
carehome.co.uk rating: 4.67 out of 5

Read our brochure 'Life in our home. Providing care through coronavirus' for more information on how we're here to help you and your loved one.

Read brochure
Food & Nutrition
Activities & Events
Care & Facilities
What happens now?
Are you ready to discuss your individual care requirements? Pick up the phone and talk to us, book a visit to our care home or come and take a look around our facilities.
Care enquiries
New care enquiry phone lines are open 8am - 8pm
01264 252 945
All other calls
Our fees and contract
We want to be as transparent as possible about how we charge for the different services we provide as well as what's included in our contract. Please click the links below to find out more about our fees and contract.
View typical fees
View Our Contract
Useful downloads
Here to help you make the right decision about your care requirements.
159