What our families say: Ross Court Care Home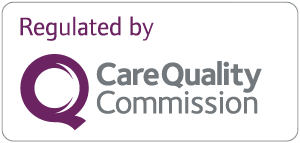 "I am very happy here."
Audrey C
carehome.co.uk rating: 5.00 out of 5
"Nothing too much for any of the staff here, not only to my mum but to family and friends as well. Unfortunately, Mum passed out on Wednesday at lunch while I was here, and everyone was amazing looking after Mum. It was a scary experience, but made so much easier with the care and empathy they showed both Mum and I. Myself and my sister feel comforted that Mum is being looked after so well."
Melanie B
carehome.co.uk rating: 4.83 out of 5
"Staff excellent when I fainted at lunch one day when my daughter was lunching with me. Staff looked after my best interests."
Pauline G
carehome.co.uk rating: 4.75 out of 5
"I love them all; they do anything to help you. I highly recommend them."
Stella D
carehome.co.uk rating: 5.00 out of 5
"My first visit, but all the staff were most welcoming, and tea was offered on arrival. I cannot give comments on all questions because only viewed for one hour, but overall, excellent."
Caroline P
carehome.co.uk rating: 5.00 out of 5
"Cannot comment on everything, but found the staff very helpful and friendly. Expected the room to be slightly larger but very pleasant otherwise."
Anne T
carehome.co.uk rating: 4.58 out of 5
"After viewing numerous care homes, myslef and my siblings instantly took a liking to Ross Court. The detail that was given to us by one lady was fantastic. Mum is cared for 24/7, which is required (even if she doesn't think so), which gives all of us peace of mind. Being able to visit at will is absolutely first-class service. Very pleased."
Neil M
carehome.co.uk rating: 4.33 out of 5
"Dad has been with Ross Court for four months. His general health and physical ability have improved greatly since arriving. He is, in particular, enjoying the quality and variety of food, which has improved his weight and capabilities greatly. He is extremely happy and well cared for, and all staff are friendly, helpful and caring, in particular, to Mum when she visits."
Kim S
carehome.co.uk rating: 4.5 out of 5
"Knowing a lot of the residents as fellow Rossians - I regularly attend events at Ross Court - as well as being a supporter and volunteer at as many events as possible throughout the year, I also go along to give talks, chat to residents and take part when I can. During this month of review, I was invited to one of their open days where various activities were taking place - including Belly Dancing and another volunteer with his Vintage MG. The residents were having a wonderful time on these activities and I could see the joy and enthusiasm on their faces no matter their age or abilities. They had been doing craft activities earlier and the way the volunteers and staff interact with the residents is always wonderful to see. It is always a great pleasure to visit, take part and interact - whenever my time allows - the staff are so caring, helpful and friendly which makes the residents home (which is what Ross Court is) a joy for them - a true home from home. Nothing is too much trouble."
Mary S
carehome.co.uk rating: 5 out of 5
"I am very thankful to all the lovely staff who are looking after my stepfather. The staff and management are quick to address issues and are very caring. The staff are attentive and responsive when needed."
C B
carehome.co.uk rating: 4.18 out of 5
"Very lovely staff and rooms and always cheerful and residents are happy."
J B
carehome.co.uk rating: 4.42 out of 5
"Extremely comfortable and accomodating."
A L
carehome.co.uk rating: 4.17 out of 5
"Mum was originally placed here for respite care when her mental condition was very poor due to early stages of dementia and confusion as a result of a urine infection. The staff were wonderful to her and got her medication changed and monitored. He condition improved greatly, and she is now a permanent resident. She adores all the staff, and they are wonderful to her. Her room is lovely. The food is excellent, and her health is monitored. Activities are arranged almost daily, and Mum is now partaking and thoroughly enjoying herself."
M D
carehome.co.uk rating: 4.83 out of 5
"Admission p[rocedure simple and detailed. Good communication with clients. Cosy atmosphere and very clean. Sound range of daily activities. Good nutritional meals. Well organised medical needs. Friendly staff and helpful feedback. Stimulation for clients each day."
S A
carehome.co.uk rating: 4.67 out of 5
"My father has been at Ross Court Care Home for nearly 4 weeks now and I have found that the staff are very caring about his safety and needs. I have been made welcome every time I visit him by all the staff there. I feel confident that he is in a safe and pleasant environment where all his needs are met as nothing seems to be too much trouble."
Wendy P
carehome.co.uk rating: 4 out of 5
"First impressions were friendly, welcoming staff and a very homely feel to the place which is immaculately clean. The Standard of care is excellent and the food is superb with plenty of choice. It is comforting to know that my Mother-in-law is being looked after so well with the attentive and caring staff. All of them are friendly, caring and professional. I would have no hesitation in recommending Ross Court."
Barbara M
carehome.co.uk rating: 5 out of 5
"My 95yr old Mother has been a resident for nearly a year now and she and I have always found the management and all staff and carers very approachable, respectful, caring and nothing is too much trouble. There is a real family atmosphere and my mother's wellbeing is paramount to them both physically and mentally. For example, from entering during Lockdown due to Covid-19 with a fractured pelvis and was catheterised she now walks with a frame and after 6 months of persistence by the carers and district nurse is catheter free. A lovely home and beautiful gardens and lots of stimulating fun activities are on offer which my Mother readily participates in. 5 stars from us!"
Susan H
carehome.co.uk rating: 5 out of 5
"After visiting my aunt for quite sometime at Barchester Ross Court Care Home I have found the changes that are being done in the home to be all centered around the residents, they have a fantastic activity coordinator who is doing marvellous things with residents and they have catered activities to everyone's needs. I am very impressed as my aunt says she wouldn't want to be any where else, keep up the good work."
Julie T
carehome.co.uk rating: 4.92 out of 5
"Today I visited a friend who is a resident at Ross Court. Tomorrow is her birthday, so I asked a member of staff do they get a cake, his reply was yes, he said at Ross Court the residents Birthday is made extra special, said they have cards, presents, balloons and birthday cake, and all the staff gather round and sing happy birthday. I asked my friend if she was happy at Ross Court and she said yes, made me feel very welcome. She said the care she receives is outstanding. We spent time in the pod, then when I left she was walking around the beautiful gardens at Ross Court. I have no problem recommending the home. It's in a lovely location close to town, and only a short distance from the beautiful River Wye."
Pearl
carehome.co.uk rating: 4.92 out of 5
"I am the niece of a resident in Barchester Ross Court and I have found the staff very caring and go out of their way to make my aunt feel at home. The activities are fun and she enjoys fun times with everyone else. The food is excellent and I would highly recommend Ross court. The manager puts you at ease and understands our concerns and deals with them with kindness and respect."
Julie T
carehome.co.uk rating: 4.83 out of 5
"I'm so glad that we are allowed to go into the home again, I went to visit a close friend. She used to live near us. I haven't seen her for over a year, she looked so well. I asked if she was happy, she said yes couldn't be happier and said that the care was outstanding and she wouldn't want to go anywhere else. I was very impressed with how clean the home was, the staff all looked smart. It felt like a family home."
Pearl M
carehome.co.uk rating: 4.83 out of 5
"It was so nice to visit a friend recently, I haven't been able to see her for a while as I been shielding. It was so nice to be able to see her face to face in the pod. She looked very well. she said she wouldn't want to be anywhere else than Ross Court. I asked if all her caring needs were being met, she said everyone was so helpful and caring. She told me that they have a new activities lady she doesn't always go to activities herself but has been going a lot lately, her words were I really enjoy getting involved now as they make it fun. She particularly enjoyed helping to decorate the wooden spoons. Its been a pleasure visiting her knowing she is being really cared for."
R M
carehome.co.uk rating: 4.83 out of 5
"I am the son of one of the residents. The Manager and all of her staff are fantastic. I have been impressed by their friendliness, compassion and professionalism. Ross Court is a lovely Care Home."
Paul W
carehome.co.uk rating: 4.17 out of 5
"As a volunteer for a local organisation, recently placed a friend in Ross Court for a period of respite for home improvement works. This home is an excellent local choice whom we have used several times in the past. The home is kept to a high standard of cleanliness and hygiene throughout the staff are all well presented pleasant at all times to both clients and relatives and visitors. They respond proactively to their clients' needs and also engage them in many social activities for recreational stimulus. They have an excellent selection of all dietary needs. Inquiries are well met and responses quickly acted upon. This home is an excellent choice."
Jane B
carehome.co.uk rating: 5 out of 5
"My mother has been a resident at Ross Court for approx 4 months and we couldn't be happier with the care and support she is receiving. All the staff are so nice and very caring and the home manager has done so much to make her feel safe, cared for and happy, often going above and beyond what is expected. The communication during these difficult times has been fantastic, we really couldn't have asked for more, the visiting protocol, when allowed, has also been eco driven to none. Well done to all at Ross Court."
Tony P
carehome.co.uk rating: 4.17 out of 5
"No complaints. Really happy with all the care and attention."
C T
carehome.co.uk rating: 5 out of 5
"Most of the staff are helpful and friendly. Lovely grounds, comfortable rooms. Really enjoyed my stay at such a difficult time. Hope to see you again."
A R
carehome.co.uk rating: 4.5 out of 5
"My mother-in-law has only been in Ross Court for two weeks; she was living in her own flat until recently her mobility became so bad, she was unable to care for herself. She had become very confused, and as much as we wanted to, we were unable to care for her ourselves. We are so happy with the care that she has received, although because of the circumstances, we are unable to visit her, we can phone her every day. She sounds so happy and well cared for, her confusion is less, and she seems more like her old self. The staff are friendly and helpful; there seems to be a real homely feel to Ross Court. Mother is enjoying the lovely food, the menu certainly looks impressive! We are looking forward to visiting her and sitting out in the beautiful grounds, which she has yet to explore."
Jenny P
carehome.co.uk rating: 4.08 out of 5
"Ross Court helped our family at a very difficult time for us supplying first-class respite care for Mum who has Alzheimer's. Whilst the transition from home to Ross Court was not a straight forward one due to the pandemic, the staff made mum very welcome and comfortable, quickly working out her quirks! Mum then had the stimulation she needed which would not have been available at home during this time and soon settled in. Thank you Ross Court for caring so well for mum during this time!"
Sally
carehome.co.uk rating: 4.58 out of 5
"Mum was moved to Ross Court after being evacuated from the residential home where she had lived happily for 14 months. We were experiencing the worst floods we had seen in over 60 years. Mum has dementia and we worried about the effect the trauma would have on her mental health and the upheaval of change and leaving the stability of a routine and people she understood and trusted. The home went into lockdown mid-March but we needn't have worried. Luckily mum has a phone in her room, she laughs and chats happily with us and has empathy, something that we thought dementia had taken from her some time ago. My telephone conversations with her are reminiscent of a time when she was dementia-free. Any concerns have been dealt with sympathetically and reassuringly. I'm confident that mum is being looked after well and the level of care is of an exceptional standard. My confidence comes from the honest and openly caring attitude of the manager but more so the tone of my own mum's voice."
Amanda G
carehome.co.uk rating: 4.33 out of 5
"After a previous visit to Ross Court, I felt compelled to leave a review. Ross Court is a beautiful property set in lovely ground which is well kept. It was clean and well presented inside. The home is welcoming and friendly all the staff are very enthusiastic and caring. The manager is very approachable. The visit was very enjoyable. Well done to all you are doing a brilliant job. We clap for you all every Thursday. Keep up the good work."
Gareth C
carehome.co.uk rating: 4.58 out of 5
"All the staff is dedicated to the care and comfort of the residents. Also friendly and helpful to visitors. The manager is approachable and has the welfare of residents and staff at heart, first and foremost. Only downside:- the coffee given in the home is awful! Wouldnt even have known it was coffee!"
Jennifer B
carehome.co.uk rating: 4.17 out of 5
"Excellent leadership from the top filters down through to excellent carers performing a difficult job with a smile. Good Christmas lunch too! Thank you."
Graham J
carehome.co.uk rating: 4.42 out of 5
"I have the pleasure of providing a monthly activity for the residents at Ross Court. The home is friendly and welcoming, the residents are kind and enthusiastic, staff are very supportive and I always enjoy my visits. I have no hesitation in recommending Ross Court"
Alex D
carehome.co.uk rating: 4.5 out of 5
"My father has been a resident at Ross Court for over 2 years, he is well cared for and has been able to join in a number of activities and outings. The home is very well managed, the staff an appropriate mix of professional and friendly, as his dementia has progressed they have treated him with dignity and respect. My father is comfortable and seems to enjoy the food. I hope that the new owners will invest in updating the fixtures and fittings - whilst they are all adequate they do appear dated and somewhat tired."
Linda S
carehome.co.uk rating: 4.25 out of 5
"My mother was apprehensive about "going into a home" - however, within a few days she was settled, happy and warmly welcomed by all staff, from the manager to the laundry - she was made to feel at home and relaxed. There are many activities available every day, she particularly enjoys the art group and church services. The rooms are bright, clean and can be personalised to the resident's taste. Visitors are welcome at any time, we feel very relaxed about popping in for a coffee/tea with Mum, or even joining in some of the events."
Paul C
carehome.co.uk rating: 4.67 out of 5
"My mother is very content in Ross Court. She has a lovely room with views of countryside. She enjoys the meals and the activities. The staff all treat her with respect and friendship."
A M
carehome.co.uk rating: 4.83 out of 5
"My mother has been a resident at Ross Court for nearly two years and is very happy there. The staff are always happy and helpful and keep me advised of any medical needs or requirements. They send me the activities that are happening every month, so I know whats going on and also send me photos of days out or event, which is very helpful as my mother has dementia and doesn't always remember what she's done. I would thoroughly recommend Ross Court Care Home to anyone looking for a safe happy place for a relative."
Rohan M
carehome.co.uk rating: 4.92 out of 5
"I have recently attended a care review at Ross Court Care Home which reaffirmed my faith in the care and consideration that is given to my mother, the staff are always friendly and cannot do enough to keep my mother happy."
M S
carehome.co.uk rating: 4.18 out of 5
"My Father has been in the care of Ross Court since the middle of the year and he was very apprehensive about being in a "care home". But the staff made him welcome and after several weeks, he started to settle in but stayed in his room a lot. Now they have coaxed him out he joins in with everything and is really happy. The only complaint he has, is about the food, he says it is "too good" and he really enjoys the varied menu and loves his Fish and Chips on Fridays."
J L
carehome.co.uk rating: 5 out of 5
"Following surgery, my Mother has spent one month convalescing in the care of the home manager and her wonderful team at Ross Court. As a family we cannot speak highly enough of the care she has received, it has been absolutely outstanding. The manager and her team made my Mother incredibly welcome from the first moment we walked through the door. The time has flown by with Ross Court providing a full schedule of activities, encouraging all the residents to join in, which my Mother has really enjoyed. We would heartily recommend Ross Court to anyone looking for a full variety of care requirements either short or long term. It has been a home from home for the four weeks my Mother has stayed there. A jolly big Thank You to every single member of the team."
Katie S
carehome.co.uk rating: 5 out of 5
"My cousin has been in Ross Court for over 3 years and we are very pleased with how she is looked after. The staff are always helpful and polite. The food is always good and the drinks are plentiful. The activities are always going on when I call and the residents' are taken out a lot in the minibus."
Peter K
carehome.co.uk rating: 5 out of 5
"Very clean and well organised. Staff very friendly. Only concern was another resident entered my mother's room when she was asleep. Apart from this incident, could not fault the care she received."
Steven D
carehome.co.uk rating: 4.75 out of 5
"We have an elderly relative (98) who has been extremely happy at Ross Court for three years. Right from her first day of arrival, we have found the manager and staff to be first-class in all aspects of providing for her, personal requirements, food, activities and wellbeing. We cannot praise all at Ross Court enough."
Clive M
carehome.co.uk rating: 4.92 out of 5
"I was hugely impressed with the bustling atmosphere of this lovely care home - not to wait for the grim reaper, but somewhere to go and live each day to the full within each individual's capacity. It was busy and engaging and there was plenty of communication between residents and staff. It was also relaxed and informal. Everyone we saw was treated with dignity and respect and an understanding that even though their memories/faculties might be failing, they were still people who had led rich and fulfilling lives. I regretted that my husband opted for a care home nearer to friends and family - I am confident that he would have been very content at Ross Court."
Susie G
carehome.co.uk rating: 5 out of 5
"My stepmother is happy as a resident of this home. She has retained her independence while being cared for to a high standard."
J B
carehome.co.uk rating: 4.75 out of 5
"My wife stayed at Ross Court for 11 days to give me respite. It is located on a beautiful site and easy to reach. The room she stayed in was airy, light, clean and comfortable with a nice view of the attractive garden. The staff were kind, friendly and thoughtful and unlike in some care homes, spoke often to my wife. All in all, her stay was very pleasant and we will try to come again."
Peter K
carehome.co.uk rating: 4.58 out of 5
"Beautiful property, extremely well kept and well presented. Lovely private and public rooms. Very clean and pleasantly smelling. The staff are very friendly and helpful. Amazing kindness and support provided for us when step-mother passed away."
J P
carehome.co.uk rating: 4.92 out of 5
"My father is a resident of the home and during his time at Ross Court has been well cared for, general health and well being has improved and he has been stimulated to join in the various activities, outings, entertainment etc. The home is clearly well led and the staff attentive and caring"
LS
carehome.co.uk rating: 4.58 out of 5
"Mum has been in Ross Court for 2 years now. She is very happy, stimulated and well cared for by attentive and cheerful staff. This month her Sky TV signal dropped and the home quickly arranged a rescue so she could continue to enjoy her tennis. It can be summed up in the phrase ' this care home smells like a hotel not a care home'."
Peter R
carehome.co.uk rating: 5 out of 5
"I stayed 10 days in Ross Court as I needed respite care following a hip replacement. I found the home comfortable, with caring and pleasant staff. I did find the lighting in my room a bit of a challenge. The ceiling light making the room rather gloomy and making reading difficult, but a bulb was changed."
R D
carehome.co.uk rating: 3.92 out of 5
"After my initial thoughts to move to a care home, I soon settled into my new life, taking part as much as possible in the homes activities. Thoughts of losing my independence were soon forgotten. My favourite places are the lovely gardens. The staff are helpful, friendly and cheerful and I feel lucky to call Ross Court my home. This is also a sentiment, that a friend of mine who visits me often shares with me. All the staff go to great lengths to give me the support I need. The managers door is always open for talks and advice to residents and their family and friends alike. The atmosphere at Ross Court is one of peace, pleasantness and loving care, just as you would expect in a happy family. I have no hesitation to recommend Ross Court to anyone looking for a home from home."
Audrey M
carehome.co.uk rating: 4.92 out of 5
"Ross Court is an extremely friendly, caring and well run residential home. Staff are well trained and efficient. The home is set in attractive grounds for residents to safely enjoy the fresh air. My father has been made most welcome and has been looked after beyond my expectations. Ross Court deserves its excellent reputation."
W D
carehome.co.uk rating: 4.17 out of 5
"I think Ross Court Care Home is a very good home, it is more like a luxury hotel. The atmosphere is great, very friendly, a high standard, it is very well maintained and the staff are always smart. The activities they provide are also a very valuable asset, you are occupied in a way that is appropriate for the individual. They have regular events that involve family and friends. The cost I know would deter some people but for those who can afford it, I thoroughly recommend it."
Margaret H
carehome.co.uk rating: 4.5 out of 5
"I have been treated very well and would recommend anyone to come here. I was most impressed how kind the staff were to me and within days I felt so much better."
Norma S
carehome.co.uk rating: 5 out of 5
"All members of staff at every level are professional, dedicated, friendly and place the care and well being of our Mom at the centre of all they do. There is no doubt in our mind that the high standards met by Ross Court Care Home is set by the leadership and direction given by Ross Court Care Home Manager on a daily basis."
Rob
carehome.co.uk rating: 4.83 out of 5
"My husband who is a wheelchair case has been a resident for 11 months. I visit almost daily and always receive a friendly welcome from all the staff. The nursing care he is receiving is of the highest standard. The staff are extremely caring, friendly and understanding of his case. His room is not of the best but perfectly adequate for his needs as it is on the ground floor and being in a wheelchair during the day makes his life interesting watching the world go by."
Ann M
carehome.co.uk rating: 5 out of 5
"My wife has the best attention possible and I have access to all senior staff at all times, if necessary. The best in the area. It is a pity that a nursing service is not offered because the care and support is almost up to that standard"
AHS
carehome.co.uk rating: 4 out of 5
"My mother was a resident at Ross Court for the final 6 years of her life, as she suffered from Alzheimer's. In these difficult circumstances, it has always been a great source of comfort and reassurance, as soon as it became clear that there could have been no better place for her to spend this time."
James M
carehome.co.uk rating: 4.92 out of 5
"Although it is 2 years since my Nan stayed here for respite care I would like to talk about this home. The staff were wonderful at all times with Nan. She only stayed for 2 weeks but in that short time she felt settled and happy,which for her as an independent lady was a massive task. Her room was beautiful and she couldn't wish for better care. Special mention to the carer who Nan really developed a special bond with. Thank you for making a difficult time that bit easier."
Sarah D
carehome.co.uk rating: 4.75 out of 5
"The care that my mother receives at Ross Court is exceptional. All of the staff are very kind, competent and caring and I know that my mother is very well looked after at all times. The building and grounds are kept in excellent condition, the food is very good and nicely served and any problems with mother's health are immediately reported to me."
David M
carehome.co.uk rating: 5 out of 5
"Friendly staff. Great service. Very happy with how our friend is looked after."
C B
carehome.co.uk rating: 4.58 out of 5
"Very friendly caring staff, lovely environment."
Jill B
carehome.co.uk rating: 4.5 out of 5
"We were very impressed with the care home. Beautiful home and gardens and our cousin was very happy and at home there when we saw her last week."
J M B
carehome.co.uk rating: 5 out of 5
"I have visited Ross Court on many occasions over the last year. Ross Court is a beautiful house set in charming gardens and I am always greeted warmly by the friendly staff and management team. All rooms are spacious and comfortably furnished, where residents can relax with friends and visitors, but what most impresses me are the events which are arranged for the enjoyment of residents but also to encourage a feeling of belonging with the local Community. These cater for a wide range of interests as well as charity fundraising coffee mornings, in the last year I have attended a murder mystery evening, enjoyed a picnic in the garden, watched a belly dancing demonstration to name just a few. I believe that many elderly people dread the thought of losing their independence due to needing care, but I believe that Ross Court do everything possible to make this home just that - Home!"
Valerie C
carehome.co.uk rating: 4.5 out of 5
"I have been a friend of one resident for 77 years, Godmother to her son and concerned and involved with her life for nearly all those years. I knew of her family and the decision to place her in care. I went to visit soon after her arrival at Ross Court and was instantly impressed and have continued to be so. The care and compassion for her is instantly apparent and as her condition (onset Alzheimer's) became evident, I continue to see outstanding levels of professionalism and an exceptional manager and staff of the highest standard."
Penelope K
carehome.co.uk rating: 5 out of 5
"I have visited Ross Court several times recently and been impressed with the care from all staff. Residents are treated with respect and dignity. Activities are many and varied with effort put into including all residents."
Wendy S
carehome.co.uk rating: 4.42 out of 5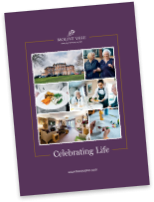 Read our brochure 'Providing great quality care and wellbeing' for more information on how we're here to help you and your loved one.
Read brochure
Food & Nutrition
Activities & Events
Care & Facilities
What happens now?
Are you ready to discuss your individual care requirements? Pick up the phone and talk to us, book a visit to our care home or come and take a look around our facilities.
Our fees and contract
We want to be as transparent as possible about how we charge for the different services we provide as well as what's included in our contract. Please click the links below to find out more about our fees and contract.
View typical fees
View Our Contract
Useful downloads
Here to help you make the right decision about your care requirements.
48457