What our families say: Ritson Lodge Care Home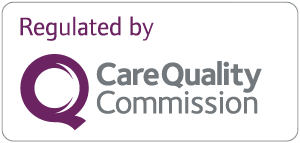 "Dad appears to be in good health and is well looked after here."
B Lcarehome.co.uk rating: 5 out of 5
"Very professional. Extremely high level of care provided and genuine concern for the resident's welfare. Very happy with the service provided and the attention to the needs of the individual. Because of the Covid restrictions, I can't comment on all the items nor do I know the financial situation for 'value for money'."
K Scarehome.co.uk rating: 4.88 out of 5
"I have to say I was very impressed with the level of care at Ritson Lodge. The staff were very helpful and accommodating at these difficult times. The food was also of a very high standard. My Mother received excellent end of life care that could not be faulted. A big thank you to everyone."
Nigel Fcarehome.co.uk rating: 5 out of 5
"My mum went to the home for two weeks of respite care but unfortunately, she passed away whilst there. The staff was excellent in trying to encourage her to eat and drink but to no avail."
J Scarehome.co.uk rating: 4.7 out of 5
"Found this home to be very good and too high standards. Staff are extremely good and see to everything she needs. The safety and care are of a good standard and extremely clean to high standards. This one particular nurse is very good, always there to answer our questions and help in any way. We are so pleased she has settled in ok."
M Jcarehome.co.uk rating: 4.83 out of 5
"The family were very impressed with the facilities - a modern, light, airy building with excellent accommodation provided for my mother in her final days. We were also very pleased with the quality of care given - we met several members of staff, every one of whom was friendly, polite and genuinely caring. We have nothing but admiration and respect for people who can cope with such a difficult, emotionally draining job."
P Acarehome.co.uk rating: 5 out of 5
"We are very grateful for the care mother-in-law received at Ritson Lodge - it was ideal for her to come there as a stop-gap between hospital and full-term residential care. Thank you very much for all your help and support at what was an uncertain time."
J Ccarehome.co.uk rating: 4.92 out of 5
"From the first day we took my Mother in Law to the home, felt totally at ease. Very friendly, caring, clean. We were absolutely thrilled that she settled in well on the very first day. Plenty for them to do during the day and she loves it. We will also like to say how nice the rooms are and the dining room is perfect. She can't wait to get there for her meals. We feel at ease and very safe to leave her."
M Jcarehome.co.uk rating: 4.83 out of 5
"My Mum has come in for 4 weeks. The staff are very friendly and has made my Mum very welcome. The home is lovely, clean and fresh."
W Bcarehome.co.uk rating: 5 out of 5
"My husband was happy and comfortable during his 6-night stay."
K Jcarehome.co.uk rating: 4.33 out of 5
"My mother has dementia and can be very difficult at times but the staff are patient and caring - seeing that her needs are met. On her 100th birthday, they organised a party with entertainment and she had a wonderful day. At the weekend, they provided a room and decorated it so family members who were unable to attend in the week could have a private party. The food provided on both occasions was lovely and the manager and entertainment manager both ensured that we have everything we wanted for the occasion."
K M carehome.co.uk rating: 4.25 out of 5
"My brother was a patient at Ritson Lodge. The excellent standard of care he received was also extended to my sister and I. From the management downwards the compassion and in equal measures "cheerfulness" and help was outstanding. A room was put at our disposal we we could stay within easy reach of our brother so very thoughtful. Altogether the cleanliness, food and hygiene was second to none. Our brother was happy at Ritson Lodge. Thank you and well done to all."
R S carehome.co.uk rating: 5 out of 5
"Since November 2018 my dad has been at Ritson Lodge. He is very well cared for in all aspects of daily life. He feels he has been welcomed and accepted into the care home life both by carers and management. My sister and I are happy that dad feels safe and well looked after."
Susan Wcarehome.co.uk rating: 4.83 out of 5
"I received hospital care treatment for one week following a severe attack of bronchial pneumonia. The attack left me feeling very weak an unable to look after myself. Prior to my illness, I was my wife's full-time carer because she suffered from multiple sclerosis and a degree of dementia. My wife was admitted into Barchester Ritson Lodge upon my admittance into hospital. I was admitted in The Lodge following my release from hospital. Without exception my wife was very well cared for upon her admission, admin was both friendly and efficient. Upon my admission into The Lodge, it was necessary for me to be undressed and put to bed. Thereafter I needed assistance with bathing and dressing on a daily basis for about two weeks. Since then my condition has improved and I am now able to look after myself. Throughout our stay at Ritson Lodge, my wife and I have consistently received friendly and efficient service of the highest order. Mentions should also be made of the excellent food which is both varied and well presented."
J Ccarehome.co.uk rating: 5 out of 5
"My 90-year-old mother has been very ill during the course of this month. Due, however, to the very good care that she is receiving she is making a recovery. The care home has dealt with the situation in a calm, efficient and caring manner."
P Mcarehome.co.uk rating: 4.91 out of 5
"My friend was admitted as an urgent respite 2-week stay this was arranged by an assessment and within three hours my friend was settled in his comfortable room. He is treated as an individual with ish choices being listened to and he has settled well. The staff are wonderful and the manager is so encouraging and compassionate about her job."
Lynda Fcarehome.co.uk rating: 4.92 out of 5
"The staff are willing to discuss what is best for the resident. Very quiet, residents feel safe. The care is person-centred including residents in decisions. Visitors made to feel very welcome and part of the family."
Chris Fcarehome.co.uk rating: 5 out of 5
"I have lived in Ritson Lodge for a year and I like living here. I feel safe here. The staff are caring. They know what they are doing."
Edna Gcarehome.co.uk rating: 4.67 out of 5
"A very caring and peaceful home that is well run and managed. The staff have time for the residents. The food is very good and the individual requirements are catered for. Lots of activities."
M Dcarehome.co.uk rating: 4.67 out of 5
"I came to Ritson Lodge to visit a friend of mine who's been staying here. I can only say that you feel very welcomed - smile and hello when you walk in. They are happy to show you where to go as well which is nice as the home is quite big. Fresh flowers in cafe and tasty cakes and coffee with my friend. My friend seems happy."
Jenny Gcarehome.co.uk rating: 4.67 out of 5
"My mum has been a resident here for two years and has been cared for very well and with dignity, as well as compassion. During this time the staff have always placed safety and wellbeing first. Every member of staff is a star. Yes we can find small fault but nothing and no-one is perfect. I visit my mother every other day so I know this is a caring home. I respect their work and commitment."
C Wcarehome.co.uk rating: 4.83 out of 5
"I visit this home to see my mother and I have no problem with the care given here. I see the activities that my Mum joins in with and I think that they are very good. She has a good time and is looked after well."
Nicola Bcarehome.co.uk rating: 4.75 out of 5
"The care here at Hopton is second to none. I came in for two week's respite and physio for a knee injury, referred by A & E. I was immobile but walked out with a stick - most remarkable. Although understaffed (two service carers also required to toilet residents) the day and night staff are marvellous, kind professional and able to anticipate one's needs. A five-star experience."
Kate Jcarehome.co.uk rating: 4.83 out of 5
"My Aunt was taken very good care of which was very comforting in her last weeks of life. A lovely environment and very dignified. The family were comforted to know she spent the last weeks being comforted in the lovely surroundings and being kept informed. Thank you."
Tina Pcarehome.co.uk rating: 4.6 out of 5
"Ritson Lodge accepted my husband immediately and were amazing with the care they provided to him day and especially night. Staff were always on hand to help and nothing was too much trouble, they were professional, respectful and efficient."
Eileen Gcarehome.co.uk rating: 4.83 out of 5
"My mother enjoyed her stay and had nothing but praise for everything. From my point of view, I saw that she became much more sociable and was eating and drinking much more. Thanks to everyone."
H Wcarehome.co.uk rating: 4.92 out of 5
"The Activities Coordinator is a very loving person and always willing to help. The home, in general, is very clean and tidy. The staff are very nice."
W Bcarehome.co.uk rating: 4.33 out of 5
"I think the care and all of the staff are absolutely wonderful. I would like to say thanks to your manager for the help and consideration that she has given me. As I said before, the staff and nurses are great. I will miss them but I have to look after my pocket."
Lennard Ccarehome.co.uk rating: 4.64 out of 5
"Our dad needed more help, decided he should go back "NORTH" sadly he became ill. Chest infection, influenza, and pneumonia. We looked locally at random and came across Ritson Lodge. Wow, a beautiful place, caring and considerate staff with real empathy to resident and relatives. Our family feel comfortable in the knowledge that dad is really cared for. Thank you all."
Ian Bcarehome.co.uk rating: 5 out of 5
"This was our very first visit to Barchester Ritson Lodge. We were made very welcome by both staff and residents. We enjoyed the Peppa Pig muddy puddle challenge too. Well done to all the staff for organising this great event."
K Bcarehome.co.uk rating: 5 out of 5
"I have spent three weeks in Ritson Lodge, Hopton-on-Sea in order to recover after an operation from hospital. Ritson Lodge provided the most comfortable and caring convalescence with cheerful, willing and capable staff, all in a happy atmosphere. Meals were always delicious and beautifully cooked. I consider that I have had very good care at Ritson Lodge, Hopton-on-Sea."
U Ccarehome.co.uk rating: 5 out of 5
"The friendly approach and warm welcome Ritson Lodge gives shows the level and care the home provides to the current and future residents of the home, including relatives and friends of the residents."
K Scarehome.co.uk rating: 5 out of 5
"I am extremely happy to have had the opportunity to experience the kindness given to me during my stay. With such pleasant surroundings, delicious variety of food, coupled with the compassion, patience and love shown by all the staff concerned, this lodge fully deserves a 5-star rating. Very highly rated."
Eileen Hcarehome.co.uk rating: 4.67 out of 5
"I had to transfer my dad who had been living at home wife from hospital to Barchester Ritson Lodge. The staff are wonderful not only kind and understanding to the residents but help families also. The home is clean and homely and has a friendly atmosphere. Special thanks to the senior nurse, her kindness and caring ways are a credit to your home."
Julie Bcarehome.co.uk rating: 5 out of 5
"The senior nurse is a very cheerful person and gives us confidence that she is very capable of giving our mother the support and help that she needs. She makes us feel that our mother is in a good place and that we can rely on her to be looked after. The home is spacious and warm and is clean and very well run. The staff are very friendly and courteous and the facilities are first class. All in all, we cannot think of a better house to be in."
Nigel Lcarehome.co.uk rating: 5 out of 5
"Ritson Lodge offers a warm friendly welcome to resident and visitors. I cannot thank you enough for the care you have given my husband. I can leave him knowing he is being given the best care and being treated kindly."
Janice Wcarehome.co.uk rating: 5 out of 5
"We cannot thank the staff enough for the respect, empathy, kindness and friendliness they have demonstrated to my dad but also all our family. Our first care home experience was filled with sadness, frustration and anger with dads care. Moving to Ritson Lodge has given us peace of mind. We are now safe in the knowledge that dad is given the best possible care. Wonderful facilities, wonderful carers/nurses very grateful."
Karen Scarehome.co.uk rating: 5 out of 5
"I appreciate all that the carers did for me, they got me up and about again and did all to help. The laundry ladies were wonderful (top class). All staff were professional to the tea boys and girls and nurses. Wasn't happy when someone walked past with a scowl on their face, it let the whole place down. Food not worth the money."
V Ccarehome.co.uk rating: 3.25 out of 5
"The overall ambience of the home is very good. Good décor and surroundings. Sometimes requests for care incur delays, which have meant my father wet himself (on 2 occasions). All staff are friendly, I feel that he is in a safe environment, when necessary they have sought medical attention."
Patricia Mcarehome.co.uk rating: 4 out of 5
"Ritson Lodge is a lovely place to live with super décor and furnishing. Most staff can't do enough to help the residents to make the home "their home". They do, however, seem understaffed at times, especially evenings where my aunt and uncle need help to go to bed. Also, if visiting at night we have difficulty getting in the front door and have had to wait as long as 15 mins to be let in! If these things were addressed we would describe the care as excellent."
Brenda Ocarehome.co.uk rating: 4.45 out of 5
"My mum came into Ritson Lodge in October 2016 initially for respite care. After 4 weeks she made the decision to become a permanent resident. We cannot fault any aspect of this care home. The carers especially deserve a mention for their kindness, patience, and compassion. Mum is very happy here."
L Bcarehome.co.uk rating: 4.5 out of 5
"Generally, very good all-around, staff are very good, so 4 stars, not 5. Some lapses in housekeeping, such as only the occasional hoover of rooms. Staff require prompts for clothes collection and cleaning, as residents don't know if clean or not. My mum requires help every day with showering/washing."
C H Wcarehome.co.uk rating: 3.8 out of 5
"My father moved into Ritson Lodge having relocated from Essex to be closer to the family - so far we have been impressed with how my father has been integrated into the home environment. Staff have been accessible, approachable and receptive to my father's needs."
K Scarehome.co.uk rating: 4.25 out of 5
"It never ceases to amaze me the level of love, care, and attention that the staff put into looking after my mother and the other residents."
Allison Hcarehome.co.uk rating: 4.67 out of 5
"Generally satisfactory with a slow but noticeable improvement in the quality of food, caring staff are generally very good, the only issue is the shortage of caring staff at certain times."
Peter Wcarehome.co.uk rating: 3.83 out of 5
"All good at Ritson Lodge. The care, everything is good. The staff always good to family and friends. All seem happy to help, right down to the cleaning, washing clothes etc are lovely."
Rosalyn Hcarehome.co.uk rating: 4.08 out of 5
"My mum was admitted in April 2017 for respite. She is 97 and has dementia and nursing needs. She is in the nursing wing at our request. Management has always been available for discussion and to alleviate any concerns. Placing a loved one in a care home is a huge responsibility and we have found the management very understanding, reassuring and supportive. This can also be said for the nursing staff who have also adhered to our rights as 'LPOA's' for our mum. The carers are very attentive to both my mum and us when we visit. I love the fact that I can visit at my convenience, with this said, thank you all so much. Mum is now a permanent resident and is very happy here."
E Bcarehome.co.uk rating: 4.33 out of 5
"The atmosphere is calm and pleasant. On entering I feel that I am going into a hotel rather than a care home. The staff are always willing to help and very kind to the residents. The Lighthouse Café enable residents to feel that they are entertaining guests who visit them. The entertainment and activities provided for the residents is varied and keeps them occupied. I like the additional lounges where you can sit quietly and talk when you visit."
Janice Ccarehome.co.uk rating: 5 out of 5
"Generally, my overall impression of the are provided is of an acceptable standard. Staff are polite and seem to enjoy their work which reflects the care and attention that they give to the residents."
A Scarehome.co.uk rating: 3.67 out of 5
"Upon my many visits to Ritson Lodge, I have always found a very friendly atmosphere. The place has always been clean, and the staff very helpful. It is always a pleasure to visit."
Malcolm Ccarehome.co.uk rating: 4.67 out of 5
"All helpful, and help as we need it. Kept clean which is one of the daily needs. We each have good meals, so it helps the body get better. Also, we can have lots of very good tea."
Diane Gcarehome.co.uk rating: 4.64 out of 5
"I visited my friend today and found this care home to be the best ever. I couldn't believe how clean and smell fee it was. Free tea and coffee, excellent atmosphere and friendly staff. My mother was in several care homes but none of them compared to this one. Well done!"
Teresa Scarehome.co.uk rating: 4.82 out of 5
"The care home is very pleasant and spacious. Meals are provided regularly and are of good quality."
D Scarehome.co.uk rating: 4.17 out of 5
"Extremely friendly and helpful staff. Very clean and modern to a high standard. Food is very good. My mother is extremely happy here. My only concern is that as she is still fairly mobile and would benefit from getting out more i.e walks etc: I work full time and do not always have the time."
Allison Hcarehome.co.uk rating: 4.67 out of 5
"Very comfortable home and friendly."
Joan P Rcarehome.co.uk rating: 4 out of 5
"From my first telephone contact, initial meeting with the manager and transfer of my father to Ritson Lodge all staff have been true professionals. Treating my father, mother and myself with the greatest respect at a most difficult time. The welcome and speedy assessment and treatment of my very ill father has been exemplary. Ritson Lodge is an outstanding care home and my mother and I will always feel indebted that my father received such excellent end of life care."
J Bcarehome.co.uk rating: 5 out of 5
"I spent considerable time and effort to ensure a suitable care home could be found for my friend. This involved visiting and inspecting several care homes and to date, Ritson Lodge is by far the best available in almost all categories. All care home costs are substantial - Ritson Lodge is no exception but provides a good service, taking all aspects into account."
Monte Jcarehome.co.uk rating: 4.17 out of 5
"Exceptional place, the staff, however, do not get paid enough for the amazing jobs they all do!"
K Wcarehome.co.uk rating: 5 out of 5
"My mother only has one night at Ritson Lodge for a TLC break but unfortunately the next morning she passed away. She was looking forward to a break while her bathroom was being converted to a wet room as her husband of 63 years has dementia, also he was in hospital after having a stroke. She was really pleased they let her stay although this was very brief, the staff, especially the manager, were outstanding and as a company should be very proud how this home is run."
Bettycarehome.co.uk rating: 4.83 out of 5
"I was here for nursing care primarily and this was excellent. In addition the carers were always kind and helpful."
L Ccarehome.co.uk rating: 4 out of 5
"My brothers and I were very pleased with the care my mother received at Ritson Lodge - especially the individual care she received from many members of staff who were always helpful and friendly. It was reassuring for us for her to be in a friendly and safe environment."
Michael Acarehome.co.uk rating: 3.92 out of 5
"In the four weeks my Aunt has been here, the change in her has been incredible. After being in hospital, the nursing home was an improvement. Her appetite is improving and mixing with staff and residents has been a blessing. If I heard it once I've heard it several times 'I (my Aunt) went out for lunch (with the other residents) we had fish and chips and then ice cream from McDonalds' Every extra day we have with her now is a blessing after the prognosis from the hospital."
R Ecarehome.co.uk rating: 4.42 out of 5
"Excellent but over my budget!"
Michael Hcarehome.co.uk rating: 4.82 out of 5
"Absolutely brilliant - made mum's last years as happy as possible."
Kevin Mcarehome.co.uk rating: 5 out of 5
"Very pleased with the care home. The staff were excellent and the food was very adequate."
Robert Tcarehome.co.uk rating: 4.75 out of 5
"I cannot fault the carers assistance to my now deceased client, especially at the time when she was dying. They even came in to see and be with here when they were not on shift at the home."
Carolcarehome.co.uk rating: 4.75 out of 5
"Fantastic care over above what is expected. My friend was end of life, carers stayed in her room with her 24/7, night staff slept some of the day to be with her. Off duty staff came in everyday on her last week of life to cuddle and soothe her. Ten of the staff attended the funeral service. In 25 years of nursing career I have never witnessed such compassion and caring!!"
Gillian Hcarehome.co.uk rating: 4.92 out of 5
"I was in Ritson Lodge for two weeks respite. I was well cared for and the staff were all very kind and friendly."
Rosaleen Pcarehome.co.uk rating: 4.5 out of 5
"My uncle spent the last two years of his life at Barchester Ritson Lodge and during my regular visits was always clean and tidy and well fed and looked after in a warm and very well kept environment, albeit a fairly new building. Staff were always on hand and very courteous and caring. I am delighted my uncle spent his last years in such comfortable surroundings."
Linsay Gcarehome.co.uk rating: 4.5 out of 5
"Mu mum entered Ritson Lodge in January 2015, and I can honestly say that she has the bst care she could have in the time she was there - mum passed away on the December 30. I love in Canada so was not able to visit mum while she resided there. I dropped in on January 22 2016, without an appointment. I was met by the general manager, who did not hesitate to show my daughter and myself around. All I can say is this is a wonderful, clean, professional, well looked after facility and staff are very caring. I would definitely recommend this facility to my friends and relatives."
Pearl Ccarehome.co.uk rating: 5 out of 5
"After arriving at Ritson Lodge in September for two weeks respite my mother in law decided to stay, she had been diagnosed with stage 4 lung cancer and at the age of 90 decided that she needed to be somewhere to be cared for with people around her when needed. In December she started to deteriorate and I can say that the care that she had was second to none. The staff were all very caring, treated her with total respect and dignity. The whole atmosphere of Ritson Lodge is warm, friendly, very clean which itself leads to happy residents. A lot of activities going on no one has to be bored. Unfortunately my mother in law passed away on December 29th, but again we cannot fault how things were dealt with at this time. We would highly recommend this residential home."
Keith Bcarehome.co.uk rating: 5 out of 5
"I spent 2 weeks respite care at the above facility. I cannot praise it enough as my every need was taken care of. The home, staff, meals, planned events, comfort and cleanliness were all first class. Everything was to my liking. There was no downside at all."
J Wcarehome.co.uk rating: 5 out of 5
"I am very happy to be living at this lodge. It is very safe and homely and the staff are very caring."
Janet Mcarehome.co.uk rating: 5 out of 5
"My close friend was a resident at the above care home for three years, until her demise in March. I cannot fault the care, attention and medical facilities available from this home. All the carers did their very best for my friend at all times and adhered to my/her requests when possible."
Pamela Ncarehome.co.uk rating: 4.83 out of 5
"I am extremely pleased with the way my mum is looked after. She is treated so well, part of a loving family. It is very reassuring for me to know that my mum is safe. happy and very well looked after, and most of all my mum is very happy here."
Allison Hcarehome.co.uk rating: 5 out of 5
"I have stayed at Ritson Lodge for 7 weeks and it has been a nice experience. I wish I could stay longer but I cannot afford it, but I would recommend it."
J Ccarehome.co.uk rating: 4.25 out of 5
"My stay at Ritson Lodge was wonderful in every way. I could not have asked for better care for the two weeks that I stayed there. It is clean, welcoming and a very happy atmosphere with friendly competent staff who tend to your every need. Visitors and family are welcomed with open arms and encouraged. I would highly recommend this wonderful care/nursing home."
Lilian Scarehome.co.uk rating: 5 out of 5
"My time in Ritson Lodge was very enjoyable. I enjoyed playing board games (and cheating), the barbecue, and the sing a longs. My care was excellent and very professional and the home was very clean and spotless and the food was lovely. Everybody was very pleased, especially the carers."
Susan Hcarehome.co.uk rating: 5 out of 5
"My sister has been a resident at Barchesters Ritson Lodge for 18 months with onset dementia, being cared for on the secure first floor. Her care has been excellent, the staff are very caring of her and her needs, giving me confidence as her only relative and living 370 miles away from Hopton-On-Sea. They (Ritson Lodge) keep me updated as to my sisters progress as we are only able to visit her 2/3 times a year."
Alan Fcarehome.co.uk rating: 4.67 out of 5
"My Granny has last year stayed at Ritson Lodge and our experience was positive. From day one of stepping through the door, now, unfortunately, she needs full-time care so there is no better place for her to be than Ritson. Now is a full-time resident. It is satisfying as a family member knowing she is happy, content and in caring hands."
Ellen Hcarehome.co.uk rating: 4.67 out of 5
"My mum has had a wonderful time. The staff have all shown her a great amount of care. She has loved the food. I have been away with an easy mind knowing she was well looked after. I hope this wont be her last stay with you. I can only say a big thank you to you all."
Jill Ccarehome.co.uk rating: 5 out of 5
"The staff have ensured that I have had a brilliant start. Looking forward to a return visit. Thank you."
Stanley Gcarehome.co.uk rating: 4.86 out of 5
What happens now?
Are you ready to discuss your individual care requirements? Pick up the phone and talk to us, book a visit to our care home or come and take a look around our facilities.
Care enquiries
New care enquiry phone lines are open 8am - 8pm
01502 322406
All other calls
Our fees and contract
We want to be as transparent as possible about how we charge for the different services we provide as well as what's included in our contract. Please click the links below to find out more about our fees and contract.
View typical fees
View Our Contract
Useful downloads
Here to help you make the right decision about your care requirements.
156