Meet the Red Oaks Care Home team
Our wonderful team comprises nurses, carers, activities coordinators, chefs, housekeepers and more. These people are here to ensure that residents enjoy their time at the home and are supported to live life to the fullest. Meet some of our staff below:
Linda Ryan
General Manager
Hi, my name is Linda and I am the General Manager here at Red Oaks. Welcome to our website!
I have been a registered nurse for over 20 years. My passion for working with older people in a nursing home environment started with my first registered manager position in 2003. My career has also included positions such as a Practice Development Nurse and a Dementia Specialist. Before Barchester, I was a Director of Care for a luxury retirement village, commissioning both a nursing home and a domiciliary care service. This position involved managing, coaching and mentoring the registered managers.
I am proud of being able to make a difference to peoples' lives by providing high quality, person-centred care in a supportive learning environment within an open and fair culture.
My door is always open for a coffee (or tea) and a chat, whether that is for residents, relatives or staff members.
MariLou Carr
I have been a Nurse for 40 wonderful years.  Much of my time has been in the Acute Hospital Sector, predominantly in the Intensive Care and Cardiac Care Units. I have been fortunate to have worked in Highly Sophisticated departments and also in Commissioning Roles of a Cardiac Specialist Hospital.
What I have found is that no matter the sector the basic fundamentals of care remain the same and I have always been passionate about providing the highest level of care, whether in a Hospital settings or now within the Care Sector. I have always tried to ensure that both myself and any staff who work with me would treat each patient or resident as they would want their own family member cared for, especially their own Mothers.
 I have had varied experiences both clinically and in Management roles and am now able to showcase these in my new role here at Red Oaks. I look forward to being able to share my knowledge and expertise with the staff at Red Oaks and in doing so would hope to support the business in a positive way.
Show More
Karen Poulter
I qualified as an RN1 and RMN in the 1980s and, after a career in psychiatry, I joined the team at Red Oaks as the care manager. After many years, I still love coming to work and have met and worked with many lots of wonderful people. My role is to ensure a high standard of care is consistently delivered to those we support. Out of work, I love travelling with my family, and reading gives me great pleasure.
Show More
Sharon Haigh
Head of Unit & Care Practitioner
I started work at Red Oaks in 1990; at the time, I thought that I would stay for 6 months. I have had various roles over that time, all care related, and I have received a lot of training. I am a Care Practitioner and Head of Unit on Lavender floor, which is one of our dementia floors.
I have had the privilege of meeting and caring for some truly amazing people. I love my job at Red Oaks, with no two days ever being the same.
In 2017, I was nominated for a Barchester Care Award, and was very surprised and humbled to win the Lifetime Achievement Award.
Show More
Clare Mowatt
My role as Hospitality Manager means that I am responsible for the restaurant and also for the  hostess services to the Assisted Living Apartments. I maintain overall responsibility for hygiene procedures and I ensure that staff follow these at all times. I am also responsible for the housekeeping and laundry function at the home.
Show More
Martin Knight
I have been working at Red Oaks for more than 10 years, during which time I have worked in most departments. I get to meet with the families of potential residents, who are seeking to find the right level of care for their relatives. I love showing our fantastic home to everyone who visits and I feel privileged to be able to offer help to families regarding, what is often, a very difficult and emotional decision.
Show More
Louise Pocock
Home Administrator
I have worked at Red Oaks since April 2005, initially on reception before becoming Administrator in March 2006. I gained my NVQ level 3 in Business & Administration in January 2009. I am responsible for supporting residents, relatives and staff with administration, financial and HR matters. The Admin team give a warm welcome to all our visitors and help to create the homely, family atmosphere that spreads throughout Red Oaks.
Show More
Virginia Ramos
I have worked at Red Oaks for 16 years and I consider it as my second home. I love being a Nurse! It is responsibility is to ensure the high quality care of our residents, maintaining their general well-being and making them happy. At Red Oaks, we work as a team!
Leigh Clifford
I am aware mealtimes are a hugely important event in the day for our residents, so I endeavor to prepare, cook and present food from  seasonal menu that residents can enjoy. I lead a team of kitchen staff consisting of a 2nd chef, kitchen assistants and hostesses, whom I support in their roles and encourage to professionally develop. I work closely with the general manager, deputy manager and registered nurses to ensure we provide meals suitable for residents' differing requirements.
Red Oaks holds events for residents, relatives and the local community throughout the year, which almost involves catering. This is jointly organised with the general manager, activities coordinator and myself, and relies on effective team work by all the kitchen team to make a success of the event. I communicate daily with the general manager and visit residents in their own rooms regularly, or chat with them in the dining room, to ensure we are meeting their individualised needs and they are satisfied.
I am always happy to prepare food during special occasions for residents and their families, and we have previously catered for a wedding, birthday parties and funeral teas. Visitors to the home will find they have access to tea, coffee and my home baking, and many make use of this facility. 
I enjoy working at Red Oaks, as there is excellent communication between all departments, and I there is a great team spirit, where everyone helps when required
Show More
Ann McPherson
Hello my name is Ann.  I started work here at Red Oaks as an Administration Assistant in September 2021.  My background is in administration and hospitality. I really enjoy working with our residents, their families and Barchester. Its a very rewarding career.
Jane Ingram-Marriott
I started my role in February 2022 here at Red Oaks .  I am looking forward to Supporting our special Residents on personalized day trips and delivering a full and varied activities program within our Home, with the assistance of  Bronwen and Debbie, the activity coordinator's

My role also involves community engagement and I am looking forward to planning events here and welcoming the local community back to our beautiful grounds .
With my previous background in various care settings and most recently at a Brain Injury Rehabilitation unit, I am confident to be able to deliver a comprehensive and fulfilling programme for our Residents.
Show More
Steve Martin
I enjoy working at Red Oaks, I ensure that the home is well maintained and work with external contractors to ensure all equipment and the home itself is safe and fit for purpose. I enjoy chatting to the residents as I go around the home and it's a lovely part of my job to build relationships not only my colleagues but with the residents in their home.
Show More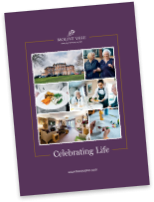 Read our brochure 'Providing great quality care and wellbeing' for more information on how we're here to help you and your loved one.
Read brochure
Food & Nutrition
Activities & Events
Care & Facilities
What happens now?
Are you ready to discuss your individual care requirements? Pick up the phone and talk to us, book a visit to our care home or come and take a look around our facilities.
Care enquiries
New care enquiry phone lines are open 8am - 8pm
01273 769 425
All other calls
Our fees and contract
We want to be as transparent as possible about how we charge for the different services we provide as well as what's included in our contract. Please click the links below to find out more about our fees and contract.
View typical fees
View Our Contract
Useful downloads
Here to help you make the right decision about your care requirements.
153