What our families say: Raleigh Manor Care Home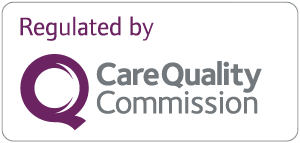 "My husband spent two weeks at Raleigh Manor receiving respite care. The facilities were excellent, the rooms well appointed, and the meals attractive with a choice of menu. This was his first experience with respite care, and his initial anxiety and reserve were treated with empathy and encouragement. The staff always appeared to be genuinely caring, and I was made welcome when I visited. A range of activities was available for those who wished to take part, and I felt reassured that he was in a safe place for the duration of his visit."
V C
carehome.co.uk rating: 4.25 out of 5
"The staff are exceptionally helpful and friendly, so coupled with the very smart environment, good food and increasingly wide-ranging activities, Raleigh Manor Care Home has been a good choice for my wife. I am confident that she is safe and well looked after there."
R C
carehome.co.uk rating: 4.83 out of 5
"I have always found the staff at Raleigh Manor Care Home very caring and compassionate. I have had a particularly difficult couple of weeks with my parent and they have tended to him with understanding and great care. They have also taken the time to talk to me and give me reassurance. I am so glad that I have chosen Raleigh Manor for my parent, they have exceeded my expectations. Thank you."
Alison P
carehome.co.uk rating: 4.83 out of 5
"Amazing welcome by everyone. I left mum in the care of such lovely carers whilst I went on a two week holiday. I was able to relax without worrying about mum which was worth its weight in gold. When I arrived to take mum home, I had plenty of offers to help pack mums case and we received a delightful farewell by everyone."
Sue B
carehome.co.uk rating: 5.00 out of 5
"I live at Raleigh Manor Care home, I find the carers caring and friendly, I enjoy the food here and a glass of wine with my meal which I enjoy, my room is very big and I am able to see the sea which I do like."
P A
carehome.co.uk rating: 4.42 out of 5
"Every member of staff at Raleigh Manor that we have dealt with has been caring and professional and made us all feel welcome and at home. The premises and facilities on offer are excellent and we would recommend Raleigh Manor to anyone looking for residential care."
N W
carehome.co.uk rating: 5.00 out of 5
"The staff are so friendly and helpful without exception. The food is brilliant and tasty and a good selection. Not to mention a glass of wine with your meal. Ensuite rooms are brilliant. I cannot fault this care home in any way. Highly recommended."
R G
carehome.co.uk rating: 5 out of 5
"One word describes it all Excellent."
I M
carehome.co.uk rating: 5 out of 5
"My grandmother has always been resistant to the idea of moving into a care home. The ideas that they would be like an institution and smell unpleasant were firmly fixed in her mind. We visited many homes but nothing compared to Barchester Raleigh Manor Care Home. The staff made the home the place to go. They were warm, welcoming, friendly and treated my grandmother like the most important person in the world. this one the background of a modern hotel-like building serving delicious freshly made food convinced us this was the place to call home."
Martin G
carehome.co.uk rating: 5 out of 5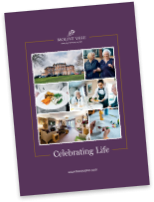 Read our brochure 'Providing great quality care and wellbeing' for more information on how we're here to help you and your loved one.
Read brochure
Food & Nutrition
Activities & Events
Care & Facilities
What happens now?
Are you ready to discuss your individual care requirements? Pick up the phone and talk to us, book a visit to our care home or come and take a look around our facilities.
Our fees and contract
We want to be as transparent as possible about how we charge for the different services we provide as well as what's included in our contract. Please click the links below to find out more about our fees and contract.
View typical fees
View Our Contract
Useful downloads
Here to help you make the right decision about your care requirements.
55978