What our families say: Park View Care Home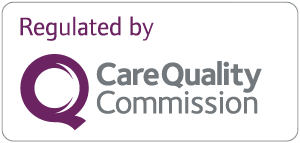 "First of all, I would like to thank all staff at Barchester Park View Care Home for the excellent care that they gave to my Mum. Living in Australia I needed to find a home for my Mum, that I knew she would be safe and well cared for. As soon as I walked into this home I knew that I had found it! Everyone who worked there and other residents all looked happy. Sadly my Mum passed away on the 2nd May, because of Covid I could not get back to the UK. However, I knew when I went back to Australia in 2019, my Mum would be well looked after."
Sue Kcarehome.co.uk rating: 4.42 out of 5
"Sadly the time came whereby I needed to find a nursing home for my mum due to her ongoing long term health condition which had deteriorated. I had visited many care homes trying to find the right place for my mum. As soon as I walked into Parkview it just felt right !! Beautifully clean, very well presented, very helpful and accommodating staff who were also well presented in their smart clean uniforms, and above all, no unpleasant smell anywhere in the home. I was warmly greeted by the manager who was so very understanding, reassured me totally that this was the place for my mum where she would be in safe and caring hands with her staff. Although the time my mum spent there was very short only a couple of weeks before she passed away, the care, empathy and compassion were clear to see and I am very grateful to the manager and her staff for the care my beautiful mum was given whilst in their hands. Thank you from the bottom of my heart."
Grace Kcarehome.co.uk rating: 4.17 out of 5
"In these times where visiting has not been allowed the staff have kept me informed of my mother's situation and consulted me regularly for decisions regarding her health and welfare. It is difficult to assess facilities, cleanliness, food and drink and activities without having been inside for a long time. New pod visiting facilities are adequate, but I hope for bedroom visits soon."
J Scarehome.co.uk rating: 4.83 out of 5
"I strongly agree that they have worked extremely hard to care for the residents of the home. They are always clean, always smiling and happy, and have a good friendship. The staff in the home are always friendly, polite and are happy to help and support you when needed."
C Ycarehome.co.uk rating: 4.83 out of 5
"I attended an open day at another Barchester home and was impressed. I learned that Park View was part of the group and was in Dagenham, a better location for my mother. I paid a visit before the need arose and found it welcoming. When we needed a place they were very helpful in finding her a room. I have been impressed with the administrative and care staff. They arranged a garden visit, important as Mum settled in and then Skype video calls. Obviously I haven't seen the home operate under 'normal' conditions since July."
John Scarehome.co.uk rating: 5 out of 5
"As far as my relative is concerned me and my family have never had any complaints. Everyone working with my relative has always been very caring and compassionate. The staff are all very welcoming and understanding and above all else my relative is very settled and content."
Catherine Gcarehome.co.uk rating: 4.67 out of 5
"My brother was becoming much better in his abilities. This year has put him back a little due to covid. However, myself and the family feel that the staff in all departments could not be any more helpful in trying to help my brother in every way possible. We are very grateful for all they do all of the time."
Tracey Bcarehome.co.uk rating: 4.58 out of 5
"I would like to express my gratitude to all the staff and thank you all for taking care and supporting my husband. You have done a great job. The is very good and friendly, I can feel that most of the staff take care of my husband like family. Thanks again and Merry Christmas to you all!"
Y Ccarehome.co.uk rating: 3.67 out of 5
"The care, support and patience of staff working with my mum has been like none other. Mum is safe, cared for physically, emotionally and mentally - the closest to happy she will ever be. We are extremely grateful and happy with all the care that mum has received and continues to receive - from the manager to receptionist, care, nursing and domestic staff - everyone in contact with mum. Thank you"
Karen Ccarehome.co.uk rating: 4.75 out of 5
"Park View came as a recommendation and I now understand why. Placing a family member into care is a difficult decision (particularly during a time of Covid) and the staff at Park View recognises this and is fully supportive. All staff are professional with the bonus of being extremely thoughtful and kind. They are considerate to both residents and family alike and provide excellent care."
J Ccarehome.co.uk rating: 4.58 out of 5
"I did visit the care home. The services here are very good, the carers are superb, friendly and connective with the residents. My family friend is a resident here at this care home. The team at memory lane look after my family friend as well both teams are amazing and the resident has constantly very positive feedback. Overall food, service and care are excellent. Thank you to the team, the deputy manager and manager."
F Acarehome.co.uk rating: 5 out of 5
"Extraordinarily kind staff, very thoughtful about the needs of residents and communicative with family. Very sensitive."
D Mcarehome.co.uk rating: 4.58 out of 5
"I have visited other care homes as well but this is the best. The team is amazing, lead by the Manager, full of enthusiasm and they are excellent. Food, service, care is all great. The atmosphere is great. All the team is amazing. The team at Oaks 1 is superb. Thank you all."
F Acarehome.co.uk rating: 5 out of 5
"My mum was in Park View for at least 12 years. The care and consideration by the staff is second to none."
Lesley Scarehome.co.uk rating: 4.83 out of 5
"My mother only spent 4 months at Barchester Park View, in that time, she was very happy. There were lots of activities to keep residents motivated (although mum had severe dementia and only took part in a few). Us as a family were very happy with the care mum received and her final days were handled with care and dignity. Thank you to all the staff and management team."
T Fcarehome.co.uk rating: 5 out of 5
"Very pleased with the service and professionalism of staff and office at Park View. Couldn't ask for better treatment. Very COVID-19 safe and taken seriously. It makes our family very happy that she is being cared and looked after."
L Mcarehome.co.uk rating: 4.17 out of 5
"It was a difficult decision to place my mum in a nursing home when her COPD deteriorated, and she needed full-time professional nursing care. Everyone at Park View was amazing. My mum felt love and security in her last months. I cannot praise Park View enough."
H Kcarehome.co.uk rating: 5 out of 5
"My Mum lived at this care home for over two years. The care and treatment she received were excellent. She was very happy in her last few years and this was down to the care and support she received from the staff and nurses. I would definitely recommend this nursing home to anyone's loved ones."
Caroline Wcarehome.co.uk rating: 3.75 out of 5
"So far my experience of Park View Care Home is extremely good, good care and kindness. Good food, also the staff go the extra mile to keep my husband clean and tidy. Clothes cleaned very well too. No concerns as to the care he is receiving. His room is always clean and staff take the time to ask relatives how they are which is nice too."
Linda Acarehome.co.uk rating: 4.73 out of 5
"The workers are very friendly and work hard with the residents. They know my Aunty's likes and dislikes and it is not just for show. We live far from Luton and Wembley so we come to see her around three times a year. Also unannounced and we always find her clean and as happy as can be. Thank you for caring for my Aunty."
L Bcarehome.co.uk rating: 4.45 out of 5
"My Mum is very helpless and vulnerable and needs and extraordinarily high standard of care to safeguard her physical and emotional wellbeing. At Park View, she is getting what she needs. I am very very impressed because this was neither a straightforward nor an easy case, but they have risen to the challenge wonderfully."
J Mcarehome.co.uk rating: 5 out of 5
"Park View Care home smells clean on arrival and throughout the home. Staff are all friendly and happy to everyone, and interest and talk to residents constantly. Lovely place."
S Tcarehome.co.uk rating: 4.08 out of 5
"A very friendly care home. I felt very cosy and warm. All staff seemed very happy and enthusiastic. The building was very clean and tidy, lots of patient engagement. Everyone seemed to know everyone. My father-in-law looked very well looked after."
Craig Tcarehome.co.uk rating: 5 out of 5
"My father benefitted from a consistently high standard of care during his time at Park view, a total period of 3 years and 8 months. I was struck by the care and attention all of the staff provided to my father, despite the fact that due to his deteriorating health his behaviour could be challenging at times. Through all of this, his carers maintained a friendly and professional demeanour. He liked living at Park View and it gave him a good and supportive home in which his life came to an end."
Martin G
carehome.co.uk rating: 4.92 out of 5
"Me and my family spent many many hours over a 24 day period visiting my aunt whilst she was being cared for here. The level of both personal and medical care she received was the best we could have ever have hoped for at this extremely difficult time. This period of time was intense for all of us and even though the team are busy they gave us an enormous amount of support too. Hats off to the manager and his team of nurses, carers, assistants, cleaners, cooks, admin staff, maintenance men, laundry ladies, they are a credit to you. Thank you once again."
Juliecarehome.co.uk rating: 4.58 out of 5
"1. All care staff are friendly, polite and helpful. 2. Cleaning staff are friendly, polite and hard working. 3. Catering staff try their best to give a varied menu to suit all residents. 4. Activities staff are always doing different things with residents to keep them active. 5. The admin staff are very supportive and polite. 6. Also, management always takes time out for you and are very supportive to residents and families. I would recommend the home 9/10"
C Ycarehome.co.uk rating: 4.92 out of 5
"All the staff throughout the home go to create a happy and caring environment. They are all trying to stimulate the residents to gain their full potential."
Jennifer Hcarehome.co.uk rating: 4.42 out of 5
"My mother came to this home over 6 months ago, what can I say? I am so happy that now she has settled. The staff from the office to nursing to care assistant is amazing and everybody is so caring. Mum seems to enjoy her food which I must say always looks good. They also try so hard to keep them all entertained. I cannot thank you enough for looking after my mum. My dad also feels the same."
Barbara Jcarehome.co.uk rating: 4.42 out of 5
"Caring and friendly staff. Comfortable rooms and overall of a high standard."
Pamela Rcarehome.co.uk rating: 4.58 out of 5
"Overall the general care is good depending on the staff that is providing the care. This can be from very good to poor."
Daphne Rcarehome.co.uk rating: 2.92 out of 5
"We received the care home before my dad came in. We were greeted with and warm and friendly welcome from the reception staff. Dad came into the care home in March 2018 and we have never had any cause to make a complaint. The staff that work on his unit are a credit to the care home and are always happy and cheerful. They do a fantastic job."
Jacqueline Ccarehome.co.uk rating: 5 out of 5
"My husband has Alzheimer's and has come to live at Barchester Park View Care Home 10 days ago. The home is very welcoming from the manager to all the staff who seem to have a great deal of empathy in dealing with him. All his needs are catered for and this gives me some peace of mind. He seems to have settled very well and that is down to the care. Many thanks, Barchester Park View Care Home."
M Tcarehome.co.uk rating: 4.82 out of 5
"Care is very good. Mum needs help with everything including feeding and drinking. It is always done in a friendly, unrushed manner. Food is always presented well! The nursing staff are on hand for any medical problems and if needed will refer to the GP, who visits regularly."
M Bcarehome.co.uk rating: 4.33 out of 5
"My dad is in the Memory Lane unit and I find the staff in Memory Lane very caring and try to keep everyone happy and comfortable. PS re the regular staff - please keep it to regular staff! I notice sometimes when different ones are on it's not as good."
S Ocarehome.co.uk rating: 4.25 out of 5
"Excellent all round. Staff very good, home good and care good."
A Mcarehome.co.uk rating: 5 out of 5
"Staff and support are excellent."
T Wcarehome.co.uk rating: 4.25 out of 5
"My brother has been here for a few months and has settled nicely. All the staff are lovely and always smiling. They are very helpful and ready to answer any questions."
L Mcarehome.co.uk rating: 4.92 out of 5
"A weekly visit to my friend is always a pleasure. Not only to see the staff and other residents but to see them taking part in activities no matter how small their input is."
Jillian Ncarehome.co.uk rating: 4.67 out of 5
"Each week I visit, there is something going on. Be it bingo, singing, table tennis (seated) or creative therapy. A hairdresser is there (Wednesday) and staff are around if help is needed."
C Ccarehome.co.uk rating: 4.5 out of 5
"I come to see my mum happy with activities and the hairdresser. She does get confused which I do worry about. Food can be monotonous but will do alternative if requested. But very happy overall that mum is here."
Julie Bcarehome.co.uk rating: 4.92 out of 5
"From the moment my mum came into Park View Care Home when my brothers and I were utterly devastated that she now needed care mum has been looked after by all staff with so much love and understanding she has been made to feel like part of their family. Management and care staff could not have given us more. We are delighted mum has settled so well and has gone from a respite to a permanent resident, we have peace of mind with mum staying at Park View Care Home."
Pat Mcarehome.co.uk rating: 4.64 out of 5
"My mother seems very happy here she is cared for by all the staff in a friendly professional way. The staff from the senior staff, carers, cleaning, laundry and maintenance team all treat her with care and dignity."
Jennifer Ann Hcarehome.co.uk rating: 4.75 out of 5
"On our first visit to my mum, we found the home very clean and tidy. The staff are very friendly and seem to want to do a lot for the patients."
Kevin Wcarehome.co.uk rating: 4.33 out of 5
"A caring, helpful, friendly care home. I wish my mother went here in the first place. I would give them top marks considering the home she first went in. Park View outrates them in all situations. Would highly recommend."
Steven Tcarehome.co.uk rating: 5 out of 5
""
C Ccarehome.co.uk rating: 5 out of 5
"The home has gone down in standards since my dad first arrived. Food he has on a daily basis varies in its quality and sometimes is served cold and lacks variety. The staff that work on my dad's ward work hard and are good but it seems that there is not enough of them to attend all the patients."
Anthony Ocarehome.co.uk rating: 2.83 out of 5
"Dad has been well cared for and is very happy."
C Lcarehome.co.uk rating: 5 out of 5
"When my husband came here, I was not sure this was the place for him, it took him a while to get used to it and it seemed carers were having a hard time too. I requested him to be moved to another floor which is quieter and since he doesn't like noise, the floor he is on now seems ok and feels like home. Very clean, good staff, good management, good food and lovely views."
J Gcarehome.co.uk rating: 4.08 out of 5
"Staff are very friendly, open and caring. My mother is well-fed, has lots of activities offered to her with at least one member of staff on hand at all times. They always call me up to inform me of any event on her health/wellbeing. The place is clean and secure with wholesome food. The home has different floors within a massive house to accommodate people with different ailments eg dementia floor but also has a large communal floor for socialising under supervision. Feel of the place is very professional and smart and clean and organised. Masses of staff from cooks to the manager 24/7 and carers and cleaners. Highly recommended."
Victor Fcarehome.co.uk rating: 4.42 out of 5
"My daughter has been a resident here for eight years, she has been looked after so well. During her stay, I have never had to complain about anything. The home has always been clean and nice smelling. Whenever I visit the carers are always civil and very obliging. I have not got a bad word to say about Barchester Park View Care Home, I would recommend it to anyone."
Hazel Dcarehome.co.uk rating: 4.75 out of 5
"My husband has been a resident at Park View Care Home for the past 20months. I am very happy and satisfied with the care he is receiving. The carers are patient, caring and interact with my husband."
L Acarehome.co.uk rating: 4.33 out of 5
"I am pleased with the level of care that is been provided for my friend. On my weekly visits, I see staff being attentive to patients. They are always smiling, two in particular. I believe these two communicate extremely well with the patients. They keep the mood light, playing music, games and laughing which keep clients upbeat and energetic. It can be difficult to handle the mood-swings of dementia clients but all the carers on "memory lane" do an excellent job with defusing situations and getting under control immediately. Well done, keep it up."
Rushell Ccarehome.co.uk rating: 4.33 out of 5
"Mum sadly passed away in late November having been a resident for over 2 years due to a fall which left her virtually paralysed. Wanted to say a huge thank you to all staff for looking after her so well during her time at Park View. Carers are dedicated, hard working and are all stars. The nursing staff deserve a special mention they were great. She was treated with dignity and respect and felt cared for and staff would make time to pop into her for a chat when they could. Park View is a happy welcoming place and I would recommend it."
Pam Lcarehome.co.uk rating: 4.42 out of 5
"My daughter has been cared for 100%. Very happy atmosphere and I couldn't thank them enough."
Albert Mcarehome.co.uk rating: 5 out of 5
"My friend is in the best health he has had for years being cared so well for by the staff. The staff are always pleasant and welcoming and I know my friend is in good hands. I am so grateful to all the staff I meet for all they do and I so respect how they work....with patience and tolerance and they treat the residents with respect too."
Mary Wcarehome.co.uk rating: 4.25 out of 5
"A very positive experience. The staff are lovely and my Mum is being given the best possible care leaving her family with peace of mind."
Shiela Mcarehome.co.uk rating: 4.9 out of 5
"Mum has been cared for very well. The staff cared for all Mum's needs very well."
Susan Bcarehome.co.uk rating: 4.42 out of 5
"My husband came into Park View four years in April. I am very happy with the care. The staff all make me feel welcome when I come and any family as well."
Alice Hcarehome.co.uk rating: 4.75 out of 5
"Very good, nice and friendly. Very clean and tidy."
George Acarehome.co.uk rating: 5 out of 5
"Our mum sadly died aged 100 years in December 2015. She had lived for over 8 years in Parkview and it was her home during a period in her life when she was suffering from advanced dementia and was bed bound.The care and support given to our mum by Parkview was excellent. When she became frail mentally and physically she was looked after in hospitals and in several care and nursing homes as her health deteriorated Park view was the best. This is not to say we did not have issues from time to time however as a family we were never in any doubt that she was in the best place for her needs to be met. We are a large family and were made to feel welcome and end to be involved in mum's care. This was exemplified during the last few weeks and days of her life when the manager and all her staff was absolutely marvelous. We cannot praise the end of care support highly enough."
Mick Mcarehome.co.uk rating: 5 out of 5
"When I arrived the home was clean and staff were very friendly and greeted me in a nice way they reassured me everything would be fine. My room was clean and bright and comfortable any relatives were greeted with tea and coffee and some fruit biscuits and was made to feel welcome. The manager was very nice and answered all our questions and concerns and took time out to make me and my relatives feel at ease."
Fatalcarehome.co.uk rating: 4.5 out of 5
"My brother was placed in the care of Park View with progressive dementia on 6th November until he passed away on 21st Jan 2016. During which time he received the most professional care that anyone could ever wish for. He was not the best of patients to the staff and management but this did not phase those that cared for him. My family and I have nothing but praise for all of them and wish to thank then sincerely."
Eric Hcarehome.co.uk rating: 4.83 out of 5

Read our brochure 'Life in our home. Providing care through coronavirus' for more information on how we're here to help you and your loved one.

Read brochure
Food & Nutrition
Activities & Events
Care & Facilities
What happens now?
Are you ready to discuss your individual care requirements? Pick up the phone and talk to us, book a visit to our care home or come and take a look around our facilities.
Care enquiries
New care enquiry phone lines are open 8am - 8pm
020 3811 1323
All other calls
Our fees and contract
We want to be as transparent as possible about how we charge for the different services we provide as well as what's included in our contract. Please click the links below to find out more about our fees and contract.
View typical fees
View Our Contract
Useful downloads
Here to help you make the right decision about your care requirements.