What our families say: North Park Care Home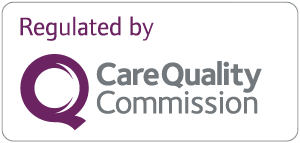 "My mother was very happy in North Park Care Home. She was extremely well looked after and had a genuine affection for all the staff, as they did to her, referring to them as her friends. She was always clean and tidy, very well fed, and her room was spotless. We were very lucky that Mam had the last two years of her life here."
Maureen E
carehome.co.uk rating: 5 out of 5
"I rarely give excellent, only due to the fact we can all go down the unrewarding path giving less than good results in the situation. There are good staff here, who have the excellent attitude that where they have not managed a situation well, they will think again as to the best path each time. The attitude is apparent, and it is indeed excellent for those good people."
B S
carehome.co.uk rating: 3.9 out of 5
"Your home looked after my mother very well, and she loved it, and all the staff were lovely with her, which put myself and my family at peace of mind."
Valerie B
carehome.co.uk rating: 4.83 out of 5
"The staff at North Park are lovely. They made me feel welcome and at home while I was visiting my elderly grandmother on my visit from Canada. The home seems well run and feels safe during the current pandemic. The staff went above and beyond. The matron took much time to explain her health situation to me. A special mention to the tall caretaker man who at my grandma's request provides any little thing she needs as he passes by. Lovely people who care deeply about their residents. Thanks for having me!"
Tanya T
carehome.co.uk rating: 4.58 out of 5
"My wife is a "newcomer" to the happy family up on the third floor known as Memory Lane. What an eye-opener this has been, she is taking part in games and events, regularly appears on Facebook and is generally happy with life. The staff have been wonderful, putting up with my daily check-ins and helping me adjust to life without the wife. Looking forward to taking her out in the future, North Park will seem like a hotel then, just like being on holiday. So to the staff I say "keep up the excellent work boys and girls" and to the residents "keep being happy, enjoy the entertainment, and making my day"."
Tony H
carehome.co.uk rating: 4.75 out of 5
"My husband has been a resident of North Park Care home since October 2020. He is well cared for and is always clean and tidy. Since he was admitted, visiting restrictions have been in operation, however, this has been overcome by a very welcoming, comfortable indoor visiting suite. All of the staff are very kind and understanding. They have helped me in what I have found difficult circumstances, with their reassurance, North Park has a happy and relaxed feeling! Staff are great, wonderful, etc. Thank you all."
Valerie H
carehome.co.uk rating: 5 out of 5
"My husband has been a resident in North Park since October 2019. I am so pleased that we chose this care home for him. From the first moment we stepped through its doors, we were impressed by the welcoming atmosphere of the home and by its staff. My husband is happy and settled here. The home is situated overlooking a lovely park and he has a room with a view of the park. Everyone from management, admin, care staff through to catering and cleaning go above and beyond to care for and support residents and their families. It helps, in these troubled times, to know that my loved one is living in such a good place."
Anne B
carehome.co.uk rating: 5 out of 5
"Just wanted to thank all of the carers so very much for their efforts yesterday (Valentine's Day). They really pulled out all the stops and my mother-in-law was thrilled to bits with the lovely gifts presented on her visit. It really is the little things that make a difficult situation all the more bearable. Many thanks again to you all."
Caroline B
carehome.co.uk rating: 4.42 out of 5
"My sister had several respite stays at North Park and was due to go permanently. She was a character but was well-loved there. She thought she was on holiday. Everyone very kind and caring, food always looked lovely and clothes were always spotless. Can't speak more highly of North Park. Sadly Covid got her before she got her new forever home."
Jean H
carehome.co.uk rating: 4.33 out of 5
"Lovely people. So much to do. Very happy here."
Jessie W
carehome.co.uk rating: 5 out of 5
"I think everything in this place is excellent."
Kathleen B
carehome.co.uk rating: 5 out of 5
"This care home is by far the best in the area. The outside of the building projects the sense of good maintenance and care. All personnel are approachable, and you, alone are the most important person with no rushing but active listening going on. The carers etc, will get the best person to solve the problem and show empathy. The staff who are permanent, night shift are the best group of carers I have had the joy to meet. The food is mainly extremely good. The manager is simply the best. The activities team cover a wide range of activities suitable for the month and the season. These activities are very stimulating for the residents; encouraging conversations. As the manager is able to develop her ideas, the next CQC report should surely be "outstanding" taking a part in the community, even in these covid-19 times. It is important for the residents and staff."
Jane P
carehome.co.uk rating: 4.75 out of 5
"An absolute disgrace that you have put nothing in place to facilitate covid safe visits such as a room or pod in the 8 months since you closed your doors to families. All the times I've asked about a room or pod for winter and what happens, nothing. Full of lip service, you tell us we can't see our loved ones, not even through the window, you pass the buck and say ring head office if we're not happy. I ring the head office and they are very polite but reiterate I can't see my mam, just to remind you my mam is a lady with dementia, how dare you say she can't see her children, we've trusted you and you shut us out instead of doing what you can to keep families connected. Absolute shame on you. Treat people how you'd like to be treated yourself. If someone told you that you can't see your mam/dad/son/daughter/husband or wife indefinitely, not even through a window, would you say ok? I thought not, you would fight. Point is I shouldn't have to fight to see my own mam, but I will. Absolute disgrace."
Mandy H
carehome.co.uk rating: 3.25 out of 5
"The staff and activities organisers have been brilliant throughout lockdown keeping Mam and other residents safe and doing their utter best to arrange visits to see our loved ones. Staff are like family to both residents and their families and I can't praise them enough for all their hard work through these difficult times. Keep up the brilliant work and thank you for Mam's care."
Stephen A
carehome.co.uk rating: 5 out of 5
"My Grandad has been a resident here for three and a half years now, the care he receives is fantastic. All of the staff including the management team are absolutely amazing and go above and beyond not only for residents but also relatives. The staff have become like family for Grandad at a time when our family were struggling and really do treat all residents like a member of their own. Nothing is ever too much trouble no matter the request. As a family, we really cannot thank everyone here at North Park enough for love, care and respect they have shown Grandad and our family."
Victoria M
carehome.co.uk rating: 4.58 out of 5
"Mam has lived here for almost six months. She has settled well and is well cared for. She has good relationships with care staff and enjoys participating in activities. There is a happy, friendly atmosphere and all her needs are met. Our family is very pleased with her care and this, in turn, has relieved a lot of stress and worry. A big thank you to all the staff."
G N
carehome.co.uk rating: 4.42 out of 5
"My brother and I have been very happy with the care provided to our Dad. All the staff were extremely kind and caring and Dad liked them all very much. He was particularly well looked after in his final week."
P W
carehome.co.uk rating: 4.17 out of 5
"North Park have been amazing with my aunt, there is nothing they won't do for her and no job is ever too much. The home is clean and has a good feeling about it, the staff are all pleasant and it doesn't feel like a care home. Even us, as a family are welcomed. We cannot praise everyone enough for the love, care and compassion that is given from the manager right through to the housekeeping team. Thank you all so much, we all appreciate you greatly. We go home knowing our aunt is as loved there as she is at home. That she's cared for, safe and most of all happy. Keep up the great work you do for the elderly."
John D
carehome.co.uk rating: 5 out of 5
"The staff, without exception, treat my husband with great dignity and jolly him along when he is down. I can, at last, relax knowing he is safe and cared for."
N G
carehome.co.uk rating: 4.33 out of 5
"Norton Park Care Centre is amazing. I have settled well and feel the staff have made it my home. The manager is fantastic and the care staff are fabulous, especially two care assistants in particular, who have helped me to settle so well. The home is clean and well presented and my room is lovely and cosy."
E K
carehome.co.uk rating: 5 out of 5
"The manager went above and beyond to help all of us with Mum's admission. Staff are committed and caring and this gives us such comfort as a family. Mum has been the best she has been in a long time and we can't thank all the staff at North Park enough."
D D
carehome.co.uk rating: 5 out of 5
"Our elderly family member has been a resident of the home for 2 years and receives care for his dementia and Alzheimer's. The home has always been clean and the staff very caring. Recently a new manager has proven to be very proactive in leading further improvement and dealing effectively with concerns. To us, the home seems to have a renewed vitality and the delivery of future proposals is extremely satisfying. Our confidence in the care here was high and is still increasing. Thanks to all the staff."
Neville N
carehome.co.uk rating: 4.17 out of 5
"I have been very impressed with the care given to my husband during his respite stay at North Park. From the new general manager to the laundry lady, all staff are very pleasant and caring, not only to the residents but to relatives as well. I am confident that my husband is well looked after during his visits to this excellent care home."
P B
carehome.co.uk rating: 4.58 out of 5
"Staff here are amazing and really do their best for the residents. Unfortunately, they are rushed off their feet and don't have much time to interact with the residents. This leads to long delays when answering the call buttons. Food is very repetitive with the staff not knowing what is going to be served. I really feel sorry for the staff as they are hard workers, very caring and doing their best. 12 staff have left in a very short term. Today I moved my mum out as I feel this home has declined quite considerably over the past few months. Such a shame as she made some good friends and I know she loved the staff. More support for the staff is needed, morale is low and needs to be built back up."
Carol R
carehome.co.uk rating: 3.17 out of 5
"I am very pleased with the treatment and conditions at this home. I feel I can go home happy knowing my wife is in good, safe hands. There is plenty of activities to do to keep her mind active. I have no complaints."
Hubert C
carehome.co.uk rating: 4.92 out of 5
"You are not short staffed but staff are doing a lot of running around. Excellent senior carer looks after the whole family. The carer provides outstanding help with ablutions. Entrance lobby looking run down."
J B
carehome.co.uk rating: 3.17 out of 5
"My mum has been a resident of the Top Floor (dementia unit) for over 3 years now and has always had the best care and love from the staff. This week the care home staff excelled themselves even further. Her CHC funding came up for review and both management and a senior carer attended the meeting. Both were utterly professional and totally efficient and voiced her profound care needs very clearly and as a result, her funding has been agreed. Can't recommend North Park enough."
Christine S
carehome.co.uk rating: 4.67 out of 5
"My mother spent the last 2 weeks of her life at North Park Care Centre. During that time we found the care she received was to the highest standard. The staff ensured she was made comfortable at all times."
Leonard M
carehome.co.uk rating: 5 out of 5
"My mother stayed for her first ever respite care at North Park. I was apprehensive about leaving her but on my return to collect her I discovered I need not have been. She had been well cared for and said she would stay again when necessary. Thank you. A real weight off my shoulders."
G N
carehome.co.uk rating: 4.75 out of 5
"My father came to North Park after a long spell in hospital. Naturally, he was worried about the move but the staff were outstanding in getting him settled. The staff were outstanding in getting him settled. The staff can't do enough to support Dad and indeed all of the residents - everyone is treated with absolute dignity and respect. Whilst Dad has been poorly, I have stayed at North Park and witnessed the excellent care provided at first hand. North Park certainly "celebrates life" and I have no problem in recommending the care centre unreservedly."
Leslie R
carehome.co.uk rating: 5 out of 5
"I am very happy with the care and accommodation provided. We could do with more activities but the staff do a super job. Special mention must go to a particular senior staff. She is super. It's terrible being without my wife but when I leave her, I know she is well looked after and this helps me cope with my loss. Thank you."
H C
carehome.co.uk rating: 4.33 out of 5
"Since new activity coordinators are in place, the residents have more things to do rather than just sitting around doing nothing. The garden could be better used by residents if there was a greenhouse/lean-to. I could help the residents grow plants/hanging baskets etc. Staffing levels seem low constantly. Carers running around all the time struggling with the workload. Some seniors are very hands-on, however, other's just sit in the office."
Avril R
carehome.co.uk rating: 3.25 out of 5
"I am well satisfied with the service my wife receives here."
H C
carehome.co.uk rating: 4.5 out of 5
"This is a lovely, welcoming place, with very attentive staff. As a family, I felt my dad was safe and very well looked after, especially as he started to decline. My dad had a favourite senior, she knows who she is, he could be a bit outspoken at times, but he appreciated the extra time given to him by this senior on the ground floor."
Michelle M
carehome.co.uk rating: 4.75 out of 5
"The home was excellent when my mum had to move in quite quickly due to deterioration in her health. All the staff were amazing with mum, treated her with respect and dignity. Mum had previously had respite at a different care home and hated it, but she settled in here really quickly."
Pippa L
carehome.co.uk rating: 3.83 out of 5
"I have found a big improvement in my wife since she came to this care home. The food is first class with plenty of it and a good variety. My wife's room is warm and cosy with a wash and toilet in her room. The home is always snug and warm and now the staff who look after her are kind, warm and patient. Since my wife has been here, her eyes are brighter, she walks better and she interacts with the other residents and staff well. She even gets a bit argumentative (that is a good sign)."
Burt C
carehome.co.uk rating: 4.58 out of 5
"My mam has been in North Park care home for a few months. She has settled in lovely and has enjoyed her stay so far. The home has included her in events and entertainment and she has become a valued member/resident. She has been given the role of resident's ambassador and she speaks up on and about any issues raised by residents. thank you all at North Park care home."
Valerie C
carehome.co.uk rating: 4.83 out of 5
"My father was placed in North Park Care Centre just over a month ago. So far I have been very happy with the reception he has had and the overall level of care. All management/staff appear friendly and caring - he has settled in well and "enjoying" the experience. Only minor criticism is just that my father doesn't request anything but would enjoy music (Classic FM) or TV to be put on."
William G
carehome.co.uk rating: 4.25 out of 5
"New changeovers in staff and management is unsettling."
Jennifer B
carehome.co.uk rating: 3.08 out of 5
"Excellent care delivered by brilliant staff and management."
Keith J
carehome.co.uk rating: 5 out of 5
"It is early days in my father's care but I have been very impressed by the high standard of care shown by the staff here. As a family, we have been made to feel very welcome and no query has been a problem. They are warm and friendly and keen to help as well as being highly competent in dealing with clinical needs."
C B
carehome.co.uk rating: 4.42 out of 5
"I attended my mother's annual review with a staff member and a social worker yesterday and I would like to take this opportunity to praise the professionalism of the staff member. She was extremely aware of mum's needs and made positive suggestions for improving her general wellbeing. I suggested some minor changes which were actioned immediately. I would also like to say a big thank you to all the staff, especially the activity coordinators for making my mother feel part of one big happy family. Thank you."
Alison C
carehome.co.uk rating: 4.5 out of 5
"I find the staff very helpful and caring. The rooms are very comfortable and cosy. The food is both good and plentiful. The staff try to organise entertainment often. I am happy to leave my wife in their hands."
H D C
carehome.co.uk rating: 4.42 out of 5
"Staff are friendly, helpful, knowledgeable and approachable. I have been listened to regarding the look of the purified food and work is ongoing to make the meals more appealing to residents. I have been welcomed by staff and like to help them whenever I can whether that is by walking and talking to other residents or helping out with the garden so residents can enjoy it then when they are outside."
A R
carehome.co.uk rating: 3.75 out of 5
"I am very pleased with the care and support that my grandad received. As his advocate, we had no problems, always received information when needed. The staff are very friendly and approachable, knowledgeable about his conditions and offer support to us family members. Food provided is excellent, all freshly made and specials made to order. My grandad loved participating in the home's activities."
Jemma J
carehome.co.uk rating: 4.25 out of 5
"We had a lovely experience in North Park. My father in law spent his last few months very happily. He enjoyed the food, he loved all of the care staff and said there was no comparison to the other care home he was in. The room and whole home were spotless and aroma free. We were very happy with all aspects of the care home."
Jill L
carehome.co.uk rating: 4.92 out of 5
"Our relative is on the top floor and gets excellent care."
Michael S
carehome.co.uk rating: 4.83 out of 5
"Fantastic staff and very caring."
Jane A
carehome.co.uk rating: 5 out of 5
"This was my mother's ninth stay for respite care. As usual, the care has been more than satisfactory. The rooms are comfortable and residents well looked after."
Kenneth D
carehome.co.uk rating: 4.83 out of 5
"I've been in some other homes before this one. This is by far the best. The staff are so helpful and really care for us all."
J T
carehome.co.uk rating: 4.18 out of 5
"I am very happy with the care provided for my husband. After a fall in a hospital a year ago he couldn't talk or walk. He now can walk with help and still does not talk but does understand a few commands. I would like to see an easier route to park next to the home so that residents can enjoy fresh air and people walking dogs etc."
Sylvia B
carehome.co.uk rating: 4.08 out of 5
"The home is always clean, staff are busy but always make time to see to the service users. There are plenty of activities and variety of food. Service users are well treated, kept clean and are encouraged to mingle. When called out, due to a fall, the staff are brilliant, looking after everyone."
Yvonne W
carehome.co.uk rating: 4.75 out of 5
"Very good care, myself and family are pleased with the end of life care not just what my partner received but how we were looked after. Also after spending a few days living in the care home with my partner, I would highly recommend North Park Care Centre. Thank you to everyone who looked after him and us."
Avril G
carehome.co.uk rating: 5 out of 5
"It was not an easy decision to put my mum in a home but as I was no longer able to cope there was no other option. Social Services told me there was a place available at Barchester North Park Care Centre and I will be forever grateful that there was. I have visited a couple of times every week for the last 6 months and couldn't be happier with the care that mum receives. It is still extremely sad to see her deteriorate slowly however, she now has the wonderful staff to support her and I can't ask for more than that."
Christine P
carehome.co.uk rating: 4.92 out of 5
"Staff are very welcoming and friendly. Listen if you have any issues and take the appropriate action. Staff are professional and don't appear to gossip about residents, showing integrity and empathy. My mother is very happy at this home and she never has a bad word to say about the staff and fellow residents."
A C
carehome.co.uk rating: 3.58 out of 5
"As a family of my late aunt, we were very happy with the care and support shown by all members of staff. Aunty was very anxious going into a care home but with the genuine support and reassurance from staff, she soon settled. Before going into North Park she has lost her confidence with the interaction with all the staff and residents we saw her confidence grow. Staff were very supportive to us when aunty became ill, keeping us updated with her treatment which was very much appreciated."
Y H
carehome.co.uk rating: 4.25 out of 5
"Can't praise North Park Care Home enough for looking after my dad and also my father-in-law. Staff are caring and supportive to all of us as a family. Every member of staff from the management down, are helpful, cheerful and cannot do enough. Always there to lend an ear when needed. It's not an easy time when a family member has to go into a home but with support like we are given it's made much easier."
Sue C
carehome.co.uk rating: 5 out of 5
"I am the appointee of a seriously ill resident person and have his written authority to manage his own affairs and assist his wife, his very kind and caring wife. We work hand in glove. His wife and I had him moved from another home in the vicinity, which had not met our expectation. Before moving him I prepared a detailed list of questions and spoke together about these points with both the General Manager and the Administrator. All answers were to our complete satisfaction. The difference is enormous. The purpose built place is very pleasant and its staff are very, very helpful, knowledgeable and always friendly. Neither his wife or I have discovered a single thing that was not done for him, on the contrary, being so ill, he seems to get such loving care. He is helped to walk to the lounge and the dining room, which I had not seen for more than three months. Occasionally my friend smiles again and already feels at home there."
Hans P
carehome.co.uk rating: 4.92 out of 5
"My Mam has been suffering with Alzheimer's for several years, we tried everything to keep her at home with my Dad (overnight carers, respite care, family care) but in July we were all at breaking point and reluctantly made the heartbreaking decision to take her to North Park. She did not want to go and we had to get Deprivation of Liberty Safeguards. At first it was very hard, but eventually, she has slowly adjusted. She is happier than she was at home, she is stimulated and has made friends. The staff at North Park have been excellent, helping Mam and us through some very tough times. Having visited most of the homes in Darlington, I can confidently say North Park is the best. Mam loves to walk in the park and have her hair done. All the staff do truly "care"."
Andrew T
carehome.co.uk rating: 4.58 out of 5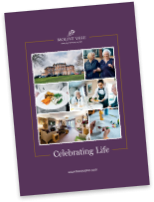 Read our brochure 'Providing great quality care and wellbeing' for more information on how we're here to help you and your loved one.
Read brochure
Food & Nutrition
Activities & Events
Care & Facilities
What happens now?
Are you ready to discuss your individual care requirements? Pick up the phone and talk to us, book a visit to our care home or come and take a look around our facilities.
Care enquiries
New care enquiry phone lines are open 8am - 8pm
01325 271 358
All other calls
Our fees and contract
We want to be as transparent as possible about how we charge for the different services we provide as well as what's included in our contract. Please click the links below to find out more about our fees and contract.
View typical fees
View Our Contract
Useful downloads
Here to help you make the right decision about your care requirements.
137