What our families say: Newington Court Care Home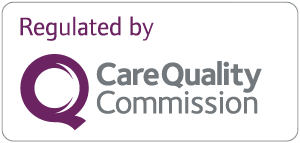 "The home appears to be well run but there seems to be a shortage of care workers. Whilst hardworking and caring, they are run off their feet. Is there a staff shortage? The quality of the food is inconsistent. Communication between management and staff is also inconsistent as the carers do not always know the changes in regulations."
J M
carehome.co.uk rating: 4 out of 5
"My mum has settled in very well to the care home having been here now seven months. Mum was 101 years when she went into the home so I was worried how mum would adapt to her new surroundings but she has settled very well and has told me 'everybody is so kind and it is like you looking after me.' As previously I was mums main carer/support this is reassuring that mum is looked after in a safe and caring environment."
C W
carehome.co.uk rating: 4.42 out of 5
"Very good. Pleasant and very helpful."
H W
carehome.co.uk rating: 4.83 out of 5
"Excellent care home and caring staff. I highly recommend and I feel happy knowing my family member is being well cared for. My family member says she is happy here and that she enjoys the meals. She also tells me that staff are caring and friendly."
Kelly D
carehome.co.uk rating: 4.92 out of 5
"My dad arrived at this home in April/May this year during lockdown via the hospital. Mum and I were really worried as we didn't know what was going to happen to Dad as his dementia had got quite bad, as had his health. We were told that Dad wouldn't be allowed to come home because of his needs and was placed here; we are so glad he was. When we were allowed visits outside Dad looked very clean and well presented, and as the visits went on, he looked healthy and happy. This has put our minds at ease now, we know that his care from all the staff including nurses, carers and even the admin staff are committed to their duties and go above and beyond to help and reassure us that Dad is well looked after and he has what he needs. The staff are very professional and can't thank them enough for all their hard work and keeping everyone safe from this virus. We look forward to meeting them face to face when allowed. Thank you to all the staff at Newington Court Care home."
Cheryl A
carehome.co.uk rating: 3.67 out of 5
"My friend has been a resident at Newington Court since 2015, she is very happy with the care provided and always speaks highly of the carers and staff. I have had a garden visit with her since Covid-19 and everything was very well organised and clean. The staff are always friendly and helpful."
L P
carehome.co.uk rating: 5 out of 5
"My husband arrived at this beautiful care home in March during the lockdown. The staff worked very hard making sure our loved ones are being cared for and entertained through various activities keeping them stimulated, which is very important. Knowing that family and friends were unable to visit, they organised a video chat and FaceTime so that we could see our loved ones when talking to them. This meant so much to me as I was unable to visit my husband, even when the garden and window visits were put into place. They have always made sure that we are well informed by sending us newsletters. I know that I can phone up anytime and they will always answer any questions I may have. They also have a Facebook page which they frequently put events on and pictures so you can see our loved ones. My husband always looks very well presented and always says how lovely the food is and how much they give you. The staff are caring and professional and always go the extra mile. Thank you."
Christine C
carehome.co.uk rating: 4.92 out of 5
"I live in New York City and it's so hard to be apart from my dear mum. The staff at Newington Court have done everything they can to make it easy to communicate with my mum and keep me updated on her progress. The staff are wonderful and caring. I really don't know what I would do without them. The facility is great with a lovely garden area and dining room. The bedroom gets lovely light and is big enough for Mum's wheelchair. My only concerns are the sometimes lack of night staff on duty. In an ideal world there would be more staff overall, but especially at night. I wish the staff could be paid a lot more as they are wonderful and works very hard. The COVID world has turned everything upside down, but I must say how well Newington Court has dealt with containing the situation and organizing garden visits and calls etc. Mum enjoys the food at Newington too, so a big thank you to the kitchen staff. We long for the days when Mum can get back out on a day trip/pub lunch. Hang in there everyone!"
Nicola W
carehome.co.uk rating: 4.08 out of 5
"The care our mother received at Newington Court over the last four-plus years has been gold standard throughout. We have been kept informed meticulously about her health and well being. The staff always had time to talk to us about any problems and looked after Mum's personal care to a very high standard. They took time each day to talk to her as she was bed-bound. We are so grateful to all the staff who looked after her and wouldn't hesitate to recommend to anyone else."
D C
carehome.co.uk rating: 4.25 out of 5
"My relative is being cared for at Newington Court. She receives the most fantastic care. Every time we visit, she is always clean, very well presented and treated with the utmost respect. As well as the care being excellent, she says the meals are tasty and delicious. She is very settled and happier than I have seen her in a long time, thanks to all the staff there. All staff are welcoming, which has given our family great peace of mind that she's happy and content at Newington Court. Staff at all levels go above and beyond to ensure they deliver the highest level of care. Well done to everyone who is involved with her care and Thank you."
Mary C
carehome.co.uk rating: 4.58 out of 5
"My mother spent the last three months of her life at Newington Court. She was bed-bound and we were so impressed by the kindly professional care she was given by the staff. At all times they treated her with respect and tried to make her as comfortable as possible and alleviate her suffering."
Helen A
carehome.co.uk rating: 4.17 out of 5
"My mum has been at Newington Court for nearly 3 months and this is her second care home. I am really impressed with the care Mum is receiving. The staff are very professional but in a friendly manner. My mum is eating and enjoying the food. She is clean and well presented and her washing and ironing is first class, which is so important for Mum's dignity. Mum is happy and content most of the time."
L E
carehome.co.uk rating: 4.5 out of 5
"I am very happy with the care my husband receives. The staff are really good with him and understand the complexity of his condition. There is a lovely atmosphere in the home and I am happy to leave him in their care. I visit every day and the staff make me very welcome. My husband is receiving NHS funding so I have no comment on value for money."
Christine C
carehome.co.uk rating: 4.18 out of 5
"This facility is blessed with truly amazing people, carers, nurses, activity, admin, housekeeping, maintenance and chefs. The quality of care mum received was unbelievable, nothing was ever too much trouble. She was always treated with dignity and respect by everybody involved in her care. She thought it was like a wonderful hotel, with happy, friendly staff, she loved it. On mum's passing, the staff shared in my loss with heartfelt compassion. It meant so much to me, I will not forget that."
Alan G
carehome.co.uk rating: 5 out of 5
"My husband has been a resident for 15 months, arriving extremely thing, frightened and confused, From the outset the staff were patient and understanding, so gradually he settled and became calm and comfortable. In addition, my husband gained weight and is now back to his correct weight. He is always treated with respect and dignity, they are aware of his foibles and preferences and ensure his individuality is preserved."
J H
carehome.co.uk rating: 4 out of 5
"My Aunty was only as Newington Court for a very short period of time but she loved it there. Her care was second to none, they took her out on day trips and made her last days as happy and comfortable as possible."
Rosalyn W
carehome.co.uk rating: 4.58 out of 5
"My husband recently moved to the ground floor of the care home and we are now very happy with the care he receives. The staff are very good and he is much more content in this environment."
Christine C
carehome.co.uk rating: 3.92 out of 5
"Having become almost totally immobile, my mother became a resident here in April 2018. I have been pleasantly surprised how quickly Mum has become settled here, after leaving her home of 65 years. My brother and I have both visited her several times most weeks and almost always find her in good spirits. She has a good rapport with the staff who soon got to know her preferences. After lunch she likes nothing better than to be transferred to her favourite armchair by the window. She also likes to spend an hour or so in the garden when the weather permits."
David H
carehome.co.uk rating: 4.08 out of 5
"A wonderful care home, where the staff truly care about the residents in their care. Highly recommended."
Jessica
carehome.co.uk rating: 4.75 out of 5
"We had to find Residential Dementia care for my Mother when my Father, who had been her carer suddenly passed away. My sister and I had no idea what to look for, what questions to ask, didn't know any processes, it was a new situation to the both of us. We looked at quite a few places, but Falcon Place stood out as being right for her. The staff were amazing, answering all our questions, (no matter how many!) helping us through the process and making things happen quickly and smoothly. Mum is safe and stimulated now, with a small, very caring team looking after her. Making the decision for Mum to have 24-hour care was a very difficult one, but the team at Falcon/Newington have made it as easy as it's likely to be."
Paula R
carehome.co.uk rating: 4.92 out of 5
"The care home is lovely, however there is a constant change of nurses."
Christine W
carehome.co.uk rating: 4.58 out of 5
"All of the staff at Newington Court have been friendly, helpful and supportive to my father and all of his visitors every time we have visited (ie every day). This has been true of cleaners, nurses, administrators, all the way through the organisation. They have always met the challenges of their roles with a smile, a good heart and a caring, professional attitude. I don't think we could have asked for better."
Simon M
carehome.co.uk rating: 4.25 out of 5
"My dad was admitted to Newington Court swiftly and was warmly welcomed. He has now been there for two weeks and has settled in very well indeed. The staff are lovely to him and also to my mother and I when we visit. The food is excellent and the "Memory Lane" environment seems therapeutic to all the patients. The staff are well-informed about dad's condition and very helpful about providing information to the family. I am very impressed with the standards maintained there."
Wendy P
carehome.co.uk rating: 5 out of 5
"All staff at Newington Court are friendly, kind and considerate, not just to the residents but to family members too. The nurses are all helpful and very professional. Since Mum has been in here she has been looked after with great care and consideration. The atmosphere in the home is lovely. My only concern is the lack of staff on the second floor. Particularly during the afternoon. Most residents on this floor need hoisting. If several buzzers are pressed at once it is very difficult for the staff and also unfair to both residents and staff."
Jan C
carehome.co.uk rating: 4.58 out of 5
"Very friendly, caring and helpful team. Any problems or concerns listened to and taken on board. Residents responded to on a personal level."
Anita M
carehome.co.uk rating: 4.5 out of 5
"Caring & accommodating."
David B
carehome.co.uk rating: 5 out of 5
"Mum had been in a care home in South London, which whilst charging 50% more than Newington Court, was the polar opposite to their attitude to residents. We cannot praise the staff enough, who in our opinion looked after our mother almost like she was their own. Please pass on our immense gratitude to them for making the last few months of our Mum's life more bearable."
John H
carehome.co.uk rating: 5 out of 5
"We are very happy with the care my mum receives. She is always well presented and appears to be very happy and settled. If we have any questions they are usually answered satisfactorily."
Joanne H
carehome.co.uk rating: 4.58 out of 5
"Mum loves living at Newington Court. Everyone is friendly and helpful. Food is good."
Tony M
carehome.co.uk rating: 4.33 out of 5
"Staff friendly and very caring. All aspects of care taken into consideration - health and mental well-being and social needs. My relative became a resident in March 2017 and at this point, could not walk, had lost weight and incontinent. Now 4 months later, the care home has facilitated walking, weight is now normal and toilet needs are reasonably independent. The turn around in the resident's health and well-being has been a marvel and due to the care undertaken at this care home."
J H
carehome.co.uk rating: 4.75 out of 5
"I feel that Falcon Place needs to install the Internet and another phone line as this is invaluable when continuity of care is so important for the residents."
Sandra B
carehome.co.uk rating: 4.45 out of 5
"The care home generally look after Mum's personal hygiene, food, medication needs very well. I find it disappointing that there is no internet or direct phone as with dementia I would find it very helpful to keep Mum visually in touch with her extended family. Care can vary from person (carer) to carer. Generally, Mum is settled and very happy could do with more organised activities."
Jane J
carehome.co.uk rating: 3.25 out of 5
"Mum was very agitated when she first arrived, her tablets were reviewed by the doctor with help from the carer and the situation improved. After Mum had an operation for breast cancer, the carer arranged a district nurse to change the dressing when the breast care nurses were unavailable. Also very caring when her appetite diminished trying to find things to tempt her. Another review of tablets then occurred when she was having trouble swallowing her tablets. She is now much more relaxed and happy within herself and I am able to take her out more. Each time we return she is always greeted with smiles and kind words which make such a difference. Carers could not be kinder."
Carol O
carehome.co.uk rating: 4.42 out of 5
"The staff at Falcon Place have looked after my mother very well. I am impressed by the care and dedication of the team. The staff are always kind and considerate."
R M
carehome.co.uk rating: 4.33 out of 5
"I'm very happy with the care given to Mum. The staff are good with mum and keep us informed about any problems. I would hope that if I ever needed to live in a home, it would be as this home is."
Lynn S
carehome.co.uk rating: 3.83 out of 5
"I have always found the regular staff to be very welcoming to residents and families in a very caring and professional manner. Although at times things are stressful the staff deal with matters promptly and discreetly. We are kept informed of any problems and our views are always considered. When looking for homes for Mum, this was by far one of the best. 'A home from home'."
Margaret T
carehome.co.uk rating: 3.92 out of 5
"All the staff at Newington Court are excellent, the nurses and care staff treat residents with dignity, respect, great care and kindness. They all work exceptionally hard. The general atmosphere as you walk into Newington Court is lovely, whoever you meet at reception, in the corridors and especially on the nursing floor are friendly and welcoming, this really helps visitors feel welcome and at ease. No one wants to put their loved one into a nursing home, the guilt, when visiting and leaving, is awful, so to know that lovely people are doing the caring makes a huge difference. On the nursing care floor, there is sometimes a concern that staffing levels are too low for the amount of residents with special needs i.e. hoist required for transfers to the toilet, chair, bed etc."
Jan C
carehome.co.uk rating: 4.33 out of 5
"I visited today Newington Court and was very happy with the care and support I saw. I have not visited many care homes but this feels more like a hotel than a care home. The food that was being served looked great and I loved the fact that residents were having a glass of wine."
Brian M
carehome.co.uk rating: 4.5 out of 5
"My grandmother was looked after in the last few weeks of life with exemplary care. All staff are kind, considerate and go above and beyond for all residents. The home has a lovely, happy atmosphere. Nothing is too much for the staff."
Sally G
carehome.co.uk rating: 4.5 out of 5
"I visited Newington Court today visiting my friend who has been a resident for 6 months. She appears so happy and well cared for. The food at lunch looked amazing. I heard laughter through out the home."
Andrew W
carehome.co.uk rating: 4.5 out of 5
"Ever since my dad has been in this home, he has improved greatly. Nothing is too much trouble for the staff, they are very helpful, even towards visitors. 100% perfect."
Chrissy D
carehome.co.uk rating: 5 out of 5
"My mum came to this home in October 2016. Since my mum has been here all the staff who have treated my mum are lovely, they have helped get her settled. All the carers and nurses on floor one are very caring with my mum's needs. All the nurses are outstanding."
L D
carehome.co.uk rating: 5 out of 5
"Dad spent the last six months of his life in the care of Newington Court. At all times family members were welcomed with Mum visiting Dad daily. Newington Court provided a homely environment for Dad with kind and patient nurses and care workers looking after him when he was at his most vulnerable. The staff extended their kindness to Mum during her daily visits which was greatly appreciated as she has dementia too. We feel fortunate to have found such a high standard of care with a homely environment on our doorstep."
T H
carehome.co.uk rating: 4.25 out of 5
"Caring and accommodating."
David B
carehome.co.uk rating: 5 out of 5
"Kind friendly staff, nothing is too much trouble. My mum has been well looked after."
A E
carehome.co.uk rating: 4.67 out of 5
"Mum was only at Newington Court for 2 weeks. However she was quickly treated as "one of the family". Her death was handled with caring and dignity. We, the family, were always warmly welcomed, it was a comfort to know she was being so well looked after."
Janis V
carehome.co.uk rating: 4.67 out of 5
"Barchester Newington Court Care Home is warm, inviting and secure. Staff and management are polite, caring and easy to talk to. It seems to be a well-run care home."
Michael W
carehome.co.uk rating: 5 out of 5

Read our brochure 'Life in our home. Providing care through coronavirus' for more information on how we're here to help you and your loved one.

Read brochure
Food & Nutrition
Activities & Events
Care & Facilities
What happens now?
Are you ready to discuss your individual care requirements? Pick up the phone and talk to us, book a visit to our care home or come and take a look around our facilities.
Care enquiries
New care enquiry phone lines are open 8am-8pm
01795 334 487
All other calls
Our fees and contract
We want to be as transparent as possible about how we charge for the different services we provide as well as what's included in our contract. Please click the links below to find out more about our fees and contract.
View typical fees
View Our Contract
Useful downloads
Here to help you make the right decision about your care requirements.
134