What our families say: Mount Vale Care Home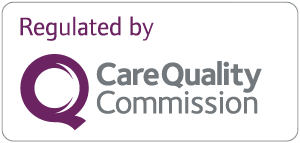 "My experience at Mount Vale has been excellent and heartwarming. All the staff have been so kind and caring to me and my partner. The nursing care has been of a very high standard. He has been cared for in a loving and totally supportive manner. When he passed away, the care home staff gave me solace with compassion and sincerity."
John D
carehome.co.uk rating: 5 out of 5
"I am very impressed with Mount View Care Home. All of the staff from the launders, carers, caterers, nurses and management show care, respect and concern for the residents. There is a welcoming atmosphere, and I am never afraid to ask the staff questions if I am concerned about anything. I have trust that they will always do their best for my daughter."
Nancy K
carehome.co.uk rating: 4.33 out of 5
"I am so impressed with the kindness, sociability and resourcefulness and politeness and warmth of all staff. They are willing to find answers to put right any hiccups in a calm "can do" way. Even when agency staff have found problems, the attitude is... I don't know, "but I know a man/woman who can". Excellent was within reach; we all know we can do better, and all staff are willing to do so!"
B S
carehome.co.uk rating: 4 out of 5
"My mother was a resident for only a few days before her death. She received excellent care and as a family, we benefited from the kindness, care and compassion of the staff. I would definitely commend and recommend."
J H
carehome.co.uk rating: 4.73 out of 5
"My dad arrived on the dementia unit (Memory Lane) in May 2021 after breaking his hip. My mum had been admitted to the same unit in April 2021. My dad died in September 2021. My dad was really well cared for during his time at Mount Vale and he was comfortable and dignified at the end of his life. Mum remains at Mount Vale in the dementia unit and I am confident that she will continue to be well cared for Highly recommended."
J D
carehome.co.uk rating: 4.67 out of 5
"On the first contact with Mount Vale, I was treated with respect and efficiency. An immediate invitation was offered to visit and inspect. When my wife arrived her immediate needs and comfort were seen too, this continued until her passing."
Patrick Q
carehome.co.uk rating: 4.92 out of 5
"I am very pleased with how Mount Vale looks after my mother. The care and support which they give her is always excellent and all the staff treat her with the utmost kindness and respect. Mount Vale have been exceptional throughout all the Coivd period. Not only have all the residents been kept safe and well, but the staff have all gone the 'extra mile' and ensured that my mother and all the residents have had love and social support when no visiting was allowed. A very big thank you to all at Mount Vale."
Claire T
carehome.co.uk rating: 5 out of 5
"My dad was on the memory lane unit for 3 weeks for emergency respite care, throughout his stay he was treated with respect and dignity always, even when things were difficult. He was encouraged to join in activities and even enjoyed dancing! My mum and myself were always made to feel welcome and nothing was too much trouble. Staff were always polite and went the extra mile. We have now found dad a new home nearer to family and friends but I will always be grateful for the care he received and will recommend Mount Vale always."
L S
carehome.co.uk rating: 4.92 out of 5
"My husband was welcomed into Mount Vale six months ago from the hospital. Although I was concerned about his introduction to Memory Lane, I needn't have worried. The staff and management made his introduction go seamlessly, and he was warmly welcomed into the Mount Vale family. His care is second to none, delivered with professionalism and love. During the difficult days of Covid and lockdowns, the staff were amazing not only giving care to residents but accommodating to their family. I cannot recommend Mount Vale, its facilities, activities and staff too highly."
P W
carehome.co.uk rating: 4.83 out of 5
"The decision to move my dad into a care home was a hard one to make, not helped by lockdown happening soon after. However, once we could begin visiting again it was lovely to see how settled he was and it had definitely become home to him. This made us confident it had been the right decision and that Mount Vale was a good choice. The communication and efforts to continue contact in its various forms despite all the restrictions were wonderful. The care and compassion that the staff showed my dad was excellent. Thank you."
R C
carehome.co.uk rating: 4.33 out of 5
"Just absolutely excellent. The care and love they show my mum is outstanding. During the lockdown, they have sent photos and updates and began garden visits as soon as it was possible. Can't recommend enough."
J M
carehome.co.uk rating: 5 out of 5
"My Mum has only recently moved into the Mount Vale Care Home. All her admission details including a Covid test were done efficiently and quickly and everyone was extremely helpful and friendly. She's now been in the home just over a month and is settling in and has made friends and is now accepting of the situation - she was living independently in a bungalow but struggling to look after herself properly due to the onset of Alzheimer's. It's never easy making these decisions but in view of Covid and her dementia, it was definitely the right decision. When I speak with Mum she says things like 'it's brilliant' and 'I'm definitely in the right place' and always comments on the helpful and friendly staff. This has helped greatly making the move from her home to the care home. The home is fantastic and we call it Mum's 5-star hotel - it's spotless and beautifully decorated with a fab lounge and dining area. The main thing Mum is safe, secure and happy, and so in that knowledge am I."
Sandra G
carehome.co.uk rating: 5 out of 5
"During the COVID pandemic, I have written a letter of appreciation to the staff at Mount Vale. They have been exemplary in providing care to my mother. Thank you for everything and to everyone in this first-class care home."
M S
carehome.co.uk rating: 4.92 out of 5
"Nice care home to visit. Staff friendly and helpful."
K W
carehome.co.uk rating: 3.67 out of 5
"My Dad has received a very good quality of care whilst resident at Mount Vale. The nurses and care staff have taken a great deal of trouble to ensure Dad was well cared for. This was obvious whenever we visited him. They were also very caring with us as a family, which counts for a huge amount."
Nigel P
carehome.co.uk rating: 5 out of 5
"My mother is happily settled at Mount Vale. The staff all care for her in a kind and considerate manner and ensure that all her needs are met. The nursing care is excellent and all the staff treat my mum with dignity. My mother enjoys the food and drink and any suggestions she has for changes are welcomed. There is a regular programme of activities, which my mother is encouraged to attend. She particularly enjoys the fitness instructor's weekly visits."
C T
carehome.co.uk rating: 5 out of 5
"My father had become a resident as an end of life patient. I cannot thank the staff enough for their continued support and care he received right up to his sad passing. First-class. Thank you to all concerned at Mount Vale."
Tony D
carehome.co.uk rating: 4.64 out of 5
"I have a pleasant friendly visit every time I go to Mount Vale Care Home. The staff are always full of conversation and make you feel welcome."
J V
carehome.co.uk rating: 4 out of 5
"The staff are always very helpful and willing to sort out any concerns if you have them. They know the needs of the residents. I feel I'm kept well informed with my mothers needs, always able to chat about how they are getting on. There are good events put on which allow residents to interact and get stimulated."
D B
carehome.co.uk rating: 4.5 out of 5
"At Mount Vale our mum is part of a community, she is not an anonymous resident. The difference is the attitude of the staff, particularly Mum's carers. They do so much more than attend to her physical needs, they take time to talk to her, to be with her, to reassure her, as if she were their own family."
P H
carehome.co.uk rating: 4 out of 5
"We can't praise or thank the staff enough for the care given to our father during his three years at Mount Vale. It became like a second home to me and everyone was always friendly and helpful and kept me informed throughout the whole time he was there. Should I ever need to go into care, I hope that it is somewhere like Mount Vale."
Julia H
carehome.co.uk rating: 4.58 out of 5
"Surroundings/attention to detail superb. Caregivers excellent, professional and sensitive. Support at a distressing time for residents and family is reassuring. Links with local GP impressive."
Susan E
carehome.co.uk rating: 5 out of 5
"Finding end of life care is one of the most important decisions you will make on behalf of a loved one. Mount Vale staff made the final weeks of my aunt's life easy. They treated her with the utmost dignity and respect. They actively engaged with her. Ensuring she got what she wanted when she wanted it regardless of the time of day. As a visitor, you were made welcome and always kept up to date. Thank you."
A H
carehome.co.uk rating: 4.33 out of 5
"My mother was at Barchester Mount Vale for a little over eight months before she passed away. Mum was very happy and comfortable at Mount Vale. The whole team were tremendous in the care they provided to Mum. she could be a little cantankerous at times, but the staff made great effort to get to know her foibles. They take time to help, to care and to support. Thanks to a great team."
P F
carehome.co.uk rating: 5 out of 5
"I would like to thank a certain lady for her kindness and compassion shown to my Dad in his stay in Mount Vale. All the Staff were patient and professional throughout Dads stay as a Palliative Care patient. Dad was in the Home for four weeks, he passed away peacefully on the 30th of April. As a family we can not thank everyone enough as you helped make a very difficult time bearable. Dads fight with Cancer was a tough one, you helped him pass away with dignity and we had time to say our promises and goodbyes. Thank you."
Carol B
carehome.co.uk rating: 4.17 out of 5
"My dad was transferred here after his home in York closed. I cannot stress enough how impressed we all are with Mount Vale. The staff are just amazing. My dad looks perkier than he has in a long time. The home is lovely, clean, great food etc which is important but it's the people that make it. They all deserve a huge thank you from the head office."
Angela H
carehome.co.uk rating: 5 out of 5
"I cannot praise this nursing home highly enough. They looked after my mum in law during her final weeks of life, and the dedication, sensitivity, kindness and care received was exceptional. She required full palliative care and at times it became quite distressing for myself and the rest of our family, but again, ALL the staff looked after us sensitively and patiently, accommodating us overnight towards the end and showing us enormous compassion and understanding during Mum in law's final hours. They are an exceptional team of professionals who work tirelessly to provide a happy, fun and safe living environment for all their elderly residents and regularly go over and above board to make Mount Vale 'homely'. We spent the last six days of Mum in law's life staying with her 24/7 and witnessed ALL staff, from housekeeping ladies to catering staff to nursing team, showing nothing but respect, care and patience to the elderly people residing there. Thank you so much."
Heather C
carehome.co.uk rating: 5 out of 5
"My sister is well looked after in a very pleasant environment. Occasionally there are minor domestic issues of cleanliness. As I am not a "fly in the wall" I can't say how the 24hour is but as she is always clean, tidy and well fed. I assume this is all good and I'm sure my sister would let me know if it was otherwise."
Mary C
carehome.co.uk rating: 4.18 out of 5
"A fairly new resident with complex physical and emotional needs who has been very warmly welcomed by all staff who are extremely friendly and compassionate. Very impressive all-round care."
L W
carehome.co.uk rating: 5 out of 5
"The care and compassion that I saw given to my friend and that her family and I received from every single member of staff we came into contact with, was 2nd to nothing. My friend told us that she was made to feel very welcome and cared for as soon as she arrived at Mount Vale and that this continued throughout her stay there. I witnessed 1st hand the total respect and dignity that all the staff gave her and when she took a turn for the worse, the staff made sure that they prepared us before we went into her room, for this, we will be forever grateful - thank you."
Celia N
carehome.co.uk rating: 5 out of 5
"A marvellous place to come. 5 start treatment on every front. Have already recommended Barchester Care Homes to 2 elderly relatives!"
Vivienne L
carehome.co.uk rating: 5 out of 5
"This care home should be CQC rated 'outstanding'. All staff greet you in the corridor and public areas. They interacted with my father in a very caring way; never making him, nor me, feel he was any trouble whatsoever. The staff give the impression that their job is a 'calling', a vocation; not something just to be done. I cannot speak highly enough of Mount Vale."
Melanie W
carehome.co.uk rating: 4.83 out of 5
"End of life care fills families of loved ones with apprehension, but Mount Vale was absolutely wonderful in helping with my mum's passing. The staff are able to maintain an air of positive light-heartedness without ever being disrespectful, and they kept us fully informed, with dignity, in a most compassionate way. Having qualified nursing staff at the home was a big plus for us as they were able to look after her to meet all of her needs in her last days. The facilities and sense of community are excellent. Our heartfelt thanks go to you all!"
Nigel C
carehome.co.uk rating: 4.92 out of 5
"What a wonderful place, mum is receiving such wonderful nursing care. It is like stepping into a five-star hotel. Every member of staff has treated her with the utmost dignity and the level of care she is receiving is amazing. They are also making dad so welcome as he visits every day."
Karen G
carehome.co.uk rating: 5 out of 5
"My partner suffered a huge stroke on April 18th, 2017 and could not speak and was paralysed on the right side so needed full care. He died on October 3rd and was in Mount Vale for two and a half weeks and hospital before that. The care of him at Mount Vale was wonderful in every way."
Valerie H
carehome.co.uk rating: 4.55 out of 5
"My wife is in for respite and recuperation after being hospitalised from a perforated ulcer. The home, the staff and the food are all "par excellence"."
Peter R
carehome.co.uk rating: 5 out of 5
"I am very happy with the care and support my mother receives at Mount Vale."
C T
carehome.co.uk rating: 4.83 out of 5
"Homely, caring and approachable staff. Beautiful setting and dining facilities. A superior nursing home in most respects."
L K
carehome.co.uk rating: 4.33 out of 5
"My husband has been a resident at Mount Vale for 3 months and has been given care and support and treated with dignity by a wonderful staff of nurses, carers and cleaners. Mount Vale has a very calm, peaceful and happy atmosphere and he is always listened to with individual attention and a smile."
P T
carehome.co.uk rating: 4.33 out of 5
"Caring, friendly staff. Smart and polite. Beautiful building and rooms. Like a 5 star hotel. My sister is treated with dignity and kindness. Wonderful food provided by the chef. Rooms and bathroom are clean and bright. The gardens are looking blooming at the moment."
L D
carehome.co.uk rating: 4.75 out of 5
"Staff were very professional but also, kind, caring, friendly and supportive to residents and visitors alike. Residents are treated with kindness and with respect for their dignity. Meals were good although could have been tailored to individual needs better i.e. smaller portions for poor appetites."
Toni H
carehome.co.uk rating: 4.33 out of 5
"Mother was only in Mount Vale for 3 days, at the end of her life. The staff were excellent, both with caring for her needs and also for the family when visiting. We couldn't have asked for more."
C D
carehome.co.uk rating: 4.9 out of 5
"My 95-year-old Mother was admitted to Mount Vale Care Home from a hospital for end-of-life care. Nursing care was outstanding. Mum was treated with respect and dignity and all her physical, emotional and spiritual needs were met with skill, kindness and compassion. Members of our family were also cared for at this difficult time and given support. All staff enable Mum to pass away peacefully. Thank you."
Iris S
carehome.co.uk rating: 4.92 out of 5
"My father moved from a care home flat in Stokesley and died in Mount Vale. He received all the care in the world."
D B
carehome.co.uk rating: 5 out of 5
"Very Kindly looked after and fed by one carer each meal time. Anyone blind or needed help at all has all the help needed for them. It is all done with a smile and care always."
Rhona H
carehome.co.uk rating: 5 out of 5
"Home is very clean and friendly with excellent caring staff. For long stay residents, this is a very good home."
Flora T
carehome.co.uk rating: 4.75 out of 5
"My cousin was at Mount Vale Care Home for four months she was very well looked after by the staff I believed she seems to be very happy. At the end of her life with the good care, she slipped away very quickly and gracefully."
Ann C
carehome.co.uk rating: 4.92 out of 5
"Staff provide excellent care for my father."
Julia H
carehome.co.uk rating: 4.75 out of 5
"My Father-in-law is happy here, but he regularly complains about the food, over cooked veg and chewy meat. Also, I think it would be nice for the nursing staff or someone to contact us to say how they think he is doing."
L H
carehome.co.uk rating: 4.25 out of 5
"The care given is second to none. My husband has been a resident for over seven years. I was unable to care for him at home as he needed to be hoisted. As his illness has progressed the gentle care he gets gives me peace of mind. He has to be turned during the night and as he spends part of his day in a wheelchair, but is put in his electric chair when the carers think he needs a change of position or he is in pain. There is an excellent activities programme each day and regularly guest singers, tea parties which are themed. The chefs (2) are excellent and residents have a choice for each meal. My husband has a soft diet for his swallowing and he, too, gets a choice. My family and I recommend Mount Vale very highly."
Joan B
carehome.co.uk rating: 5 out of 5
"My father received two weeks respite care having been assaulted in another home in the area. He had been living at home prior to this period. The care and kindness given to dad and his family was excellent. The staff on the dementia floor were intuitive to dads needs and helped restore his confidence, dignity and pride. They helped him smile again. Walking into The Anchorage was like walking into a big pair of open arms which embraced us all. Thank you all wholeheartedly for all you do and the difference you made to our lives."
Louise S
carehome.co.uk rating: 5 out of 5
"I stayed over two nights and found everybody caring and helpful. A very pleasant quite a general atmopshere"
Dorothy H
carehome.co.uk rating: 4.17 out of 5
"Care good. Nursing back up good. Home generally clean and cared for. Carers - attentive. Food could be improved."
David H
carehome.co.uk rating: 3.5 out of 5
"Thank you for the care and understanding shown to my mother. The high standards of cleanliness, care and overall wellbeing are to be praised, to all members of staff. It makes our visits enjoyable and our feelings relaxed knowing that our mother is getting such excellent care. Special mention for the nurse."
Yvonne B
carehome.co.uk rating: 5 out of 5
"Mount Vale has been a sanctuary where I have been able to convalesce.They understand my dementia and have been supportive, caring, compassionate, friendly etc. They have been supportive, caring, compassionate, friendly etc. They have dealt with me with great respect. All nursing staff carers, restaurant staff, laundry staff and admin staff have all been wonderful. They come and chat, they come whenever I ring the buzzer (and that's been often!) They have been a strength for my wife. Food is fine in room or in restaurant. Lovely clean, beautiful building. Clothes all beautifully cleaned. I have no hesitation to return for respite care soon."
Michael B
carehome.co.uk rating: 4.83 out of 5
"After a long time with severe right shoulder problems, I had a full replacement on 18th April 2016, On the second day I went into Mount Vale for general care and rehabilitation for two weeks. It was a most successful move and I was extremely well cared for by all levels of staff and had good nursing. I left on 2nd May to go home with help living in. My recovery has been seriously accelerated due to the care in Mount Vale."
Brenda T
carehome.co.uk rating: 4.82 out of 5
"My experience of Mount Vale could not be better. The staff are kind and caring at all times. When a guest arrived at lunchtime, the staff went out of their way to provide an extra meal."
Angela R
carehome.co.uk rating: 5 out of 5
"On arrival at Mount Vale, every member of staff go out of their way to say hello making you feel so welcome. We had a spillage in the room which went all over the furniture and my friend I was visiting. A member of staff came dashing in, cleaned up both room and my friend, reassuring that all was not a problem."
Bev L
carehome.co.uk rating: 5 out of 5

Read our brochure 'Life in our home. Providing care through coronavirus' for more information on how we're here to help you and your loved one.

Read brochure
Food & Nutrition
Activities & Events
Care & Facilities
What happens now?
Are you ready to discuss your individual care requirements? Pick up the phone and talk to us, book a visit to our care home or come and take a look around our facilities.
Care enquiries
New care enquiry phone lines are open 8am - 8pm
01609 801 404
All other calls
Our fees and contract
We want to be as transparent as possible about how we charge for the different services we provide as well as what's included in our contract. Please click the links below to find out more about our fees and contract.
View typical fees
View Our Contract
Useful downloads
Here to help you make the right decision about your care requirements.
132