What our families say: Mount Tryon Care Home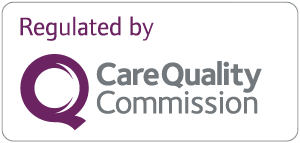 "Dad has been living at Mount Tryon since July 2021. He is so happy there. In June of this year, the staff organised a Jubilee party for the residents and relatives. It was wonderful to see the care and the effort that had been taken to give everyone a wonderful experience. They made sure that every resident was able to take part and enjoy the occasion. Dad really enjoyed himself. I have to say that the care and attention that my father has received have been amazing at all times. I could refer to many more instances but the care and attention that he has received and continues to receive are constant. As I mentioned at the start of this review my father is very, very happy at Mount Tryon. The staff always go that extra mile in everything they do and always with a smile. I feel so relieved that I know that dad is so well looked after and is safe. I thoroughly recommend Mount Tryon."
Garry M
carehome.co.uk rating: 5.00 out of 5
"My uncle is a resident at Mount Tryron care home, and has been for a few months now. I have nothing but praise for the staff, the care given to him and he attentiveness in which they go about their daily work. Keep up the great work."
Katie R
carehome.co.uk rating: 5.00 out of 5
"The staff took huge care to ensure they understood all my husband's medical needs accurately when he arrived in September. He settled in well and the staff now understand him well. All the staff are skilled, experienced and really warm and patient with the residents. Many staff have volunteered to work extra shifts to fill gaps left by the national picture of staff shortages. The staffing gaps have now been filled through the determination of the managers. The food is fantastic, the bedrooms are comfortable and clean and the lounge, dining room and coffee bar are always busy."
R R
carehome.co.uk rating: 4.58 out of 5
"My mother was advised to initially come for respite care to check that she would like the home and that has now been extended to a full time residence. All of the staff are very professional, welcoming and respectful. My mother has retained her dignity, which is very important to her. The food is excellent and my mother's room is comfortable. The premises are smart and clean."
L W
carehome.co.uk rating: 4.75 out of 5
"All the staff were very friendly and helpful. The manager was very lovely and it came across very much that she cares about the residents. My Grandad was very happy here and made lots of friends, he enjoyed the food and activities."
A K
carehome.co.uk rating: 5.00 out of 5
"I had a friend who stayed at Mount Tryon for a respite break recently. They were well looked after by a compassionate and caring team. The CQC report is now, I feel, out of date as the staff appear to have made improvements. The facilities are in good order of repair and it feels very 'homely', not like the old institutions. When it's needed we will be using here again."
S S
carehome.co.uk rating: 4.17 out of 5
"Incredible care home with fantastic staff who take time with the residents, are very friendly, and will go out of their way with the residents, the home itself is well presented and clean, you can see there is a lot of love and care in this home."
Clare V
carehome.co.uk rating: 5.00 out of 5
"We used Mount Tryon for respite care while I went to visit our family in London. My husband had many problems - he was disorientated and very confused being away from me and home, and the staff coped with him very well as he was not easy! He found the "noises" around him quite distressing."
Gill R
carehome.co.uk rating: 4.73 out of 5
"My uncle has advanced dementia. He communicates very little and so I find visits challenging. My last visit, March 10th 2022, which included a care review meeting with his assigned care worker, was the most meaningful I have had since my uncle came to live at Mount Tryon. The kindness and empathy towards me as a relative in conducting the review meeting and facilitating the visit with my uncle was very much appreciated."
K J
carehome.co.uk rating: 3.25 out of 5
"I came in here for a very short time but decided to stay longer because it seems so good with everything for you. In the last couple of months, I have changed my mind completely to stay for as long as possible. For my safety, I will stay forever. The staff here are just so nice and wonderful for everything."
G M
carehome.co.uk rating: 4.83 out of 5
"My experience at Mount Tryon has been a professional nursing home. Way and beyond what I expected it to be."
B F
carehome.co.uk rating: 5 out of 5
"I would like to express my sincere thanks to all at Mount Tryon for all their efforts to make my Mother's 100th Birthday today a special day and in every way. It was very special and greatly appreciated because the family was unable to travel to Torquay due to lockdown and Covid quarantine rules. Mum had a beautiful birthday cake made and decorated lounge, complete with banner and balloons and Happy Birthday sung to her by the wonderful staff who have been so special and caring in every manner. A HUGE Thank You to all the staff at Mount Tryon."
George E S
carehome.co.uk rating: 4.58 out of 5
"The staff at Mount Tryon are lovely and looked after my late partner fabulously. They treated him with dignity and respect and despite the challenges he sometimes presented, they always kept smiling. Thank you so much for your support and Merry Christmas to you all."
Val H
carehome.co.uk rating: 4.17 out of 5
"Thank you so much for looking after my Dad in his final days. Words alone can not explain the care and compassion we all received especially during his last hours. Too many people to mention and thank here but if you are reading this review you will know who you are! 200 miles away so it's unlikely I will meet you again but I will never forget you."
Darren H
carehome.co.uk rating: 4.42 out of 5
"Mount Tryon was in a very difficult position at the commencement of the pandemic. Through strong leadership from the newly appointed manager and a noticeable closer, determined bond within the whole team the Home is now reaching its potential. Mount Tryon has always been a safe, caring environment but has suffered in the recent past from weak management. Fortunately, through some heroic efforts, the "New Team" have performed well above average and have been immensely supportive and protective of residents. My wife has been a resident at Mount Tryon for 10 years and I, therefore, have considerable experience of the service. I am of the opinion that the new regime is the best the home has had in my 10-year experience and thank them wholeheartedly for their herculean efforts during this troubled and difficult time."
Mel H
carehome.co.uk rating: 4.58 out of 5
"My wife has been a resident at Mount Tryon for 19 months. She has severe dementia and is extremely ill, declining very slowly. I have been very, very impressed with the care my wife has received. The staff without exception have met my wifes needs cheerfully and with a smile. The medical support has been excellent as well and I would recommend Mount Tryon to others without hesitation. The care and concern has been very welcome during the present crisis and the staff are very understanding about how we feel about our loved ones and how we miss them."
Ian S
carehome.co.uk rating: 5 out of 5
"My mom had been in Mount Tyron since Feb 2019 up until last month when she sadly passed away. They were brilliant with her, so kind and caring. The care staff and nurses were incredible. Mom had Alzheimers and could be difficult from time to time, they were so good with her, calmed her down and managed to distract her and provide comfort. The carers provided support and help that I could not do as a daughter, we have the utmost respect for each and every one of them. Mom really enjoyed the food and the whole team were great with her. When Mom was off her food through illness, they went out of their way to ensure she had something she would enjoy....thank you so much. Thank you to all the staff at Mount Tyron. God Bless you."
Beverley F
carehome.co.uk rating: 4.42 out of 5
"Staff were very caring, making her last weeks as comfortable as could be expected."
A D
carehome.co.uk rating: 4.5 out of 5
"Mum spent the last two months of her life at Mount Tryon and we couldn't have been happier with her care. The staff treated her with respect and dignity and always had a good word or a joke to tell. The entertainment officer spent a lot of time encouraging Mum to join in activities and to paint and for this, we are very grateful."
S F
carehome.co.uk rating: 4.58 out of 5
"Thankfully things are improving, as the standard of the home went downhill this year and I was considering moving my husband to another home. Since we have had a new manager and entertainments manager, things have started to improve. The staff work so hard and I appreciate the care that they give to my husband who is so dependent on them for all his needs."
Mary W
carehome.co.uk rating: 4.55 out of 5
"The whole family have been delighted with the care given to my wife during the months since October 2018. I have no criticism at all. Her care is demanding and tragic but I have complete confidence in Mount Tryon."
Ian S
carehome.co.uk rating: 5 out of 5
"Although my father has only been with you for a week he has been cared for by you all at Barchester Tyron, staff are very approachable and although we have had teething problems these have been dealt with by the lovely staff. On arrival, we were made so comfortable and loved the fact we could help ourselves to tea biscuits and even cake! Keep up the great work all you great people and I look forward to visiting very soon."
Elaine
carehome.co.uk rating: 4.17 out of 5
"Exceptional care is given to my friend as a younger person needing care and support. Dignity and privacy observed at all times, food was excellent, with good choices. Highly recommended."
V R
carehome.co.uk rating: 4.5 out of 5
"Facilities seem to be very good and the staff are kind and caring with a great service. My grandad's condition has improved significantly and he's very happy here which is great."
C P
carehome.co.uk rating: 4.7 out of 5
"A very friendly welcome and a lovely, clean environment. Being able to make a cup of tea in the visitor's lounge just adds that homely comfort. A programme of activities and sensory stimulation is an added bonus. Always someone on hand for a quick update as and when required, highly recommend."
J C
carehome.co.uk rating: 4.58 out of 5
"The staff are amazing, nothing is too much trouble. Clean and caring, a home from home experience with a touch of class from the restaurant and reception area. Excellent communication between staff, this is teamwork at it's best."
Dawn F
carehome.co.uk rating: 5 out of 5
"My husband has only been in the home 2 months but I am very happy with everything."
Mary W
carehome.co.uk rating: 5 out of 5
"Staff friendly, clean and smelt nice. Nice room."
S S
carehome.co.uk rating: 3.91 out of 5
"The facilities, staff and care for my auntie are amazing. Everyone around is extremely polite, welcoming and professional."
Brian W
carehome.co.uk rating: 5 out of 5
"Very friendly, caring staff who go above and beyond on their day to day duties."
Lisa H
carehome.co.uk rating: 5 out of 5
"Great staff. Great place, great food."
Geoffrey H
carehome.co.uk rating: 5 out of 5
"Friendly staff."
Paige U
carehome.co.uk rating: 4 out of 5
"I have found the management team and every member of staff to be consistently outstanding in delivering highly professional care services to my father over the past four months. Individual expressions of kindness and compassion have gone well beyond the call of duty and make Mount Tryon a safe, secure and happy place to live. Special thanks go to the general manager in delivering these very high standards."
Anthony P
carehome.co.uk rating: 4.73 out of 5
"Our elderly, gentleman, friend had a traumatic few months having suffered falls and stays in respite homes and hospital before taking a place at Mount Tryon at the start of the year. It didn't take long for him to relax and finally feel settled. May I say that Mount Tryon is very well managed and the staff are first class. Everything is spotless and visitors are made very welcome from reception to the care team to the manager. I have nothing but praise and Barchester Group should be proud of this team. Thank you for your support and care of our friend."
J J
carehome.co.uk rating: 5 out of 5
"My mother spent the last three weeks of her life at Mount Tryon having been admitted at very short notice. She could not have been treated with greater care and respect by all the management and staff during this time. I would highly recommend Mount Tryon to anyone looking for a home for an elderly relative needing care or nursing."
Paul V
carehome.co.uk rating: 5 out of 5
"I have been visiting Mount Tryon weekly for the past 9 months. In this time I have had the opportunity to get to know the staff and managers. I can honestly say all whom I have met have been kind, polite and always willing to answer questions or give help if needed. I've been able to observe the nurses and carers working with the residents. They do a great job! They are patient and compassionate and you can see they take pride in their work. When some challenges came up with the resident I visit, I went to have a chat with the manager. She was very welcoming, open to listening and gave me all the time I needed. She was very committed and eager to find solutions for my resident to ensure she receives the highest quality of care. The next day an action plan was in place and the unit nurse was taking steps to implement it. The new plan is working well and my resident is much happier. Many thanks to all the staff and managers!"
Linda D
carehome.co.uk rating: 4.5 out of 5
"We have been visiting our brother for 6 months and are very pleased with the care he is given. Staff and management are so friendly and helpful. We have been for lunch today and as usual very satisfied. Lovely choc pud! Thank you."
Paulette P
carehome.co.uk rating: 4.92 out of 5
"From the moment I entered into this care home I have received excellent attention for my stroke problem. The standard of decor, food, laundry and care and attention has been first class. Your physio, management and activities teams have treated me so well that I am quickly being restored to my peak fitness. I have ensured my partner of 98 years old will be taken in as a 'long term' patient."
Peter W
carehome.co.uk rating: 5 out of 5
"A happy atmosphere, staff are extremely helpful and caring. Any issues were dealt with in an efficient manner. Grandma was treated with kindness and respect and myself and extended family were always made welcome when visiting. The rooms were immaculate and clean and there were plenty of activities to stimulate the residents."
Elizabeth S
carehome.co.uk rating: 5 out of 5
"As far as we could tell when visiting, everything was satisfactory. The one bad experience we had was when sitting with the resident during the final hours (6pm-11pm). The noise and activity in the corridor was excessive. Staff were shouting at each other and noise levels were unacceptable for residents trying to sleep, or in our case, actually dying."
J C
carehome.co.uk rating: 4.08 out of 5
"Very good respite care fortnight. Every attention and kindness. Food provided for me as an elderly person has been ample and enjoyable, with good variety and excellent service. Staff generally couldn't be more helpful and are considerate."
Colin B
carehome.co.uk rating: 4.27 out of 5
"My mother has been cared for extremely well throughout the 18 months she has been in Mount Tryon Care Home. The carers are responsive to her needs as a vascular dementia sufferer and my mother is treated with dignity at all times. The care home is a clean, airy and cheery environment. It is a pleasure to be a visitor here and the friendliness of all the staff makes my visits all the more happy."
N M
carehome.co.uk rating: 4.75 out of 5
"Having had experience with family/friends attending other care homes, I have found this to be the very best home I have visited. The staff are skilled and friendly and every need is generally carried out quickly. The food is first class with excellent catering, chefs etc. The nursing ability is excellent together with entertainment. I have had a very happy, satisfied stay here and the physios have helped me to return to good health."
Peter W
carehome.co.uk rating: 5 out of 5
"My wife has been in Mount Tryon for 4 months now and I must say she has always had very good treatment from staff and nurses. When she arrived she was so ill she needed one-to-one care 24 hours. She now can walk again and is on solid food again. Whilst she will always have Alzheimer's/Dementia she is very happy and I can see her every day and I can relax at home knowing she is well looked after. The whole complex is very well looked after too."
Michael M
carehome.co.uk rating: 4.17 out of 5
"Fantastic! Mount Tryon has exceeded our expectations. The staff are amazing and patient. The food is excellent and the choice is on par with hotel food. I cannot speak highly enough and would highly recommend Mount Tryon for Dementia Care."
Brian S
carehome.co.uk rating: 4.82 out of 5
"The service that has been given to my mother at Mount Tryon has been absolutely fantastic. Management and care staff have gone above and beyond to make mum as comfortable as possible for her. I could not have placed Mum anywhere better and she has settled into Mount Tryon lovely and is so happy to receive the attention she so rightly deserves. Thank you to everyone there."
Becca
carehome.co.uk rating: 5 out of 5
"Mount Tyron is a wonderful place. The warm welcome you receive when visiting is so reassuring. The staff are truly amazing, so caring, cheerful, respectful and professional. Everybody knows and treats the residents with dignity. The choices on the menu are fantastic and the food looks superb The lounge, dining room and bedrooms are clean and well kept and nowhere has that 'care home' smell! The beautiful gardens are a bonus. I cannot fault Mount Tyron. Deciding that a loved one cannot remain at home is a very hard and emotional decision and every one of the staff I have met at Mount Tyron have been understanding and supportive. Thank you all for looking after all of us so well."
Julie
carehome.co.uk rating: 4.92 out of 5
"The whole experience was excellent. Wonderful caring people made the last days of my father in law's life peaceful and comfortable. We were there at all times of day and evening and saw how others were treated which was equally caring and excellent."
David B
carehome.co.uk rating: 4.73 out of 5
"Mount Tryon Care Home is very welcoming, friendly home with caring, cheerful staff who look after their residents with kindness and respect. My sister feels completely safe, comfortable and exceptionally well looked after. She has fun with all the staff who make time to chat and share a joke with her. There are lots of good activities offered each week as well as specific events tailored towards individual needs."
Angela C
carehome.co.uk rating: 4.67 out of 5
"My initial visit to Mount Tryon was unannounced and I was very impressed with the welcome I received. I was shown both floors lounges and rooms. I really hoped my wife could come here from hospital because I knew she would be happy. I had been to other homes but Mount Tryon was definitely my choice. Since my wife moved in I have visited nearly every day and been treated with respect from all the staff. So my mind is at ease that she is in her new home. The manager has often talked to me and I know her dedication is so evident. Everything is under control. I know I have lost my wife at home but am assured she is in the best place."
Michael M
carehome.co.uk rating: 5 out of 5
"Mount Tryon and all the staff and services have been first class, my wife is very happy in this home, visiting is always a pleasure and the welcome from each member of staff is friendly. Overall, the care is excellent."
G T D
carehome.co.uk rating: 4.67 out of 5
"Visited mum on a Monday morning and she was enjoying a 'Rock and Roll' sing along in the living room. Afterwards, she sat in her sunny room where she slept peacefully but was still aware of our presence. She reacted to familiar staff who checked on her by opening her eyes. She was particularly stimulated by the lively activities coordinator in the yellow shirt. The attentive and caring staff made us reassured mum was well looked after."
Sally B
carehome.co.uk rating: 4.33 out of 5
"Mount Tryon look after my relative very well. The care staff treat her as an individual. The nursing staff are kind but professional. The manager has done an excellent job in turning around a difficult situation that she inherited last year. The home is well maintained, clean and comfortable. We are kept well informed of any problems over my relatives health and well-being."
Julia E
carehome.co.uk rating: 4.83 out of 5
"Having viewed several care homes in the area, Mount Tryon stood out as an obvious choice. The manager and staff are friendly and very caring. My mother has a lovely room overlooking the garden where she can watch the birds on the feeder outside the window. We took in a television and within 10 mins it was PAT tested (very impressive). She now has a lovely chair which she is moved around in and last weekend she was taken into the garden to enjoy the sunshine. Mount Tryon is a very good care home and our family are very impressed by the care and service that our mum and family receive."
Alison B
carehome.co.uk rating: 4.67 out of 5
"I have found Mount Tryon to be very good to my partner. The staff are very kind and patient, also the cooks and kitchen staff. The room is very pleasant and also in the dining room. The cleaning and laundry staff are also helpful and very polite. Many thanks also to management, reception and office staff."
Patricia W
carehome.co.uk rating: 4.92 out of 5
"My mother has been in Mount Tryon for thirteen years and she has been happy there all the time. It is professionally run and the staff are kind. It is a purpose-built care home and I think that this is an advantage - it is spotlessly clean and well furnished. My mother enjoys the food and feels part of a caring family - she has never complained of isolation or loneliness. I have regular meetings with senior staff about her health and although I do not live locally, they keep me very well informed of any issues affecting her. My mother is an active participant in the excellent event's programme. We both feel lucky that she is in Mount Tryon."
Nigel S
carehome.co.uk rating: 5 out of 5
"Mount Tryon is a clean, well-presented home. My relatives comment on the positive atmosphere which greets visitors on arrival. The staff are caring, knowledgeable and courteous. They add a level of support to the relatives of residents as they know their clients well. My mother has been treated with dignity throughout her stay here and this excellent level of care is evident throughout the home. My hope is that now that management has stabilised, the home will receive recognition for the efforts it has made to provide this excellent service."
Lucy M
carehome.co.uk rating: 4.75 out of 5
"Mount Tryon has had a troubled few months with changes in management, a CQC rating of 'requires improvement' and recruitment and retention issues. Thus I was pleasantly surprised to see my very dependent mum who has advanced dementia having her needs well met. She requires two staff members to hoist and transfer her but her skin is intact, she has had few infections, is putting on weight and looked beautifully groomed when we visited her - a credit to the caring staff who look after her."
Sally B
carehome.co.uk rating: 3.5 out of 5
"Change of management (two senior members of staff) resigned in June, 2015. The positions were covered by an "Acting Manager" and temporary Senior Nurse. The following months were very disappointing with many Carers leaving and a lot of Agency staff in situ to cover these vacancies. Agency staff did not know the routines of the residents, who had to live with a lot of changing faces. This did not help with those who are already suffering from confusion. A new Manager was appointed in November but Carers still continue to leave. This is worrying. Mount Tryon is a lovely building with a garden and I, personally, have been happy with my mother's placement there. She has been at the home for four years. We need the full complement of staff and to stem the tide of those who are leaving."
Mary B
carehome.co.uk rating: 3.5 out of 5
"Kind and caring staff well run and clean. The staff take time and care for my sister's health problems really well. The home is in the Barchester group, which means there is management cover, training and attention if things go were to go wrong."
Cathy W
carehome.co.uk rating: 4.25 out of 5
"I was very impressed by the atmosphere in the home as I arrived. All staff were very welcoming and they were so kind and gentle to my cousin who neede all care. When she was being fed they took time to see she was enjoying it and had time to swallow. Her personal care was excellent, she was well presented and her hair was done which impressed me. The residents seemed very happy and content and the staff always had a cheery word with them. The food was very appetising. Decor very good. Plenty of places to sit and plenty of light. If I had to go into a home I would have no worries about being in Mount Tryon."
Charlotte R
carehome.co.uk rating: 4.33 out of 5
"Very pleased with the way my Mother was cared for. Only sorry that I had not put her into a care home earlier. Her previous home had closed down, so she only had six weeks in this home."
Carole K
carehome.co.uk rating: 4.18 out of 5
"Choosing a care home is such an emotive matter particularly when this choice is so price driven. We would all want the best for our parent when they can no longer make their own choices and therefore the path to finding the most appropriate place is fraught with difficult decisions and finally once that choice has been made you then entrust your vulnerable loved one to the care of, to begin with, total strangers. Mount Tryon and it's staff gave me and my sister utter peace of mind throughout our mother's ten months there. There are a number of staff I would like to single out for their commitment beyond the call of duty and thank the then general manager for helping us through what were difficult times as our mother's dementia worsened. Wherever you choose, although the facilities and trappings may look good at the end of the day it's the staff and number of staff that make a place safe and comforting. Huge thanks to all at Mount Tryon. Our mother died there, we were with her at the time as were two very lovely members of staff which gave us great comfort and support at such a sad time."
Jonathan W
carehome.co.uk rating: 4.75 out of 5
"My father has been in Mount Tryon for 5 years now and he has always been treated extremely well by the staff in every way. His dignity has always been taken into consideration and all the staff have been kind and understanding. They always make sure he is clean and he had clean clothes every day. In the past few months dad has needed assistance with eating and there is always someone to assist him. Every need is met with a friendly face."
C J
carehome.co.uk rating: 5 out of 5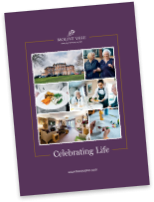 Read our brochure 'Providing great quality care and wellbeing' for more information on how we're here to help you and your loved one.
Read brochure
Food & Nutrition
Activities & Events
Care & Facilities
What happens now?
Are you ready to discuss your individual care requirements? Pick up the phone and talk to us, book a visit to our care home or come and take a look around our facilities.
Our fees and contract
We want to be as transparent as possible about how we charge for the different services we provide as well as what's included in our contract. Please click the links below to find out more about our fees and contract.
View typical fees
View Our Contract
Useful downloads
Here to help you make the right decision about your care requirements.
131