What our families say: Moreton Hill Care Home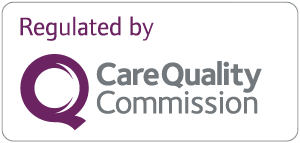 "I feel so lucky that we found this care home. My sister and I really needed to find somewhere for our dad to get some respite and a place to heal following a difficult stay in hospital. We thought it would be for a few weeks as we had been told our dad was unlikely to leave the hospital and we wanted somewhere for him to be that was peaceful and felt safe. This was certainly that place. The care and support he has received have been second to none. He has been so happy and well cared for and is now ready to return home. A true miracle, we are so grateful to all of the staff at Barchester Moreton Hill Care Centre."
Julie C
carehome.co.uk rating: 5 out of 5
"Dad moved into Moreton Hill in January following a spell in hospital. Dad was very weak and depressed when he arrived as a respite resident. From the moment we spoke about him to the manager she could not have done more. The manager has been available to talk about Dad's care and supported us through what has been a very difficult time. The nursing team have been amazing, they have kept us informed throughout. Nothing has been too much trouble for the whole team and we can't thank you enough for your care and compassion. Dad is having the best time, from alpacas to therapy dogs! Thank you."
Anne E
carehome.co.uk rating: 4.75 out of 5
"My mother has excellent care at Moreton Hill care home. My mother is very happy in this care setting and my father loves visiting his wife knowing she has all round excellent care from every member of staff including the Manager. We could not ask for any more from the Manager and Deputy Manager."
K S
carehome.co.uk rating: 5 out of 5
"Mum came into Moreton Hill for respite during the covid pandemic after a fall. We were unable to access care for her at home at this time. Mum arrived feeling very weak and unwell and was so very well cared for. She had access to nursing and doctor's visits. It was a real shame that due to covid there was a period of not being able to socialise in the dining area and to attend activities during some of her stay but she was safe warm and kindly taken care of and for me and my family this was a huge relief. The staff are so approachable and would always give time to answer and discuss any questions or worries that we had."
Caroline W
carehome.co.uk rating: 4.58 out of 5
"Lovely care home couldn't wish for anywhere better."
D P
carehome.co.uk rating: 5 out of 5
"All the staff are friendly and caring. Senior staff are extremely responsive in spite of the enormous challenges faced during the pandemic. Only issue is staff shortages, e.g reception is often overburdened not manned. Overall highly recommended."
L K
carehome.co.uk rating: 4.17 out of 5
"My mum was cared for with so much love, care and compassion throughout her stay. All the staff from the ladies who brought mum's laundry into her room to the senior management treated her with respect and dignity, right up until her end of life care when the entertainment and activities staff still involved her with Poppy Day and Christmas preparations. Also taking the magic table into her room and displaying falling leaves and such like on her wall which mum loved."
M G
carehome.co.uk rating: 5 out of 5
"An excellent care home. Very helpful and kind staff, but it would be helpful if they all spoke English."
E M
carehome.co.uk rating: 4.33 out of 5
"Manager, assistant manager and all the staff were caring, compassionate and friendly to us and mother during her respite."
M B
carehome.co.uk rating: 4.17 out of 5
"Excellent. Lovely, friendly and caring. Allows residents to join in or not with anything going on. Allows my mum to get up when she wants to and the same at bedtime. She has nothing bad to say about anything and has become the happy person she used to be without the stress of bills, cooking and more when she was at home. Thank you over and over again for everything."
A P
carehome.co.uk rating: 4.45 out of 5
"My friend moved into Barchester Moreton Hill Care Centre in Horley last year. When I went to see her she had nothing but praise for the staff and home. She is extremely happy living in and joins in every activity that is on offer. She looks well and happy and next year will be her 100th birthday, It is so good to see a lovely lady like her still enjoying life to the full."
Margaret H
carehome.co.uk rating: 5 out of 5
"A big thank you to everyone at Moreton Hill. My dad is a recent resident admission with advanced dementia. We were made very welcome at short notice by the manager and staff. Dad is already settling in and receiving excellent care - he is 93. Minor observations are around the online visit booking system, which is very limited. The home is very accommodating with out of service visits, but the current policy of daytime week visits is not helpful for those of us in full-time work."
Tim S
carehome.co.uk rating: 4.82 out of 5
"We had been searching for a care home for my mum in vain until we drove up to Moreton Hill and realised that what we had hoped to find did really exist after all. Set in a beautiful location with superb buildings and grounds, the physical environment was only matched by the exceptional staff that we met. They are warm, caring and highly professional, and Mum loves them dearly. Their kindness and dedication have kept Mum safe and happy during these difficult times - and they have the heartfelt gratitude of Mum and all her family."
H D
carehome.co.uk rating: 5 out of 5
"Our Aunt was at Moreton Hill Care Centre for only a few weeks. During that time all staff did everything they could to make a difficult move for an elderly lady, who was daily becoming more frail, as welcoming and comfortable as possible. The management, nursing and care were excellent and professional. Communications from the home were regular and relevant. They were happy to spend time answering any concerns or questions. Our apprehensions about a new environment were erased. Our Aunt sadly passed away but was treated with the utmost care, dignity and thoughtfulness. Our undertaker commented on the care. Many, many thanks for your care and kindness."
Christopher T
carehome.co.uk rating: 4.71 out of 5
"The staff take great care of mum, always very friendly and patient. Mum has a lovely view from her room which she enjoys. The whole team has kept mum safe throughout the difficult time, we are very happy that she is safe and so well cared for."
Michael G
carehome.co.uk rating: 5 out of 5
"Very pleasant visit to see my parents. Thank you."
David R
carehome.co.uk rating: 5 out of 5
"Beautiful, serene location. Attentive, caring staff. Respectful, warm atmosphere."
Monica K
carehome.co.uk rating: 4.67 out of 5
"Kind, warm and caring employees. Clean home. Excellent services they provide. Would highly recommend. Very welcoming. Have been so helpful and accommodating through covid. Great house keeping team. Lovely food is provided."
Samantha G
carehome.co.uk rating: 5 out of 5
"The wonderful positioning and surrounding views create an atmosphere of well-being and ease when entering. The thought given to receiving refreshment and a friendly greeting from the lady receptionist is so considerate and kindly received. Being taken to your family room and to each other's needs and questions happily done. The provision of quiet rooms, central and other outside rest areas, games, hobbies, reading, writing and personal care are wonderful. Finally, the personal care and attention to every individual resident by each member of staff can only be admired and loved. I was reluctant to leave."
Sheila C
carehome.co.uk rating: 5 out of 5
"Thank you to this beautiful care home. This is a beautiful home. The staff are dedicated and look after their clients with special care. It takes so much stress away from family knowing that their loved one is cared for so well. I cannot praise all of the staff enough for the way they cared and looked after my nephew the way they did, he was so happy with the care he had, allowing his mother and father to relax and worry less about his care."
Wendy W
carehome.co.uk rating: 5 out of 5
"Have lived here for 11 years. Any problems have always been dealt with asap. Very happy here."
M H
carehome.co.uk rating: 4.67 out of 5
"The service and care I have given are very much in line with my expectations and needs. The restrictions caused by Covid have been carefully and excellently applied and so caused residents little inconvenience. There could be an improvement in the distribution of information."
H G
carehome.co.uk rating: 3.67 out of 5
"My mother was admitted to Moreton Hill Care Centre in March 2020, just before the Covid Pandemic lockdown. Despite this, I have had nothing but help, reassurance and support from the management and staff whenever I have needed it. My mother has had wonderful and safe care both for her mental and physical needs. Since she has made Moreton Hill her home it has been such a comfort to me that she always has caring. well trained and loving staff looking after her."
Michael G
carehome.co.uk rating: 5 out of 5
"My mother was a resident at Moreton Hill from June 2019 until she sadly passed away in August 2020. My mother very much enjoyed living at the home. Staff welcomed her warmly and she was soon involved in the activities, the activities coordinator was wonderful and worked out my mother's personality quickly and found activities that would suit her, she particularly liked poetry reading and flower arranging. My mother had vascular dementia and she was looked after appropriately and encouraged to participate as much as possible in the daily life of the home, she was in a wonderful bedroom with views overlooking the surrounding countryside. She enjoyed dining in the dining room and going on the odd excursion outside of the home. Staff at the home are genuinely interested in the residents, without exception, I found them caring and friendly often doing over and above their duty; they encouraged feedback and ways to improve. Everyone was respectful towards my mother and empathetic of her needs."
Louise P
carehome.co.uk rating: 5 out of 5
"The care home has worked with me to settle mum into the care home, I especially like the activities to keep mum stimulated. Mum says she enjoys the lunches and likes going on trips out whenever possible. Mum loves the care home cats!"
J H
carehome.co.uk rating: 4.25 out of 5
"An elderly church friend of mine had the urgent need of care after discharge from hospital and Moreton Hill has been fantastic in stepping into the breach, taking him in and caring for him until he recovered enough to return home. Nothing was too much trouble, the staff were warm and supportive, and it was a huge relief to know this dear friend was safe in these challenging times at the height of the Covid pandemic. Thank you especially, to the lovely manager for going the extra mile."
Carole A
carehome.co.uk rating: 4.67 out of 5
"All staff have treated me so caring and kindly. I am most grateful as I live on my own and the tremendous caring and kindness. As said, I am most grateful"
Michael R
carehome.co.uk rating: 5 out of 5
"My mother has thoroughly enjoyed her respite stay of 11 days at Moreton Hill."
J B
carehome.co.uk rating: 3.8 out of 5
"My husband was transferred from another home as a result of flooding with the other residents, on February 18th 2020. The staff at Moreton Hill Care Centre, working under pressure, were extremely caring and friendly. Nothing seemed to be too much trouble and they always kept me updated."
W O
carehome.co.uk rating: 4.55 out of 5
"I think all the staff at Moreton Hill Care Home have been brilliant over the last couple of weeks with the extra residents from another care home which had flood-related problems. Not one member of staff has complained but carried on regardless of the extra work. Well done."
Roger P
carehome.co.uk rating: 5 out of 5
"Well appointed. Good lounges and seating areas. Menu choices. Happy atmosphere."
D S
carehome.co.uk rating: 4.33 out of 5
"All staff are very thoughtful and caring. They make my wife very welcome."
D C
carehome.co.uk rating: 4.58 out of 5
"Just brilliant! The senior carer of the dementia unit anticipates needs well ahead of me. Love the unit mum is on. Homely, discreet and dignified. Nothing is too muchly effort for staff to do for mum and visitors. Drinks for visitors always without exception are offered. I am so happy with all aspects of care."
H B
carehome.co.uk rating: 5 out of 5
"I received a very warm welcome by the Manager, which made me feel very much at home. My friend, who has dementia, is very well cared for by the staff in "the attic" who treated her with warmth, respect and dignity. Her appearance and clothes, which were colour coordinated, showed sensitivity. The "Attic" was homely and staff attentive."
Julie A
carehome.co.uk rating: 5 out of 5
"My father was a resident at Moreton Hill Care Centre for five months. Initially as respite care for radiotherapy treatment for cancer and the palliative care until he passed away at the end of October 2019. I was impressed at all stages of his stay by the professionalism, compassion and attention to detail of all staff. Nursing staff were amazing. I was also impressed with the care assistants who were closely involved with my father's care. I am indebted to all at Moreton Hill for the high standard of care they gave my father."
J S
carehome.co.uk rating: 4.67 out of 5
"My mother came to Moreton Hill for 10 days respite whilst I took a break. She appears to have thoroughly enjoyed her stay and would like to come back for another visit."
J B
carehome.co.uk rating: 4.5 out of 5
"What a lovely experience on my first visit. Lovely friendly staff, very welcoming. Beautiful accommodation, clean and homely in a fantastic location and amazing view. Very impressed. Many thanks."
Joanne C
carehome.co.uk rating: 5 out of 5
"She has received excellent overall care and I am more than satisfied."
Teresa B
carehome.co.uk rating: 4.83 out of 5
"Generally very caring but having moved from a hospital environment it can be a little quiet. The standard of care is very good and the staff lovely."
A D
carehome.co.uk rating: 4.08 out of 5
"I started my stay on July 4th and it has been decided that I should stay until August 6th. This was a period when two of my friends, who help me with shopping and cleaning, are having their holidays. I would find it too difficult to manage alone at home."
Michael W
carehome.co.uk rating: 5 out of 5
"Having been extremely unwell for the past 6 months and particularly 3 weeks prior to coming to Moreton Hill, I cannot believe how much I have improved during my stay. All the staff are very helpful and pleasant, encouraging one to do things but no pressure is applied. The food is very appetising and drinks available all day. I find it rather difficult to say anymore other than I have enjoyed my stay and feel 100% better for my stay."
P T
carehome.co.uk rating: 4.42 out of 5
"We have been extremely pleased with the care and the excellent staff at Moreton Hill. They are all very friendly and nothing was too much trouble."
M R
carehome.co.uk rating: 5 out of 5
"Very sympathetic and caring staff, lovely gardens and setting. They really make it feel like home. Can highly recommend."
A J
carehome.co.uk rating: 5 out of 5
"What an outstanding care home. Moreton Hill Care Centre is, from the friendly welcoming staff, beautiful location to the dedicated staff members who treat the residents with the best of care."
Jacqui M
carehome.co.uk rating: 5 out of 5
"Beautiful place. The staff are so helpful and nothing is a problem. Amazing atmosphere each staff member is helpful nothing is left to chance. Amazing visit as always."
Mark M
carehome.co.uk rating: 5 out of 5
"Very friendly and clean, nothing is too much trouble. I love how you can come and go. Great food, just like a home from home."
D B
carehome.co.uk rating: 4.92 out of 5
"So peaceful, good cake, and lovely surroundings. Well done to all the staff without you it would only be a building."
Roland H
carehome.co.uk rating: 4.58 out of 5
"Beautiful setting. Lovely staff. Relaxing place to spend those days when it's most needed."
Virginia E
carehome.co.uk rating: 4.42 out of 5
"The care home is situated in an idyllic area with wonderful views. Staff are friendly and helpful. The activities staff are very good and do a lot of organising events."
Carol B
carehome.co.uk rating: 4.67 out of 5
"A beautiful home in outstanding countryside. Staff are friendly and caring."
Janet R
carehome.co.uk rating: 4.75 out of 5
"Lovely welcome by the staff who were so attentive, caring and made sure they knew all the client's needs before I left."
T B
carehome.co.uk rating: 5 out of 5
"I would like to praise staff for the outstanding care given to my son who is completely bedridden aged 63. They show willingness in everything they do. Nothing is too much trouble. Everyone greeted with kindness including visitors. The care is superb. I would recommend the home to anyone needing care and understanding. I would like to award Morton Hill Care Home 5 Stars ***** for the outstanding quality of care given. Everything to do with the home is superb. Grateful thanks."
Sheila C
carehome.co.uk rating: 5 out of 5
"The staff were excellent, also food and other services."
E F
carehome.co.uk rating: 5 out of 5
"This is a lovely home. All the staff have been loving and caring. I have thoroughly enjoyed my stay here. My family chose the home at my request while I was in hospital, so that I could rest and get well and strong again. Thank you all."
Rosemary B
carehome.co.uk rating: 4.83 out of 5
"Moreton Hill is a very nice care home situated in wonderful surroundings. There have been many staff changes recently and staff morale generally seems a little low although I don't know the reason for that. However, my mother is well cared for although staff numbers are low. My only criticism would be that alarm bells are responded to slowly. My mother had a fall recently and we were pleased with the care she receives."
J B
carehome.co.uk rating: 4 out of 5
"My mother stayed at Moreton Hill for 3 nights in July whilst I had a break. She hated the first care home we tried but she was most impressed with Moreton Hill. The staff were very good indeed all of the staff. My mother had a very nice room and she loved the position and the views of the home."
Jocelyn B
carehome.co.uk rating: 3.91 out of 5
"I feel the care for my Dad has been good. The staff are excellent but could do with more support. The extreme weather hasn't helped and the staff should be comfortable in their staff clothes to give great care. There could be more air conditioning on the top floor. Also, activities should be looked at either with having 3 staff at all times or activity staff just doing activity stuff, so more one on ones are possible. The residents care is key, so keeping the staff happy helps so they don't feel like leaving their profession."
M A
carehome.co.uk rating: 4 out of 5
"My husband has resided on floor 4 for the past two years. He has received excellent care from the team. The team leader has cared for my husband with love and dignity and nothing is too much for her. I do hope she is appreciated and supported by mangement as the floor would not survive without her. Thank you."
Yvonne B
carehome.co.uk rating: 3.92 out of 5
"Genuinely kind, helpful, caring staff, who are unfailingly patient with the residents (and the relatives)."
Francis D
carehome.co.uk rating: 4 out of 5
"It is a nice, friendly home in a fantastic location which makes it pleasant to take our mother out for a breath of fresh air. The rooms are small but adequate and have en-suite bathrooms, which is essential for my mother's comfort. The staff all seem caring and well-trained. The food is VERY good as my mother keeps telling us."
Jennifer B
carehome.co.uk rating: 4.58 out of 5
"The staff are excellent, cater to my Uncle's needs. My Uncle is looked after to a high level. Staff engage well with him. Also, the staff are very accommodating to the family, engage well, make us feel welcome at any time of the day."
S M
carehome.co.uk rating: 5 out of 5
"I visited several care homes before choosing Barchester Moreton Hill Care Centre for my mother. I was immediately struck by the care homes caring staff at all levels. The atmosphere is relaxed, spacious, beautifully enhanced with positive energy not only from the staff but the residents. My mother who's always feared a residential home was animated with joy at seeing it and all the facilities it would be providing for her new needs. On returning from a few days holiday, I returned to visit her and was greeted by an extremely happy and contented mother. This is thanks to excellent nursing skills, amazing tasty meals, activity choices and security of a loving care home. She's a new woman and now wants to live as long as possible to relish her new life at Barchester Moreton Hill Care Centre. Such joy."
H J
carehome.co.uk rating: 5 out of 5
"I was very poorly when admitted for respite care 6 weeks ago. Thanks to excellent care from everyone I am able to return home restored to health and able to cope again. The patience of care staff in encouraging me to eat and drink and exercise has been second to none. They have accommodated my requests for tea at all hours, especially 5 am. I have enjoyed the food a lot, although I only have a small appetite, and have tried some new dishes. Well recommended."
Brenda M
carehome.co.uk rating: 4 out of 5
"My mum lived at Morton Hill for almost 19 years and my dad spent the last one and a half years of his life here too. The staff are excellent and some of the most friendliest and welcoming people you could wish to meet. They became our second family and several staff have watched my daughters grow up over the past 19 years. All staff even when they are at their busiest have time to say hello and have a quick chat. They showed a lot of compassion and care and for that we know Mum was very grateful. The staff were emotionally there to help her through the loss of her husband. Morton Hill became a part of her family and we will miss seeing all the staff every week that have cared for both my mum and dad. I cannot fault anything that the staff at Morton Hill have done for the past 19 years and I will be eternally grateful to them."
Karen
carehome.co.uk rating: 4.42 out of 5
"This place is amazing, they have brilliant food, the staff are very friendly, the cleaners are always onto their jobs. Even though I've seen that they are short staffed they always try their best to clean everywhere."
C V
carehome.co.uk rating: 4.5 out of 5
"The home's location is perfect for the family to visit mum during her stay for respite period. The staff are all very caring and supportive. The food is of an excellent standard."
Robert M
carehome.co.uk rating: 5 out of 5
"Very lucky to have got mum into home so close to our homes it makes visiting much easier. The staff are all very caring and helpful. The home is warm and friendly with great views around."
David M
carehome.co.uk rating: 3.92 out of 5
"The strength of any home lies in its staff and the staff at Moreton Hill Care Centre are excellent. They are compassionate and supportive. They are knowledgeable and approachable and they always did what they could to make our mother's life as comfortable as possible. I felt confident in the knowledge that she was being well looked after. Furthermore, she was able to strike up bonds of friendship with some staff hence easing the loneliness of her days. It is a great pity that you saw fit to wast vital money on unnecessary garish, plastic refurbishments totally out of character with a Tudor farmhouse (which Moreton Hill was originally) instead of employing more staff to lighten the workload. With regard to management, I am unable to assess it since over the six years it has ranged from excellent to satisfactory. Happily, it now seems to be on track."
Diane D
carehome.co.uk rating: 4.91 out of 5
"There have been difficulties for several months due to staff shortages, changes of managers and prolonged renovation of public areas. However, the staff have worked hard and done their very best. Now, these three issues are being successfully addressed thanks to the work of the managers during this period, there have been improvements."
Joan B
carehome.co.uk rating: 4.25 out of 5
"The most fantastic homes belong to Barchester, in which Barchester Moreton Hill Care Centre is one. Making the decision to put my grandmother in a residential home was one of the hardest I've made to date, however, I am certain that the care and compassion received at Barchester Moreton Hill Care Centre have enabled me to feel comfortably happy with the move. The staff are more like a family who put her needs and wishes as their priority. I cannot fault the last 18 months my grandmother has been a resident here and my gratitude and appreciation for staff will last an eternity."
Holly B
carehome.co.uk rating: 5 out of 5
"Welcoming, warm and friendly staff. The food is healthy and hot when served. The room is kept clean and tidy. There are lovely places to sit with beautiful views of the landscape including the river Severn. Staff show good care of personal needs e.g. haircare and pedicure treatment."
J L
carehome.co.uk rating: 4.67 out of 5
"The care my father has received has been excellent. They are so approachable and caring. I couldn't ask for more. However, more staff are needed during busy periods of the day. The staff have also been a great support to me whenever I have been concerned or upset about my Dad's dementia."
J D
carehome.co.uk rating: 4 out of 5
"I have lived here for 8 years. I am very happy and consider this to be my home."
Moira H
carehome.co.uk rating: 4.5 out of 5
"The home is very well run by management and staff are all very caring. The food and rooms are excellent as well as cleaning etc. There could be a few more activities to try to stimulate but I am aware that it is difficult with short-term memory. All around, when it comes time for me to have to go in a home, I will see if you have any spaces."
Graham E
carehome.co.uk rating: 4.75 out of 5
"The staff at Moreton Hill showed a great deal of compassion and kindness when looking after my father, during a complex and difficult set of circumstances. The Manager really went out her way to do all that she could for us. The location and garden areas are so beautiful, it really does help to enhance any stay here. In addition to this, the nursing care he received was of a very high standard. Thanks to all who showed their care and attention."
Cathy P
carehome.co.uk rating: 4.58 out of 5
"Staff always pleasant and positive. Always patient and encouraging. Activities advertised but not really seen any in action. Maybe more familiar music being played in a lounge would liven things up."
L W
carehome.co.uk rating: 4.18 out of 5
"I am a resident. The activities are wonderful, I went to Weston-Super-Mare today for one of our trips. It is very good inside and outside. The care is excellent and they look after me very well. My room is very tidy and comfortable with wonderful views. I love watching other people. The whole place is very elegant and the chef always meets expectations. I love that the staff will always find time to take me out so I can enjoy the beautiful view around Morton Hill. They wish their windows regularly."
Nancy L
carehome.co.uk rating: 4.25 out of 5
"My friend is extremely happy living here. She speaks highly of the care and kindness of the staff. She enjoys the meals prepared she tells me, by the chef. She enjoys the one-to-one time that individual members of staff spend with her on her hobby."
J F
carehome.co.uk rating: 5 out of 5
"This was our 96 year old dad's 1st experience of respite - so we visited many care homes to get it right 1st time - and we most certainly did. Initially, we were struck with the views and old-world atmosphere; so we knew dad would settle, opposed to the modern clinical feel of many others. Immediately we saw how well the staff interact with both the residents and each other. This was much to our surprise, as dad was reluctant to leave his bungalow whilst a new bathroom was fitted, He absolutely loved his 4 week stay and was sad to say goodbye. He is used to continual company at home and thus enjoyed meeting new friends and participating in the different activities and eating home cooking. The staff were amazing, tailoring to his specific needs and encouraged him with kindness and humour, even though he is a very strong character and independent. He quickly viewed them as good friends. He lost one arm in the war and for the last 6 years has progressively suffered from Alzheimers. We have no qualms now about any future visits and highly recommend Moreton Hill."
K W
carehome.co.uk rating: 4.83 out of 5
"In April 2016 my mother needed assisted living after having a fall where she broke her hip and recently being diagnosed with liver cancer. We chose Moreton Hill - after doing our own research - as it came out on top on all points of care we needed for her. From day 1 she was treated with dignity as well as friendliness from all ranks of staff. She loved them and this helped her settle in. Visitors to her were welcomed and it became more of a 'large family' than separate units. Visiting mum almost every day of the 8 months, my husband and I soon developed rapport with the staff and any problems with mum's care were soon sorted. Moreton Hill has 'soul' and this only comes from the staff. Visitors are offered cups of tea and biscuits/cake which they appreciate. When mum passed away on Christmas Eve, we were treated with dignity and affection - yes, affection. The staff were sad at mum's passing but pleased to have helped."
Denise M
carehome.co.uk rating: 4.83 out of 5
My mother was a resident of Moreton Hill since 2008. For the past few years of her stay she was a resident of the Severn View Dementia Unit. Sadly she has passed away. Her stay at the above unit was a happy one. Prior to her moving there, her condition had worsened to the extent that she was unhappy and confused in the general section of the home, but once she was settled in this unit, she became more content and less anxious. Her last months of her life were difficult as she had both heart and chest problems which cause breathing difficulties and it was pneumonia which attributed to her death. The reason I am writing to you is to praise the care my mother was given in this unit. ALL the staff were good to her and in her final days the care was exemplary. My sister arrived from Australia and she and I sat with her on and off through her final weekend. The day and night staff were superb and looked after her and us very well. The trained staff who were on duty upstairs, were also quick to administer medication that made my mother more comfortable. One person I would like to single out is Tina, the nurse in charge of Severn View. My mother died at 10pm and Tina was due to go home at 8pm. She stayed with us in my mother's final hours, giving support and care to us all.
 I am just writing with a huge thank you to you all for the way you looked after Mum whilst she was in your care. Mum enjoyed being at Moreton Hill. She liked her room, loved the courtyard in the summer, took part in activities and really liked the food! Most importantly she often spoke of your kindnesses and the high standard of care you gave her. I would also like to thank you all for looking after me, particularly in the difficult weeks before Mum passed away. I was very touched by the amount of time you spent with Mum, you professionalism, hard work and by the care you gave her.  I will definitely be back to Moreton Hill and hope to see you soon.

Read our brochure 'Life in our home. Providing care through coronavirus' for more information on how we're here to help you and your loved one.

Read brochure
Food & Nutrition
Activities & Events
Care & Facilities
What happens now?
Are you ready to discuss your individual care requirements? Pick up the phone and talk to us, book a visit to our care home or come and take a look around our facilities.
Care enquiries
New care enquiry phone lines are open 8am - 8pm
01453 557 358
All other calls
Our fees and contract
We want to be as transparent as possible about how we charge for the different services we provide as well as what's included in our contract. Please click the links below to find out more about our fees and contract.
View typical fees
View Our Contract
Useful downloads
Here to help you make the right decision about your care requirements.
128