What our families say: Melbourn Springs Care Home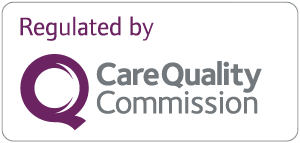 "Superb respite care for my mother. Nothing is too much trouble, and all are delivered with a smile and attention to detail. Beautiful room onto the garden, clean and homely. Nothing to fault!"
Annette M
carehome.co.uk rating: 4.83 out of 5
"My wife had two weeks of respite care at Melbourn Springs, and we were both very happy with the care received. Once she had settled in, she was comfortable and happy, and the staff were all excellent."
Maurice P
carehome.co.uk rating: 4.73 out of 5
"My father, who had dementia, had to go into care suddenly when my mother had an accident and could not look after him whilst she was recovering. I had already identified Melbourn Springs as a good option in case we ever needed it, and so we were able to arrange care quickly with people I had already met. My father was beautifully looked after during his stay, which included Christmas and a period of increased Covid prevention measures. He thoroughly enjoyed the company, food, activities and care, was always clean and cheerful when we visited, and we got to know some of his fellow residents as well. We know that he was properly loved and cared for by excellent staff at a very stressful time in our lives. Sadly my father never came home again as he became acutely unwell, went to hospital and died shortly afterwards. The compassion shown to him and us during and after this time has been second to none, and the clarity of communication was exceptional. We shall forever be grateful."
Joanna B
carehome.co.uk rating: 5 out of 5
"My thanks to all at Melbourn Springs for facilitating my mother's convalescence during her four weeks of respite care. She has made a remarkable recovery and is now so much stronger in mind and body that she is looking forward to returning home."
Thomas K
carehome.co.uk rating: 4.25 out of 5
"Mum spent a week at Melbourn Springs as a period of respite and also as a getting to know them exercise. She loved it! The staff were welcoming, so friendly and very caring and she had such a lovely time that she's returning for another week! She especially loved the care and attention shown to her by all the staff and the light, bright airy feel of the home. She quickly made friends with other residents and took part in so many lovely activities that she's quite bored now just living with us! There isn't a single thing I would change and I can't thank everyone enough for making her so happy!"
Sue D
carehome.co.uk rating: 5 out of 5
"We wish to convey to everyone at Melbourn Springs our heartfelt appreciation for all you kindness and care given to mum and her family. Your wonderful team have without a doubt gone above and beyond the call of duty. You are an exceptional team and an asset to Melbourn Springs. We wholeheartedly thank you for providing such dignity to mum. Keep up your fantastic work you are all amazing."
P D
carehome.co.uk rating: 5 out of 5
"My husband has had respite care several times here now and is very happy with everything. It gives me great peace of mind to know that he is so well cared for to give me the rest I need from caring full-time."
D T
carehome.co.uk rating: 5 out of 5
"My mother loved her week's respite stay here. She liked her room and thought the food was excellent. More importantly, though, she couldn't speak highly enough of her carers and indeed all the staff. She felt it had very much a family feel and has already booked in for another week. Thank you so much - a home from home."
C P
carehome.co.uk rating: 5 out of 5
"For a respite stay, he walked in unfit and deconditioned from being bored and lonely. He walked out 12 days later much better. When he got home he looked a bit lost, not one for any positive words he said: "They were all so friendly". He is now a resident."
K D
carehome.co.uk rating: 4.73 out of 5
"I would like to thank the team especially the Home Service Advisor who made my mum feel very welcome. The home was beautiful more like a show home !! than a care home. my dad and I felt very welcome every time we visited and I would definately use the facilities again if my father needed a break from caring for my mum."
Sarah C
carehome.co.uk rating: 4.92 out of 5
"Melbourn Springs is exemplary in all respects. The staff are amazing – professional and friendly and the home is well managed with a high staff ratio providing excellent standards and quality interaction with residents. The staff clearly work as a team and the place emits positivity. This was evident right from my initial contact with their outstanding Homes Services Advisor. The home offers a varied and engaging activities programme ranging from a visiting Banjo man to picking homegrown cherry tomatoes from the garden. In addition, the food is superb, and the home is beautifully furnished with modern coordinated decor and floor to ceiling windows. This is a lovely feature and brings the outside in. Most of all Mum was happy and well cared for at Melbourn Springs and they made her feel truly special. I highly recommend Melbourn Springs Care Home."
Barbara D
carehome.co.uk rating: 5 out of 5
"Cannot find fault with anything. Superb care, staff very kind, beautiful clean decor and excellent food. Although my dad was only here for a 1-week respite, I would not hesitate if he required full-time care for him to return to Melbourn Springs."
S W
carehome.co.uk rating: 5 out of 5
"We found the staff at Melbourn Springs very kind and helpful. Nothing was too much trouble. The standard of care was excellent and even though my father was there for a respite stay we would have no hesitation in recommending the home for a long term resident."
M L
carehome.co.uk rating: 5 out of 5
"The resident has lived independently all of her recent years she lived with her mother until she married when in her forties. Her husband died approximately 30 years ago. She had a fall in April of this year which she has largely recovered from and has settled beautifully into life and the care at Melbourn Springs. The Home Service Advisor and the care staff have looked after her beautifully and we are also made to feel very welcome when we visit. The only problem is that the staff are constantly changing."
S J
carehome.co.uk rating: 4.67 out of 5
"All the management and care team were fantastic great communication throughout mum's stay, even more so through rough times during the pandemic, nothing was too much trouble. They worked wonders with mum, a beautiful home it's just a pity mum was not in there long enough to enjoy it to the full extent."
Wendy A
carehome.co.uk rating: 5 out of 5
"I would like to express my heartfelt thanks for the lifting of regulations, which allowed me to be with my 93-year-old father, after many months of separation. The lateral flow test was efficient and swiftly undertaken by a nurse, who explained well what I had to do. I was able to enter my father's room, hold his hand and witness the smile that spread across his face as he gripped my hand tightly. Then next came an outdoor visit, on a sunny terrace beside raised beds newly planted with violas/pansies. The male carer who gently persuaded my father to leave his room via the convenient french doors that lead directly to the gardens then offered us Earl Grey (a nice personal touch, he remembers our preferences!). My Easter visit included Dad's ever-cheerful carer enthusing as together we created an Easter egg "tree". She'd been the Activities Co-ordinator. A management decision to lift the restricted limit of 30 minutes allowed us all Tuesday afternoon together with yummy homemade cakes thanks to catering."
Rosalind M
carehome.co.uk rating: 4.42 out of 5
"I have been extremely impressed with the facilities and care provided by the team at Melbourn Springs Care Home. My Aunt always comments about the delicious food available and how great the staff are too. It really is so reassuring to know that she is very well looked after and is even joining in all the activities too! Highly recommend!"
M B
carehome.co.uk rating: 5 out of 5
"My mother has been a resident in Melbourn Springs Care Home since December 2020. My husband and I visited her a couple of days ago (in the Covid-19 secure visiting suite), this being the first time we had seen her face to face for four months. We were both so pleased to see the improvement in Mum over that time. She looked clean, well dressed, well cared for and we had a lovely chat with lots of laughter. Prior to her admission Mum had been very anxious and confused but her mental health is clearly much better now. The carer told me that Mum is also much more independent in her personal care. We were warmly welcomed by the staff and provided with drinks and biscuits during our chat. Mum obviously has a good rapport with the carers and I can see how well they are looking after her. After our visit, one of the senior carers updated Mum's paperwork with me and I was very impressed with how thorough and detailed her care plan is. All in all, we were delighted with our visit."
Felicity K
carehome.co.uk rating: 5 out of 5
"I enjoyed my stay in this home - excellent staff to help at all times - well organised, and if I need further help I will always ask if I may come back to stay. Organising staff are always available to listen and help."
B J
carehome.co.uk rating: 4.5 out of 5
"After taking my aunt in for a trial period of 4 weeks even during covid restrictions there was never any doubt this was the right place for her. The staff are fantastic and have supported my aunt. They keep my brother and I well informed and all of them are extremely helpful, friendly and understanding. A first-rate care home, made by the staff."
Andrew T
carehome.co.uk rating: 4.92 out of 5
"Considering the difficult circumstances at present, I think the staff are doing a good job."
P B
carehome.co.uk rating: 4.6 out of 5
"The whole experience was excellent. I got on well with the staff and felt very well cared for. I enjoyed the food and the people's company. I would be very happy to stay there again to give my wife a break."
R T
carehome.co.uk rating: 4.33 out of 5
"This place is very good."
M C
carehome.co.uk rating: 4 out of 5
"I am satisfied with all things."
Iris F
carehome.co.uk rating: 4.92 out of 5
"My wife has advanced and advancing Alzheimer's with vascular dementia. She has additional serious health issues that make the choice of residential care complex and critically important. In preparation for the day when a decision had to be taken my daughter and I visited in person and researched online numerous options over an 18-month period. Our searching stopped when we visited Melbourne Springs and met the homes services advisor. Personable, professional, customer-focused and empathetic with an excellent knowledge of the practicalities and implications of care, he not only put us at our ease but convinced us we were in the right place. He has never been too busy to take our calls, answer our questions and throughout lock-down has remained in contact to keep us appraised of status vs the virus. He is a wonderful living advert for the care Melbourne Springs can provide."
Steve A
carehome.co.uk rating: 4.25 out of 5
"I have been exceptionally impressed with Melbourn Springs and the care my Uncle is receiving. He has vascular dementia and has had health complications. However, all of our worries have been quashed by the superb care he is receiving. We did look at other homes but so pleased that we chose Melbourn Springs. He is very happy in the Memory Lane dementia community and thoroughly enjoys the activities, like the magic table and food too! Highly recommended."
R A
carehome.co.uk rating: 5 out of 5
"Satisfied on all accounts in difficult times."
David K
carehome.co.uk rating: 4.92 out of 5
"My husband was cared for with kindness at Melbourn Springs Care Home. Staff were cheerful, thoughtful, and made his short stay there a pleasant experience, despite being away from home."
J K
carehome.co.uk rating: 4.91 out of 5
"My Uncle has experienced respite breaks in other homes in the area but nothing comes close to the outstanding experience he is having at Melburn Springs. The home is smart, bright, and beautifully decorated but still has an amazing warmth and the staff and care are superb! Not to mention the food, which my Uncle says is excellent! I would not hesitate to recommend Melbourn Springs to anyone and he has already booked another break later this year."
C B
carehome.co.uk rating: 5 out of 5
"I am so very happy here at Melbourn Springs. The staff is all so kind and the food is delicious too! I had fish and chips today and it was superb. It is absolutely excellent here at the home."
R F
carehome.co.uk rating: 4.92 out of 5
"The staff were extremely helpful, very friendly and put me and my sister at complete ease. My sister is very happy and feels totally safe in Melbourn Springs Care Home. She is now receiving very good care. Thank you."
S J
carehome.co.uk rating: 5 out of 5
"This has been a wonderful experience in meeting such a caring group of staff - every one of them. My sister-in-law is so very happy and is cared for in every way, for which I am grateful for such a lovely lady. If my time comes when I would need a care home, Melbourn Springs Care Home would be my choice."
B J
carehome.co.uk rating: 5 out of 5
"I transferred my mum last week from another care home. My mum has only been here a few days but within that time, bearing in mind we are in very strange times currently, my mum from my telephone call today has transformed. She sounded so so happy and with the wonderful interaction of staff has been made to feel relaxed and comfortable. Even her speech was beginning to improve. She is now not frightened to ask for help and is responded to in a kind and prompt manner. The whole experience from start to moving mum has been dealt with in an extremely professional and caring way by Melbourn Springs. I cannot praise Melbourn Springs enough for putting a spring back in my step, knowing my mum is happy and so well-loved and cared for already - thank you! Thank you to all of the care staff - hope we will all meet soon for a party!"
Tricia
carehome.co.uk rating: 4.58 out of 5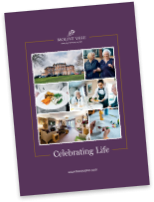 Read our brochure 'Providing great quality care and wellbeing' for more information on how we're here to help you and your loved one.
Read brochure
Food & Nutrition
Activities & Events
Care & Facilities
What happens now?
Are you ready to discuss your individual care requirements? Pick up the phone and talk to us, book a visit to our care home or come and take a look around our facilities.
Care enquiries
New care enquiry phone lines are open 8am - 8pm
01763 722754
All other calls
Our fees and contract
We want to be as transparent as possible about how we charge for the different services we provide as well as what's included in our contract. Please click the links below to find out more about our fees and contract.
View typical fees
View Our Contract
Useful downloads
Here to help you make the right decision about your care requirements.
124