What our families say: Melbourn Springs Care Home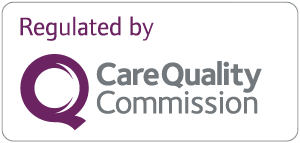 "I enjoyed my stay in this home - excellent staff to help at all times - well organised, and if I need further help I will always ask if I may come back to stay. Organising staff are always available to listen and help."
B Jcarehome.co.uk rating: 4.5 out of 5
"After taking my aunt in for a trial period of 4 weeks even during covid restrictions there was never any doubt this was the right place for her. The staff are fantastic and have supported my aunt. They keep my brother and I well informed and all of them are extremely helpful, friendly and understanding. A first-rate care home, made by the staff."
Andrew Tcarehome.co.uk rating: 4.92 out of 5
"Considering the difficult circumstances at present, I think the staff are doing a good job."
P Bcarehome.co.uk rating: 4.6 out of 5
"The whole experience was excellent. I got on well with the staff and felt very well cared for. I enjoyed the food and the people's company. I would be very happy to stay there again to give my wife a break."
R Tcarehome.co.uk rating: 4.33 out of 5
"This place is very good."
M Ccarehome.co.uk rating: 4 out of 5
"I am satisfied with all things."
Iris Fcarehome.co.uk rating: 4.92 out of 5
"My wife has advanced and advancing Alzheimer's with vascular dementia. She has additional serious health issues that make the choice of residential care complex and critically important. In preparation for the day when a decision had to be taken my daughter and I visited in person and researched online numerous options over an 18-month period. Our searching stopped when we visited Melbourne Springs and met the homes services advisor. Personable, professional, customer-focused and empathetic with an excellent knowledge of the practicalities and implications of care, he not only put us at our ease but convinced us we were in the right place. He has never been too busy to take our calls, answer our questions and throughout lock-down has remained in contact to keep us appraised of status vs the virus. He is a wonderful living advert for the care Melbourne Springs can provide."
Steve Acarehome.co.uk rating: 4.25 out of 5
"I have been exceptionally impressed with Melbourn Springs and the care my Uncle is receiving. He has vascular dementia and has had health complications. However, all of our worries have been quashed by the superb care he is receiving. We did look at other homes but so pleased that we chose Melbourn Springs. He is very happy in the Memory Lane dementia community and thoroughly enjoys the activities, like the magic table and food too! Highly recommended."
R Acarehome.co.uk rating: 5 out of 5
"Satisfied on all accounts in difficult times."
David Kcarehome.co.uk rating: 4.92 out of 5
"My husband was cared for with kindness at Melbourn Springs Care Home. Staff were cheerful, thoughtful, and made his short stay there a pleasant experience, despite being away from home."
J Kcarehome.co.uk rating: 4.91 out of 5
"My Uncle has experienced respite breaks in other homes in the area but nothing comes close to the outstanding experience he is having at Melburn Springs. The home is smart, bright, and beautifully decorated but still has an amazing warmth and the staff and care are superb! Not to mention the food, which my Uncle says is excellent! I would not hesitate to recommend Melbourn Springs to anyone and he has already booked another break later this year."
C Bcarehome.co.uk rating: 5 out of 5
"I am so very happy here at Melbourn Springs. The staff is all so kind and the food is delicious too! I had fish and chips today and it was superb. It is absolutely excellent here at the home."
R Fcarehome.co.uk rating: 4.92 out of 5
"The staff were extremely helpful, very friendly and put me and my sister at complete ease. My sister is very happy and feels totally safe in Melbourn Springs Care Home. She is now receiving very good care. Thank you."
S Jcarehome.co.uk rating: 5 out of 5
"This has been a wonderful experience in meeting such a caring group of staff - every one of them. My sister-in-law is so very happy and is cared for in every way, for which I am grateful for such a lovely lady. If my time comes when I would need a care home, Melbourn Springs Care Home would be my choice."
B Jcarehome.co.uk rating: 5 out of 5
"I transferred my mum last week from another care home. My mum has only been here a few days but within that time, bearing in mind we are in very strange times currently, my mum from my telephone call today has transformed. She sounded so so happy and with the wonderful interaction of staff has been made to feel relaxed and comfortable. Even her speech was beginning to improve. She is now not frightened to ask for help and is responded to in a kind and prompt manner. The whole experience from start to moving mum has been dealt with in an extremely professional and caring way by Melbourn Springs. I cannot praise Melbourn Springs enough for putting a spring back in my step, knowing my mum is happy and so well-loved and cared for already - thank you! Thank you to all of the care staff - hope we will all meet soon for a party!"
Triciacarehome.co.uk rating: 4.58 out of 5
What happens now?
Are you ready to discuss your individual care requirements? Pick up the phone and talk to us, book a visit to our care home or come and take a look around our facilities.
Care enquiries
New care enquiry phone lines are open 8am - 8pm
01763 722754
All other calls
Our fees and contract
We want to be as transparent as possible about how we charge for the different services we provide as well as what's included in our contract. Please click the links below to find out more about our fees and contract.
View typical fees
View Our Contract
Useful downloads
Here to help you make the right decision about your care requirements.
124